If you ever meet someone who claims to have been a member of Ingram's 40 Under Forty Class of 1999, congratulate him or her—then quickly move along.
We're going to be honest here: When 40 Under Forty debuted with that first class in 1998, that group was so larded with talent, and on trajectories that so clearly labeled virtually all of them "Future Leader" … well, we figured it couldn't be sustained for a second year.
So there was no Class of 1999.
Looking back, perhaps there should have been. A number of conversations with area business leaders that year convinced us that not only was there strong appetite for this particular recognition, but that with 2 million residents, the Kansas City region was bursting with highly qualified candidates who would uphold the value proposition of being labeled among the 40 Under Forty.
So let's stop right there, because a quick discussion of standards is warranted. Why do we consider it important to identify and spotlight rising talent in the region's executive ranks? The reasons are implicit in the nomination criteria we established for this program from the outset. We ask for candidates who:
Reflect the highest levels of ethics and integrity.
Have shown a commitment to entrepreneurial thinking and a clear record of achievement in business.
Have attained executive-level managerial status and demonstrated strong leadership skills.
Have earned positions with professional affiliations and associations that reflect the respect others have for their contributions.
Have earned appointments to boards and commissions, both civic and philanthropic, to demonstrate a commitment to community service.
A region with enough people who exhibit those traits is one that will succeed economically and socially. And that, friends, is why 40 Under Forty exists: To showcase young leaders who in many cases will be setting civic agendas for decades to come, and driving this broader community forward.
Those characteristics are hard things to measure up to across the board. Lots of thirtysomethings excel in one or two areas, but comparatively few are knocking it out of the park on all of them. The ones that effectively hit most of those markers, then, have always had the best chances of being selected for this recognition.
Whether they are or aren't chosen, though, consider this: Members of that age cohort are in their prime family-raising stage of life. Relative to the rest of the population and work force, a hugely disproportionate number of them are parents managing both the demands of executive leadership and of raising children. And not just children but quite often very young children, who demand the most attention.
These candidates invariably are managing both work and family, diving into board service with non-profits, volunteering at churches and schools, jumping into professional association leadership and mentoring roles, coaching youth sports, and sometimes, even starting their own organizations to address gaps they perceive in the social safety nets.
On some occasions, a thin resume with community service can knock an otherwise strong contender out of the field. But not always: Sometimes, you come across a candidate whose excellence in the other categories outweighs that very important consideration.
In this special report and on the following pages of this issue, you'll see a once-in-a-generation update on some of our past honorees who, with their achievements in the years after attaining 40 Under Forty status, have validated our faith in them. We'll reflect on some of the trendlines we've seen as the program has matured. And we'll revisit a few key moments that have helped define 40 Under Forty, including some from past awards receptions.
But first, let's go back to the beginning . . .
When you launch a program like this, there's no getting around the low-hanging-fruit aspect in the early years. Highly successful people in key positions and roles before their 40th birthdays were easy to find in 1998, and with last names like Kemper, Baum, Dunn and Green, they hailed from the most prominent companies and business families in the region.
Ingram's realized that to keep the standards high, it was going to need to cast a wide net. A very wide net. As the program resumed in 2000, and through the ensuing years, the magazine pressed to get hundreds of candidates into its database for consideration.
We're going to let you peek very briefly at the sausage-making: 40 Under Forty honorees are not selected by darts thrown at a board, by drawing names from a hat, by setting quotas or offering tokens. We have an editorial committee that meets to vote on each prospective candidate. Every candidate considered gets the eye from each member of the committee, and if one member believes a candidates bona fides don't measure up, things can get . . . . testy.
Starting in 2000, we began to test the strength of our working relationships with some picks, and that's been the norm for the past 19 winters. But it's all done in a shared sense that the final field, in aggregate, will comprise the most accomplished, committed and caring group of young executives in the region that runs from Topeka to St. Joseph to Warrensburg.
What does that say about those not selected? Well, there's nothing personal about the way the deliberations shake out each year. Interestingly enough, a fair number of honorees in any one year are candidates who have been circling the airport for a while. And with good reason: For Every 33-year-old with a claim to consideration here, based on achievements that point, is highly likely to have achieved considerably more by the time he or she reaches late 30s. If they haven't, the exclusion is often justified; if they have, it's a reinforcement of standards for inclusion: We look for people who are flat-out getting it done over the long haul.
In fact, that's one reason why, a decade ago, we introduced 20 in Their Twenties. Early on, 40 Under Forty included some twentysomethings who went on to monster achievement over the next 10-12 years. Yes, we had the right individuals, but in terms of defending our standards for the senior program, we had them in prematurely.
So what have these 20 years produced overall? Consider this: In November 2016, we launched our Ingram's 250, a look at the 250 most influential business executives in the Kansas City region. And that prestigious honor has gone to fully 37 past honorees of the 40 Under Forty program. When you consider the numbers late bloomers out there, or the ranks of executives at prominent companies who arrive in Kansas City after age 40, we think it's pretty impressive that one in seven members of the i250 were on our radar early in their careers.
Over the years, some have become good friends of this organization, and have supplied us with uncountable numbers of highly qualified candidates. Those alumni understand what the program is meant to do, they support it by withholding nominations on candidates that might not measure up.
Many have also been regulars at the annual celebrations to introduce a new class or, in the case of our 1997 edition, part of the festivities when we celebrated a decade of 40 Under Forty with a special Doobie Brothers performance at Ameristar Casino. This year, alumni have been invited to get together at that venue to the tunes of the Little River Band.
So as we introduce you to this year's Class of Forty Under Forty, the beat does indeed go on …
They found different paths here—some were raised by single parents, some found direction in life through their military service, some left Kansas City and felt a call to come back, and a few made their way here by chance. The common thread that defines all of them is their age range, of course, but as a group, there's something intriguing about them other than their demographic connections. Most of this year's 40 Under Forty honorees are among a dwindling number of Generation Xers to earn this recognition. That trend will play out by 2023, when the youngest of their cohorts passes out of eligibility; at that point, Millennials will own these honors for at least a decade to follow. Like the generation that trails them, these Gen-X "Cuspers," you might call them, are more diverse by almost any metric you apply. As a group, they are at once humble yet accomplished. And their engagement in civic and philanthropic causes offers strong assurances that in the decades to come, this region will be in good hands with these young but accomplished business leaders.
---
Kristin Aillon  Wife. Mother. Chemist. Not a combination we see a lot of in 40 Under Forty, but then again, Kristin Aillon has a way of standing out in any crowd. For one thing, it's Doctor Aillon, if you want to be formal about it: She holds a Ph.D. in analytical chemistry (from KU), having earned her undergraduate degree in that field from Rockhurst University. For another, she's into taekwondo training—again, not unusual in itself, but for a whole family of four? "I highly value my roles as wife, mother and chemist," says Aillon, 37. "These roles all require a lot of problem solving, discipline, teamwork, patience, faith and flexibility." At MRIGlobal, she's group program manager in the toxicology program, one of the oldest at the 75-year-old research organization. She made her mark there just a year after wrapping up her post-doctoral research, becoming deputy principal investigator in the National Toxicology Program in less than a year. In 2016, she became the youngest principal investigator in the long history of that research contract. In her current role, she manages a team of 30, providing analytical chemistry support in bulk chemical procurement, handling, characterization, formulation and biosample analysis, studying more than 2,000 chemicals. In addition, she says, "having lost a parent to heart disease at a younger age, I am interested in promoting healthy-heart practices and am looking into ways to volunteer/support efforts to promote healthier lifestyles." She and her husband, Daniel Aillon, have a daughter and son, ages 6 and 3.
John Ayres
"I believe in hard work, being prepared and responsive, and being a team player," says John Ayres. "I think those traits have served me well not only in my career, but in life." He's definitely onto something with that. This Topeka native got on the success track early, snaring a prestigious Pershing Scholarship from Truman State University—a full-ride scholarship with a study-abroad stipend—then used those same attributes at the University of Missouri School of Law, where he became associate editor-in-chief of the Law Review and earned Order of the Coif honors. He pulled stints in finance and biotech law in Los Angeles and Chicago, first at the mega law firm of Latham & Watkins, then for global biotech giant Amgen. That laid the groundwork for his selection, at age 34, as general counsel and secretary of an innovative animal-health startup in Kansas City, Aratana Therapeutics. Today, it's one of the region's fastest-growing companies, and Ayres, 39, is credited with establishing pinnacle ethical standards across the organization. Ayres has been in a position of particular influence in that regard; his duties include directing HR operations, so he's been involved in hiring as the company has grown from just a dozen employees to nearly 100, earning a reputation as an emerging jewel in the region's animal-health corridor crown. Of course, his achievements list at work wouldn't have been possible, he says, without the support of his wife, Sara, and together, they have daughters ages 10 and 8. "She is," Ayres says, "the backbone of our family."
Brian Baggott
If you think about various stripes of business litigation, chances are, 39-year-old Brian Baggott has already done it. From business counseling and advice, to litigating nearly every type of commercial, financial or employment dispute, to going through law school—while on active duty with the U.S. Marine Corps—Baggott has covered it. His drive, Baggott says, comes from his parents. "Growing up in New Jersey, my parents worked remarkably hard, often times both holding down two jobs at a time, to make ends meet and provide for me," he says. He saw their sacrifice and made his own by serving in the Philippines and Japan before coming back to finish his law degree. He took that work ethic to Shook, Hardy & Bacon and as a clerk for a judge in Western Louisiana. From there, he joined up with Dentons as a partner in the Litigation and Dispute Resolution and Global Labor and Employment practice groups. At the largest law firm in the world, Baggott has worked on insurance-brokerage disputes, commercial construction, professional liability and health-care related cases. Baggott also developed a franchise-litigation practice and is currently the pro bono coordinator for Dentons. He is the past president of the Lawyers Association of Kansas City and is active in the Overland Park Chamber of Commerce. Baggott's wife, Anne, is also an accomplished attorney, and together they have three children.
Dan Bailey
A recent promotion made 36-year-old Dan Bailey the new general manager of Fluid Equipment, a Cogent company. Bailey has worked for Cogent since 2005 (when there were just 40 employees; now they're over 200). "That rapid growth and expansion provided me the vehicle to create a framework for our industrial capital project business," he says. "KC was the perfect environment for this, as manufacturers continue to decrease their on-site engineering capabilities and rely more on engineering firms." Bailey's work allowed him to create close relationships with local powerhouses like Burns & McDonnell, Black & Veatch and Kiewit. "I spend more time at those offices than Cogent's actual KC location," jokes Bailey. But it's his entrepreneurial side that caught the attention of many. Bailey's work in growing the industrial engineered project business has been substantial, and the business has grown to the point where it's being replicated, under his management, in the Denver, Tulsa and St. Louis regions. Not bad for a guy who's barely old enough to run for president. Beyond work, Bailey is on the Fairway City Council and its board of zoning appeals, serves on the boards for Missouri University of Science & Technology and the KC Corporate Challenge, and is co-coordinator for Cogent's Christmas in October. "I have been blessed to have opportunities to serve with causes that I truly believe in and serve with great teams," he says. Bailey and his wife, Wendy, have a daughter and, when he can find the time, he is also an avid runner.
Jeremy Bechtold
His degree from KU opened up paths in architecture, engineering, construction and residential and commercial development. And at various times, Jeremy Bechtold sampled them all. In early 2015, his work moved to a higher plane when he signed on with Saint Luke's Health System, which, he says, "has allowed me to grow professionally and apply my expertise to a larger vison." Bechtold, 36, has already been responsible for more than $500 million in development and construction projects in his career. As vice president of facilities and construction, he oversees more than 50 facilities and 4.5 million square feet of space. "I have been able to build an amazing team and work daily with our physicians, care teams, executives, designers, contractors, and community members to ultimately build the most efficient and innovative environments to provide the best care for our commu-nities," he says. Success isn't merely a measure of what he's learned; it's grounded largely in who was teaching. "I have been fortunate to have many great mentors and leaders to learn from over the years—starting with my parents and grandparents, continuing through school and internships, and in my current career," he says. He also is president of the Kansas City Area Healthcare Engineers, the region's local healthcare engineering organization, and is a board member with Kansas City Tomorrow. His most rewarding accomplishment is raising two boys, ages 8 and 5, with his wife, Megan. "I enjoy teaching our boys life values, the importance of community service, and enjoying family time with them," Bechtold says.
Jeff Blaesing
There is more to a building, says Jeff Blaesing, than mere brick and mortar, steel and glass. So there's more to his work than mere construction. "My goal every day is to improve the communities in which we live, work and play," says the 39-year-old group manager and vice president for JE Dunn Construction. "Whether it be through my responsibilities as a husband and father, my role at JE Dunn in our civic group, my community involvement or the hours spent coaching kids—my goal is to create a positive impact every day." That's a lot to unpack, but start with the work: Blaesing had led more than $800 million in construction projects that have helped changed the face of Kansas City. "With few exceptions, these projects have been in support of federal or local government to serve Kansas City and our region," he says, and points to pinnacle achievements that include leading the construction of the KCPD's East Patrol station and Crime Lab. "Not only was this project a catalyst for the community it serves," he says, "but it was built by companies and workers within that community." His construction expertise with the Centurions' Legacy Projects efforts helped complete major upgrades for both Amethyst Place and Phoenix Family. "We helped transform existing spaces into places where families in need can truly enjoy and learn, changing the dynamic of their experience," Blaesing says. "Without the hundreds of volunteer hours and in-kind support from the local construction community, the scale of improvements would not have been possible." He and his wife, Becci, have two children, ages 13 and 11.
Amy Brozenic Kimbrough
"What are you possibly going to do with a degree in that?" If you've heard this question as a college undergrad, just ask Amy Kimbrough how it can work out. A degree in French at KU before law school left her parents scratching their heads—until she had to help a client from Quebec wage an intellectual property dispute. Kimbrough was able to translate all the French documents. Touché. That acumen helped her earn a leadership role with the International Trademark Association's Harmonization of Trademark Law and Practice Committee. She's a first-generation American, born and raised in Strawberry Hill in Kansas City, Kan., and just turned 39. She started her career in Washington as a trademark-examining attorney before home beckoned her to LathropGage, where she finds satisfaction in helping entrepreneurs. "They understand how important it is to build a reputation around that one 'great name,' but navigating intellectual property laws can be challenging, especially when you are operating on a shoestring budget," she says. She firmly believes that "through my work with start-up and entrepreneurial clients in Kansas City, we can elevate KC to be one of America's most entrepreneurial cities." She mentors young attorneys to instill in them that a company's brand isn't just personal, it's their reputation. Kimbrough and her husband, Jay, have two girls, Caroline and Libby, whom she calls the "light of her life."
Brett Carolus
It's one thing to join a company and help it grow to a national or even international powerhouse. It's quite another to help a company grow while remaining firmly rooted in community. Born and raised in St. Joseph, Brett Carolus works for a company that was, as well: Cleaning supplies-maker Hillyard. For more than a century, the company has been a staple of St. Joseph, and for the past 15 years, Carolus has helped it grow where it was planted. Starting off as an SAP Implementation Team Member, Carolus has risen through the ranks to chief administrative officer. "I enjoy the balance of setting strategic direction, along with my daily role of leading teams to provide the necessary business support to drive the company forward," says Carolus. As a 39-year-old CAO, his role covers a lot of ground. He's most proud of his work to negotiate the current debt structure, utilize Treasury tools to optimize cash, centralize several business functions to gain efficiencies and select various HR software platforms to coordinate, attract and retain employees. He and his wife Ali are raising two young boys in St. Joseph, and he's proud to say his work at Hillyard will help keep it a great place to raise a family. "The health, education and overall well-being of this community is extremely important to me," he says. Recently, Carolus was involved in the decision for Hillyard to stay in the city's downtown. "I'm honored," he says, "to be part of a company and leadership team that continues to invest in St. Joseph."
Paul Cohen
The dream job right out of college gives you disposable income and helps you afford the Downtown loft and date nights at nice restaurants. The reality gives you a starting point to grow, to learn how to be resilient and earn those nice things. Paul Cohen went through the reality. A fresh-faced 22-year-old account executive at Truss, Cohen says he struggled to get enough money to pay for his next meal. But he didn't quit. Instead, he did something radical in this day and age: He stuck it out and worked his way up to become the agency's youngest vice president and partner at just 35. On two separate occasions, Cohen won Truss' President's Award for most business production and consistently ranks in the top 10 percent of overall production. Cohen also manages one of the agency's largest books of business and his efforts have helped the company grow into the second-largest privately-held risk management and group benefits agency in Kansas City. "I attribute the majority of my growth and success to outstanding mentors, whose impact and guidance is something I value deeply and today I work hard to pay it forward through all facets of my life," he says. Outside of work, Cohen plays a mentor for Big Brothers Big Sisters' Most Wanted and Bowling for Kids' Sake, while also serving as a board member for the Associated Builders and Contractors' Heart of America Chapter. Cohen also helps coach his son's sports teams and he and his wife, Erica, will celebrate their 10th wedding anniversary this year.
Luke Deets
Luke Deets is a busy guy. With nearly a quarter-billion dollars' worth of education projects in the works, he has a big chunk of responsibility on his plate at McCownGordon Construction. He's a project executive leading the firm's K-12 market sector team, with responsibility for what he calls "community-building projects that impact current and future generations. I enjoy working with architects, engineers and owners to produce highly successful projects for public and private schools." But there's still enough room on his platter to take on a construction project of a different sort, developing the future leaders of the company. "Instilling the firm's core values in our younger project engineers and managers is extremely important to keep the company's culture and mission alive," says Deets, 38. "Growing these future leaders means not only success for our firm, but also paving the path for wherever their careers may take them." He also finds time to lead the company's internal ESOP committee, a signature role. "Employee ownership is a defining characteristic of our firm," he says, "and educating and promoting the importance of an ownership mentality is a passion of mine." He and his wife, Genia, have four children, ages 10, 6, and 4 (twins), which is work enough, but Deets keeps the clan involved in church, neighborhood and local school activities, and supporting Cancel Out Cancer, which supports patients being treated for the disease. All of those, he says, "allow us to model the behavior we wish to inspire in our kids."
Kathleen Fisher
The way it usually works, 40 Under Forty is a kind of coming-out party for executive talent and leadership. Kathleen Fisher outran that process in 2016 as a partner at Graves Garrett, earning a place among Ingram's more rarefied Women Executives-Kansas City.  Still only 37, she has been flat-out getting it done in a legal career that has spanned criminal, civil, prosecution and defense work. So here she is. "Many of my most significant accomplishments," she says, "are cases where I was able to avoid a client being charged altogether, or minimize the impact so that they can continue to pursue their profession, raise their family or contribute to their community." None of those cases, she says, was insignificant: "Almost every case I manage for a client is the greatest challenge they face," she says. Graves Garrett defends individuals and entities accused of false-claim violations and represents whistleblowers, and there, she successfully obtained a nearly $10 million settlement in U.S. v. Opko. On the defense side, she teamed with partner Nathan Garrett to successfully defend Black & Veatch in a false-claims lawsuit, alleging more than $600 million in damages, through appeal to the 10th Circuit. A native of St. Joseph, she joined the firm in 2009 and has made a civic mark here, as well. She has volunteered with the Adopt-a-Family program and the Early Education Trike-A-Thon at St. Therese North, the largest school in the diocese, and is president of its advisory council. She and husband Jeff enjoy life in the lake community home they built in 2015 to raise their children now 7, 5 and 1½.
Tanesha Ford
Building a business from the ground up is hard. But what if you were faced with guiding a business—or in Tanesha Ford's case, a program—through its final years? Ford didn't plan on moving back to her native Kansas City from Pennsylvania, but after her mother lost her battle to cancer, Ford says, she was given the "divine opportunity" to move back and make a difference. She started with the Kauffman Scholars as a college adviser, and says "I never imagined that 10 years later, I would be continuing my service as executive director for the Kauffman Foundation's largest and longest-standing investment." The last class of Kauffman Scholars will graduate in 2022, and as Ford looks toward the matriculation of that group, she sees her greatest career achievements. Under Ford, Kauffman Scholars will have produced nearly 800 graduates who have and will become engaged members of the Kansas City community. "I have a deep passion for access to information, equality, education and youth," she says. "As a first-generation college graduate raised by a single mother, I understand the struggles typically faced by those from marginalized backgrounds." While helping those students succeed, Ford has also shouldered the harsh burden of downsizing. As she works with a team to implement the group's first strategic plan, she's also making difficult financial and staffing decisions to handle an enterprise that is, somewhat incongruously, growing and shrinking at the same time. Ford is a Centurions graduate and serves as a member of the Jackson County chapter of The Links and Zeta Phi Beta Sorority.
Shawn Geib
A quick once-over of Shawn Geib's resume might make a lot of people question what they did with their own lives. For 11 years, he served in the Marine Corps in peacetime and combat environments. Among those was a tour in Afghanistan, where he was involved in more than 200 combat missions, and while on active duty, he earned a degree in business management. His family is what called him back to Kansas City, where he joined up with Honeywell, earning five promotions in just nine years, culminating with his current position as director of security. While working for Honeywell, Geib earned two different master's degrees (business administration and management, strategy and leadership). Besides his acute knowledge of security, Geib has sharp business acumen and Honeywell credits his efforts in helping save the federal government more than $2.7 million in costs for hiring and training new engineers and inspectors. He also helped that onboarding process shrink from six months to six weeks. "Leading is truly a passion of mine, and being able to help someone realize and attain their development opportunities is an amazing feeling," says Geib. "I have learned a tremendous amount through trial and error and by emulating great leaders that allowed me to stumble, picked me up, and dusted me off." In his spare time, the 39-year-old helps build houses for veterans, works with the Veterans Employee Resource Group, and also volunteers with the Special Olympics, Harvesters and teams up with his wife, Amber, to coach T-ball and soccer for their three girls.
Peter Goss
Over the past decade, Peter Goss has turned a fledgling law practice with a few dozen local clients into a robust firm with more than 3,500 clients nationwide. A founding member of the Goss Law Firm, Peter Goss works with personal injury and mass-tort litigation law. Through that, he's collected more than $100 million in settlements and judgements for his clients as he continues to grow his national brand. The 38-year-old attorney has been recognized as one of the Top 50 Super Lawyers in Kansas City as well as the Top 100 Super Lawyers in Kansas and Missouri. "With my success in building a law practice, I have found an increasing need to give back to the community," says Goss. "One of my most gratifying successes was having a hand in starting the Military Matters program while on the board and executive committee for the Kansas City Metropolitan Bar Foundation." That program was started four years ago to fill the gap in legal services available to veterans and active-duty military personnel living in the area. "Military Matters collaborates with support agencies serving the veterans to identify the most needed legal services and provide assistance to those who do not qualify for aid from other agencies," he says. Goss and his wife, Lindsay, say they also fell in love with the mission of The Children's Place and continue to devote their time and money to an organization they feel is important to Kansas City.
Drew Hatten
Here's a measure of Drew Hatten's commitment: He could have left the health-insurance game in 2010, when the Affordable Care Act took the button-down profession of underwriting and infused the practice of risk management with an element of sports book-making. But Hatten withstood the challenges ACA posed, and he's now director of underwriting and sales strategy for BlueKC, the region's largest health insurer. His job is to partner with brokers and customers, planning strategies to optimize health-benefits packages for their employees. In more than 14 years with the company, he says, he has served a variety of roles that have "given me expertise in our business and a deep understanding of the evolving health-care space, which has aided me in being a leader and innovator." As leader of the mid-market segment, he at one point represented 550 employers and more than 100,000 BlueKC members. "I was able to reshape the product portfolio to provide new and unique purchasing options for our current and prospective customers that helped achieve membership and revenue growth," he says. He and wife Kim have three boys under 6 years old, including an infant, and he's engaged in volunteer and early-learning programs for the Church of the Resurrection. "I am most fulfilled by spending time with my family, and feel that the role of husband and father is my top priority," Hatten says. "I am also committed to serving the Kansas City community. I read stories at my son's school, volunteer through my church, and give golf instruction to junior golfers without access to professional coaching."
Shannon Johnson
During Shannon Johnson's 14 years and change at UMB, the bank's deposit market share has more than doubled, making it No. 1 in this region by that metric. As Johnson will note, though, the team's the thing. "Each day at UMB, I have the opportunity to work with an immensely talented team, in an environment with strong and consistent values, and with endless opportunities to make a difference," the 38-year-old says. As executive vice president and chief human resources officer, she is uniquely positioned to defend the organizational culture. Impressively, the bank's market surge has occurred even as employment has dropped 10 percent since she started there. "My entire career has been dedicated to human resources and creating engaged, high-performing teams," she says. On her rise through the HR ranks, she has played key roles in implementing a manager-standards framework for the bank. "These standards outline key behaviors intended to strengthen the culture and environment at UMB by creating clear guidelines and measurement for managers and a transparent set of expectations for associates," Johnson says. Those standards also are now used in interviews and performance reviews and help shape the associate experience UMB aims to deliver. Civic causes close to her heart include CASA of Johnson and Wyandotte County, and her service record includes the Asthma & Allergy Foundation and Lakewood Elementary.
Aman Kaur
The health-care industry has largely worked on the same principle forever: the patient calls and makes an appointment when the doctor is available. Along with Samson Dental, Aman Kaur helped turn the tables in the dental world by rethinking that process. They came together to form ImmediaDent; a group consisting of 33 dental practices that are open daily from 9 a.m. to 9 p.m. Yes, seven days a week. The kicker? No appointment necessary. That's not the only thing that makes this company stand out. At 39-years-old, Kaur is one of three female C-level executives who help run the company. "It has been very gratifying to build a very strong company in such a male-dominated industry," says Kaur. Her experience as an immigrant, combined with her business education, have served her well in her role as COO, a title she's held since 2015. In her time there, the company has seen 108 percent revenue growth, from $28.6 million to $59.5 million, and added 15 practices. "Because I am driven to improve my company and the industry," says Kaur, "I have learned to overcome pushback, through collaboration with industry leaders and by building processes that are easy to follow and teach." Kaur moved to Kansas City from Chicago when she was named COO and has already immersed herself and her family into the community. She recently joined the board of the Kansas School of Classical Ballet and is an advisory member of Smiles for a Lifetime and will soon be actively working with the Women's Employment Network to help get more women back in the work force. Kaur lives in Kansas City with her husband and son.
Scott Kincaid
It seems everything Scott Kincaid touches at The Kincaid Group turns into dollar signs, both for his company and the groups they help. He has worked for the family business for 12 years, but it's been the last five years where he's really made his mark. He helped the company go from 250 employees to more than 1,000 in 2018. Midwest Bus Sales' revenue jumped from $48 million in 2012 to $118 million in 2017. He's also helped school districts like Blue Springs, Kansas City, Kan.; Lee's Summit and North Kansas City move over to alternative fuels to reduce greenhouse gases and trim operational budgets. He was instrumental in creating two new divisions of the Kincaid Group, DS Bus Lines and Kincaid Information Technology, which together will gross over $20 million in contract revenue in 2018. DS Bus lines snagged the contract with Shawnee Mission school district in 2017 to the tune of $67.5 million and Kincaid was part of increasing the in-house leasing program from $26 million to over $80 million in leased assets over 3 years. Did we mention he was named President and CEO a year ago at the tender age of 34? "Early in my career, I was taught by my mentor, friend and father that coming to work shouldn't be work, it should be fun.  I'm fortunate to love what I do and every day I try to bring continual dir-ection and passion to my efforts for The Kincaid Group and the communities that we serve." He and his wife, Melinda, are active in their church, Sacred Heart in Shawnee, and focus on raising their five (soon to be six!) children.
Tony Kline
There's plenty of credit to go around, Tony Kline will tell you, and particularly with the students at University Academy, their parents, the school's staff and administration. But it's also without question that UA's rise to national Blue Ribbon school status over the past five years tracks precisely with his arrival there as executive director/superintendent. University Academy is the first charter school in Missouri to ever earn that designation from the U.S. Department of Education. "What makes me tick," says Kline, "is a desire to prove all students can make it!" Succeeding in K-12 education is laudable; succeeding with students hailing from urban-district schools is almost unheard of. Among the success metrics UA cites are a 100 percent graduation rate since its first 12th-grade class in 2004, and, according to U.S. News & World Report, college placement of more than 95 percent. The school's 2017 class also set a rec-ord for aggregate college scholarships, at $6.8 million, and nearly one-third of the students in the upper school are in advanced-placement courses. Powerful evidence that money alone won't solve urban education's ills—it takes something money can't buy. Kline previously worked in California, where former Gov. Arnold Schwarzenegger appointed him to a group charged with addressing failing schools, and he's been a Next Generation Fellow of the American Assembly of Columbia College. He has three elementary-school-age children with his wife, Lisa, and also serves on two state committees addressing student assessment and school accountability in Missouri.
Zalman Kohen
When he was just 15 years old Zalman Kohen came to this country with a mindset he hasn't lost: Failure is not an option. Kohen took over as COO of what was then Summit Custom Homes in 2009, a time when failure was the only option for many home-builders. The company had a paltry 29 closings that year and around $10 million in revenue. Eight years later under Kohen, and after acquisition by Warren Buffett's Clayton Co., Summit Homes closed a whopping 273 deals with just over $100 million in revenue. Kohen gives back to his community in a huge way as well, putting the building blocks in place in 2011 to raise nearly $6 million for St. Jude's Research Hos-pital through 2017. This year, at Kohen's urging, Summit Homes will build a home for Children's Mercy Kansas City, with a goal of raising $1 million. Kohen serves on the board of his synagogue and was a founding member of the Summit Homes Charitable Giving Committee, which gave more then $500,000 in grants to more than a dozen area organizations last year. "It is my sincere belief that with a commitment to education, attendance and completion of a college or vocational school, any young individual can achieve great successes in life," says Kohen. "Therefore, I try to take the time to mentor and motivate young adults to pursue their academic goals so the future opportunities don't pass them by." He lives in Overland Park with his wife and three children.
Julee Koncak
Leadership, entrepreneurship, civic engagement, philanthropic commitment—Julee Koncak, say her bosses at Burns & McDonnell—is the real deal with everything she touches. And she touches a lot: the 37-year-old is director of community relations for the engineering and construction giant, as well as director of the Burns & McDonnell Foundation. She leads the $3.3 billion company's annual United Way drive, envisioned and developed the annual Educator's Summit program that connects the company to more than 250 STEM-related educators each year, and, says chief administrative officer Melissa Wood, "is a significant resource for our executive leadership," including CEO Ray Kowalik. This, perhaps, is to be expected from someone who declares, as Koncak does, that "I'm passionate about people. Growing up in a farm community in rural Kansas, my parents' house was basically an open home for all our family and friends, either as a place to stay or simply a spot for catching up and saying, 'Hello.'" That passion helped translate into more than $3 million in United Way pledges last year (a record that included more than $2.3 million in Kansas City, where Burns & McDonnell employees topped the list for metro-area donations). Koncak also leads the company's corporate citizenship committee, sits on the board member of the KC STEM Alliance, and served on the committee that developed the inaugural Rock the Red Kettle fund-raising concert for the Salvation Army. All this while raising three children, ages 5, 4 and 2, with husband Bret.
Jonathan Lavender
Pack Leader USA started in 2010 inside a small, leased office and warehouse space in Lee's Summit, but that's not where President and CEO Jonathan Lavender's story started. In 2001, Lavender was a twenty-something packaging distributor salesman taking over a territory doing $200,000 in sales a year. He grew that to more than $1 million just a year later, and in 2007 had sold more than $2 million worth of product. Jump to 2008, where he took over a portion of the company that was doing less than $500,000 and losing around $50,000 in the process. By the end of the following year, under Lavender's leadership, the business had grown to just under $1 million and was turning a profit. But something wasn't sitting right with Lavender. "Looking at market trends and not feeling like I had complete control of how the company operated, I decided to take a leap of faith and start my own business," he says. He teamed up with Pack Leader Taiwan to manufacture labeling equipment solely for the U.S. market. His first hire was a service technician, and a few months later an office and inside salesperson. That tiny staff managed to end that year with over $1 million in sales and has averaged close to 40 percent growth every year. In 2018, they're on track to do over $11 million in sales and have grown to 20 employees and counting. Pack Leader now has a 30,000 square foot building in Grandview and more offices coming. Lavender will turn 39 later this year and lives with his wife, Carody, and their daughter, Vivian, in Lenexa.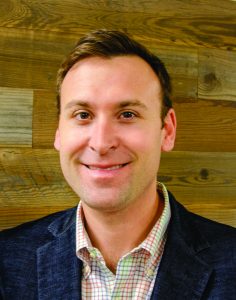 Marshall Lockton
Success may indeed breed success—but not without the kind of foundational work that made the original achievement possible. That's one take-away for Marshall Lockton in the four years since he helped found MyLo. The Lockton Companies business unit offers one-stop shopping via Web site or through a call center, aimed at streamlining the insurance-benefits selection process. Setting it up was no small undertaking, even within the world's largest privately held insurance brokerage. "Intrapreneurship is very difficult," says Lockton, 39. "We have learned many lessons, adapted constantly and built a great team and platform ready to grow rapidly." After its first three years, the effort produced nearly $3 million in incremental revenue, and 50 Lockton associates were dedicated to its growth, which he expects will be significant. As one might expect with the philanthropic role played by both the company and the extended family, he has a rich history of service, including stints with The Children's Place (and key roles in organizing its signature fund-raiser, the annual Chiefs Charity Game), the Junior Achievement's board of directors, United Way's leadership outreach program, the Mayors Challenge team, and honorary chair for the Bacchus Ball Honorary Chair. He's also a big booster of regional entrepreneurship. "I have a special interest in seeing this play out in Kansas City, where it is thriving," he said. "After living in Washington, D.C., and Chicago for eight years, I moved back to Kansas City due to my love of our city and family," which includes his wife, Nora, and their two children, ages 6 and 4.
Quinton Lucas
Don't let Quinton Lucas fool you when he says that "I have been blessed with good fortune and success thus far in my professional career." There's been a lot more to his success than good fortune. A lot more. For starters, the high expectations set by a single mother, and his determination to live up to them. Add in an appreciation for hard work, employment, and perseverance, and you have a recipe for achievement. His mother helped set him on that path by getting him into the highly demanding—and exclusive—Barstow School as a teen, and he distinguished himself to secure academic scholarship and pay his way through. Same with Washington University, and Cornell Law School. At that point, this young man's ticket was punched: He could have gone to any city, he could have worked anywhere. "I elected not to accept a large law-firm position in the nation's capital, and instead looked to make a difference in our region," says Lucas, who's still only 33. Now serving as Of Counsel at the German May law firm, he's been a member of the KCMO City Council since 2015, teaches at KU's law school, and sits on the boards at both Barstow and DeLaSalle Charter School. He previously chaired the American Heart Association's Heart Walk, logged service on the city's Board of Zoning Adjustment, and volunteered to represent inmates in the Kansas prison system. As an elected official, "I have worked to ensure transparency in city operations, to attract more jobs to Kansas City, and to make it easier to do business here," Lucas says. "I look forward to more hard work to make our region better in the years ahead."
Casey Lund
After earning his business management degree, Casey Lund spent six years working as event manager and development officer for his alma mater, the University of Central Missouri. Only by accident, he says, was he drawn into his father's dream of making Warrensburg Collision something special. But even that didn't happen overnight. In 2012, he says, "I got mad enough to take a chance and change directions. Everything about Warrensburg Collision was going to be different." That meant a focus on people—customers and employees—and embracing Lean principles. Since then, the company has grown fivefold, earning multiple local and trade awards. But Lund's brand of business development doesn't stop at the company's front door. "Warrensburg Collision shares our insights with other businesses in person by allowing people to tour our facility and join our morning meeting, where we build our Lean culture every day, paying it forward," he says. He's also a member of Rotary International, serves on various advisory boards and committees, frequently speaks to local clubs and schools, and is a mentor for the Big Idea Conference at UCM. "Things stay pretty busy in the Lund household, but we would not have it any other way," he says, giving full credit to his wife, Jessica. "We believe in making a difference in our community through action. I think it is starting to rub off on our children, too. Our oldest daughter, Ava, has been doing food drives for her birthday in lieu of presents for several years. It was a proud moment when she asked on her own accord if she could do that."
Jana Merfen
Sure, companies need to make money. But what they really love is saving money. That's where Jana Merfen comes in for Dickinson Financial Corp. and Academy Bank. As the chief information officer, Merfen oversees information technology, where she's helped increase performance by more than 50 percent. Merfen also work on the IT contracts for Dickinson, saving more than $100,000. "These were critical focuses for me, as I believe that IT can be a leader in demonstrating excellent client service in a business that largely competes on service," she says. Merfen's work at her previous employers makes her stand out as well. She built the first internal audit department at QTS Data Centers, and at KPMG she "worked on two highly publicized carve-out audits leading to the successful sale of the related entities." What Merfen has done as an adult wouldn't surprise many who knew her growing up. "A strong work ethic, faith and integrity are core values my parents, who came from humble beginnings, instilled in me," she says. "I ran a lawn-care business from ages 10-22, building trust and respect from my clients." Today she carries trust and respect into the community through the KC Sports Commission and WIN for KC, where she is a board member and she's also on the board for Kansas City Community Gardens. Most recently she helped lead a community-service project in Olathe by raising donations for children entering foster care. She and her husband, Brent, are the proud parents of three children.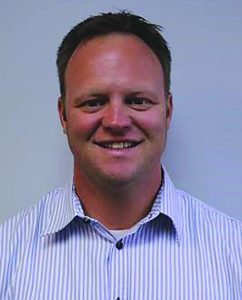 Rusty Meyer
Faith, family and fortitude are threads in the fabric of life for Rusty Meyer, president of cleaning-chemicals maker Meyer Laboratory in Blue Springs. Fortitude, in the form of hard work on the baseball field, produced the kind of success few ever attain. He was an all-state catcher for his hometown high school, and helped his team win its first state championship with a two-run homer in the title game. He earned a baseball scholarship at Texas A&M, and eventually was a draft selection by the Royals. When an injury cut short his pro baseball prospects, the family aspect took over. He started selling for the company his father founded, and came to realize he didn't just like it, he was really good at it. Before long, he was on the trajectory to ownership, buying a stake in the company. "My personal significant career achievements include tripling the net income of Meyer Laboratory and producing over $40 million per year in revenue, being drafted and signing to play for the Royals and launching a student-outreach ministry in January, reaching over 1,000 students in our first event," he says. That last part reflects his deep faith and the role it plays in his life. "I know most people say this, but it is very true in my case: I have done nothing to deserve the gifts God has given to me," says Meyer, 37. "I enjoy coaching my kids to be competitive in sports and doing weekly Bible study along with daily prayer with our family," including his wife, Amanda, and their three children. "It is also a great honor to lead over 100 families at Meyer Lab and provide opportunity for us all to pursue excellence in all aspects of life."
Mary Moore
Pulse Design Group is an architectural firm focused solely on health care. As director of marketing and business development there, Mary Moore has a healthy roster of responsibilities. Among them: managing the marketing department, spearheading the business development department, managing human resources—everything from recruiting and retaining talent, identifying and refining health insurance coverage, implementing and executing an employee engagement program—strategic planning and day-to-day firm operations. Moore doesn't just wear a lot of hats—she's a one-woman millinery. She joined the firm in 2015, after working in the construction sector, and helped it gain exposure and traction in the marketplace, add new clients and consistently surpass revenue goals. "These initiatives, among numerous others, have grown the firm from 23 full-time employees to 34 in just three years," she says. As a busy mother of three young children, she still finds time to support numerous organizations and volunteer time and talent to support the causes that inspire her. "Involvement in community and professional organizations is important," she says, "and I embrace the opportunity to participate in industry associations." All of that goes along with being a leader, which, the 39-year-old says, comprises "qualities such as perseverance, fortitude, drive, transparency, ethics, innovation, and communication and I am grateful for the opportunities in my career that have helped harvest those qualities."
Joe Onofrio
Joe Onofrio is a traffic cop working the intersection of entrepreneurship and venture capital. A partner at Five Elms Capital, he has spent more than eight years growing the investment fund from $20 million into a $155 million investment powerhouse focused largely on emerging software companies. "I love working with entrepreneurs," says Onofrio, 33. "I've had the opportunity to work actively on the board of seven growing, founder-owned software businesses over the past five years, assisting management teams in scaling their business, working through failures and growing pains, and preparing for an eventual exit." That last part is key, because when things work according to plan, it means solid returns for investors. It's hard work getting them there, though: Onofrio leads eight investment professionals in evaluating more than 1,000 investment opportunities each year. "We've hired and trained a team that I'm really proud of, from college graduates to investment bankers, with a number of them growing into more senior roles within the firm," he says. Onofrio earned his MBA from the Stanford Graduate School of Business, where he was one of 60 Arbuckle Leadership Fellows chosen from 250 applicants for that customized leadership curriculum. He could have ended up on Wall Street, but chose Kansas City and has no regrets. "I love Kansas City, love how the city has grown, love how the entrepreneurial spirit continues to get stronger, love the people, but I love it most of all because my wife (Katie) loves it, my family (and large extended family) is here, and it's just a great place to raise a family," he says.
Rachel Pepper
Many executives say the reason Kansas City thrives is because of the Midwest work ethic and the way people approach a job. Those values are precisely what Rachel Pepper brings to the University of Kansas Health System. Pepper says her farming-community roots instilled in her the values of hard work, humility, building relationships, and most of all, treating people well. That mentality is what got Pepper noticed. Less than two years into her career as a nurse, she was promoted to Unit Coordinator. One year into that role, she was promoted again, this time to nurse manager. She held that until she was promoted yet again in 2012 to director of clinical nursing practice. Many people can talk about grand ideas of change; Pepper is described as the rare breed that can make things happen. "I dedicate my passion and skill to mentoring aspiring leaders, building exceptional work environments for staff, and to supporting the constant pursuit of improvement efforts and excellence." During her work with KU, Pepper enhanced her education earning both her Master's in Nursing in 2009 and her nursing practitioner's doctorate in 2011. Now senior director of nursing at the University of Kansas Hospital, the 37-year-old Pepper has become an accomplished speaker on a local, regional and national level. She has also been recognized by the American Nurses Credentialing Center with designation as a Nurse Executive, Advanced Board Certified. Pepper serves on the board of the Kansas Organization of Nurse Leaders and is currently the president of the board for the University of Kansas School of Nursing Alumni.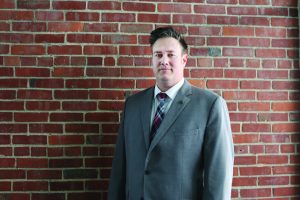 Jonathan Petry
An architect for the U.S. Army Corps of Engineers, Jonathan Petry says curiosity is what drives him. If you've ever been curious about what it's like to be an unarmed civilian in a C-130 landing under fire in Mosul, Iraq, Petry is your guy to talk to. His experience started with a student internship, working on rebuilding infrastructure in Paris, then helping construct hospitals and primary health-care centers in Iraq to improve infant mortality rates. He brought the experiences back home to Fort Riley, where he worked on the $304 million Irwin Army Community Hospital replacement. He also was part of the $232 million KC-46A Bed-down program at McConnell Air Force Base in Wichita, and the $150 million National Police Command Center in Kabul, Afghanistan. Petry's work has a green side, too. He took the initiative to lead the Corps' sustainable-design program, under which the Kansas City Corps district has delivered 79 LEED Gold and 76 LEED Silver-certified buildings. His most recent project has sent him down I-70 to St. Louis. "I currently lead the planning, programming and design efforts for the $1.75 billion Next National Geospatial-Intelligence Agency West program; the largest federal investment project in the history of St. Louis," says Petry. Besides helping lead the next level of construction and design for the federal government, Petry volunteers with the Boy Scouts of America and is raising two children with his wife, Jillian.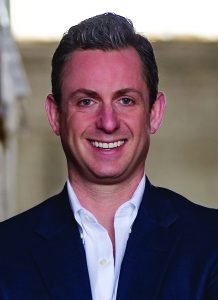 Marc Radasky
"To say taking over a family business is challenging," Marc Radasky says with a measure of understatement, "would trivialize the word 'challenging.'" But you can learn a lot from previous generations, he notes: What worked, what didn't, missed opportunities, when to take risks. As the 38-year-old president and CEO of Columbia Packaging Group, he says that "our company's most significant achievement, and mine, has been transforming our business into a vertically integrated, multi-location manufacturing company focused on providing our customers with a quality product, delivered on time. We've been motivated to grow our business through acquisitions and we've built a team that knows how to integrate our acquisitions so that we function symbiotically." The flexible packaging industry, Radasky says, is a commodity-based business wherein one can no longer rely on the quality of a product to sell itself. So "creating value-added motivators is a must for us, and that starts with relationships," he says. "Our customers are our partners, and we want to be as involved in their business as they'll allow us. When our partners succeed, we succeed." He and his wife, Sarah, have three sons younger than five, so devoting time to building a business requires some assistance at home. "My wife is my greatest champion," Radasky says, "and without her insight and trust, I wouldn't be where I am today." He also engages civically with a service history that includes the Mission Hills Crime Prevention Committee and Jackson County COMBAT commission, and he is a supporter of the Leukemia & Lymphoma Society.
Ryan Reeves
Ryan Reeves made his mark on business—the business of law—by grasping the full potential of the digital age to transform that venerable profession. What really excites him, though, is what people do with the tools he makes for them. "Nothing brings me greater joy than to witness people exceed their highest expectations of themselves," says the 38-year-old senior vice president for U.S. operations at UnitedLex. That passion for people extends clients of the 12-year-old company, which rocketed to success after its 2006 founding by developing processes for electronic discovery, case management and other legal operations, and now serves some of the largest companies in the world. His work helps clients cut their legal spend without increasing risk, using tools the firm developed. As the company's revenues have grown tenfold, he has opened 10 delivery centers across the U.S., Europe and Asia. Outside the office, he's a 2015 graduate of Leadership Overland Park and he's leveraged relationships from that experience to help found a charitable venture called CLICKC. On a personal level, "I am re-energized by spending time with my family, my church, my community and my friends," Reeves says. "You can find me on the weekends running through some of Kansas City's trail systems, biking (bicycle or motorcycle), supporting as much live music as possible, being a Dance Dad for my daughter's studio and celebrating my faith in God and his good works at church."
Nia Richardson
DuBois Consultants is no stranger to Ingram's; they were named one of Kansas City's Fastest Growing Companies last year. Just as its director of business development and marketing, Nia Richardson, is no stranger to recognition. In her nearly 13 years with DuBois, the 36-year-old She has made an impact inside and outside the company and has made herself into a highly-sought community leader. Her first mayoral appointment was in 2013-14 as part of the blue-ribbon panel in the Airport Terminal Advisory Group. She now serves as a commissioner on the Municipal Arts Board, appointed by Mayor Sly James. Beyond that, she works with Blue Hills Community Services as the chair of that board, is active on the Urban Summit of Greater Kansas City's 'One City' sales-tax campaign, and has been part of Big Brother Big Sisters Most Wanted. Her civic-centric mentality has extended into her work with DuBois, as well. After guiding the company through its first strategic rebranding of its logo, media, website and services, she has shouldered the task of increasing the company's social footprint. "In preparation for 2018, I am looking to increase our social impact to local and international communities in West Africa by ingraining pro bono engineering in the way we do business," she says. "We are currently building an innovation lab in our office to research new products and designs to address the issues around the ever-growing water crisis." Richardson is also the proud mom to three children, Eusavio, Zion and Zoe.
Jake Sitler
No offense, Lee Majors, but Jake Sitler may be the real Six Million Dollar Man. That's how much revenues surged for transportation-logistics provider Team Drive-Away in 2017, his first full year as vice president of sales. It was the largest growth year since the company's founding a decade earlier, up 25 percent year-over year. "Much of my success is my passion to see people thrive," says the 35-year-old. "I have found that if you invest in people and they know that you care, you will get their best efforts." He honed those skills with an earlier stint at Multi Service Corp., rising to GM there and earning accolades for turning around the MS fuel card product for that transportation-services firm. There, he was responsible for increasing billings from $20 million to $60 million a month, raising the net margin by 300 percent, and doubling monthly revenues for its Open Road Drivers Plan. His is a success grounded in family and faith, he says. "At the root of who I am is Christ. Jesus said he wants us to have life and live abundantly. I want others to experience that as well." He's done that by driving a church bus for years, picking up less-fortunate individuals from Downtown, getting them to church and to lunch, and is now involved in marriage and family ministry. "Making those investments in people has been extremely rewarding and it makes life fun," Sitler says. He and his wife, Kim, met in sixth grade, we were high school sweethearts and have now been married for 14 years. Their four children, he says, "drive me to be the example to model their lives after. Family is everything to me and is what keeps me focused every day."
Craig Sizemore
A few years ago, Neal Sharma put the challenge to the leadership team at digital marketing firm DEG: Significantly increase margins, but maintain strong revenue growth. One of those managers was Craig Sizemore, managing director of service and delivery. Good call to have him at the table. "Over the past two years, services margin has improved by more than 30 percentage points, driving the overall company profitability even higher," says Sizemore, 36. "These results were achieved while eclipsing 30 percent year-over-year growth, maintaining a retention rate over 90 percent and leading the delivery integration of four new acquisitions." Those results reflect the team approach and competitive spirit he's embraced during his tenure at DEG, and "I am extremely proud of my contributions and impact on this priority," Sizemore says. That tenure also included leading a department of more than 50 members of the professional services team and creating and implementing new service methodologies and the project-management office. Previously, at VML, he twice finished in the Top 10 for the employee Spark Awards, and he earned a slot in the Senior Executive Network to collaborate with CEOs and other senior leaders across the country. On top of that, he says, "sports and the spirit of competition are a huge part of my life. "I have led the Kansas City Corporate Challenge effort at DEG, VML and SMG. I believe that a healthy lifestyle and competing alongside others is a great way to form relationships, a belief my wife (Allison) and I share and are working to instill in our two children."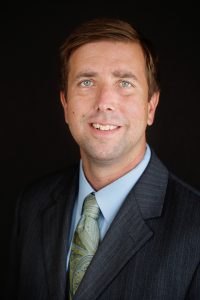 Burton Taylor
Burton Taylor knows well that success doesn't happen in a silo. "People who know me, know that I consider our success a tremendous gift—a blessing," says the founder of Proventus Consulting, the legal-marketing specialists. "We would not be doing what we are doing today if not for the opportunity that others have gifted to us. Each client, each mentor, and each friend has given us an opportunity, whether it's the opportunity to work for their business or a reference to serve another, and we are extremely grateful to have the chance to do so." Taylor left the comparative security of an established law firm to found Proventus six years ago. "We started slow, but with determination," he says. "I had a goal of serving three to five clients in our first year." He doubled the upside of that within a year, started earning recognition within legal marketing circles, and now has a team of six, with operations in Denver and clients across the nation. Last year, Proventus became an arm of Trozzolo Communications Group, and has continued to win awards from the National Law Journal and Lawdragon as one of the top 100 legal consultants in the United States. Outside the office, Taylor is a member of the Planning Commission in Mission, is president of Impact KC and member of the Legal Marketing Association, and previously served on the board for Camps for Kids, leading its marketing committee. Those, however, are not his only achievements, he says: "I'm a proud father of two amazing kids," ages 11 and 7.
Wakaba Tessier
Wakaba Tessier says her career "is the best accident that ever happened to her." In 2012, when she joined Husch Blackwell, there was no such thing as a specialty pharmacy practice. Now that practice is among the best in the country. The 38-year-old helps clients navigate the labyrinth of regulatory and legal issues that impact the health-care space and she is thriving in a role she originally didn't want. Tessier's route to the U.S. was somewhat complicated. She and her mother first moved to Vancouver for a short stint when she was 3. When they got back to Japan, Wakaba enrolled in an international school. With no desire to take the British exams, Tessier decided on school in Boston and came to the U.S. by herself at 18. She graduated from Wellesley, then earned her law deg-ree from Washington University in St. Louis in 2009—not a great year to follow her dream of becoming a corporate attorney. With hiring falling to near zero in that profession, a small firm in St. Louis gave her a choice: labor and employment or health-care attorney. Tessier chose the latter, and has turned that choice into more than a decade of expertise in practically every realm of health-care operations, making her to a go-to resource for care providers across the Midwest. She is involved with the firm's executive recruiting committee and is the chair of the Kansas City True North Committee (an initiative to enhance women's opportunities both at the firm and in the community) at Husch Blackwell.
Amy Tysseling
Amy Tysseling says her father is the one who instilled in her at a young age the values of hard work and building relationships. As the co-owner of a family-owned, Kansas City-based commercial cabinet-making business, Dad knew the best way to get business and keep it was to treat people fairly. Those are all values that Tysseling says she found six years ago when she arrived at Leawood-based DEMDACO. At just 37, Tysseling took over as the CFO and a year later was trusted so much, she was asked to lead HR, despite her lack of experience in the department. "I feel fortunate to have joined DEMDACO six years ago where my upbringing aligns with our purpose statement, to 'pursue business the way it ought to be.'" Tysseling's co-workers call her calm and analytical, helpful attributes when you're involved in a company's accounting, finance, credit and receivables management, HR, data analytics, legal support and serve as a member of the senior leadership team and mentor. Tysseling also has helped lead the evolution of DEMDACO's strategic plan and financial model that is expected to double consumer sales growth over three years. She doesn't stop the multitasking at work; Tysseling also works with the Junior League of Kansas City, and in 2020 will take over as the board chair of the Leawood Chamber of Commerce. She and her husband, Asa, live in Leawood with their son.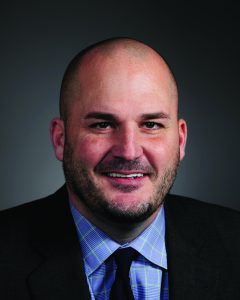 Brent Wittrock
From fine dining, to casual-yet-gourmet pizza joints to one of the most packed brunch spots in Kansas City (they've thankfully opened a second location), Brent Wittrock caters to the foodie in all of us—and he does it well. Wittrock joined Osteria Il Centro in 2001 after graduating from Northern Iowa. In 2003, he became part of Minsky's, and in 2007 teamed up with Eggtc. He's become the right-hand man for the restaurant group's founder, Gregg Johnson, and has helped him open six more Minsky's and a second Eggtc., for a total of 20 restaurants. As general manager and partner, Wittrock has helped a pizza chain that's been around for more than 40 years grow even more. In 2014, Minsky's was the 95th-largest pizza company in the U.S., with $23 million in sales. By 2017, it had climbed 22 spots to No. 73, and had more than $35 million in sales that year (rankings according to Pizza Today). Wittrock's responsibilities extend beyond the back room of the restaurants and out into the community as he connects with local non-profits for mutually beneficial promotions and benefits. Not an easy task for a managing partner in a company that doesn't have corporate offices. As Wittrock gets ready to turn 40 this year, he and his wife, Katy, are also acutely focused on making sure their three kids grow up in what he calls "the best place in America I know of to live, work, eat, play and raise a family."
40 UNDER FORTY ALUMNI FAMILY:
A 15 Year Honor Roll (Originally published July 2017)