On the Threshold of a Milestone
40 Under Forty Proves Its Durability With a 19th Class
Next year at this time, 40 Under Forty will turn 20, and by that time, Ingram's will have identified 800 of the Kansas City region's most promising young leaders, dating to that first class in 1998. But let's not get ahead of ourselves: In this, the 19th installment of 40 Under Forty, we're pleased to spotlight the achievements of many emerging leaders from a broad swath of industries in the Kansas City region.
They bring to 760 the number of people who have been recognized as being among the up-and-coming business and civic leadership in this region. And what an impressive group they have joined. 
From their ranks have emerged elected officials in Washington, Topeka and Jefferson City, bank presidents, law firm managing partners, financial-services and wealth management professionals, entrepreneurs, physicians, educators and executives in engineering, construction, architecture, commercial real estate and other sectors.
The imperatives of time, of course, dictate that many of those alumni are no longer what we might consider "young." But their leadership qualities are undisputed. A few have moved on to other companies in other locales, and the loss is Kansas City's. Some, we note with a tinge of regret and loss, are no longer with us. But the vast majority, still here, have demonstrated not just their business sensibilities, but their commitment to making the greater Kansas City region an ideal place to live, work, play and own or operate a business.
As you read the unique stories of this year's honorees, keep in mind those who have been recognized before them. Collectively, they have given much of themselves to this region. Collectively, the rest of us owe them a debt of gratitude. 
Please join us in applauding their accomplishments.
Next year at this time, 40 Under Forty will turn 20, and by that time, Ingram's will have identified 800 of the Kansas City region's most promising young leaders, dating to that first class in 1998. But let's not get ahead of ourselves: In this, the 19th installment of 40 Under Forty, we're pleased to spotlight the achievements of many emerging leaders from a broad swath of industries in the Kansas City region.
They bring to 760 the number of people who have been recognized as being among the up-and-coming business and civic leadership in this region. And what an impressive group they have joined. 
From their ranks have emerged elected officials in Washington, Topeka and Jefferson City, bank presidents, law firm managing partners, financial-services and wealth management professionals, entrepreneurs, physicians, educators and executives in engineering, construction, architecture, commercial real estate and other sectors.
The imperatives of time, of course, dictate that many of those alumni are no longer what we might consider "young." But their leadership qualities are undisputed. A few have moved on to other companies in other locales, and the loss is Kansas City's. Some, we note with a tinge of regret and loss, are no longer with us. But the vast majority, still here, have demonstrated not just their business sensibilities, but their commitment to making the greater Kansas City region an ideal place to live, work, play and own or operate a business.
As you read the unique stories of this year's honorees, keep in mind those who have been recognized before them. Collectively, they have given much of themselves to this region. Collectively, the rest of us owe them a debt of gratitude. 
Please join us in applauding their accomplishments.
---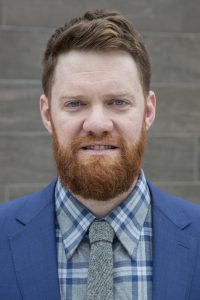 ALEX ALLEN   
It's not hard to assess the contributions Alex Allen has made at Spring Venture Group since he started at the on-line insurance site five years ago. As chief marketing officer there, his grasp of data science and analytics fundamentals has contributed to the company's nine-fold growth in employment, a projected doubling of its size in 2017, and—perhaps most important—an increase in per-agent sales production of 22 percent. And yet, a more meaningful metric, he suggests, might be the $631 average annual savings that the company has generated for clients on the costs of their health insurance. "Watching the company grow, while providing jobs and livelihoods to an increasing number of people, has been immensely rewarding," the 34-year-old says. The company derives tremendous value from bringing together its marketing, data science and technology teams, and officials there say Allen has been a key to leveraging that success. "We feel we are at the forefront of the application of machine learning and AI strategies to the insurance industry, and Alex has made significant contributions to that end," says co-founder and COO Jeffery Anderson. Outside the office, Allen and his wife, Laura, have a son who's nearly 2. Allen also serves as a board member with Just Like You Films, and performs marketing work for the Noah's Bandage Project and Gordon Parks Elementary School.
---
CR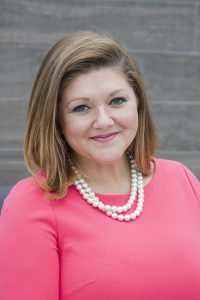 YSTAL ANDERSON   
"I was born to a single, teen-aged mother who struggled to make ends meet," says Crystal Anderson. "It wasn't until late in my high school career, when I started receiving scholarship offers, that I even realized college was an option for me financially." So two key ingredients for success—motivation and ability to seize opportunities—would become defining traits for this 37-year-old, now director of product strategy and innovation for H&R Block. The financial-services giant can be grateful that she moved from her educational roots—a journalism degree and master's in speech communication, both from the University of Central Missouri—and choose numbers over words. She leads a team responsible for the financial performance and strategy of Block's Emerald Card program, a prepaid card on which clients can load their tax refunds. It's now the third-largest program of its kind affiliated with MasterCard, and yields more than $100 million in revenue. On her watch, per-client revenues have more than doubled. She's not about to hoard that hard-won success; she co-chairs the mentoring committee for Block's Women's Network Board. She also serves as a volunteer at Children's Mercy Hospital and supports Sporting Kansas City's Victory Project and the United Way. "Mentoring other young women, being an advocate for personal and professional development and being a role model and inspiration for my young daughter are very important to me," Anderson says.
---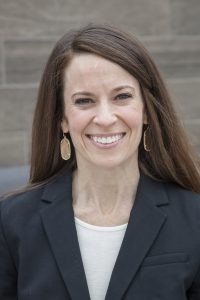 RACHEL ARNETT   
The largest health insurer in this marketplace is Blue Cross and Blue Shield of Kansas City, and one reasons is because BlueKC has a Rachel Arnett, and the competition doesn't. She's the large group sales manager, handling one of the company's most complicated and influential markets. Arnett, 35, manages multiple teams that are responsible for more than 80 large-group clients, representing more than 177,000 members and $660 million in revenue—more than half of BlueKC's annual sales. Her personal chunk of that entails a book of business with five large-group clients, whose 44,000 members generate more than $200 million in revenue. Her success, company officials say, stems from such traits as a keen understanding of the Kansas City market, leadership skills and solution-oriented problem-solving. A Kansas City area native, she's able to balance that load with the challenges of parenthood—she and husband Clint have two children, Luke, 6, and Katie, 3—and she's also a board member for Friendship Inn, the home-away-from-home for families of patients of the University of Kansas Health System. Programs that improve the health and wellness of children, she says, are prime causes, and she also finds time to coach youth soccer (she played collegiately at Rockhurst University) and volunteer to read at her children's school.
---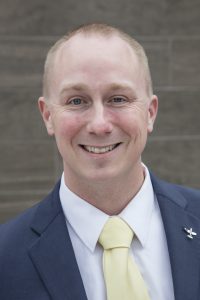 MERRILL ATWATER   
Kansas history, Kansas commerce and a Sunflower State sense of public service, it seems, are all part of Merrill Atwater's life. The first part quite literally runs through his veins—his middle name is Eisenhower, and yes, the 34th president of these United States was his great-grandfather. The other two might account for his role director of aviation in a state closely tied to that vital business sector. Every day, he says, "I get to support and advocate for the state of Kansas' single largest industry. Aviation has a rich history in Kansas and with the numerous manufacturing facilities and 137 airports, the aviation community is robust." His position takes him all over the state, inspiring future aviation leaders while helping develop technologically advanced programs. Before that role, he worked for Fox Energy Corp., building Latin American cooperatives that allowed farmers there to realize profits on otherwise unusable land. "It was an amazing experience building something from the ground up with the concept to transform families' lives on a foundational level," he says. Relationships at home, of course, are always the top priority (he and wife Shonda have an infant and a 3-year-old), as are those he's formed volunteering with People to People International for nearly half his 36 years. "Success for me," he says, "is not measured by accumulation, but rather the bonds that are crafted with time."  
---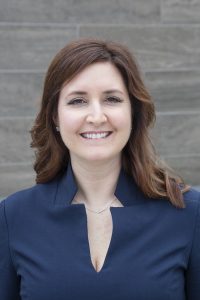 DANELLE BENDER   
She may well be a self-described Kansas City girl at heart, but Danelle Bender's values are in lockstep with the 14,000 dairy producers she represents as treasurer for their marketing cooperative, Dairy Farmers of America. "I strive to exhibit the the values of these hard-working Americans who dedicate their lives to nourishing families—accountability, community, integrity, passion, quality and innovation," says Bender, 38. Expertise in finance is the thread that runs through her career with such diverse organizations as DFA, an ag-oriented company that is the region's largest private company, and earlier in her career in financial services with Morgan Stanley, then on to tech and telecom with Sprint and Embarq. Big companies all, but there were lessons in entrepreneurship to be learned on the way, especially at Embarq. "I became a founding member of Embarq's core team when it spun off from Sprint, essentially creating a start-up organization," she says. This summa cum laude graduate of Notre Dame was also chosen for DFA's executive leadership development program, and is part of the leadership team as treasurer. In that capacity, she's been part of
$3 billion worth of financings, six acquisitions and a merger with the fifth-largest U.S. cooperative. She and her husband, Christopher, have a 1-year-old at home, but she also carves out time to help fund-raising work for the Leukemia and Lymphoma Society, the Children's Place, Rose Brooks and St. Thomas Aquinas High School. 
---
KARE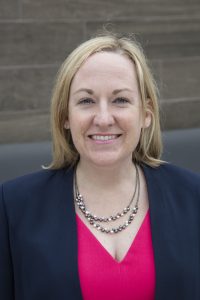 N BRAY  
When you're a business development manager at Burns & McDonnell—the fastest-growing design firm in a market known for its engineering excellence—business is good. Just ask 37-year-old Karen Bray, whose list of accomplishments includes a lead engineering role on a $160 million refinery upgrade (earning Project of the Year honors from the firm),  developing a training program for entry-level engineers, and generating more than $1 billion in revenues. For some of us, that would be a career, right there. For Bray? "I'm excited about the opportunity to do more," she says. She joined the firm in 2002, and in the process and industrial group, she works with clients in the chemicals, midstream and refining industries. "I help our clients—who create, treat, refine and deliver chemical, petroleum, gas and other critical energy products—conduct their business safely, efficiently and productively," she says. That success has roots that run to her Douglas County roots: She employs lessons learned as a child while picking, bagging and delivering sweet corn at the family farm at the northern edge of Lawrence: Work hard. Treat people right. Sweat the details. Listen, learn and grow. She and her husband, David, have two sons, 19 and 8, and she's been active on the service front in the Central Exchange Emerging Leaders Program, as a local supporter of CASA, and as a participant in the ECC Association Future Leaders Program. "It's exhilarating," she declares. "Make a difference. Keep moving forward."
---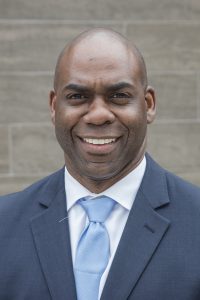 ANTHONY CAREY   
With a wife (Julia) and three children—Sophia, 12; Isabelle, 11; and Andrew, 9—plus active roles in no less than five professional development, mentoring and youth sports organizations, we bow to Anthony Carey's mastery of work-life balance—there is, after all, a matter of cramming a full work week into that schedule. And that he does at a high level for Honeywell, where he's senior operating systems manager, charged with helping accelerate organic growth and to bring both speed and value to the plant's manufacturing of non-nuclear components for the Department of Energy. His superiors there cite his efforts in helping the plant achieve 30 percent annual growth, more than $25 million in program cost savings, a 25 percent reduction in cycle times, and a 100 percent NPI Quality Ship Performance rating, which last year made the Kansas City plant the first Honeywell Aerospace site to achieve the Velocity Product Development Silver recognition from its parent, one of the nation's 100 largest companies. "I am passionate about mentoring, technology and creating value for others," says Carey, 37. "My goal is to help others develop their careers and provide a path for youth and aspiring technology leaders." Another goal is to encourage goal-scoring: For the past six years, he's served as youth soccer head coach with Blue Valley Recreation in Overland Park, and in that same role for five years with Sporting Blue Valley Soccer Association.
---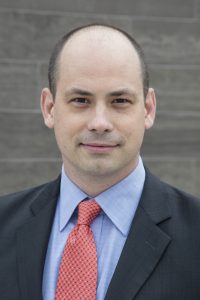 BRIAN FINUCANE  
What does Brian Finucane do for a living? Well, he's a … he's … ahh, the heck with it. You pick from this smorgasbord and tell us: He's an entrepreneur, the co-founder of B2GData, where he's chief information officer for the business data-analytics firm. And he's a college professor, teaching courses in business intelligence at both UMKC and Rockhurst University. Then, too, the 39-year-old is a consultant, advising clients like Commerce Bank and the Federal Reserve Bank on data and analytic strategies. He's also a  mentor, teaching in the Kauffman Foundation FastTrac Tech Venture and providing invaluable guidance for local tech startups. And, though it doesn't pay many of the bills, he's a Dad; he and his wife, Carly, have two daughters, ages 6 and 4. A native of Great Britain, he launched the claims division of the London insurance office for a previous employer, cranking out $1 million in revenue the first year with a team of only five. After coming to the U.S., he signed on with PwC, then UMB Financial Corp., heading its technology architecture efforts as vice president. But Finucane never really recovered from the bite of the startup bug back in London. That experience, he said, "whet my appetite to be an entrepreneur, and, in 2013, I got the chance to start my own firm. … Being an entrepreneur has actually given me more quality time with my family, and the ability to share my knowledge with others" in his teaching roles, he says.
---
BRANDON GALL   
Five years ago, when Atchison-based MGP Ingredients went looking for a new finance director, it identified a rock-solid candidate: Brandon Gall, who had taken a nearly insolvent healthcare concierge company in Chicago and, tasked with its reorganization, labored to reduce its debt-to-EBITDA ratio from 30:1 to a far more manageable 1:1. And he did it in just 10 months. As it turns out, that was just a warm-up act up for this 35-year-old. Heading up supply-chain finance at MGP, which produces distilled spirits and other grain-based products for the food industry, he's worked with sales and operations to drive gross margins from 9 percent to 18 percent through the third quarter of 2016, and he's been charged with developing a company-wide, bottom-up forecasting program, leading implementation of a new enterprise risk management process, and heading the mergers and acquisitions team that added the George Remus Bourbon Whiskey brand to the MGP stable last year. "But the real enjoyment I have gained at MGP," he says, "is working with a world-class team to develop a vision, lay out a strategy and execute with precision." All told, that's led to record profitability for the public company, which saw its stock price soar from $5.20 a share when Gall signed on to $50.40 a share at the start of this year. He and his wife, Ashley, have two children, ages 4 and 1, and he's serving a three-year term on the city's Economic Development Advisory Group.
---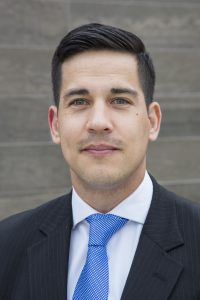 NILSON GOES   
Nilson Goes nails it in 21 words: "My commitment is to be a little better each day, as a business leader, member of my community, husband and father," he says. The 35-year-old Goes is chief operating officer and general manager of Infinite Energy Construction, the contracting company his father founded after the family moved from their native Brazil when Nilson was just 5. They were of modest resources, he says, but carried "a strong commitment to education and hard work. Since then, we have sought ways to be part of, contribute to, and grow our community. … I still remain cognizant and grateful for all the great things that this country and community represent to me." In 2013, the younger Goes assumed his present role, and since then, the company has grown from $17 million revenues, operating in two states, to a six-state enterprise with roughly $40 million in volume and nearly 100 full-time employees. "Our growth creates an environment where our employees can grow their careers and support their families. This commitment to our employees is the biggest responsibility and honor that I have," Goes says. "It keeps me moving forward with a sense of mission and purpose." So too, does his family; he and wife Julia have a 3-year-old and a newborn at home, and he serves on the board of Wonderscope, the children's museum, as well as in leadership roles with a pair of Hispanic business associations.
---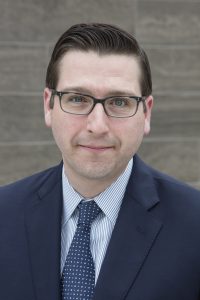 SCOTT GOOTEE   
We're used to seeing some big numbers in the success metrics of 40 Under Forty candidates. We are not, however, used to seeing the kinds of numbers involved in the deals that Scott Gootee routinely knocks down at Stinson Leonard Street, where the 37-year-old is practice co-chair for the law firm's group that handles transactions involving public companiues and securities. In addition to a client roster that sports the names of this region's leading lights of business–—Cerner Corp., H&R Block and EPR Properties among them—Gootee has been involved with monster-size securities offerings, including $8 billion for EPR, $4 billion in a public debt offering for U.S. Central Federal Credit Union, and $1 billion more for H&R Block. Almost makes deals like his work on a $500 million private debt placement for Euronet Worldwide, or on a $240 million equity offering by UMB, seem like ho-hum legal boilerplate, doesn't it? Gootee, who earned a business degree from KU and followed that up with a law degree there, was recently selected to participate in the Kansas City Tomorrow program, a Civic Council initiative that focuses on emerging leaders. His biggest deal, though, might have been a successful startup launched in 2015, acting as co-counsel with his wife, Emily. As a result of that deal, "Our daughter Caroline is 16 months old," Gootee says, "and the last year and a half has been an amazing experience, watching her grow."
---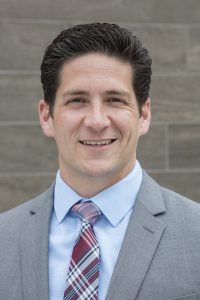 TIM HAAKE   
The concept of servant leadership has been around for eons, but it didn't get that formal name until the late Robert Greenleaf coined the phrase in 1970. That was a decade before Tim Haake was born, so the president of Nuts and Bolts Hardware grew up in a servant-leadership world, and he embraces that concept with every sunrise. "I wake up every day seeking ways in which I can support those around me," the 37-year-old Haake says. Heading up a company that has grown to 13 stores and 180 employees, Haake employs that leadership style with in an organizational chart that he says is upside-down. "The most important people are the cashiers and associates who serve our customers each day," he says. "They are at the top of the organization. Everything that we do is intended to help them provide a best-in-class-customer experience." Faith and family are the fundamental elements of Haake's life and livelihood, as is his embrace of entrepreneurship. "I have owned part or all of four very different businesses," he says. "I've seen success, failure, bought an sold companies, created something completely new and have been a part of two family businesses before the age of 37." He and his wife, Lauren, are the parents of four boys—the next generation of employees at Nuts and Bolts?—who are being raised with those servant values. "I am a very blessed man," says Haake, "and I try to do my best to serve God by serving others daily."
---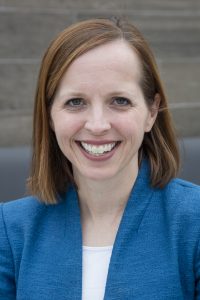 SUZY HALL   
Call it The Question. It's posed to Suzy Hall a lot. How she does it all, they ask—handle the demands of a career as manager of business development for Country Club Trust Co., factor in her roles as wife and mother to four children under 10, and still find time to serve, at last count, on five non-profit boards or committees. "Hanging on by a thread 99 percent of the time—but, I'm loving every minute of it!" is her stock answer. "My business and personal accomplishments all revolve around my family and are only possible due to the support and encouragement I get from my colleagues at Country Club Bank, my husband and kids, and my circle of family and friends." The first two years in her current role were the best ever for new business at Country Club, but as much as she relishes the business side, she's impressed by the Thompson family's commitment to the organization, the broader community and their family, says Hall, 39. The company supports her time working with the Kansas City Estate Planning Society and other committees specific to her work, but also enables her to serve with CCVI, Children's Mercy Hospital and the Shawnee Mission Education Foundation—all of which are important to her family. "As a small-town girl raising my children in the 'big city,' I cannot imagine a better big city to be a part of," she says, "or a better organization to work for than Country Club Bank."
---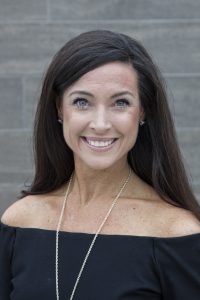 KELLY HANCOX   
Garmin is the world-famous brand, but the Olathe-based company does not operate in a tech silo—it has more than 600 external technology partners. The company has placed the responsibility for maintaining those relationships, and building new ones, in the hands of Kelly Hancox, 39, who serves as director of strategic partnerships and business development. She and her team of six associates negotiate partnerships to deliver both financial and technical value to Garmin. "I get to cultivate partnerships to build relationships to drive initiatives to achievement by casting vision and having the ability to execute and motivate team members to execute," Hancox says. "I absolutely love my job, as I get to work across so many break-through partner technologies, cool brands and then Garmin's unique products." Her department is responsible for millions of dollars in licensing investment that is reflected in the profitability achieved across Garmin's product portfolio, she says, and "we are constantly striving to increase our product profitability by negotiating the best terms for Garmin while capturing the most strategic value for our products and ultimately, our customers." She's a whirlwind of civic action, as well, co-founding both the Garmin's Women Business forum and Caeden's Cause for Autism, sitting on the board of the Junior League of Kansas City and serving as its marketing director, and she's the 2017 Cattleman's Ball co-chair for the American Cancer Society. All this while raising twin 5-year-old daughters with husband Anthony. 
---
SCOTT HUGHES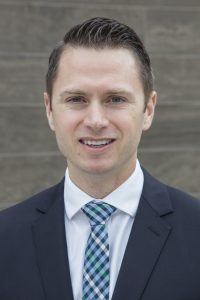 For Scott Hughes, individual success is not merely a matter of an individual achievement. "Many great mentors in my life have instilled in me the energy one gets from new challenges professionally, personally and in the community," he says. Because of that advice, he says, he's been able to serve some of the region's top companies for global accounting/consulting firm KPMG, including leadership roles with its industrial manufacturing industry and business unit innovation groups here. At 35, he's able to point to various achievements, but at the top of his list is a two-year rotation in Chile where he assisted in the audit of a global multi-national company; his bilingual skills were a key factor in that assignment, which taught him that business transactions are only a part of what business is all about. "It helped crystalize the importance of diversity and giving back, both within KPMG and our community we are fortunate to serve," he said, and his goal now is to take what he's learned and "help others within KPMG and our community to expand on their successes." He also sits on the board for KCPT, chairing its radio and audit committees, and is on the steering committee for the United Way's Young Leaders Society. Perhaps his most significant mentor, he says, was his father, who would tell him: "It is easy to get wrapped up in life's daily commitments, accordingly family must always be first." Which is why his top priority is at home with wife Molly and their two boys, one 4 years old, and one 9 months.
---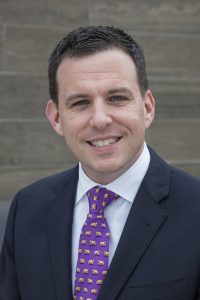 JAY HUMMEL   
Cincinnati's loss—and it was a big one—was Kansas City's gain when American Century Investments brought Jay Hummel to town last year and put him in charge of direct sales and service. That means he's the point man for a unit serving 610,000 individual investors and managing $35 billion in assets, a sizable chunk of the $160 billion in assets under management for the region's biggest investment management firm. His work entails revamping the firm's retail/direct business channel, developing a new service model that will bring new technology to the firm's call center representatives. That's a key step in wealth management circles, where investors and clients have an increasing appetite for advice. Hummel, 35, is also a published author with two books to his credit in the past two years— "Success and Succession" and "The Essential Advisor: Building Value in the Investor–Advisor Relationship"—and has been a guest lecturer at the Stonier Graduate Program for the Wharton School at the University of Pennsylvania. He co-founded an angel investor group that provides mentorship and funding for business startups, and is a past president of Give Back Cincinnati, one of the largest all-volunteer non-profits in the country.  "Most importantly," Hummel says, "the organization helped me meet my wife of eight years.  Valerie, and I like to call our family 'Team Hummel' and our team includes three kids under 5 and Bella the dog."
---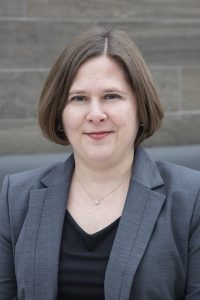 JENNIFER KOZINN   
In less than a decade after law school, Jennifer Kozinn navigated both private practice and publicly owned healthcare settings, then landed the big one in 2012, when she was named vice president and general counsel for North Kansas City Hospital, one of the region's busiest. At 34, "I was the youngest 'head lawyer' of a major hospital in Kansas City, and believe that is still the case," says Kozinn, now 39. "I have spent the rest of my 30s growing into that position, and will continue to grow into it in my 40s." She took a different path to law, earning a degree in journalism from Mizzou before enrolling in law school at Saint Louis University. After working for a St. Louis firm that merged into what now is Polsineli, PC, she signed on with the hospital in 2009, and now manages all aspects of legal services for the organization, its Meritas Health Corp. subsidiary and NorthCare Hospice and Palliative Care. Her duties include oversight of compliance, risk management and employee health, and working with physicians on contracting and compliance. "Practicing law at a hospital," she says, "gives me a much greater perspective on life and the importance of health and healthcare. Our mission statement is to provide hope and healing to every life we touch, and it is meaningful to me that my work as a lawyer can contribute to that mission and to the betterment of peoples' lives." She also serves on the boards for NorthCare and the Missouri Society of Healthcare attorneys, and is hospital liaison to the Center for Practical Bioethics.
---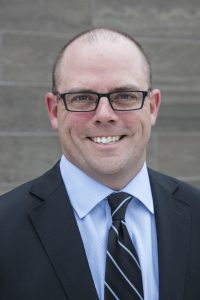 DANIEL LACY   
He's only 36, but as operations director at McCownGordon Construction, Daniel Lacy is already thinking ahead: "I take pride in helping develop the future leaders of the company," he says. "Instilling the firm's core values in our younger professionals is extremely important to keep the company's culture and mission alive. Growing these future leaders means not only success for our firm, but also for these young people as they travel their career paths." His own contributions to the firm's success stand out: he leads its division focusing on construction related to science and technology, healthcare and higher-education facilities, which total $150-$200 million in projects annually, about a third of the firm's revenues. By playing an integral part in the development of the firm's strategic vision, he says, "it has been rewarding to see that vision realized, as measured by growth in revenue size and scope of the firm." He and wife Cecily have two children, ages 7 and 5, and he strives to show them the importance of civic and community involvement. "My engagement with industry organizations, as well as groups such as Centurions, the Make-A-Wish Foundation, Turn the Page KC and Warrior's Ascent, allow me to model the behavior I wish to inspire in them," he says. His contributions to those groups has a payback all its own: "The extraordinary reward is in hearing the stories of the impacted individuals," Lacy says. "It provides hope and puts into perspective the most precious things in life."
---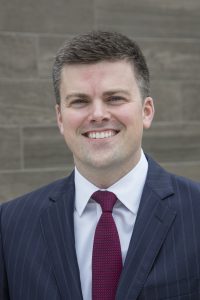 KEVIN MCMANUS   
Kevin McManus leads two work lives. One is with the Kansas City law firm Williams Dirks Dameron, where he specializes in business disputes and commercial litigation. The other is as a public figure, representing Kansas City's 6th district—the same one where he was born and raised—on the City Council. And he has the personal life to throw into the mix, with wife Alex and what he describes as a pair of "high-energy young sons," ages 3 and 1. All three of those lives, he says, inform his commitment to service and a greater good. "Public service and our legal system can both strengthen our community and improve people's lives," says McManus, 38. He moved to local politics after three terms in the Missouri House of Representatives, duties he first took on at the age of 32. One high-visibility example of his commitment to a stronger community came during his time in Jefferson City, when he co-sponsored and helped pass legislation that attempted to find a resolution to the long-running and largely unproductive economic-incentive border war with Kansas. He also had a hand in producing legislation to fund the city's veteran, mental-health and drug courts. At City Hall, McManus has been a been a big proponent of infrastructure improvements, playing a key role in the structuring of the recently-approved $800 million general-obligation bond package, and his council duties have given him seats on the Kansas City Zoo's board of directors, the Smart City advisory board, and the Homesteading Authority board.   
---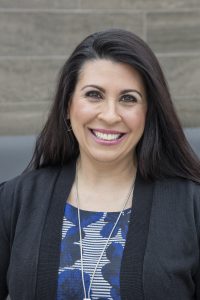 SARAH MILLIN   
The law, it seems, is built right into Sarah Millin's DNA: She's a third-generation lawyer in the Kansas City region, and made partner at one of the city's Big Five firms, Lathrop & Gage, at the age of 34. Now 38, she serves as practice co-leader of the Policyholder Insurance Coverage team, which has recovered hundreds of millions of dollars for policyholder clients. Her own share of that work includes the potential recovery of almost half a billion dollars in cases she's litigating across the nation.  "Of particular note is our practice's commitment to representing wrongfully convicted individuals," she says. "Our team has achieved multiple multimillion-dollar recoveries for victims of wrongful imprisonment and their families." Last year, she was named co-chair of the firm's recruiting committee, and she's charged with managing efforts to select and bring in new associates. The cornerstone of her service work is on the board of directors for Hope House, one of the city's biggest and best-known providers of comprehensive services for domestic-violence survivors. "It is a cause that has been dear to me for over 20 years, since I first began volunteering at a committee shelter." She's also been a volunteer with the Cystic Fibrosis Foundation since 2011. Her most treasured times, though, are spent at home with husband Chet and their dog Louie, and getting together with their parents, siblings, aunts, uncles, nieces and nephews.
---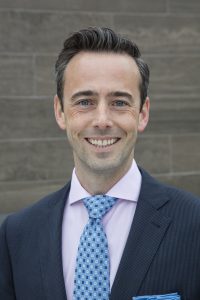 PAUL MONTELLO   
From a distance, Paul Montello is touching lives—thousands of them. Now the managing director for Northwestern Mutual-RPS Financial Services in Leawood, the 39-year-old has spent 17 years helping clients create what he calls "successful, well-balanced, and intentional lifestyles." Since 2011, in addition to managing affairs for his personal clients, he has also been responsible for all aspects of recruiting, training and development of new financial representatives and advisers at the Leawood office, extending his reach to more than 3,000 households across the greater Kansas City area. Montello joined Northwestern Mutual right out of Davidson College, and immediately made an impact, qualifying for its Bronze, Silver and Gold awards, and is a past winner of the office's New Financial Representative of the Year award. "Through helping others achieve their financial goals, I have been blessed with the ability to give time and treasure to other organizations," Montello says, including fund-raising for the March of Dimes March for Babies and Alex's Lemonade Stand and a two-year term on the advisory board for the Community Impact Foundation. "I am particularly committed to the fatherlessness crisis in our country, and I have worked closely with the National Center for Fathering for over four years." He and his wife, Lindsey, have two children, an infant and an 8-year-old.
---
JASON MUDD   
For Jason Mudd, success doesn't stand on its own—it's the capstone on a life built upon pillars of faith and family, in addition to the career achievements. Early in his career as a patent-law specialist at a large firm, this MU law school graduate had to navigate the challenges of achieving work-life balance. From those experiences came an epiphany that guided his decision to forsake some of the security that can be found working for a large firm. He took the leap and helped found Erise IP, a boutique firm that instantly made an impact in the intellectual property and patent fields of law. Mudd, 37, has recorded some impressive successes: Before a U.S. patent office board, he argued the nation's first inter partes review case under the new America Invents Act, and he's been on winning teams in high-stakes lawsuits representing corporate giants like Garmin, Ford Motor Co. and Sprint. He was one of Law360's 10 Intellectual Property MVPs, and on the inaugural list of IP Trailblazers and Pioneers for The National Law Journal. High praise, indeed, but remember: balance. For all he's accomplished, "I am most proud of my work with and on behalf of youth, and hope to set an example so my children witness the importance of giving back to their community," he says. To that end, he coaches youth soccer and sits on the school boards of both St. Peter's School in Brookside and the Catholic diocesan schools. "Faith," he says, "is central to our family"—wife, Caroline and their three children, Anna (7), Bobby (5), and Danny (1).
---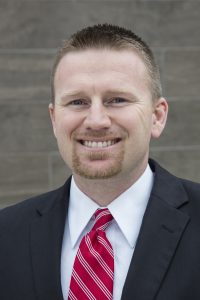 FERD NIEMANN  
"I only sleep," Ferd Niemann wryly asserts, "because I have to." Well, it's easy to understand why he might occasionally feel the need to rest. Now a partner at White Goss, a Kansas City firm specializing in real-estate transactions, Niemann is only 32, but already his career path has taken him through private business, entrepreneurship, and public service. In addition to his full-time law practice, he has a real-estate investment company, Third IV Properties, and he previously served, at age 29, as County Assessor—the youngest person ever to hold that title in Jackson County's history. His impressive list of civic involvement touches on the professional—he's held TIF commission roles for Kansas City, Independence, Lee's Summit, Blue Springs, Raytown and Grandview; the spiritual—he's a member of the Christian Men's Honor Group and Knights of Columbus, former board member of Catholic Challenge Sports and past president of the Band of Brothers Men's Ministry; and the civic, with volunteer service at Big Brothers Big Sisters of Kansas City, co-chairing the young leaders group for the Urban Land Institute, and past board member for Rockhurst University's alumni advisory council. And he has a newborn and toddler at home with wife, Angela. "I strive to be a devout Catholic, family man, and servant to others who lives every day to the fullest," Niemann says. "I hate waste and work ceaselessly to further my pursuit of personal and professional fulfillment."
---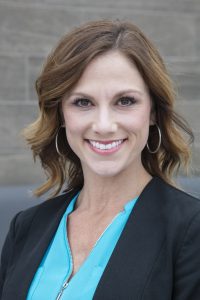 MELISSA OLIVA  
Her rural Missouri upbringing—and her own family's humble standard of living at that time—gave Melissa Oliva a couple of things. One, she says, was the ability to appreciate true quality of life, not simply material wealth. The other was a sense of personal drive. "I am the first in my family to have attended college; I paid my way through college and an apartment with multiple scholarships and a part-time job as a junior accountant." Spring break, she recalls, was spent in an accounting office, not on a beach, as she earned her degree in business management. "I brought this same work ethic to my professional career," she says. Clearly: The 37-year-old adviser, who joined Truss for a second time in 2010, had demonstrated powerful sales leadership at her previous employer, The Hartford, where she grew her territory revenues by 500 percent in less than three years and, at 28, became the youngest national sales manager in Hartford Life's history. Today, she's a top producer for Truss, the second-largest privately held commercial insurance firm in Kansas City, and also leads its executive-benefits department, with more than 90 corporate clients of her own. At home, she has two children, ages 5 and 3, yet still finds time to serve on the boards for Newhouse, the domestic-violence shelter for women, and the KC Single Mom's board, along with efforts to support Underground Social, Ladies of Top Gun and Women Executives of Kansas City. 
---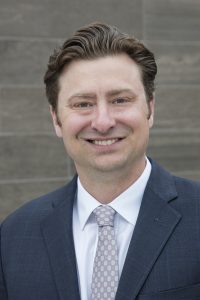 JOE ORSCHELN   
Kansas City, says Joe Orscheln, is maturing into a major national player as a distribution hub and a center for logistics excellence. In that sense, that business sector has grown up right alongside this 34-year-old, whose work as an industrial broker for CBRE puts him at the tip of that regional growth spear. "We are the 17th-largest industrial market by square feet, but had the seventh-largest volume of new industrial construction in the U.S. in 2016," he notes, placing the Kansas City area second only to Chicago in the Midwest in that regard. "This spark in development is changing the face of the Kansas City region's industrial landscape, and it is my job to facilitate that growth by representing both developers and tenants." So how's he doing? Well, in a little more than a decade since joining the firm, he's been involved in more than 1,000 transactions, with more than $900 million in aggregate considerations. He's also a member of the firm's Life Science group, which serves the facility needs for biotech, pharmaceutical and medical-device companies and related industries in yet another sector where the region is distinguishing itself with growth. "Throughout my career at CBRE, I have been very fortunate to be teamed with four great partners," Orscheln says. The father of two children with his wife, Kate, he aligned with the Leukemia and Lymphoma Society for five years, working with its recruiting committee, and most recently has picked up the whistle as a youth basketball coach. 
---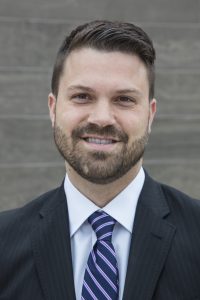 STEVE PEPPES  
He was all of 26 years old when Delta Dental of Kansas assigned Steve Peppes to a new concept called Surency Life and Health. It was a smart move for the company, and a huge opportunity for an up-and-comer who had proven his sales acumen a year earlier, when he was handed an account with a brokerage firm that hadn't written a single line of business with Delta in more than five years. "Not only was I able to establish a relationship," says, Peppes, now 35, "I was able to sell a 3,000-life group with that firm." That's the kind of persuasive power the company was looking for with a new initiative, and from concept and start-up to 2017, Surency has grown into a key business line operating in 37 states for a company with 1 million covered members. It also boasts an impressive roster of big-name corporate clients: the Kansas City Royals, Cleveland Browns, Dallas Cowboys, Eddie Bauer, and Georgia-Pacific. As career fate goes, Peppes ended up aligned with a different end of the business where his father—Leawood dentist Greg Peppes—has achieved some prominence. "Being a Kansas City native," the younger Peppes says, "I have hitched my wagon to organizations that help sick or underprivileged children," including a rich service history with Children's Mercy Kansas City, Big Brothers Big Sisters, the United Way, the March of Dimes, among others. He and his wife, Charlena, have two children, ages 5 and 3. 
---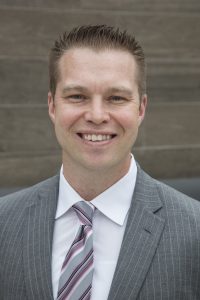 DARREN PRENGER   
He was still in high school when his mother, Jeanette, founded what is now one of the region's largest IT staffing and consulting companies, ECCO Select. But after wrapping up his college degree at William Jewell, Darren Prenger veered away from the family business and into IT roles at H&R Block and Cerner Corp. When the time came to join his folks at work, authority wasn't simply handed to him: he had to work through the ranks as a recruiter, recruiting manager, director of business development, chief revenue officer and, since January, chief operating officer. Among his career highlights are 400 percent growth in the commercial-sector revenues over a five-year period, nearly quadrupling customer numbers from 2009-14, and rebuilding key leadership positions to achieve the highest grossing revenue quarter in company history in the final quarter of 2016. That, the 36-year-old believes, "is positioning the company for exponential growth over the next three years." He's been an active volunteer with Big Brothers Big Sisters of Kansas City, Harvesters-the Community Food Network, and Junior Achievement, and has served on the boards of the FIRE Foundation, Donnelly College, the Hispanic Chamber of Commerce, Port Authority, Ameristar, Isle of Capri, Economic Advancement Fund, and on the YMCA's People Services Council. Along the way, he picked up an executive MBA at Rockhurst University and married—he and Shannon have two children, ages 7 and 5.
---
BROOKE RUNNION  
Brooke Runnion came on board at Lockton Companies after seven years at Cerner Corp., where she was a client executive. "Joining Lockton from outside the insurance industry proved challenging in terms of acclimating from a technical standpoint," she says. Clearly, she has a different definition of "challenging" than the rest of us do: At Lockton, she quickly earned a reputation as a fearless, passionate and game-changing producer who established a $1 million book in the first four fiscal years and boasts a 26.7 percent 3-year trailing growth rate. She inspired colleagues to do the same with what she calls a "holistic approach to writing new business that resulted in revenue across all disciplines——health and welfare, property/casualty and retirement." Runnion has been part of a leadership development program with producers selected by the company's president, was invited to participate in a  program for elite women producers, women in leadership, and benefits evolution, and founded a "center of influence" group comprising other midlevel executive service providers in business development roles.  Her service record is stellar, as well, with board histories at Amethyst Place, ALS Mid America and volunteer activities for the American Royal, the Central Exchange, and the American Cancer Society's Cattle Barron's Ball committee, the Arthritis Foundation and the Kemper Museum gala. And in the past three years, with husband Brent Weinstein, she's had two children, ages 2½ and 7 months.
---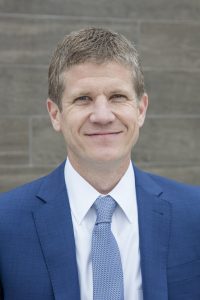 RYAN SCHAAR   
Things move fast in the world of on-line advertising. Very fast. Just ask 37-year-old Ryan Schaar, senior vice president of ReachMobi. Eight months ago, the folks at 46th and Madison took a concept—"nothing more than an idea," he says—and turned it into a product that allows web-site owners to reach their audiences in a new way, with what are now being called Native Web Push Notifications. "We use cutting-edge technology, Big Data, and advanced analytics to programmatically match the most relevant advertising with the exact audience most likely to respond," Schaar says. "Leading the team that changed that idea into a huge growth business in less than a year has been my most significant career achievement thus far." "Huge growth" is hardly an exaggeration: Native Web Push Notification is a concept that has spawned a business well on its way to churning out $50 million in revenue by the end of this year. And if you don't know the ReachMobi name, you will: They are a pioneer in on-line advertising architecture. Schaar is a Wichita native who has worked in finance and business development roles for Sprint and Koch Industries' subsidiary Invista before eventually landing at McKinsey & Co., where, he became skilled at distilling key data and information, to solve real-life business problems. He and his wife, Molly, have a daughter who's 2.
---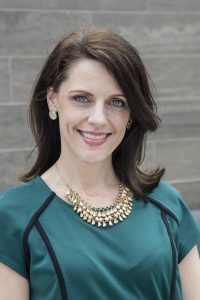 SUSAN SCHAEFER   
Since earning her construction science degree from the University of Oklahoma in 2001, Susan Schaefer has worked on projects from New York to Melbourne—Australia, not Florida. Completing each provided a certain professional satisfaction, but the 39-year-old project manager at JE Dunn says that "being considered a female leader for Kansas City's largest construction company is my most significant professional achievement to date." As a project manager for a company with more than $2.5 billion in revenues, she manages projects ranging from $15 million to $100 million in value. "Leaving a project with a client as a friend is one of the greatest achievements," Schaefer says. "I feel I have accomplished this on every project I have completed, which certainly wasn't always easy." Talent, not gender, produced her success, but because "our industry is certainly male-dominated," she says, "support among female colleagues is crucial in retaining talented young women and building a diverse leadership group."  To that end, she was the founding chair of JE Dunn Women's Networking Group, Moment Connection, which allows women of all ages and departments to share experiences and build camaraderie. Her personal success chart tops out with husband Andrew and the 2-year-old project they co-manage at home, son Otis. "I am extremely proud to be a strong example for my son to look up to," she says. "I hope to always show him that anything can happen when chasing dreams and working hard."
---
SARAH SCHILTZ   
When she left Bethany College in Lindsborg, Kan., with an accounting degree in 2005, Sarah Schiltz had a simple goal. It was, she says, "to find a career that was both challenging and rewarding." She found both at MarksNelson, the largest accounting and consulting firm headquartered in this region. There, she would become one of the youngest mangers in the firm's history, and folowed that achievement up in January, becoming the youngest person ever named partner. The youngest member of this year's 40 Under Forty, the 32-year-old Schiltz says she has found her passion for both client development and staff development at the firm. "I have come to value how important it is to mentor and develop younger tax professionals," she says. "For me, seeing the success of the staff that I mentor and the success of my clients are some of the most rewarding aspects of my career." She also found her passion for service by joining the board of The Dream Factory, serving stints as treasurer, vice president and president, and currently sits on its advisory board. Being raised in a small town, she says, "I came to appreciate a commitment to community and family," and The Dream Factory was a perfect fit when she was looking for a service opportunity. Drawing on her work acumen, she revamped the non-profit's accounting processes and boosted both the cash reserves and numbers of grants to benefit sick children. She and her husband, Mark, have a daughter who's almost 3 and a year-old son.
---
BRAD SIMMA   
How many of us can truly say that we've had a billion-dollar economic impact on our communities? Brad Simma can. Since joining Block Construction Services in 2003, this 39-year-old vice president has demonstrated his command of construction management across the full range of commercial development—office buildings, industrial and distribution facilities, medical facilities, mixed used developments and multifamily projects. And we use "construction management" in the broadest sense of the term, as his duties for the region's largest commercial realty firm entail all aspects of that complex and nuanced process—owner representation, site selection, entitlements, negotiating incentives, pre-construction services, contract negotiation, debt/equity transactions and contract administration. Among the higher-profile projects he's led or is now involved with are the 154,000-square foot Teva Pharmaceutical headquarters, the 635,000 square feet at Lenexa Logistics North #1 and a combined 610,000 more at the logistics center's #4 and #5 sites, thousands of apartment units at CityPlace, WaterCrest, EdgeWater and WaterSide Residences—it's a  long and comprehensive
list of development successes. He signed on with Block three years after earning his degree in construction engineering and technology from Pittsburg State University. Simma and his wife, Lisa, have three children, ages 16, 13 and 3, and he serves on the CAD Advisory Board for the Shawnee Mission school district.
---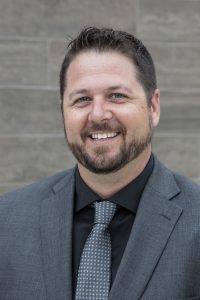 BRIAN SMITH   
In a nation of 320 million consumers, the appetite for reaching them is virtually unlimited, but Brian Smith is doing his best to feed that beast as head of product and sales for Pinsight Media. Set up as a subsidiary of Sprint in 2012, it's relatively new, but in digital marketing years, it's well-established as a mobile media company. It helps brands, advertisers, and developers of mobile applications deliver advertising to consumers and grasp a better understanding of their needs. He joined the company in 2013, and on his watch, it has expanded with offices in New York, San Francisco and Los Angeles. "To date, my proudest professional accomplishment would be the creation of the Pinsight Media product and sales organizations," he says. Before joining Pinsight, he led the parent company's partner services organization, where he led Sprint's deployment of an Android-based device personalization solution. And before that, he managed Sprint's mobile commerce suite and deployment of its first wireless web portal, where he was granted a pair of patents. "My personal passion," he says, "focuses on technology and education," and in furtherance of that, he has served a two-year term on the board of the Lean Lab, as well board roles for Leavenworth's Catholic schools and for their foundation. Perhaps his most significant accomplishment, the 38-year-old says, "is the successful management, together with my wife (Jessica), of three kids (ages 15, 9 and 4), two horses, two cats, one dog, a rabbit named Lilo, and a calf named Annie."
---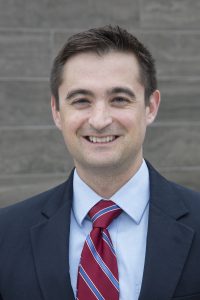 SEAMUS SMITH   
Perhaps the main reason Creative Planning has been one of the nation's fastest-growing wealth management firms over the past decade is because its president, Peter Mallouk, hires really smart people. Mallouk has more degrees than a thermometer, so he knew what smart looked like when he brought Seamus Smith on board in 2010. With a degree in finance, a law degree and a master's in tax law, the 37-year-old Smith is an estate and business planning attorney with Creative Planning Legal and the Will and Trust Center, advising clients on strategies to minimize their exposure to taxes, probate and creditors. "I take a lot of pleasure in being a part of and helping create an outstanding team of professionals," he says. "During my time at the firm, I have also designed and implemented proprietary software and procedures that have increased our efficiency and have allowed us to offer additional services to our clients." A frequent speaker at wealth-management forums, he has also taught business and tax law for the MBA programs at his alma mater, Benedictine College, and the University of Saint Mary. A past board member for the Overland Park South Rotary Club, he sits on the Planned Giving Council for Children's Mercy Hospital and the boards of Kilimanjaro Technology Foundation and the Creative Planning Trust Co. He and his wife, Holly, have a 6-year-old daughter.
---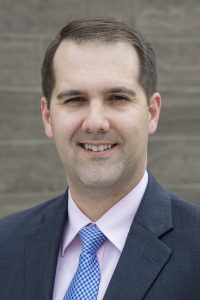 DEREK TEETER   
It says something about the state of higher education regulations today that large law firms are building big practice groups to represent the legal interests of universities. It also says something about Husch Blackwell's vision when it set out to own that space, taking two higher-ed attorneys in 2008 and building that practice into a staff of 15 today. And it says something about Derek Teeter that he was one of those two charged with crafting the largest higher-ed practice in the Midwest, co-leading a group representing more than 100 collegiate institutions nationwide. Teeter, 35, specializes in compliance issues, in particular Title IX and its Hydra-like ability to grow new heads and poke them into university affairs, nose-first. Teeter has been with the firm for a decade, coming on board not long after earning his J.D. at KU's school of law, where he served as article editor for the school's law review. His duties for the firm also encompass life sciences and healthcare, two areas that often overlap considerably with higher ed. "Outside of work, my dedication to family and faith are paramount," he says, "My wife (Holly) and I grew our family by adopting our three sons; we frequently counsel couples considering adoption and support pro-adoption causes." He's also a strong supporter of Catholic education, particularly for students without access to quality schools. "I devote the bulk of my community and charitable work to the highly successful Catholic Education Foundation of Northeast Kansas," he says.
---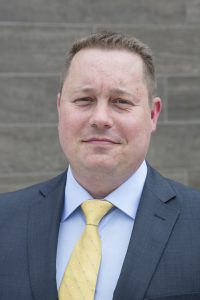 NATHAN TESMER   
JPMorgan Chase is the biggest bank in the U.S., with assets of more than $2 trillion. Remarkably enough, even though it had $620 billion in net loans and leases at the end of 2013, not a single dollar of that was generated out of its Kansas commercial banking office—it didn't have one. So in July 2013, Chase summoned banking veteran Nathan Tesmer to help remedy that situation, and just like that, we had a new highly committed mover and shaker in our midst. "I passionately believe in being part of the community and taking an active role as a connector," says Tesmer, who just turned 39. To that end, he has already left an impressive civic and service mark on the region by claiming a seat on the board of directors for the Kansas City Area Development Council and the World Trade Center–Kansas City, a pair of organizations with key roles in promoting business activity in the area. Tesmer also jumped into the Donor's Circle for the Kansas City Friends of Alvin Ailey. His calendar, however, does not limit his ability to exert his influence: "When I cannot personally engage, I make it a point to connect other local executives who would be interested or have a skill set to support," he says. After moving here from Wisconsin, his Chase team has grown from one to 11, and "we are even expanding the region by adding an office in Omaha," Tesmer says. He and his wife, Noelle, have three children, ages 10, 7 and 1.
---
DIANA TOMAN   
Let's see: She earned a bachelor's degree, with honors, in three years. She earned a law degree and ranked third in her class. Then she earned an MBA from the Bloch School of Management at UMKC. If anyone ever had the educational arsenal needed to succeed in business, it was Diana Toman. But those tools are useless if you don't know how to wield them effectively, and that expertise is what sets this 38-year-old apart. She left the Kansas City area after starting her legal career here at the Levy & Craig firm, then saw what a global economy really looks like—from the global perspective. A few years with industrial manufacturer Gardner Denver led her to General Cable Corp., a Kentucky-based industrial wire and rope maker. There, she used every tool in her kit on her rise through the ranks to become managing director of a $300 million Bangkok-based subsidiary. She seamlessly led the parent company's divestiture initiative in 2015, selling companies in 15 countries with combined revenues of $1 billion. The experience made a lasting impression: "I appreciated the difference between leadership and management, and felt confident that I was able to influence, enable and motivate our employees to achieve outstanding results for our stockholders," she says. When Compass Minerals came calling later that year, Toman returned to her home grounds as senior vice president, general counsel and corporate secretary. She and her husband, Tim, have two children, ages 12 and 9.
---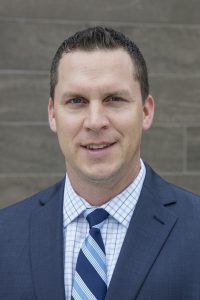 DAN VONDONGE   
He's senior project manager for Straub Construction, and in some ways, Dan VanDonge's career reflects the broader changes in modern construction management.  He came on board there in 2004 as the industry was embracing new digital tools, and after rising from field superintendent into project management, the company turned to him to improve operational processes involving paperwork and communications flow between construction teams. So he was well-positioned to see how new tools could connect owners, architects, Straub's workers, suppliers and subcontractors. In 2013, he headed up the search for a cloud-based project management system to increase efficiencies, transparency and collaboration on all company projects. "I was responsible for implementing and, most importantly, training our employees how to hit the ground running," he says, and the result has been better on-time project delivery, budget performance and improved communication for all involved. VanDonge, 39, also has a leadership role with the Straub Volunteer Committee, which lends its support to the Ronald McDonald House  Family Room at Children's Mercy Hospital, Bishop Sullivan Center-St. James Place, Shawnee Community Services, and Easter Seals Midwest's Early Education Center. He and wife Angie are raising three children, ages 11, 9 and 8, and he also volunteers with his church and as a youth sports coach—baseball, basketball, flag football, soccer and softball.
---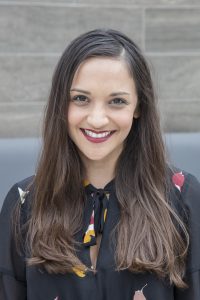 SHALI WADE  
"Solution-oriented." "Work ethic like no other." "Unmatched energy." The leadership team at VML cites all of those qualities, and more, in 37-year-old Shali Wade, who last year added a new set of duties to her title of group director for client engagement: She's the first person in the company's history to be named chief of staff. That entails supporting global CEO Jon Cook and working across the executive leadership and senior leadership teams to ensure that the company's work, clients and capabilities are fully integrated. Her client engagement team focuses on integrated marketing solutions, brand development and campaign integration for clients, and the company says that work "has played an integral part in the VML evolution to become a lead agency partner for clients around the world." For her part, Wade says, "I realize how lucky I am to have been raised within a creatively driven family, to live surrounded by kindred spirits in Kansas City, and to work for such a supportive, innovative and bold company in VML." And she pays that forward by promoting career development and growth of staffers, serving as mentor, adviser and advocate for her team. She donates time on behalf of the company's foundation, and with Kids and Elders Through Arts, TEDX-KC, the KC Pet Project, and Habitat for Humanity. She and husband Lyndon own The Guild, an event space, and at home, are parents to a son who's 17 months old.
---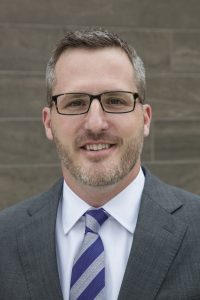 KENT WITTROCK   
Back at the University of Iowa, he graduated summa cum laude in business administration, then earned a law degree at UMKC, finishing first in his class. So, yes, expectations were high for Kent Wittrock when he signed on with Bryan Cave in 2005, and he has indeed delivered: He made partner at the international law firm by age 34, and already has closed well over $1 billion worth of middle-market merger and acquisition transactions, specializing in agribusiness and health care. Admirable stuff in our view, but at home—where he and wife Traci have children ages 11, 9 and 6—he plays to a tougher audience. "When I talk with my kids about what I do at work (which isn't that often), I tell them I talk on the phone and write e-mails. They aren't very impressed," Wittrock, 37, says, wryly. "They don't care when I close an acquisition for a private equity fund or help a long-time client sell the business they founded." Truth be told, he says, their minds should be focused elsewhere. "My hope is that they look back on their childhood and remember me being there—coaching them in sports, rarely missing a school or sports event, taking them to the beach, having fun as a family—and knowing they should do the same for their families." A member of the UMKC law school alumni association board, his service record includes past board duties with Sleepyhead Beds and Ozanam.
---
---