Ingrams.com is the online presence for Ingram's Media and Ingram's Magazine, the leading business publication in Missouri and Kansas for more than 40 years. No other publication, broadcast outlet or Internet medium works harder to cover business, industry and economic development trends throughout the bi-state region. Ingrams.com is the regional business community's gateway to news, features and business statistics relevant to every one of the seven diverse regions in each state, coupled with individual Destination Missouri and Destination Kansas Web sites for every county and hundreds of cities in the two-state region. 
Ingram's
2049 Wyandotte St.
Kansas City, Mo. 64108
(816) 842-9994
For advertising opportunities, email advertising@ingrams.com. Send news tips to: editorial@ingrams.com.
Staff Profiles: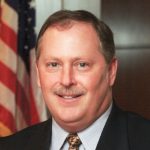 Joe Sweeney: A native of Kansas City, Joe Sweeney is a graduate of Rockhurst High School and the University of Missouri. For the past 20 years of his 30-year journalism career, Sweeney has served as Editor-in-Chief and Publisher of Ingram's magazine, where he has spearheaded initiatives to tighten the readership profile and create one of the highest reader demographics in the United States; launched the Industry Outlook Assembly series, bringing together top executives from dozens of business sectors for industry-specific assemblies; has developed numerous competitions and recognition programs, including 40 Under Forty and Best of Business Kansas City; and has supported various philanthropic causes, including the CEOpen Executive Golf Tournament, which raised more than $550,000 for 32 regional non-profits.
Michelle Sweeney: Michelle Sweeney is an award-winning advertising executive who works with client companies to put their marketing message in front of Ingram's influential and affluent readers. Michelle also serves on the senior editorial team of Ingram's and related publications and Web sites. A native of Omaha and a graduate of Benedictine College in Atchison, Kan., she previously worked as an underwriter in the insurance sector before embarking on a new career direction in magazine ownership and publication. She took that route after she and her husband, Joe Sweeney, became publishers of St. Louis Homes & Gardens and Saint Louis Bride magazines in 1992.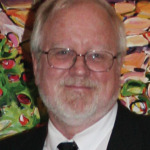 Dennis Boone: His introduction to news reporting came on the staff of the student newspaper at St. Joseph High School in Shawnee (it's now St. Thomas Aquinas, in Overland Park). Since then, Dennis Boone has worked at small dailies and big-city newspapers in Olathe, Salina, Wichita and Kansas City, covering business, public policy issues at the state, local and federal government levels, public safety, education and community affairs. He earned degrees in journalism and mass communications from both Kansas State and Penn State universities, and joined Ingram's in May 2009 as managing editor. He is responsible for implementing the editorial committee's monthly content plan and shaping as well as reporting the online news report.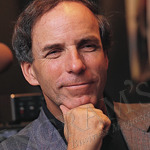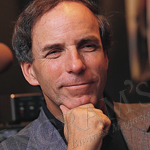 Jack Cashill: Jack Cashill has been affiliated with Ingram's almost from the magazine's inception. He currently serves as Senior Editor, providing monthly insights into the nexus of public policy and business with his Between the Lines commentary, and sits in the moderator's chair for nearly all of the Industry Outlook Assembly gatherings. A prolific author of both books and commentaries for national publications, Cashill holds a doctorate in American Studies from Purdue University. He also has taught media and literature at his alma mater, hosted local radio talk shows and is an independent video producer.
Robert Tonchuk:  Robert joined the Ingram's team in January of 2018 as the VP of Operations and Audience Development.  Robert has extensive experience in the publishing world and is a seasoned professional in database management, circulation fulfillment, content distribution, conversions and client services.  Hailing from New York City, Robert has called Kansas City home for the past few years and greatly appreciates the change of pace and the feeling of home.  Robert has a degree in business management with a minor in journalism and media from Mercy College in Dobbs Ferry, N.Y.   If you have questions about your subscription or subscription packages for your business, please contact Robert at Operations@Ingrams.com.
Jenn Bates:  Jenn also joined Ingram's in January of 2018 to take over as the Online Editor and Digital Manager for Ingram's.com.  She also spearheads the Ingram's Awards, assists in writing the bios, and puts together the video and photo content for Ingram's social media channels.  Jenn comes to Ingram's after spending more than a decade in the television business as a sports anchor and news anchor.  She earned her degree in Telecommunications-News, with a concentration in history, from the University of Florida.  If you have any website questions or if you want to nominate someone for an award email Jenn at Digital@Ingrams.com. 
Colin Lobdell: Colin Lobdell is a data researcher for the Ingram's Lists OnLine initiative, from which the lists of leading companies in key industry sectors are drawn for print publication in the monthly magazine, and at a deeper level, available to subscribers and the general public for purchase online. He's a native of Overland Park., Kan., where he attended Blue Valley North High School, and a graduate of Kansas State University, with degrees in finance and marketing.  Colin can be reached at Online@Ingrams.com.