From indictments, to hemp to a generous thank you from one of our loyal readers, there's a lot to take in from this week.  We break down what to take with you, what to prepare for next week and where you might take a breather in KC this weekend!
GOVERNOR GREITENS
41 Action News:  Republicans join the chorus asking Greitens to step down
KMOV:  Greitens lawyer files for dismissal 
INTERNATIONAL
Reuters:  US imposes more sanctions on North Korea
NATIONAL
Bloomberg:  Trump eyes two big industries for strict tariffs
CBS News:  Gates pleads guilty while Mueller files new charge
LOOKING AHEAD
Monday February 26th is the ex-dividend date for many companies
NASDAQ:  Great Plains Energy ex-dividend info
LOOKING WAY AHEAD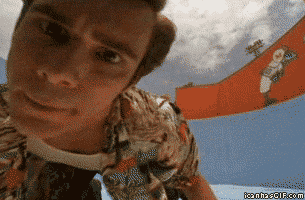 Thursday, March 1st, AMC will announce 4th quarter and year-end 2017 results
Fortune:  Read about the company that's taking aim at AMC
RELAX AND GIVE BACK
Saturday, Feb 24th:
Friday-Sunday:  Any and every Kansas City brewery event
---
WHY JOE BISOGNO SAYS HEMP MAKES GOOD SENSE
If you're immediately thinking marijuana, Joe Bisogno wants you to think again.  And the CEO of Mr. Goodcents thinks Kansas is sitting on a gold mine.  By the way, earlier this week the Missouri House advanced a bill that would legalize industrial hemp.  
---
Don't miss out on these interviews and articles!  Follow us on Twitter (@IngramsMagazine) and subscribe to us on YouTube (Ingram's Magazine)!
---
FOODIE FRIDAY
We recently toured the new (and truly incredible) HQ of the Dairy Farmers of America and to say we were impressed would be a grave understatement.  If the wall that looks, and feels, like cow hair doesn't pique your interest perhaps the self-serve milk station in the cafeteria would be more up your alley.  They serve chocolate, whole and 2% by the way.  What caught our eye as publishers was this amazing lifestyle magazine filled with recipes from the DFA farmers themselves!   Check them out if you haven't already.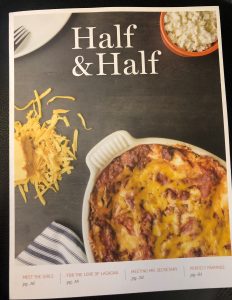 ---
HEY, SPEAKING OF WORKPLACES…
Do you LOVE yours?  Is there something that makes your workplace better than anyone else's?  If so, let us know!  Email our online content editor Jennifer Bates (Digital@ingrams.com) and tell her which businesses we need to feature in our upcoming issues!
---
GIVING THANKS
Too often people are quick to complain or post the negatives.  Here at Ingram's we believe in supporting the Kansas City area business community by working together and creating a family.  Right now we are sifting through our 40 Under Forty applications and updating our alumni database and this email caught our eye.  
Dear Ingram`s:
I can`t really say that this is a BIO Update. It`s more of a Thank You! I read in the letter you recently sent me that April 2018 is the 20th Anniversary of 40/40.  Wow! Seems like yesterday. I had the privilege of being selected in your Class of 2001, age 38. I had begun my entrepreneurial journey 5 years previously.
Throughout my 17 years since the 40/40 event I have continued to be grateful for the honor, the friends that I made at that time and the friends that I have made because of the event. Over that entire time the Sweeney family and Ingram`s staff have never ceased to remain in contact with me and other 40/40 alumni. I continue to be invited to events and have had some fun times since my initial receipt of recognition. I am truly grateful.
If you are a 40 Under Forty alumni we want to make sure we have your information to keep in touch!  Let us know by filling out this short survey or email our team, editorial@ingrams.com.
---
Questions, concerns, feedback:
Digital@ingrams.com
Operations@ingrams.com