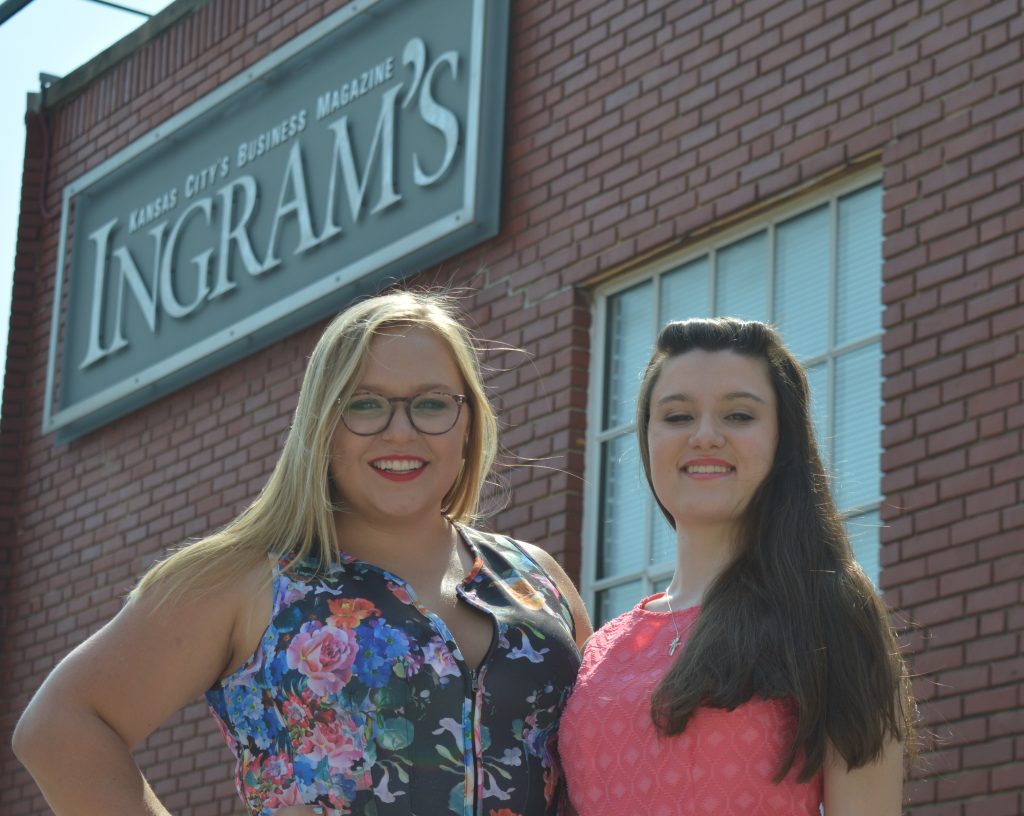 As a soon-to-be senior at the University of Notre Dame, my future is looming. What do I want to do after my football-filled Saturdays with the Fighting Irish? Where do I want to go? Do I want to come home or move to another part of the country?
Having grown up in the Kansas City area, this city will always hold a special place in my heart. There's nothing like a Royals win at Kauffman Stadium, or seeing Downtown lit up from the lookout at Liberty Memorial. Kansas City is my own little hidden gem, and in my mind, a great place to end up after I receive my degree.
And it's home to the headquarters of many successful companies like Sprint, Burns & McDonnell, and VML. These companies also have opportunities in major cities like Chicago and New York—cities that are, most typically, where recent grads want to go. Younger generations entering the work force want to make a name for themselves in the business worlds of major markets and population centers.
Kansas City, in comparison, offers so much more. Here, you get to know your neighbors and raise a family, and still become influential in the business world. You don't have to move other cities or states when you decide it's time to settle down.
A lot of young people don't tend to lend much thought to such matters; career decisions are more likely based on the status of the company hiring or whether we can earn enough to support the lifestyles we want without having to take second jobs. But it's worth examining what makes Kansas City the place to start your career. A few of them:
Nightlife
As a newly of-age resident, I have just begun exploring the nightlife around town, and I have yet to be disappointed. Whether it's a night out with the girls, or meeting up for a couple drinks after work, the Country Club Plaza has plenty of venues with diverse experiences. If you're wanting to bar hop and have a late night out, Westport has just what you need—especially with the food trucks that are open for late-night cravings. If you want live entertainment, I'm convinced Power & Light is the best in the Midwest. Most of the bars around P&L have live bands at least once a week, and in addition, every Thursday night during the summer they host Hot Country Nights, with a different performer every week. Anyone can come and watch performers from the likes of Eli Young Band, Chase Rice, and Billy Currington, to name but a few, and most of the time entry is free (for bigger headliners, it's a $10 ticket). Whatever type of nightlife you're looking for, Kansas City has it.
Lots to Do
In my 21 years, I have rarely been met with the problem of having nothing to do. When I was younger, there were concerts in multiple venues (the Midland being one of my favorites), festivals nearly every season (Plaza Art Fair and the American Royal) and a great sports atmosphere.
There is also a grand variety of museums, parks, and shows that are almost always available. Art has a big presence in Kansas City, with the Nelson-Atkins Museum of Art receiving national recognition and hosting travel exhibits year-round. It is also the home of the iconic oversized shuttlecocks, placed eye-catchingly for all passersby on the front and back lawns.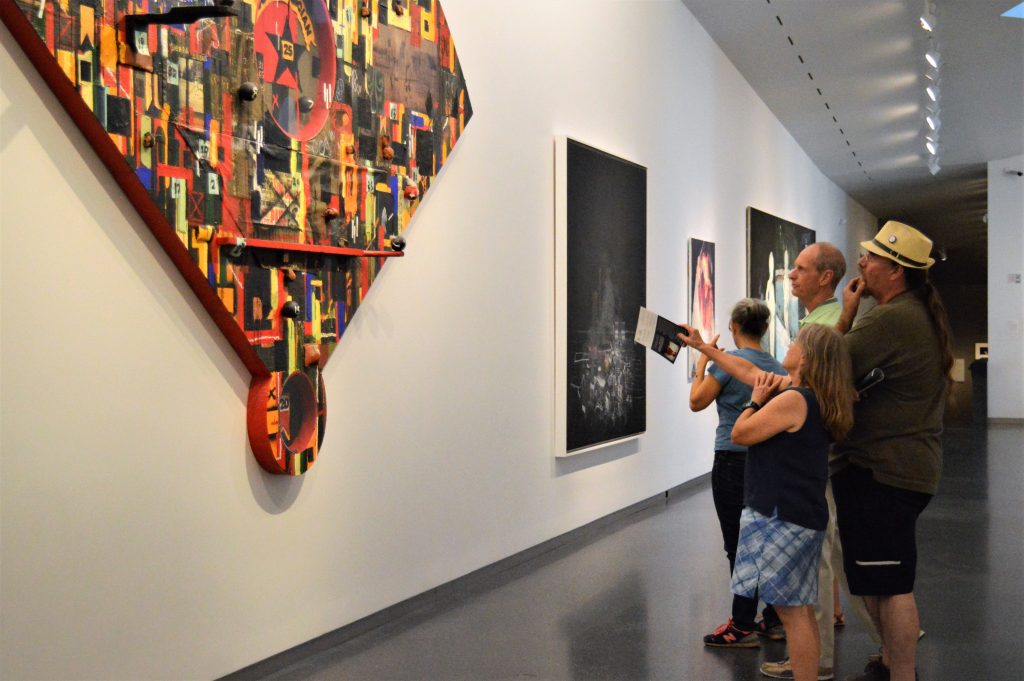 The Kemper Museum of Contem-porary Art holds some beautiful pieces as well, and if you're more into historical or scientific exhibits, Union Station also hosts traveling exhibits, like "Pompeii" and "Mummies." The Kauffman Center for the Performing Arts is one of Kansas City's most prized and shining jewels. It hosts shows that range from the local Kansas City Ballet's performance of the Nutcracker to musicals like "The Color Purple." Starlight Theatre hosts local and Broadway musicals, concerts, comedy tours, and other great events. And, of course, the Sprint Center is the main venue for national and international tours.
Sports
If you have ever been around a true Royals fan, you know how dedicated we are. Rain or shine, win or lose, we have always loved our boys in blue. The World Series win a couple of seasons ago was just a bonus for us. Same goes for the Chiefs. In Kansas City, it's not always about winning, it's about the experience and the community surrounding you. It's about the Kansas City team—not just the players. It's about the fans who were Raised Royal, and who made Arrowhead the "Loudest Stadium in the World." Sporting KC, our MLS team, has a dedicated fan base as well, and a unique fan-experience at Children's Mercy Park. The stadium isn't nearly the size of venues for the Royals or the Chiefs, but it is a relatively new stadium that supports a great team. Whether you choose to tailgate or not, you're bound to have a good time. Kansas City sports are about the city, not about the score, and that's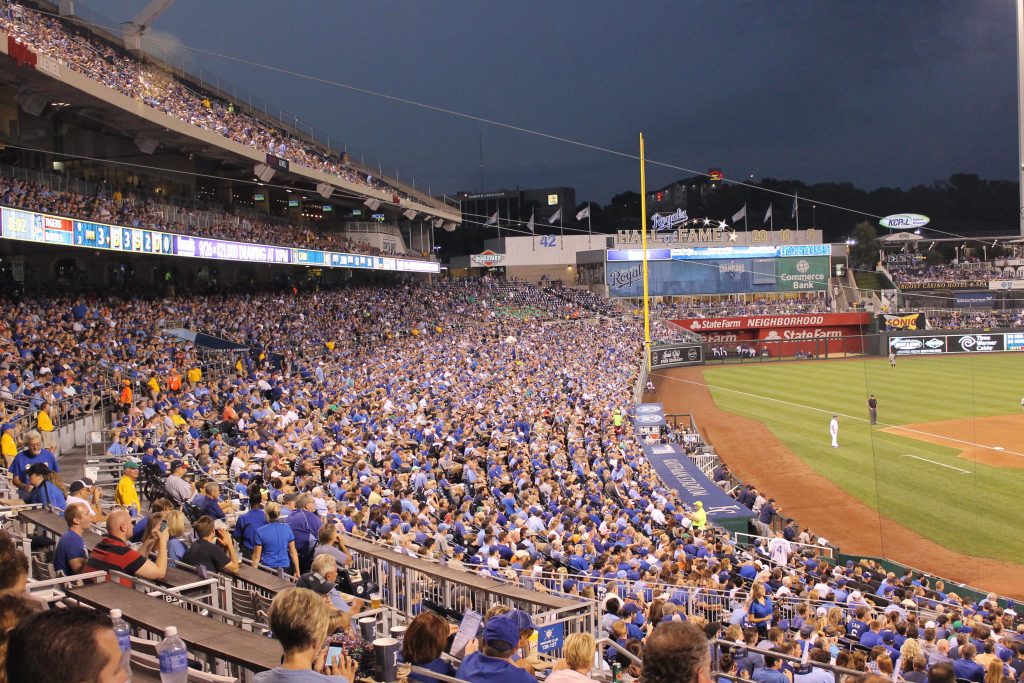 what makes every game so fun.   
With assets like those in place, what's not to like for Millennials? And yet, like other cities, we grapple with how to attract and retain more of them. So what will bring recent grads—and more talent—here?   
For certain, new grads are looking for a competitive salary and a great workplace environment. As Millennials, we want to make a difference, and we want our work to mean something. We don't want to be sitting at a desk all day entering numbers into a pre-structured spreadsheet. We want to be challenged.
And we want that in a workplace environment that is welcoming. This may be different for the lucrative finance majors that want to end up on Wall Street, but let them go to New York. The rest of us are looking for community. If I'm going to have to spend 40+ hours a week at my place of employment, I want to like the atmosphere. Abercrombie & Fitch has created a great community in Columbus, Ohio, that draws incredibly high numbers of new grads. They have service days that bring the employees together, and events that bond the departments. Their atmosphere is less about, "get this and that done at this and that time," and more about, "get the work done, but have fun doing it." They have rebranded and have involved virtually all departments in that rebranding. It is a community built on respect and hands-on involvement. It is company characteristic and ideals like this, that draw people in by the masses.
And that isn't New York or Los Angeles—it's Columbus, Ohio. Yet it is precisely what many young Millennials are looking for. Create more of that in Kansas City, and you'll bring in more talent than you'll know what to do with. 
Another reason grads don't come here, if my experience is an indication, is because we aren't recruited to. Notre Dame hosts two career expos, one in the fall and one in the winter/spring. Last year, neither of these events featured any businesses from KC.
I can find tons of job opportunities in Chicago, New York, California, and even a few in Ohio or Texas, but for me to come back to Kansas City, I have to look outside of my university recruiting. Lots of students at Notre Dame are from the Midwest and many want to stay in the Midwest, most of the regional opportunities we see are from companies in Chicago or Minneapolis. We have a strong alumni network in Kansas City, and if some of those grads came to represent their companies, more talent would be inclined to come here. 
Being from Kansas City, I know how great it is—but others don't. Many of my collegiate friends thought I lived on a farm when I met them, or thought I didn't know what a big city really looked like. If I had a dollar for every time I was called Dorothy or asked about my dog Toto, I wouldn't have to work a day in my life. KC needs to be publicized. Get the word out, and the City of Fountains will draw a great crowd of fresh talent.
What Won't Bring New Grads Here
Let's take a second and talk about the streetcar. Is it cool and new? Yes. However, is it efficient? No. Overall, is it really necessary? Absolutely not—not if getting me to want to live here is the goal. It was a great idea, and may have met public transportation needs on some level, but it's not necessary in the way that the subways in New York, or the "L" in Chicago are.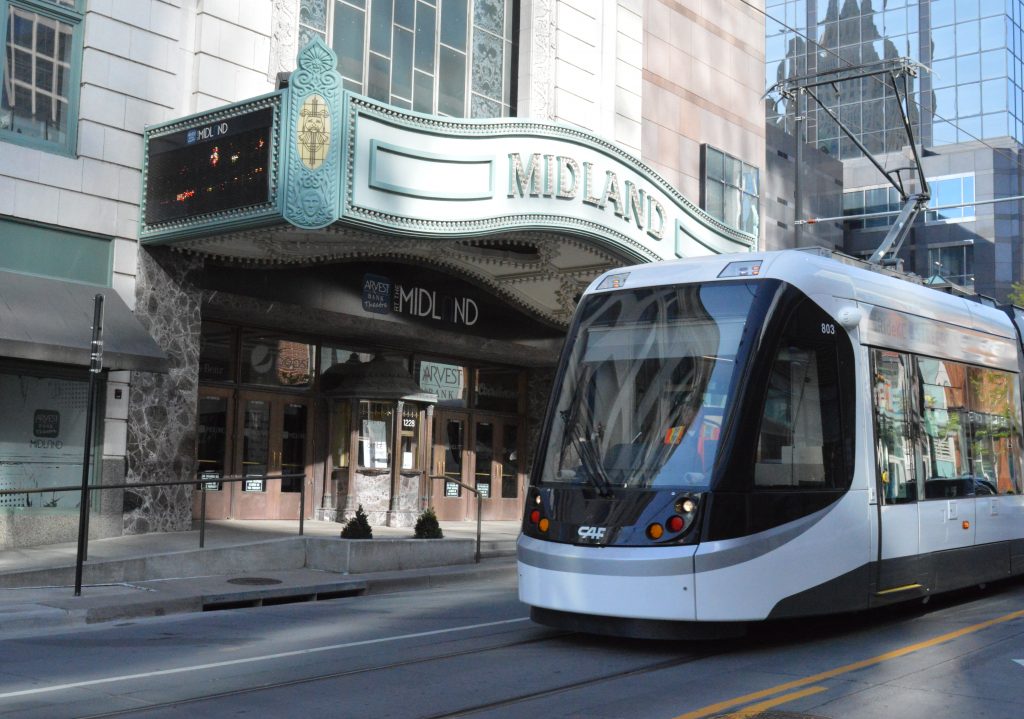 Kansas City has more highway lane miles than any major city in the U.S. The reality is, you need a car if you're going to live here. And it's not inconvenient to do so. Traffic isn't a problem here. Yes, the interstates do get congested in and out of Downtown during rush hour, but the traffic issues aren't likely to keep people from choosing public transit over vehicle ownership. I understand the environmental benefits of using public transportation, but that's not what is going to bring more people to Kansas City. 
Another idea developers seem to think will bring Millennials here is more apartments. There is this notion of the "mortgage-free" or "renter-by-choice" graduate. In my opinion, that's not a factor unique to our generation—how many people from other generations finished their education and moved directly into home ownership? I don't know anyone, young or old, that has come out of college wanting to add to the debt they've accrued with student loans.
So, yes, while we will look for apartments at first, eventually we will want to move into single-family homes to start and raise a family. But even now, single-family homes are becoming scarce and the prices are skyrocketing. More developments of these types of houses, with an eye toward the long term, will make Kansas City more appealing and keep people in the area longer, rather than trapping them in a one or two-bedroom apartment.
Kansas City is a home-run town. It is small enough to be manageable, but big enough to provide ample entertainment and activities. There is something for everyone, with the opportunity to create any kind of lifestyle you want.
The business world here is thriving, but it needs new talent and innovation in order to keep it that way. If we can create workplace environments that are attractive and enticing, we can bring Millennials from all over the country. All we need is to show people what we have here.
By recruiting at colleges across the country, showing people the diversity of our city, and getting the word out about opportunities here, we can attract some of the best talent. I'll do my part in the small town of South Bend, Indiana, but I need your help Kansas City! Let's make Kansas City the post-grad destination we all know it can be!