We're In an Economic Crisis. But Companies Are Hiring
---
---
Several major companies are hiring right now despite COVID-19's significant downward-pull on the economy and the historic stock market crash. All of them have a significant presence in the Kansas City Metro area and could potentially ease the pain for some workers who were laid off during the closure of every day bar and restaurant operations.
Though these hiring numbers are national they are sure to have an impact on what is taking place here in regard to overall employment.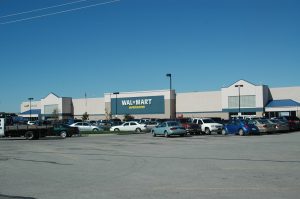 Walmart announced it is hiring 150,000 people nationwide in its stores and distribution centers, as well as reportedly paying a $300 bonus to full-time workers and $150 to hourly employees.
Amazon, arguably Walmart's largest competitor, is also hiring, announcing that it will hire another 100,000 new positions and give raises to current employees. Also in the e-commerce space, but news that is likely welcome to retailers and restaurants that want their goods sold during a downturn, delivery platform Instacart is looking to hire 300,000 people.
CVS has said that it is hiring about 50,000, in its stores, as delivery drivers and its distribution centers as well.