Yes, it's flat and full of farms. But if that's all you know about Kansas— as a place to live and work, or own and operate a business—it's time you got the whole picture of the Sunflower State.
To be sure, it has a rich agricultural heritage, and its modern farm output is a key driver of the state's economy. Kansas today, however, is much, much more: It's a hotbed of entrepreneurial thought and practice, a manufacturing powerhouse, and the general-aviation capital of the world.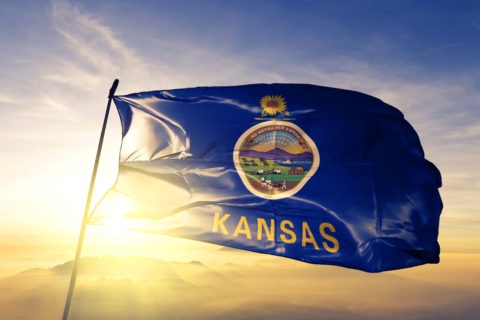 It's a place teeming with vital highway and rail networks, top-notch educational and research institutions, first-class health care, almost unheard-of affordability, and centrality for shipping and distribution that simply can't be matched by any other state. The state mixes an outstanding quality of life with a low cost of living to produce an unparalleled business and residential setting. 
One of the most affordable states in the nation, Kansas boasts median home prices that allow out-of-state buyers to purchase twice the home—or more—than they could have for the same price on the east or west coasts. Economic opportunity, however, may be the biggest strength. Kansas retains its commanding position in agriculture, a strength it has held since its settlement in the mid-19th century. And it has long been a leader in aviation and vehicle manufacturing.
Today, the business makeup of the state includes high-tech enterprises focused on human, animal, and plant sciences.
And the Kansas reputation for entrepreneurial zeal is well-founded. Another aspect of the state's economy often overlooked by those unfamiliar with Kansas is transportation and distribution, not only on regional and national scales but even in world trade. 
Although Kansas' position in the center of the nation makes for obvious advantages in the truck, rail, and even telecommunications, the state is also reaching out to world markets. In the Kansas City region, intermodal facilities are tying the area directly to deep-sea ports in Mexico and on both the Pacific and Gulf coasts, offering an economical way to avoid jammed ports in southern California and better reach to the nation's heartland. 
In short, Kansas is well-appointed with an infrastructure to support business success. We invite you to read on to learn more about why this dynamic setting is the ideal place to live, work and do business.