Over the course of nearly 25 years—a time marked by rapid expansion in the number of women attaining leadership roles in corporate America—the question has been posed to Ingram's: Isn't the concept of a feature recognizing women in key business roles, at this point, past its expiration date?
No. No, it isn't. Not if you can read numbers and see the meanings behind them. Take this set, from the U.S. Chamber of Commerce earlier this year in a report on labor participation: "Both men and women suffered a 3 percent drop in labor force participation at the height of the pandemic," the report said. "But more than two years later, men have returned to work at a higher rate than women. Today, women's labor force participation is still a full percentage point lower than it was pre-pandemic, meaning an estimated 1 million women are missing from the labor force."
True, many of those women displaced from their offices by the pandemic were able to keep things going without missing a beat as companies moved to remote working models. Many others were in lower-wage jobs in the hospitality and travel sectors. Not all of them, though. A good many were women well on their way to leadership roles who, in many cases, left their jobs behind to care for children locked out of schools. 
As any working mother can tell you, balancing work and family is like hopping off and back onto a treadmill. The time you spend away from work can't be made back up; opportunities for advancement that arose during your absence might not return for years, if at all. 
Historically, the U.S. Chamber report noted, men are generally unemployed at higher rates than women. But in April 2020 as the pandemic took hold, women's unemployment surpassed men's by 4.1 percent, and is only now, 2 years later, approaching pre-pandemic levels. Women's labor-force participation is continuing to decline, while women's unemployment rate has remained steady since December 2021.
That can only reduce the talent pipeline to leadership roles, perhaps for years to come. So, yes, it's important to recognize these high-achieving women. We hope their stories will provide inspiration to get back on the treadmill. For to follow their example is to know that success is still out there, and still within reach. Go get it.
Teresa Ascencio, Chief People Officer, Dickinson Financial Corp/Academy Bank
Kelly Collins, Regional Director, Retail Banking, Commerce Bank
Kim Dixon, Assistant Chief Nursing Officer for Ambulatory, The University of Kansas Health System
Leah FitzGerald, KC Managing Partner, CBRE
Bobbi Howe, Chief Operating Officer, RE/MAX Regional Services
Joy Johnson, COO-HR, Black & Veatch
Shannon Johnson, EVP/Chief Administrative Officer, UMB Bank
Andrea Kimball, VP & General Counsel/Chief Legal Officer, Sporting KC/Patterson Family Foundation
Lindsey Lindemoen, Vice President, The Andersons
Tonya Mater, SVP/Chief Accounting Officer, EPR Properties
Cindy McClain, President, McClain Restaurant Group | CRM Stores
Nancy McCullough, Founder and CEO, e2E
Mariah Meyer, President & CEO, BRR Architecture
Stephanie Schneider, Partner, Five Elms Capital
Ginger Williams, VP-Customer Service, Optum
Krissy Young, Chief People Officer, C2FO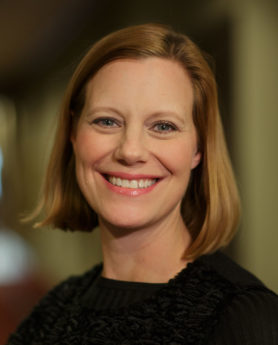 Teresa Ascencio, Chief People Officer, Dickinson Financial Corp/Academy Bank
Teresa Ascencio grew up in an Independence family with no shortage of teachers, including a set of grandparents, her mother, four aunts, two uncles, and her stepfather. Add in her father's long ties to military service and her parent's commitment to their church, and you get an environment, she says, "where education and service were instilled at an early age." Today she's the chief people officer at Academy Bank, where all of those influences still come into play. In helping manage roughly 800 employees, she says, "learning and development are the areas I love the most. I've had the opportunity to create and facilitate leadership development and summer intern programs. Both programs focus on leadership access, service to one another through the development of talent and skills, and bilateral education." Ascencio took a somewhat unexpected path to HR work—after college, she earned a law degree, then spent 11 years as a litigator at various firms before ending up at what is now Dentons and transitioning into the firm's practice-management side. "While I loved the advocacy, writing, and strategy involved in litigation, civility in the legal profession was waning, the schedule was unpredictable, and I felt like arguing for a living was not where I could best contribute," she says. Administrative duties also fit with her needs as a mother; when her son was eight months old, she became the firm's regional director of operations. Before long, "my 'currency' or motivations had changed from status and money to an opportunity to make an impact and lifestyle," Ascencio recalls. She began a search for a new opportunity that led her to Academy Bank's parent, Dickinson Financial Corp.  As the leader of the company's Diversity, Equity, Inclusion & Belonging program, she says, "I am sometimes fearful that I will get it wrong—that I won't use the right language, won't know the social or historical under-pinnings, or won't pursue the right strategies. So far, I've found a safe space to work through these fears by recentering to my family's values of dignity, respect, and acceptance of others' perspectives." Her perspective across two sectors has shown her that "opportunities exist for women in both law and banking: Both take hard work, but they are largely service-oriented and thus great professions for women who are good at forming strong relationships and connecting with people," she says. "Banking has the benefit of being an inclusive profession.  Unlike law, which requires a degree and license, banking is available to any woman who wants to learn the trade and be of service to the community. Traditionally, bank teller positions were largely held by women, and that front-line, service-oriented role is a great place to start a banking career that can lead to executive leadership."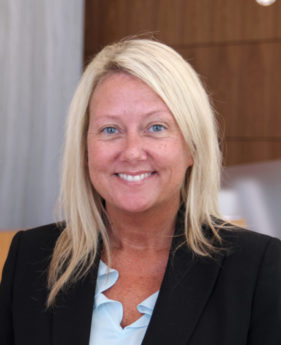 Kelly Collins, Regional Director, Retail Banking, Commerce Bank
Kelly Collins' story demonstrates the power of long-ago connections to influence lives today. About a century ago, her great-grandfather took a job as a mail-room clerk with Commerce Bank, and he retired 50 years later—as a senior vice president. "He was passionate about the company, the people, the customers and the values of the organization—and I knew I would be, too. He would be thrilled to see the way I've carved out my own path with Commerce over the past two decades." That she's done on her rise to regional director of retail banking for a the state's second-largest bank, with more than $33 billion in assets. She now oversees more than 300 employees at 54 branches, cascading over four states, and manages a deposit and loan portfolio worth over $4.5 billion. She played a key role in helping Commerce Bank establish its footprint in Oklahoma after an acquisition 15 years ago, and more recently received Commerce's "Collaboration Cup" award for her team's work implementing the federal Payroll Protection Program at the height of the pandemic in 2020. That involved working around the clock to develop training and user guides, then working with vendors and customers to complete and process applications. Inspired by stories she remembered hearing from her great-grandfather, this Lee's Summit native formed her own life and leadership values based on his: accountability, integrity, adaptability, generosity, mentorship and enthusiasm. "These values are ones I've seen reflected in my own mentors and colleagues, which is incredibly important to me," Collins says. She got into banking, she says, because "I was eager to find a career that allowed me to be independent, make money and create my own path right after I graduated.  I started at a smaller bank and worked there for three years and discovered I was really good at it.  Once I had some experience under my belt, I felt ready to explore options at a larger bank." The familial history with Commerce made it a natural fit. "When I started with Commerce," she says, "I knew quickly that I could see myself thriving with this organization." Unlike bank settings in the 1920s, the doors to leadership roles have been opened to women, and Collins has stepped through. "Commerce has been very focused on helping women grow in their careers throughout all roles within the bank," she says. "I've had numerous opportunities for professional development and growth, and I've felt supported all along the way. As I grew into a leadership role, I had some very strong mentors—women and men—who advocated for me, believed in me and acknowledged my hard work and initiative." Now, she's paying it forward: "I have an obligation and passion to help other women and minority individuals succeed by mentoring and advocating for them."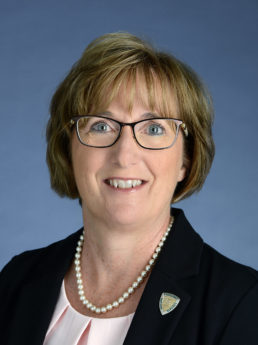 Kim Dixon, Assistant Chief Nursing Officer for Ambulatory, The University of Kansas Health System
Kim Dixon's pull to health care—nursing, specifically—has origins often found within that profession. It usually starts in one's youth, with having witnessed the care delivered for a relative; in Dixon's case, it was a chronically ill grandmother. It's often accompanied by a childhood environment where community service is prized, as it was within her small-town Missouri family of five. And it's routinely yoked to lessons about leadership. "My parents definitely helped me with those broad values that guide me in my life and work today," says the assistant chief nursing officer for The University of Kansas Health System. "From as early as I can remember, my dad served our community in so many ways, and much of the time, my mom was right there with him volunteering time as well. They were always focused on making the community a better place for families to raise children. He was such a servant leader to his community, and seeing that through my years growing up has definitely helped form me into the leader I am today." After earning her nursing degree at what is now Truman State, she took her first nursing job on a medical telemetry floor, usually at the bedside of cardiac patients. Her area of specialization shifted when she came to TUKH, where she learned the challenges of patients with spinal issues as she mastered the skill of setting up ambulatory clinics in hospital outpatient settings. Leadership roles, she says, have allowed her to extend her reach across patient groups, teaching other nurses "to provide that full scope of care that nurses can offer. You get pulled in for problem-solving sometimes, and while there's no direct care, or very little, my ability to impact patients comes through my contact with nurses." She's had years to observe the rise of women into leadership ranks within health-care settings and notes that while men tend to track into CEO/COO-type roles, women are more likely to fill chief nursing or HR roles. And she thinks there's a reason for that. Within health care broadly, "HR tends to attract people who are service-oriented; the same with CNO. Those roles really are about the people and the patients we care for. In some places, those who get into COO and CEO tend to be more about the financial side, which often has more appeal to men. One thing I love about KU, regardless of position, everyone here is so people- and patient-focused. That's what drew me here 14 years ago." CEO Bob Page and President Tammy Peterman, she says, "are all about the quality of service. If you focus there first, financial success will follow."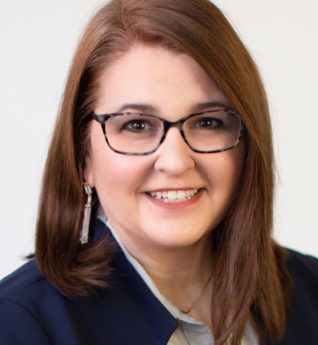 Leah FitzGerald, KC Managing Partner, CBRE
Growing up in a household with a family business teaches you some things about hard work, discipline, and focus. Growing up in a household with two family businesses teaches a few other things, not all of which might be considered positives. "Both my parents owned their own businesses and, because of that, never really unplugged or stepped away," FitzGerald recalls. "The downside is that it can disrupt your work-life balance—something I'm consciously trying to improve." And yet here she is, having worked her way to the role of office managing partner for the global commercial-realty firm CBRE. That, in part, can be traced back to those same family dynamics in her youth. "My family also had a lot of unique traditions, which I'm proud of and have passed on to my own children," FitzGerald says. Simple family activities like decorating gingerbread houses or making candy canes by hand are traditions that, she says, "have instilled in me the satisfaction that comes from excellence, attention to detail, and creativity. I believe that life and work should be fun, and traditions and creative ideas should be celebrated and treasured." Two random events helped shape her career even before she understood what being an architect entailed. One was her father's introducing her to the concept of investing in equities. The other was choosing Disney as a stock-picker. "That led to my pursuit of architecture and my first job out of college in Florida, working as an Imagineer for the Disney Development Co.," she says. "During my time at Disney, I had the opportunity to move to Italy for a project. Living in Europe gave me an appreciation for different cultures, new ideas, and perspectives"—an appreciation that continues to influence her leadership. FitzGerald also has the distinction of being a licensed general contractor, which has given her insights into real-estate development and the corporate side of the business—"good design is not just about creative solutions but also necessitates an understanding of practical constructability and a keen awareness for the use of appropriate materials," she says. "My time spent working as a general contractor taught me how to apply realistic solutions to highly creative ideas." The same held true before CBRE, at VanTrust Real Estate. There, she came to understand "the financial realities of ROI and the importance of supply and demand." To be an effective leader, she says, "I think clear communication is essential. … I firmly believe that the root of most disagreements or failures stems from ineffective communication. When you have a misalignment of the goals or a lack of clear understanding of the purpose, it leads to inaccurate results."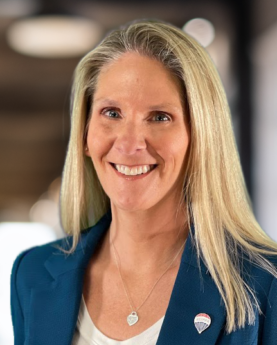 Bobbi Howe, Chief Operating Officer, RE/MAX Regional Services
Be honest here: How many people do you know who were writing up contracts for home sales when they were just 10 years old? If the answer is zero, you may now expand your universe by one. Meet Bobbi Howe, the recently appointed COO for RE/MAX Regional Services, whose history with residential real estate predated middle school in St. Joseph. "I grew up as an only child with a single-parent mom who was a Realtor and producer in the community for over 20 years," Howe says. "That strong role model for me was what a female leader could and should be. There was no glass ceiling for her; she could work alongside the top people in the industry." Howe still jokes that she got into real estate at the age of eight because "I went along on every showing outside school hours." At one closing, where she pointed out that her mother had misspelled "refrigerator" on a document, the response was, "If you're so smart, you write it up." So she did. "That's how I made my allowance, doing paperwork," Howe says. She earned her own sales license at the age of 18, and "I tried to escape two or three times, but I was always pulled back. It was literally in my blood, and that's the great thing about this industry—you can make of it what you need it to be. Work as much or as little as you want; your paycheck will reflect the efforts you put into it." Nearing attainment of a degree in education, she switched to a business major at Missouri Western, and before long found herself back in the real-estate realm. That started with a title company as an escrow closer, but when her mother's sales team needed to staff up, Howe got the call to join forces again. They worked in tandem for nearly 10 years, and Howe developed a reputation as a top sales pro. But the impressionability that defined her youth was a coin with another, darker side. The profession isn't lacking in stress; neither is being a single parent. Her mother descended into alcohol abuse and developed mental-health issues, which have inspired Howe to support organizations to combat both challenges. "Plus, I was never Bobbi; I was always Nancy's daughter," Howe says. "I had to make a decision to create a legacy of my own." That she's done: Before joining RE/MAX just this fall, Howe had built one of the region's fastest-growing real-estate firms, making it into the Top 10 in Ingram's Corporate Report 100 in 2017 and 2018 and overseeing roughly 500 agents, and she's been chosen to serve as president of both the Kansas City area and Missouri statewide real-estate association boards.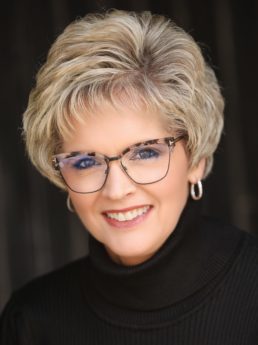 Joy Johnson, COO-HR, Black & Veatch
Like father, like … daughter? It does happen. And for small-town Alabama girl Joy Johnson, whose father was a retired teacher-turned-franchisee for H&R Block, tax-preparation services offered a glimpse into the ins and outs of running a business. But there was more steering her along: "My parents were both educators," says Johnson. "My dad taught me to read by the time I was 5 years old, and high expectations to excel continued to be emphasized as I grew up. Hard work and education weren't a choice." Following her accounting degree at the University of Alabama-Birmingham, she made the bold move to Kansas City—where she knew no one but could align with a familiar organization: her father's franchisor. From auditor to corporate accountant and through her CPA certification, she says, "the pursuit of excellence drove me to make life-altering decisions from a young age." Along the way, she signed on with Black & Veatch, where she began to see things not simply through numbers but through the people behind them. "When I finished my MBA at Baker University, I went back and took additional human-resources classes to obtain an emphasis in HR," Johnson says. Her interest in HR began to develop as she gained responsibility for larger teams during 12 years in operations roles, and in 2015, Johnson moved into a full-time HR role for B&V's largest global business unit. The quest to know was still strong in her, prompting her certification in that niche. "It's always been important to me," she says, "to make sure I had the technical capability and knowledge needed to lead a function which is why I'm a proponent of certifications in the field you are leading." And within that new space, Johnson has benefitted from years of number-crunching. "Understanding the numbers is a huge blessing in HR," she says. "First, it gives you credibility with the business leaders, but more importantly, I understand how talent decisions directly impact the financial performance of the company." In a sector long dominated by men, she's helping manage a transformation within the leadership ranks at one of the region's largest design/construction firms. Given the scarcity of talent across the sector, she says, "this is the perfect opportunity for women to lean in and step up, and we're seeing that happen. Our percentage of women engineers has grown significantly over the past couple of years after remaining flat for a number of years." The company contributes that to a flexible/hybrid work environment, providing the work/life balance many women are seeking. In addition, Johnson says, "we are no longer limited to an office location, which opens up the market from which we can hire. We're recruiting heavily on the construction front. We have purposely built a culture to help elevate and encourage women to build a career in construction. While growth in the percentage of women has proven more challenging (the number of women candidates remains low), opportunities for women abound as we experience unprecedented growth in construction."
Shannon Johnson, EVP/Chief Administration Officer, UMB Bank
Take it from Shannon Johnson: You want to succeed? Stop trying to be the smartest person in the room, around the conference table or even in the executive suites. "I like to surround myself with people smarter and better than me, people who will give good feedback and who are good partners," says the chief administrative officer for UMB Bank. That's not an uncommon managerial approach. This is: "Hire people who could take your job some day," she says, "then grow them and support them." That's a leadership style informed by 20 years of increasing responsibilities at the bank, but long before that, by taking lessons from an invaluable mentor—her grandmother, who stepped in to lead the family construction company in Las Vegas, New Mexico, after her grandfather's death. "She was a mother of five and a grandmother of eight, but CEO until she was 80," Johnson recalls. "I didn't realize at the time what a tremendous impact with leadership and my own career she was providing. Watching her get to know her employees and their families, she was teaching us that people work to live, not the other way around." A volleyball scholarship to Rockhurst University brought Johnson to Kansas City, pursuing a degree in psychology and with social work as her plan. She worked for a while at Boys Town in Omaha, but found the emotional attachments hard to manage. After switching into financial services with a Nebraska credit union, she found a comfort zone connecting with people in a business setting. In 2002, she came back to Kansas City to join UMB. "Today I have the privilege to manage different departments—legal, credit risk, corporate risk and human resources—and I don't have expertise in many of these. But I do work to empower the experts I am fortunate to work with, and reserve the right to get smarter every day learning alongside them." Early on, she wasn't sure financial services would be the long-term pathway until a realization struck: "I thought banking was fairly transactional—money goes in, money goes out—and I didn't fully appreciate the community resource that banking provides, the connection that financial professionals have with clients, whether that's an individual customer, their families or a business. That was a happy surprise, something that not only helped build pride in the financial industry, but a career within it." She's part of a vanguard of women who have pushed into the highest ranks of financial-services leadership in recent years, and she hopes to keep that going. "It really starts at that entry level of management opportunity," Johnson says. "It's one thing to hire in at the executive level, but we need to be intentional in our focus of finding the right candidates at all levels. Being able to build that pipeline of underrepresented talent is a more sustainable strategy."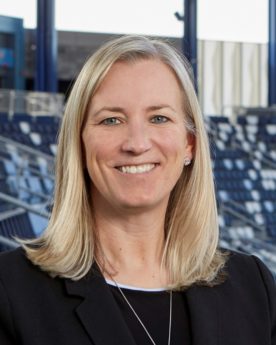 Andrea Kimball, VP & General Counsel/Chief Legal Officer, Sporting KC/ Patterson Family Foundation
Grass Lake, Mich., wasn't far from the University of Michigan's sprawling campus or Detroit's big-city amenities. But it was far enough to allow young Andrea Kimball to make the most out of outdoor and recreational activities in a town of roughly 1,200 and to gather tinder for the competitive fire that would follow. As a high school freshman, she pushed herself to play four sports at the varsity level, and when she settled on basketball, she was good enough to earn a full ride to Western Michigan U. The experience would have a lasting impact. "Sports have been a huge influence in my life," Kimball says. "I learned to be competitive, which has translated into my professional life—first as a trial lawyer, and now as in-house counsel to Sporting KC and the Patterson Family Foundation." The influence, she says, goes even further: "I used to staff my trial teams with former athletes because I liked knowing that appearing in court was not as stressful to my teammate as shooting a free throw with two seconds to go in a game." Whether on a court or in a courtroom, she learned to relish the competition and the preparation. "I was never the most gifted athletically (vertical jump, speed), but I studied my opponent and practiced all the time, so I was ready to compete," she says. "One of my mentors, a federal judge in San Diego for whom I clerked, was always super prepared, and I adopted his work ethic with preparing my cases." Originally, she considered law school as the entrée to sports agents "but the mid-'90s were a different time, and female agents were very limited in their opportunities and had not yet broken into representing MLB, NBA or NFL athletes." Knowing that—one day—she could make her way back to sports, she became a trial lawyer in San Diego, then moved to Kansas City in 2010. She spent five years at Dentons before an opportunity came knocking with SKC. Being legal counsel to a pro sports team, she says, "is my dream job. At the time, it was the only GC job in KC for pro sports teams. Now the Current and Royals have GCs, but didn't then." And with more opportunities overall, more choices emerge for women. "It is getting better—more women join the male pro sports ranks all the time," Kimball says. "I have seen a jump just in the 6 years I have been with SKC.  We are a long way from true equity, but it is improving." The late Neal Patterson, an SKC co-owner, inspired her to do non-profit work with the family's foundation, especially supporting rural communities. "The foundation did so much during the pandemic to lift up small towns and get them the supplies, PPE, etc., that they needed," Kimball says. "Lifting up rural is so important to me because that is where I came from."
Lindsey Lindemoen, Vice President, The Andersons
Lindsey Lindemoen, a chemist? Could have been, at one point. Dr. Lindemoen? Another might have been, but when she was considering a career in medicine, a countervailing thought emerged: "If it didn't work, what else was I going to do?" she says. So, after consultation with her father, she began to pursue an accounting degree, even though she admits now that accounting as a career "had no appeal to me." No matter: While specific career pathways were many and varied, Lindemoen came pre-programmed for achievement and leadership wherever she went. For that, she cites the values instilled by her parents, whom she calls "excellent role models who showed us that commitment, hard work, and doing the right thing paid off." The work-life balance was always there, she says, with family and vacations together as priorities, "but at the same time, they made sure we had a foundation with the church and regular community engagement through volunteering. My dad was an ambassador for Harvesters, and my mom was very hands-on, with a big heart, and volunteered frequently." Armed with an accounting degree from Truman State University and, later, a master's in accounting and information systems from KU, she began a trek through ever-more-sophisticated finance roles. The first leg was with KPMG and then with the former Lansing Trade Group. At one point, LTG was one of the five biggest private companies in the region before merging with The Andersons, a diverse global agribusiness enterprise.  As vice president responsible for international and strategy, Lindemoen says, a typical week might include "executing on our business plan to procure grain from Romania, overseeing our Swiss operations, and working with our leadership team to drive our growth strategy forward." It's a role that allows the Olathe native to flex her entrepreneurial interests, matching the company culture. She was initially attracted to the company because of what she calls "great energy" there. "The office has a buzz, there is rarely a day I come to work and don't learn something new during the day, and we're entrepreneurial and growth-oriented. It's an engaging environment and a great place to work. A combination of the industry, trade dynamics, and colleagues make it an alluring environment." The world of commodity trading, shipment, and storage doesn't have a top-of-mind presence among women assessing career potential, but Lindemoen says that can change, and it is. "Women in ag were not predominant at the start of my career, and there were few women who stayed in the sector for the duration of their career," she says. But now? "We're seeing more and more women each year. Our company benefits from a diverse employee population where diversity of thought is an important factor in company performance, direction, and future, and we value women and their career ambitions."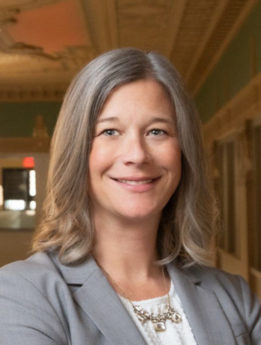 Tonya Mater, SVP/Chief Accounting Officer, EPR Properties
Tonya Mater will tell you that getting where she is—chief accounting officer for one of the region's biggest public companies—might seem like the product of a long-term, strategic career plan. Except … she never really had one. Instead, "I do not take myself too seriously. I am humble and authentic. I am grateful for the success that I have had. I attribute my success to being hard-working, smart and lucky at times," Mater says. Her most significant achievement, though, wasn't luck. "I have built a great team at EPR. Whether at home or work, no one can do it all alone. Along with my husband and three amazing daughters, my team is my pride and joy. They are smart, thoughtful and hard-working. I can rely on them, and they can rely on me." It also helps to start life with some powerful influences. Mater was raised in Lawrence by "a serial entrepreneur who was always running at least two businesses," she says. "He franchised a convenience store, owned a fence business, plowed snow, tilled gardens and raised and sold cattle—anything to stay busy, make money and work hard." Her mother, meanwhile, worked at the university, helping low-income students get financial aid for housing. But that was as far as Mom got without a college degree of her own, and "she always told me to get an education no matter what," Mater says. "Both my parents believed in us and wouldn't accept the excuse that we couldn't do something because we were girls. They also encouraged my sister and I to do our best and not worry about the outcome. I didn't expect perfection, so I didn't fear failure. These attributes have helped me so much in life." As did an innate comfort with numbers. "Since I was good at math, I was recruited in high school to major in engineering," Mater says, but "it didn't feel like the right fit for me because I hated all the science classes." At her older sister's urging, Mater checked out the business school, met an accounting professor who became a mentor, and found that she really enjoyed accounting. She did stints with CBIZ-MHM, then KPMG, where a client company with just six employees saw something in her and brought her on board. With only 56 full-time employees today, the REIT is nonetheless engaged in efforts to diversify its leadership. That, Mater says, "has created opportunities that in turn are benefiting REITs specifically and really the corporate world in general. Companies are seeing the benefits of hiring and promoting a diverse work force. I look forward to one day soon when we will think it is absurd that we require committees to focus on hiring women and minorities and that every workplace will focus on making every employee feel like they belong."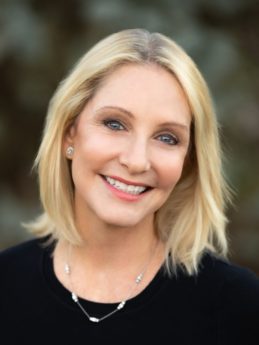 Cindy McClain, President, McClain Restaurant Group | CRM Stores
Cindy McClain didn't set out to become the savior of Independence Square, but it's hard to think of her relationship to the city's character and its commercial core in any other terms. Going on 25 years since she and her husband, Ken, opened Ophelia's Restaurant & Inn, she has led McClain Restaurant Group and CRM Stores in a revival of Independence Square. She's determined that the Square's turn-of-the-century charm—no, not this century—is an essential community asset that must be preserved. Central to that cause has been the success of her husband's law firm, one of the region's most successful litigation firms, allowing them to funnel millions of dollars into the Square. Restaurants, bars, retail stores, boutique shops—surely all of that was part of a grand plan, right? "No, it definitely was just one thing led to another, then another," McClain says, a mother of six. "From the get-go, we started getting involved in the community and efforts for more and better parks as kids got older. Then when we came for Santa-Cali-Gon Days one year, we realized how much we hadn't done. So we decided to invest in historic Downtown." That's not entirely the life path envisioned when the Colorado girl headed off to Eastern Michigan University for her fine-arts degree. She got the diploma out of the move and a bonus: that's where she met Ken. After settling here, he went to work building the firm; she trained her attention on raising a family and restoring a piece of the city's history. "For us, being transplants, we've always been astounded at how the city never really embraced this incredible jewel it has," she says. "All of the history, a president (Harry Truman), a charm of its own, this warmth you don't find everywhere." Tackling the challenge of a neglected asset had more than a capitalistic spark to it. "It kind of co-existed with our family motto: To whom much is given, much is required," she says. "Ken has been very, very blessed in his practice, and this is how he wanted to spend his money; I wanted to help in any way I could. They say he's the inspiration, and I'm the perspiration. I get into details and get things done, so having six kids was training for me. My work life is now intertwined with my private life; there's hardly any separation because we have such a passion for helping this city and understand that it deserves nice things." Having come so far, she hopes the momentum will be unstoppable. "It's not a money-maker; we just have to keep it going until we can get the square completely sustainable, which was always the goal," she says. "It's become this little star of hope. Not everybody believed in it, but they would sure miss it if it was gone."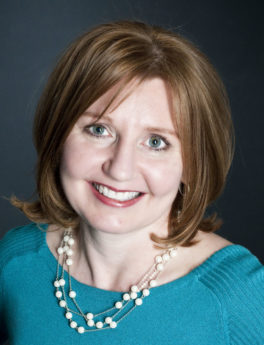 Nancy McCullough, Founder and CEO, e2E
Nancy McCullough needs no lessons in the power of mentoring. "The very start of my career," says the founder and CEO of e2E, "was marked by women helping women advance. I've carried that with me and carried it forward." That lesson was rooted in her own experience going back to her days at Coe College and an accounting internship at Ernst & Young. More on that in a moment. But first, McCullough cites the gifts she received from her parents, who adopted her and her brother, raised them in Urbandale, Iowa, and shaped a value set that would inform a career. "We lived a modest life, and my dad was creative in always making ends meet," she says. "A college education for my brother and me was always a priority." Her dad, she says, was a Depression-era kid who lost his own father at age 11 and became the "man" of the family at an early age. "He had a strong work ethic, was steady, dependable, loyal, humble, persistent, of high integrity, and a problem-solver." McCullough had the good fortune to meet an accounting student who preceded her as an E&Y intern and had a determinative say in her successor's selection. "Without her, I'm not sure I would have found my way into a Big 6 firm, which is an amazing career launchpad," McCullough says. "I've carried that with me and carried it forward. I could name many women throughout my career that extended a hand up, as well as many I, extended a hand to. This is true even at e2E, where we have a 100 percent female leadership team." As a first-generation college student in her family, she was only aware of two career options—accountant and math teacher. At Coe, "I found I was in the minority of students who graduated with the very degree they set out for upon entering college, and after 32 years, I have no regrets," she says, because that allowed her to become a student of business. A stint at the Kauffman Foundation would ignite her own entrepreneurship, leading her to found e2E, a business-services company. "Essentially, all the companies I worked in were either entrepreneurial or had ties to entrepreneurship," McCullough says. "When the opportunity at Kauffman came along, I saw it as yet another opportunity to study entrepreneurship without taking the risk of an entrepreneur. Being my father's daughter, I'm pragmatic and cautious, so I never really dreamed of taking the leap to run my own business … however, like most entrepreneurs, I was passionate about a gap in the market that I saw during my time at Kauffman and, as a problem-solver, I felt compelled to tackle it." The broad values that have guided her, she says, are "to be genuine with all, work intentionally, do for at least one what you wish you could do for many, and in all things be grateful."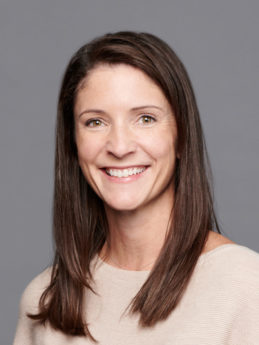 Mariah Meyer, President & CEO, BRR Architecture
Mariah Meyer's father is an architect, and thus influenced, she headed off to the University of Kansas to study architecture—but not entirely without reservations. "To be honest," she says, "I wasn't sure that architecture would be a good fit. … I had exposure to the industry, but I didn't decide to explore it as a career of my own until I started college." Happily, architecture is not a one-size-fits-all career. "The good thing about architecture, though, is that there are so many career paths within the industry," says Meyer. "There are places for technical experts, researchers, designers, and managers. I didn't know any of that at the time, but ultimately was able to find a path that I was well suited for." Better than well-suited, actually. She found a path that would align with her interest and elevate her to leadership at one of the region's largest design firms, Overland Park-based BRR Architecture. There, she relies on lessons that go back to her upbringing. "My parents were both business leaders, so I saw from an early age what it looks like to work hard and juggle multiple commitments," she says. "Beyond that, though, I learned valuable lessons about assuming responsibility, acting with integrity, and putting forward my best effort. It was leadership training on a daily basis at home." Graduation led to a short stint in Chicago before family ties with her husband made Kansas City the right choice—not just professionally but personally. "In the 12 years we've lived in the Kansas City area, we've seen so much positive growth and development," Meyer says. "It's been an exciting time to live here—I really feel like Kansas City is coming into its own as the top city in the Midwest, so it was definitely the right decision." That good luck in picking a new city extended to her career choices. "I feel so lucky to have landed at BRR when we relocated," Meyer says. "The company is goal-oriented and has a culture of continual improvement, meaning that there's always something to continue striving towards. That fits well with my personality, and I have never felt like there wasn't room to grow." Leadership, she says, evolved naturally: "Leading the company was never my original plan. Over the time I've been with BRR, I realized that there was always a bigger way to contribute, more teammates to interact with, and ideas that could be implemented at a larger scale. It was a natural progression as the impact I was having on those around me grew." Now, she's in a position to help more women seize opportunities in that sector. "I believe the opportunities have always been there; the difference now is that we have more people who are interested in reaching for those opportunities," she says. "Seeing your cultural group, whether it's someone of the same gender identification, skin color or sexual orientation, in a leadership role will continue to inspire others to strive for those opportunities."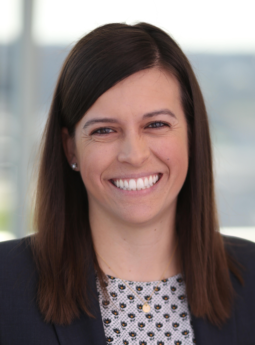 Stephanie Schneider, Partner, Five Elms Capital
When Fred Coulson tells you that Stephanie Schneider an amazing partner to the Five Elms Capital team, its investors, and the companies it supports, he's not overstating her influence: "She recently was named one of the top 25 growth investors in private equity globally,"  the firm's CEO says. "For the past seven years, Stephanie has played an integral role in over 20 of the firm's investments." She sits on the boards of directors for 10—yes, 10—of the firm's portfolio companies, and less than two years after the firm had bought into work-force management leader LaborChart, she led its sale Procore, a global provider of construction management software. Schneider is living proof that a journalism degree still has tremendous career value … especially if you don't go into journalism. At Five Elms, she's a partner in a private equity firm that invests exclusively in business-to-business software companies. The firm brought her to Kansas City from New York in 2015, and she has not only achieved partner status, she's on the Five Elms Investment Committee. She honed her investment-world skills in New York during a stretch as an investment banker in Citigroup's Technology Group, advising corporations and financial sponsors on mergers, acquisitions, and general corporate finance. Before that, she served as an investment banker in the financial-services group for Sterne Agee. At Five Elms, she's part of a team that makes investments of between $5 million and $75 million in companies poised to scale from a revenue base of between $2 million to $20 million. In return for growth capital or liquidity for founders and early investors, Five Elms secures minority or majority positions in those companies. "I believe that all my efforts propel, promote, and protect entrepreneurship," says Schneider, who earned bachelor's degrees in broadcast journalism and advertising from Southern Methodist University in Dallas. "This is a function of Five Elms' value proposition that it offers entrepreneurs. In a year, we look at thousands of companies, have active dialogue with about 500, and ultimately invest in 4-6 companies." Her contribution to winnowing that field of candidates entails working with CEOs to discern how to best manage the different drivers—among them, growth, attrition and gross margin—on how to scale the business. The goal is to determine whether it makes more sense to pursue acquisitions or grow organically, and she negotiates the deal structures to make sure that the result for both Five Elms' investors and the entrepreneur are aligned, "whether that's removing toxic shareholders to empower the CEO to seize the market opportunity ahead or providing capital and expertise to companies lacking subject matter experts," she says. Being an entrepreneur, she says, means "understanding that in order to achieve your vision, you can't do it alone. Building a strong team, establishing a group of advisers in a board, or partnering with a growth equity firm like Five Elms is what it means to be an entrepreneur."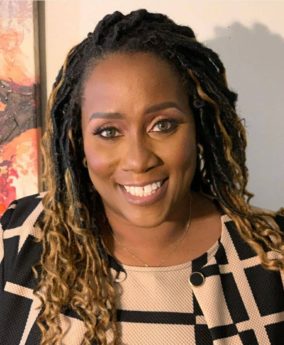 Ginger Williams, VP-Customer Service, Optum
Ginger Williams is in the business side of health-care today, but her start came with hands-on roles in patient care. For the vice president of customer service at Optum, that long transition was marked by family, faith, and a fierce determination to improve her lot in life. While majoring in nursing at Texas Woman's University, she was living on campus with her young daughter, and to make ends meet; she became a nursing assistant in a mental-health center. It wasn't long before she would pivot to psychology, earning a dual B.A./B.S. in that discipline. Pursuit of a master's degree, now as a mother of two, "was to be the generational catalyst, break traditional stereotypes, and advance my career outlook in order to provide for my family," she says. "The completion of my MBA allowed me to bring full circle my education and work experience into a deeper understanding of operations management with a keen focus on people and employee engagement." Williams is the product of a prototypical All-American upbringing: She grew up in Odessa, Texas, the epicenter of high school football in that state, the oldest of three children to a Vietnam veteran and a paralegal who set an example with her appetite for reading and learning. "Friday Night Lights, oil rigs, and lots of tumbleweeds," Williams recalls. "I was taught by example to first have a foundation of faith to lean on in good and bad times, value your work, and support the community." In both academics and athletics, she said, life through high school was set in an extended village of family and friends to cheer her on. On her road to health-care leadership, the milestones have been both professional and personal. "My inspiration to work in health care has been primarily motivated by experience in being in the roles of patient, parent, caregiver, and family navigating the journey of health and well-being," Williams says: "As a young mother on Medicaid, experiencing  an emergency C-section and delivering a premature baby with an extended stay in the NICU. In the ER with a child, a simple diagnosis of strep throat progresses to renal failure, dialysis and potential transplant. As the child of a veteran, understanding the physical and mental health challenges he experienced which changed the trajectory of our family. Assisting my mother in her life, navigating sarcoidosis and diabetes. Most recently, experiencing the loss of my brother at 41 years old due to a heart attack and supporting my husband with congestive heart failure. Being at the forefront of identifying disparities and inequities is important to change the narrative and ensure access to care and services." 
Krissy Young, Chief People Officer, C2FO
Young's is a familiar story among WeKC selections this year: small-town upbringing (Hannibal, Mo.), parents with a small business of their own, constant examples of the value of hard work, humility, kindness and always—always—doing the right thing. "The intersection of a small community, strong role models in both my parents and high school coaches, as well as a college adviser who brought clarity to never letting fear of failure hold you back, are credited with much of my success today," Young says. She spent more than 20 years with the Federal Reserve Bank of Kansas City, where she rose to become senior vice president of the division, leading the human resources, financial management, and strategy and risk departments. The Fed, of course, is a cornerstone of America's legacy banking system; her achievements there caught the eye of C2FO, a disruptor in the fintech world, and she came on board there in 2021 as chief people officer. "Over the past 10 years, C2FO has built a platform that the world's largest companies use to upload millions of approved-for payment invoices per day for their suppliers around the globe," Young says. "Not only is C2FO a market differentiator, but it also has a progressive and inclusive culture built on core values that align with who I am and how I work. We expect everyone to have a founder's mentality." Her duties play into the passions she discovered for HR while still with the Fed. Human resources, she says, "became my passion. It was the perfect application of my strengths, combined with my desire to bring a data-driven and business-oriented mindset to HR practices. Leaving the leadership team at the Fed was hard to do, but it was the opportunity to build in a fast-paced, growing, and mission-orientated environment that ultimately led me to C2FO." The key to maintaining culture while building and flying the jet at the same time, she says, "is to align programs and systems and the talent joining, or developing from within, to mission and values. For HR, this means understanding the business and the gaps related to human capital and building an experience that nurtures and improves existing culture. The most important skill to accomplish this is listening. You must listen to the stakeholders and be willing to flex and adjust as you build." Fintech, she says, is a game-changer for greater workforce inclusion on multiple levels. "The business model itself is a disruption to legacy systems that have traditionally excluded participants," Young says. "From a workforce standpoint, it is an opportunity for fintech to demonstrate how inclusion is solved from the inside out through the development, acceleration, and promotion of underrepresented groups into critical roles."