Mayra Aguirre \ Hall Family Foundation
As a child of immigrants, Mayra Aguirre grew up understanding the time, work and persistence required for even natural-born leaders to make their way in America. Seeking the best life for their children, her parents immigrated from Mexico 40 years ago with her three siblings, planting their roots in Emporia, Kan. "Witnessing their immense struggle and doing it all with perseverance and the belief that we could achieve all that we wanted if we were willing to put in the hard work, be ambitious, hold high aspirations, and above all remain humble, is what has made me who I am and informs how I lead," Aguirre says. 
No surprise, then, that her mother remains the most influential fig-ure in her life and her most valued mentor, one who taught her how to embrace being a woman, a Latina, a professional, and a mother. "My mom inspired us as kids to do better, not for us, but for others," Aguirre says. "These are values I strive to bring to the work I do every day."
That works comes as president of the Hall Family Foundation, a role she assumed in September 2020 after serving as its vice president and secretary for nearly four years. She guides its grant-making activities and operations for a powerhouse of charity, with $900 million in assets. It's the fourth-largest foundation in the region, and in 2020, it invested nearly $40 million in 125 organizations.
"I am honored to be in a field where, locally, women are leading several philanthropic organizations—private, family, community, and corporate foundations," Aguirre says. "Amid the pandemic and growing awareness about the many cracks and inequities that plague society, women have become a powerful voice in responding to the many urgent needs our communities face."
She earned a degree in business management at Emporia State and a law degree from the University of Kansas. Before joining the Hall
foundation, she worked with the Greater Kansas City Community Foundation, the Greater Kansas City Hispanic Development Fund, and MARC's Metropolitan Council on Early Learning. In her final year of law school, she learned about the philanthropic sector, seeing it as an opportunity to be part of change in communities. "I quickly became more interested in the world of philanthropy and have not looked back," Aguirre says.
When considering young women enter-ing the work force today, Aguirre keeps in mind her own young daughter and her niece, a soon-to-be graduate from Kansas State University: "What I tell them both is to bet on themselves. That means believing in their innate power and knowing their worth!"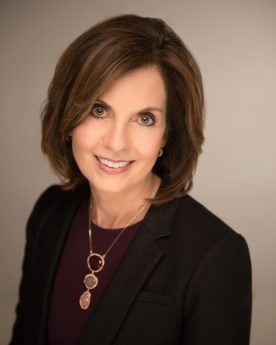 Mary Amundsen \ Bukaty Companies
It's long been argued that women, much more so than men, face a career dilemma when they must choose between an executive leadership track and a more satisfying work-life balance, and that choosing the latter invariably means sacrificing some of the former. Mary Amundsen is powerful proof that it isn't always the case. 
Motivated by that very desire to make career fit more comfortably with the other aspects of her life, she left a 12-year career with a Fortune 50 company to sign on with her brother Mike at Bukaty Companies. 
"Our skill sets complement one another, and together with our brother Dan, we've had a great run over the past 20 years," Amundsen says. She has also leveraged that time into positions as managing director at the financial-services and brokerage firm, as well as CEO of a spin-off enterprise, Broker Source, a platform for serving those in the brokerage sector. 
Her achievements have roots that go beyond sibling ties, she says. "I learned from an early age that if you want something, you need to work for it," Amundsen says. "I was fortunate to have wonderful, supportive parents, teachers and bosses throughout my life who encouraged me. But I knew there was no easy button in life, and ultimately, I was responsible for charting my own path."  Along the way, she has encountered what she calls "a number of strong leaders and talented individuals during my career. They never got caught up in their title or status. Instead, they were committed to sharing their knowledge and encouraging others to be the best version of themselves." 
And doing just that—being the best version of one's self—is a key differentiator for those seek-ing career advancement, especially in a talent dynamic like the one facing employers today. "Talent is in high demand," Amundsen says, "and I think organizations that want to thrive realize the importance of giving women a seat at the table." To young women just now entering the work force with aspirations of career advancement to leadership roles, she advises thusly: "Believe in yourself and look for opportunities where you can contribute. Keith Ferrazzi's book "Leading Without Authority," addresses the ways you can influence and inspire people to work together to achieve a common goal."
Being a leader, Amundsen says, "isn't limited to the few working in the C-Suite."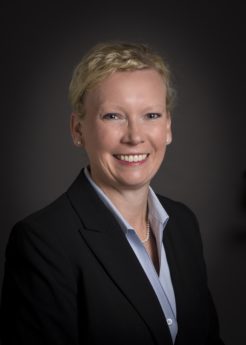 Stephanie Becker \ Associated Wholesale Grocers
Coming out of a small-town Indiana upbringing, Stephanie Becker found a new sense of purpose, and a platform for personal growth, as part of a then all-female student body at William Woods College in Fulton, Mo. "Having the ability to learn in a women-focused environment was a big component in allowing me to believe in myself and my ability to lead," says Becker, now general counsel for the region's second-largest private company, AWG. There was just one problem with earning a degree in an environment one stepped removed from the real world: There was, she says, "a bit of a shock when I graduated and was faced with the reality that women were not actually in charge at most of the companies where I interviewed." 
Becker's first rung was somewhat atypical of a college graduate: She took a year to manage a McDonald's in Florida. But it would prove to be an important step: "I learned a lot in that year, from managing budgets to managing a work force that was primarily high-school students," she says. "I believe this experience was extremely influential in setting me up for future success in dealing with people, both customers and employees. 
She set her sights on a law degree from UMKC, nailed it, then deviated—again—from career norms. This time, as in-house counsel with a real estate development firm in Prague for three years. That suited her adventurous side and yen for travel—she met her husband of 10 years while on a church mission trip to Nicaragua—and it exposed her to life in a country just a few years removed from communist rule. 
After securing an LLM in real-estate law, she was primed for stints at Shook, Hardy & Bacon and Polsinelli before the move to AWG, where she's intrigued by the economic power of land—or, as she calls it, "a piece of dirt that goes nowhere." Her skills with real-estate law got the foot in the door there, but after 16 years, she says, "it is the people who keep me at AWG.
"As a cooperative, I love dealing with our retailers, the owners of the local, independent grocery stores. They serve their communities each and every day, and being able to serve them through my work at AWG is extremely rewarding." 
She has fulfilled the leadership promise that she discovered back in college, but in the working world, the challenge was fundamentally different. "In college, I learned that women can lead, as all of the leaders were women," Becker says, "As a lawyer, I've worked with great attorneys who only looked at my skills, not my gender, in determining what projects I worked on and how I was challenged in my career. And, at AWG I've learned how to be a great example for other wom-en in a very male-dominated industry."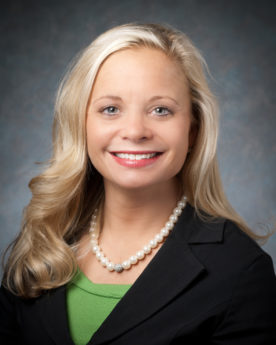 Mara Cohara \ Lathrop GPM
It has taken 20 years of practicing law, says Mara Cohara, but "I am finally starting to see a more equal pathway to leadership" for women in the profession. "Five of my firm's 13 executive-committee members are women, and almost half of our practice group leaders are women." It's almost a chicken-and-egg conundrum: Women don't get into leadership without being hired in sufficient numbers and put on tracks for such roles; when they are, that in itself creates more opportunities for advancement. 
It's a riddle they're solving at the firm, Cohara says, as evidenced by her own membership on the executive committee and leadership of the Environmental and Tort Practice Group. She's a far cry from the new kid in class as a freshman back at Park Hill High School, where she found herself surrounded by more than 500 strangers after her family moved her from Toledo. But that experience she says, "turned out to be the best thing that ever happened to me because it taught me to adapt quickly and is likely the reason for my can-do attitude (I hate the word no)." She was able to try new things, set and achieve goals, and found a passion for leadership, sports, service, along with her husband of 20 years. 
High school gave her the confidence to pursue a legal career—"I wanted to be a lawyer for as long as I can remember," she says—and she scored well enough on the LSAT to take that fork in the road, rather than a teaching career. "I knew I wanted to do big things and believed that being a lawyer would afford me the best opportunities to accomplish this," she says. Much of the inspiration for making that kind of difference started at home. "I have so many mentors in my life who have helped shape who I am today, but if I had to choose just one, it would have to be my mom," Cohara says. "She was such a strong woman and kept our family on track during moves, job loss, sickness and my sister's and my teenage years." Among the chief lessons from Mom: "She taught me that life is short and it is OK to be the first to apologize. She also taught me what it means to be a real friend and that you have to put the effort into relationships if you want them to be successful," lessons that shape Cohara's own style as a servant leader. 
Her counsel to young women at the dawn of their careers? "Be assertive and tell people about your goals and aspirations," Cohara says. "Also, find supporters who will help you obtain your desired leadership roles—leadership roles seldom 'find' you in the beginning." It takes hard work to earn the trust of those making leadership selections, she says, and even harder work to keep that trust. But "once you establish yourself as a trusted leader," Cohara says, "the leadership roles start to find you."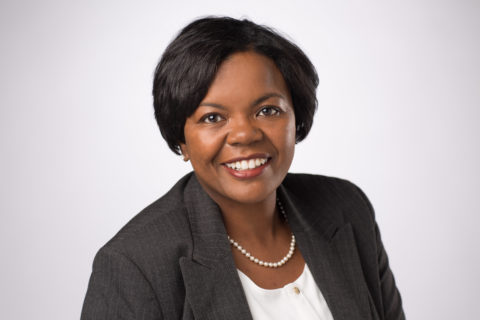 India Boulton \ T-Mobile
India Boulton had no shortage of mentors, even going back to her formative years as the youngest of 10 and daughter to a Baptist minister. Her life experiences being raised in the church, paired with her upbringing in a large family, provided plenty of leadership opportunities for Boulton, now the senior vice president of legal affairs at T-Mobile.
"I was fortunate to have a large family full of mentors or pseudo parents, so I learned to navigate different sibling personalities early on," Boulton says. "This has led to it being natural for me to navigate different leadership styles quickly to get favorable business results." After spending more than 16 years with Sprint, Boulton stayed on through the company's finalized April 2020 merger with T-Mobile. The wireless carrier company, which retained offices at the Sprint campus in Overland Park as its second headquarters, boasted $68.4 billion in full-year 2020 total revenue, and it remains a formidable force among being a public company and private-sector employer in this region. 
Raised in nearby Atchison, Kan., Boulton didn't stray far from her family and home for her higher education, attending the University of Kansas, where she earned a bachelor's degree in journalism. Then it was on to Washburn University in Topeka, where she received her law degree. "My desire to attend law school stemmed from wanting to help eliminate the glass ceiling that I often heard about and was sure to face in my career," Boulton says. 
In her role at T-Mobile, Boulton provides legal counsel to senior executive management and others on nearly all customer-facing matters, leading a team responsible for providing legal guidance on advertising, strategic marketing, communications, consumer and business sales, care, finance, and operational issues. "The telecom sector has been a great fit for me because it is constantly evolving," she says. "I love the fast pace and continually breaking new ground in terms of which laws apply when something has not been done before." 
It's a job she approaches with a strong will and positive outlook, for which she credits her mother. "My mom always poured positivity into me and made me believe that I could overcome any obstacle," she says. "She also gave me constructive lessons on life through her words and by example." Just as her mother served as an influential leadership figure in her life, Boulton recognizes the continued need to help women elevate their own careers. "Often the dreams for professional women have been deferred because they have not been able to see it. I'm intent on creating pathways to leadership for qualified women in the workplace."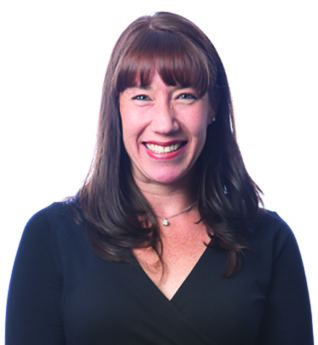 Deonne Christensen \ Mazuma Credit Union
"The banking and financial industry is the last place that I ever imaged myself," says Deonne Christensen, president and CEO of Mazuma Credit Union. "All throughout school, math was my least favorite subject. I didn't like it, didn't feel like I was any good at it, and I just didn't enjoy it at all." How then, did she end up an executive in the financial sector? It wasn't until her first year of college when a friend recruited her to be a PT Teller at a local bank that her view shifted. "I realized how much more vast and meaningful the financial industry was as it pertained to getting to work with and truly help people," Christensen says. "And as I went, the more and more I realized that it isn't about math or finances, it is about connecting and building relationships with people and getting the honor to be there to guide, serve, and support them through life." 
Born and raised in Reno, Nev., Christensen moved further West after graduation, kicking off her career in banking in Oregon, then up to Washington State. A decade down the road, she took a job with a credit union, which later led to her meeting the CEO of Mazuma who asked her to join the company as COO in 2013. Christensen is now just three years shy as president and CEO of the credit union, which accumulated over $832 million in total assets by the end of 2020.
"I believe that the reason I was given these opportunities along the way was because I poured everything that I had into everything that I did, and I was extremely blessed that others saw my potential and encouraged me to keep going along the way," Christensen says.
She notes her mother's way of living with intentional happiness and optimism, her father's encouragement in embracing her unique self, and her brother's genuine goodness and enthusiasm as large influences on who she is as a leader. She also credits her husband and kids, who she says have taught her what life is supposed to be about.
Christensen says stay-ing true to who you are, being kind and humble, and putting in the hard work are all important things for young women to keep in mind and strive for as they pave their own path to success. Women should not feel as if they need to choose between being kind and being successful, Christensen says, and should not feel as if they need to conform in order to be respected or make an impact. "I have reached a beautiful point to where I know that none of this is about me or for me but that I have been put in this place to care for and encourage others and to make sure that I am doing all I can to open doors, and support, advance and positively impact my family, team, organization and community."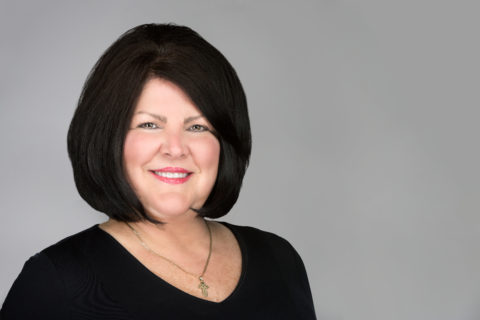 Nancy Fox \ KBP Brands
Hard work, never giving up, and loyalty – these are all core values that KBP Brand's Nancy Fox says were instilled in her by her parents and are values she has carried with her throughout her career. A native Kansas Citian, Fox attended the University of Kansas and has gained experience working in HR roles across a variety of industries in the Kansas City area, including TWA, Triumph Foods, Deffenbaugh Industries, and Sprint.
"I didn't deliberately select an industry but instead I selected people," Fox says of her journey across different business sectors. "I consider myself a broad general business leader first, and HR expert second. I am fascinated by all types of business models."
As Chief People Officer at KBP, Fox oversees all human resources functions including Talent Acquisition and Development, Retention and Engagement, Compensation and Benefits, Business Partner Support, HR Technology, and Compliance. The privately held restaurant franchise group headquartered in Overland Park, Kan. has a track record of acquisitions stretching back to 1999 and has grown substantially since then with now over 800 restaurants across 25 states.
"The best piece of advice I've ever received from a significant mentor, and thankfully early in my career, is to never be afraid to jump in and figure things out. Go for it!" Fox says. As for herself, Fox says she always encourages those she's mentoring to sign up for the
"hard things", challenging roles, and big problems because, "It is in these roles and opportunities we best prepare ourselves to occupy the next seat and provide the best development to others and the businesses we choose to support."
With more women in leadership positions than ever before, she says there remains room for companies to create and offer more opportunities for women to help get them to the next step that would qualify them for C-level roles. "Women have long been told that they must compete with one another to be successful in the workplace. While a bit of healthy competition is good for us all, women don't need to undermine or undercut one another to make their way into the C-Suite," Fox says. "Companies need to be intentional in how they propel women through the organization, providing the support and mentorship needed to accelerate their careers and close the gender gap. A rising tide raises all boats, and it's on each of us to actively find ways to lift the women around us."
Being yourself, as you are, is something that Fox hopes young women in the workforce today don't forsake. "It's important to have role models and to seek mentors throughout your career but be true to yourself and avoid trying to emulate others so much that you lose touch with your authentic self," she says. Her last piece of guidance? "Never get discouraged by a "no"; a no, is just a yes that hasn't happened yet."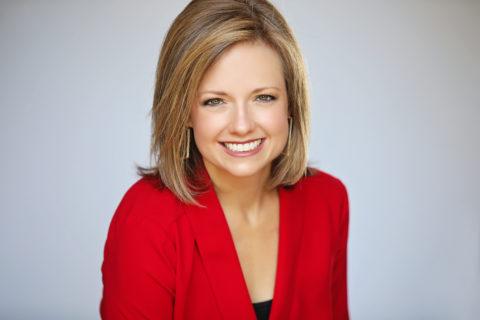 Lesle Griessel \ Northwestern Mutual – RPS Financial Group, Inc.
Exposure to the sport of golf from a young age is what Lesle Griessel says helped instill in her discipline, mental toughness, scorekeeping, and grace. That and her parents, who she says were both committed to supporting her to achieve whatever goals she came up with. Griessel grew up in a small town outside of Wichita, Kan., and was recruited to the golf course by her mother and grandfather, going to state with her high school golf team and continuing on to play a year in college. At age 14 – the earliest she could get a job – Griessel also began working at golf courses. The sport shaped her life for the better and taught her lessons that have carried over into her role as the first female associate managing partner at Northwestern Mutual, a company which surpassed $1 billion in new life insurance premium sales in 2020 and achieved a revenue of $31.1 billion.
Griessel discovered early on in her career where she fit and has not strayed from it. "Using money as a tool and as something that can work for you was fascinating to me," she says. "I saw financial planning as the cross section of having significant impact on people and communities." Griessel studied finance at the University of Kansas, around this same time jumping on board the Northwestern Mutual team as an intern. She quickly trailblazed other paths through the financial security company, taking on roles such as internship development officer, chief recruiting officer, and chief development officer.
"I've learned that role models are one of the most effective ways women can lead for themselves and for others," Griessel says. "The workforce needs more and more exam-ples of successful, results-driven leaders who are women." Griessel's most significant mentor? Jan Torrisi-Mokwa, founder of leadership advisory firm, Congruence, Inc. "Jan was a coach and mentor to me and our team. She lived and taught a principled approach to leadership growth," she says. "Jan passed away a few years ago, but I am incredibly grateful for the teachings and tools she shared and for the impact she had with me. I hope to have the kind of impact to others she had with me."
Pathways to leadership are abundant for young women in the workplace, Griessel says. "Not only do women often possess innate leadership skills, but companies are also looking for more diverse talent to make a positive impact." Looking up to people you aspire to be, whether women or men, and seeking mentors and sponsorship, is what Griessel says is a strategic way for young professionals
to develop and position themselves for open doors and opportunities. For women specifically, she urges them to lift as they climb. "Look around to support other women. Lift them up. It's important that we connect, support and advocate for one another."
Angela Hoffman \ Black & Veatch
Angela Hoffman calls them her 3 C's of leadership preparation: Curiosity, Caring and Courage. The senior vice president of finance at Black & Veatch, a 27-year veteran with the $3 billion global engineering giant, says her leadership trek started with curiosity. "I like to learn: new skills, new thinking, from others, and in doing so you are always building your toolkit and developing new skills, preparing for new opportunities," she says. Caring means living by the Golden Rule of treating others with respect and genuine concern to build trust and rapport. And the final piece is "having the managerial courage to ALWAYS do the right thing, even if it's not always in the best interest of yourself; and have the courage to say 'YES' and open yourself to new opportunities and relationships… I have found that if I stay true to these three items in every aspect of my life, I have found true happiness and success."
Hoffman was blessed to grow up surrounded by a supportive network, starting at home with her parents back in Winfield, Kan. They emphasized education, a strong worth ethic, and treating others with respect. A high school tennis coach, in addition to teaching backhands and cross-court shots, drilled into her what she calls "PPT"—the power of positive thinking—which sticks with her today. And a grandfather who lost one arm in a farming accident showed her the power of faith and determination as "he accomplished with one arm that most people couldn't accomplish with two," Hoffman says.
She leveraged a tennis scholarship to Emporia state into an accounting degree, but the timing of her public-accounting career was foiled by, first, the national firm going out of business, then another that moved out of state. When she ended up at Black & Veatch, she was home—even when that meant pulling up stakes for a three-year stint in London to help manage a series of acquisitions. Her time at B&V brought her close to the now-retired Karen Daniel, who had been the first African-American, first woman and youngest CFO in the firm's history. "She inspired all who she came in touch with, and I found myself striving to be just like her," Hoffman says, and that support—along with constructive criticism—was key to her own professional growth and preparation.
Now, Hoffman herself is in a mentoring phase, effecting change in a sector that is surrendering some of its male domination of the leadership ranks. "I feel strongly that I need to help pave the way for others," she says. "Currently, I mentor six women in various management roles, across dif-ferent functional areas and regions, and also participate as a champion in our early-career mentoring program.  It's exciting to see progress in the industry!"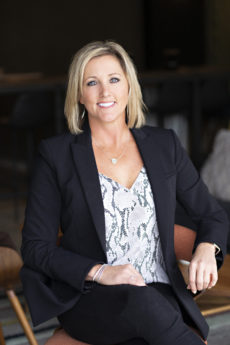 Angela Hurt \ Veracity Consulting
We've all heard of the salary gap between men and women; Angela Hurt lasers in on another divide of perhaps equal significance, if not more: "A man will likely raise his hand when he's not even 50 percent qualified to do the job," she says, "yet a woman will only raise her hand if she feels over 100 percent qualified; it's the 'confidence gap.' We can be our own worst enemies, meaning too often we are afraid to fail because of how our female peers will perceive us. It's not the reality, but it is a perception that continues to prevent us from taking calculated risk."
Well, Angela Hurt is not lacking in confidence. Neither, as an entrepreneur, is she reluctant to take that calculated risk. Fifteen years ago, she bid adieu to a steady paycheck in IT services to launch Veracity Consulting, offering solutions and services to clients that include government agencies at all levels, schools, utilities, insurers and health-care concerns. Today, she employs a team of more than 150.
The roots of her value set and world view run back to a small-town Kanas upbringing, where "we learned that hard work gets rewarded," Hurt says. "My best friend lived on a farm and whenever I'd go out to her house, we had to get our work done before we could get on our horses and explore for the day. Whether it was to help work cattle, work pigs or haul hay, we knew these chores came first." That was part of a community ethos, she says, where "everyone in the community is wired to roll up their sleeves, get the work done and help their neighbor despite any differences. We know we're better together."
She also brings to her work a competitive fire stoked by a lifetime of athletic ventures. Her mother encouraged her, and her sisters, to try out for a boys' baseball team, "teaching me early I can break barriers no matter my gender." She went on to play basketball and volleyball, earning recognition in both, and even well past her college playing days, she was taking up rugby in Kansas City. Her athletic background, she says, instilled an appreciation for "hard work, authenticity and most importantly, community," all of which were instrumental to her growth and success.
That ingrained sense of teamwork is a strand of her leadership DNA at Veracity. "I work alongside our team every step of the way while demonstrating vulnerability and transparency," Hurt says. "When I need help, I ask for it without inhibition, which is what I learned in my hometown. And while we work hard, I make sure to blend in things that make everyone happy—whether it's an impromptu happy hour, team lunch or a friendly game of pickleball. It's about building the team and reminding everyone—including my-self—we're all in this together."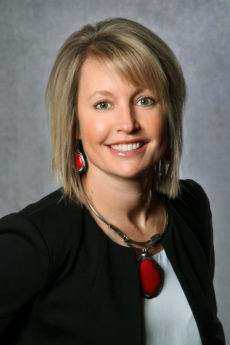 Shelly Koehler \ JE Dunn Construction
Shelly Koehler has a six-point plan for career success that will work for any young woman entering the work force today. But she'll let you in on a little secret: It works for the guys, too. "Set your goals high. Work hard for what you want—earn it. There will be roadblocks, but don't get discouraged for too long; pick yourself back up and find a way around. Continue to learn and change along the way; be comfortable being uncomfortable.  Listen—really listen—and learn from those around you. Be passionate about what you do and enjoy it."
If that sounds like the common-sense, sleeves-rolled approach you'd expect from someone raised in small-town Kansas, then you already know Shelly Koehler. The town was Hiawatha, pop. 3,000, where her folks ran a grocery store, put her to work at an early age, and trusted her with projects that challenged her. And, it seems, lit an entrepreneurial fire. She started a lawn-mowing business in the fifth grade, and ran it up to sophomore year at K-State, then tacked on a house-painting business during summers in high school and college. "With the money I earned, I was able to pay cash for my first car and save for college," Koehler says. Having grown up in a time when kids really did get outside—playing baseball, fishing, and building forts in the nearby fields—she is still amazed at "how much children can learn without toys.  I think this is where I really learned how to think like an engineer.  We were always building things and figuring out how things were put together."
Early academic flirtations with electrical engineering gave way to a realization that the job entailed a lot of desk time. She turned to construction science and management, worked part-time for a contractor building custom homes, and found reassurance that she was on the right track. Still, it was a challenging career track for a woman at that time. "Construction has historically been a male-dominated field," Koehler says. "In general, I would say it still is, but more females are entering the construction industry in many different capacities.  As more and more females exceed at their roles, pathways to leadership are opening up.  Positions that were once held only by males are now being opened up to the most qualified candidate."
Being a self-starter has been a big career-building plus, but Koehler acknowledges she had some help along the way. "I've really learned a lot from three of my supervisors throughout my 25 years in construction, but bits and pieces from a lot of leaders around me… Everyone has a different leadership style, but I think really great leaders learn enough about the people they work with to figure out what motivates them. They all taught me about personal connection and how to maneuver through different and difficult situations. 
I learned from many leaders not only what to do and how to treat people, but what not to do as well."
Claudia Mandato \ Lockton Companies
Pursuit of The American Dream. Bedrock Christian faith. Iron-clad family ties. They rarely show up as bullet points on resumes, but they are elemental parts of both life and career for Lockton's Claudia Mandato. "In business, these foundational values have served me well as I believe you must have drive, determination, admit to mistakes, make course corrections and learn from those opportunities," says the executive vice president for the world's largest private, independent insurance brokerage. "Treat others with respect, kindness, value their individual gifts, and they will work with you in helping you and them achieve success." 
She was born in Naples, Italy, and her family came to the U.S. before she was a teenager. Starting her career, insurance wasn't in the plan. Professionals in her age group, she'll tell you, often say that "insurance selected us," not the other way around. While teaching college-level Spanish and math classes, she was asked to join an insurance brokerage for some short-term assistance. "It was the brokerage side of insurance where I found my passion of working with clients to help them mitigate their risks," Mandato says. She joined Lockton in 1985, where she could act on that "passion for the industry, development of talent and the ability to really make a difference."  
That was a time when she could learn first-hand from towering figures like Lockton's founder, the late Jack Lockton, and the firm's first COO, Mike Frost. "They both believed that to be successful in life, you take care of your families—the one you're born/or adopted into and your work family," Mandato says. And they stressed the need to "always be excellent in everything you do."
Her rise to the leadership ranks has tracked with change inside the industry—albeit slower in pace than many would like. But women are advancing in those ranks because of what they bring to the table. "Leadership isn't taught in a book," Mandato says. "While learning can provide a framework for what leadership means, study-ing those recognized outstanding leaders, and providing guidance, the true test of leadership comes from within."
Women, she says, "need to assert themselves in an authentic way and not attempt to mimic, but to adopt those traits and characteristics of effective leaders and make them their own. The insurance industry is hundreds of years old and is recognizing that women leaders are good for the bottom line. Women need to be resolute in their desire to make a difference and not be put off by obstacles they encounter. If industries choose to ignore the benefits of women in leadership positions, women will just make their own way."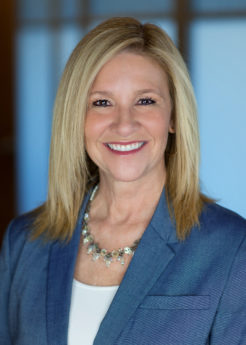 Laurie Minard \ Garmin
Nearly 5,000 people working for Garmin at the headquarters in Olathe—and 12,000 others working around the world—owe at least some small measure of thanks to Laurie Minard—as vice president for human resources there, she's responsible for creating many of the processes that successfully on-boarded the work force for one of the region's biggest employers. 
It's no stretch to say that—Minard, after all, was the first HR hire at Garmin, brought in with the express mission of creating that department from scratch. That allowed her to have one-on-one contact with both of the firm's founders, and the impact from that has been immeasurable. "I have learned so much over the years from our founders, Gary Burrell and Min Kao," says Minard. "The gift of servant leadership and fostering an engaging corporate culture that appreciates and rewards associates for their strong contributions. They were excellent examples of living our core values of honesty, integrity and respect every day." 
Kao's retirement in 2013 and Burrell's death in 2019 mean that it's up to Minard and executives like CEO Clif Pemble to carry on that leadership vision. For Minard, that means drawing on some values she inherited during a childhood spent in South Dakota and Kansas. "My parents have been a tremendous positive influence on my life, raising me with a strong work ethic and values," she says. "They encouraged me to always focus on seeing the good in people and build meaningful relationships with others." 
And her relationships list is a long one: Minard has been extraordinarily engaged with civic and non-profit organizations at various times, including work-force-development groups like the Employment Practices Network, the boards for Johnson County Community College Foundation and Olathe Health, KU's Edwards Campus board and the advisory board for K-State-Olathe, as well as advisory board roles for the Salvation Army and Boys and Girls Clubs of Kansas City, to name but a few. She's worked on the front lines in the battle to bring more women into the tech sector, where, she says, "with the increase of females in the work force, that increases opportunities for women for leader-ship." As a result, she says, "we have seen increased numbers at Garmin and involvement in our Women's Business Forum." To those who would follow her path, Minard says the most necessary qualities needed are to "be humble, practice service-oriented leadership, share knowledge, communicate effectively, be a great problem solver, build meaningful authentic relationships and accomplish strategic results for the business. Be confident but not afraid to be vulnerable, learn from your mistakes, help others be successful and lift other women up."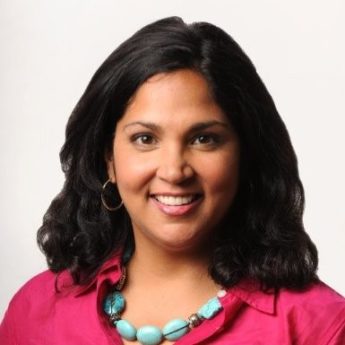 Anita Newton \ CommunityAmerica Credit Union
Anita Newton was outmanned, quite literally, when she was growing up in Wichita in a family with four brothers—and one bathroom. Outmanned perhaps, but never outgunned: Her father made sure of that. "My dad would often say, 'I don't expect you to be the best beca-use you are girl; I expect you to be the best BECAUSE you are girl,'" Newton recalls. "My dad literally thought being a girl was a super power. And I believed him."
High expectations? Well … "My oldest two brothers graduated from college at 19 and finished KU medical school by 22. My middle brother completed his bachelors and MBA at Vanderbilt in less than four years. And my twin brother received a full-ride at Wichita State and later attended UCLA Business School," Newton says. "In my family it was never a question whether I was going to go to college and do well there. It was simply an expectation that everyone in my family understood."
For Newton, the chief innovation officer for the region's largest credit union, finan-cial services is the latest stop on a career path carved through some of the biggest employer brands in the region: Sprint Corp., Procter & Gamble and AMC Entertain-ment. She also has scratched the entrepreneurial itch by spending eight years with startup Zave Networks, helping other startups get going.
It hasn't escaped her attention that the ranks of women on college campuses continue to grow relative to enrollment of men, a longstanding trend that continues to reverberate through corporate America. Newton calls that "a huge step forward in advancing women across all industries and sectors." While she praises CommunityAmerica for its laser focus on diversity in hiring and promotion, the broader business world, she says, still has its issues. "If you asked women who their worst enemy was, if they were being honest, they often will say themselves," Newton says. "When something goes wrong in the workplace, women tend to blame themselves more. Conversely, they tend to give more praise to others when good things are happening. So the best thing women can do is have confidence in their ability and not let their current situation constrain them."
That may often require reframing career choices to achieve their dreams, she says, but "this reframing can include a career change, founding a startup, retooling skills, or starting a side hustle. There are so many new business models that women can employ to achieve their dreams. The trick is for women to realize there is more than one pathway to achieving leadership and success."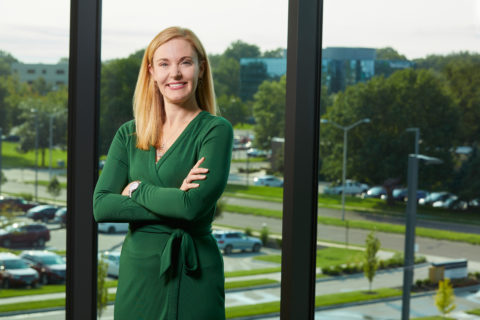 Brenna Saunders \ Creative Planning
Don't try to tell Brenna Saunders there are no such things as fate, luck or chance. They've been part of her life almost from infancy. For Saunders, success has flowed from being able to capitalize on fortunate happenstance. That goes back almost to infancy, when fate's darker side left her mother widowed with two children. "She had no choice but to be strong and independent, and passed those traits on to me," Saunders says. "I am so grateful that she always thought of my brother and me first and had enough inner strength to do so. It definitely could have influenced me in a very different way had she not been able to hold everything together on her own."
 A college finance major, she entered that world as a broker-dealer, but was turned off by the focus on commissions. After the birth of her daughter, fortune knocked on her door again. "By some stroke of luck, I managed to get an interview at my current firm, Creative Planning, and that really changed my entire viewpoint of investing and wealth management, not to mention my life," she says. "I couldn't have articulated it at the time, but finding a firm where there are no conflicts of interest with clients, no compensation tied to recommending proprietary products and where all of our advice is based on the client's specific situation, was exactly what I had been looking for but was unable to find anywhere else." 
She was also blessed, she says, to learn client service from the firm's owner, Peter Mallouk, an employer gifted in assessing anyone's strengths and weaknesses. Working there brought an additional measure of luck, she says, because of the firm's flexibility around family priorities. 
That has given her special insights into the plight of women who haven't been as fortunate. "I won't pretend to know what the answer to this problem is," Saunders says, "but I think we have to acknowledge that all of the education in the world is not going to help women on the path to leadership if we don't examine some of the external reasons they may not even make it on those paths." Her own path to leadership, she says, started with mastering her area of expertise. "By becoming an expert in all things wealth management, I was able to progress to the second step, which was being able to take that knowledge and communicate it with clients and colleagues in a way that was easy to understand and follow, no matter how difficult the topic." A favorite quote is from Albert Einstein: "Genius is making complex ideas simple, not making simple ideas complex." "I believe most great leaders have this skill," Saunders says. In addition, she says, "you have to be available to mentor in person or by example. One of my favorite things to do is working with other colleagues, because I know whatever way I am able to help them translates into a better experience with every client they work with, exponentially increasing my impact over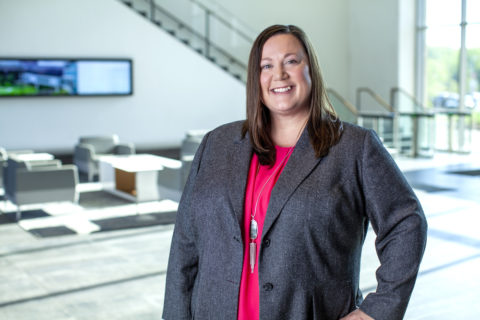 Alissa Schuessler \ Burns & McDonnell
For nearly 20 years, Alissa Schuessler has been crunching the numbers of corporate finances and working her way up the ladder. Last month, she reached the top rung of that niche, when Burns & McDonnell named her chief financial officer. In a way, though, the achievement is not hers alone: She's blazing a trail that starts at home.
"Growing up, I didn't aspire to be a CFO," Schuessler says. "But today, as a mother of young girls—my daughters are 7 and 8—I can see their potential to lead. My girls appreciate my need to work and have a career. They are very interested in me being the 'boss' and it gives me the opportunity to explain how organizations work. I love to hear them talk about how they are good at sports or reading or math. I encourage them to value themselves and we talk about how they are different is what makes them special. I am proud to be a great role model for them."
The product of a rural Kansas upbringing—her high school grad-uating class numbered just 16—she says that setting exposed her to a wide variety of clubs, sports and meaningful mentoring from teachers and coaches. "While my class was small, we pushed and supported and challenged each other. I couldn't have been prouder to share the valedictorian seat with three other ambitious young women," Schuessler says. "This dynamic helped shape my ambitious nature as a lifelong learner and driven professional placing high value on teamwork, collaboration and individual perspectives."
She earned an accounting degree at K-State, then went into public accounting for a few years, but that fit wasn't ideal. It did, however, "offer insights into how other organizations operated and I knew that a culture fit was top priority for me," Schuessler says. She found that at employee-owned Burns & McDonnell.
There, she says, "across the board, everyone I met seemed to enjoy what they did and demonstrated a strong sense of expertise. I quickly became entrenched in learning the business. While I didn't have prior experience in the AEC space, the industry captured my interest—the tangible nature of the projects, complex contracts, subjectivity and being surrounding by highly intelligent people. Add the culture at Burns & McDonnell and within a couple years, I knew that I would stay long-term." 
Hers is a common-sense approach to life, as well as to business success. "Confidence is key," Schuessler says. "To have confidence you have to embrace your strengths, what you bring to the table and accept who you are. I didn't grow up with social media, and yet I watched my peers constantly focus on what they didn't have or how they fell short compared to others. I was fortunate to like myself and be confident. I credit my mother for that gift."
Amy Shelton \ American Century Investments
Spend a few minutes listening to Amy Shelton, and it's hard not to notice one word that keeps popping up in the conversation: Tough.
Or its variant, toughness. One stripe of it was instilled by her parents while she was growing up in Overland Park, courtesy of the high expectations they set for her—and held her to. Another was infused in high school, especially with what was demanded of her by an 11th-grade English teacher. Still another layer developed at work, thanks to a supervisor who could see that Shelton was marked for leadership. 
"So, what does all of this mean?" Shelton asks. "I guess it means, if I am tough and have high expectations of people, it is because I see their potential and want to bring it out. It also means I am my toughest critic." As chief compliance officer, she has a role that doesn't automatically confer friendship throughout American Century's offices here, but, hey—she's tough enough to handle that. And it's all part of the deal at a financial-services firm managing a quarter of a billion dollars in assets for clients. 
"I love what I do, but a career as a chief compliance officer is not for everyone," Shelton says. "When I started in my current role, someone I trust very much told me, 'It's a lonely job.' Many days, I have to make decisions that are not popular, but it's my job, and I have to carry out my responsibilities. I try to handle these situations delicately and explain why, but it can be challenging."
Shelton came into independence early in life, as her parents were often away, managing their business. But when they were home, she says, they were "unbelievably generous with their time (I think my mother attended every sporting event, cheerleading event, any event, really, my sister and I were involved in)." They focused on making sure their girls had every-thing needed to be successful in school and in life, Shelton says, and they "clearly made me who I am today."
In high school, she recalls, English teacher Chris Becicka made a lasting impression. "She was tough and had high expectations of her students, so every class with her was scary, but I learned so much from her," Shelton says. And then at American Century, a roster of influential figures included a boss, Maryanne Roepke, who "made me tough as nails, encouraged me to have high expectations,
and to trust my gut. She was one of the toughest bosses I have had, and I thank my lucky stars every day that she mentored me in the way she did." Her job, she says, requires her to "be tough and have high expectations, but develop strong partnerships with the business to make sure the firm fulfills its regulatory obligations" and Roepke "was key in helping me hone those skills."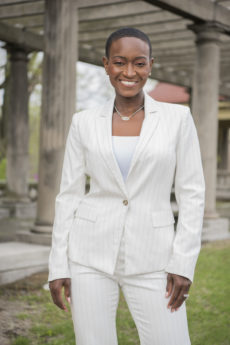 Qiana Thomason \ Health Forward Foundation
She's in charge of the biggest health-focused foundation in Kansas City, and one of the five biggest overall, with more than $800 million in assets to help effect change. But for Qiana Thomason, her work as president and CEO of the Health Forward Foundation isn't just a matter of professional calling. It's deeply personal, grounded largely in the geography of health-care need. "I am a native Kansas Citian, born and raised in the 3rd District," she declares. "My love for and roots in service to my community run deep."
Those roots include a grandfather who was a prominent pastor in the African American community for nearly three decades. "He often took me to diners, specifically Maxine's and Mooney's, two staples in the black community in that era, where he and other clergy would devise social and political strategies to address community issues over pancakes, coffee, and cigarettes." And they extend to her single mother, who in part inspired Thomason's passion for non-profit work with her own commitment to grooming youth of color for corporate and community leadership through a program called INROADS. "I was often a fly on the wall in her meetings as she balanced career and motherhood," Thomason recalls. "She modeled for me what it meant to channel your gifts and expertise for community uplift and impact, which she clearly achieved. The power of their influence in my life, career, and leadership is indelible and contin-
ues to manifest."
She majored in social work at Florida A&M, then earned her masters in that field at the University of Kansas, though not with health care in mind. "Honestly, I think health care chose me," says Thomason, who came to the foundation after more than eight years in executive roles at Blue Cross and Blue Shield of Kansas City. "Every opportunity led to the next and, they were vital building blocks which ultimately positioned me as somewhat of a nimble utility player with grassroots, health policy, health-care delivery, healthcare payment, and now community health philanthropic perspectives." 
Thomason says she relishes both change and a good challenge, and "clearly, there's no shortage of such across the health ecosystem." But she realized early in her career that "all roads lead to health, not just health care. Meaning, from a community-health perspective, a quality education, safe, affordable, healthy housing, having a quality job that pays a livable wage, and possessing assets all positioned you for better health outcomes." Understanding that, and the vast areas of both opportunity and challenges—particularly for people historically barred from good health outcomes, she says—is what drives her and weds her to that work.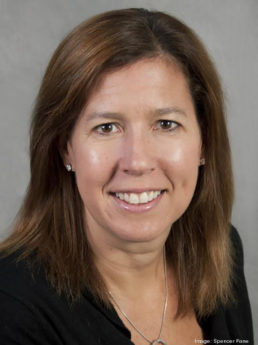 Julia Vander Weele \ Spencer Fane LLP
Hard work was no stranger to Julia Vander Weele, even as a youngster in small-town Iowa. And at every turn, there was a value discovered or a lesson to be learned: Babysitting siblings, of course, while her parents were working (responsibility); throwing newspapers from her bike in the pre-dawn hours (commitment), mixing shakes at Baskin-Robbins or hustling plates to diners as a waitress into her high school and college years (determination).
So, yes, she was learning the value of hard work, but she picked up  other important lessons along the way: "I played piano and tennis, and it's my piano teacher who taught me the importance of not procrastinating," Vander Weele says. "Nothing worse than waiting until the night before your weekly lesson to start practicing all of your new songs!"
Thusly armed with some of the fundamental lessons of life, she headed for Iowa City and college, earning a law degree at the University of Iowa and starting down a path that eventually would lead to the law offices of Spencer Fane. "To be honest, I went to law school because I wasn't quite sure what else to do," Vander Weele says. "I was a sociology major in college and knew that some type of post-graduate education was a must. I had always been interested in topics like juvenile delinquency and criminology, so when I started law school, I was focused on a criminal-justice career. It didn't take long, however, for me to realize that was not the right path for me, nor was litigation, so I settled on a transactional corporate law path."  
Hard to argue with that call, since she's now the office managing partner for one of Kansas City's biggest law firms. She took on those duties last year, the latest in a wave of women who have assumed leadership of prominent firms here over the past five years. With regard to women and their opportunities, she says, "the legal sector is still being challenged to address the effects of implicit bias. We have more young women than ever in associate roles, but we need to closely examine the ways in which work assignments and devel-opment opportunities  are being provided to ensure that all of our young professionals have the same opportunities for leadership roles and business development." 
To that end, she offers newcomers to the profession this bit of guidance: "Stay true to yourself, but also challenge yourself to step outside your comfort zone when appropriate. Take advantage of every opportunity that comes your way, even if it seems scary."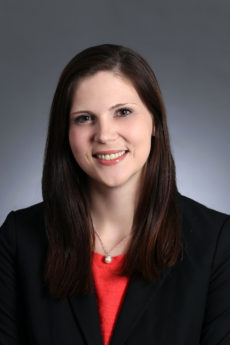 Andrea Vandever \ 1248 Holdings/ Montage Investments
She didn't grow up poor, but neither did Andrea Vandever have a silver-spoon childhood in Lincoln, Neb.—her mother was in public-school administration, and her father worked at the state mental hospital. But the markers for a career in wealth management expressed themselves early, because Vandever seems to have wrung every possible ROI out of her youth. She learned competitiveness and teamwork playing soccer from the age of four, leadership as editor of her high school yearbook, risk-taking as a Rotary Youth Scholar studying for a year in Denmark. 
All of those experiences show up today in her world view: "My parents placed a lot of importance in education and encouraged my siblings and me to never stop learning," Vandever says. "I see that value ingrained in me today as I progress in my career; I have a deep interest in learning new things whether it be industry knowledge, understanding people and their unique perspectives, or taking up a new hobby."
She's the director of finance and accounting for 1248 Holdings and Montage, part of Marty Bicknell's suite of investment services in the Mariner wealth management family. Originally a journalism major back at the University of Nebraska, she called an audible when she was exposed to what she calls "the analytical side of numbers and solving business needs with data." During school, she says, she worked two jobs as a supervisor at a restaurant and teller at a bank, and "I soon realized my strengths in connecting with people, problem solving, and working under pressure."
After graduation, she did stints with some of the most prominent corporate brands in Kansas City, including Waddell & Reed and Ferrell Capital, before landing at Mariner in 2015. Along the way, she says, "as my experience progressed, I continued to say 'yes' to new projects and opportunities… I saw every new task as a chance to learn something I didn't know before, and I truly believe that mindset has contributed to my breadth of knowledge and position today."  
Like many a white-collar sector, wealth management and financial services are seeing more women in the leadership ranks—in part a result of the increasing ratio of women-to-men earning college degrees. Her sector, Vandever says, "a historically male-dominated space, has in-creased gender diversity initiatives over the last two decades, offering women a chance at more senior-level careers and contributions that benefit the industry as a whole."
There is still much work to be done at the executive level of the industry, she says, but nonetheless, "I'm excited by the growing number of mentorship and networking groups available in the Kansas City area dedicated to empowering women's career advancement."