Trailblazers? For the 2019 Women Executives-Kansas City, one does not throw that word around indiscriminately.  The path to career advancement has been there for most of the careers of the 12 women recognized as this year's class of WeKC. In some cases, it seemed pre-ordained. Rather than a wholesale carving out of a trail, what most of them have had to do is knock down barriers that made their advancement a bit more challenging.
But this they have done, and by virtue of their achievements, they have cleared a path for others—opening doors, building networks, offering the kind of inspiration that tells young women taking their first steps into the executive world that "yes, I can do this."
The right tools are always a requirement for getting a job done right and well. In fashioning their own executive careers, this WeKC cohort has drawn on a finely tuned work ethic, rock-hard determination, mastery of the necessary technical skills, and an unwavering focus on performing at the highest possible level. You'll see those traits again and again in the stories of these women in leadership.
Since WeKC first launched as a recognition program for individual executive performance in 2002, only about 150 women have been recognized in this elite group, a figure that includes this year's honorees. Mathematically, it's considerably easier to earn a spot in our 40 Under Forty awards, or 20 in Their Twenties—even the prestigious Top Doctors honors. So these female executives truly do stand out among
the best of what the Kansas City region has to offer in executive achievement.
Considering that the first classes of WeKC predate some of this year's honorees by a generation or more, perhaps the handle "trailblazer" was more appropriately used to describe those who were recognized first. A more fitting metaphor for these women in 2019 might be Bearers of the Torch, carrying it forward in preparation for a handoff to a new generation of leaders.
The workplace world is changing around us in ways too numerous to count. The nation's eyes have long been on the C-suites to see when—not if, but when—the titans of commerce would begin to truly live up to their commitment to diversifying their ranks. The numbers continue to show that, as a nation, we still have a long way to go.
How far? AmericanProgress.org, drawing on statistics from various industry compilations, reported last year that:
We are, as these honorees say, getting there. Slower than they'd like, perhaps. But their ability to achieve proves that, in many cases, nothing will hold back a qualified woman with a plan. Affirming that message is what this Dedicated Dozen does every day. 
---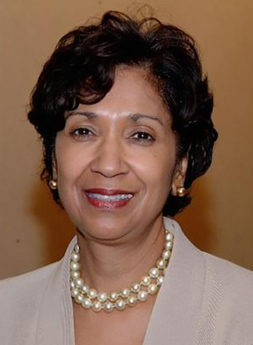 Dianne Cleaver  Urban Neighborhood Initiative
The foundation was firmly in place with blocks of Catholic faith in a family of six, but those blocks were further cemented for Dianne Cleaver by the example set by the Sisters of Loretto when she was a still a student. "They were the first order of nuns founded in the United States," Cleaver recalls. "It showed in their liberalism and their activism. I considered them great role models as well."
She would carry that inspiration into four decades of work in executive roles in various settings—health, education and human services—including her current stint as president and CEO of the Urban Neighborhood Initiative. One of the original Big Five civic initiatives created by civic leadership in 2011, the organization is primarily tasked with finding ways to improve the quality of life in poorer neighborhoods of the urban core.
"I never seriously thought of anything other than working with those who were disadvantaged or unjustly treated," Cleaver says. "I am at home in this work and always feel I'm not doing nearly enough. I am compelled by any injustice as well as the plight of those disadvantaged in some way. While I love providing direct services, whatever job I was in I quickly realized that if I wanted to have greater impact, I needed to work on systems and policies."
That realization has underpinned work in executive roles for the Kansas City school district, Swope Health Services and, since 2013, with UNI. She's probably as well-connected in Kansas City as any non-profit executive, and could have parlayed into public service—she even toyed with the idea of going that route at one point, she says. But, having spent her adult life as the wife of a former City Council member, mayor and current 3rd District representative in the U.S. House, Emanuel Cleaver, she thought the better of it. "I once considered running for office," she says, "then decided one elected official in the family was more than enough." That's not to say that she's been overshadowed by her husband's name, as she has a long list of her own contributions to civic life.
Women, she says, have a "shared experience along with a willingness to speak out and act on those experiences that has been critically important. Having gone to a girls' high school and women's college, both by choice, and having such a strong, independent professional mother, I never labored under any other belief than that men and women were completely equal. Not the same, but equal—whether we were treated that way or not."
---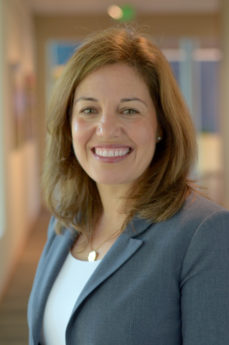 Susana Eshleman Children International
Susana Eshleman enjoyed the comparative privilege of a middle-class childhood in her native Argentina, but her family didn't use that to shield her from the economic challenges all around. "My grandfather took me to the poorest areas to help however we could,"she recalls, "so helping children has been part of who I am for as long as I can remember."
Since 2014, she's been the top executive at Kansas City-based Children International, fighting the effects of poverty on children in the U.S. and in developing countries. "Poverty keeps children trapped in situations where they have no power over their own lives," and Eshleman says she has seen it on every continent. Poverty, she says, "deprives children of their fundamental rights to health, education, opportunity and safety and squanders their potential. This is not OK with me."
She came to the U.S. as a high school foreign-exchange student, then earned her degree in business administration from the University of Nebraska-Lincoln, and a master's degree in that field at Harvard. Combined with the real-world experience of her youth, her education positioned her for a successful career, first with Hallmark, then in non-profit management. It is work infused with meaning and purpose.
"Until you have witnessed generational poverty in developing countries, you cannot fully grasp the dire circumstances and constant daily hardships," she says. "I do believe, however, that in their hearts, most people in the world—especially Americans—have empathy and compassion for children living in poverty in developing countries. The gifts of program donors at the region's largest non-profit not only help impoverished children, but others who benefit from the works those beneficiaries do in turn. "They multiply our investment in them," Eshleman says.
Today's non-profit world is ripe with opportunities for women in leadership roles, but equitable representation remains a goal, she says.
"Gender equality is a human issue, not a women's issue," she says. "Gender equality doesn't mean women get more, it means they don't deserve less."At her own organization, 61 percent of employees, and 59 percent of its leadership, are women and more than half of the participants in most of programs are female. "Gender disparities deprive children—especially girls—of their fundamental rights to health, education, opportunity and safety, and squander their potential," Eshleman says. "At Children International, we value every one—women and men, girls and boys—and all they bring to the important work we do together."
---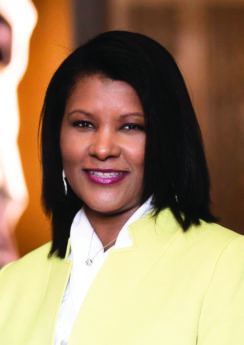 Siabhan May-Washington St. Teresa's Academy
It's a title she carries with some misgivings, but Siabhan May-Washington is indeed a trailblazer. And not simply because she's the first African-American named president of the prestigious St. Teresa's Academy in its 153-year history. For the record, though, she's also "Doctor" Washington, a title befitting someone who has put in the hard work and intellectual rigor required to earn a Ph.D. in her chosen field as an educator.
That designation, too, comes with mixed emotions. "After I received my doctorate, one of my mentors, the late Clarence Cole, wanted me to promise that I would require young students to call me "Doctor" May-Washington," she says. She tried to discount that as mere formality, but "he was insistent that I use it and indicated how important it was to help inspire young people to understand that they, too, could become the same."
That tells you something about the value she places on her role in leading more than 600 young  women through this last phase of their formative years. "I am humbly beginning to understand and embrace this empowering description as an appropriate descriptor," she says of the trailblazer tag. Through the process of moving into her new role from her previous duties at Pembroke Hill, she says, "the outpouring of happiness and support from so many diverse women of many generations is helping me to understand the trailblazing significance of being a leader. I do want younger women to understand that they, too, can succeed in the same track, and even surpass my example."
Born and raised in Kansas City, and the youngest of seven children, she had a Catholic-school education at St. Joseph's Grade School and Loretto High School. The value she places on education shows up with her own assortment of degrees: Bachelor's in English from UMKC, master's from both Park University and UMKC (in educational administration and English curriculum and instruction) and her doctorate from Baker University. That experience didn't just form her, it opened a pathway.
"The appeal of edu-cation for my career path was and is the recognition of the tremendous, limitless possibilities that the education field pro-vides," she says. "I am a lifelong learner who enjoys reading and learning as much as possible.  I can definitely attest to the life-changing benefits of education and how it is the springboard to all career paths."
Her credentials could have opened doors to many other lines of work, but "what keeps me in education," she says, "is a strong conviction and heartfelt hope in the power of young people.  An educated citizenry benefits our society in myriad ways."
---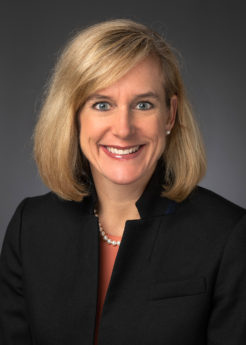 Jenny Housley  Blue Cross and Blue Shield of Kansas City
We only wish we could get odds like this at the casino: Jenny Housley took the bet, lost it, and still reaped the career rewards. "I had been admitted to KU Law School in 1995 and was preparing to enroll when Lockton Benefit Company's then-president, Sam Reda, promised me I would love employee benefits so much that, if he were wrong, he would pay to send me to law school," says Housley. "Sure enough, Sam was exactly right, and I have never looked back."
The legal profession's loss, it turns out, was the benefits-world's gain. Housley's performance as a producer eventually helped elevate her to executive vice president at Lockton before she made the leap to Blue Cross Blue Shield of Kansas City, where she serves as chief marketing officer today. Her work in those two prominent roles, she says, helped her find her passion through "consulting with community leaders who were customers and friends while participating in the daily dynamics of health care." 
A St. Louis native, she spent her high school years in Kansas City, then went to the University of Kansas for her degree in business communications. The formative years before college and career, she said, instilled in her work ethic that would translate to success.
"My parents have always been the hardest workers I have ever known," Housley says. "To this day, they put incredible time and effort into every single thing they touch without complaint. They shaped my work ethic—work hard, play hard." Additional credit, she says, goes to her children and her husband, "who have further shaped me by their constant support and patience throughout my career. They grant me so much accommodation to be a Mom and wife while, at the same time, pursuing a career I love."
Her work with the executive leadership of so many companies in this region has given her a rare perspective on the way businesses here have created opportunities for women to both compete for and fill executive roles.
In Kansas City, as well as nationwide, Housley says, "we have seen dramatic changes for the betterment of business through inclusion and advancement of women.
"I certainly believe the past few years have materially improved over-all support for female leadership," Housley says. "I  am a big  believer in support for the best leader first, regard-less of gender. I have worked for many of the best who are both men and women. I think diversity of thinking and experience makes every company better, so long as the diversity is based on a foundation of inclusion."
---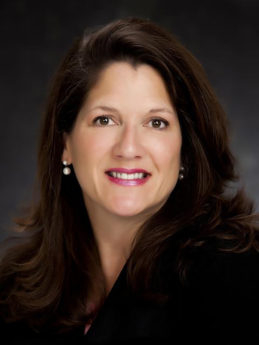 Molly Kerr BOK Financial
Molly Kerr didn't have to look far in her youth to see the disconnect between single parenthood and financial security: Her parents' divorce meant that things would be lean on the income her mother generated as a school teacher. That dynamic would have a life-determining impact. "It instilled in me the value of getting an education, and of being self-sufficient financially," she says. "It carried me through my entire life." Her career has been spent in banking and financial services, most of it in advising clients with wealth-building strategies for some of the biggest banking names in this market: Boatmen's, Bank of America, UMB and, since 2012, BOK Financial.
"Coming from a family of teachers, that wasn't the path I wanted to go down," Kerr says of her career choices. She earned a degree in finance from the University of Oklahoma, but graduated at a dire time for banks in Oklahoma, still reeling after the failure of Penn Square Bank a few years earlier. Family connections brought her to Kansas City, and she started working for the former Boatmen's First National Bank in the credit-training program, then working on her MBA from UMKC. The latter led her to a course in investments, sparking her interest in financial markets. "I went to the trust department head at the bank and asked him what I needed to do to get hired as an investment portfolio manager," she remembers. The answer: Pass Level 1 as a certified financial adviser. That she did, and she moved into investment management.
It's a field that hasn't always been as open to women in advisory roles as it is today, and no amount of corporate efforts to promote equitable outcomes in hiring can mask the differences played by gender among wealth counselors. "As females in investment management, we tend to be nurturers," Kerr says. "I can tell you that in wealth management, working with families and individuals, it's a very emotional topic.
As women, we have been
at an advantage."
And the landscape for women is changing, she says. She pointed to a recent meeting of financial advisers where far more of those attending were in the early stages of their careers, and in numbers that would have been impossible when Kerry started 30 years ago.
"It's still a male-dominated industry, especially investment management," Kerr says. "The challenge was learning to compete, knowing how men handle conflict: They handle it straight on. I love that." She doesn't feel victimized in the least by gender constraints, she says, because she has "learned how to play in man's world, to stay away from drama and back-channeling. You've got to go directly to whom you have that conflict."
---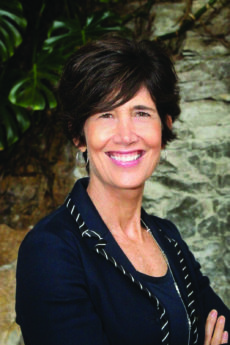 Patti Phillips  Women Leaders in College Sports
No one in Kansas City who knew her as a child would be surprised today to know that Patti Phillips has not just made sports the focus of her life, but excelled at it. Her family moved here from Virginia when she was seven, and she immediately took to the streets and parks. "I  loved being outside and playing, and being on a team," she says. And not just competition for the sake of competing: "I loved being coached-up, quite frankly, working on stuff and seeing improvement. My brother would push me all the time. So did my teachers and coaches. I think I was one of those kids that was kind of a coach's dream—I was always the youngest, so I don't know if that's where it came from, that thing in me that always felt like I could be better. I wanted to be around people who could touch me."
Consider her touched: Phillips not only leads one of the nation's premier organizations promoting women in sports, she's been inducted into the athletic halls of fame at both O'Hara High School and Baker University. She's the chief executive for Women Leaders in College Sports, which supports women as they head into leadership roles as coaches at various levels, athletic directors, even referees. After graduating from Baker, she earned a master's in athletic administration and sports psychology from KU, but "I knew I wanted to be a coach; my dream growing up was to teach high school English and coach basketball," Phillips says. "I loved team sports, loved setting goals, loved practice, and frankly, seeing plays come together. I've always been drawn to that, and the way that teams came together."
Her coaching career took her to Ottawa University, leading the women's basketball program. Next, she signed on with the NCAA as life-skills program coordinator, then moved to Win for KC, an offshoot of the Kansas City Sports Commission that was designed to promote participation in athletics by girls and women. She served as executive director there for 11 years before joining the predecessor to WLCS in 2010. Roles outside of coaching, she said, "opened my eyes to the broader world in the business of sports. I still spend a lot of time coaching up, developing leadership programs to coach women and put them in position to reach their personal and professional goals."
Her work has exposed her to multiple opportunities in other markets, but Kansas City consistently wins out. "Honestly, I'm a culture person," Phillips says. "Life is not done in a vacuum; you have to have a supportive community, and Kansas City is that—a very supportive community for women in leadership and women in sports. People fly in from all over, and they are surprised at what Kansas City has going for it with this important network for women. It takes a long time to cultivate that, and we've always had it."
---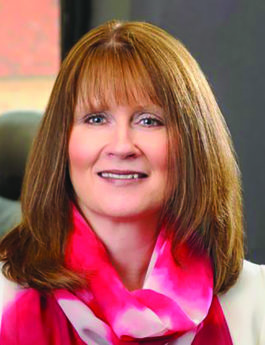 Kristie Remster Orme  McDowell Rice Smith & Buchanan
Kristie Remster Orme wasn't the first woman in the Kansas City market to shatter a glass ceiling at one of the larger law firms, but she wasn't far behind, either when she was elevated to president of McDowell Rice Smith & Buchanan in 2017. Amid a movement by women into managing-partner roles at regional firms since then, McDowell Rice remains the third-largest to be led by a woman.
Which comes as no shock to Orme. The fact that women have closed the gap on men in the ranks of law-school graduates invariably means that more will be positioned for those roles. "In today's market environment, law firms are continuing to select the best managing partners from their ranks," she says.
A native Iowan, she grew up in Des Moines, earned a degree in history and political science from Buena Vista University in Storm Lake, and attended law school at the University of Iowa before securing her J.D. from the University of Kansas. At McDowell Rice, she has specialized in complex commercial litigation, often with clients from the banking and financial-services sectors. She attributes much of that success to her formative years in Des Moines.
"Without question, my parents have had the biggest influence on me and my path in life," she says. "In addition to modeling the core values of honesty, integrity, compassion and humility, my parents instilled in me a strong work ethic, a responsibility to help those who need it and a belief that everyone should be treated fairly and with respect.  I believe that every success I have had in life is a direct result of my honoring the core values I learned from my parents."
 Armed with those values, she says, her career path came naturally: "From a young age, I wanted to go to law school because I viewed law school as the best path to enable me to help solve problems for individuals, businesses and the community." And with the litigation skills honed, law-firm administration, she says, "has been a natural progression for me." She spent years mentoring young attorneys or those new to the firm, while also serving as general counsel and then on the executive committee.
Across the sector, firms are falling in line with practices that de-part from longer-term preaching about gender equity in leadership roles. That isn't entirely a result of self-examination. "The movement toward more women managing partners certainly is, in part, a product of increased client demand for equity representation," Orme said. "But it is also a natural result of more women having now been in the industry long enough to establish their own successes and to gain the expertise required to become law firm managers."
---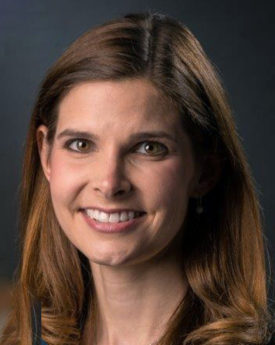 Molly Rothove  Creative Planning
She's not just a trailblazer: Molly Rothove is a trailblazer-squared. "Right out of school, I helped launch Creative Planning, which is itself a trailblazer in the industry," says Rothove, a wealth manager who serves as vice president of the Overland Park firm. "There are a lot of other firms that wake up every morning with a focus on trying to be more like Creative Planning. I have served in nearly every role in the firm, traveled to most of the 50 states to see clients, and I'm proud to say my fingerprints are all over the place. We have a large number of women
at Creative Planning and I hope that it is both encouraging and inspiring to see so many women in leadership roles within the company."
As the firm has soared to the stratosphere of regional wealth-management companies—No. 4, with $43.4 billion in assets under management—Rothove has distinguished herself, earning a No. 17 ranking earlier this year when Barron's designated its Top 100 female wealth advisers in the United States.
A Kansas City native and graduate of St. Teresa's Academy and Rockhurst University, she went to Creative Planning with the ink barely dry on her degree in economics, then picked up her MBA through KU's Graduate School of Business. That focus on education, an imperative handed down by her parents during her youth, twinned with the work ethic they nurtured.
"My Dad would talk to me about the day I would leave to go to college," she says. "Of course, as a young girl, the thought of leaving my parents was terrifying and I cried asking them if I really had to go. But, I was raised in an environment where we talked about higher education as a fact of life, the importance of an education and being self-sufficient in life. My Dad, in particular, never wanted me to be dependent on anyone to make a living."
But her parents' own financial experiences left an imprint, as well.
"I will never forget moving into my junior year of college in 2001; the tech bubble had burst and people all over the country had lost 50 percent-plus of their in-vestments, including my parents," Rothove recalls. "Watching them endure that loss was one of the most impactful moments of my life.  It is heart-breaking to watch someone that you love worry and wonder how they will ever make it back and retire."
That led her to the financial-services industry and to a passion of helping clients navigate their investments, retirement, tax and estate planning needs, she says. "Every day, I go to work and help people stay financially independent and leave a legacy to their family.  It is incredibly rewarding."
---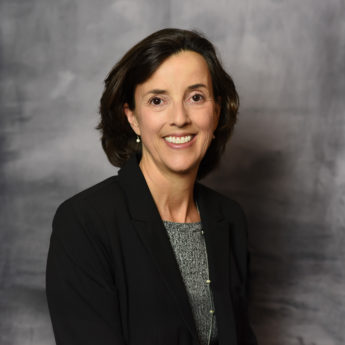 Beth Soukup JE Dunn Construction
"I have always enjoyed working with numbers," says Beth Soukup. Which should surprise precisely no one, since she had to confront some big ones early in life: She was the ninth of 11 children raised in Carroll, Iowa. Family considerations aside, she would develop an affinity for numbers, one that found an outlet with an accounting class in her senior year of high school. The hook was set.
So it was off to Iowa State University, where she earned her degree and quickly joined the accounting world with the McGladrey firm, now known as RSM, in Des Moines. She would stick with the firm for nearly 30 years, arriving in Kansas City in 2010 and rising to the rank of office managing partner before making the move into a construction venue with JE Dunn in 2014 as chief financial officer.
"I have had a great transition into the construction industry," Soukup says. "As a member of the JE Dunn executive leadership team, we continually focus on inclusion and diversity and the entire construction industry is focused on this." That's a considerable shift from when she entered the field in the mid-1980s, but one she enjoys being a part of today. "I really like focusing the discussion around inclusion
and diversity," Soukup says. "This ensures that as we gather around the table to discuss issues, no matter what those issues are, we bring a diversity of backgrounds and experiences to the table."
Succeeding at a national accounting firm, then at the region's largest general contractor, has meant becoming an example—however unwitting, at first—for women who would follow her path. "As I began my career in public accounting, I did not con-sider myself a trail-blazer," she says. "As I continued in my career as an audit manager and audit partner, I do believe I helped set the stage for younger women in the profession and mentored many women along the way." The opportunity to influence from the executive ranks is just as significant in a construction venue. "As I transitioned my career to JE Dunn, I continued to mentor women in the profession and women at JE Dunn," she says. Soukup brings to that challenge duties as executive sponsor of what the company calls Moment Connection, a women's networking group formed to connect women and build camaraderie during their careers there.
Years of experience working with major corporate partners have given Soukup a rare perspective on how other industries created opportunities for women: "Over those years, I have seen more focus on inclusion and diversity, and I believe the broader business community understands that embracing inclusion and diversity will make their company stronger," she says.
---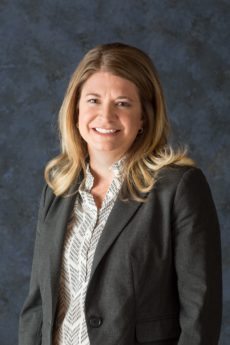 Kerri Thurston C2FO
Like Sally Ride, the first American woman in space, Kerri Thurston knows what it's like to be strapped into a rocket. She's the chief financial officer at C2FO, the on-line payment platform that helps companies manage their accounts payable to shorten the payment chain. It  has gone from startup in 2008 to handling $1 billion worth of transaction volume a week in little more than a decade.
Before joining up  with C2FO in 2016, she had served as controller at Garmin, which had gone from startup in the 1980s to global status within a decade, as well. So yeah, Kerri Thurston knows a thing or two about managing rapid growth. And her tenure with Interstate Bakeries, as it was circling the financial drain, taught her some additional lessons.
"All of my experiences have definitely shaped my approach to serving in the CFO capacity," Thurston says, who is also a veteran of Sprint. "Being a part of the bankruptcy team at Interstate Bakeries taught me so much about financial stewardship and discipline. Garmin taught me about never losing focus on the long-term, and just look at where Garmin is today," with annual revenues of more than $3 billion. The collective breadth of her roles, she says, "provided me with the perspective necessary to drive the finance function for an organization where new geographies and new products are at the core of our strategy, yet approach these investments with a disciplined and long-term perspective." 
She grew up in a town of fewer than 2,000 souls in Albany, Mo., but the small-town background was no drag on her aspirations. Her high school teachers were vested in her success, she says, and growing up with the strong influence of both her maternal and paternal grandparents helped shape her understanding of business and work ethic with their brand of entrepreneurship.
Her career in corp-orate finance has ex-posed her to virtually every accounting and finance discipline, at companies with thous-ands of employees. Now working at a smaller firm, she has developed  an appreciation for the way women's careers are woven into a corporation's culture.
"Younger companies have less of an established pipeline of future leaders (where those pipelines have traditionally been dominated by men) so they are able to be methodical and disciplined about achieving diversity in leadership, where diversity reaches beyond just gender diversity," Thurston says. "I'm excited about what this means for my daughters as they reach the work force in 5-10 years."
---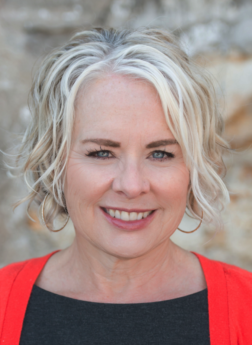 Nancy Whitworth McCownGordon Construction
For Nancy Whitworth, these two statements are not in conflict:
Construction is one of the most male-dominated lines of employment in the U.S. economy.

For women seeking careers with executive potential, con-struction is the place to be.
Allow her to reconcile those seeming contradictions: "It's no secret the construction business is still predominantly male, but there has never been a better time to be a woman in construction and the numbers are growing," says the Chief People Officer for McCownGordon Construction.
Whitworth is a Local-Girl-Makes-Good story, coming out of Truman High School in her hometown of Independence, then earning a degree in business administration from Northwest Missouri State University, followed by her MBA from Oklahoma City University.
Like other successful executives recognized in this year's WeKC cohort, she points to early influences as determinative. "My parents were my most influential mentors growing up," Whitworth says. "My four siblings and I grew up in a home with a focus on God and family, education and reading, hard work, helping others, and lots of laughter and love.  The values they instilled in me are still my guiding lights."
She started as HR director at McCownGordon in 2008. That came after stops at a couple of other companies in blue-collar sectors, holding various back-office and HR administrative roles with Yellow Freight and Koch Supplies. But she also moved through stints with TransAmerica and Innovex.
"I love the many facets of the business world, and I've always been especially interested in the people side of things," Whitworth says. " I am fascinated with how and why people engage in their work, how culture impacts them, what they need and what keeps them motivated, what brings them joy and what brings them down. Almost every important decision within a company involves and impacts people. I want to be part of building a strong culture where people can thrive, and companies can succeed."
The responsibility she sees to set an example for young women entering that field is one she does not take lightly. "There have been so many women who've helped and inspired me, and I try to do the same for younger women," Whitworth says. "We still have a way to go, but we can do it.  It takes all of us."
---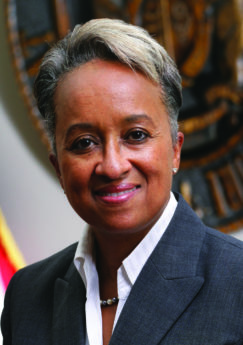 Lisa White Hardwick  Missouri Court Of Appeals
Echoes from the race riots of the 1960s and the gunfire that claimed Martin Luther King, Jr. still reverberated across the nation, and a divided Kansas City, when she was born here. Six decades later, the tumult of that era continues to shape Lisa White Hardwick and her views of how the world works—or should work.
"The civil-rights movement describes the tenor of my childhood," she says.  Events of that era "focused my attention on civil rights and people who wanted to feel part of our society." That would ultimately lead her to a career in law and eventually to the Missouri Court of Appeals bench, where she pursues that passion for a more just society today. "I wanted
to be in a position to enact, to enforce and to make laws," she says.
Her detour was a slight one, earning a journalism degree from the University of Missouri, but the instruction in asking the right questions would help once she'd settled on law, and she went after the most impressive credential she could find, earning her J.D. from Harvard Law School. It opened a gateway for work at a large law firm in the nation's capital, "but I realized it was like working at a big factory," White Hardwick says. "Lawyers are a dime a dozen in D.C.; I wanted to go somewhere and make an impact relatively soon."
So it was home to Kansas City, less than six months after the ink had dried on her degree, where she signed on with Shook, Hardy & Bacon as the firm's first attorney of color. Six years later, she became partner, and as her duties morphed into billing and client management—"and less pure legal," she says—"I started to think about how to focus more on the law, and I thought about becoming a judge."
The Jackson County Legislature proved to be the means. After two terms, she says,
"I knew I wanted to work with government, but not necessarily in an elected political role. It turns out being a judge was the best way."
She secured an appo-intment to the circuit court from the late Gov.  Mel Carnahan, and in 2001, to the appeals court by former Gov.
Bob Holden.
As with private prac-tice, the judiciary has had issues of its own. Even after more than a decade of calls for a more balanced slate of judges, men outnumber women by a 2-1 margin on the three state appeals courts in Missouri.
"The numbers would seem to in-dicate it's still an issue," says White Hardwick. "When I first came in, the numbers were terrible. Things have definitely gotten better, but again, there are some barriers for those who don't have the political contacts. It's a very political process."