The spirit of our philanthropy is alive and well.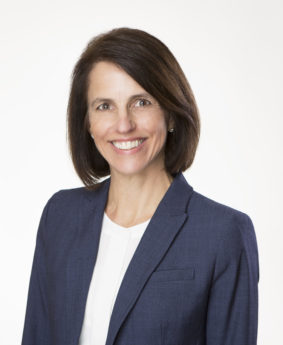 According to Giving USA, charitable giving in the U.S. reached a record $471.44 billion in 2020, up 5.1 percent from the previous year. The ongoing challenges brought on by COVID-19 in 2020 led donors and non-profit organizations alike to shift into high gear. 
Conversely, a separate longitudinal study from the University of Indiana's Lilly Family School of Philanthropy compared giving rates from 2000 to 2018. The study revealed that fewer American households are giving to charity. In 2000, 66 percent of American households made a charitable donation; by 2018, that had fallen to fewer that 50 percent.
There are many reasons philanthropic giving figures ran the gamut from generous to hesitant, but here in Kansas City, we have many examples that showcase the philanthropic nature of our city. Ask the business community to name as many local philanthropists as possible and most will be able to hit double digits without struggling. It's a condition some of our peer organizations in other cities find enviable.
Kansas City's 2020 Philanthropic Response
While not all philanthropy in the city flows through the Community Foundation's doors for a complete count, the city's philanthropic response compared to the national averages is strong. One example that bears out Kansas City's spirit is the rapid creation and careful planning that became the Kansas City Regional COVID-19 Response and Recovery Fund. The fund was created in March 2020 to address the needs of those communities affected by the pandemic. Our philanthropic spirit can also be seen in the organizations that came together to establish the Fund: the Greater Kansas City Community Foundation, United Way of Greater Kansas City, LISC Greater Kansas City (Local Initiatives Support Corp.), and the Mid-America Regional Council. 
A diverse group of advisers tasked with determining where the dollars would go worked diligently to follow best practices for disaster philanthropy and applied an equity lens to the process to help communities disproportionately affected by the pandemic. The application was short and simple to reduce the administrative burden on already-stressed non-profits, and grants were deployed quickly. Many funding organizations also quickly shifted their practices and priorities to respond to this critical need. 
Specifically, the Hall Family Foundation and the Sunderland Foundation partnered for matching challenge grants that came to $6 million, inspiring other foundations, companies and individuals to step forward and make significant commitments of their resources. 
The Hall Family Foundation's 2020 Annual Report sums it up perfectly: "Partnering with organizations that help our most vulnerable has never been more important. Supporting groups that work to address complex problems with community solutions has never been more needed."
Perhaps in contrast to the national individual giving trends, donations to the Kansas City Regional COVID-19 Response and Recovery Fund saw significant donations of lower amounts. Our local media outlets encouraged small donations during the "OneKC Day of Giving," which raised more than $2 million. The spirit of Kansas City philanthropy is alive and well. 
2021 Donations and Opportunities
As we look to Kansas City's donation patterns in 2021, we are on pace with 2020. This is thanks to Kansas City's giving spirit of course, but it is also a testament to the wide array of donation options available to donors from all walks of life. We love to see it all—crowdfunding via social media, fundraisers in honor of birthdays, and microloans to artists and small businesses. And, what keeps us busy at the Community Foundation, the ability to grow charitable giving tax-free through tools like donor-advised funds. Vehicles for organized philanthropy were previously available only to the wealthiest individuals, but now they're an option for everyone. 
The thousands of donors we work with at the Community Foundation are thinking creatively about how to turn their assets into philanthropic dollars that they can quickly and easily donate to the charities working to improve their communities. Donations in the form of appreciated assets, IRA distributions, cryptocurrency, commercial property, farmland, C-Corp and S-Corp stock, LLC interests, and private equity keep us busy, especially at year-end. 
Kansas City is indeed a center for philanthropy. It's not only local donors who keep us busy, but hundreds of donors outside of Kansas City who tap into our philanthropic advisers' expertise to ensure they make the most of their charitable investments. Our commitment to our amazing hometown, and the long list of KC-based philanthropists—some you know, others you don't—will remain for generations.