With winter closing in and COVID-19 cases on the rise, Kansas City area school districts are working once again to adjust not just learning schedules, but sports schedules as well.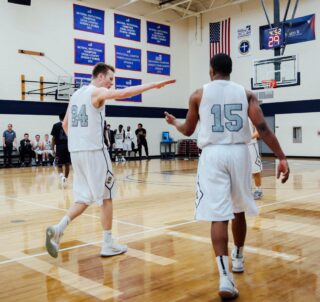 Metro counties have begun releasing recommendations to school districts as the winter sports season quickly approaches for area schools.
On Friday, health officials in Clay County provided their recommendations to school districts within its jurisdiction.
Clay County released a few options for schools on how to proceed amid COVID-19 in a letter from Clay County Public Health Center Director Gary Zaborac.
Zaborac listed three options, writing that schools could 1) move the winter sports seasons to the spring, 2) all student-athletes learn remotely during the season while still practicing and playing games following protocols or 3) proceed with winter sports as scheduled with COVID-19 precautions in place, set by the individual school district.
In contrast, neighboring Jackson County has recommended that its school districts not proceed with winter sports at all.
Jackson County health officials say indoor sports and other events pose too great of a risk and make it difficult to take preventative measures.
Johnson County, Kan., has released recommendations similar to Jackson County's. However, with the final decision ultimately left to each school district, some have already decided to continue with winter sports, including the Shawnee Mission School District.