Universal and AMC enter multi-year agreement to increase amount of movie watching
---
---
Universal Filmed Entertainment Group (UFEG) and AMC Entertainment Holdings, Inc. announced a multi-year agreement under which UFEG films will be exhibited in AMC Theatres in the U.S., according to a Tuesday news release from AMC.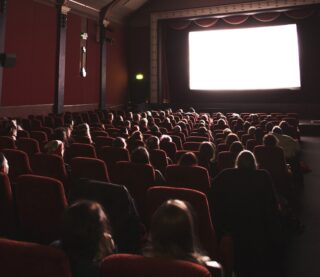 The agreement includes at least three weekends of theatrical exclusivity for all Universal Pictures and Focus Features theatrical releases.
During this time the studio will have the option to make its titles available across premium video on demand platforms, including through AMC Theatres On Demand.
With the new partnership, both hope to increase the amount of movie watching by providing more options for audiences and see importance in preserving and enhancing the theatrical experience.
"The theatrical experience continues to be the cornerstone of our business. Donna Langley, chairperson of UFEG, said in the release. "The partnership we've forged with AMC is driven by our collective desire to ensure a thriving future for the film distribution ecosystem and to meet consumer demand with flexibility and optionality."
"AMC enthusiastically embraces this new industry model both because we are participating in the entirety of the economics of the new structure," AMC CEO Adam Aron said in the release. "Universal and AMC have partnered in bringing stellar movies to moviegoers for a full century. With this historic industry changing agreement, together we will continue to do so and in a way that should drive success for us both."