UMKC Forward plan to invest up to $60M
---
---
The University of Missouri-Kansas City (UMKC) rolled out its UMKC Forward plan, pledging to invest more than $50 million to $60 million over the next five years in five key investments.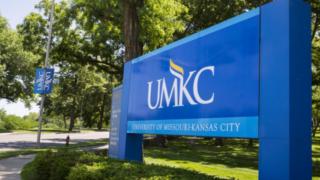 Image courtesy of the University of Missouri-Kansas City
---
Investments are designed to achieve growth and excellence for Kansas City's university, according to UMKC Chancellor Mauli Agrawal.
UMKC plans to shift millions of dollars toward growth and development that will benefit students, the university and the community.
University leaders spoke with community members and businesses to gauge interest in future career prospects for their students, which resulted in putting $50 million to $60 million toward four of what they call "professional mobility" tracks: Health care, education, engineering/business and law and justice.
Part of the investments in the UMKC Forward initiative will focus on student success, faculty development, research excellence, career expansion and community engagement. They also will invest $5 million into adding faculty and development of research and capacity over the next three years.
In order to do this, UMKC will close some programs including an Entrepreneurship Ph.D., Master of Arts in Liberal Studies, Master of Arts in Sociology, Theater MA and a few others.