UMB Appoints New President of Institutional Banking
---
---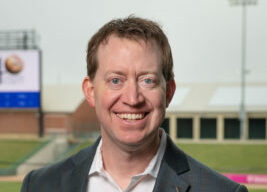 ---
Posted July 20, 2023
UMB announced Tuesday the former director of Healthcare Services, Phil Mason, will be the new president of Institutional Banking for the financial corporation.
Mason has 18 years of experience under UMB and has worked closely with Institutional Banking leadership for years leading up to his promotion, according to UMB.
"Phil is the ideal leader to continue our strong momentum in the institutional space," Jim Rine, president and CEO of UMB Bank said. "In his past role as chief operations officer for Institutional Banking, and more recently leading our healthcare business, Phil has launched multiple businesses and initiatives that are now significant contributors to fee income, deposit growth and competitive differentiation. Phil will now apply these outstanding strategy and leadership talents to the entire division as he continues to drive growth in this part of our business."
Mason will oversee UMB's activities across corporate trust and agency services, institutional custody, fund services, the capital markets division, investor banking services, and healthcare services.
"Clients can expect seamless continuity and continued strategic counsel across all our verticals," said Mason. "Look for us to bring new initiatives that extend our services even further as we continue to focus on best-in-class offerings."
Brian Hutchin will be filling the role of Mason's previous position as director of UMB Healthcare Services.