UM board rejects mask mandates for spring semester
January 2022
---
---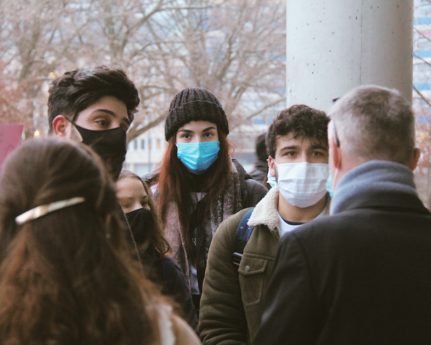 A decision from the UM System Board of Curators has voted down campus mask mandates for students within the UM System. With the start of the new semester, universities such as MU recommend wearing masks indoors but will not require them.
The board met the morning of Jan. 11 to discuss potential COVID-19 policy changes amid yet another wave of surging COVID-19 cases in the state.
University of Missouri system president Mun Choi brought two proposals to the board of curators on Tuesday, urging more stringent requirements for use of masks on campus. The board rejected both measures.
President Choi asked curators to consider two recommendations: 1) Masks required indoors for students, faculty and staff and 2) masks required in classrooms and student labs.
The mask requirements, which would have lasted two weeks, were rejected in separate votes.
The board's votes come just ahead of students' return to campus following the extended winter break, a time when many of them stepped out of their campus-life bubbles and connected with family and friends as the Omicron outbreak was gathering steam.
Choi had asked for mandatory mask compliance, citing statistics from the Institute for Health Metrics and Evaluation at the University of Washington. The IHME's data suggested that greater mask usage in the state could reduce cases of infection by more than 1 million.