After 17 years, and after recognizing nearly 180 physicians in the greater Kansas City region as exceptional health-care providers, it's not an unreasonable question: Where will we find a dozen more like them?
And then the recommendations come in for Ingram's annual Top Doctors
awards, which compels us to reframe the question: "Where do they all come from?" Quite literally, hundreds of qualified physician candidates are under consideration each year, and each year the task proves daunting, trying to identify a comparative handful from a highly qualified and impressive pool of talent.
This year, as in previous years, Ingram's is proud to be able to recognize the extraordinary achievements of a dozen doctors who help give the Kansas City area its well-deserved reputation as a regional center of health-care excellence. From orthopedic surgeons to internists, from the areas of cardiology, surgery, pulmonology and more, we're pleased to share the stories of this year's honorees and note the particular
contributions they make to weaving the fabric of quality health-care for this region.
Please join us in congratulating them, as well as the Top Doctors recognized before them. We're all better off because of what they've given us.
Steven Simpson  University of Kansas Hospital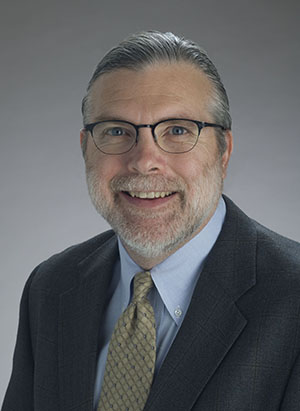 Health-care delivery has witnessed many advances in the 30 years since Steven Simpson earned his medical degree at KU's School of Medicine. Among the most significant, he says, has been the embrace of evidence-based medicine, where hard data can produce better outcomes—even if that introspection reveals needs for improvement. Even if it hurts.
"People in risk management don't like it if you suggest they did anything other than absolutely perfectly," says Simpson, an internist with a focus on pulmonary and critical-care diseases, especially sepsis. But he's a vocal advocate for that use of data, as well as rigorous self-examination, whether it involves a physician's own deli-very of care or an entire organization's.
Medical care has evolved by embracing the concept of "actually knowing the outcome of what you're doing and tracking it in a systematic way so you can say with this group of patients with septic shock, this is how my performance was, this is where my shortcomings were and this is how I can change what I do to be better," Simpson says. "It's something we haven't done since Hippocrates, for over 2,000 years."
Simpson made his way to health care and academic medicine—he's also director of fellowship training for pulmonary disease and critical care at the hospital—after an early start. He said the idea of becoming a doctor set in when he was just 5, and at 7, asked his father what he needed to do to make that happen. "Dad said make straight A's, do all this kind of thing, so I started down that path, set my goals, and got here," Simpson says. That path took him to hospital work as an orderly, working his way through medical school. He pondered academic psychiatry, cardiothoracic surgery, and general surgery before exploring internal medicine. Bingo. "Within  24 hours, I just knew," he said. 
Simpson and his wife, Pam Nicklaus a  pediatric oto-laryngologist at Children's Mercy Hospital, have two sons, ages 19 and 20.
David Wilt  Kansas City Internal Medicine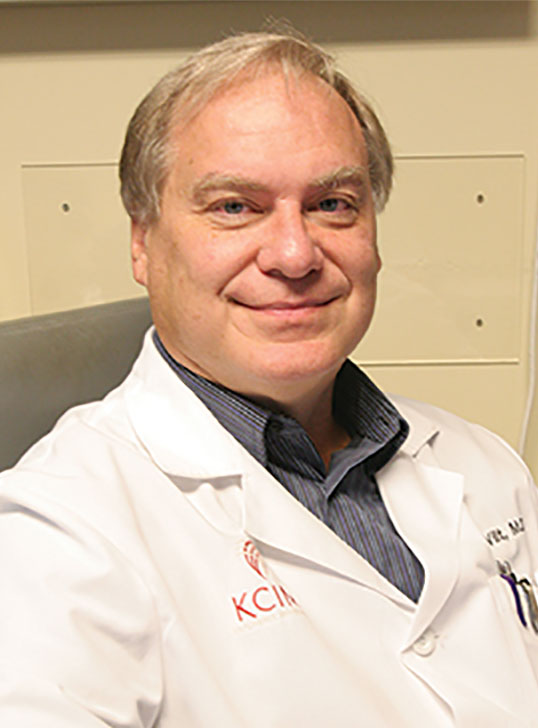 Still a teenager in the early '70s, David Wilt found out—the hard way—the value of good medical care, and of life itself. He was a passenger in a vehicle hit broadside by an older woman in his hometown of Anthony, Kan. Wilt was lucky; just a few cuts and bruises, including an impression of a door handle gouged into his thigh. But the other driver's 5-year-old granddaughter suffered a ruptured spleen and died at the hospital. "I remember thinking, 'I don't want to see that happen. I wonder if I could have done something.' But things build over time, and things like this confirm your interest, and I thought, 'This is where I need to be.' "
One other course determinant: The older woman's law-yers came after Wilt, even though he wasn't driving—rather, he was the one who had insurance coverage, presumably with deep pockets behind it. The lawsuit was thrown out, but "I rapidly lost, at the age of 17, respect for the legal profession." Score that Med School 1, Law School 0.
After securing a bachelor's in biology from Pittsburg State, he earned his medical degree from the KU School of Medicine, interned and did residency work there, and followed with stints at the Veterans Administration Medical Center, then in Topeka at St. Francis Health Center and Stormont-Vail HealthCare. He's currently with Kansas City Internal Medicine, engaged in a field that appealed to him back in medical school. "I loved the group of doctors who did the diagnoses, who figured out the complex problems; to me, that's been my driving force in life anyway," Wilt said. "It's something I tried to teach my children: Don't just figure out what it is, but ask why it is. Internal medicine is the epitome of asking 'why.' "
Exploring that question as in internist at times produces answers that patients and their families don't want to hear. Yet even then, Wilt says, there is a measure of satisfaction "because even though the outcome was bad, we at least were able to tell the family why, and what was going on."
A prime example of that came not long ago when a patient he'd not seen in a while returned to him after eye surgery. Only now, she was blind. Wilt correctly diagnosed a rare illness—the Heidenhain variant of Creutzfeld–Jacob disease—that  produces blindness and normally proves fatal within 56 days of earliest diagnosis. "She died at 54 days," Wilt said, leaving the family to spend nearly every possible hour preparing for the inevitable.
Wilt and his wife, Lisa, a pharmacist, have a son and a daughter, and, fittingly enough, one is studying to enter medical school, the other to be a pharmacist.
James Miller  Kansas Heart and Lung Surgeons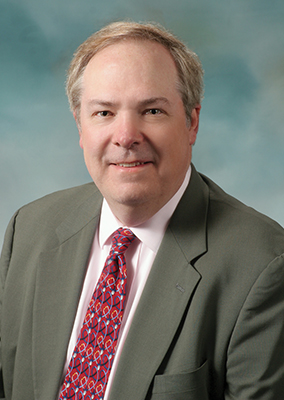 James Miller's life has been defined by opportunity seized, whet-her it was the chance to attend Harvard, to make his home and career in Kansas City, even a chance to serve his country as a battlefield physician—after going through boot camp at the tender age of 59.
Within the past year, Miller returned to this area after serving with a forward surgical team in Afghanistan, where he could see how advances in treatment of battle wounds were being translated into civilian settings. "It's unfortunate that we have to gain such knowledge from that, but it's a fact, and seeing that during my experience with the military has been some of the most rewarding parts of my work," says Miller, a cardiothoracic surgeon with Olathe Health System's Kansas Heart and Lung Surgeons.
The son of an orphan whose life was framed by poverty, Miller made his way to Harvard with academics, leveraging those scholarships into a degree in romance languages and literature. After starting out as a market analyst for International Paper, he thought about going back to Harvard for a joint legal/MBA degree. But a chance encounter with medicine, visiting a friend's class at UCLA's medical school during a trip to his native California, sent him in a new direction. 
He returned to Harvard to earn the science credits needed for medical school—and supplemented his income by working as a janitor in the very business school he'd originally planned to attend. After marrying a girl he'd met from nearby Wellesley College, they decided to find a fresh setting, and Miller enrolled at the University of Pennsylvania School of Medicine. He studied under C. Everett Koop, who went on to become U.S. Surgeon General—and who administered the military oath to Miller when he entered the Army Reserve in 2010.
After school and 10 years of various residency programs, Miller made a couple of trips to Kansas City by chance. They fell in love with it, moving here when a surgical practice made him an offer in the early 1990s. He and Sally have raised five children, ages 19-34, and though none have expressed interest in going into medicine, "if they sense that's not who they are, then they shouldn't," he says. "If you're made for this, there's nothing more wonderful you can do. People entrusting to you the person who means most to them in their lives—there is nothing greater than being granted the privilege of being able to care for that person."
John Helzberg  Saint Luke's Hospital
Some patients you just never forget. John Helzberg has one—a man who came to him in the early 1990s. Diagnosis: liver cancer. "When you developed cancer 20 years ago, there was very little that could be done," Helzberg says. He referred the man to an oncologist, and the patient was told that only supportive care was available, no effective treatment.
"He asked me if I would be his doctor, because the oncologist wasn't going to be able do anything—he just felt more comfortable with me," Helzberg says. The cancer ran its course, but in the interim, Helzberg says, "I became extremely close to him and his family. He was a fascinating man and I learned a lot from him."
So even in the worst of outcomes, there can be a measure of fulfillment, says the gastroenterologist with Saint Luke's Hospital. He had an interest in medicine for most of his youth, having been exposed to one field by his father, a dentist. But the influence of a physician who was teaching at Stanford University helped young Helzberg adjust his course from math to biology. "I really loved science, and always thought it would be better to do the applied type, and I like working with people, I so thought this was the best profession," he said.
The appeal of his specialty comes in its varied workload:  "You get to take care of all age groups—young, middle age, older patients, outpatients, the hospitalized and the very sick. There's a tremendous amount of variety, as opposed to cardiology, where you're primarily dealing with one organ."
Advances in gastroenterology have been astonishing in the 25 years since he completed medical school, Helzberg says. "My field has changed probably more dramatically than most any field. When I started, it was pretty much a diagnostic specialty" and now it's a therapeutic specialty, thanks to the development of endoscopy and other procedures.
The downside of changes in his work is something nearly all physicians can relate to: The demand for volume. "I think health care is much less personalized than it used to be," he says: "When I started, it would not be unusual to see new patients for 45 minutes to an hour." But electronic medical records, hailed as an advance that promotes more efficient health care, now require him to spend valuable time on the computer, rather that in face-to-face consultations.
Helzberg and his wife, Reesa, have two college-age children.
Brad Olney  Children's Mercy Hospitals & Clinics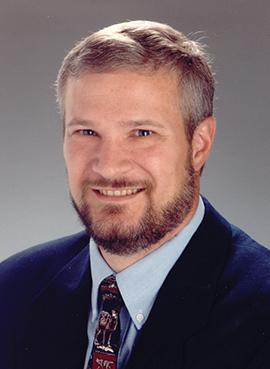 Pediatric orthopedic surgery pays the bills, but Brad Olney wouldn't mind seeing less need for it, and he imagines the day when advances in gene therapy make that possible. "I deal a lot with congenital conditions we're trying to treat, but some of the biggest advances that are going to be on the horizon are with gene therapy, trying to correct diseases after or even before a child is born," he says. "I make my living doing surgery, but it would be nice to avoid it."
Medicine, it seems, was nearly pre-ordained for Olney: He's not only a third-generation physician, but a third-generation surgeon, following his grandfather who operated in Lincoln, Neb., and his father, who did the same 135 miles down U.S. 77 in Manhattan, Kan. "I can't remember a time I didn't want to be a doctor," says Olney. Despite that pedigree, he didn't have a medical education simply handed to him—throughout college, he worked as a hospital orderly, then later on as an ambulance and ER attendant.
After finishing at the KU School of Medicine and following with his residency there in orthopedic surgery, he did a fellowship in the pediatric subspecialty in Australia, came back to Kansas City to work at the University of Kansas Hospital, then to Children's Mercy for more than a decade. He's now the division chief of orthopedic surgery there and also serves as both professor of orthopedic surgery and director of residency for that program at UMKC's School of Medicine.
Orthopedics became attractive because more subspecialties were moving into procedures long within the realm of general surgeons, he said. Pediatrics had an additional pull, Olney said, because "not a lot of people were in it, and I liked the idea of doing something a lot of people didn't do, and watching children grow and meet their potential."
Some patients he'll see on a one-and-done basis, as with trauma cases. Others he may be introduced to just after their born and work with them for years. "I've seen patients up to college that are now 21, being transitioned through," says Olney. "It's a little sad, like with any pediatrician, when a patient graduates and moves on to adult care."
He and his wife, Dawn, are the parents of two.
Kathleen Neville  Children's Mercy Hospitals & Clinics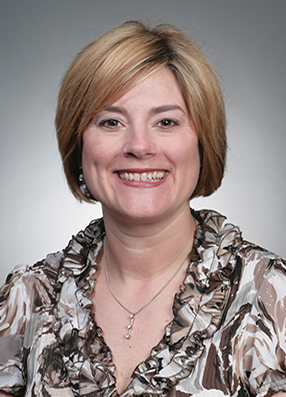 She's director of experimental therapeutics in pediatric cancer for Children's Mercy Hospitals & Clinics and she's the current chair of the American Academy of Pediatrics Committee on Drugs, but here's one you don't see often on a physician CV: Once upon a time, Kathleen Neville earned a Series 7 securities license and put it to use in the heart of the nation's financial-services district. "I worked in business for a little while after college, but I felt the pull back to medicine," she says. "I worked for a Wall Street firm, did P&L/assistant controller kind of stuff." She liked the work, as far as it went, and the numbers came easily. But something was …  missing. That's one reason she turned down a chance to earn an MBA at the University of Chicago.
"At that time, as Wall Street often is, if an oil mine blew up in Africa and you had shorted it, that's great, but nobody ever asked 'What about the people in it?' I decided my life was better served in medicine." Her life—and untold numbers of children's lives. In her current role, she's helping advance treatments for pediatric cancer, a relatively rare but disproportionately heart-breaking illness. 
"I think my specialty picked me," Neville says. "I think a defining moment was with a particular patient, I was a first- or second-year resident, and this little girl with leukemia—she was a handful—but she was upset one day and called out, 'I want Mommy or Kathleen!' " A co-worker told Neville that she didn't treat young patients like kids with cancer, she treated them like kids. "I couldn't see how my approach was different," said Neville, who's one-half of a Top Doctors rarity: She's married to Greg Kearns, chairman of the hospital's medical research department, who was among the first Top Doctors in 1997.
Throughout Neville's residency, she found herself gravitating toward hematology and oncology, and realized that she enjoyed working in the neo-natal intensive-care unit. "It's hard, I won't argue," Neville says, especially when the outcomes are the worst possible. "But to me, death is not necessarily losing a battle—it's having the family in the best possible shape and in a place of peace as much as possible when it comes, so feeling like you did everything you could is a small victory.
"There's more than one day I go home and cry," Neville confides. "But what I've gotten back is a hundred-fold. I feel like I'm the lucky one, to be able to do this, and for my patients to give me the honor of being in this place in their lives makes my life worthwhile."
Robert Haas  Liberty Orthopedics/Liberty Hospital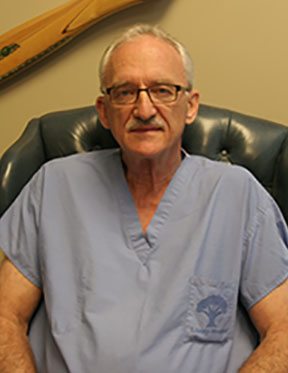 He just … knew. Since childhood, Robert Haas wanted to become a physician. "It was a desire and a passion I have always had," says Haas, of Liberty Orthopedics. "I am very mechanical, and even as a child, I would take things apart and put them back together. As an orthopedic surgeon, I get to do the same thing. I put people back together and try to make a difference in their lives.
Medicine also incorporated his youthful interest in science and math, "but the greatest factor that led me down this path was the simple need to help people and do what I could to make their lives better, all of which led me to apply to medical school" after earning an undergraduate in zoology from the University of Missouri.
And day to day, the ability to help others provides immense satisfaction. Take, for example, a woman he treated early in his career, while still chief resident at MU's medical center in Columbia. "She had severe rheumatoid arthritis and had been confined to a wheelchair for five years," Haas recalls. But after four surgeries—including two total knee replacements—and months of physical therapy, "she walked into my clinic using only a cane. She had tears in her eyes, gave me a big hug, and said that I had changed her life. That was a defining moment early in my career and I think of it often, even now."
An avid pilot and photographer, Haas is also a fit example of physicians practicing what they preach in self-responsibility for personal health. An orthopedic specialist has one thing in common with a mechanical engineer: They both recognize that when too much stress is placed on an operating system, the outcome is not good.
Haas, who raised two adult daughters with his wife, Victoria, says health-care delivery has provided a platform for personal and professional fulfillment, despite some of the costs that his field imposes. "I have a very understanding wife and daughters who have had to deal with missed dinners, delayed Christmas mornings and missed school events so I could be there for my patients," he says, but "I cannot imagine being in a career that you don't like or that doesn't fulfill you."
"I am so lucky," Haas says, "to wake up every morning and know that I have the opportunity to make a difference in the lives of my patients."
James Stewart  North Kansas City Hospital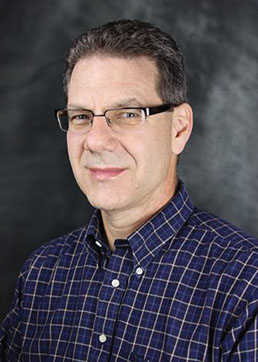 She came to him complaining of a sore throat. So James Stewart took a look. He followed his instincts and his training as an internal-medicine specialist, and took the next step. "I was trained to do a complete examination on everyone who came in," he recalls, "and she had what felt like a mass in her lower abdomen. It turned out to be very early ovarian cancer that we caught before it became symptomatic."
She recovered, "but if that hadn't been caught until the symptoms started to show, it probably would have been incurable," Stewart says. "The idea that internal medicine focuses on details, focuses on the ability to intervene in such cases" is what pulled him into the field in the first place. That, and a love of science and a desire to help people, especially those in his native Northland—with the exception of his four years in medical school at Saint Louis University and his residency and internship at the University of Kansas Hospital, he's never strayed far from home during his career.
At North Kansas City Hospital, he's medical director of case management, which also allows him to focus on geriatric medicine. With that first set of duties, "I can have an effect on the quality and efficiency of health care in the Northland community, not just with patients seeing me in the office," he says. That also lets him keep up with changes in health-care delivery, which come faster and faster.
The family ties that brought him back to Kansas City also inspired his interest in geriatrics. "I had a grandmother who lived to be 102, and my relationship with her made me realize how much that generation had to offer with its life experience and its knowledge," he said. "That, plus the draw of internal medicine—it seemed like a problem-solving specialty, taking a piece of a puzzle and using it to make a clear picture. The geriatric population has multiple problems that make it harder to put that together."
As for health care overall, Stewart sees the potential for better delivery of services and the potential adverse effects to be grounded in the same source: health-care reform. "Millions of more people will have access to care that they don't get now, but if we do this wrong, the providers won't be able to survive," says Stewart.
He and his wife of 35 years—high school sweethearts back at North Kansas City High—have raised three children. 
Jill Moormeier  Truman Medical Center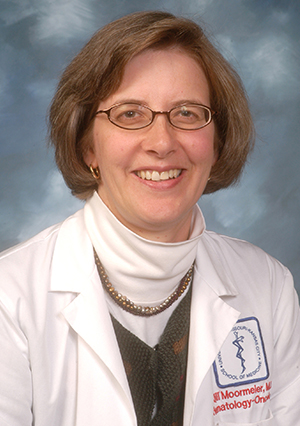 For a physician in the front lines of the war on cancer, it is the Dickensian version of the best of times and worst of times. Jill Moormeier, an oncologist at Truman Medical Center who doubles as associate dean of medical education at UMKC's School of Medicine, sees the best of times coming in the kinds of advances in cancer treatment witnessed in the past 10 or 15 years. And, potentially, even better times with what's coming as genetic research continues to slowly unravel the challenges of cancer treatments.
The flip side of that "is that these new treatments are extraordinarily expensive," Moormeier says. "The cost of the treatment is not sustainable." So it will be a balancing act, she says, in learning how to use new tools wisely, but also within a construct that embraces affordability. 
"Working at Truman, I have maybe a different perspec-tive because we've taken care of so many people with such limited resources" as an urban hospital, Moormeier says. "We need to think about how to get needed treatment to everyone, not just those who can afford extraordinarily expensive therapies."
As a college chemistry major, she sensed a personal need to interact with people. "I really just felt like the physician pathway would lead me toward a much more personally rewarding career, particularly because of the opportunity to interact with people continuously," she says. "I viewed chemistry and engineering as academically and intellectually interesting, but they didn't allow the interaction that was so important to me."
During her residency at the University of Chicago Hospital, a colleague suggested that Moormeier explore oncology, and she quickly embraced the field. The connection that she found between oncologist and patients, she said, "was something that really inspired me at that point, and I started to see oncology from a completely different light." It's a great field from the perspective of practicing medicine, she says, and personally rewarding in the intellectual challenges it poses.
Going forward, she anticipates "a really exciting time. In the next 10 to 15 years, it will be a completely different paradigm in how we think about treating cancers."
Burrel Gaddy  Midwest Orthopaedics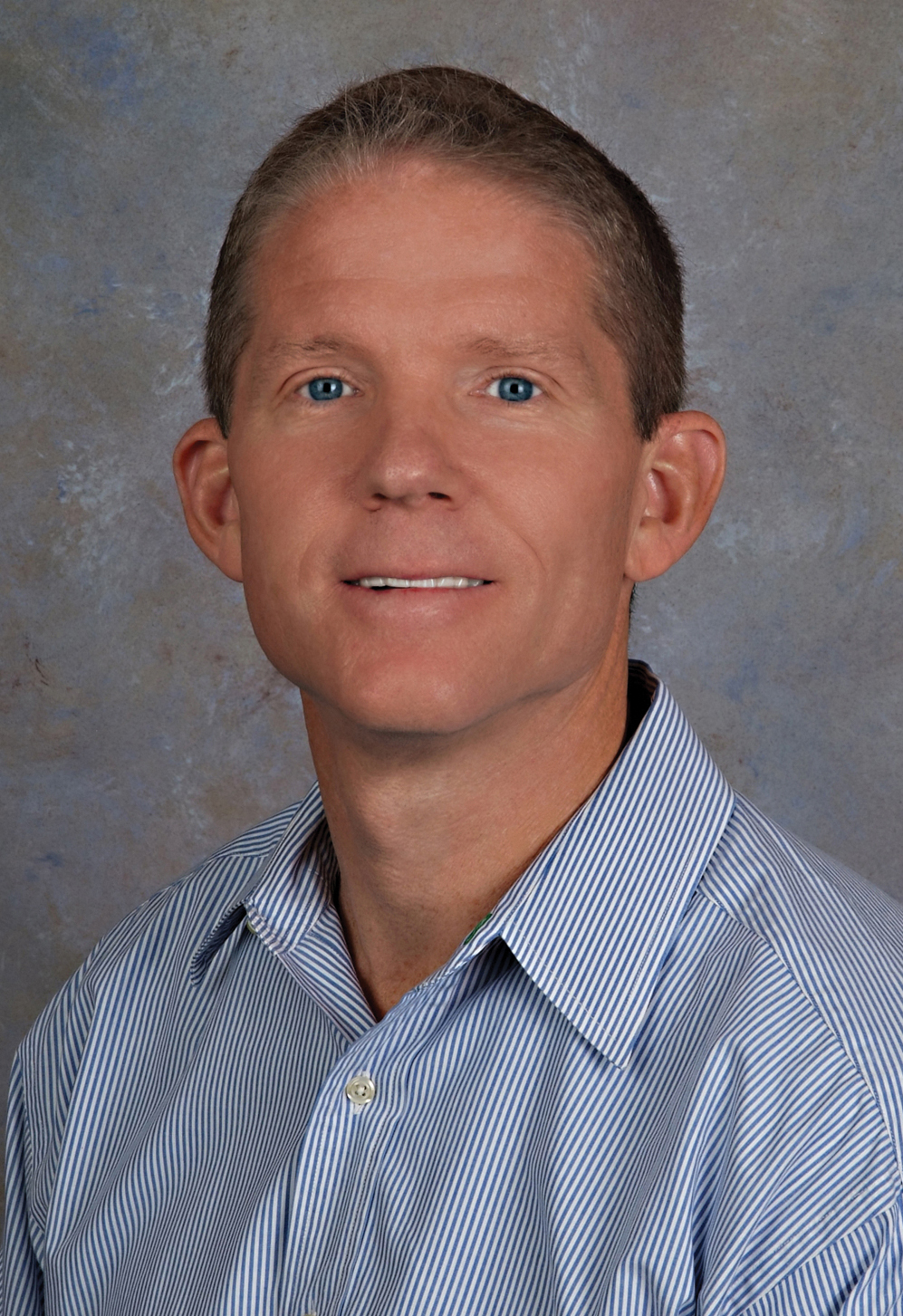 Call it love at first incision. That's what Burrel Gaddy felt as a junior high school student in his native Texas, at the intersection of student, scalpel and frog. "I loved dissection. It's terrible to say that; most kids in junior high school and high school hated it, but I was fascinated by it," says Gaddy, a surgeon with Midwest Orthopaedics.
But it led to his interest in the human body and its structure—after one slight detour. "I wanted to be a heart surgeon forever," Gaddy recalls. But in med school, "I found I really enjoyed working with my hands, mechanically, and thought orthopedics might be interesting, and tried it and thought 'Wow! This is me.' The mechanics of the human body; what could be greater than that?"
He earned his degree from Southwest Medical School in El Paso, followed up with residency in St. Louis at Washington University's Barnes-Jewish Hospital, then sat down with his wife to decide on where to go to work. "We both loved the Midwest and preferred to stay there," Gaddy says. "For us, it was pretty simple: We drew a line from Denver to Nashville, and wanted to be in a big city."
In his time here, Gaddy has seen intriguing advances in health care, and he can explore those from two perspectives: His wife, Denise, is a physical therapist, and they have much to discuss. "It's interesting how medicine has changed, almost more on the care delivery side as on the actual medical side," Gaddy says. "In general, from a medical standpoint, genetic research and stem cell research are the future of medicine—the ability to change the problem genetically for each individual."
For years, medical professionals have talked about Buck Rogers-advances like chips implanted in patients, allowing them to have their complete medical profile with them at all times. "Our dog now has that," Gaddy marvels. "If we get to that point as humans, it's going to be tremendously important and beneficial."
Closer to his own practice, the advances in minimally invasive surgery have been huge. "We're going to that everywhere," he says. "There's less pain, quicker recovery, faster return to function. The technology is always changing, and I have to adapt, but it has improved health-care delivery. I've been in medicine for 25 years, in private practice for 20, and the length of stay in the hospital has been cut in half after those procedures because we can deliver care less invasively."
Randall Mitchem  Heartland Health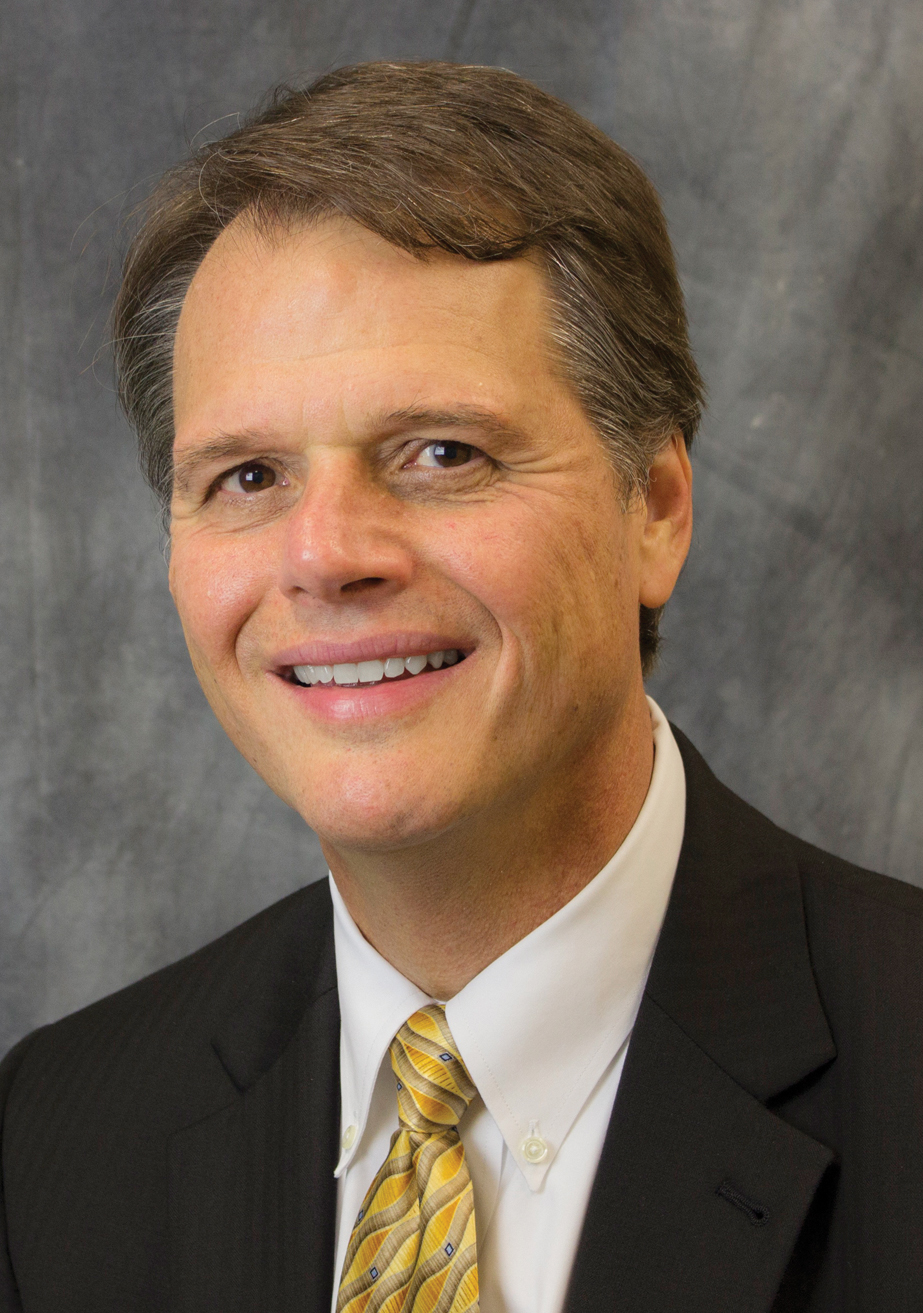 "I always said I was born 50 years too late," Randall Mitchem muses. "I wanted to be that doctor who took care of everything." But, he says, the world changed on him, and if you wanted to be where the action is in medical care—doing what he calls the "heavy stuff"—you had to be a specialist. "For me, the physicians that saw the greatest breadth of unusual and difficult cases were the pulmonary and critical-care physicians."
That's the shorthand version of how the young lad from California came to be at Heartland Health in St. Joseph. The longer version is a tale grounded in passion. As a 19-year-old in Modesto, he had no real direction in life until his father—a physician—helped him get a summer job as a hospital orderly. "I was instantly addicted," Mitchem says. To the point of clocking out after a shift ended at 9 p.m., and just going right back to work. "No one ever knew I was not supposed to be working," he says, and after leaving to grab a few hours of sleep, "I would come back and do it again."
EMT licensing followed, and time on a paramedic ambulance. The physicians, nurses, and paramedics "could sense the passion in me to learn," and they provided vital support though college, graduate school, and his first year of medical school, he says. As for pulmonary and critical care, Mitchem says, "I love the Sherlock Holmes aspect of it, trying to solve the mystery of an unknown case that defies diagnosis, and the intimacy of caring for people that are in need, vulnerable to diseases and the world."
His own father's experience as a physician for 55 years offers a rare perspective on health-care advances. Early in his father's career, the only treatment for a heart attack was to give morphine and some oxygen and hope the patient  survived the night. "Today, says Mitchem, "one of our great cardiology colleagues rushes them off to the cath lab, gives them some magic medicines, and sends them home the next day so they can be back to work on Friday."
A self-described "late-in-life father" of two teen sons, he says they talk at times of a third generation of Mitchem physicians. You can imagine his counsel. "It is an indescribable feel-
ing of satisfaction to figure out what is actually wrong with someone, and then weave that cloth to try to mend them," he says. "You can't fix everything, but I truly believe you can help everyone."
ROY HEGDE  Mid-America Cardiology/University of Kansas Hospital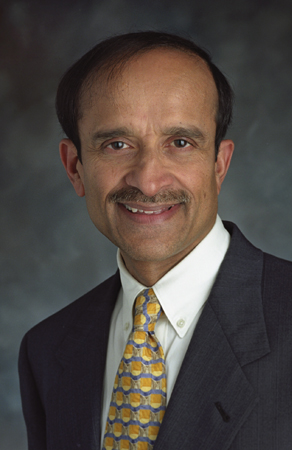 He had perfect scores in chemistry and physics, so engineering school seemed an appealing choice for 18-year-old Roy Hegde in his hometown of Hubli, India. Fate intervened with a case of tuberculosis in his 26-year-old sister, Giraja. "I saw her dying; I felt like she had improper care, and thought I should do something to learn," Hegde remembers. 
That led him to Karnataka Medical College, where he earned his medical degree and served his internship. In 1975, he came to the United States—"Higher education wasn't developed that much in India at that time," he says—and his interests shifted to cardiology during residency, first at Lutheran Hospital of Maryland and the University of Maryland Medical System, and eventually with fellowships in Galveston, Texas.
Then chance reared its head again. The chief of surgery at the UT branch hospital took a job in Kansas City, and soon was courting Hegde to follow him: "I really wanted to stay in Texas, or go to the West Coast, but when I came to take a look here, I really fell in love with the city," he says. "It felt like home for me, and the people were so friendly."
That was in 1981. In the 32 years since, he's seen huge changes in his field. "When I started, we did not have angio-plasty, didn't have stents, and as my career moved along, I had to go for extra training to learn those procedures," he says,  Surgery, as well, was somewhat vanilla compared to today, where advances in arteriographs, pacemaker technologies and new subspecialties in cardiology have emerged.
Hundreds of patients over the years have validated his decision to go into medicine. "The relationship with the patients, personal attention I'm able to give them – I don't know if it's just in the Midwest, but the people here are so grateful for their treatments. They're just the nicest people."
Hegde and his wife, Suma, have raised three children, now ages 26–33—and two are in medicine. The oldest is, like their father, a cardiologist, practicing in Wisconsin, and his sister hopes to work treating impoverished patients overseas. All good by Hegde: "I wanted to make sure it was what they wanted to do, and not just follow Dad," he says.
Looking back, Hegde says, "I wouldn't say I've given back what I wanted to" after the loss of his sister, "but I have no regrets about choosing this profession."