Some are national names that most everyone in America will recognize, but might not be known—even to the locals—as companies based in Missouri. Some are names well-known to residents of this two-state region, but perhaps not as fully appreciated across the nation.
Regardless, among the many corporate brands that the Show-Me State can call its own, some have an elevated awareness with consumers. Recognizing that, Ingram's proudly rolls out its inaugural assessment of the Top 25 Brands in Missouri. A year ago, we ventured into this heretofore unexplored territory with a look at the Top 25 Brands in Kansas City, and a goodly number of those hold up for state-level consideration, as well.
That was surprising, considering that this exercise is a reinforcement of the big-business gulf between the eastern reaches of the state and the western. As expected, St. Louis tops the list of brands by hometown—not much of a surprise, considering it is home to nine of the 10 Missouri companies ranked on the most recent list of Fortune 500 companies. Kansas City? Zip, though the metro area does boast three of those 500 firms when you include the Kansas side.
But that's a national perspective. For us, looking at  companies headquartered across the broad expanse of 69,704 square miles of this state, there are some intriguing brands that jump up and demand inclusion in a list such as this. 
Naturally, such a compilation entails a certain measure of subjectivity. We exercise our own brand of it by excluding big-time brands that operate here and are well-known here, but aren't based here—the Boeing Co. comes to mind. And revenue alone does not command brand awareness, nor do factors like a company's relevance to the business community or immense respect from clients: It's hard to think of an outfit more highly regarded than Lockton Companies, but outside commercial clients who engage it for insurance brokerage and benefits-management services, what's the general public's awareness?
Gingerly treading such minefields and emerging (we believe) with all toes intact, Ingram's has produced this listing of what we consider the Top 25 Brands in Missouri. Agree with us? Let us know. Disagree? Make the reasoned argument that compels us to reconsider. Either way, we think that's a discussion worth having, because it speaks to the broader conditions that support business success here and make this region strong.
And when that conversation is taking place, Missouri shines with a type of brand recognition all its own.
---
Ameren Corp.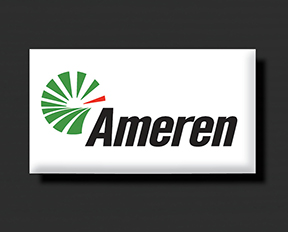 More than 1.2 million Missourians know the Ameren brand because they depend on it to light and power their homes and businesses. This is the holding company for Ameren Missouri, the electric utility originally founded as Union Electric in 1902, and its cross-river counterpart, Ameren Illinois. In the Show-Me State, the company's distribution area covers 63 counties and more than 500 towns, and more than half those Missouri customers are in the St. Louis and St. Louis County area. This publicly traded company is the state's largest electric utility, and serves an equal number of customers in western Illinois. The power generation goes well beyond coal-fired plants: Ameren operates the Callaway Energy Center, the state's only commercial nuclear-power plant, and other plants burn natural gas as well as renewable fuels. Ameren is also the state's largest distributor of natural gas. It even has three hydro-electric facilities around the state. Warner Baxter is the chief executive officer.
---
American Century Investments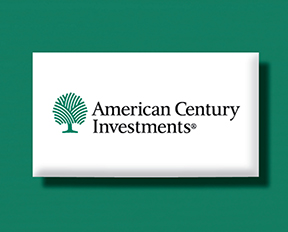 The Show-Me State boasts a number of companies that have grown from startup to billion-dollar enterprises, but few embrace the types of cultural values woven into the American Century Investments brand. The late Jim Stowers Jr. founded the investment management firm in 1958, and today, it has nearly $150 billion in assets under management. That's a lot of wealth created for a lot of investors, and it made Stowers, at one time, one of the richest men in America. But after he and his wife, Virginia, were diagnosed with and treated for cancer, they used the vast majority of their personal wealth to establish the nonprofit Stowers Institute for Medical Research. And they crafted a unique financing structure, giving the Institute their equity stake in the company to ensure that their personal investment would have a chance for long-term dividends. American Century distributes more than 40 percent of its profits to the endowment supporting the Institute's basic biomedical research efforts.
---
Anheuser-Busch Companies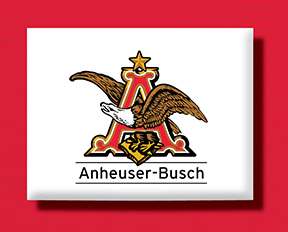 Perhaps the best-known name in American brewing and production of adult beverages, Anheuser-Busch is the brand behind ubiquitous Budweiser, Busch and Michelob labels. But those are just a few of the best-known labels among more than two dozen other brands that are part of AB-InBev, the Belgium mega-conglomerate that bought Anheuser-Busch back in 2008 and owns more than 300 other brands and breweries worldwide, such as Bass Pale Ale, Labatt's and Stella Artois. Those holdings are expected to grow considerably with AB-InBev's potential acquisition of British-based SABMiller, a $107 billion union of the world's No. 1 and No. 2 brewing companies. Back in the U.S., the brand resonates with customers who have made those AB labels five of the nation's 10 top-selling domestic beers, and nine of the Top 20, with No. 1 Bud Light outselling its closest competitor by more than 2½-to-1. Carlos Brito is the company's CEO.
---
Bass Pro Shops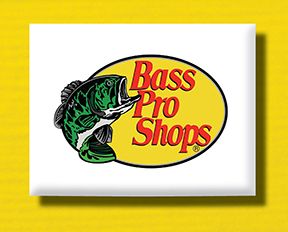 This is a brand that implies fishing, but consumers know it's not about just casting a line: It's about the entire outdoors lifestyle—fishing and hunting, yes, but camping, boating, hiking, and much more, with supplies and accessories for most every outdoor activity you can think of, plus watercraft, ATVs, clothing lines and other goodies. The Springfield, Missouri -based company is the stuff of entrepreneurial legend, growing from young Johnny Morris's frustration with lack of decent fishing-tackle options at the retail level. He rented a trailer and went cross-country to gather the best high-end fishing tackle available, then starting a sales line out of his father's liquor store near Table Rock Lake. In addition to helping people make the Great Outdoors great, Bass Pro is known for outdoor conservation programming as well, helping make it America's leading outdoor retailer, with 57 stores in 27 states (six in the Missouri and the Kansas City area) and Canada.
---
Cerner Corp.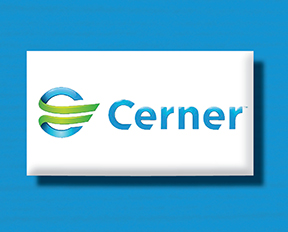 Well-known in Kansas City as the largest local private-sector employer—and a glittering example of hometown entrepreneurial success—Cerner Corp. is also a global company transforming the business of health-care with its suite of IT products and services. Founded in 1979 by three former Arthur Andersen employees, Neal Patterson, Cliff Illig and Paul Gorup, the company changed its name from PGI & Associates to Cerner in 1984, when it rolled out its first product, called PathNet, a laboratory information-management system. In the years to come, the company's goal was to bring the nation's health-care records system into the computer age. That was a big task—and one still not done, despite Cerner's growth to cover 18,000 health-care facilities around the world. All three of the founders remain with the company today: Patterson as CEO, Illig as vice chairman and the semi-retired Gorup, who most recently ser-ved as chief innovation officer.
---
Drury Hotels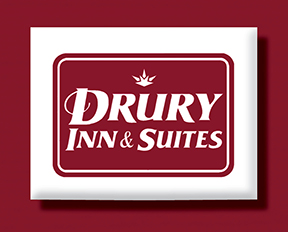 Across 21 states from Arizona to the Atlantic, more than 130 hotels fly one of the Drury Hotels flags, beckoning travelers with a brand that stands for "clean rooms, friendly service and honest value." That's how Charles Drury, president and CEO, greets prospective guests on the corporate Web site for Drury Inn, Drury Suites, the combined Drury Inn & Suites, Drury Plaza Hotel and Pear Tree Inn. The company was founded in 1973 with a single unit in Sikeston, Mo., down in the bootheel. "Since then," the company says, "the Drury family has created a hotel system known for customer service and satisfaction" by focusing on the core values of quality, value and consistency. The value proposition includes free WiFi throughout the hotel, free hot breakfast and the free 5:30 p.m. Kickback event. And those who chafe at other hotels that gouge you, will appreciate the free local phone calls and up to an hour of free long-distance calls per night.
---
Edward Jones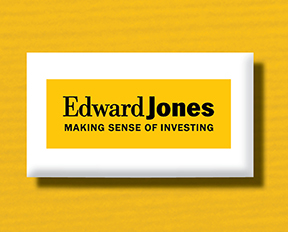 For the first 35 years of its existence, Edward D. Jones & Co. was strictly a St. Louis enterprise. It didn't open its first branch office until 1957 (in Mexico, Mo.), and nearly 50 years into its life, the wealth management firm still had just 100 brokers working for it. Expansion, if it would come, would be into small-town markets where competition was slim, if it existed at all. Since then, however, the founding family's leadership has passed to a series of managing partners who have made Edward Jones the most accessible wealth manager in America—no other company boasts a U.S. office count of 11,000 (and 550 more in Canada). All told, those offices combined have nearly $136 billion in assets under management, and 13,500 financial advisers manage funds for nearly 7 million investors. But the brand today is built on the same values that Edward Sr. embraced on Day One: Personal attention to the needs of individual investors. James Weddle is just the fifth managing partner in the firm's history.
---
Energizer Holdings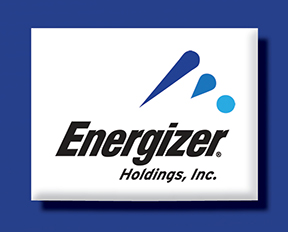 You hear Energizer, you think Bunny. But there's a lot more to this St. Louis-based conglomerate than just batteries. The Energizer brand was built on a foundation of power and lighting supplies, as well as 30 established consumer brands around the world, from shaving-supply companies like Schick and Wilkinson Sword to Banana Boat sun screens. And the company's reach remains worldwide, with products in 160 countries—and counting, with operations in 50 nations. But it's a different Energizer at the start of 2016 than it was just a year ago: Last July, the mother ship split into two separate organizations—the power-related division that retained the longstanding Energizer brand and battery production, and a new division with the task of building a personal-products brand from the ground up. That would be Edgewell Personal Care, which controls the shaving, sun care, and feminine-care product markets that accounted for a significant portion of Energizer Holdings revenue.
---
Enterprise Holdings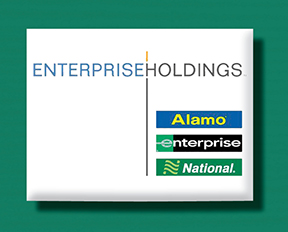 If you're choosing between Alamo, National and Enterprise for your next vehicle rental, we can simplify things for you: You're going with Enterprise. That's because this St. Louis-based rental giant owns the other two brands, as well. That's how the company is able to generate annual revenues of $19.4 billion and account for more than 93,000 employees. Those metrics make Enterprise Holdings the world's largest car-rental service measured by revenue, employees and fleet. The company's roots were set by a 33-year-old Navy veteran, Jack Taylor, when he opened its doors in 1957 and named that one-man operation in honor of the aircraft carrier that had carried him across the South Pacific in World War II. From an initial stock of seven vehicles, Enterprise has grown to a combined fleet of more than 1.7 million cars and trucks across its brands and affiliates worldwide. Pam Nicholson, who succeeded Jack's son Andrew, is the company's chief executive officer today.
---
Express Scripts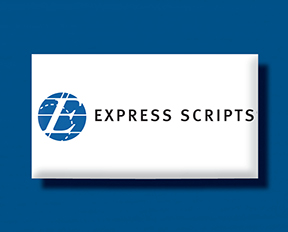 For many companies, brand-building is an exercise that has gone on for a century or more. Compared to them, Express Scripts is just getting its foot in the door as a 30-year-old company. But since that founding in 1986, the St. Louis-based pharmacy-benefit manager has soared, cracking the Fortune 500 just four years after startup. The importance of the pharmacy benefit space is reflected in the company's continuing rise, cracking the Fortune 100 in 2010, the Top 50 in  2013, then the Top 20 in 2014. Also reflective of its emergence is an employee head-count that leads all companies in St. Louis—more than 30,000—and nearly $110 billion in annual revenue. Express Scripts coordinates distribution of outpatient pharmaceuticals for millions of Americans by providing benefit management services to employers, along with home-delivery services and clinical management programs. Clients also include HMOs, health insurers, union benefit plans, third-party administrators and others.
---
H&R Block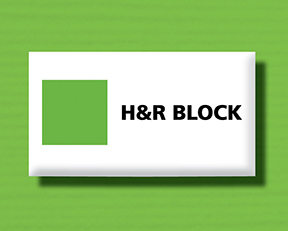 The hard work of brand development never stops, but it definitely has a payoff that can be measured. "We've literally talked to thousands of consumers from a variety of segments," says Kathy Collins, chief marketing officer for H&R Block. "Amazingly, 96 percent of them recognize H&R Block, and the traits they most identify with us are that we are reliable and trustworthy. They know our tax pros do good work." This is what comes from 60 years in pursuit of excellence, bolstered with the company's guarantee of the final product's accuracy. It's also a brand that comes and goes in the minds of consumers, sharpening in focus as the middle of April approaches. In a hotly competitive service line undergoing wrenching technological change, the battle for customer loyalty never ebbs. Research metrics, Collins said, confirm that "we're doing a good job, but we're not satisfied.  We're constantly striving to maintain our image as reliable and trustworthy."
---
Hallmark Cards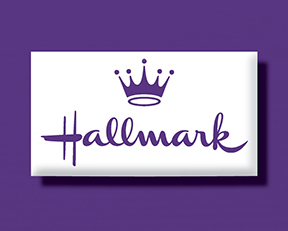 The corporate structure is different, but for consumers, the brand will remain the same. Perhaps Kansas City's most immediately recognizable brand—Hallmark Cards—announced a strategic reorganization in 2015, taking Hallmark North America and crafting from it three operating units for greetings and expressions, retail operations, and a home and gifts division. Factoring in Crayola, Crown Center, Crown Media and Hallmark International, it left the company with seven operating divisions, but the overall missions of the new units would remain largely the same: Set the company's products apart in each of their spheres. The digital era has not been kind to a company whose strands of corporate DNA were formed by ink and paper, but Hallmark continues to adjust with its own suite of on-line products and shopping options, and the company continues to be one of the largest private employers in the Kansas City area, with 3,000 working here, and a global staff of nearly 11,000. 
---
Hardee's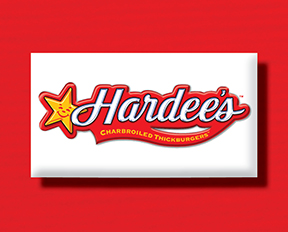 You may know them for the various interpretations of its Thickburger concept, you may know them for their attention-getting TV ads. But did you know that Hardee's was based in Missouri? Founded in Greenville, N.C., by Wilber Hardee back in 1960, it moved west in 2001. As part of a corporate family that includes Carl's Jr., the Hardee's brand calls out to fast-food customers from nearly 2,000 locations in nearly 30 states, mainly across the Midwest and South. The company says its brand is defined by its premium products, franchise flexibility and what it calls "edgy" advertising: "Our bold, irreverent image resonates with our aspirational target audience of young, hungry guys who represent the most frequent quick-service restaurant users," the company says.
"With high-profile celebrity spokesmodels like Heidi Klum and Jenny McCarthy, and TV spots that are funny, provocative and buzzworthy, we've kept our brand fresh while always putting the food front and center."
---
Helzberg Diamonds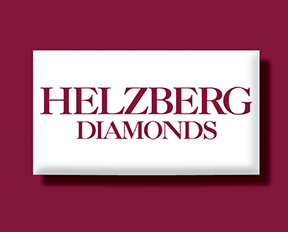 Half a century ago, Barnett Helzberg's "I Am Loved" buttons became a nationwide hit, bringing a new awareness—and some national attention—to a longstanding local jewelry brand in Kansas City. It's been an effective tagline for the brand for a long time, but 20 years after Helzberg sold the company to Warren Buffett's Berkshire Hathaway, it introduced a new line in '15: "Here's to Love." Time will tell if that can capture the hearts, emotions and wallets of the "I Am Loved" messaging, but in other ways, the company isn't changing a bit: It's still committed to offering a wide range of diamonds and other precious gems in pieces for engagements, weddings, graduations and other milestones, as well as watches and accessories. One other thing that hasn't changed is the drive to innovate at one of the nation's best-known jewelry chains. That was evident in 2012, when the company opened its first outlet mall concept (in Woodburn, Ore.). Beryl Raff was Buffet's hand-picked selection for CEO.
---
Kansas City Chiefs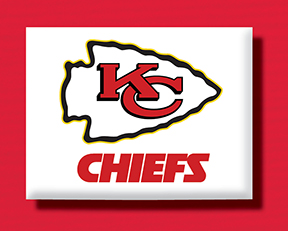 A professional sports team's brand can shine or fade quickly, and many rise and fall from year to year. But no team in the history of the National Football League is able to boast what the Kansas City Chiefs had going for their brand through the end of the 2015 regular season. After a 1-5 start that made the team the NFL's most disappointing through mid-October, head coach Andy Reid rallied the troops to an unprecedented bounce-back of 10 straight wins. Entering the post-season, the brand had recaptured enough respect nationally to merit inclusion in sentences that also referenced the words "Super Bowl contender." Not a bad way to reinforce loyalties for a team born in Dallas in 1960. The Texans rebranded the Chiefs after Lamar Hunt adopted Kansas City in 1963, and the team was quickly adopted by fans, in turn. They were rewarded three seasons later with a berth in the world's first Super Bowl. Though the Chiefs lost to the Packers in that game, they won it all three seasons later.
---
Kansas City Royals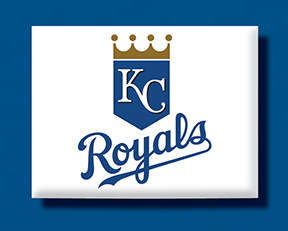 The brand of the Kansas City Royals, Mike Bucek is happy to say, has clearly been enhanced since the Royals rolled over the New York Mets to win the 2015 World Series. "It's expanded our national and global profile," says Bucek, the team's vice president of marketing and business development. "The Royals brand has been admired locally and regionally," he said, "but now baseball fans all over the country recognize the success the organization has achieved. The club was built through strong scouting and player development, and people respect the fact that it was the right formula to be successful in a small-market." So if you're a denizen of a major-league baseball front office, there are lessons to be drawn from that brand. If you're a business owner, you associate it with the wisdom that comes from hiring the right talent. And if you're a fan? The traits you'll associate with, Bucek said, fit into these buckets: Successful. Competitive. Respected. Exciting, Hard-Working. Fun. Affordable.
---
Missouri Tigers
"We are the University of Missouri. We are MU. We are Mizzou. We connect one to another with consistent symbols of our institutional brand—symbols of the Mizzou experience." So says the Identity portal of MU's Web site, which says the public recognizes the familiar Tiger brand because of that consistency. It might be easier to build that kind of brand connection with 6 million residents when you represent the biggest public institution in the state, as opposed to the western neighbors, whose two Big 12 universities fight for allegiance with a population less than half Missouri's. As well-known as the Tiger image is, though, the university brands itself visually with campus icons, including  the six Ionic columns that are landmarks in Columbia. "The Mizzou brand reflects our history, traditions and culture," the university says. "It's our strength and power. It's AAU. It's land-grant. It's the No. 1 choice of Missouri high school students. It's Tigers. It's who we are."
---
Monsanto Co.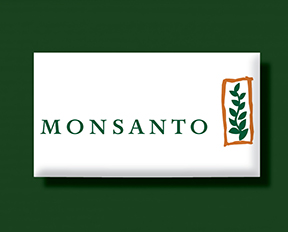 "We deliver agricultural products that support farmers all around the world." So states the Web page that describes this St. Louis-based farm-products company to the digital world. To be sure, there's a lot about the brand that speaks to the role that agriculture played in mankind's emergence from caves and treetops. Monsanto boasts more than 23,000 employees working at 404 facilities in 66 countries worldwide, and more than 10,000  at 146 facilities in 33 American states. All of them focus on development of newer, better seed lines, safer crop-protection products, and research into the biotechnology traits of plants. But it's a brand with a troubled image, one largely defined by which side of the political spectrum one calls home, for its work with genetically modified organisms. The brand's challenge, then, is rebutting its critics and demonstrating with greater clarity that the benefits of its work vastly outweigh mainly perceived, often unfounded and generally ill-defined risks. 
---
Nestlé Purina PetCare Co.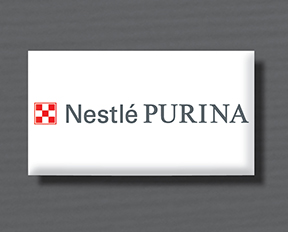 There are lots of reasons why Nestlé Purina is one of the most recognizable brands to come out of Missouri. For one, with $8.4 billion in annual sales, it's the nation's—and by default, the world's—second-largest pet food and pet products company, trailing only Mars Petcare. The St. Louis company produces top-shelf dog and cat foot, treats and pet-care products, from brands like Alpo and Beneful to Friskies and Fancy Feast, to Beggin' treats and Tidy Cats litter. Of course, much of its brand recognition can be traced to consumer awareness of the parent company, Swiss-based Nestlé, the global producer of food for two-legged creatures. And Purina itself has long been known for pet products, especially in these parts; the Ralston Purina company, acquired by Nestlé for $10.8 billion in 2001, was founded in St. Louis as Purina Mills in 1894. The founder? William Danforth, whose family legacy in St. Louis produced a U.S. senator and a chancellor at Washington University.
---
O'Reilly Auto Parts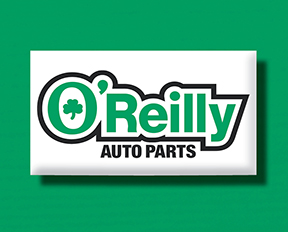 When you sell thousands of disparate parts and supplies for cars, trucks, boats and motorcycles, the product line doesn't immediately define the brand. Instead, for Springfield-based O'Reilly Auto Parts, "at the top of the list is excellent customer service," says Jeff Shaw, executive vice president for store operations. The company's 72,000-plus team members, he says, "work extremely hard to provide our customers with consistent, top-notch service by staffing our stores with the friendliest, most knowledgeable auto parts professionals in our business." After that, he says, comes the broad array of inventory—a strategic, competitive advantage is a team member who can correctly boast "Yes, we have the part" when customers ask. Finally, Shaw says, the brand stands for value. "We take great pride in our consistently high levels of customer service and great parts selection coupled with competitive prices, all of which create incredible value for our customers."
---
Rawlings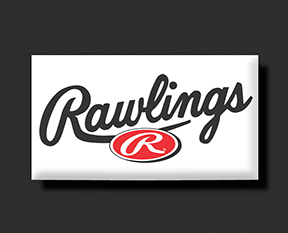 If there's one Missouri brand that triggers mental images of dust, sweat and the adrenaline rush of victory—along with memories of Little League baseball, PeeWee football and impossibly high basketball rims—it belongs to Rawlings Sporting Goods Co. Founded in 1887, the company makes and markets a wide range of sporting goods for sale across the United States. Whether the activity level is professional, amateur or novice, Rawlings offers baseball, basketball, football and softball gear for most every need. Innovation has long been part of the culture behind the brand; Rawlings gave us the first football shoulder pads back in 1901. It has also enhanced the brand image with fans by signing endorsement deals with some of the biggest names in the various sports. We're particulary impressed with the Salvador Perez line of products for catchers. The company today is led by Chief Executive officer Michael Zalket.
---
Saint Louis Cardinals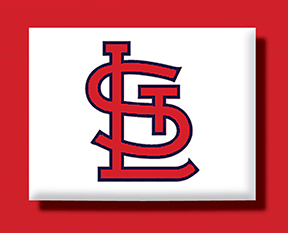 The numbers describe the brand: Forbes pegs the value of the St. Louis Cardinals at roughly $1.4 billion, sixth out of the 30 major-league baseball teams. But St. Louis as a market is No. 24. The Cards have the best local TV ratings—and contract—in MLB; they've attracted more than 3 million fans a season for 12 years, and 17 of the last 18, second overall in pro ball. Where does that loyalty come from? It isn't just St. Louis, because fans hail from Denver to Indianapolis, and beyond. It isn't just the winning, though that helps: The Cards have won three straight NL Central titles, and have been to four World Series (winning two) in the past 20 years. Maybe that's it: the past 20 years also have come under the principal ownership of Bill DeWitte Jr. On his watch, the team has demonstrated more consistent on-field success than either of the two previous 20-year stretches dating to 1955, periods where the Cardinals first established themselves as the Midwest's team, not just one from St. Louis.
---
Shelter Insurance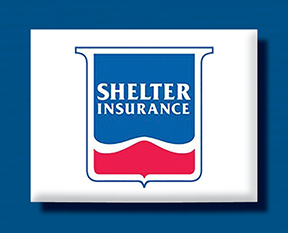 Columbia-based Shelter Insurance is a brand born, in organizational terms, out of a divorce. Twenty-five years after its 1946 founding, MFA Mutual Insurance Co. broke away from the Missouri Farmers Association and began to develop a new identity, focusing on a new clientele. Today, that brand resonates with urban as well as rural clients, and not just across Missouri, but 16 other states—and even globally, with the 1986 creation of its Shelter Reinsurance Co. subsidiary. The parent company's family includes Shelter Mutual Insurance, Shelter General Insurance, Shelter Life Insurance, and Haulers Insurance Co., as well as the reinsurance operations, and together, they employ about 2,000 people, including 1,300 insurance agents selling policies for home, life, vehicles, farm, business, and more. It also has nearly $6 billion in assets under management. Rick Means is the current chief executive.
---
Silver Dollar City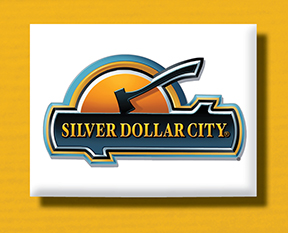 The company behind the brand is Herschend Family Entertainment, which may not immediately come to mind as the average person contemplates Missouri's biggest brands. But the public-facing brand they ride like a success rocket is Silver Dollar City, the company's flagship operation and the long-time heart of Branson's family-destination appeal. Brothers Jack and Peter Herschend have long since turned over the operating reins
to another generation of leadership, but they were responsible for taking the asset that their mother used to start a family business after the premature death of their father—a hole in the ground that became Marvel Cave—and they built a billion-dollar entertainment empire around that draw. Today, Silver Dollar City is just one of three amusement parks, including Tennessee's Dollywood, three water parks, and various regional attractions like the Branson Belle and Ride the Ducks, or national ones like the Harlem Globetrotters, in HFE's portfolio.
---
Wells Fargo Advisors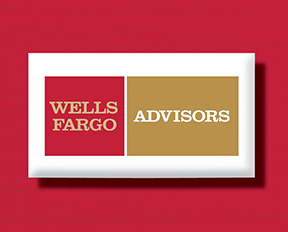 For consumers, Wells Fargo Advisors may conjure up thoughts of the San Francisco bank that popularized the name when it became the country's first nationally chartered bank. And they're close—Wells Fargo & Co. includes Wells Fargo Advisors among its subsidiaries. But rather than traditional banking services, the St. Louis company provides asset management, brokerage services, estate planning and retirement planning guidance, portfolio analysis and monitoring, and other financial services through more than 18,000 registered representatives. That makes it the nation's third-largest full-service provider of retail brokerage services, based on the number of advisors, and the third-largest provider of managed accounts, based on assets under management. The advisory traces its history to 1879, but in the past decade, it has grown substantially with acquisitions, particularly of Wachovia Securities,  which itself had acquired St. Louis-based A.G. Edwards in 2007.
---
Methodology
Missouri has more than 200 private companies with annual revenues of at least $100 million. It's home to dozens of public companies generating an aggregate of more than $200 billion in sales each year. So how does one objectively determine a roster of the Top 25 Brands in a state this big, with a business infrastructure this diverse? 
We started with a long list of companies headquartered here, then created a scoring system to assign points for various measurements, including:
• Revenues, because nothing says you've made a connection quite like getting a customer to pay you money.
• Geographic reach, the ability to project a brand to nationwide and foreign markets.
• Employment levels. A company's ability to make an impact on this state is not limited to its sales volume—the money it circulates into the local economies by virtue of the work force it employs says something about the power of its brand.
• Civic engagement. Some brands, to be brutally candid, matter more to their home communities than others.
We assigned extra points to those brands that recognize their own corporate fate is tied to the well-being of the communities they call home, and act accordingly.
---