GRAND BRANDS
Which corporate brands are pillars of Missouri's business infrastructure? Here are 25 that put the "Show" in Show-Me.
What makes for a standout brand? Far beyond a visual cue or icon, a company's entire identity is built into its brand. That includes the quality of a product or service, interactions with customers and follow-up or support engagement, advertising, marketing across an increasing number of channels, and even the way it responds to a growing challenge of on-line consumer reviews. An entire sub-industry in the world of marketing has grown around the concept of brand promotion and brand defense.
Sometimes, even that isn't enough. Take the case of Monsanto. Four years ago, when Ingram's first forayed into assessments of relative brand strengths for companies based in Missouri, the agribusiness giant was a lock for inclusion. Today? The brand has been retired by its new owner, German-based Bayer. And, given Monsanto's legal setbacks in the wave of lawsuits over the health effects of Roundup, that was probably a wise decision on Bayer's part.
As for this year's Top Brands, we've tinkered with he process a bit to exclude the slam-dunk brands associated with professional sports—notably, the Cardinals in St. Louis and the Chiefs and Royals in Kansas City. The Royals brand has lost a bit of sheen since 2016, the year after a World Series championship. And the Chiefs brand has gone galactic with this year's Super Bowl victory. But as entertainment destinations, those teams are in, well, a different league as far as branding goes.
You can look at brand-value ratings assigned by marketing trade organizations, you can look at revenues, you can look at employment numbers and civic engagement of brands to produce a structure that helps identify top brands. But when the number is set at 25, some big players will by definition
be left out.
Among those, in the financial services world, are iconic names like Commerce Bank, UMB and Stifel. In manufacturing, Olin Corp., cereal maker Post Holdings and electrical/communications distributor Graybar Electric could have a claim to brand fame here. Same for Lockton Companies, Shelter Insurance and Reinsurance Group of America in the risk-management and benefits consultancy worlds, or Drury Inns and Silver Dollar City in the hospitality and entertainment sectors.
Where does that leave us? With some pretty heavy hitters in the branding space. The trade publication Brand Finance identifies more than a dozen Missouri companies with brands that have valuations—the brands, not the companies themselves—that run into the billions of dollars. Topping that list is Nestle Purina Petcare, with a brand value of $8.2 billion. Can't argue with the name recognition and perception of a company positioned the way this one is with consumers, who shelled out $13.2 billion for those pet-care products in 2018. Creating an economic footprint in Missouri that includes more than 2,200 jobs also makes Nestle Purina a factor.
But even when you have metrics like those, a good deal of subjectivity is involved in working past the metrics to assess brand strength. One surprising outcome of the selections was the greater geographic balance this year between the two major centers of commerce, St. Louis and Kansas City. Our eastern neighbor can claim 13 of these 25 as hometown enterprises; Kansas City has nine on the list, up two from 2016.
Why was this surprising? Because St. Louis is generally viewed as more of a big-brand city; of the 21 Missouri companies listed on the most recent Fortune 500, St. Louis is home to 15. Kansas City had just four.
Where are we wrong? Make your case; we're open to arguments. When it comes to brand giants of the Show-Me State … just show us. We think that's a discussion worth having, because it speaks to the broader conditions that support business success here and make this region strong.
And, as we said back in 2016, when that conversation is taking place, Missouri shines with a type of brand recognition all its own.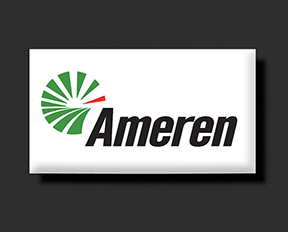 Ameren Corp.
With the general exception of the Kansas City region and southwest Missouri, the Ameren brand stands for power: The St. Louis company serves more than 1.2 million customers in the state. Founded as Union Electric in 1902, Ameren Missouri and its sister company across the river, Ameren Illinois, generate more than $6.3 billion in annual revenue for the parent holding company. In Missouri, Ameren's service area spans 63 counties and more than  500 towns, and a considerable number of its customers are in the St. Louis and St. Louis County area. A publicly traded company, it is the state's largest electric utility, providing power through a number of channels: coal-fired plants, the Callaway Energy Center (Missouri's only commercial nuclear-power plant) plants burning natural gas and others fired by renewable fuels. Ameren is also the state's largest distributor of natural gas. It even has three hydro-electric facilities around the state. Warner Baxter is the chief executive officer.
---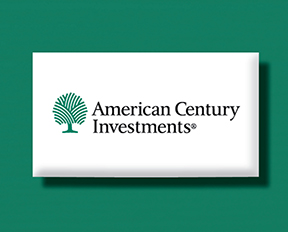 American Century Investments
A classic tale of entrepreneurial success in a city known for them—think Hallmark, Lockton, Cerner, etc.—American Century is a giant in financial services. Managing roughly $160 billion in assets, the company is not just a giant in that investing space, but a titan of philanthropy in the Kansas City region. From a bedroom of his home in 1958, the late Jim Stowers founded the investment management firm that would make him, at one point, one of the wealthiest men in the country. It was wealth with a purpose: he and his wife, Virginia, donated the vast majority of it to the cause of cancer research (each had survived the illness) with the creation of the Stowers Institute for Medical Research. The institute became a linchpin for life-sciences research in this region on the day it opened just before 2000. The core business, led by CEO Jonathan Thomas, distributes more than 40 percent of its profits to the endowment supporting the institute's basic biomedical research into genetic-based diseases including cancer, diabetes and dementia. American Century is a global enterprise with offices in New York, California, London and Hong Kong.
---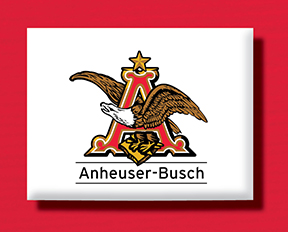 Anheuser-Busch Companies
Sometimes, a brand is more than a stand-alone brand, and that's the case with this brand behind the brands that make up some of the most popular lines of beer in America, including  Budweiser, Bud Light, Busch and Michelob. The parent was founded in 1852 and attained legendary status that made St. Louis a mecca of fermentation on the scale of Milwaukee during the 20th century. Things changed with a more global reach after Brazilian mega-conglomerate InBev did what was once thought undoable: It acquired Anhueser-Busch in 2008, and uses its global re-ach to cast Bud products around the world, accompanied by more than 300 other brands from breweries globally. Now, the Bud products fill a beer-world niche alongside other popular styles and brands including Bass Pale Ale (Great Britain), Labatt's (Canada) and Stella Artois . Thanks to the heavy lifting the company did during its marketing and branding wizardry during the 20th century, AB labels account for five of the nation's 10 top-selling domestic beers, and nine of the Top 20. Its top seller is No. 1 nationally, Bud Light. Carlos Brito is the corporation's CEO.
---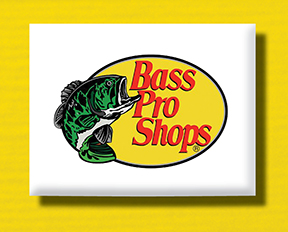 Bass Pro Shops
How big a brand is Bass Pro Shops? Big enough to be two of the biggest names in outdoor recreational equipment: The Springfield-based company founded by Johnny Morris nearly 50 years ago laid out a cool $4 billion to acquire competitor Cabela's in 2017. Morris, understanding that two brands are better than one, left the former competitor's brand in place, ensuring a wider net would be cast in pursuit of consumers seeking gear for fishing and hunting, camping, boating, hiking, and almost any other outdoor recreational activity you can think of. Young Morris started selling fishing tackle behind his father's liquor store near Table Rock Lake, then took the show on the road to promote his goods by trailer. With the financial muscle provided by retail locations from Anchorage to the Florida Keys, Bass Pro Shops is both a leader in outdoor conservation programming and now a force in tourism as the driver behind the Wonders of Wildlife aquarium and natural museum in Springfield.
---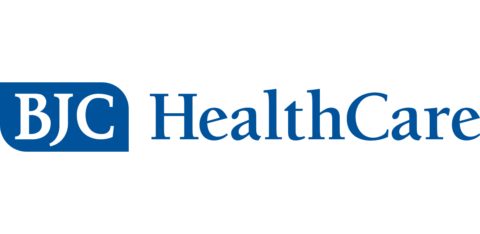 BJC Healthcare
In Missouri health-care delivery and life-sciences research, they don't come any bigger than BJC Healthcare. For Kansas City readers, here's some perspective: your largest health-care providers are HCA Midwest Health, Saint Luke's Health and the University of Kansas Health System. Each is a massive, multi-campus health conglomerate, and combined they have … almost as many employees as BJC does by itself, roughly 31,500. Since 2017, the bedrock of private employment in the St. Louis region has been led by Richard Liekweg in the role of CEO. The company has two flagship hospitals in that market, Barnes-Jewish Hospital and St. Louis Children's Hospital, and each of them is nationally recognized as an academic hospital. They are just two of the 15 facilities in the BJC fold, providing the region with more than 4,300 physicians, 3,422 staffed beds, and a staggering 151,000 annual patient admissions, and yielding more than $5.3 billion in revenue.
---

Boeing Co.
Most people who think of Boeing as your friendly neighborhood commercial planemaker are only seeing a piece of the picture. Making passenger planes for commercial aviation is just one division of this Chicago-based aviation giant, which also has units that deal in capital, shared services and engineering/operations/technology. But one other unit is hugely important to St. Louis, and that's the Defense, Space & Security division that employs 14,500 people and is one of the region's largest private-sector employers. The defense unit traces its roots back to the McDonnell Douglas Corp., which was acquired by Boeing in 1997 but was allowed to remain as an operating unit of the merged company. Though the C-suites were relocated to Arlington, Va., in 2017, Boeing Defense continues to be a vibrant brand for the St. Louis region, and a key component of Defense Department research through its Phantom Works operations.
---

Burns & McDonnell
The Burns & McDonnell brand has changed over the past decade, and not just because of the stylized ampersand it incorporated in 2015. (That design, by the way, was meant to focus on the collaborative nature of everything this design-build/engineering giant does, hence the reliance on "and" as a visual cue.) In that span, the firm based in south Kansas City has attained the status of this region's largest as measured by revenues—$4 billion in 2018, and likely to be higher when the books are closed on 2019. Chairman and CEO Ray Kowalik is at the helm of an operation that is, all in one, more than a century old, a Top 10 private company in the market, and a recent member of  the Ingram's Corporate Report 100 list of fast-growth companies. Rapid growth combined with multi-billion-dollar revenue is an unusual dynamic for a long-established company, but one that Kowalik's team of 3,180 in Kansas City (and 7,639 firmwide) continues to improve upon.
---

Centene Corp.
Has any company in Missouri come farther from its roots than Centene Corp.? It's hard to think of one, given that this St. Louis-based company started as a non-profit Medicaid plan in 1984 and today is the nation's largest Medicaid managed-care organization and a public company with revenues of more than $76 billion. Its founder, Betty Brinn, grew up in an orphanage in Milwaukee, where she later worked as a hospital bookkeeper. Her experiences as an orphan provided the founding principles for what started out as Family Hospital Physician Associates. A decade later, Michael Neidorff became president and CEO, and the growth became almost exponential. He rebranded the organization as Centene Corp. and moved the operation to St. Louis, then took it public in 2001. In addition to its work in the Medicaid realm, it is the nation's largest insurance carrier on the federal Health Insurance Marketplace, created as part of the Affordable Care Act passed in 2010. It also serves the Defense Department as one of the nation's largest providers of managed-care services for military families and veterans.
---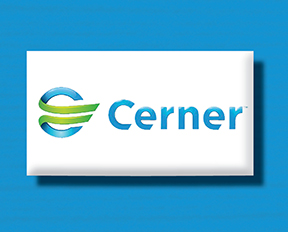 Cerner Corp.
Much has changed at Cerner Corp. in the past five years, especially in the C-suites, with the passing of Neal Patterson in 2017 and the retirements of his two co-founders, Cliff Illig and Paul Gorup. What hasn't changed is the company's reputation as a leader in health-care informatics and growth. The company has overtaken Sprint Corp. as the region's biggest local private-sector employer and now has four campuses in the Kansas City region—the headquarters mother ship in North Kansas City, a two-tower complex in Wyandotte County, the former Marion Labs facility and now the sprawling Innovation Campus under construction in south Kansas City. Throughout its early years, Cerner was focused on helping large health-care organizations convert to electronic medical records. It still serves those health systems today, with a suite of products that draw on data to create health programming tailored to specific communities. Those IT tools can be applied to the clinical, financial or operational areas of a hospital or health system. Now global, Cerner has 29,000 employees worldwide, about half of them based in KC.
---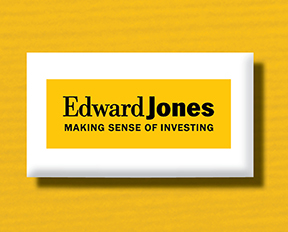 Edward Jones
The numbers behind the Edward Jones brand are staggering: the St. Louis financial advisory firm operates with 18,700 financial advisers (up 38.5 percent since 2016) serving more than 7 million clients and their combined assets of $1.3 trillion—yes, with a "T." That's a long way from what Edward Jones Sr. started with in 1922: a desk, three chairs and a hat rack. Expansion of the firm not long afterward meant adding a second room and a few telephones. But goodness, things picked up after that: Ted Jones, representing a second generation, saw promise in expanding the firm beyond its St. Louis geography to reach investors in small markets across Missouri. The first branch opened in Moberly in 1957, and there was no turning back. Penny Pennington, who started as a financial adviser at a branch in Michigan in 2000, is now the managing partner.
---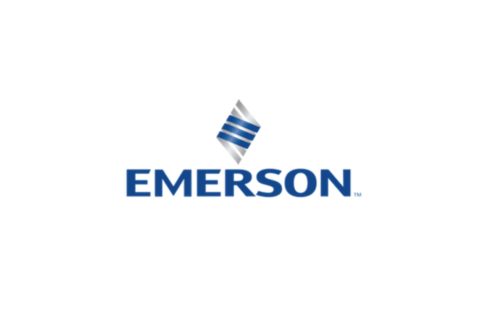 Emerson Electric
Running through the Emerson Electric brand is a history that demonstrates the enterprise-building power of the right vision at the right time. When the company was founded in St. Louis in 1890, America was at the dawn of the Electric Age. A pair of Scottish brothers—with financing from John Wesley Emerson pioneered a company that would set standards for innovation with electric motors, floor and ceiling fans and blade design. Over the decades, it morphed into war material production, then into the global company we know today: 88,000 employees (1,300 in St. Louis) working in highly diversified settings that include software and services, data-center infrastructure and management, and a wide range of electric products. There's a good chance you have one of those at home; Emerson is the parent of InSinkErator, the household food-waste disposal units. It has annual revenues of nearly $17.5 billion, and brand value estimated at $5.4 billion.
---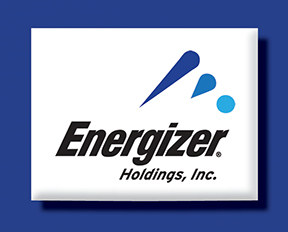 Energizer Holdings
Go ahead, we dare you: Close your eyes and think of Energizer batteries without conjuring up an image of a pink stuffed bunny with a bass drum. That now-iconic imagery entered the public consciousness in 1988, and since then has been part of the brand of America's premier portable-power company. What you might not know is that the Energizer brand is but one of the three biggest brands in batteries: it acquired Eveready in 1980 and last year shelled out $2 billion in adding the competing Rayovac line. Founded in 1898, the company also has a line of automotive-care products, including brands like Armor All, Eagle One and Lexol. Energizer Holdings brands reach 160 countries, and the company has operations in 50 of them. Alan Hoskins is the chief executive officer for Energizer Holdings, Inc., which had about $2.5 billion in 2019 sales and has 7,500 employees worldwide.
---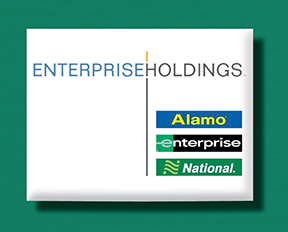 Enterprise Holdings
When you hear the tag "family business," you're probably not thinking of global companies with more than 100,000 employees and nearly $26 billion in revenues. If you are, you're probably thinking of St. Louis-based Enterprise Holdings, which is the name in the car-rental business. Why? Because it not only operates its Enterprise brand, but the Alamo and National brands, as well. All told, that encompasses a fleet of more than 2 million vehicles and 74 million rental transactions a year. That's up more than just a bit from the seven-vehicle assortment that Jack Taylor started with in 1957. After a seven-year run under Pam Nicholson, the founding family resumed the executive helm when Chrissy Taylor of Generation No. 3 became came CEO last month.
---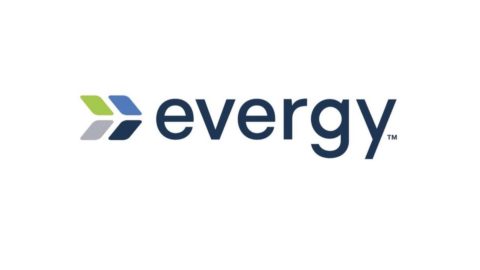 Evergy
Here's something you don't see every day: A $5 billion company with an entirely new brand. But when Great Plains Energy and Westar Energy finally completed their long-awaited merger in 2018, Evergy was born. The new parent began rolling that out in October, at which time Chuck Caisley, chief customer officer, said that "the places where most customers see our brand will be Evergy. To minimize confusion, it was important to change some items, like the Web site and bills at the same time," he said. After that immediate need, the brand had to replace Kansas City Power & Light and Westar imagery on things like signage, truck decals and employee work clothes. The combined company has about 1.6 million customers in Kansas and Missouri, and proudly declares that nearly half of the power it delivers to homes and business comes from emission-free sources.
---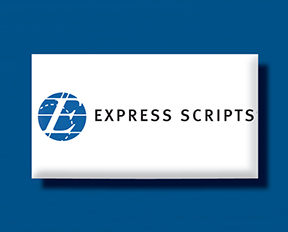 Express Scripts
The brand stands, but the financial muscle behind it has vastly expanded in 2020, following last year's acquisition of Express Scripts by health-insurance giant Cigna. That added oomph can only build on the St. Louis company's status as the largest independent manager of pharmacy benefits in the United States. More than that, though, Express Scripts is one of the largest pharmacies in the nation, serving more than 85 million people. And it attained that status in a hurry: it took only four years after its start-up in 1986 to earn its place in the Fortune 500. And in the years that followed, it's done nothing but climb that impressive list. It made the Fortune 100 in 2010, the Top 50 just three years later, and the Top 20 in 2014. At one point, it was the largest private-sector employer in St. Louis, and accounted for nearly $110 billion in annual revenue before the 2018 sale to Cigna closed. The company manages distribution of outpatient pharmaceuticals for tens of millions of Americans, serving employers, home-delivery organizations and clinical management programs.
---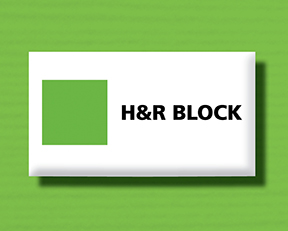 H&R Block
Digital platforms have changed the landscape, but in the world of tax preparation, one brand stands out among all others: Kansas City-based H&R Block. The company's internal marketing efforts have demonstrated that up to 96 percent of consumers know the brand, know what the company does, and associate its work with values of reliability and trustworthiness. Founded in 1955 by brothers Henry and Richard Bloch, the firm oozed innovation from Day One: Nobody was performing tax preparation as a stand-alone service line. Once the Blochs latched onto the concept, the innovation never stopped flowing: they were pioneers in franchising, helping the IRS set a framework for e-filing (a decade before the rest of us even had Internet access), augmented intelligence via IBM Watson, and virtual tax-preparation services—no office visit required. In Kansas City, the H&R Block brand also stands for good corporate citizenship (its relocation to Downtown in 2006 was pivotal), promotion of the region's quality of life through philanthropy, and careers with jobs that pay well for roughly 1,650 employees at the headquarters.
---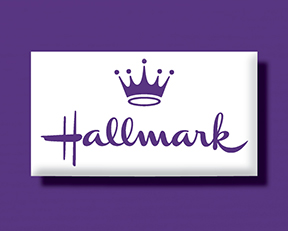 Hallmark Cards
You know the brand—heck, everybody knows this brand—because Hallmark has been the name in the personal-expressions field for more than a century. The fact that it retains that power among consumers in an era where "personal expressions" has supplanted "greeting card industry" should tell you a lot. Its various operating divisions specializing in personal products (in more than 30 languages and 100 countries), the Crayola line of art materials, Crown Media Family Networks (the Hallmark Channel, Hallmark Movies and more) and, more locally, the Crown Center real-estate development arm, have made the Gold Crown one of the world's most recognizable images. The brand also has major chops as a destination employer for the artistic minded: roughly 3,000 employees in Kansas City, and 30,000 worldwide work for a company recognized by various entities as a best place to work overall, best employer for diversity, best employer for women, a leader in promoting staff well-being—the recognition list is long. Mike Perry is the president/CEO, with Don Hall Jr. sitting as executive chairman.
---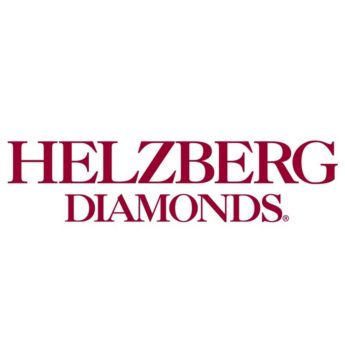 Helzberg Diamonds
With nearly 215 retail locations in 36 states and a 105-year history of delivering quality,  value and service in fine jewelry, Helzberg Diamonds has a brand that is widely recognized by millions of Americans. One set of eyeballs that recognized what the company had going for it belongs to Warren Buffett, the Oracle of Omaha, who added the Helzberg brand to his stable of high-performing companies back in 1995. Barnett Helzberg Jr., grandson of the founder (and author of one of the most wildly successful marketing campaigns in the sector's history, the "I Am Loved" lapel button) had spent more than 30 years leading the company and building on a legacy of expansion crafted by Morris Helzberg's son, Barnett Sr. The company today offers a range of diamond and other precious gems in pieces for engagements, weddings, graduations and other milestones, as well as watches and accessories. Beryl Raff, Buffett's choice to lead the company as CEO, has been in that role since 2009.
---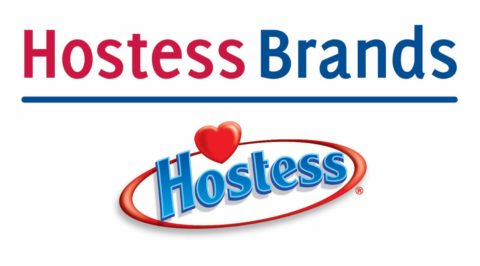 Hostess Brands
In New York social circles, perhaps, the word has a different meaning, but for regular folks in the U.S., Hostess has a meaning all its own. While the corporate side has had its financial issues over the decades, the brand behind iconic snack cakes like the Hostess CupCake, Twinkies, Ding-Dongs, Ho Hos, Zingers and other goodies has been a staple of lunch boxes, picnics and school events for generations. Hostess today is the surviving brand of a company that can trace its roots back to a small New York bakery founded in 1849, but the parentage of its product line has changed multiple times over the past century. Following a 2009 bankruptcy, the current iteration of the company took form in 2013, and Hostess continues to build a solid financial foundation under the leadership of Andy Callahan as CEO. In 2019, net revenue increased 8.7 percent, the gross profit soared by 13.4 percent, and overall sales growth is on track to make Hostess a billion-dollar enterprise by 2022.
---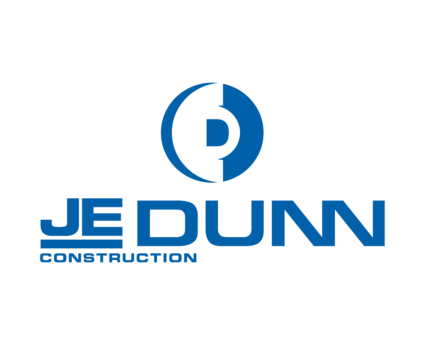 JE Dunn Construction
JE Dunn Construction resonates with business leaders and individuals alike in the Kansas City market for two compelling reasons: First, it's been behind the construction of a heck of a lot of buildings here. A more emotional connection to the broader populace, though, has been the corporate citizenship and philanthropic energy that JE Dunn has infused into this region for nearly a century. On its way from a local small contractor to a $3 billion national enterprise, the company has made philanthropy a core value, designating 10 percent of its profit to charitable causes every year. It's impossible to calculate the ripples from that, as other companies have looked to Dunn and emulated that robust giving. On the business side, it now operates in 20 cities nationwide, with Gordon Lansford as the first president/CEO from outside the family and fourth-generation member Tim Dunn as chairman.
---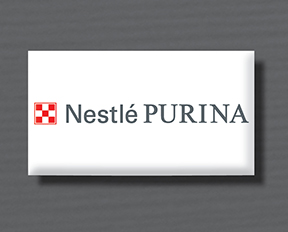 Nestlé Purina PetCare Co.
According to Brand Finance, the clear No. 1 among brand values of Missouri companies isn't the beer-maker you might have expected. Rather, it's a company meeting the culinary needs of pets nationwide: Nestlé Purina Petcare. With $8.4 billion in annual sales, it's the world's second-largest pet food and pet products company (Mars Petcare holds the No. 1 slot). Based in St. Lois, where more than 2,200 of its 7,500 workers are employed, it rolls out dog and cat foods, treats and pet-care products. Among its brands are Alpo, Beneful, Friskies and Fancy Feast, and products like the Tidy Cats kitty litter. The enterprise today, which traces is roots to the founding of Purina Mills in 1894, resulted from the nearly $11 billion acquisition of Ralston Purina by Swiss-based Nestlé back in 2001. The company's ties to St. Louis and its power structure run deep: Purina Mills founder, William Danforth, was the grandfather of Jack and Bill Danforth—one was a long-time U.S. senator, the other served as a chancellor for Washington University.
---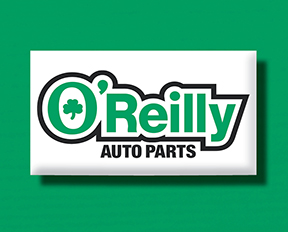 O'Reilly Auto Parts
The world of auto-part retailers has long been dominated by four brands—Autozone, Advance, Napa and Springfield-based O'Reilly Auto Parts, the consumer-facing brand of O'Reilly Automotive. They've been almost neck-and-neck for years in terms of market share, revenues and store counts, and all today are responding to a shared threat from a pair of digital competitors: Amazon and eBay. Their entry into the aftermarket-parts arena has compelled brick-and-mortar operations to shift gears, as well, developing robust rapid-delivery and on-line ordering systems. For O'Reilly, success in that competitive environment means arming nearly 80,000 employees with a diverse selection of parts, priced right, and with the training to help the do-it-yourself auto enthusiast find what he's looking for on the first visit. The company launched in December 1957 with a single store and 13 employees, and today has more than 5,200 locations and annual sales of nearly $10 billion.
---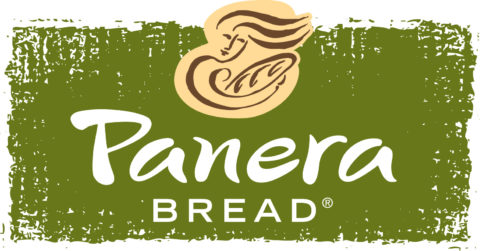 Panera Bread
Three years ago, St. Louis-based Panera Bread was acquired by JAB Holding Co. in a deal valued at $7.5 billion. While the ownership changed, the brand didn't, and for good reason: Over the previous generation, it had gone from 100 stores in the Midwest region to more than 2,300 nationwide. You don't mess with that kind of consumer recognition. More than 25 years after the fact, the locals still refer to it by the name of a predecessor, St. Louis Bread Co., but that popular chain was acquired by Au Bon Pain back in 1993. Ken Rosenthal, a St. Louis native, established the first store in 1987, inspired by the San Francisco spin on sourdough bread. The taste was an instant hit in St. Louis. As it expanded into more distant markets following the sale to Au Bon Pain, the chain was rebranded as Panera, combining the Italian words pan (bread) and era (time).
---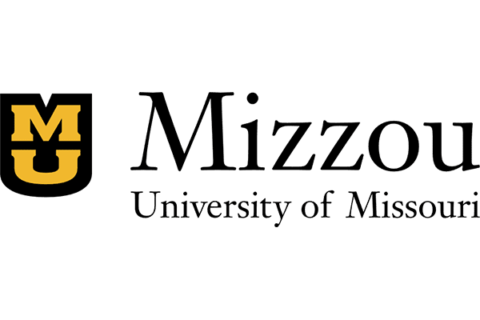 University of Missouri
Call it the Mizzou Miracle. Less than four years after the University of Missouri endured a series of high-profile incidents that spawned claims of institutional racism, depressed numbers of prospective enrollees and thrust the university into an unwanted national spotlight, the MU brand is standing strong. So much so, in fact, that Mizzou is being held up as an example of how a large public institution can respond to such a series of crises with bridge-building authenticity. Enrollment trends have turned back up, legislators have set aside ill feelings and talk of scaling back public funding, and last year, the university saw record donations, crossing the $200 million threshold for the first time. As the largest of the four University of Missouri campuses and the biggest driver of undergraduate and graduate enrollment, research and public service for a state of more than 6 million residents, the importance of a brand that generates a positive reaction has a value that simply can't be calculated.
---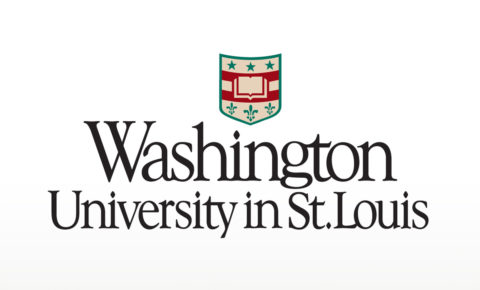 Washington University
According to U.S. News & World Report, Washington University in St. Louis isn't just the top-ranked institution of higher education in Missouri, it's one of the Top 20 nationwide. The ubiquitous nature of rankings like those, over time, have helped enhance the brand recognition of this crown jewel of academic study, research and service. Andrew Martin became chancellor in 2019, taking the reins from Mark Wrighton. Among the pillars of  instructional excellence at WashU are Art & Architecture, Arts & Sciences, Engineering, Law, Medicine, Social Work, Public Health, Continuing Education and perhaps the best-known program of its kind in the Midwest, the Olin School of Business. An almost-unheard-of student-to-faculty ratio of 7:1 is a big selling point with prospective students, and graduate programs account for more than half of the nearly 16,000 students enrolled there. That makes the university a huge talent generator not just for the St. Louis region but nationally.
---
Methodology
This year's Top 25 Brands in Missouri has a different look than past installments. We've excluded professional sports franchises—notably, the Cardinals in St. Louis and the Chiefs and Royals in Kansas City. The Royals brand has lost a bit of sheen since their World Series championship in 2015, and the Chiefs brand has gone galactic with this year's Super Bowl victory. But as entertainment destinations, those teams are in, well, a different league as far as branding goes.
For this project, we consider brand-value ratings assigned by marketing trade organizations, revenues, employment numbers and civic engagement of brands to produce a structure that helps identify top brands.
But when the number is set at 25, some big players will by definition be left out. Among those, in the financial services world, are iconic names like Commerce Bank, UMB and Stifel Financial. In manufacturing, Olin Corp., cereal maker Post Holdings and electrical/communications distributor Graybar Electric could have a claim to brand fame here. Same for Lockton Companies, Shelter Insurance and Reinsurance Group of America in the risk-management and benefits consultancy worlds, or Drury Inns and Silver Dollar City in the hospitality and entertainment sectors.
What's left? Some true power players in Missouri brands.