Anyone who thinks the rich always get richer hasn't been paying attention to business. And that goes back well before "pandemic" entered the national lexicon.
For years, seismic forces have been at work in and on American business. If you want to see what tremors and aftershocks can do to seemingly invincible brands, look no further than the Sunflower State. Remarkably, some of the strongest brands in Kansas just a few short years ago—flags flown by companies in the Top 10 for revenue size—are today … just gone.
Since we last assessed brands by strength in 2016, much has happened to reshape the landscape of commerce in Kansas. In terms of brands, that fault line runs right to the very top: Long-running No. 1 Sprint Corp., once the crown jewel of Fortune 500 companies in the state, has vanished, swallowed up earlier this year into what is known as New T-Mobile? Westar Energy? Now part of Missouri-based Evergy. Payless Shoesource? Domestic stores were closed as it pivoted to focus on international markets.
Even companies that were relatively healthy at the start of the year now have brands tarred with a COVID-19 brush, and some may never open their doors again.
And yet … business goes on. In their place have come other companies with strong claims to being the most powerful brands in the state. And, of course, some that stood tall in 2016 are even stronger today.
How do you gauge brand strength? Lots of different ways. There are revenue and employment metrics for some, showing that companies are growing stronger. There are industry ranking lists, sector-specific analysis of trend-setting companies, social media data, consumer review boards and, on a gut level, a sense that companies are doing a better job of connecting with their customers—and potential customers. We think the 25 companies in this issue are the brands that help define business in Kansas.
Given the subjective nature of these assessments, we invite you to tell us if we're wrong: Don't grouse about someone you think doesn't belong here; make the argument for someone you think is overlooked. We're all ears.
---
Ascension Via Christi
It's the brand within a brand: While the parent is a faith-based healthy system headquartered in St. Louis, Ascension Via Christi is the brand face in Kansas for Ascension Health. It's a major player in health care for much of the state, serving primarily the Wichita market, but drawing from a far greater geography. It is the largest provider of health-care services throughout Wichita and central Kansas, with a pair of hospitals in Wichita, plus physician and specialty clinics. With 650 staffed beds and nearly 30,000 patients discharged last year, the St. Francis campus in Wichita generated nearly $2.5 billion in revenue. The main campus anchors Ascension's Kansas operations, which include hospitals in Manhattan and Pittsburg. Don King is president and CEO of Via Christi.
---
Associated Wholesale Grocers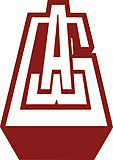 Thanks to the Associated Wholesale Grocers brand and the team behind it, more than 3,000 grocery stores in 28 states are able to stock their shelves with a host of other brands that face consumers, including products flying the flags of Best Choice, Always Save and IGA. AWG is the nation's largest cooperative food wholesaler, and counts more than 1,100 member companies within its ranks. Last year, they accounted for roughly $9.7 billion in sales, but there's more to AWG than canned goods and cereal boxes: Its subsidiary operations provide real estate and supermarket development services, as well as support services for print and digital marketing needs, health and beauty care, general merchandise, specialty international foods and pharmaceuticals. Headquartered in Kansas City, Kansas, AWG is under the direction of president/CEO David Smith.
---
Bayer Crop Science/Animal Health

It's a global brand with a decidedly Kansas twist; the German pharmaceutical giant Bayer is well-known for its aspirin and other lines for human health. In this corner of the world, though, the Bayer brand stands for

excellence in animal health products, though its U.S. subsidiary is based in Shawnee, and Bayer Crop Science, with an equally large footprint in Stilwell. The latter occupies a 240-acre facility in southern Johnson County, producing seed treatments, herbicides, fungicides and insecticides for farmers tasked with producing food, animal feed, fiber and energy crops. The 550 employees there are under the direction of site leader John Nagy. On the northern end of the county, Joyce Lee oversees Bayer Animal Science, with an equal number of employees. Elanco Health, which is trying to close on a $7.5 billion acquisition of that Bayer operating unit, has not announced whether the animal health unit will be rebranded.
---
Black & Veatch

More than a century old, Black & Veatch's story begins in 1915 when two former University of Kansas graduates, Ernest Bateman Black and Nathan Thomas Veatch formed a partnership with 12 employees in one office located in Kansas City. Over the next 100 years, Black & Veatch would grow to become one of the world's most successful engineering and construction firms and one of the largest in the Kansas City metro area. Still employee-owned, the company provides engineering, procurement, construction and consulting services. Long time headquartered in Overland Park, the global organization specializes in infrastructure development in power, oil and gas, water, telecommunications, government, mining, data centers, smart cities and banking and finance markets. Black & Veatch has more than 100 offices worldwide and has executed projects in more than 100 countries on six continents.
---
Bombardier Learjet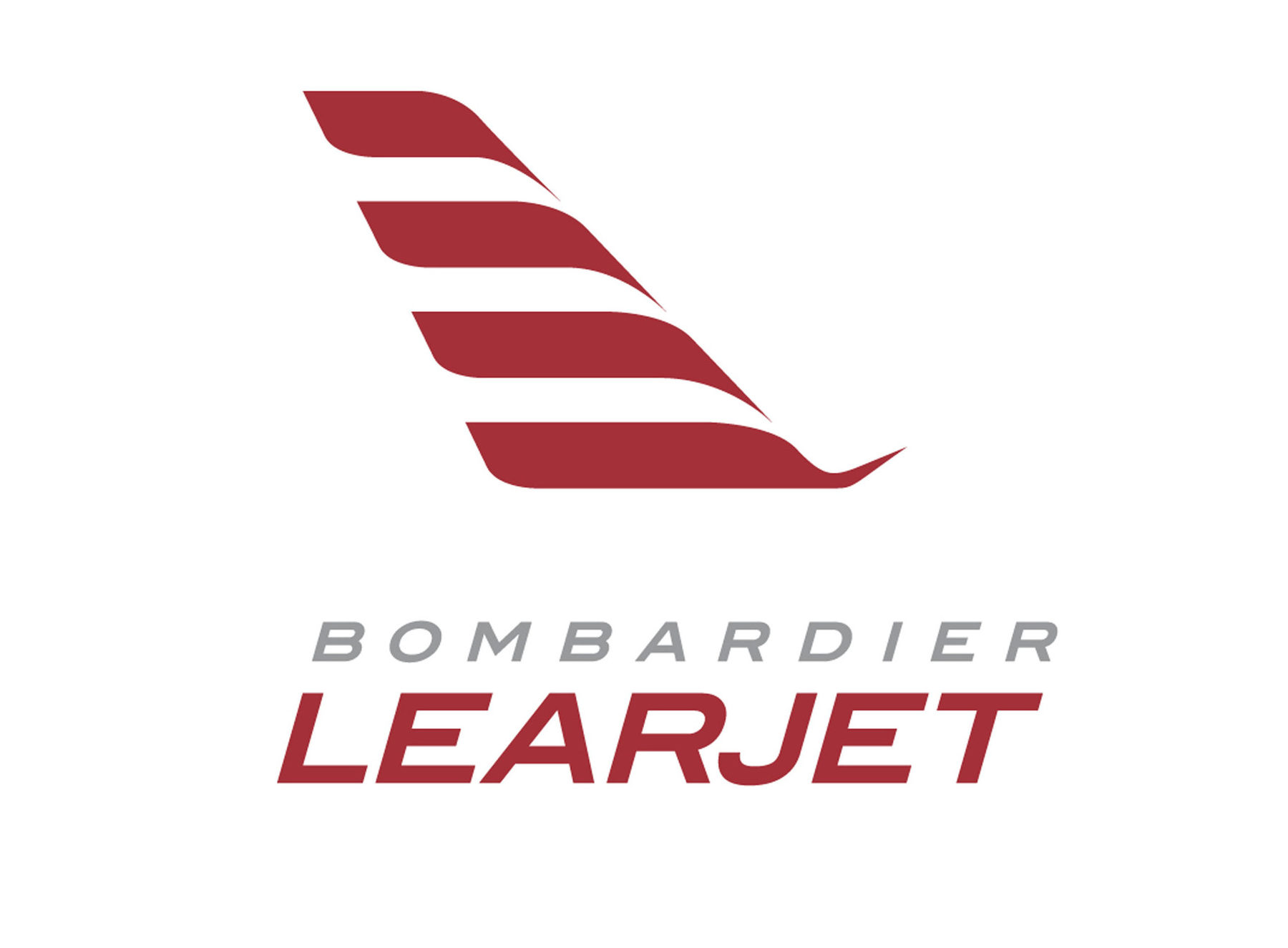 Nearly 60 years ago, a self-taught radio engineer by the name of Bill Lear (extra credit for those who know he also invented the 8-track tape player) turned his yen for aviation into a new concept: Business aircraft. The Learjet brand immediately became the word in corporate jets, and the brand image remains powerful today. So strong, in fact that Canadian-based Bombardier retained it after purchasing the company 30 years ago this month. The company's Wichita plant, which employs more than 2,000 who will be back on line as the pandemic lifts, only produces a dozen units a year, testament to the labor-intensive task. The Learjet brand has been synonymous with Wichita's evolution as The Air Capital of the World, and more than 3,000 various Learjet models have been produced there since Lear moved the company from Switzerland.
---
Bushnell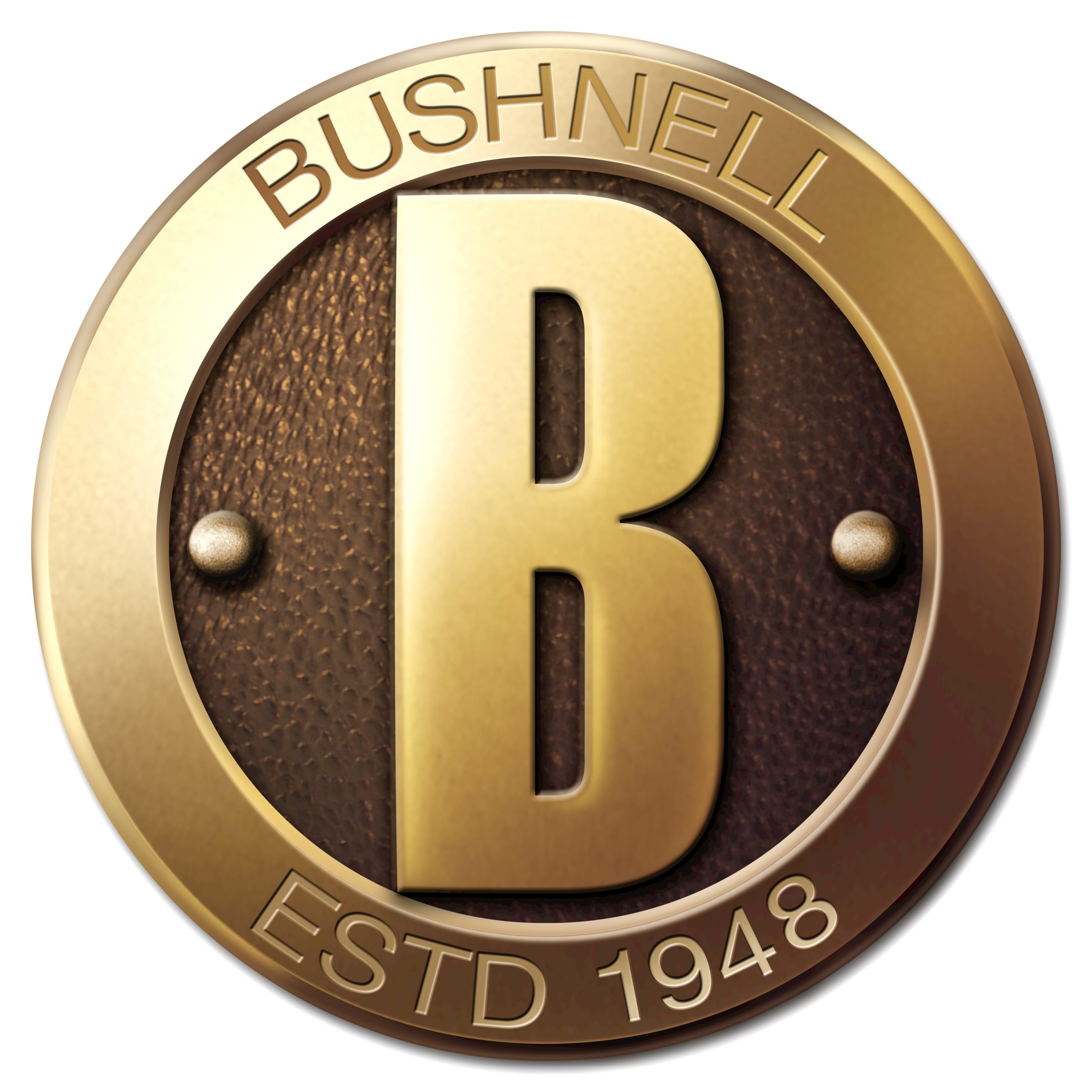 Bird-watchers, pro sports fans—especially those with nosebleed-seat tickets, car-racing enthusiasts and more have made Bushnell the market-share leader in what are known as sports optics: high-performance binoculars. The company, based in Overland Park and a subsidiary of Vista Outdoor, has been producing them for more than 65 years. Fans who consistently rank elements of the company's diverse product line in the Top 10 models take Bushnell along for more than spectator sports; they're among the field essentials for nature study, hunting and fishing, and at night, for stargazing, concerts and at performing arts venues. Miguel Lopez is president of the company, which also make rifle scopes, range finders, trail cameras, night-vision equipment and other optical aids.
---
Capitol Federal


Founded in 1893, Capitol Federal has taken pride in building and maintaining "high standards of leadership," weathering the financial upheaval caused by the Great Depression, the 1980s savings and loans crisis, the 2008 real-estate collapse and is confident in its ability to provide leadership as people cope with Covid-19. For most of its 125-year history, the bank headquartered in Topeka, Kansas, remained "steadfast in its commitment to the American dream of home ownership" and has long been considered a leader in residential lending in both Kansas and Missouri. In 2018, the bank acquired Capitol City Bank, which allowed CapFed to expand into commercial lending, business banking and trust services. Now the financial institution can boast some $9.4 billion in assets, $7.5 billion in loans and $5.6 billion in deposits. Its recent growth has enforced its long-held corporate leadership philosophy "of Safety in Savings, Sound Lending Policies, Quality Customer Service, and Commitment to Community."
---
Cobalt Boats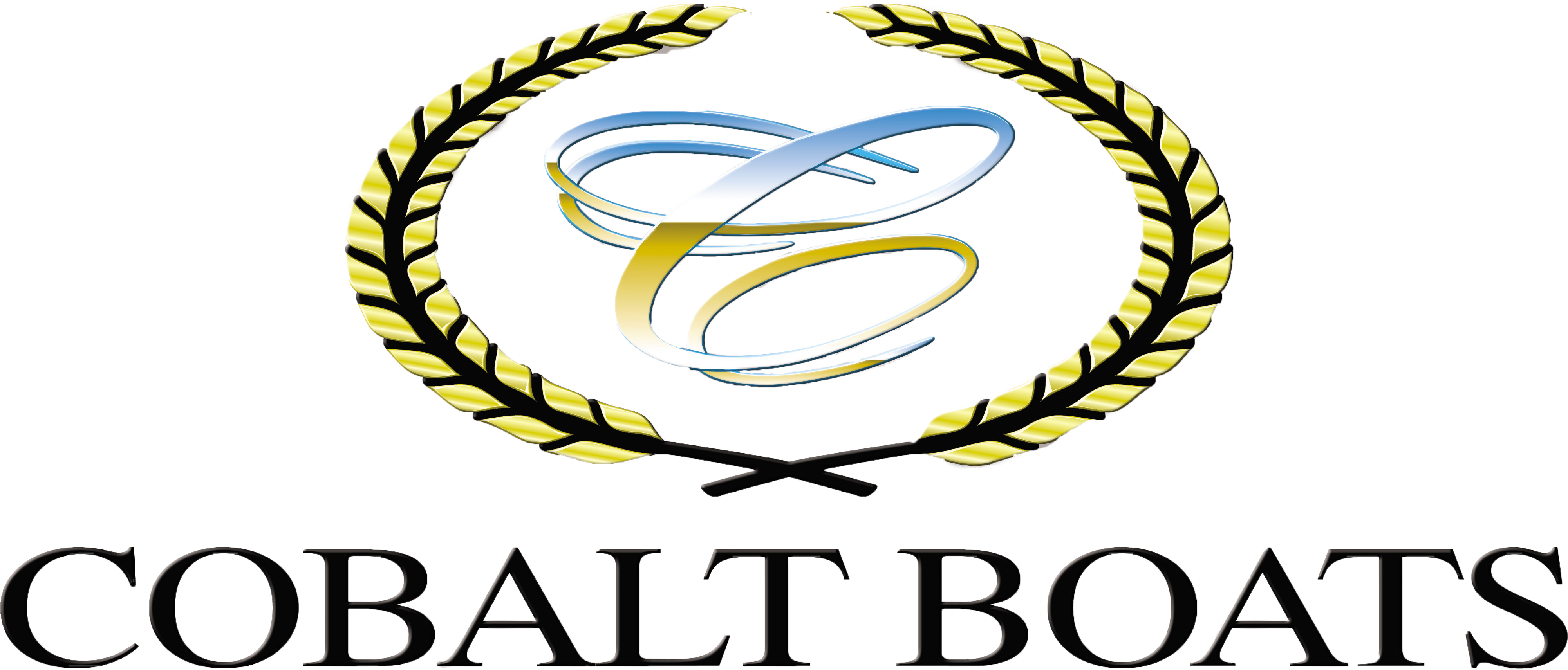 The brand that connects landlocked Kansas with boating enthusiasts everywhere makes its home in Neodesha, Kan.,
population 2,310. So in a community of that size, roughly 400 jobs makes Cobalt more than just a brand, it's an identity. Testament to the strength of the brand itself is that, following the $130 million acquisition by Malibu Boats of Loudon, Tenn., in 2017, the Cobalt name endured. The production facility in Neodesha has cranked out more than 2,000 boats a year at its peak. That number could be headed north; earlier this year, plant site president Shane Stanfill outlined for state officials the company's plans for expansion. Cobalt produces a range of stern-drive and outboard-powered boats that range between roughly 22 and 37 feet in length, and they are sold through a network of dozens of dealers throughout North America.
---
CommunityAmerica Credit Union

Even before it secured the most sought-after sports figure in the U.S. as the face of its advertising—Patrick Mahomes—CommunityAmerica was a brand apart in regional financial services. The numbers tell the story: At more than $2.6 billion in assets, it's nearly four times the size of its nearest competitor in the credit-union space. That's roughly the same proportional domination it has with membership, counting nearly 240,000 within those ranks. And with lending volume, where it stomps out a massive $1.9 billion portfolio. Perhaps the depth of the brand is rooted in the list of services available to those members: everything from traditional services like checking, savings, IRA and money-market accounts to car loans, mortgages and insurance, as well as planning services for college savings and financial planning. The Lenexa-based company, with 32 locations in the KC area, another in St. Louis and 30,000 ATMs nationwide, is led by CEO Lisa Ginter.
---
Dairy Farmers of America

There are more than 100 dairy marketing cooperatives in the U.S., but two in particular dominate the market, and one of those is Dairy Farmers of America, based in Kansas City, Kan., running nearly neck-and-neck (or perhaps udder-and-udder?) with Land O' Lakes. More than 13,000 family dairy farmers from across the country make up this milk-marketing cooperative, which generated 2019 revenues of nearly $16 billion, making it one of the world's biggest,as well. But there's a lot more to DFA than moo juice: its product lines include cream, ice cream, cheese, powdered milk and milk solids used in production of food around the world. And it serves as the marketing umbrella for 15 dairy brands, including Borden Cheese. As market-leading brands go, DFA is a relative pup. It was formed in 1998 with the merger of four prominent national organizations, including Mid-America Dairymen in the Midwest.
---
Dillons

John Dillon opened his first dry goods store in the 1890s, but it was when two of his sons returned home after World War I, that he joined forces with them opening "J.S. Dillon and Sons Store" in Hutchinson, Kansas, in 1919. Little did they know, their shop would become one of the largest owners and operators of convenience stores in the nation, drawing on a motto displayed in those early year stores, "Dillon Honesty, Economy, Efficiency, and Courteousness." After decades of building the brand, adding more stores, and acquiring other grocery brands, such as City Market, Fry's, Gerbes and King Soopers as well as more than 300 convenience stores throughout the Midwest, Dillon Companies, Inc., joined the Cincinnati-based Kroger company. Several years later, David Dillon, John Dillon's grandson, was named Kroger's President and COO, then the company's CEO. Dillon retired from that position in 2014. Today, Dillons operates as an autonomous subsidiary of Kroger with around $6 billion in annual revenues.
---
Freddy's Frozen Custard & Steakburgers

Watching the growth of Freddy's Frozen Custard & Steakburgers over the years is a study in the construction of a brand. Founded in 2002, the Wichita-based chain of fast-casual restaurants now boasts more than 300 units in a tidal wave of growth that has swept across 32 states. The brand is rooted in what you taste, to be sure, but also what you see and experience. Each store has a carefully crafted atmosphere with décor that harkens to the late 1940s and early 1950s, red-and-white color scheme withblack-and-white checkered tile floors, and abundant photos of Freddy and his family. "The Freddy's brand identity is rooted in optimism, patriotism and tradition, inspired by the values of our brand's namesake," the company says. That would be co-founder Freddy Simon, who was in on the launch of the company with his sons, Randy (current CEO) and the late Bill Simon, along with Scott Redler. And yes, Randy says, Freddy himself still makes trips to various stores at the tender age of 95.
---
Garmin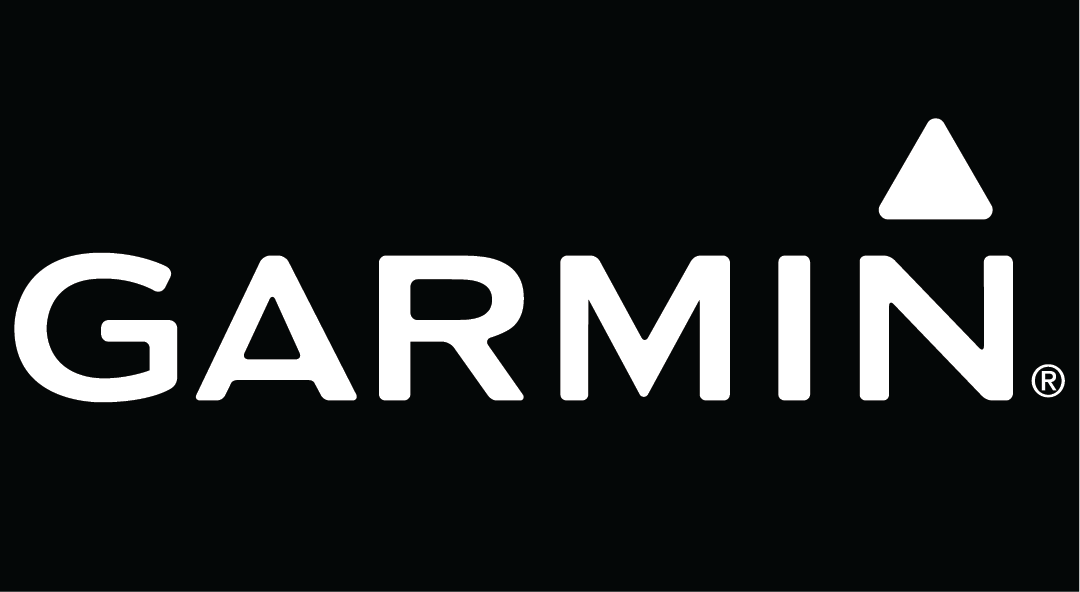 With a diverse product line and wide variety of users, Garmin international brings GPS navigation and wearable technology to the automotive, aviation, marine, outdoor and fitness markets. "We make products that are engineered on the inside for life on the outside. We do this so our customers can make the most of the time they spend pursuing their passions," states Garmin's leaders. With more than 14,500 associates in 65 offices around the world, the Olathe-based company makes products that serve the needs runners, pilots taking off to fishermen and golfers. Gary Burrell and Min Kao founded Garmin in 1989 in Lenexa, creating a GPS unit which sold for $2,500. By 2000, Garmin had sold three million GPS devices, was producing 50 different models and its products were sold in 100 countries. The company has continued to grow its product lines and in 2018, Garmin partnered with the University of Kansas Health to tackle sleep apnea and atrial fibrillation.
---
Hill's Pet Nutrition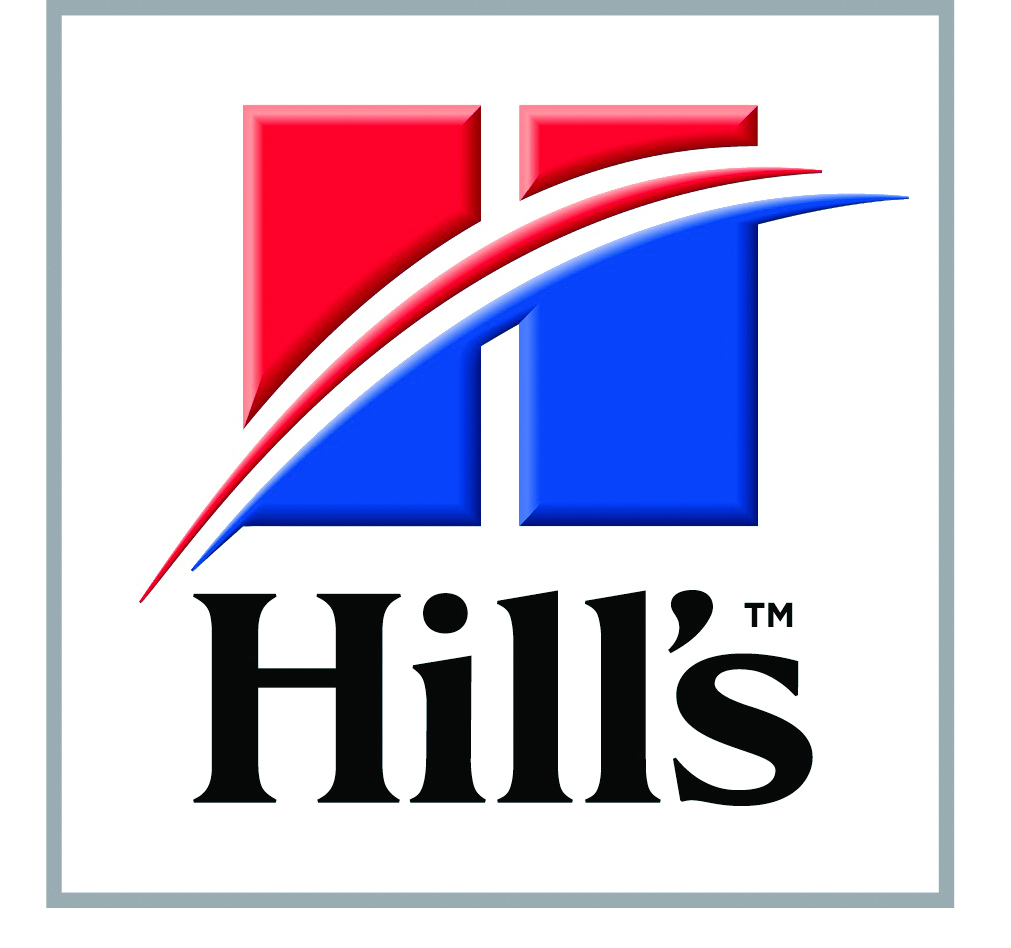 In the late 1930s, Morris Frank, a young blind man, whose Seeing Eye Dog, Buddy, was suffering from kidney failure asked veterinarian Dr. Mark Morris if he could help. Dr. Morris believed Buddy's illness was the result of poor nutrition, so he developed a new pet food with his wife, Louise Morris in their New Jersey kitchen, storing it in glass jars. As the pet food grew in popularity and the duo began shipping the dog food around the country, the glass jars would often break. This "problem" led Dr. Morris to Topeka and the Hill Packing company which was able to can large quantities of the recipe. The partnership between vet and packer evolved into Hills Pet Nutrition. It was acquired by Procter and Gamble in 1976 and now operates as a private subsidiary of the public corporation. The line has continued to grow and today produces more than 50 pet foods, including the popular Science Diet brand and are sold in 86 countries and generate more than $2 billion in annual sales.
---
INTRUST Bank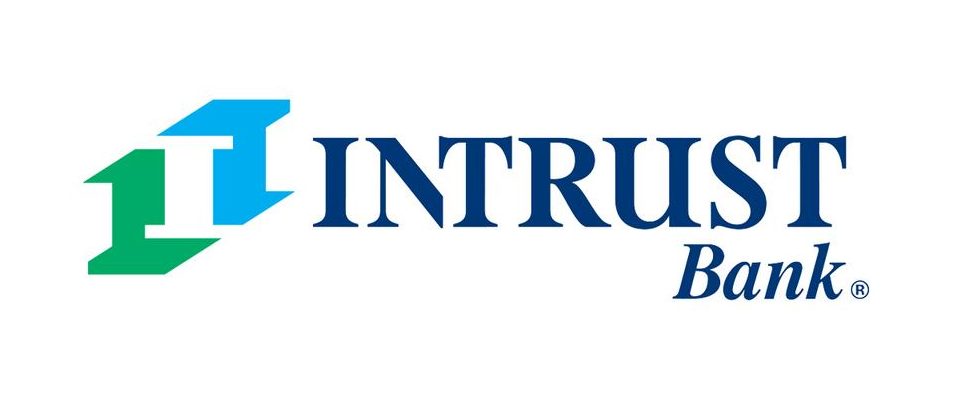 Originally chartered as the Farmers and Merchants bank in 1876, then evolving into First National Bank, the financial institution became known as Intrust in 1993. For most of its history, the bank has been led by a member of the Chandler family. And in 1976, after earning degrees from Kansas State and Northwestern universities, C.Q. "Charlie" Chandler IV joins the bank, beginning a career with the bank that continues to this day as its current president and CEO. "Our company has built itself upon the same values C.Q. Chandler II brought with him to frontier Kansas. We've encapsulated that principled approach to business into three words: Tradition for Today. These three words embody who we are, how we're different and what we aspire to," the bank's leaders declare. Intrust boasts 45 branch offices in Kansas and Oklahoma and operates more branches in the Wichita market and manages twice the assets of any Kansas-based competitor.
---
Kansas State University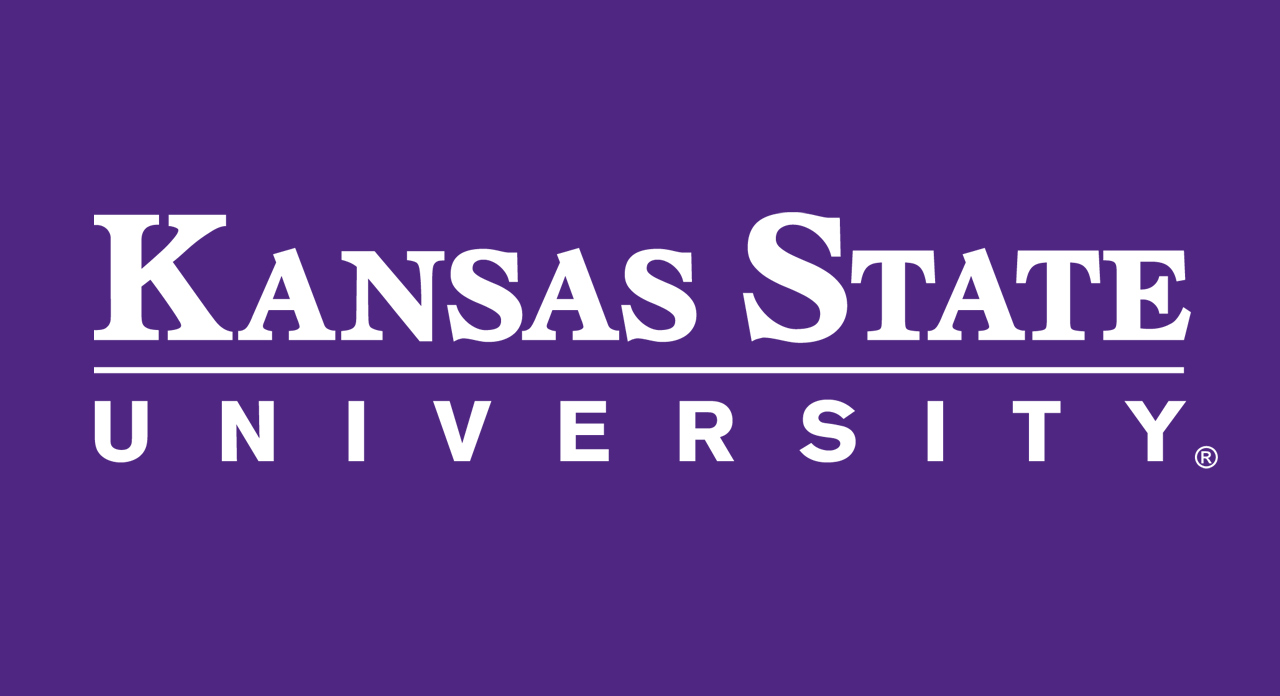 Founded during the Civil War in 1863, K-State has weathered many national crises, and like most educational institutions is currently teaching classes at a distance due to COVID-19 with plans to continue remote learning through the summer. Located in Manhattan, KSU was the state's first public institution of higher learning, beginning a few years before KU. Originally named Kansas State Agricultural College, it was the second university in America to admit men and women equally with an inaugural class of 26 men and 26 women. Now more than 22,000 students call themselves Wildcats and pursue their academic studies in nine colleges under the K-State umbrella, including the College of Veterinary Medicine and the College of Technology and Aviation in Salina. The Olathe Innovation Campus has a focus on graduate work in research bioenergy, animal health, plant science and food safety and security. There are 65 master and 45 doctoral degrees offered. In 2016, Retired General Richard Myers began serving as K-State's interim president and was names president later that year.
---
Koch Industries

There are not many people who haven't heard the name Koch Industries. An American multinational corporation based in Wichita, Koch Industries was co-founded by its namesake Fred C. Koch in 1940 after he developed a new way to refine crude oil. Koch senior passed in 1967 and his interest in the company was split between his four sons. Now more than 120,000 people in 60 countries across the globe work for the conglomerate. However, about half of its business remains in the United States. Koch and its subsidiaries are involved in the manufacturing, refining and distribution of petroleum, chemicals, energy, fiber, intermediates and polymers, minerals, fertilizers, pulp and paper, chemical technology equipment, ranching, finance, commodities trading, and investing. With annual revenues of more than $100 billion, it is one of the largest privately held companies in the United States.
---
Security Benefit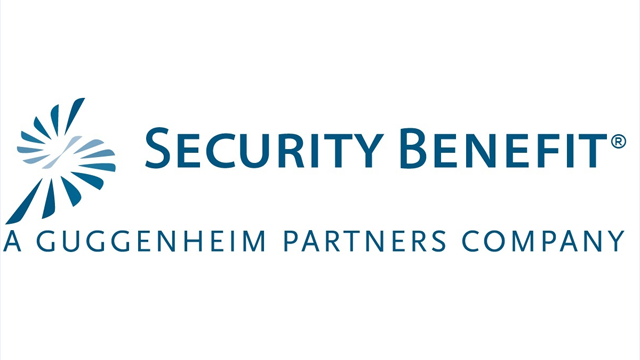 In December 1891, in the back of a small Topeka, Kansas, drugstore, 11 determined men each handed over a single dollar, pooling their resources, in the hopes of creating an insurance fund for those in their community who couldn't afford one. With that 11 dollars, they founded a fraternal association, the Knights and Ladies of Security, a precursor to Security Benefit, and began trying to fulfill their mission, providing working families with financial security in the event of a calamity. "Our founding principles of wisdom, protection, and security complement a strategic focus built on the belief that everyone deserves an opportunity to achieve financial well-being. It's been our legacy for more than 127 years and it's one we're proud of and determined to preserve." From its humble beginnings, Security Benefit has evolved into a leader in the U.S. retirement market with assets under management of $37.4 billion.
---
Textron Aviation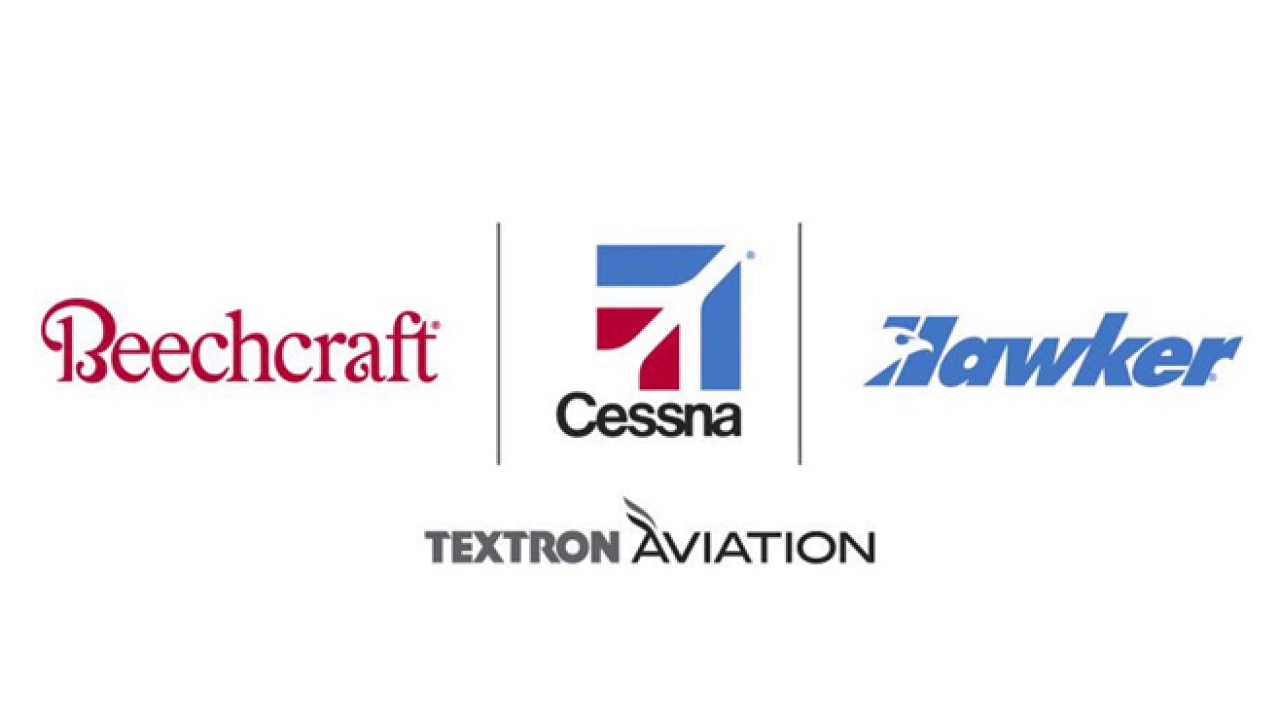 Nearly 100 years ago, a small textile company in Boston began spinning yarn, and what is now a global industrial powerhouse, Textron, carries within its brand family one that has special meaning in Wichita and Kansas: Textron Aviation. Nobody flies a Textron, but plenty of light-plane owners have long been acquainted with its Cessna and Beechcraft brands. They continue today as operating units of the aviation subsidiary, and generate thousands of jobs in Wichita—not just at the plants producing those pillars of general aviation, but for the suppliers that feed them and account for the city's oversized manufacturing might. Since the first Beechcraft G-3 Bonanza rolled off the production line in 1945, followed by the first Cessna 172 a decade later, the two planemakers have cranked out more than 110,000 planes. Textron bought Cessna in 1992, then formed the Textron Aviation brand after acquiring Beech Holdings Corp. in 2014.
---
University of Kansas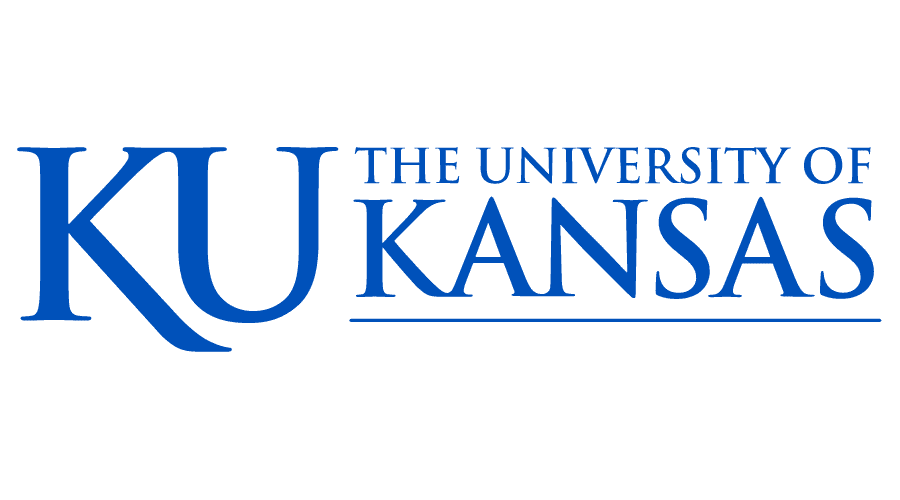 As the Sunflower state's flagship university, the University of Kansas boasts an enrollment nearing 29,000 and five campuses including a medical school. And like all educational institutions across the nation, due to Covid-19, the university had to shut down its campuses to most activities and began distance learning. In its 1866 inaugural year, professors welcomed a class of 55 into an unfinished building on a treeless street in Lawrence, Kansas, some 150 years later, not only is main campus a wooded oasis in Lawrence, but there is the Edwards campus in Overland Park affiliated medical facilities and branches in Kansas City, Wichita and Salina. It is one of 65 invited members of the Association of American Universities and has faculty and students from across the country and globe studying, teaching and conducting research at its campuses. Nationally, the brand gets a big boost from its athletic teams, especially its basketball program. The Jayhawks compete in NCAA
Division I sports and are members of the Big XII Conference, fielding 16 varsity sports, as well as club-level sports for ice hockey, rugby, and men's volleyball.
---
The University of Kansas Health System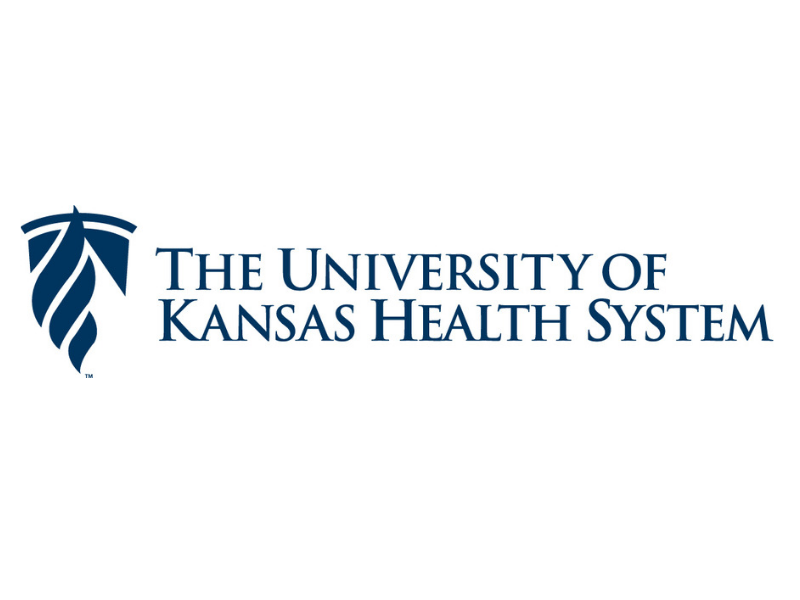 No, its not part of the state's biggest university, but the University of Kansas Health System still carries a brand that pays tribute to roots that go back nearly 115 years. Operating today as an independent public-health authority, the health system has been the unquestioned leader in health-care and research growth, and not just in the Kansas City market. Over the past five years, CEO Bob Page has overseen strategic acquisitions of hospitals in Hays, Great Bend, Larned and Topeka, giving physical presence to the system's mandate to provide care for the entire state. With its mother ship being the 750-bed Level I trauma center in Kansas City, Kan., the system is also a lynchpin for medical research, particularly with the KU Cancer Center, which achieved game-changing recognition from the National Cancer Institute recognition in 2012.
---
Waddell & Reed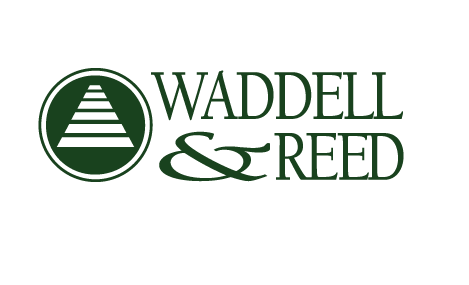 Waddell & Reed has been serving the financial needs of families and businesses for more than 80 years, persevering through economic downturns and upticks. And even with the current Covid-19 crisis, the firm is forging ahead and has no plans to postpone moving forward with its new $140 million headquarters building in downtown Kansas City. The financial asset management and planning company was founded in 1937 by World War I veterans Chauncey Waddell and Cameron Reed. The company was one of the first to sell funds following the Investment Company Act of 1940 and two of its funds—United Income Fund and United Accumulative Fund—were among the first mutual funds in the United States. Currently located in Overland Park, the company distributes products through three primary channels, the Advisors channel (a network of personal financial advisors around the country); the Wholesale channel (unaffiliated broker/dealers, registered investment advisors and retirement platforms); and the Institutional channel (pension plans, defined benefit plans and endowments).
---
Westlake Hardware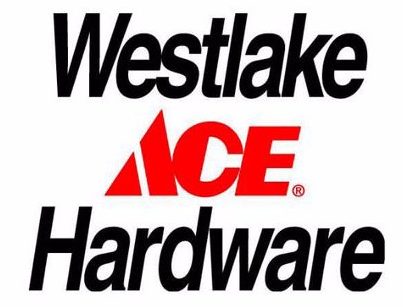 Ace is the Place with the global consumer-facing hardware brand, but Westlake Hardware is the regional variation on that theme for customers at 135 stores in the Midwest. And under that brand umbrella, they find just about every conceivable hardware-related brand in plumbing, electrical supply, lumber, building materials, flooring, paint, appliances and tools. The Westlake piece of Ace Holdings traces its roots back 115 years, to W.I. Westlake's purchase of an ownership stake with a hardware store in Huntsville, Mo. The chain joined the Ace distribution network in 1959, and today is the largest Ace dealer in America. With 3,250 employees under the direction of president and CEO Joe Jeffries, Westlake generated sales of more than $371 million in 2019.
---
Wichita State University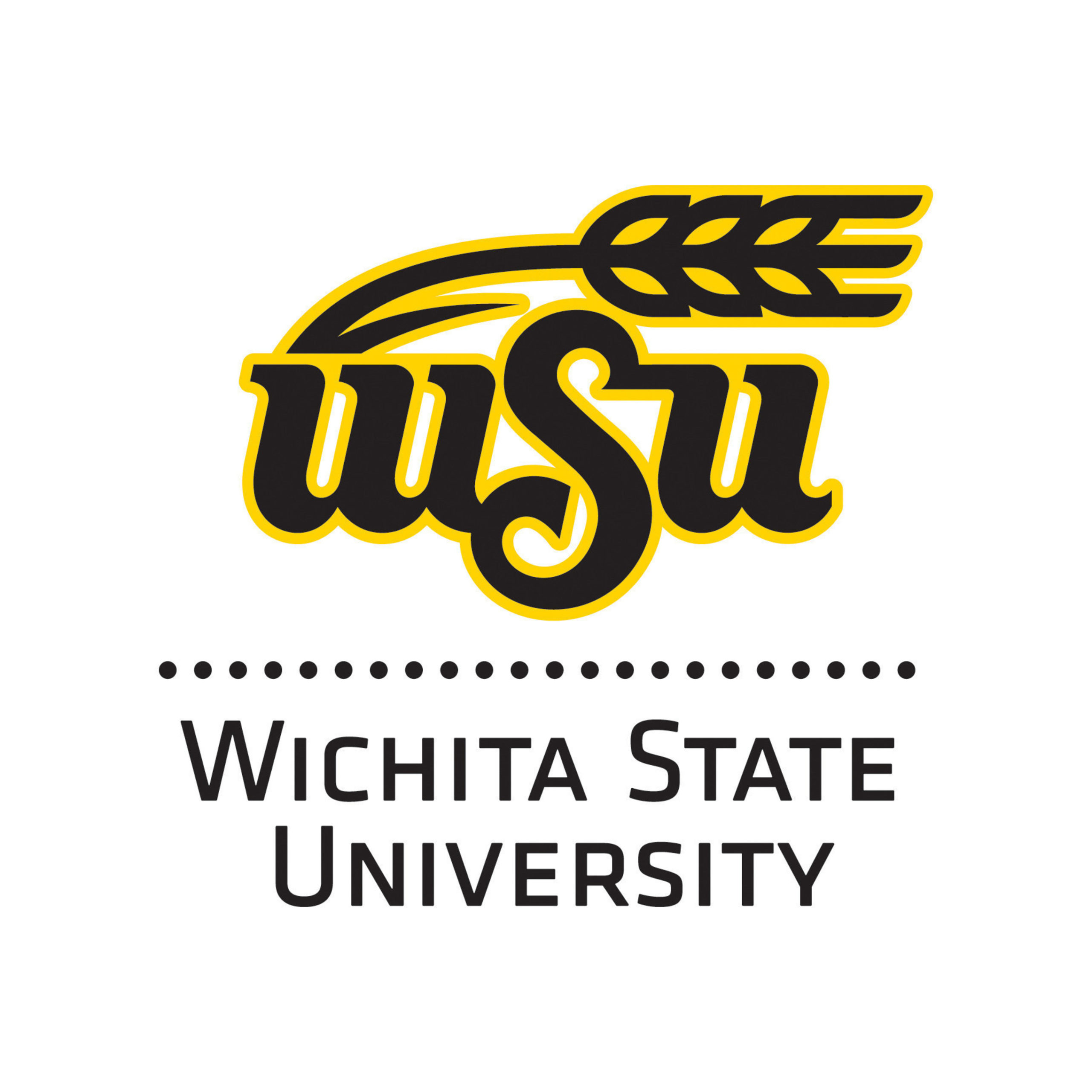 Within public higher education, Wichita State University represents the only urban institution in the Kansas Regents system, with more than 16,000 students enrolled in nearly 60 undergraduate, 40 master's level and 12 doctoral programs. Within Wichita itself, WSU is a brand that stands for many things: The study and practice of commerce, through its school of business and center for entrepreneurship; research andadvances in fight through its Institute for Aviation Research; health care through its college of health professions, and even top-tier college basketball with the Shockers gaining national acclaim on their run to the Final Four in 2013 and routine appearances in the NCAA Tournament. The university is under the leadership of Jay Golden, who became the 14th president earlier this year, succeeding the late John Bardo.
---
YRC Worldwide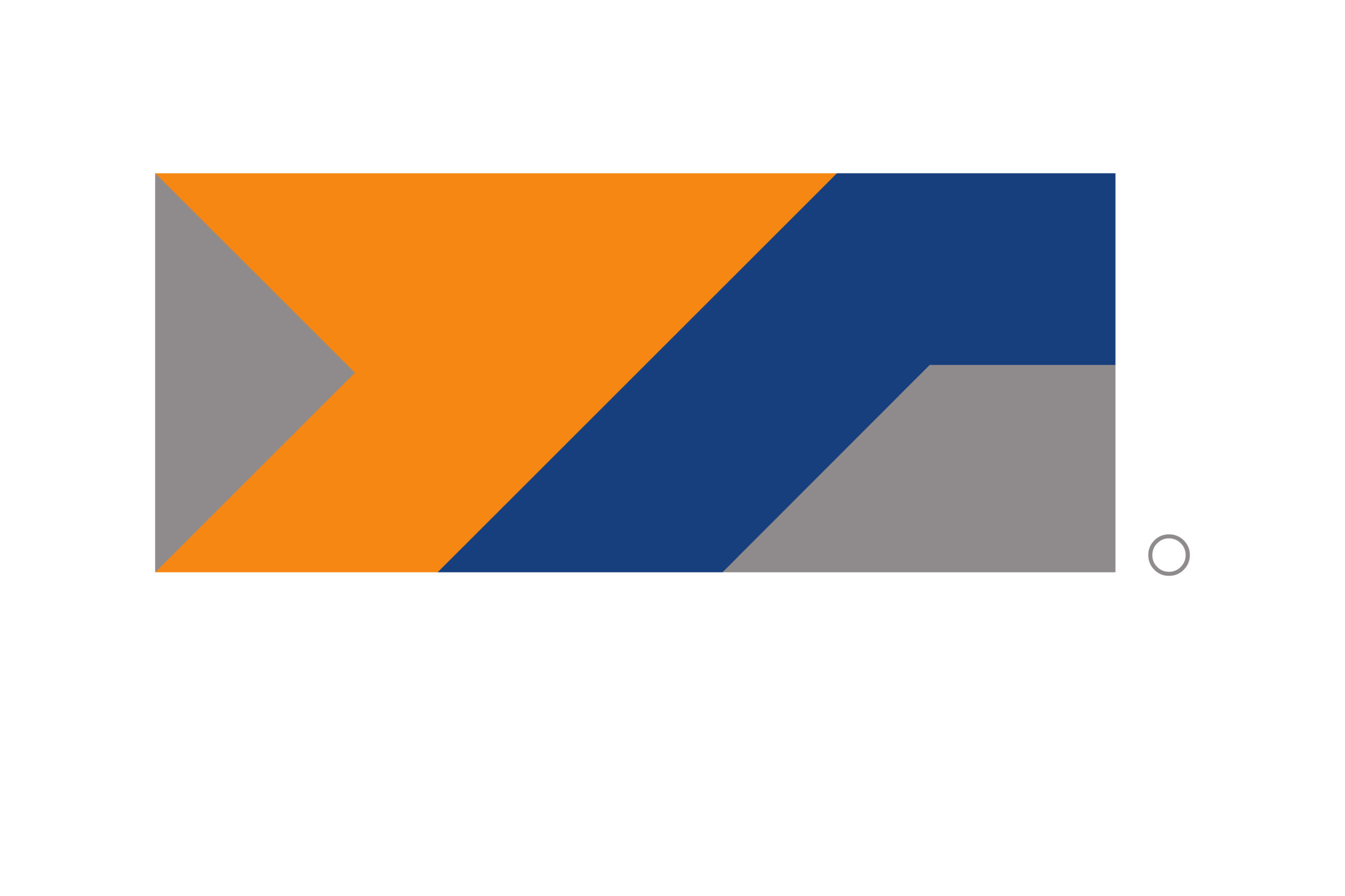 Based in Overland Park, YRC Worldwide, is the holding company for a portfolio of transportation companies including Holland, New Penn, Reddaway and YRC Freight, which promotes itself as the original less-than-truckload carrier, as well as the logistics company HNRY. Collectively, YRC Worldwide has one of the most comprehensive shipping networks in North America, shipping industrial, commercial
and retail goods across the continent and the globe. In the uncertain times of Cov-id-19, YRCW is not only focusing on the health and safety of its approximately 30,000 employees, but also the critical needs of its customers. "As a freight and logistics provider, we are the lifeblood of North America's supply chain keeping essential freight and medical supplies moving," stated YRCW CEO Darren Hawkins. "We take this responsibility seriously and are focused on safely delivering uninterrupted service for our customers."