What's the mark of a top brand? For one thing, consistency. You'll see that—in spades—with the 2022 installment of Ingram's Top 25 Brands in Kansas. But if we've learned anything since we first launched this Kansas-specific feature in 2016, it's that consistency is no guarantee of longevity. A number of iconic brands from that first year are no longer part of the scene, hard as that might have been to anticipate just those few short years ago.
Among them: Lee Jeans, which up and left the state altogether. Another is Learjet, which isn't even a brand—the parent company, Bombardier of Canada, discontinued production of that venerable name in general aviation just last year. Also in the dustbin of capitalist history is Waddell & Reed, which has since been sold to an Australian conglomerate. The brands of two corporate titans of Topeka have faded—Payless ShoeSource discontinued U.S. retail sales, and Westar Energy was merged into Evergy. 
Even some of the brands from companies that continue to thrive have been reborn, as with Yellow Corp.'s new image rising from what had been YRC Worldwide.
But enough of change. Let's get back to consistency. You'll see that in this year's Top 25 Brand in Kansas thanks to names like Black & Veatch, Hostess, Koch Industries and the University of Kansas Health System, to name but a few. All have taken the measure of economic downturn inflicted by a two-year pandemic and are now working their way through an inflationary cycle worse than any seen in the past two generations. 
Will these Kansas brands be standing just as strong next year? Time, as they say, will tell. Until then, here is Ingram's editors best assessment of corporate brands that define commerce in the Sunflower State.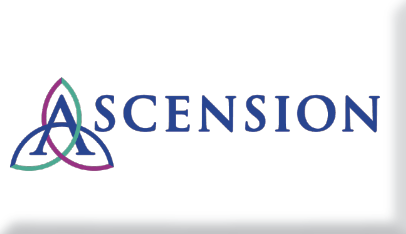 Ascension Via Christi
When it comes to health-care delivery, Kansas is a three-market state, with Kansas City and Topeka accounting for two of those. The third is dominated by the Ascension Via Christi brand, encompassing a health system with anchor hospitals in Wichita and additional facilities in Manhattan and Pittsburg. The Via Christi operations are part of St. Louis-based Ascension Health, the largest Catholic, faith-based non-profit health system in the country. Combined, they provide nearly 900 staffed beds, with the lion's share of that at the St. Francis campus in Wichita, a 613-bed regional medical center. Last year, the mother ship discharged nearly 29,000 patients, generating almost $2.4 billion in patient revenue. The Manhattan and Pittsburg operations kicked in more than $607 million in additional patient revenues and combined for north of 5,600 patient discharges. The Kansas hospitals are part of a massive system that employs more than 160,000 people nationwide, with 40,000 aligned providers.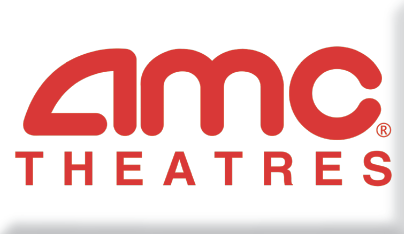 AMC Entertainment
In addition to a fairly horrific human toll, the global pandemic that started in early 2020 proved fatal to a sizable number of corporate brands. One that was on life support for most of that year: AMC Entertainment, where revenues in 2020 fell more than 75 percent—from $5.4 billion pre-COVID to $1.24 billion. But 2021 brought a revival trifecta: Theaters around the world reopened in 2021, CEO Adam Aron orchestrated a $917 million capital infusion via equity and debt deals, and retail investors acting as a group savaged the short-sellers who had driven down the price of the company's stock shares. For a brief period in early 2021, AMC wasn't just an entertainment brand for movie-goers; it was a earning a whole new brand aura in the investment world as retail traders help bring about an astonishing reversal in its stock price. This year, the company is anticipating that 200 million viewers will be back in its theaters around the planet.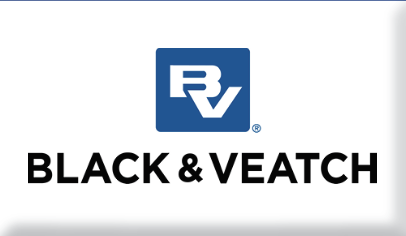 Black & Veatch
Some Kansas brands are just that: Kansas brands. Then there are the steady players, doing their thing for a century or more, who stand tall as global brands. Right up there in that rarefied atmosphere is Black & Veatch. Launched by the namesake KU graduates in 1915, Black & Veatch today stands for a number of things. Right off the bat, it represents excellence in the engineering, procurement, consulting and construction space. But it's also highly regarded as a destination brand among employers, thanks to its employee-ownership structure. And it's a big player in civic affairs and philanthropy in the Kansas city area, home to its Overland Park headquarters. The brand routinely shows up in Engineering News Record's list of top design firms, with high marks for its operating units in power, oil and gas, water, and telecommunications.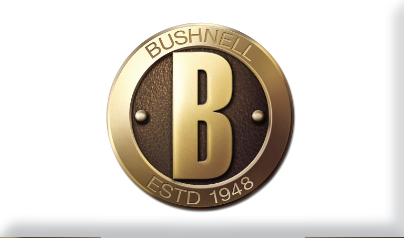 Bushnell Outdoor Products
When you think of sports optics—binoculars, rifle scopes, laser range finders and the like—is there a brand name that comes to mind that isn't Bushnell? Since its founding just after World War II, the company has excelled at entering a product space, dominating it, then expanding its reach into related optics fields in a rinse-and-repeat process that has taken it global. As a brand, it's quite likely better known to consumers than its parent, Vista Outdoor, and from its massive distribution facility at its Overland Park headquarters, it ships products around the world. Telescopes? They've got 'em. Hunters can find spotting and rifle scopes; GPS devices get you from A to B; game cameras and night-vision devices help the nature enthusiast find and record digital prey. The brand is built upon a guiding principle of providing "the highest quality, most reliable and affordable sports optics products on the market," twinned with a commitment to outstanding customer service and strong retailer partnerships.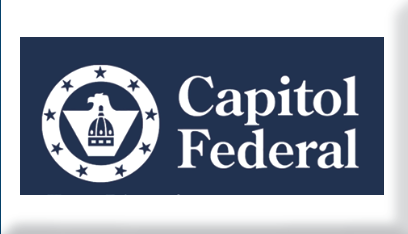 Capitol Federal
Capitol Federal was founded in a time of crisis—1893 was also the year of the great Financial Panic in the U.S. But this bank was founded with a singular mission: To help Kansans attain their share of the American Dream with home ownership. So mortgage lending has long been its strength, and while it has made CapFed the largest bank in Kansas, as measured by assets, this isn't a traditional commercial bank in quite the same mold as its competitors. If this brand stands for anything, it stands for stability: As of Dec. 31, only a fraction of 1 percent its lending volume could be categorized as non-current—0.16 percent, in fact. CapFed now holds more than $9.6 billion in total assets and $6.8 billion in deposits. And reflecting its core mission of mortgage lending, it carries more than $7 billion in loans on the books. Recent growth has enforced its long-held corporate leadership philosophy of "Safety in Savings, Sound Lending Policies, Quality Customer Service, and Commitment to Community."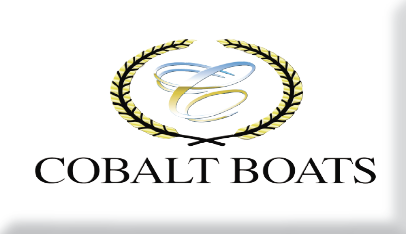 Cobalt Boats
With fewer than 2,100 souls in the town, Neodesha might be the least likely of Kansas communities to count among its corporate citizens a national brand. Yet there it is, home to Cobalt Boats, a brand that is top-of-mind with recreational boaters across the nation—and in many cases, beyond these borders. Cobalt employs roughly 400 people in its quest for production of luxury watercraft excellence. It was founded in 1968 and was just shy of its golden anniversary when Malibu Boats, a name one might not immediately recognize as a Tennessee concern, came courting in 2017. How strong is the Cobalt brand? Strong enough to remain in place after the acquisition by Malibu, which is no shrinking brand violet itself. Cobalt produces a range of stern-drive boats, and has been a market leader in that segment, along with outboard-powered boats, all ranging between roughly 22 and 37 feet in length, and sold on six continents.
CommunityAmerica Credit Union
There's brand dominance, and there's what CommunityAmerica Credit Union has going for it. The far-and-away No. 1 among credit unions in the Kansas City region, CommunityAmerica saw its assets jump by  an eye-popping $560 million last year. To put that into perspective, the increase alone was a bigger number than the total assets held by any of 21 other credit unions on Ingram's annual rankings of the Top 25 in the Kansas City regional market. So how did it get there? It starts with a loyal membership of nearly 272,000 people. Their deposits of $3.22 billion help fund a whopping $2.4 billion in combined loan volume, and entitle them to checking and savings services, IRA and money-market accounts, car loans, mortgages and insurance products. The benefits also include financial-planning services for college savings and overall wealth-building. It operates nearly 40 locations in Kansas and Missouri, and is led by CEO Lisa Ginter.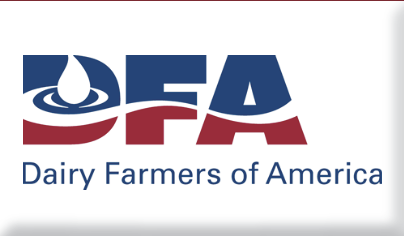 Dairy Farmers of America
Most of us probably don't give a second thought to the sources of that milk jug in the refrigerator—hint: it's not just dairy cows—but there is a brand that stands behind many of the brands you'll find with milk, cream, cheese, ice cream, powdered milk and milk solids. That would be Dairy Farmers of America, the biggest private enterprise in the Kansas City region. The financials for 2021 haven't been released yet, but expect DFA to continue its ownership of the No. 1 spot on the Ingram's 100 list of the region's largest private companies. Not only will it be factoring in the top line from its 2020 acquisition of Dean Foods, but milk prices overall were up in the neighborhood of 6 percent last year, so chances are good DFA will dash past its 2020 revenues of $17.8 billion. The marketing umbrella for 15 dairy brands, including Borden Cheese, Dairy Farmers of America was formed in 1998 when four prominent national dairy organizations voted to merge.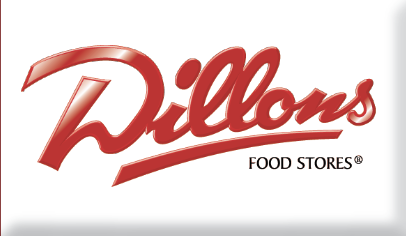 Dillons
It's a quadrangle that spans nearly the entirety of Kansas: Colby to Liberal to Pittsburg to Leavenworth. Within that vast space, when somebody thinks about their next trip to the grocery store, they most likely have Dillons in mind. With 64 locations in the state, and more than 9,000 employees, Dillons has been a dominant brand and a familiar name to people who eat—we're guessing that's almost all of us—since it formally incorporated in 1921. It's been an operating division of Cincinnati-based Kroger for almost 40 years, but the folks in Ohio had the good sense not to mess with an established brand. It began as a dry goods store with J.S. Dillon in the 1890s before successive generations set about growing it organically and executing acquisitions that eventually created a chain of more than 200 stores with an 11-state footprint, plus convenience stores and even department stores at one point. John Dillion's grandson, David, was the last Dillon in the leadership ranks when he retired in 2014.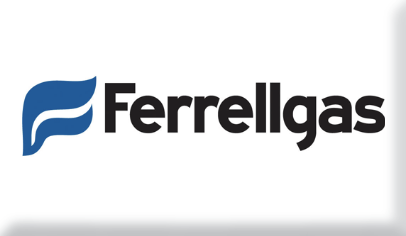 Ferrellgas
There's no question: If someone uses propane gas, they know Ferrellgas. Why? For one, it's been providing propane since 1939. More to the point, it's the nation's second-largest company operating in that space, generating $1.75 billion in revenue last year. More than 4,000 employee owners are part of a system that provides home and commercial propane for heating nationwide, along with the Blue Rhino 20-pound cylinders familiar to every backyard barbecue baron or RV road warrior. The company started as A.C. Ferrell Butane Gas Co., and the founder's son, Jim, came on board 26 years later. He still serves in the leadership role today at the Overland Park headquarters. Propane is not the only means by which Ferrellgas supports communities; it is aligned in partnership with Operation Warm to make sure that children in Ferrellgas-serviced communities don't confront a winter without a new coat. It also takes part in fund-raising for local schools, fire departments and organizations that serve veterans.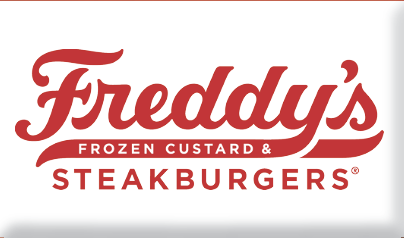 Freddy's Frozen Custard & Steakburgers
When Freddy's Frozen Custard & Steakburgers was founded in 2002, the sizzle wasn't confined to the griddle—in the 20 years since, the Wichita-based chain has opened nearly 450 stores, and now has a footprint across most of the nation. More than 30 of those stores opened in 2021, and 15 others were slated to come on-line in the first 75 days of 2022, a rate of one every five days. What you're witnessing, then, is the evolution of a Kansas brand from local concern to national heavyweight. Move over, McDonald's; watch out, Wendy's. With it's signature red-and-black color schemes, sparkling interiors and throwback-diner décor, the brand has as much invested in customer experience as it has in the quality of its thin-sliced steakburgers, sides, shakes and concretes. The brand also hearkens back to the values of the late founding partner Freddy Simon Sr.: "optimism, patriotism and tradition." His son, Randy Simon, is the current CEO.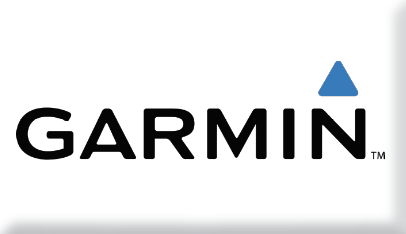 Garmin
How many brands do you know develop a global following with one business model, then do it again with a completely distinct product line? Consider the case of Olathe-based Garmin, which became one of the world's go-to providers of GPS devices for vehicles when Min Kao and Gary Burrell launched it in October 1989. That was before the Internet. Before Google. Before smartphones. Before free apps that literally talk you, turn by turn, from your driveway to … anywhere. So what did Garmin do? It used its genetic gift for innovation to pivot into wearable tech for fitness applications and other personal uses. Sure, you can still find products with applications in automotive, aviation and marine way-finding. Its products now, though, can touch a far larger market in terms of health maintenance. The continuing expansion of the corporate headquarters has created thousands of jobs locally, part of an international work force of more than 16,000 in 82 offices worldwide.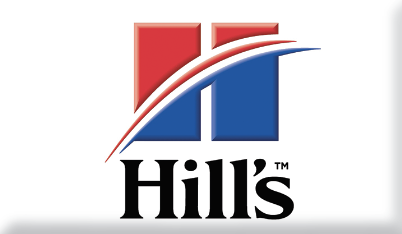 Hill's Pet Nutrition
Among Kansas companies generally, and pet-food manufacturers specifically, Hill's Pet Nutrition is indeed a very big dog. The Topeka-based operating unit of global conglomerate Procter & Gamble is the source of more than 50 pet foods, including its signature series under the Science Diet brand. Those goodies don't just feed Fido—they help manage his entire life cycle by helping address factors like weight and aging. Those products generate more than $2 billion a year for the parent public company, and can be found in 86 countries around the world. The brand also solidifies its image in the hearts and minds of pet owners by going well past food sales—it literally engages with customers to help manage the health of their pets by providing connections to nearby veterinarians, suggesting questions for those office visits. And in Topeka, of course, it represents a major employer and corporate citizen.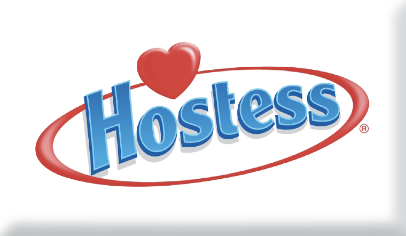 Hostess Brands
If you don't know the Hostess brand, you must have been born as a full-grown adult. After all, what kid in America hasn't indulged in the venerable Hostess CupCake? Or Twinkies? Or the Ho Ho's, Ding-Dongs, Donettes or the brand's range of fruit pies. The Lenexa-based company, then, has a brand as popular and well-known as the individual product brands in its line-up. Hostess is one of the nation's best-known companies in the packaged-food space, where it develops, bakes, sells and delivers to retail outlets across the nation. The current organization has resumed a solid growth track after its predecessor's bankruptcy a decade ago. Perhaps driven by the forced remote-work dynamic of the pandemic era—and the concomitant foraging that can accompany working from home—Hostess enjoyed a whopping 12 percent increase in sales in 2020, surpassing the $1 billion threshold.  The corporate origins go back to creation of its signature cream-filled cupcake in 1919, and the Twinkie followed a decade later. The company took on its current structure in 2016 by going public, sited its headquarters in Kansas City, then moved to Lenexa in 2020.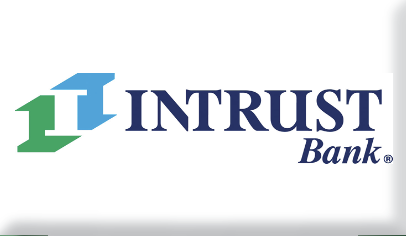 INTRUST Bank
Banking brand dominance in Wichita starts and stops with INTRUST Bank, the city's largest. And we do mean dominance: The FDIC currently lists 213 banks operating in Kansas, but in  2021, INTRUST's $500 million increase in assets exceeded the total assets of 181 of those other banks as it surged past the $8 billion threshold. Its roots go back to 1876, when C.Q. Chandler II chartered it and established a distinctive company culture right from the start with his motto: "You do business with people, not companies." The values Chandler brought with him to frontier Kansas still live strong in the fourth and fifth generations of Chandler family leadership, including CEO Charlie Chandler IV. As a brand, the bank emphasizes its values-based approach to business with three words: Tradition for Today. "These three words embody the commitment to a firm foundation of shared values that help form lasting customer relationships and bring positive change to the communities they serve," the bank says.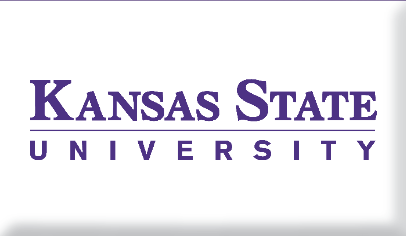 Kansas State University
K-State and its brand stand for different things to different people and constituencies: In Manhattan, it's is the hands-down economic life force of the city and surrounding Riley County. Statewide, it's a powerful draw for students pursuing degrees in engineering, agriculture-related disciplines and veterinary medicine. And, nationally, it's known as a leader in animal and plant science. And that's where the brand is about to take on a new aura as a center of bioscience research. In addition to its own Bioscience Research Institute the campus abuts the nation's new National Bio and Agro-Defense Facility, a $1.25 billion biosafety level-four research center. Officials say its work will eventually lead to commercialization that will raise the state's profile in the life sciences realm. K-State was the nation's first land-grant university upon its 1863 founding, and the state's first public institution of higher learning. Nearly 21,000 students are enrolled in Manhattan and satellite campuses, and Princeton Review last year ranked them No. 1 in its "happiest students" category, and slotted KSU No. 3 nationally for both health services and quality of life.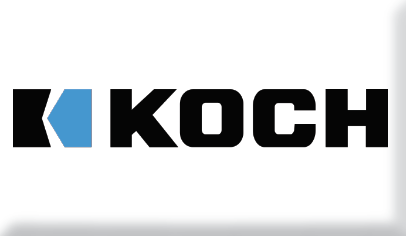 Koch Industries
The competition for title of Biggest Company in Kansas is no competition at all: Koch Industries is far and away the biggest private enterprise in the state—heck, it's No. 2 in the United States. So if you don't know the brand, you can't say you know Sunflower State business influencers. The Wichita-based conglomerate, with annual revenues approaching $135 billion, owns a range of other brands that manufacture, refine and distribute petroleum, chemicals, fiber, polymers, minerals, fertilizers, pulp and paper, chemical technology equipment—basically, the fundamentals of modern consumer life. In addition to ranching, it has white-collar interests in finance, commodities trading, and investing. Charles Koch, who celebrates 55 years in the leadership role this year, has long insisted that 90 percent of the annual profit be reinvested back into the company' s growth and internal improvement. One of Wichita's largest employers, it has 65,000 people working in U.S. operations, about half of its global work force strewn across more than 70 countries.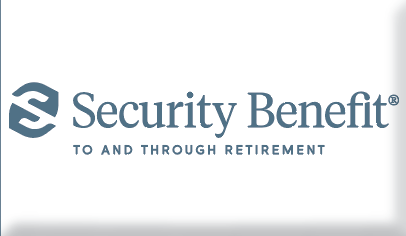 Security Benefit
The image in the Security Benefit logo, in the shape of an "S," represents two interlocking hands with a deeper meaning: It hearkens to the handshakes that created the firm in 1892. With the contributions of $1 each from 11 founding members, the firm became one of the first organizations to offer life insurance to both men and women, regardless of wealth. It has now crossed the $50 billion threshold of assets under management, with statutory revenue of $6.6 billion. And as for the security part of the brand, the firm enjoys A- fin-ancial-strength ratings from A.M. Best, Fitch Ratings and Standard & Poor's. The firm's primary focus is on retirement planning for a national client base mainly comprising school district educators and administrators, individual investors, retirement-plan participants at small- to mid-sized businesses, and higher net-worth individuals. The four pillars of that strategy are market growth and principal protection, generation of income in retirement, and legacy planning.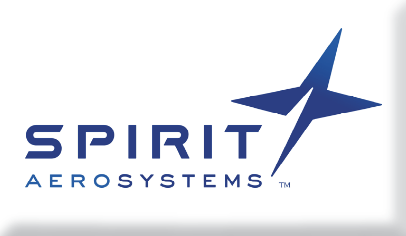 Spirit Aerosystems
The Spirit brand is often associated with production of Boeing passenger planes, but that's just a starting point: ​Far and away the biggest employer in Wichita, its craftsmen build thousands of the largest components aerospace companies worldwide use, with a particular emphasis on commercial fleets and defense aircraft. Until 2005, it was an operating unit of Boeing, but that division was sold to create a stand-alone entity that—much to the relief of civic leaders—retained its production in the Air Capital of the World. Spirit continues to build about 70 percent of mainframe for the famed 737 jet, along with four other Boeing models, plus portions of various models for Airbus, Rolls-Royce and Mitsubishi. Over the years, employment has varied significantly in a highly cyclical sector, reaching as many as 13,500 and dipping below 10,000, especially when production lines we idled early in the pandemic. But Spirit retains both a global presence and its local impact, generating thousands of additional jobs with vendors and suppliers in Wichita.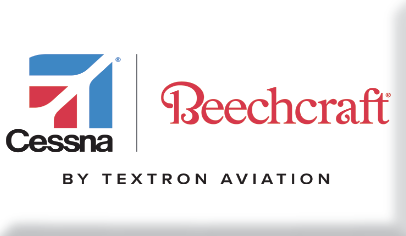 Textron Aviation
If you know general aviation, you know the brands Cessna and Beechcraft, whose histories run back to the close of the World War II era. Both are part of Textron Aviation, an operating unit for the  larger—much larger—Textron industrial conglomerate based in Connecticut. Aviation pioneers Clyde Cessna and Walter Beech laid the foundation for each of those lightplane brands by making Wichita the center of production, thereby staking that city's claim to being the Air Capital of the World. The Textron Aviation divisions account for thousands of jobs in Wichita on their assembly lines, and it's estimated that for every one of those workers, another job is created in the aviation supply chain. That makes each brand integral to the economic well-being of the state's largest city. Textron bought Cessna in 1992, then formed the Textron Aviation brand after acquiring Beech Holdings Corp. in 2014.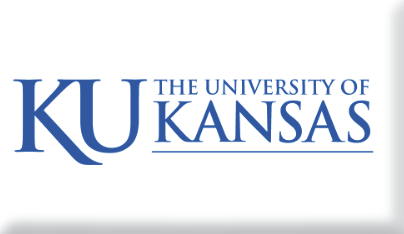 The University of Kansas
With five campuses, the state's only medical school and a combined enrollment of more than 26,000 students, the University of Kansas is the largest of the six four-year institutions in the Kansas Board of Regents system. More than 150 years after its founding, the university has expanded its geographic footprint into Wichita and Salina with med-school instruction, and into Overland Park with general courses that include an emphasis on business and graduate-level education. The university cements its place in Sunflower State higher education with 13 academic schools and more than 400 degree and certificate programs, and it projects influence globally through more than 350,000 alumni strewn around the world. KU is also the only state university with a seat on the Association of American Universities, an elite collection of just 66 institutions nationwide. But the basketball court is where the brand really goes national as a perennial contender for the Big XII championship and a frequent top seed, or near the top, in the NCAA basketball tournament every March.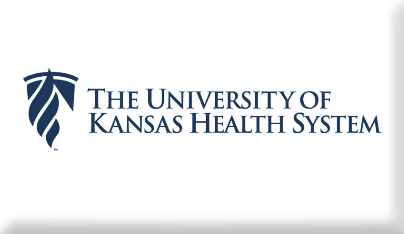 The University of Kansas Health System
Don't let the name mislead you: The University of Kansas Health System isn't part of the university, having severed that organizational tie nearly 25 years ago when it became a stand-alone public health authority. But it most definitely is a health system, one with a mission to treat the most acute health-care challenges among patients from any of the 105 counties in Kansas. In addition to being a teaching hospital—that's where the KU affiliation comes in—the flagship medical center admits more patients than any other hospital in the Kansas City area. As the system has projected itself across the state with satellite operations—more than 100 locations are available to residents in the Kansas City area alone—it has also expanded its reach with enhanced telehealth services statewide. Its range of research functions includes the University of Kansas Cancer Center, one of only 71 enterprises that carry cancer-center designation from the National Institutes of Health.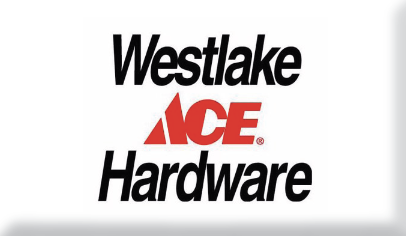 Westlake Hardware
Built into the Westlake Hardware brand—and, by extension, its affiliation with Ace Hardware—is the user experience of anyone frustrated by the lack of service that plagues many of the big-box hardware behemoths. A more personalized experience and expert guidance for the do-it-yourselfer at a neighborhood-level store is what helps more than 5,000 stores stave off the big-box threat as part of this retailer-owned cooperative. Westlake, based in Lenexa, operates more than 150 of those stores across 12 states, stretching from California to North Carolina. In addition to the focus on service, the business model is based on stocking the products that are sure to be in greatest demand: plumbing and electrical lines and fixtures, lumber and building materials, flooring, paint, appliances and tools. W.I. Westlake got things going in 1915 when he bought a share of the ownership with a store in Huntsville, Mo. In 1959, Westlake aligned with the Ace brand, and has since grown to become the biggest Ace dealer in the U.S., with annual revenues that top $561million.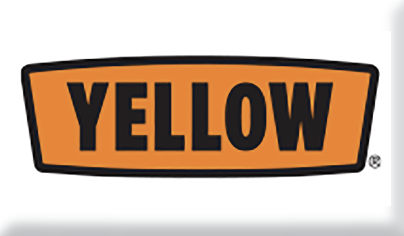 Yellow
Nearly 100 years after it helped pioneer the less-than-truckload delivery concept, Yellow Corp. is a brand known across Kansas as being a local company, across America as an innovator in delivery solutions, and across North America as the way to get product from Point A to Point B in a supply chain that has truly gone global. Yellow, based in Overland Park, is made up of multiple operating units and brands that combine to generate $4.5 billion in annual sales. The company operates 327 terminals, with a work force more than 30,000 strong. The Yellow brand—updated from its predecessor YRC Worldwide in 2020—has taken on a new significance for consumers and corporate clients in Canada, Mexico and the U.S. over the past two years. During the supply-chain crisis that assumed meltdown status with the arrival of the pandemic, Yellow lived up to its mission is to keep essential freight and medical supplies moving. It met that challenge last year as it executed more than 17.4 million shipments.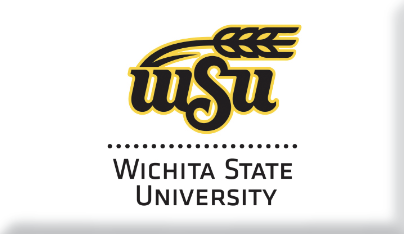 Wichita State University
The city it calls home is known both as a cradle of entrepreneurship and as the Air Capital of the World, so it should surprise no one that Wichita State University is top of mind for both business education and aviation research. It's long been the state's only urban university (with the limited exception of KU's School of Medicine in Kansas City), and WSU offers specialty programs that tie directly into the economic strengths of the primary community it serves. A research program gem located on the Wichita campus is WSU's Institute for Aviation Research, and the support for business runs deep with the Center for Economic Development and Business Research, the Frank Barton School of Business and the Center for Entrepreneurship, which helps nurture a culture of entrepreneurship that has been Wichita's trademark for more than a century. One of six four-year Regents universities, WSU boasts an enrollment of nearly 16,000 students pursuing degrees in nearly 60 undergraduate programs, 40 master's level pathways and 12 doctoral programs.