In the lexicon of industrial real estate, it's called velocity, and it refers to the rate of increase in square footage of a given class of property across a marketplace. And in the Kansas City region, when it comes to industrial and manufacturing velocity, Kansas City  has something no other marketplace has.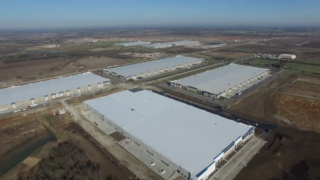 A white paper by the commercial realty firm CBRE earlier this year showed that in terms of industrial, distribution and logistics space, Kansas City delivered 8.8 million square feet of new spec space in 2016—properties built without a tenant lined up first. Chicago, by comparison, saw 16 million square feet of new space. The Windy City wins on volume, but that market for industrial is five times the size of Kansas City's, which comes out the clear winner in terms of velocity.
"We were clearly the strongest out there in terms of velocity," says David Hinchman, a broker with CBRE. "And if you take a look at the first quarter of 2017—and this is looking at the entire country, with the most space currently under construction, KC had 7.2 million square feet. That's No. 7 in the country, ahead of L.A., Denver and Las Vegas," he said. "Kansas City now, by our terms, is considered
a strategic distribution market for companies."
We're not yet what's known as a Tier-1 city—Chicago, Dallas and the coastal regions will retain those distinctions for decades to come, "but Kansas City has taken a place in what's called a strategic market. When you look at our construction as a percentage of our share of stock, we were ninth in the country at 2.7 percent, and the only ones that bumped up over 3 percent were Baltimore, Louisville, Philadelphia, Las Vegas and the Inland Empire" of the Pacific Northwest.
The good news, brokers say, is that for the Kansas City region, there's a lot more upside yet to fathom.
" I believe our growth depends on how well the word spreads to other areas of the country that Kansas City is the best place to be logistically to get product from one coast to another, and all parts in-between," says Brent Peterson, a broker with AREA Real Estate Advisors. "I think there is a lot of room for continued growth in the short and long-term future. As for how big, it is tough to put a number on it.  But, the future is bright."
Before trying to peer too far over that horizon, it might help to have some perspective on how far this region has come, and how fast. Driven in large part by the exceptional performance of Logistics Park Kansas City and the BNSF intermodal facility near Edgerton in Johnson County, Kansas City has seen mammoth warehouse after monster warehouse constructed with the amenities that modern logistics operations are seeking: 32-foot high ceilings, cross-dock distribution capabilities, high counts for square footage and docks, and—what's really driving things here—quick access to transportation networks that run nationwide.
And that is where the Kansas City region shines. Logistics Park Kansas City plays off the BNSF Railway line that is connected to port operations in Los Angeles and Long Beach in the west. But it also ties in almost immediately with Interstate 35, running from the Mexican border to the Great Lakes. That kind of access is a key factor in recent moves by Amazon.com to acquire multiple mega-warehouses in Johnson and Wyandotte counties. The online retailer, in fact, is poised to become the second-largest private-
sector employer in the region when those facilities are on-line, with more than 6,000 employed.
As the Amazon experience has show, there's a lot more movement in this market than at Logistics Park Kansas City. Large warehouses in industrial settings in Wyandotte County and in the Riverside area have also gone up on spec basis—and soon found tenants—and the KCI Intermodal Business Centre is also seeing a boom in large-facility construction. To the south, the CenterPoint-KCS Intermodal Center ties this region to markets in Mexico and Central America by both highway and rail, through Kansas City Southern Railway.
Any company that distributes product nationally could logically locate in the Kansas City area," Peterson says. "Also, any company shipping and receiving product or a portion of their product from overseas can benefit from our rail system.  There are a lot of reasons to be here."
The region is really standing out, Hinchman says, whether it's measured by level of construction, spec activity, absorption or velocity, because "this region has finally started to see all the pieces coming together that we've been predicting for a long time, to become that ideal distribution center for so many companies."
To get a better understanding of why that is, one must appreciate the different distribution models that exist, and what sets Kansas City apart within them. First, the single-
point distribution model. If you have but one national distribution facility, it has to be in the Midwest to achieve the greatest physical one- or two-day reach. Why? Draw a circle around Los Angeles, with a diameter of 500 miles. How much of that is filled with water? Same goes for the coastal ports of New York and New Orleans.
What about a 3-point distribution model, to provide one-day access to markets on the East Coast and West Coast?
By default, the Midwest reigns as the logical choice for the third spot. And a five-point model dividing the nation into quintiles again yields the Midwest as a winner.
Only in a two-point model is Kansas City at a clear disadvantage, and perhaps it's not the ideal location for a four-point model. But even there, an argument can be made that this region can effectively serve as one element in a four-site system.
 With all of that weighing in our favor, something else is being added to this marketplace beyond new facilities and jobs: Momentum. And it has a value all its own.
"Momentum creates confidence, it creates a story, it creates visibility," says Hinchman. "And we are getting more and more on the radar of these companies."
Perhaps most surprising to all involved is the speed of that momentum. As recently as 2011, the Kansas City region was losing out on opportunities to draw major logistics operations here because it lacked the product with immediate availability. Coming out of the Great Recession, companies that were ready to expand wanted to do so immediately—they weren't interested in the lead times needed to plan and construct the large facilities suddenly needed with the rapid expansion of e-commerce. To say nothing of the lead times involved for securing local governmental approval for those facilities.
"If you did not have the product ready to go, either under construction or completed,in many cases, those users cannot wait; they will go wherever they can," Hinchman says.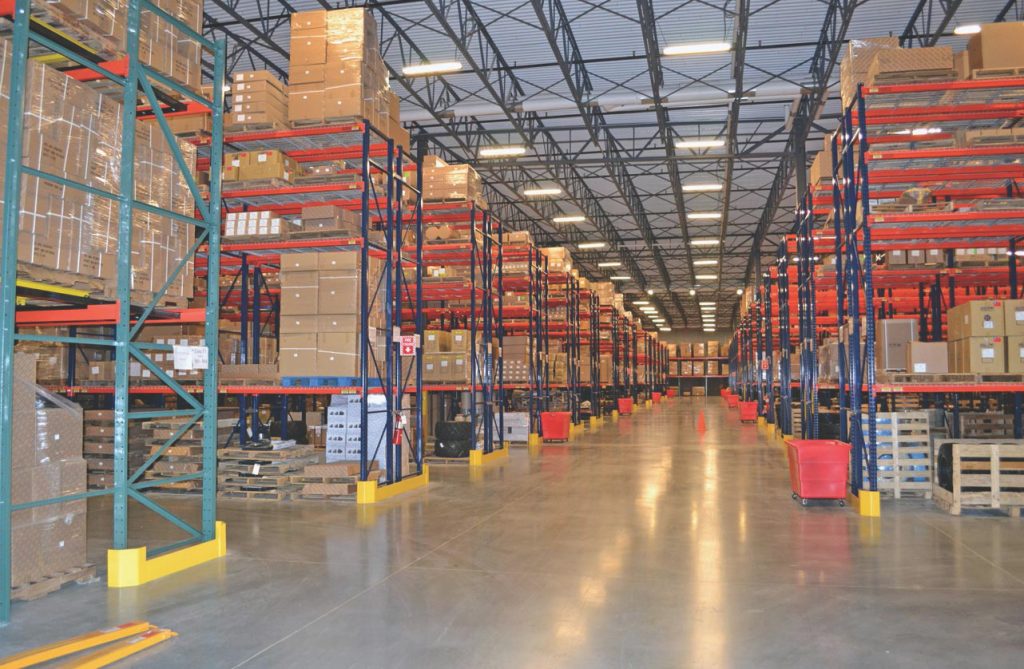 But the burst of spec construction, driven largely by companies like NorthPoint Development at LPKC, tipped the scales and helped change the narrative on Kansas City. Suddenly, the red-hot demand for new space could be met here.
As a result, brokers say, companies are hearing the good news of the infrastructure we have, the ease of the commute here and wealth of freeway miles per capita, and it's earning us a second look.
On top of that, when company leaders see that this market is No. 1 nationally in freight tonnage shipped by rail,
No. 2 in the number of rail cars moving through, and is the No. 3 center for trucking, it all adds up to Kansas City as the logical choice.
The short-term outlook, brokers say, suggests that it will take an awful lot to dull the shine on the Kansas City market.
"I think if we see another recession, that will obviously hurt our momentum," Peterson says. "Also, if (interest) rates tick up enough, it will slow the growth considerably. Long-term, population trends could affect our area—but I do not see that being a factor in the near term."
What this region has going for it, Hinchman, says, is its diversity. Kansas City is already the nation's second-largest center for vehicle manufacturing, trailing only Detroit, it's the center of the world's largest concentration of companies in animal health and food science, and it continues to reap the dividends of the e-commerce explosion."
The latter, Hinchman says, could prove pivotal in the coming years.
"If you look at about four or five years ago, e-commerce accounted for about 8 percent of retail in the U.S.; now, it's about 12-13 percent. The potential is huge there. That will be a growth element for Kansas City, and we'll continue to see more and more e-commerce operations looking at the logistics of Kansas City."