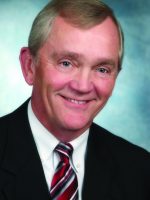 The talent squeeze is officially on: December's unemployment rate in the Kansas City area fell below 4 percent for the first time in more than a decade, and the two-state area recorded jobless rates of 4.2 percent (Kansas) and 4.4 percent (Missouri), getting this region in just under the national rate of 4.5 percent. 
In this environment, any business owner planning on expanding staff this year should know the challenges the market will present.
With over 5 million job openings, there will be plenty of competition for top talent in 2017. How can you and your company appeal to the most talented professionals on the market? And once they're hired, how can you keep them around? Here some practical tips: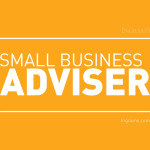 Improve the candidate experience. A recent study by Workplace Trends showed that 60 percent of job seekers reported having had a poor candidate experience—and 72 percent of them have posted about it online. Failing to update candidates on their application status, unclear application instructions, a long hiring process or a failure to notify candidates when a position is filled can all result in a bad candidate experience. And 47 percent of job seekers said the interview makes the biggest impact on their impression of a job. You can improve yours by including the contact information of the person who posted the job. Providing a detailed job description in your job posting will give candidates a good idea of what their days would be like at your company.
Increased recruiting on social media. As more candidates turn to social media for their job search, employers are doing the same in their hunt for the perfect candidate. According to a study by Jobvite, 92 percent of recruiters and hiring managers use social media to find quality candidates, a number likely to increase in 2017. Most use LinkedIn, but other social platforms like Facebook and Twitter are increasingly used. According to a survey by Jobvite, 59 percent of job seekers use social media to research the culture of a company they are interested in. If your company's social channels lack content, these job seekers will gain little to no information about your company, providing them with fewer reasons to apply for your open position. You should also post frequent updates with relevant content that showcases your company's expertise. Also, consider posting employee profiles or interviews to put a face to the organization and communicate your culture.
More competition for talent. As the private sector continues to add thousands of jobs each month, there will be more competition for talent this year. Many employers have grown accustomed to a Recession-era employer-driven job market. They need to rethink their talent-acquisition strategies to reflect the new employment landscape. Expect many employers to improve benefits, offer flexible schedules and other perks to attract the best candidates.
Attracting talent. Considering that 69 percent of professionals wouldn't take a job with a company that has a bad reputation, attracting top talent to your organization is more than simply posting a job opening and hoping for the best. It takes planning on your part to ensure your company is putting its best foot forward.
Promote your employee benefits. One of the most important factors for top talent when they consider applying for a job is a company's benefits. In fact, 43 percent of job seekers cite health benefits as the thing they value most when looking for a new job. Other benefits that will help attract top talent include paid leave, flexible work hours, life insurance and retirement plans. When writing your job posting, include all information you can about your company benefits in order to attract top talent.
Retain Talent. A survey by HR soft-ware company BambooHR found that nearly one in six employees quit a new job within six months. The main reasons they cite for leaving are all related to a poor onboarding process. If you don't have a formal, structured onboarding process, where do you begin? 
According to the Society for Human Resource Management, you should ask yourself these questions first: How long will onboarding last? What tasks should be completed before the new hire's first day (e.g. giving them access to the online onboarding portal, etc.)? What impression do I want new hires to walk away with at the end of the first day? What should be done during the first week, first month, and first year to ensure new hires are onboarded successfully? What do new hires need to know about the company's culture and work environment? What role will HR play in the onboarding process? What about direct supervisors and colleagues? What goals should be set for new employees? How will I gather feedback on the program and measure its success?
Successful hiring goes beyond just find-
ing the right candidate. It takes a big invest-ment to get new hires up and running productively; however, it's one that will pay off in the long run in the form of engaged and loyal workers.