Over the comparatively short working careers of this year's 40 Under Forty, the nation has seen its share of threats: mass terrorism, financial calamity, wholesale destruction of personal wealth and entire business sectors. In each case, we've risen from the canvas to start swinging back. Without exception, we returned to previous heights and set new standards.
Much of that was inspired by leadership, at local, state and federal levels. In this era, however, America faces a threat unlike any it has seen since the Great Depression, perhaps worse than
any in its existence. For in this age, the threat is both to public health as well as financial status. We're a country sorely short of leadership at all levels. Perhaps that's why we put so much faith
in our 40 Under Forty past and current honorees, promising young executives who have shown an oversized capacity to lead. As the nation looks to the mighty challenge of rebuilding its economy, we'll all be counting on the contributions and leadership of those who are best positioned to elevate their businesses, their colleagues, their civic organizations and their communities.
None of us asked for this set of responsibilities. They have been thrust upon us, and upon these business leaders who are in many cases the future of leadership in the Kansas City region.
Along with our recognition for what they have already done, we send our very best wishes to them for the daunting task ahead.
---
Ayo Ajaiyeoba
Ayo Ajaiyeoba might be from halfway around the world–Nigeria, to be precise–but the director of utilization management at Blue Cross and Blue Shield of Kansas City is passionate about the challenges facing healthcare in the United States."Skyrocketing health-care costs in the United States represent 19 percent of our GDP–an all-time high–and this comes without commensurate health outcomes when compared to other developed countries," Ajaiyeoba said. "This is simply not sustainable. Something must give, and it's this mentality that drives the passion I have for my career." At Blue KC, where Ajaiyeoba has been for three years, he is responsible for "oversight of cross-functional teams that review the appropriateness of requested health services using evidence-based guidelines." He was trained as a general-practice physician in Nigeria and has nearly 10 years of global health-care experience. Ajaiyeoba's career eventually took him to Wichita, where he received an MBA from Wichita State University with an emphasis in Healthcare Administration. He's also a Project Management Professional and a Certified Professional in Healthcare Quality. "These diverse experiences across the health-care continuum have allowed me to bring a global and unique perspective to my current role," Ajaiyeoba said. Besides his work at BlueKC, Kansas City resident Ajaiyeoba is a member of the strategic committee of the Black Achievers Society of Greater Kansas City.
---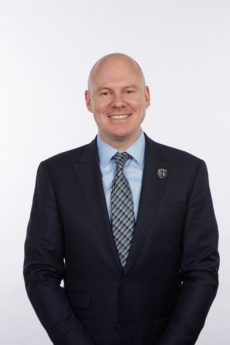 Gregg Allen
If you're a fan of Major League Soccer's Sporting KC and the success it has had over the past several seasons, Gregg Allen is someone you might want to thank. He was part of the organization's rebranding from the Kansas City Wizards back in 2011, which led to the team becoming the current Sporting. Over the course of his time working for both teams, he has been promoted several times and had major-league sports sales experience before signing on with Sporting. Allen was an account executive in season-ticket sales for the NBA's Charlotte Bobcats before coming to Kansas City. As the team has established itself on the field with championship-caliber performance, and off the field by promoting a regional soccer culture, he is credited for boosting ticket sales to all-time highs at Children's Mercy Park during the 2018 and 2019 seasons. He also was named Ticket Sales Executive of the Year by MLS for his role in helping Sporting achieve more than 100 consecutive sold-out home games. "My most significant career achievements haven't necessarily come from individual accolades, but rather from the career growth of those under my leadership," Allen said. "The most satisfying part of my career is helping those with similar passions get to where they want to be in their careers." A graduate with a bachelor's in sports management from the University of Massachusetts at Amherst, Allen is a native of Vermont.
---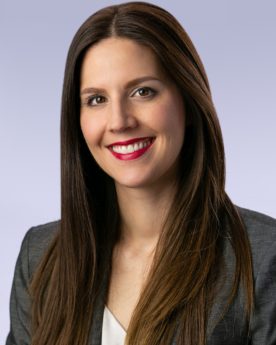 Megan Armstrong
As executive vice president of industrial engineering at Kiewit, Megan Armstrong does fieldwork and design execution and management for several projects across North America that have a combined contract value of more than $1 billion. The Olathe resident has moved up the ranks through Kiewit since starting at the engineering-services firm in 2007. She started at the firm as a structural engineer and then moved up to lead structural engineer after graduating from Oklahoma State University. Other positions she has held at Kiewit include lead pipe-rack designer for a 540-megawatt combined-cycle power plant and district engineering manager for Kiewit's food and beverage business. Armstrong is also highly involved in the company's KieWomen group and is the first person to participate in Kiewit's Executive Leadership Development Program, which is the highest level of training in the Kiewit organization. It consists of a small group of participants selected annually by the company's corporate board. "As a female leader, I'm passionate about empowering and mentoring women with the goal of increased representation at all levels," she said. "Through my achievements, I have been able to advocate for, and help advance, the women of Kiewit."  As a wife and mother of two young children, Armstrong considers family the "most important aspect" of her life. 
---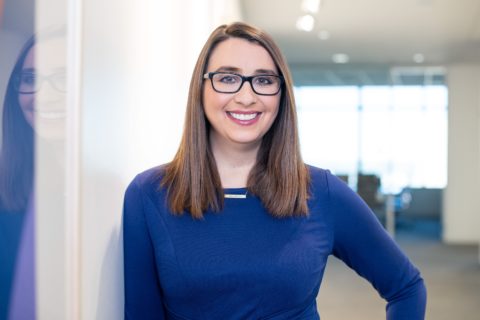 Brittany Barrientos
A partner at Stinson LLP, Brittany Barrientos specializes in environmental law. The Westwood resident has experience dealing with the specialty "across the regulatory transactional and litigation spectrums," according to her company biography, experience that has given her a deep understanding of the complexities of the Clean Water Act, Clean Air Act, solid and hazardous-waste laws, Superfund sites and much more. Barrientos says she helps "clients understand requirements and restrictions imposed on their businesses and help them roll compliance into day-to-day activities consistent with the business models." She started practicing at Stinson in 2011, only two years after she graduated from the University of Missouri – Columbia in 2009. A first-generation college graduate, Barrientos is a Texas native who received her bachelor's in journalism from Texas Tech University. A graduate last year of the Greater Kansas City Chamber's Centurions program, Barrientos says it helped her learn "more about KC than I ever imagined. I feel empowered by the extensive leadership training and continue to learn through my work on various boards and weaving service into our activities." The married mother of two is a board member of Junior Achievement of Greater Kansas City and also serves as a board member of the Diverse Attorney Pipeline Program. She and her family are fans of Kansas City's parks and coffee shops.
---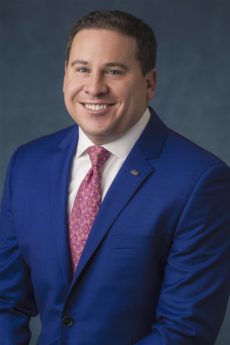 Justin Beets
Justin Beets has spent is entire career at UMB Bank since graduating from the University of Missouri–Columbia. The Leawood resident is currently senior vice president and business banking team lead at the institution. Still only 36, Beets certainly has made an impression: After he became head of the business banking unit, his team was responsible for issuing $125 million in new loans, the most ever produced by the team. For the past two years, he has also been recognized by UMB for being the top deposit producer in business banking. Beets says being a team player at the bank is one of the things he enjoys most about his position. "I see it as my place to set the example and create a safe place for my team," he said. "This open communication allows us to better set expectations and succeed together. I always believe it's more meaningful to accomplish something together than alone." That's part of the reason this husband with a newborn is so involved in community service. A recent graduate of the Centurions leadership program, he is an active volunteer for the Rainbow Center, which helps support children with developmental disabilities. Beets is also an active volunteer in Phoenix Family, for which he reads to and assists children in the inner city who are behind in school. He says that he and his wife, "strive to do our best to help others reach their full potential in the community we love to call home."
---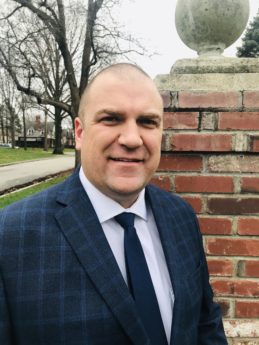 Joshua Brewster
As the vice president of public relations at KC-based Trozzolo Communications Group, Joshua Brewster truly has his finger on the pulse of Kansas City. His clients include such institutions as the Power & Light District, the Ewing Marion Kauffman Foundation, Port KC, Ronald McDonald House, Sprint Center and many others. He joined the firm 13 years ago and has worked his way up from senior account executive, to director of client engagement, and then account group vice president before taking on his current role in 2017. Brewster says he is especially proud of the public-relations firm's solid growth since 2016, when adjusted gross income rose from $8.1 million that year to just under $9.8 million at the end of 2019. "My most significant career achievement is playing a key role in growing our business, with the help of our incredible team," Brewster said, adding that it is very rewarding to working alongside local clients. "Our team's job is to help our clients make a positive impact in Kansas City and beyond." He also believes in paying it forward as a board committee member of the Trent Green Golf Classic for Ronald McDonald House Charities–Kansas City. Brewster is also a board member of the KC Tech Council. The married father of four resides in Kansas City and received his bachelor's degree from Saint Louis University and received an MBA from Rockhurst University.
---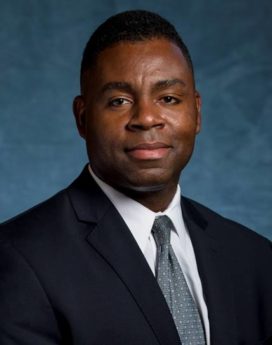 Jason Carter-Solomon
As vice president of commercial banking and real estate at Enterprise Bank & Trust, Jason Carter-Solomon is doing his part to improve the conditions of Kansas City's urban core businesses: He has been on teams that have financed over $159 million to redevelop the area since 2013. Carter-Solomon came to the institution after having spent several years involved in other industries, most of them outside of banking, but all of them bringing to him a combined skill set for his current job. In the run-up to Enterprise, he was a purchaser for CarMax, and spent several years with Olathe-based door manufacturer D.H. Pace as an operations manager then he became a real-estate appraiser before settling in on a banking career with Wells Fargo, in Overland Park, then joining Enterprise. Carter-Solomon received his bachelor's degree from Saint Louis Univer-sity, and in 2013, achieved his Master of Real Estate, Entrepreneurial Real Estate from the University of Missouri–Kansas City, being the first-ever graduate to boast that selection. The father and Kansas City resident is a graduate of the Centurions leadership program, a member of the UMKC Bloch School advisory board, and is a member of the Urban Land Institute, among several other civic endeavors. A self-proclaimed "gearhead," he says he loves old muscle cars and unique automobiles from the 1940s through the 1970s. He and his daughter enjoy attending car shows throughout the region every year.
---
Pat Contreras
It only makes sense that Pat Contreras would be the business development and government affairs director for McCownGordon Construction. Not only has he served as a diplomat for the State Department, he ran for state treasurer in Missouri, garnering endorsements from some influential politicians and organizations in the state. At McCownGordon, the Kansas City native leads business development for the company's largest business unit, with more than $250 million  worth of work in the region. He also plays an instrumental role in the diversity and inclusion team, where he's actively engaged with the minority community and chambers, as well as helping develop mentoring and training programs. Contreras, who earned degrees in economics and international studies from Saint Louis University, also serves on a number of boards including Truman Medical Centers, the Metropolitan Organization to Counter Sexual Assa-ult, the Independence Chamber of Commerce, the Downtown Council and Health Forward Foundation, where he chairs the audit committee. Raised in the city's urban core, Contreras says his family has always been deeply rooted in public service. "Early in life, I learned values of hard work, determination and fighting for what you believe in," he said. "I strive to bring diverse perspectives into the workplace, politics and government, I fundamentally believe in the power of inclusion and economic empowerment, especially for minority and women-owned enterprises."
---
Chuck Cuda
Chuck Cuda does not slow down when it comes to business, family or being involved in the community. His day job is as principal and broker at Gladstone-based real estate services firm Opes Commercial Real Estate, which is regularly listed as one of the region's top brokerage firms, and there, he has been involved in transactions valued at tens of millions of dollars each year. When he's not busy with that part of his professional life, his attention is focused on his other businesses. Cuda also owns multiple coin-op laundries, a retail coffee shop, an ownership share in a home-health company, out-patient physical therapy clinics, KC Premier Construction Co. as well as other angel investment opportunities. Despite his busy professional life, Cuda is also making sure to help others. His father was diagnosed with Follicular Non-Hodgkin's Lymphoma, and Cuda eventually donated his bone marrow for transplant to help him recover. During two years between the diagnosis and transplant, Cuda created the Green Tie Gala, which has raised $700,000 for the Leukemia & Lymphoma Society over the last two years. "I do not forget my personal experiences and struggles in charting my life course," Cuda said. "It is this passion and sincerity that fuels not only my non-profit work, but also my desire to create community and a business environment that offers opportunity for all." The married father of three, with another one on the way, lives in Kansas City.
---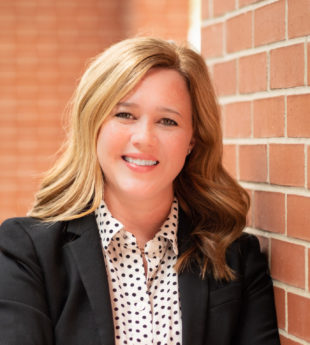 Olivia Daily
You can thank Olivia Daily for being a key component in keeping the nation's supply chain moving, especially in times like these. The AVP of Network and System Design at Kansas City Southern Railway is responsible for keeping the trains moving along more than 6,700 miles of track running through the central United States and through Mexico. This equates to 6,000 different daily trips of rail cars, all of varying sizes, carrying various commodities and coming and going from thousands of locations. "It's the transparency and collaboration that I hold most highly as what I set out to do," said Daily, who started working at Kansas City Southern in 2010. "I feel that the more the people around me know and understand that, the better success we have, and it's because of my team that I've accomplished the things I have." Prior to her time at Kansas City Southern, where she has been promoted twice, the Kansas State University graduate got her first real-world exposure to logistics as an industrial engineer at YRC Worldwide. The married Olathe resident is the mother of two.  "I have two small children and try to expose them to new experiences like those I was exposed to," Daily said, explaining that she and her husband have "the international travel bug." Daily also devotes her time to her alma mater, and is a mentor for students involved with studies in industrial design.
---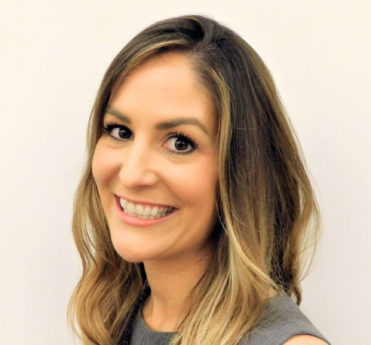 Rebekah Ellingson
Rebekah Ellingson is a people connector. As the manager of corporate communications for AMC Theatres, she connects the company's employees with its mission and values; outside of work she volunteers her time to connect people in need with support. "Rebekah is known throughout the company as a trusted and effective leader, someone fun to work with and who has a bright future ahead as a rising star at AMC," said Carla Chavarria, AMC's senior vice president and chief human resources officer. Before AMC, Ellingson was based in Switzerland, first working for Archer Daniels Midland and  Unilever. At AMC, Ellingson relaunched and manages the company's popular intranet site and leads its internal Continuous Listening program, both initiatives are evolving AMC's approach in connecting with its associates and collecting feedback, resulting in organizational and operational improvements, said Chavarria. She also serves as a spokeswoman for AMC's popular Dine-In brand and Sensory Friendly Film program, a program geared toward children with autism.Outside of work she can be found connecting people in different ways. She serves as an ambassador and on-site volunteer at Children's Mercy Kan-sas City's locations."In my personal life, I have a passion for travel and exploring, and my family and I connect our strong Midwest roots with cultures and experiences around the globe," said Ellingson, who is married and has one son.
---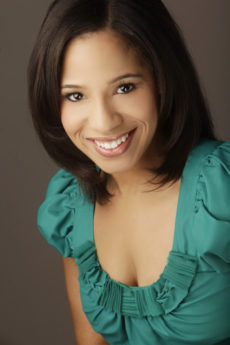 Ericka Duker
Well, it's official: Ericka Duker will be the last Sprint Corp. employee recognized as a member of Ingram's 40 Under Forty. That's not for lack of talent at the Overland Park campus; it's just that the Sprint brand is no more. On April 1, its merger with T-Mobile was completed, creating New T-Mobile. Duker has been part of the effort on the way to the one of the largest corporate telecom mergers in the nation's history. In that role, she was director of staff operations and chief of staff to Sprint CEO Michel Combes. Duker joined the company nearly a decade ago and was promoted to that leadership post in March 2019 after being an audit project manager for several years. "This has been both a challenging and rewarding position due to everything going on at Sprint right now," she admitted, adding, "One of my favorite projects to do has been co-leading our first Sprint Innovator Summit, a conference that brought together innovative companies that are creating smarter and more efficient strategies to drive retail, employee and operations improvements, and how we continue to elaborate on our digital strategy." The mother and Overland Park resident is also the director of planning and a board member of the Junior League of KC, of which she's been an active member since 2005, among other service organizations."My parents stressed the importance of giving back because I have been blessed with so much. I believe that one of the ways to have an abundant life is to give." She was at Federal Reserve and Marks-Nelson and earned her business degree from UMKC and MBA from Rockhurst
---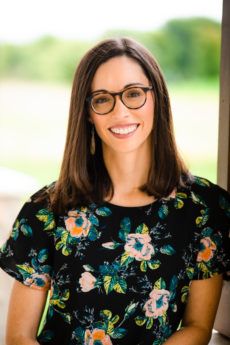 Tracy Foster
In 2018, Tracy Foster co-founded Stand Together and Rethink Technology, or START, an organization that helps "families use tech with intention, so that kids grow up captivated by life, not screens." Before founding START, Foster worked developing growth strategies for some of the world's "leading organizations as a management consultant with Mercer Management Consulting, then as an Associate Director at FSG, which specializes in creating large-scale, lasting social change." In these roles, Foster helped foundations, businesses, nonprofits and government agencies increase their impact through rethinking the company's strategies and programs. When working on a project for one of the world's largest toy companies, Foster said she "was captivated by the power of play in children's emotional, social, and cognitive development." This made her rethink "cultural norms around technology" and prompted her to co-found START, where she now serves as the executive director. "We find wonderful things we can do thanks to incredible technology," said Foster, who graduated from Northwestern University. "It is important to maximize those marvelous capabilities, but it is also critical to minimize the clear, unintended negative consequences." START creates programs that train parents, teachers, employers and others on methods to both focus and limit children's screen time and how to talk about it with them.
---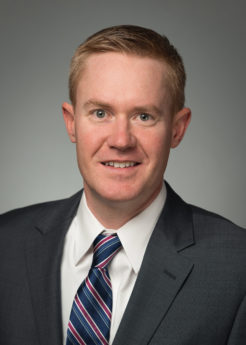 Dan Gaston
Dan Gaston, who is the director of BKD CPAs and Advisors and is co-leader of the construction real estate practice, is "responsible for leading the team in providing unmatched client services to prospects and developing the internal BKD team. Under his leadership, the Construction and real Estate sector is thriving and achieved double-digit growth in 2019," officials at the firm say. BKD is a national CPA and advisory firm that provides a large swath of products from standard accounting services, including risk management, technology, wealth management to forensic and valuation services. Gaston, who attended Univ. of Kansas, also serves on the firm's Innovation Advan-cement Committee and is responsible for "identifying and developing innovative service offerings to solve problems with innovative, forward-thinking solutions.""I am very privileged to work at a great firm that has provided me with many opportunities to become a thought leader in the construction industry," said Gaston.His career veered toward real estate and construction when he found how much he enjoyed working with owners and seeing  projects come to fruition. "You can learn a lot walking a job site with an owner to better understand how what is being done in the field translates into the financial statements," said Gaston, who grew up in Leawood, is married and has a daughter. Gaston serves on various boards, a few are the Kansas State Accounting Advisory Committee, the Kansas Society of Certified Public Accountants and the Kauffman Center Ensemble Advisory Council.
---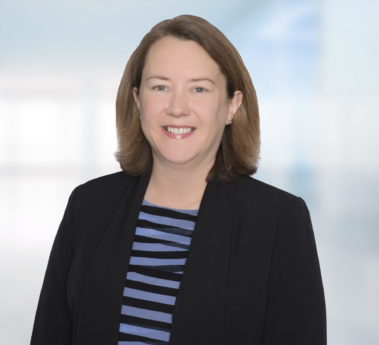 Lindsay St. Germain
Lindsay St. Germain is a Kansas City transplant who has moved up the corporate ladder at Cerner and is now the Director and Consulting Services executive in Community Works, which serves rural and community hospitals. She's responsible for managing a team of 120 associates in software implementation at "critical access hospitals" throughout the nation. She has been instrumental in developing the Community Works business unit for the health-care informatics giant over the past decade, helping it grow from 20 associates with three active clients, to implementing more than 20 projects a year. The program is on a path to hit 250 clients in 2020, St. Germain says. But "what really separates St. Germain from others, is her passion for giving back to the area she now calls home and loves," said Rachel Stover, a Cerner manager. In 2013, St. Germain founded the local chapter of the charity 100+ Women Who Care Kansas City, which raises $10,000 in one hour every quarter for local charities. Under her leadership, the organization of professional women has grown from 10 to 120 members and has raised more than $177,000 to date. The group has made a significant impact by giving more than $180,000 to 29 local nonprofits. She also volunteers with both the Amethyst Place and EnCompass and serves on the leadership committee of the Leukemia & Lymphoma Society's Man and Woman of the Year campaign.
---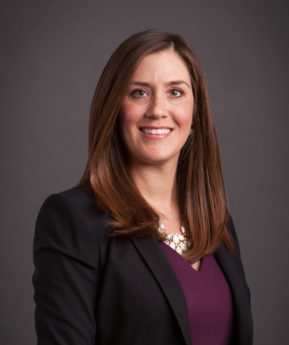 Kelli Haden
Described as "humble, strategic, driven and a natural-born leader," Kelli Haden is Burns & McDonnell's International Accounting director, the first person to occupy this new key role for the company as it sees its global footprint expand. Haden, who graduated from University of Kansas and started as a contract analyst in 2009, became  responsible for integrat-ing a new accounting department into the existing one when the firm acquired its India operations in 2013. Since, that enterprise has more than tripled in size and is a critical component to the company. Haden was a member of the second class of Burns & McDonnell's Emerging Leaders initiative, a prestigious company program developed in part by the firm's chairman and CEO, Ray Kowalik, and in 2018, she was named a principal, a distinction that represents fewer than 5 percent of employee-owners. "Kelli is the epitome of a selfless leader," says  Renita Mollman, vice president. "She leads with integrity, humility and care, recognizing that people will work harder when they feel respected and cared for." Haden has embraced the firm's commitment to giving back, serving as the executive sponsor of an internal community service committee that connects the accounting team with civic projects like cooking meals for Ronald McDonald House and collecting donations during the holidays for various organizations. Outside the office, Haden is just as committed to sharing her core values. She can be found volunteering at her church's nur-sery, a coach at a local gym encouraging people to pursue a healthier lifestyle and as the treasurer of her son's Boy Scout Pack.
---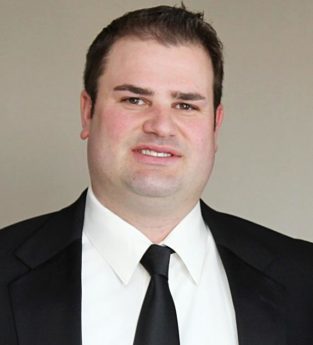 Scott Havens
After seven years in the insurance industry, Scott Havens became partner at Truss, one of the largest privately held insurance brokerages operating in the Kansas City area. When Truss sold to HUB International in 2019, Havens became one of the youngest shareholders in North America for one of the largest privately brokerages in the world. Havens, who earned a degree in strategic communications from the University of Kansas, and his business partner Melissa Oliva now work with companies on their health-care benefits, but "often help them find their executive team or raise capital," said the Kansas City native. Not only does Havens diligently work on the clock in the world of insurance, he is a master networker in his spare time. One of his passions is "bringing Kansas City executives together and facilitating peer groups," he says. He helps facilitate 11 executive peer groups and sits on multiple boards, including the Arts and Recreation Foundation of Overland Park, Blue Valley Recreation and Youth Programs, Big Brother Big Sisters of Greater Kansas City, Boys and Girls Club of Greater Kansas City, Newhouse Women's Domestic Violence Shelter, and KC Single Mom, among others. Havens, who is also a graduate of the Centurions Leadership program, serves as the president of Top Gun Kansas City, which is among the larger peer groups of its kind for young executives, with 180 members. The organization donates more than $10,000 a year to various charities.
---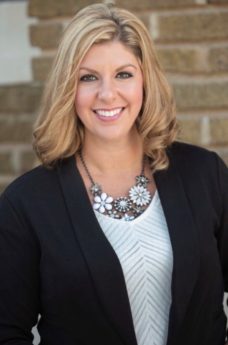 Jenna Henderson
Jenna Henderson is not your typical HR leader, say those at her company Superior Bowen. Indeed, they say, she "strives to shatter all stereotypes of the HR role by connecting with employees on a personal level." Superior Bowen, one of the largest asphalt paving and construction companies in the Midwest, brought her on as its inaugural human resource leader in 2018, where she built the entire department from the ground up for the 70-year-old company. Executives there credit her with creating a culture of openness within a family of companies that have more than 600 employees. A Kansas City native, Jenna serves the Kansas City Area Development Coun-cil on its TeamKC advisory board. "Those who know me will tell you that 'I do HR differently' in that I work hard to shake the negative reputation that HR often gets by only showing up when something is wrong and who acts as the gatekeeper of the company," she said. "That's why you can find me connecting with employees and people within the business and local market." She also helped facilitate a relationship with St. Mark Center, which offers educational opportunity for inner city youth, as a part of the company's community outreach. The most rewarding accomplishment of her career, she says, "is being a single mother who set the example for her daughter that you can further your education, build your career, and become a successful female leader no matter how many people tell you that you can't."
---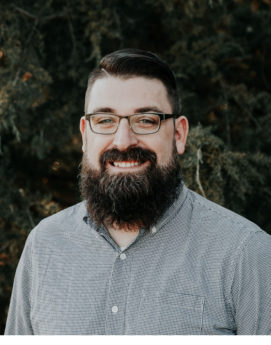 Jared Kenealy
After 11 years as a high school teacher and coach, Jared Kenealy switched gears and began working at the investment firm Asset Management Group in strategic partnerships. "His love of people and passion to help others grow quickly became a strong foundation of his leadership skills," stated Zach Batson, the company's owner. In less than three years, he has transitioned to a leadership role as an executive officer at a large real estate firm, and as the owner of several of his own businesses. He has quickly become a critical player in AMG's growing business. "Jared's highly relational, people first, approach to life and business has helped spur this growth," states Batson. Not only has Kenealy helped AMG grow its management footprint by nearly 50 percent since 2017, he has also organized and executed the acquisition and startup of two additional business ventures, a licensed laundromat business and a social club for executives with a passion for hunting, fishing and the outdoors. Kenealy also is an active member of Shoal Creek Community Church and serves as a coach for his children's athletic teams, promoting the community relationships he sees as keys to success for everyone. He attributes much of his own success in business to the same values and core beliefs that made him enjoy teaching. "I value building and cultivating strong relationships with high character people. The visible, vocal, and actionable support of those relationships is the core of what makes me tick personally."
---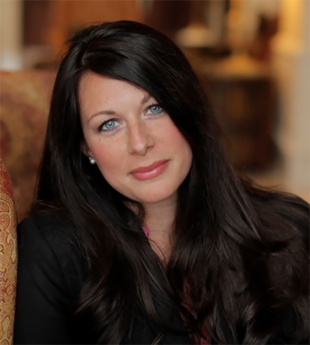 Sarah Hoeller
In 2005, when Jeff Roe launched political consulting firm Axiom Strat-egies, Sarah Hoeller was his first hire. She's been with the firm ever since, playing a key role in shaping Axiom from a small, regional organization to a full-service, national political agency, where she now serves as president of the media-buying team. She served as director of operations for Sen. Ted Cruz's presidential campaign in 2016, and had primary oversight of the $90 million campaign budget, staffing and human resources for more than 100 personnel. She also was the primary liaison with the Republican National Committee and television networks for the primary debates. After the presidential campaign, Hoeller launched Axiom's media firm, AxMedia, where she "laid the foundation for the firm in a few short weeks," so they could be ready to buy media for coming primary campaigns. In just two years, AxMedia grew from buying $5 million in paid media to $75 million in the 2017-18 cycle, said Roe. "Sarah is skilled at execution," said Jeff Roe of the Liberty, Mo., native. "Her counsel is often sought by both her peers and those senior to her in experience. Sarah makes special efforts to mentor and develop junior members of her team." Hoeller, who studied political science at Kansas State University, was honored by the American Association of Political Consultants with its "40 Under Forty" program, which recognizes leaders in the political business community.
---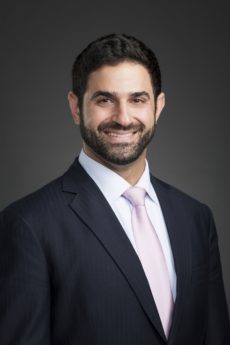 Michael Khadavi
Michael Khadavi, a sports-medicine physician at Apex Orthopedics and Sports Medicine, based in Leawood, takes care of many big-time sports players and other performers in the Kansas City area. He is team physician for Major League Soccer's Sporting KC and serves a similar role for the Kansas City Ballet. In addition to those duties, he has his own medical practice and has helped open a number of medical clinics, MedZou Musculoskeletal Clinic, PhysZou Physical Therapy Clinic, Street Medicine Kansas City and Jaydoc Musculoskeletal Clinic.All of that adds to a A of service that includes roles with Stanford University, the University of Kansas, the University of Missouri, Avila University, The Big XII Conference, NCAA athletic tournaments, and USA Men's and Women's soccer. "Teaching and mentoring dozens of medical student residents and fellows per year toward greatness is deeply rewarding," Khadavi explained. "My faith and family have always been at the core of my main career and life endeavor 'tikun olam,' repairing the word." Despite his busy schedule, Khadavi finds time to play violin in his synagogue, B'nai Jehudah. A University of Kansas graduate, he also received his medical degree and did his internship there, followed by residency at the University of Missouri and a fellowship at Stanford. He has also published 18 research articles, abstracts and book chapters and has more in the works.
---
McClain Bryant Macklin
McClain Bryant Macklin is the director of policy and research at the Civic Council of Greater Kansas City, where she has many roles. And that's fitting, because she's had her fingers in a lot of civic pies during her relatively brief career.The Kansas City resident leads the regional government relations and advocacy for the council, a non-profit organization whose members hail from the region's private-sector C-suites. Among her duties are supporting the board of directors, presenting agenda items to the board, determining items for inclusion and providing necessary follow up on board actions. "My motivation is to make a positive impact on my community and to leave a legacy of which both my parents and offspring can be proud," she said. "I was born with many advantages, and my goal is to use those advantages and what I have been able to attain as a result to help others." Bryant Macklin has dual education experience to help her navigate her career. She has a law degree from George Washington University and an MBA in management from Florida Agricultural and Mechanical Institute. For more than seven years, through 2014, she was an attorney at Husch Blackwell and practiced in the areas of public policy, regulation, and government affairs, among others, and was also serving as a commissioner of KCMO Parks and Recreation. Following that, Bryant Macklin served under former Kansas City Mayor Sly James as director of policy.
---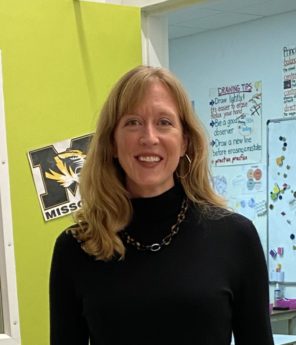 Alexis Worley Lebowitz
Alexis Worley Lebowitz took a pay cut to follow her passion-–helping educate and serve children from challenging backgrounds. A quote from Robert Baden-Powell, founder of the Boy Scouts, "Leave this world a little better than you found it," has helped guide her through the years. At the age of 37, she left her job as a well-paid advertising executive to go to graduate school and become a teacher. Now Worley Lebowitz is the communications director and an educator at Plaza Academy, in Kansas City, which aims to prepare kids from underserved backgrounds for successful futures. After growing up in Kansas City and graduating from the University of Missouri's School of Journalism. She got her master's in special education from Columbia College in Chicago, where she was class president. She spent 11 years working in Chicago's public schools before being recruited by Plaza Academy in 2016. It has been the right fit. "There are many things that I love about working tirelessly with disadvantaged youth at Plaza Academy, but there's nothing more rewarding than seeing students blossom into remarkable human beings full of love, creativity and hope," Worley Lebowitz said. The married mother of two lives in Leawood and says that support from her family has helped her follow her dream. "Color me lucky because my professional and personal priorities coincide," Worley Lebowitz said. "I'm fortunate that my spouse 100 percent supports my career and my passion for Plaza Academy."
---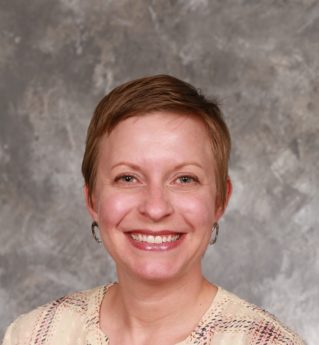 Jami Larson
Jami Larson has always loved science and math and has let these passions guide her career choices. They, in turn, have guided her to her current role as group leader and program manager of pharmaceutical analytics for Kansas City-based MRIGlobal, perhaps the region's largest research interest. "I like the challenges chemistry presents," she said. And having solutions to some of those problems has paid off during her 16-plus years at MRIGlobal. Since leading her team, her group has seen annual revenue grow from $500,000 to $4 million. "I direct a diverse staff of technicians, entry-level chemists, experienced chemists and doctors," Larson said. "I enjoy coaching them by sharing what I've learned during my 17 years in the company and industry." Larson and her team oversee MRIGlobal's work for a large non-governmental pharmaceutical client. "With this client, our group successfully shepherded a drug though years of clinical trials to approval for market from the U.S. FDA," she said. "The process was a first for MRIGlobal." Larson was a first-generation college graduate in her family, and attended Missouri State University, where she received a bachelor's degree in chemistry. The Gladstone resident is married with two sons, but she also finds time to volunteer. That includes work on behalf of  the Family Promise of the Northland, which assists homeless parents and children. In the past, she served on the board of North Oak Christian Church.
---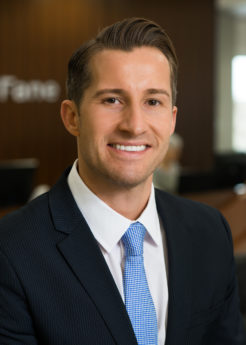 Patrick McAndrews
Startup companies obviously need legal resources, and Patrick McAndrews is here to assist them. The recently-elected partner at Kansas City-based law firm Spencer Fane, LLP assists upcoming businesses with their legal needs, and as a result, co-chairs, and was a founder of, the Spencer Fane Startup Lab, which aims to fulfill  that need. McAndrews says that the birth of the Startup Lab is the  accomplishment he is proudest of at this point in his career. "Since startups and emerging companies are the bedrock to regional job growth, I started to explore issues startups face and what I could do to help," he said. "I am active in promoting the lab, selecting the startups, overseeing the steering committee, and ensuring that the startups are receiving exceptional legal services." Meanwhile, McAndrews is involved with the Greater Kansas City Civic Council, where he is part of the KC Tomorrow Program, a year-long commitment that prepares senior-level business and community leaders for civic engagement throughout  the metro. He is also active in the Kansas City Metropolitan Bar Association, where he is a graduate of its Leadership Academy and also a vice chair of its Mentor Program. McAndrews is a Kansas State Uni-versity graduate and received his law degree from Michigan State University. The Kansas City resident, who is married and has a young daughter, is a musician and plays drums, guitar and piano.
---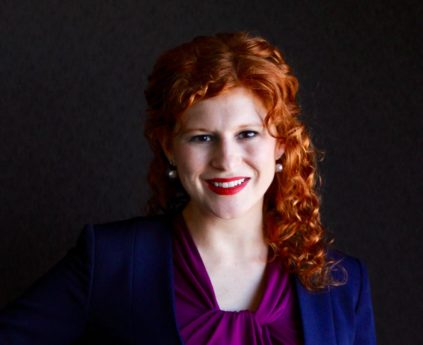 Lucinda Luetkemeyer
There probably aren't many attorneys under 40 who have had two cases decided by the U.S. Supreme Court based on arguments they have presented. But Lucinda Luetkemeyer, a partner at Kansas City-based law firm Graves Garrett LLC, has as part of the team that filed amicus briefs to the Court on behalf of the National Republican Redistricting Trust in support of the North Carolina Legislature, and in a case called Rucho v. Common Cause. The majority and dissenting opinions both made reference to Missouri's experience due to the briefs they filed. It makes sense, though, given Luetkemeyer's trajectory during her short career. Specializing in the public policy space and assisting clients who are interacting with the government for the first time, she was one of the youngest general counsels to serve a governor: She was just 30 when, in 2016, she joined Eric Grietens' transition team, then managed the legal operations of Missouri's executive branch and governor's office. Before that, she was an attorney at Garrett Graves for two years, and in 2018 returned to the firm after her public service. "Though this life and work has its challenges," said this eighth-generation Missourian, "I am thrilled to practice law at a firm that is community-minded and be able to continue my work on behalf of individuals and businesses working to navigate the challenges of government enforcement." She also is active with Operation Breakthrough and the Kansas City Chapter of the Federalist Society.
---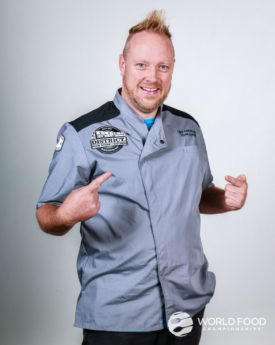 Dan McCall
The restaurant business is a tough one, but that challenge certainly hasn't deterred Dan McCall, who is the owner of one of the signature attractions on the Country Club Plaza, the Classic Cup, as well as District Pour House in Waldo in the former Romanelli Grill. space.At just 33, he started the popular District site in 2013, and after that, in 2016, he jumped on the opportunity to purchase the long-time Classic Cup, which has been a Plaza institution for more than 30 years. Besides being busy running both of these establishments, McCall finds time to volunteer for service organizations related to his industry. He is involved in the Culinary Fight Club, a national organization that conducts cooking competitions to raise money for various non-profits and charities. He is also the president of Fight2Feed, another organization that has several food-service industry participants from around the country who work to get meals to  low-income residents. "The source of my involvement comes from empathy," McCall said. "Being able to look at a situation and ask yourself how you can help out and then be willing to follow through."Meanwhile, McCall is also involved in other civic ways, as secretary and treasurer of Waldo CID, which is a volunteer-only community-improvement district that supports the retail core and surrounding residential neighborhood in south Kansas City. The Prairie Village resident is married with three young children.
---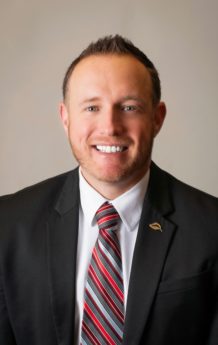 Greg McDanel
In a short period of time, Greg McDanel has been able to make a serious difference in the City of Maryville. Although he is still under 40, McDanel has been the municipality's city manager for more than eight years. In that time, he has used his position of influence to help  get some major projects done in his town. They include negotiating the annexation of the area's largest employer, Kawasaki Motors Manufacturing, which resulted in a $50 million plant expansion, and more employment opportunities. This project was paid partially with development incentives. Another point of professional pride was his work to make Mozingo Lake Recreation Park a popular tourist stop, one that he says contributes $10 million annually into the economy, as well as his efforts to improve public safety and oversee solutions to the city's infrastructure challenges. "With a long career ahead, I am blessed to already have 18 years of experience in local government, including 10 in city management," McDanel said. He received his bachelor's degree from Northwest State University and his Master in Public Information from the University of Missouri–Kansas City. His public service goes beyond his job at the city. McDanel is a member of the Maryville Horst Lions Club, a board member of the Maryville Tourism Committee as well as in the Northwest Transportation Advisory Committee. He is also "father to an amazing 11-year-old daughter who is my entire world outside the office."
---
Luke Meriwether
Luke Meriwether's passion for the legal profession started at an early age when his grandparents received legal help from an advocate. It turns out that same attorney is now a colleague at one of Kansas City's biggest law firms, Lathrop GPM. Meriwether's practice specialty focuses on intellectual property. Just last year, he helped win dismissal of a lawsuit in which a client was facing a $40 million damages claim for patent infringement. It was the third victory against the competitor after 10 years of ongoing litigation. Meriwether went to the University of Tulsa for his business administration bachelor's degree, as well as his law degree. "I am a proud Kansas City native," he said. "I went away for college, but knew I would return home. I believe in making a difference where you're planted and serve in many volunteer roles." The Kansas City resident is currently a board member of the Western Missouri Soccer League, and he is a past mentor of students at Gordon Parks Elementary School. He is especially proud of being a graduate of the Kansas City Civic Council's KC Tomorrow program, which prepares business leaders for civic engagement. "I'm so grateful for what I learned in the program and the connections I acquired," Meriwether said. "And I continually strive to pay it forward." Besides his work and volunteer dedication, he is a husband and father of two young children.
---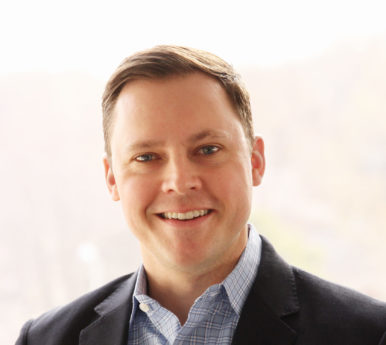 Trevor Nohe
Trevor Nohe is the president of tech-based marketing firm Inside Response based in Overland Park, getting to  that role in a relatively short period: He joined the operation in 2015. But he's made the most of the time he's had there. Under his watch, Inside Response has experienced significant growth. "We have been laser-focused on growing this company to its fullest potential," Nohe said. "We have created a performance-based culture built on continuous improvement and a high-intensity approach.In addition, Nohe was also president of Inside Academics, one of Inside Response's sister companies. It was  focused on education marketing, and  was sold in 2018 after he and his team increased its revenues five-fold after a few years. Before coming to Inside Response, the Leawood resident was a Manager at Deloitte Consulting, and before that, he was at Five Elms Capital as an associate, where he was exposed to a series of high-performing startups backed by that venture capital concern. The husband and father of two is a University of Kansas graduate in finance and marketing and received his MBA from the University of Texas at Austin. His community involvement includes work on the Corporate Work Study committee at Cristo Rey High School and KU's School of Business Finance Advisory Board. He and his wife are both involved with Leawood Presbyterian Church in several capacities.
---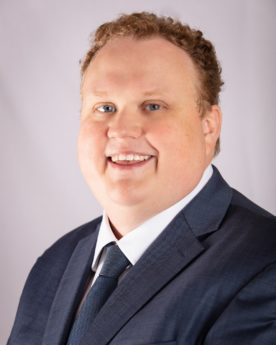 Bryan Palmer
Bryan Palmer has definitely been around the block in Kansas City's banking world at only 38 years old. That depth of experience has helped him stand out. Before his current post of senior vice president and corporate underwriting manager for regional banking giant BOK Financial, Palmer had already held several positions for some of the most prominent brands in regional banking: Commerce Bank, US Bank and Country Club Bank. He has now spent seven years at BOK and five of them in his current job. In that role, he oversees a team of 15 individuals and underwrites $1 billion in credit exposure. In his group, he has trained and managed five people who have now been boosted to title of vice president, and six took promotions to work in other divisions in the bank."Another professional accomplishment I take pride in is the development and implementation of credit policy and guidance around leveraged lending that outlines the risk tolerance of the bank," he said. "This was implemented throughout the bank's footprint and is anticipated to govern over $100 million in credit exposure." The Kansas City resident and his wife Keale are both involved in the Junior League and the Boys & Girls Club of Greater Kansas City. Palmer has also completed the Art Leaders at the Nelson-Atkins Museum of Art, which he says enables him to share what the museum has to offer with his team at BOK, other colleagues, and friends and family.
---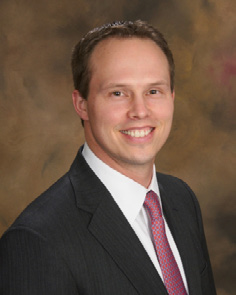 Justin Richter
Justin Richter is a senior investment strategist at Overland Park-based Mariner Wealth Advisors, and with his team, oversees more than $30 billion in assets. "What motivates me are the relationships I have with each client, and how, regardless of their unique financial situation, I can work to understand their goals and give them peace of mind when planning for their future, or the future of their loved ones," he said. Before joining Mariner six years ago, he had already made a name for himself in Kansas City's financial-services industry, reaching senior vice president while assisting high-net-worth clients for BOK Financial. Before that, he spent nine years as a vice president and portfolio manager at UMB Bank. The married Leawood resident and father of two is highly involved with several community-service endeavors. He is a community advisor on REACH Healthcare Foundation and is a community advisory committee member at AdventHealth Shawnee Mission. And with Junior Achievement of Greater Kansas City, he is both a board member and volunteer, working with students without access to financial literacy. That, he said, strikes a personal chord. "I grew up in a family of limited means and ultimately witnessed my father go through bankruptcy and lose the family farm," Richter said. "I was lucky to have several people in my life who provided me with support and guidance, and gave me the tools I needed to establish my own career and financial future."
---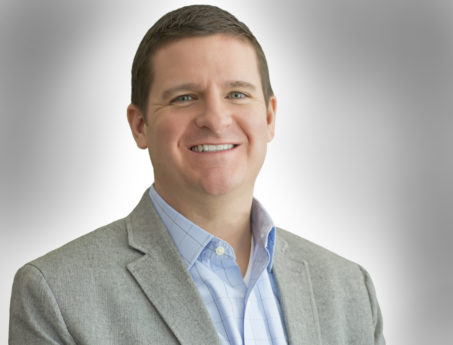 Ryan Shreve
Ryan Shreve is the chief financial officer of Kansas City-based tech firm Fishtech Group, where in just four years, he has overseen some impressive growth. Since its founding in 2015, the company has soared to more than $100 million in annual bookings, with more than 200 employees in 28 states. After receiving his master's degree in accounting in 2005, Shreve began his career at Ernst & Young, where he was a senior auditor. Then he spent six years working for Olathe-based Garmin, where he started as an assistant controller and was later promoted to controller. From there he went on to security analysis firm FireMon and went with its founder, Gary Fish, when he began Fishtech, a year later. His passion in service work is to improve the lives of youth in the Kan-sas City region and does so through work with Noah's Bandage Project, a nonprofit that aims to end pediatric cancer, of which he is a founding board member. Under his and others' leadership at Noah's, the organization has raised $1 million to benefit the young patients at Children's Mercy Kansas City. He devotes time to Truman State University, where he is currently involved with the foundation board. Before taking on those duties, he served on its accounting advisory board and was the leader of the local alumni chapter. Shreve and his wife have two children and are proud to call Kansas City home.
---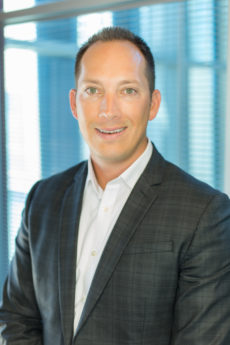 Sam Sphar
At the ripe old age of 38, Sam Sphar is the chief operating officer of employer population health at the Lenexa office of Quest Diagnostics, a clinical-laboratory company that is on the Fortune 500, and one that has taken a prominent role in the testing efforts during America's health crisis to control the COVID-19 virus. He has been promoted several times since he started his career at Quest in 2005, after graduating from the University of Kansas with a degree in biology. His first job at the company was as a physician marketing coordinator. Sphar says he is driven in his career because he is "passionate about helping others become better leaders and improving the health (and reducing the cost burden) for our employer customers and our employees." Over the last 15 years, Sphar has helped with three acquisitions, and has seen the Quest employer population health business grow from $5 million annual revenue to more than $160 million. He also led the outsourcing efforts for two major competitors, which has been translated into $38 million in new business. Sphar has also been a part of efforts to help control costs, which has helped the company improve its margins. The Shawnee resident is a married father of two. In the public-service realm, he has helped guide Quest in partnerships with the American Cancer Society, the Colon Cancer Coalition, the American Diabetes Association and the American Heart Association, among others.
---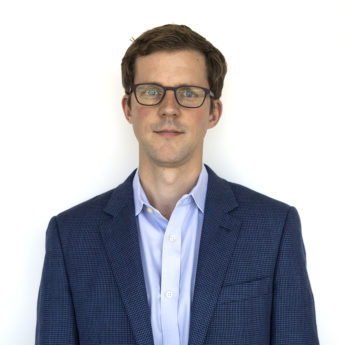 John Stauffer
John Stauffer had a pretty impressive resume before taking on his director of strategy position at Overland Park-based digital-advertising firm DEG three years ago. His previous job was as director of strategy for multi-national firm Ogilvy and based in Hong Kong. While he was there, he launched the company's social communications practices in 23 markets across Asia. Before that he served in the Washington, D.C., office where he worked on an award-winning Ford Motor Co. campaign. So, it would make sense that since his time at DEG he's overseen a team that has "doubled in size, won new business and earned industry awards from some of the most recognizable brands across retail and consumer goods," Stauffer said. He was also a leader in DEG's transition from being an independent firm to its joining Dentsu's global network, making it part of 55,000 digital-marketing professionals across the globe. The Kansas City resident is a husband with two children and moved his family to the area in 2017 after taking on his position at DEG. Stauffer and his family have been very involved in the community in their short time here. He is a volunteer at Turn the Page KC, which aims to make sure all children in Kansas City at the third-grade level are above or at their expected reading levels. Stauffer is also on the board of the Kansas City Area Development Council and is a CASA (court appointed special advocate) in Jackson County, advocating for children in foster care.
---
Marcus Walker
Marcus Walker has already had quite a career at JE Dunn Construction that has lasted about 15 years, where he works as senior electrical engineer. He oversees many of the company's very large projects, including large data centers across the country, and he manages a team of engineers for the largest contractor based in Kansas City, and one of the largest nationwide.Walker's role is to coordinate mechanical, electrical and plumbing trade partners, as well as design engineers through all phases of the projects he's assigned. He also builds strong relationships with clients. "Over the past 15 years I have built some of the most amazing relationships in the construction/engineering industry," Walker says. "That has helped my growth not only for my career, but personally." "What's even more awarding is seeing how the industry has changed with some of the younger professionals infiltrating in! They have given me new purpose and energy." The Overland Park resident, who is married and has a young child, is also involved in the Crossroads Community Association, as well as Entitled Learning, which provides summer tutoring for K-12 students. For the past seven years, he's been an adviser to JE Dunn Explorers, a K-12 training and mentorship program that allows children, primarily in inner-city schools, to learn about the STEAM fields. Walker received his bachelor's degrees from Tulane University and Xavier University of Louisiana.
---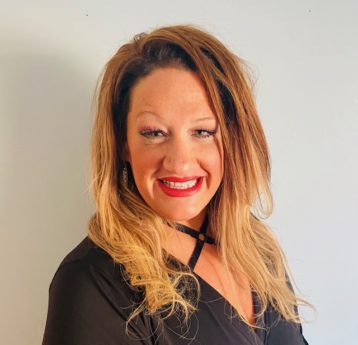 Lindsey Weathers
Lindsey Weathers is a co-founder of Elite Physicals, which provides physical examinations to individuals who require a thorough examination of their health. It stems from sports medicine, as her co-founder is Neal Erickson, a team physician for Sporting KC, and it is located within Pinnacle National Development center, which is the Sporting's training center. Its goal is to provide its patients with the same kind of top-end care given to professional athletes, yielding an extensive physical screening, using hand-selected top doctors, and a year-long follow-up program. The program has seen 350 percent growth over the past three years, and Weathers expects it to increase by 600 percent over the next three years. "My resolve is turn-ing a concept into a real movement, setting the bar on proper patient care," she said. "We are patient-focused vs. population-minded, able to accommodate patients nationwide, and proud Kansas Citians using our brand to showcase our city." She is also working with insurance carriers to provide comprehensive screenings for veterans. A married mother of four who lives in Olathe, is involved in the Overland Park Chamber of Commerce, War Horses for Veterans and other community groups. "The work I do in health care is my ministry and calling," said the MidAmerica Nazarene University graduate. "I cannot ask my children to go out and fight for change, be a servant to the community, drive hope, and be an example of integrity, if I am not."
---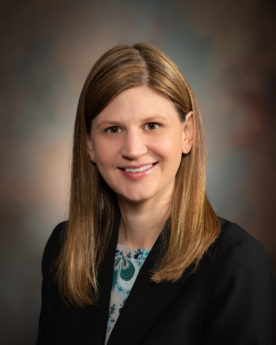 Michelle Walling
During her 15 years at Honeywell, Michelle Walling has been promoted five times, so at this rate, who can guess where she'll be at the multinational conglomerate in just a few more years? Currently with the title of senior technical manager, she says her most significant accomplishment thus far is being the primary lead on an $800-million program supporting development through state production. "Taking a program from concept to reality has been very rewarding in my professional career which only few have experienced," Walling said. Her overall task, she says, leading "an effort to re-align systems engineering to address the growth in development and production for increased responsiveness and early involvement. "Bridging the gap between cutting-edge technology and production is an area where strong leadership is needed to pave the way for the future." Walling also is involved in Leadership South Kansas City, which is a program associated with the South Kansas City Chamber of Commerce. The Lee's Summit resident, who is a married mother with three children, and whose husband also works at Honeywell, moved to the metro area after graduating from the University of Missouri–Columbia. "Moving to KC after college, I was unaware of how much KC has to offer and how devoted the community is," Walling said. "Whether its sports, technology, arts, or community service, the people of KC have a passion for my adopted home town, and I'm proud to be part of it."
---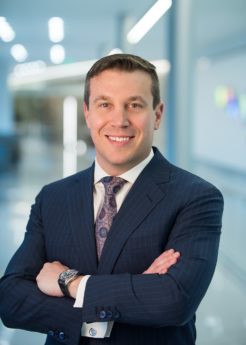 David Wild
There aren't too many folks out there who are both an anesthesiologist and have an MBA, but that's the training that David Wild has and uses in his role as vice president of performance improvement at The University of Kansas Health System. "My most meaningful career achievements center around having the opportunity to serve as an executive leader and practice as a physician in an organization focused on improving the lives and health of communities we serve," he said. And he does it on several levels, serving as an anesthesiologist who specializes in transplant patients, being an administrator for the health system, and as an executive team leader, he encourages employees to be around others who make themselves better and to tell him what they need to make themselves improve as healthcare workers. If that weren't enough, Leawood resident Wild is also heavily involved in community programs, even as a married father of two. He has hands-on relationships with the Mid-America Regional Council, Collaborate2Cure, which hosts programs with healthcare professionals that attempt to tackle various medical challenges, and Start at Zero, a non-profit that works with children and parents to ensure kids are growing up in healthy environments. "I am truly blessed to be part of an organization full of meaningful opportunity that is aligned so perfectly with my purpose and values," said the graduate of University of Missouri–Kansas City Medical School.
---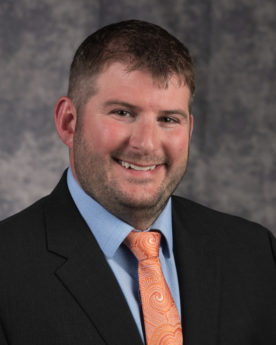 Cale Wilson
As a senior principal and office manager at Olathe-based engineering-consultancy firm Terracon, Cale Wilson has plenty of responsibilities. He oversees 75 people, representing an annual revenue of $10 million locally and is one of the youngest-ever senior principals to be named by Terracon. Just last year, Wilson graduated from the highly-lauded Centurions program that is run by the Greater Kansas City Chamber, which trains young executives to become CEOs. Wilson was part of a team that headed up Terracon's "Live STREAM" event, which partnered with the Girl Scouts of Northeast Kansas and Northwest Missouri and Union Station's Science City to have an event that helps explore the world of science, technology, engineering, arts, and mathematics. He also has dual board responsibilities for the conservational-minded Blue Ridge Watershed Association and Make-A-Wish Kansas & Missouri.But even with all of these responsibilities, Wilson makes sure his family is involved. "While my work is important, my family is paramount," he said, mentioning his wife and their two children, saying that they provide "endless support" that allows him to be successful in his endeavors. Wilson has been at Terracon for 15 years and graduated from the University of Wisconsin-Platteville with a degree in bachelor's degree in civil engineering. He is licensed as a professional engineer in Kansas, Missouri, Illinois, and Iowa.