When you read the individual profiles of Ingram's 250 honorees, you're not just witness to a roster of influential executives: You are being invited, by virtue of their openness and candor, to get to know more about them than just their title or their company's revenues. Most of them have provided insights that, for the careful reader, reflect values will say something about their organizations; nearly all offer keen insights into what it takes to succeed in business. Among the responses you'll see noted in these pages, we use short-hand bullet points for categories like "Best Advice to Young Entrepreneurs" or "Best Advice to Young Executives" (there is a difference between the two). Some categories—First Car, Food You Wouldn't Live Without or Beverage of Choice—are self-evident. Some will offer thoughtful reflection, as with the Emerging Trend category, on where technology and innovation might take us as a nation in the years ahead. And some, such as Scariest Moment, offer meaningful guidance and thoughtful reflection on challenges we all might face at work or away from it—and inspirational thoughts on how to confront and overcome them. We couldn't produce this compendium of business thought leadership without the cooperation of literally hundreds of talented executives. Our deepest thanksand grateful appreciation, then, to each of them.  
ROB ADAMS 
PARTNER, SHOOK, HARDY & BACON
Among legal professionals, the trial lawyer is a breed apart, but even in that rarefied stratus, Rob Adams stands out: He's an award-winning partner at Shook, specializing in matters involving insurance, pharmaceuticals, medical devices and construction/design. Over his career, he's been the first-chair lawyer in more than 40 jury trials, in both state and federal courts and appellate settings.
COLLEGE: B.A., University of Kansas; J.D., University of Missouri-Columbia 
TO YOUNG ENTREPRENEURS: "Surround yourself with great people who are passionate about life."
SCARIEST MOMENT: "Losing a big jury trial, which later was reversed on appeal. I won it the second time. Lesson: Never give up." 
FAVORITE BOOK: "Thank You for Being Late: An Optimist's Guide to Thriving in the Age of Accelerations," by Thomas L. Friedman. It teaches that while our world is changing dramatically, there is huge opportunity for those who are optimistic."
BEVERAGE OF CHOICE: "Red wine."
FIRST CAR: "1966 Oldsmobile Cutlass."
LITTLE-KNOWN FACT: "I love opera.""
DON ARMACOST
CEO, PETERSON MANUFACTURING
Don Armacost is the man in charge at Peterson Manufacturing—a world-leading innovator in the production and marketing of vehicle safety-lighting systems and accessories for cars, trucks, planes and boats. Family-owned, the company has been building its brand on quality products and service since 1945 and has produced millions of vehicle safety lights and related accessories, employing roughly 600 at its sprawling plant in Grandview.
COLLEGE: B.A., Business Administration, University of Missouri-Kansas City
EMERGING TREND: "The continual rise of healthcare costs and continued loss of business to importers not burdened with our labor, social and tax costs."
SCARIEST MOMENT: His wife's surgery after four hospitalizations. "On the day of her dismissal, we were within a quarter mile of our home when she had a seizure," he remembers. "We called 911 and went back to the hospital and the ICU. That was the worst and scariest two months of my life. Lesson learned? Nothing is easy and life sure takes some twists and turns."
FAVORITE BOOK: "The Joe Pickett series from CJ. Box."
BEVERAGE OF CHOICE: "Scotch."
FIRST CAR: "1953 Studebaker Commander."
ADAM ARON
CEO, AMC ENTERTAINMENT
A look at Adam Aron's career shows that he understands how to show people a good time. Norwegian Cruise Lines, Vail Resorts, Starwood Hotels and Resorts Worldwide, the Philadelphia 76ers and more—Adam had a well-proven track record when he took his current job in 2016. Since then, he has led a global acquisition charge that has turned AMC into the world's largest theatre exhibition company.
COLLEGE: B.S., Government, M.B.A., Harvard University
COMPANY SCOPE: 1,000 theaters with 11,000 screens in 15 countries in the United States and across Europe.
2016 REVENUE: More than $3.2 billion.
AMC WORK FORCE: Approximately 3,194 full-time and 38,179 part-time employees.\
KEN BACON
CEO, SHAWNEE MISSION HEALTH
All the people with healing hands who work with Ken at Shawnee Mission Health might be happy to know that he likes to spend time working with his hands, too. He's especially fond of doing mechanical work on his cars and motorcycles. As leader of Kansas City's only 5-star-rated hospital, he stays mindful of the increasingly consumer-centric nature of healthcare, saying that his industry is beginning to catch up with others in that regard.
COLLEGE:  B.A., Accounting & Business Management, Union College; MBA, Texas State University
SCARIEST MOMENT: "My friends and I were in a sailboat on Lake Superior when the boat capsized during a severe storm. The takeaway: Be thankful for life." 
FAVORITE BOOK:  "One is Undaunted Courage by Stephen Ambrose. It provides a historical perspective of the Lewis and Clark Expedition … a fascinating story of resilience in overcoming what appeared to be insurmountable odds."
BEVERAGE OF CHOICE: "Water—boring, I know."
TO YOUNG ENTREPRENEURS:"I admire your courage, but do your research. Make sure you have a customer for your product."
DAVID BALL
CHAIRMAN/PRESIDENT/CEO, BALL'S FOOD STORES
The Ball family has faced multiple challenges through its three generations of grocery-store ownership, but it's hard to think of one more existential than what's emerging in the nexus between Big Data and Big Appetite. That challenge is on David Ball's plate leading a company with two dozen stores ringing the metro area, flying the flags of Price Chopper, Hen House and Sun Fresh brands.
COLLEGE: B.A., Personnel Administration, University of Kansas
FAMILY HEIRLOOM: The company was founded by David Ball's grandparents, Sidney and Mollie Ball, just shy of 95 years ago. Their son, Fred, worked there as a youth before taking the reins and eventually passing them to David.
Special Attraction: Ball's has exclusive rights to retail sales of Tippin's Pies. If you haven't tried the Dixie Pie, you won't fully appreciate the significance of that status.
BON APPETIT: The company's philanthropy runs deep, but its connection to Harvester's is special yielding 190,000 meals for the needy each year.
WHITNEY BARTELLI
CMO, NBH BANK
Playing the kind of dual role Whitney Bartelli plays on a daily basis requires a lot of concentration. She jokes, "I twirled fire in high school, perhaps preparing me well for juggling a lot of hot projects in my career!" Among the responsibilities of this 25-year financial services industry veteran: community-building initiatives, integrated brand strategy and marketing programs, product development and client service initiatives.
COLLEGE: B.F.A., Communications, Pittsburg State University
SCARIEST MOMENT:  "Zip-lining over seven stories of tropical rain forest in Mexico. When it was over, I decided I had a blast and wanted to do it again!"
BEVERAGE OF CHOICE: "A great glass of Barolo."
FIRST CAR: "A 1974 Mustang, twice handed down: First from my mom to my brother, then to me."
TO YOUNG ENTREPRENEURS: "Stick with your passion and the desire that led you to take the leap in the first place. But be prepared for failure or disappointment—and for humbly embracing all it has to teach you, so that you can grow and succeed!"
KEVIN BARTH
MARKET PRESIDENT/COO, COMMERCE BANK
Kevin Barth was always a Commerce Bank guy, and always
about commerce in this region. Since leaving Graceland College in his hometown of Lamoni, Iowa, he's had one employer: Commerce Bank, where his rise through the ranks over the past 33 years has coincided with its growing dominance as the largest bank based in Missouri. In addition to market president, he's also chief operating officer.
COLLEGE: B.A., Business Administration/Economics, Graceland College; M.B.A., Rockhurst University
GROUNDBREAKER: Back in 1998, Barth was among the first young executives recognized by Ingram's in a new feature called 40 Under Forty. Suffice to say, he hasn't disappointed.
PERSONAL PHILANTHROPY: After Barth lost his wife, Lisa, to cancer, he helped raise $3 million for construction of a chapel at Children's Mercy Hospital, where she had been a nurse for years. The chapel is named in her memory.
JIM BARTIMUS
FOUNDING PARTNER BARTIMUS, FRICKLETON, ROBERTSON & GOZA
Medical malpractice attorneys don't come better prepared that Jim Bartimus. His four decades of legal experience are backed up by studies at the UMKC School of Medicine, so his understanding of medical issues is as good they come. He has an international reputation as an expert and a reputation among colleagues and clients as a tough, demanding pro with unparalleled dedication to the people he represents.
COLLEGE: B.A., University of Missouri; J.D., UMKC School of Law
merging Trend: "Stuff we're seeing with medical innovations is phenomenal. I'm looking at 30 potential products a month through venture-capital groups. It really is incredible."
TO YOUNG ENTREPRENEURS: "There's some luck in getting a job; there's none in keeping it."
SCARIEST MOMENT: "A family member had a heart attack not long ago. When  you're faced with an immediate challenge that's brand new, remember the sequence: 'Ready, aim, fire.' It's not, 'Fire, ready, aim.' Be prepared and think it through."
FAVORITE BOOK: "Atlas Shrugged. What it really stands for is, there's no short-cut  to hard work. You've got to put your nose to the grindstone."
TERRY BASSHAM
CHAIRMAN/PRESIDENT/CEO, GREAT PLAINS ENERGY
When it comes to keeping the lights on in 47 Missouri and Kansas counties, Terry Bassham brings a no-stone-left-unturned sensibility to his job. In his days as a vice president, he played a key role in a KCP&L project to build fossil fuel capacity while, at the same time, developing cleaner, more sustainable power-generation options through renewable energy investments, environmental retrofits and energy efficiency programs.  
COLLEGE: B.A., Accounting, University of Texas-Arlington; J.D., St. Mary's University Law School, San Antonio
BIG PLANS: For more than a year, Bassham's team has been working on a plan to acquire Topeka-based Westar Energy in a deal valued at $12.2 billion. Kansas energy regulators, however, have been reluctant to approve the union, forcing Great Plains to reconfigure it's acquisition proposal.
ROAD WARRIOR: Bassham is big on motorcycling, and has combined his love of riding with his philanthropy on fund-raising rides.
JONATHAN BAUM
CEO, GEORGE K. BAUM
Jon Baum earned his MBA from the Booth School of Business in Chicago, and spent five years in New York at Salomon Brothers, learn-
ing the nuances of mergers and acquisitions. He came back to Kansas
City in 1991 and became the third-generation leader of a bond-specialist
powerhouse. Baum also has made his mark on the civic side with board service for Children's Mercy Kansas City, trustee for MRIGlobal, UMKC and the Business Advisory Council at K-State, among others.
COLLEGE: B.S., Kansas State University; M.B.A., University of Chicago-Booth School of Business
About the Firm: Co-founded by Baum's grandfather in 1928, expanded from municipal finance—buying and selling bonds—to underwriting corporate securities, trading equities and other financial services.
Emerging Trend: "The expanding importance of technology when combined with a populist/protectionist administration— i.e., how to embrace technology-driven productivity  enhancements during a protectionist moment in time."
BEVERAGE OF CHOICE: "Tie between water and California red wine."
FIRST CAR: "Dodge Ram pick-up truck."
TO YOUNG ENTREPRENEURS: "Chose your advisors carefully."
SMITTY BELCHER
CEO/OWNER, P1 GROUP
Well-known across the country for safety and craftsmanship, P1 is under the leadership of a one-time certified welder for nuclear plants who knows what it means to care about a job well done. As CEO, Smitty Belcher maintains a focus on both quality work and quality of life for his workers. With turnover of less than 2 percent and 2016 revenue of $220 million, Smitty's shop seems a good one for employees and customers alike.
COLLEGE: B.S., M.B.A., University of Toledo
EMERGING TREND: "We believe that technological advances are presenting significant opportunities in the construction industry. Last year we integrated our SharePoint project management system with Bluebeam, a PDF solution used widely in the construction industry to mark up and edit electronic documents. This synchronization process between SharePoint and Bluebeam is at the forefront of technology, as confirmed by our Bluebeam user group peers. P1's work has been a success story for our consultant, PSC, and will be featured in an upcoming book written by two Black & Veatch engineers."
BEVERAGE OF CHOICE: "Red wine."
FIRST CAR: "1949 Ford."
TO ENTREPRENEURS: "Don't be afraid to hire people who are smarter than you. Listen more."
NEELI BENDAPUDI
PROVOST, UNIVERSITY OF KANSAS
A native of India, Neeli Bendapudi learned all about the University of Kansas as young girl, when her father earned his doctorate there. A generation later, she did the same, securing her Ph.D. in 1994 before embarking on a career in higher education, teaching graduate-level marketing courses. She became dean of the KU School of Business in 2011, and has served as provost and executive vice chancellor since July 2016.
COLLEGE: Ph.D., Marketing, University of Kansas
MISSION ACCOMPLISHED: One of Bendapudi's biggest tasks before becoming provost was overseeing efforts to raise funds for and build a new home for the school of business. The $70.5 million Capitol Federal Hall opened last year. 
PUBLISHING RECORD: Her academic research was primarily on how consumers make their choices and how they form long-term relationships, and her findings have been published in the Journal of Academic Medicine, the Journal of Marketing, Harvard Business Review and others.
BRAD BERGMAN
CHAIRMAN/CEO, MIDWEST TRUST
It didn't surprise us when Brad Bergman answered our question about emerging business trends this way: "Artificial intelligence will transform all parts of our lives. Autonomous vehicles will reduce the numbers and safety issues for travel and drastically lower pollution.  It will transform healthcare and, ultimately, ease every part of our lives." Just the sort of people-focused concerns expected from a guy who cites the financial security of families as his greatest achievement.
COLLEGE: B.S., Illinois State; J.D., Washburn University
ABOUT MIDWEST: The company offers services in investment management, trust services and wealth and retirement planning.
TO YOUNG ENTREPRENEURS: "Start as soon as you are able; you can't have too much capital; and you haven't lost until you quit trying to win."
FIRST CAR:"1965 Red Mustang Coupe."
BILL BERKLEY
PRESIDENT/CEO, TENSION CORPORATION
His family has led Tension for more than 135 years, but Bill Berkley has no intention of resting on past achievements. Over the past 10 years, Tension has seen growth in its packaging and automation division that supplies on-line order fulfillment and pharmaceutical industries. In the next decade, they're looking toward dramatic growth in e-commerce and medicine usage and the evolution of packaging requirements to serve those markets.
COLLEGE: B.A., Colorado College; M.B.A., Dartmouth College-Tuck School of Business
EMERGING TREND: "I work in an industry that is threatened by technology. We have learned to adapt by thinking differently about our products, services, and what each customer needs. This often pushes us into the unknown, but that usually creates opportunity."
FAVORITE MOVIE/BOOK: "I enjoy reading history, and while I don't believe in the saying that history always repeats itself, I have learned it usually rhymes."
TO YOUNG ENTREPRENEURS: "Believe, persevere, work hard, and have more cash available than you think you will ever need."
LITTLE-KNOWN FACT: "All three of our children were born on the 17th. Guess the first number I always pick in the lottery?"
STEVE BERNSTEIN
PRESIDENT, BERNSTEIN-REIN
"Clients aren't interested in ads," says Steve Bernstein, "What they want is impact." And that desire for impact in this second-generation ad man's DNA. To get the job done, he encourages his team of artists, scientists, strategists, technologists, storytellers and data analysts to "be real" and speak their minds, believing that great ideas arise from a culture that embraces diverse opinions.
COLLEGE: B.S., University of Arizona; J.D., M.B.A., University of Missouri-Kansas City
TO YOUNG ENTREPRENEURS: "You will succeed and you will fail. Learn from both."
FAVORITE MOVIE/BOOK: "The Unforgiven.There is not only good and bad, but everything else in between."
BEVERAGE OF CHOICE: "Martin City Abbey Ale."
FIRST CAR: "1972 Pontiac Le Mans Safari station wagon with simulated wood paneling."
LITTLE-KNOWN FACT: "I can cure people's hiccups by hypnotizing them."
MARTY BICKNELL
PRESIDENT/CEO, MARINER HOLDINGS
A little more than a decade ago, Marty Bicknell left Edward D. Jones to start his own wealth-management firm, and from a base of eight employees and $300 million in assets, he oversees a diversified company with 450 employees and more than $20 billion in assets. Mariner Holdings is the parent company for 20 other wealth and asset-management entities, whose successes have propelled him to a No. 1 ranking among wealth advisers by Barron's.
COLLEGE: B.S., Political Science, Pittsburg State University
GORILLA POWER: Bicknell can claim alumni status from PSU along with another
big name in business, former Walmart CEO Lee Scott.
PAYING IT FORWARD: He has a reputation for excellence in wealth management, and he puts those skills to work advising other successful entrepreneurs.
BOARD DUTIES: Bicknell serves on the KU Advancement Board for the University of Kansas Medical Center, as well as the board for MRIGlobal. He's also a booster of several organizations including the Juvenile Diabetes Research Foundation (JDRF), Youth Entrepreneurs, Global Orphan, Big Brothers Big Sisters of Kansas City, and the Nelson-Atkins Museum of Art.
ROSANA PRIVITERA BIONDO
PRESIDENT, MARK ONE ELECTRIC
Heading up one of the biggest electrical contracting companies in the region for 23 years, Rosie Privitera Biondo is all about progress: She's an ardent advocate for projects that drive the city forward—think KCI modernization and streetcar development.
A key figure with business groups locally (she's a past co-chair of the KC Area Development Council), she's one of only 15 members of the National Business Women's Council.
Emerging Trend: "Tech work spaces. Communication is so important today. Collaboration  is key, so an environment that is open but still has quite spaces is key to our future work force."
Scariest Moment: Without going into details, we'll cut to some of her powerful guidance: "Always be aware of your surroundings at all times."
Beverage of Choice: "Crown and 7."
First Car: "Pontiac Grand Prix, navy blue with a white vinyl top."
TO YOUNG ENTREPRENEURS: "Work hard and never give up."
Little-Known Fact: Privitera Biondo is into Zumba.
JOE BISOGNO
FOUNDER, MR. GOODCENTS SUBS & PASTA
When he was a kid, Joe Bisogno had his finger in a lot of entrepreneurial pies—lemonade stand, paper route, shining shoes, etc. He never grew out of that model. The founder of the Mr. Goodcents Subs and Pasta shops is also the founder of a school of franchising, a frozen-dough operation and other enterprises. His most significant achievement? "Being a business owner for over 40 years and never working a day in my life," he says. "If this is work, I want more of it."
TO YOUNG EXECUTIVES: "If WORK is the word that describes your career, you're in the wrong business."
MOST-ADMIRED CEO:  "My Uncle Joe Sorge inspired me as he owned his own company. He was a true leader-CEO."
PASSIONS/HOBBIES: "Parenting. Hunting. Fishing. The great outdoors! Golf."
FAVORITE MOVIE: "Jeremiah Johnson. Be who you are and stand by your principles. We all will make a mistake—learn from it."
BEVERAGE OF CHOICE: "Good wines, reds and whites."
LITTLE-KNOWN FACT: Before launching his own chain of stores, Bisogno spent time teaching college-credit business courses at McDonald's Hamburger U.
KEN BLOCK
MANAGING PRINCIPAL, BLOCK REAL ESTATE SERVICES
He leads a company that boasts the most comprehensive commercial real-estate portfolio in Kansas City, including more than 22 million square feet of retail, office and industrial properties under its care. To budding entrepreneurs who would like to emulate that kind of success, Ken Block says, "It's important to find your true passion and be willing to work harder than anyone else. Don't be afraid of failure and always exercise the highest level of integrity."
COLLEGE: Michigan State University Honors College
EMERGING TREND: "Advances in technology will continue to change how we live, work and socialize in the future."
SCARIEST MOMENT: His first big business presentation at an NAIOP Conference at age  27. "I was very nervous, but realizing the attendees were there to hear from people like me who had interesting or successful business stories to tell, I calmed down and enjoyed the moment."
FAVORITE MOVIE/BOOK: "When I read it is for pleasure and to relax. I really enjoy James Patterson books as they are full of suspense, mystery, and exciting twists and turns."
LITTLE-KNOWN FACT: "I really enjoy playing golf with my friends, but my biggest challenge is to stay better than my wife, who has only played five years and already has two holes-in-one!"
MARK BLUHM
CEO, LATHROP & GAGE
Lathrop Gage was founded right here in Kansas City nearly a century-and-a-half ago, and that sense of longevity isn't lost on Mark Bluhm. He started working for the firm as a second-year law student and leads it proudly today. For that his colleagues, and especially his many clients, can thank his father. According to Bluhm, "I didn't want to go to law school. My father made me. I almost dropped out at the end of my first year."
COLLEGE: B.A., Stanford University; J.D., M.B.A., Washington University
MERGING TREND: "The increasing influence of the Millennials (Generation Y) in the manner in which Midwest-based businesses function will become more apparent. We are seeing this in various policies and procedures as we adapt to retain this talented population that seeks improved work/life balance."
BEVERAGE OF CHOICE:"6-8 a.m.: bold coffee from Parisi; 6 a.m.-10 p.m.: cold water (not bottled!); after 7 p.m.: tempted by other."
FIRST CAR: Ford Mustang
TO YOUNG ENTREPRENEURS: "Listen and learn. Seek advice from others on every aspect of your dreams and business—from family life to communication to collaboration to funding."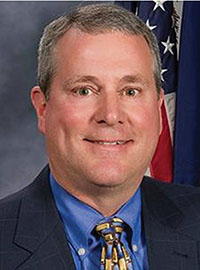 MIKE BOEHM
MAYOR, CITY OF LENEXA
Blessed with something most communities can't just fabricate—lots of land—Lenexa has embraced a vision to recreate itself, building the Lenexa City Center, a multipurpose project spanning 2 million square feet on nearly 70 acres. For the past 15 years, the city has relied on Mike Boehm as mayor to help execute that 20-year-old civic vision, fitting nicely with a theme from a favorite movie: "If you build it," he says, "they will come."
COLLEGE B.S., Business Administration, University of Kansas.
TO YOUNG EXECUTIVES: "Align yourself with a mentor, and learn/experience/understand the role of every member of the team from the entry position to the top."
Bucket List No. 1: "Visiting the Vatican (completed)."
Passion/Hobby: "I thoroughly enjoy traveling and hope to visit all seven continents in my lifetime.  (Three down: North America, Asia, Europe.)"
One Food You Wouldn't Live Without: "Pot Roast (with root vegetables)."
FAVORITE MOVIE: "Amadeus—huge fan of Mozart, who has inspired us for over 225 years."
BEVERAGE OF CHOICE: "Craft beers. (KC Bier Dunkel, at the moment.)"
LITTLE-KNOWN FACT: "By nature, I am very shy."
BRAD BOTTERON
CEO, WACHTER
In 1930, a Swiss immigrant and electrician named William Wachter founded Wachter, Inc. Today, his grandson, Brad Botteron, oversees the Lenexa-based company, which designs, installs and maintains electrical power systems, automation and controls for commercial and industrial clients. Last year, it was No. 59 among the region's top private companies, with 2016 revenues of nearly $250 million.
COLLEGE: B.S., Brigham Young University
GROWING FOOTPRINT: It had just a dozen employees when Botteron joined the company, but today, Wachter operates through 14 offices in the U.S. and United Kingdom, and has more than 1,300 technicians, electricians, engineers, project managers.
VARIED CLIENTELE: Among its base of commercial clients, Wachter counts manufacturing companies, retailers, healthcare facilities, financial-services firms, corrections institutions and transportation companies.
LITTLE-KNOWN FACT: In addition to golf, skiing and reading, Botteron enjoys scuba diving.
TOM BOWSER
CHAIRMAN, MRIGLOBAL
If you're planning on retiring the way Tom Bowser has done it, you'd best pack a sack lunch—you're going to be busy. With board service that includes duties for such varied entities as MRIGlobal (life-sciences research), the Kansas City Symphony (arts) and the University of Kansas Endowment Association (higher education), he has plenty to do between occasional trips to Colorado or time with grandchildren in Kansas City and Tulsa. 
COLLEGE: B.A., Journalism, University of Kansas (a program that received part of the $4 million donation that Bowser and his wife, Judy, made to KU in 2011).
Emerging Trend: "The impact of technology on business is growing every day. That trend of better efficiency, getting more for the dollar through technology is accelerating now."
Favorite Book: "I like World War II histories and the works of Herman Wouk, like The Winds of War and War and Remembrance."
First Car: "A 1957 VW. It had the turn signals that were wings that flipped out from the door panel. But it was nice to have wheels to roll around in."
TO YOUNG EXECUTIVES: "Whatever your organization, don't forget it's still a people business. Those who are most successful are able to work effectively with others and can manage people in a manner that's productive."
JEAN PAUL BRADSHAW II
MANAGING PARTNER, LATHROP & GAGE
You know how pro football teams often hire defensive coordinators with extensive offensive experience? Jean Paul Bradshaw is the legal version of that dynamic, bringing a former prosecutor's perspective to the task of white-collar criminal defense for Kansas City's oldest law firm. Last year, he added office managing partner to his set of duties, which have included complex civil litigation, class-action lawsuits and other tough cases.
COLLEGE: B.A., Journalism, J.D., University of Missouri-Columbia
POLITICAL LEGACY: Bradshaw's service with the Department of Justice continued a multi-generational line of involvement in Missouri public life. His grandfather and namesake ran for governor in 1944 and for U.S. Senate 20 years later; his father, Paul, chaired the Greene County Republican Party and was a state senator for 12 years.
TAKING ACTION: As U.S. attorney in the first Bush administration, Bradshaw formed the first task force to investigate healthcare fraud, which accounts for a significant chunk of federal spending in that area.
RECOGNITIONS: Bradshaw has been named among the region's Super Lawyers for 11 straight years, and Leading Lawyer by Chambers USA every year since 2005.
DAVID BRAIN
FOUNDER, BROWN COW CAPITAL
It's not idle speculation when David Brain ponders major trends looming for business and deduces that one will be "shared offices instead of silos." The founder of Brown Cow Capital—and before that, the CEO who built a $5 billion portfolio of entertainment-related assets with EPR Properties—Brain is now part of a consortium redeveloping the former Westport Middle School building into what they're billing as "the world's biggest co-working studio."
COLLEGE: B.A., Tulane University; M.B.A., Freeman Graduate School of Business
SCARIEST MOMENT: "When my family was traveling on snowmobiles through a Utah park in zero-degree temperatures and we got stuck in deep snow. We had to abandon two vehicles and carry six of us out on four snowmobiles. The experience taught me that Mother Nature is always in control. "
FAVORITE MOVIE: "Dunkirk. This powerful movie shows the power of a visual spectacle and how it can move you with few words."
BEVERAGE OF CHOICE:"Lubanzi wine from South Africa. My son has been importing this fantastic wine and it's now available in Kansas and Missouri."
First Car: "Oldsmobile F-85 Cutlass—teal with a black vinyl top."
PERRY BRANDT
MANAGING PARTNER, BRYAN CAVE
Attorneys don't come with broader experience than Perry Brandt. He has led the charge on complex business and commercial litigation in state and federal courts nationwide, as well as before governmental agencies and arbitration panels. Having worked with an impressive range of industries on a broad range of proceedings, his expertise has also resulted in many summary judgments and other favorable resolutions prior to trial.
COLLEGE: B.A., Vanderbilt University; J.D., Vanderbilt University Law School
TO YOUNG ENTREPRENEURS: "Three things: 1. Build your skills! 2. Build your personal brand! 3. Build your network!"
SCARIEST MOMENT: "On safari, I was told not to walk by myself around the campground in the dark. I did so anyway, and ran smack into a leopard who was eyeing me as breakfast. I was reminded to follow the rules!"
FAVORITE MOVIE/BOOK: "Groundhog Day—it reminds me to make every day new and special!"
BEVERAGE OF CHOICE: "Woodford Reserve."
FIRST CAR: "Ha! An old 1962 Mercedes Benz 200. It was built like a tank and looked like one!"
LITTLE-KNOWN FACT: "I once drove Elvis Presley's personal car!"
STEVE BRESKY
PRESIDENT/CEO, SEABOARD
Running a Fortune 500 agribusiness powerhouse with more than 25,000 employees worldwide and over $5 billion in annual net sales is a family trust for Steve Bresky. He took over the reins from his dad in 2006, who had received them from his own father, the company's founder, in 1973. What started in 1918 with a single flour mill is now a group of uniquely integrated and innovative companies with a broad global presence.
EMERGING TREND: "Advancement of technology in most industries."
SCARIEST MOMENT: "You don't want to know!"
FAVORITE MOVIE/BOOK: "The Godfather (I and II) and a book by Charles Bukowski called Ham on Rye. Both are revealing of the human condition."
BEVERAGE OF CHOICE: "Ginger ale."
FIRST CAR: "Very used Chevy Impala."
TO YOUNG ENTREPRENEURS: "Focus on customer needs. Money will follow."
LARRY BRIDGES
OWNER, EXECUTIVE HILLS MANAGEMENT
What do companies like Ernst & Young, Kansas City Power & Light, the Bryan Cave law firm and Bank of America all have in common? In Kansas City, they all can call Larry Bridges their landlord. He's owner of Executive Hills, which counts among its diversified real-estate holdings One Kansas City Place, which has a claim to fame as the tallest building between Chicago and Dallas.
COLLEGE: B.A., University of Kansas; M.A., City & Regional Planning, J.D., Rutgers University
EMERGING TREND: "Uncharted prosperity."
FAVORITE MOVIE/BOOK: "It's a tie: 'Airplane" and "The Jerk.'"
BEVERAGE OF CHOICE: "Coca-Cola bottled in Mexico."
FIRST CAR: A $200 surplus U.S. mail truck.
TO YOUNG ENTREPRENEURS: "A week has 168 hours. You should be able to accomplish your dream by using half of that time each week to pursue your passion."
LITTLE-KNOWN FACT: "I'm a soccer player."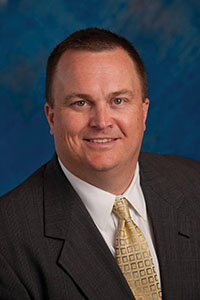 ROB BROOMFIELD
CEO, UNITEDHEALTHCARE OF IOWA, KANSAS & NEBRASKA
CEO, UnitedHealthcare of Iowa, Kansas & Nebraska
Rob Broomfield is the point man in the Kansas, Nebraska and Iowa region for the nation's largest health insurance provider, a company with nearly 543,000 clients in the Kansas City market alone. The company is the largest for-profit insurer in the market, serving 130 counties with more than 150 hospitals in its regional network.
College; B.A., Finance, University of Nebraska-Lincoln
The Way Up: Before taking on his current role, Broomfield managed a territory of 15 Midwestern states as UHC's regional vice president of sales and account management. Before that, he worked at Principal Financial Group and Mercer and March, joining UHC in 2005.
High Volume: As the nation's largest insurer, UHC processes more than 750 billion digital transactions a year.
Medical Manpower: More than 30,000 physicians and nurses are part of the parent company's work force, and its regional network includes nearly 25,000 physicians, almost 5,000 of them specialists.
MICHAEL BROWN
CEO, EURONET WORLDWIDE
This co-founder of Euronet, an electronic payments-facilitation company with nearly $2 billion in 2016 revues, is no stranger to success. It's just the successes keep getting bigger. Previously, he founded a software company that merged with Informix, a leading provider of advanced database software technology.
As CEO of Informix, Michael led revenue growth from $70 million to $170 million. 
COLLEGE: B.S., Electrical Engineering, University of Missouri-Columbia; M.S., Molecular and Cellular Biology, UMKC
NUMBER OF TRANSACTIONS in 2016: 3.3 Billion
ATM CASH DISPENSED in 2016: $38 Billion
RETAIL VOLUME PROCESSED IN 2016: $13 Billion
MONEY TRANSFERS PROCCESSED in 2016: $33 Billion
PETER BROWN
FOUNDER, GRASSMERE PARTNERS/STANDEES/
C. FROGS
This former AMC Theatres CEO still has entertainment in his blood. Sure, he's the founder and chairman of a private investment firm, but he's also the man behind Dineplex International LLC, which introduced STANDEES Theatres—a fabulous concept for a night on the town that provides a great restaurant and a comfortable movie theatre in one facility. You only have to park your car once! 
COLLEGE: B.S., Business Administration, University of Kansas
TO YOUNG ENTREPRENEURS: "Really know your product and the market for it."
TOUGHEST CHALLENGE: "What I learned:  stay calm and focused."
FAVORITE MOVIE/BOOK: "Jason and the Argonauts—Jason and his dedicated team were able to persevere under great adversity and accomplish their mission."
BEVERAGE OF CHOICE: "Water."
FIRST CAR: "Chevrolet Bel-Air."
LITTLE-KNOWN FACT: "I can paint (as in artwork)."
JULIE BROWNE 
PRESIDENT/CEO GOVERNMENT EMPLOYEES HEALTH ASSOCIATION
"With three active kids," says Julie Browne, "accidents and injuries are always scary…I have learned to stay calm under pressure so I can make good decisions." As the woman leading the nation's second-largest national health and dental plans for federal employees, retirees and their families, Browne has the privilege of providing the security and peace of mind people need in order to make such careful decisions themselves.
COLLEGE: B.A., Business Administration and Marketing, Kansas State University; M.B.A., Management Information Systems, UMKC
EMERGING TREND: "Robotics will change the way we do business and serve our customers. … With technological change now happening at an increasingly faster rate, the future will hold sociological challenges for all business and political leaders." 
BEVERAGE OF CHOICE: "Lemonade"
FIRST CAR:"A lime green 1968 Chevy Malibu."
TO YOUNG ENTREPRENEURS: "Build a team of strategic partners you trust. Everyone needs allies and those relationships are critical to you and to the outcomes for your company."
OWEN BUCKLEY
FOUNDER, LANE4 PROPERTY GROUP
Entering the retail development world in 1985, Owen Buckley specialized in tenant representation and development, proved himself in the marketplace and eventually became president of R.H. Johnson Co. in 1998. In 2006, Buckley got together with some of the best industry veterans he'd met over the years and founded LANE4, which quickly became one of the Midwest's most active commercial real estate companies.
COLLEGE: B.A., M.B.A., the University of Kansas
TO YOUNG ENTREPRENEURS: "Over-estimate costs and under-estimate revenues."
SCARIEST MOMENT: "I left the sprinkler on too long and flooded the basement—my parents had just remodeled. I learned when it's your money, you take these things seriously."
FAVORITE MOVIE/BOOK: "Endurance. It's a book about Earnest Shackleton and his discovery of Antarctica in 1914-1915. It turned into a 'how can it get worse' perseverance mission. Makes any business pursuit, no matter how long and hard, seem like nothing."
BEVERAGE OF CHOICE: "Water."
FIRST CAR: "Yellow Ford Maverick
ZANE BURKE
PRESIDENT, CERNER
Cerner was Zane Burke's client, once upon a time, when he was with KMPG accounting. Since coming on board as a member of the organization, he has been with Cerner through historic shifts in American healthcare. And he's looking forward to the challenges and opportunities on the horizon: "We've been in an unprecedented time of change in the last decade, and that pace will continue to accelerate."
COLLEGE: B.S., Accounting, MBA, Kansas State University
EMERGING TREND: "In healthcare, we say that more change will come in the next five years than came in the past 50, as a result of the power of automation, data insights, regulatory changes and technology, and consumers' increased expectations. This
creates significant business model disruptions and opportunities."
FAVORITE BOOK: "One that has resonated with me throughout my career is 'Start With Why' by Simon Sinek, who spoke at the Cerner Health Conference in 2012—solid advice for leading and motivating a team and positioning your business."
FIRST CAR: "A 1976 Black Fiat Spider convertible (which my Mom still keeps for me)."
TO YOUNG ENTREPRENEURS: "Nothing happens until you sell something." 
RONNIE BURT
PRESIDENT/CEO, VISITKC
Tourism execs don't come more experienced than Ronnie Burt. He came to Kansas City after a vice-president stint in one of the busiest tourism spots anywhere—Washington, D.C. Since his arrival in KC, Burt is credited with a role in achievements such as bringing film and TV production back to the city, getting the 2017 U.S. Figure Skating Championships to KC and renewing the Big 12 Men's Basketball Championship through 2020.
COLLEGE: B.A., Marketing, Richard Stockton College of New Jersey
EMERGING TREND: "With the growth of online retail (downsizing of brick and mortar stores) and competition, I believe the emerging business will be in distribution centers to move product to consumers. The central location of KC stands poised to capitalize greatly with an enhanced KCI terminal."
TO YOUNG ENTREPRENEURS: "Do your homework, pay attention to potential obstacles that could derail the optimism you have with your business.."
SCARIEST MOMENT: "When I was in the U.S. Navy walking the catwalk after dark on a ship. It was pitch black, I learned not to be afraid of things you can't see, especially when you have solid foundation under you."
DAVID BYRD
PRESIDENT/CEO, YMCA OF GREATER KANSAS CITY
David Byrd is an inspiration of what it means to be a YMCA leader—working tirelessly to nurture the potential of children and teens, improve the nation's health and well-being, and provide opportunities to give back and support neighbors. Recently, he went halfway across the world to help open the new Ramallah YMCA near Jerusalem—the culmination of his decade-long effort to see the YMCA serve in such a difficult part of the world.
COLLEGE: B.A., High Point University; M.A., Health Education in Business/Applied Science, University of North Carolina
EMERGING TREND: "The YMCA's commitment to embracing technology as we move into an increasingly digital world."
SCARIEST MOMENT: "1) taking risks in a non-profit environment, and 2) addressing the widening gap between the haves and have nots."
FAVORITE BOOK: "Good to Great by Jim Collins and The New Urban Crisis by Richard Florida.
BEVERAGE OF CHOICE: "A nice glass of Merlot."
FIRST CAR: "1958 Chevy Impala."
BEST ADVICE: "Never ever give up and stay focused."
LITTLE-KNOWN FACT: "I'm a young grandfather of five grandchildren."
MARK CAMPBELL
CEO, TRIUMPH FOODS
Triumph's former COO became CEO in 2014, bringing with him a passion for organizational performance, superior food quality and customer service that informs every aspect of his days. Prior to Triumph, Mark Campbell held a number of executive positions with Seaboard Foods and Seaboard Corporation, and worked as a CPA for KMPG. All that, combined with the perspective of a farm upbringing, make him the perfect man for his job.
COLLEGE: B.A., Accounting, Westminster College; M.B.A., Rockhurst College
TO YOUNG ENTREPRENEURS: "Two things. Always remember to try to keep it simple AND it truly never gets easier!"
SOUND ADVICE: "Even if you can't anticipate the scenario, crazy things CAN happen. You can never be too prepared."
FAVORITE MOVIE/BOOK: "Enjoyed the movie, The Founder—particularly the illustration of how relentless determination seems to be combined with just a lot of timing/luck; both attributes seem evident in most successful business ventures."
Beverage of Choice: "Coffee—keep the pot on ALL day.
First Car:  "Pontiac Firebird Formula. I want to go fast!"
FARUK CAPAN
CEO, INTOUCH SOLUTIONS
Ten years ago, says Faruk Capan, "we had a large client we thought we were going to lose. We didn't give up hope, worked hard and didn't lose them. In fact, they increased their business with us. Nothing ever looks as bad or good as it seems. It's up to you to take adversity and turn it into something positive."
One reason why the company he founded in 1999 has been one of the region's fastest-growing for years. 
COLLEGE: Marmara University, Istanbul, Turkey; M.B.A., Business Administration and Management, Central Missouri State University
TO YOUNG ENTREPRENEURS: "Surround yourself with people who have been through the entrepreneurship journey before and learn from them."
Favorite Movie: "Jerry McGuire. This movie came out at the same time I was working in the corporate world. It inspired me to jump into something new and found Intouch Solutions." 
BEVERAGE OF CHOICE: "Pour over coffee."
KELLY CARNAGO
HEAD OF MIDWEST OPERATIONS, GOOGLE FIBER
Kelly Carnago came to Google with an impressive resume of senior telecom jobs to her credit. She had already worked for Sprint, HYLA Mobile and Embarq when she spoke with Google and learned about their fiber offering. A believer in the community importance of Internet connectivity, she developed an immediate passion for the product and got quickly to work on the opportunity to bring Google Fiber to Kansas City.
COLLEGE: B.A., Political Science, University of Utah; M.B.A., Finance, University of Pennsylvania-Wharton School of Business
SCARIEST MOMENT: "In the early days at the start-up where I worked we had what we called a 'near-death experience.' I learned firsthand that what doesn't kill you definitely makes you stronger and more resilient."
FAVORITE MOVIE/BOOK: "Forrest Gump, because it beautifully combines humor, humanity and history in a heartwarming way."
BEVERAGE OF CHOICE: "Champagne."
FIRST CAR: "Red VW Bug Convertible named 'Ruby.'"
LITTLE-KNOWN FACT: "I lived in France for four years, where I studied International Relations and worked for the Council of Europe."
JOHN CARR
PRESIDENT/CEO, MIQ LOGISTICS
With more than 30 years of global logistics experience under his belt, John Carr has built a solid reputation as a problem-solver who devises great solutions for customers and sees them through to implementation. His career example sets the standard at MIQ, where John's team develops and delivers global transportation and distribution services for North America, Latin America, Europe and Asia.
COLLEGE: B.A., Business Administration, M.S., Counseling Psychology, University of Southern Mississippi
21st CENTURY COMPANY: MIQ was founded in 2000.
RECOGNITION: MIQ is recognized as a top third-party logistics provider by industry publications.
ON TECHNOLOGY: "We view technology as a way to facilitate and enable superior service and we continually evaluate whether our technologies are delivering useful, accurate and timely information and services to our customers.
WAYNE CARTER
CEO, KANSAS CITY AREA LIFE SCIENCES INSTITUTE
Few people have the whole-picture view of this region's life-
sciences potential that Wayne Carter has: In addition to career stints in human health (he helped Pfizer with clinical development of drugs like Viagra, Erlotinib, Sutent, and Darifenacin),
he put his veterinary training to work as vice president of global research for Hill's Pet Nutrition in Topeka. He became head of the Kansas City institute in 2012.
COLLEGE: B.S., D.V.M. and Ph.D. in veterinary medicine, Purdue University
Emerging Trend: "Artificial intelligence."
Favorite Book: "Brain on Fire. It shows the importance of healthcare advocates and a proper diagnosis."
Beverage of Choice: "Sidecar."
First Car: "Datsun truck."
TO YOUNG ENTREPRENEURS: "Demonstrate humility and surround yourself  by great mentors and a diverse board."
Little-Known Fact: "I am an avid organic gardener."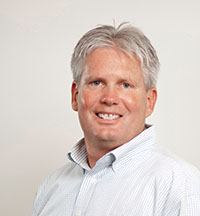 TIM CHADWICK
CEO, MMC CORPORATION
Tim Chadwick's ascent to the leadership of mechanical contractor MMC Corp. was not without moments of … illumination. The first time he signed a bid bond for a large construction project might have been his scariest moment as an executive. But, he says, "successfully securing the opportunity and then successfully executing the work taught me a lot about delegation and trust, along with risk and reward, which helped me overcome those fears."
COLLEGE: B.S., Construction Science, Kansas State University
EMERGING TREND: "It will be centered around human talent, most likely involving a changing working environment, creating new/different benefits and more focus on culture." Favorite Book: "I use 'Good to Great' a lot, but a personal favorite is 'Leadership Lessons from Bill Snyder.' It contains 20 leadership lessons, each presented in the context of building a successful football program, but equally applicable to business and life."   
BEVERAGE OF CHOICE:  "Bud Light"
FIRST CAR:  "Pontiac Trans-Am"
LITTLE-KNOWN FACT: "I love to cook, I honestly believe that every meal can and should be prepared outside—with the above-noted "beverage of choice."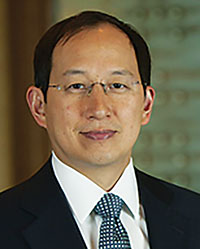 DAVID CHAO
PRES./CEO, STOWERS INSTITUTE FOR MEDICAL RESEARCH
You may know David Chao as the point man for the Stowers Institute, which helped redefine biomedical research in this region, but did you know he's also the president and CEO of a company called BioMed Valley Discoveries? That's the commercial arm of the institute, created in 2001 to turn the work of the institute's army of cancer researchers into real-life applications. 
COLLEGE: B.A., M.A., Biology, Harvard University; Ph.D., Biology, Massachusetts Institute of Technology
The Path to KC: Before joining the institute as president in 2009 (he added the CEO duties a year later), Chao co-founded two biotech start-ups of his own, was a consultant for McKinsey & Co., and worked at Novartis as a licensing executive.
SECURE FINANCES: A pair of visionaries—as well as cancer survivors—Jim and Virginia Stowers donated $2 billion of their personal wealth to create the Stowers institute, funding it with 40 percent of the annual profits from Stowers' American Century Investments.
DERON CHERRY
MANAGING PARTNER, UNITED BEVERAGE
Big hits were standard fare for Deron Cherry during his 11 seasons as a safety for the Kansas City Chiefs. His day job as the area Anheuser-Busch distributor serves up bit hits as well. Now, he's working to deliver another: Cherry is part of the development team for the $234 million Gateway Village project in Grandview. That mammoth project covers 240 acres, includes 397,000 square feet of office and retail space, 450 hotel rooms and 14 soccer fields.
COLLEGE: B.S., Biology, Rutgers University
This Bud's For You: When Cherry isn't working on various aspects of Gateway Village, he's serving as managing general partner for United Beverage, one of the biggest Anheuser-Busch distributors in the state.
Field General: During his NFL career, Cherry made it to the Pro Bowl in six straight seasons, from 1983-1988. Not bad for someone who wasn't even drafted in the the pros.
Civic Soldier: Cherry is well-known for his efforts to support non-profits, which over the years have included Special Olympics, the Muscular Dystrophy Association, Project Warmth, Score 1 for Health, and the United Negro College Fund.
BILL CLARKSON, JR.
PRESIDENT, CLARKSON CONSTRUCTION
You know that saying about how the first generation is the one that labors to create a company from scratch, the second builds on that success and the third fritters it away? Well, they don't know it at Clarkson Construction. A rare example of longevity even among multigenerational family-owned businesses here, Clarkson is now its sixth generation of family ownership, currently under the direction of Bill Clarkson Jr.
Then and Now: The company G.G. Clarkson founded in 1880 relied on mules, horses and the raw muscle to clear and excavate home sites. Today, machines do the heavy lifting for its operations in bridge and highway construction, site development and grading, and concrete paving.
Leading the Way: The company has been involved in projects that have yielded some of the most prominent business and retail settings in the region, including Hallmark, Oak Park Mall, Village West and the Legends, and the National Golf Club.
Double Duty: Clarkson Construction has been around long enough to work on spans of the Missouri River twice at the same point: For both the old Paseo Bridge in the mid-1950s, and its replacement, the Kid Bond Bridge, which opened in 2010.
MARCELO CLAURE
PRESIDENT/CEO, SPRINT
The man behind Sprint's triumphant and ongoing turnaround joined the board of directors of SoftBank Group, Sprint's parent company, earlier this year, which brought Marcelo Claure even closer to the discussion of the wireless company's future. Talk of a possible merger, sale or purchase of another company continue to abound. Whatever the future holds, Sprint's attractiveness in the marketplace is a feather in Claure's cap. 
COLLEGE: B.S., Economics and Finance, Bentley University
SOCCER FAN: Owner, Club Bolivar; Former International Marketing Manager for the Bolivian Football Federation.
PHILANTHROPIST: Began Sprint's 1Million Project, which provides home Internet access to high school students whose families can't afford it, enabling them to do their heavily web-based homework at home.
EMANUEL CLEAVER II
5TH DISTRICT REPRESENTATIVE, U.S. HOUSE
One source of America's greatness is its foundational separation of church and state—but that doesn't mean the two don't share a common border. At the intersection of public policy and pastoral vision is Emanuel Cleaver, who led St. James United Methodist Church for 27 years and is now a seventh-term congressman. Before that public office, he was Kansas City's first African-American mayor and served 12 years on the City Council.
COLLEGE: B.A., Prairie View A&M; M.A., St. Paul's School of Theology
In Congress: His tenure and the respect of his peers led to his recognition as Senior Whip of the Democratic Caucus in the House. Committee roles include a seat on the Financial Services Committee, and he's ranking member of the subcommittee on housing and insurance, and also a Senior Whip of the Democratic Caucus. 
In K.C.: Among his most significant legislative achievements, Cleaver points to the creation of the Green Impact Zone, a 150-block area on the city's east side. The goal was to create the world's most environmentally friendly tract of urban geography.
ABE COLE
MANAGING PARTNER, KANSAS CITY, BKD CPAS & ADVISORS
Early on, while working, painting jobs for his father, Abe Cole discovered a passion for the finance-side of the family business. Learning the ins and outs of small-business payroll, accounts receivable and payable led to what has become a distinguished accounting career. Joining BKD in 1996 in their auditing operation, he became a partner in 2005. He has been especially instrumental in building BKD's higher-education practice.
COLLEGE: Missouri State University, B.S., Accounting
EMERGING TREND: "Advanced Machine Learning, I'm very interested in how these advanced systems are going to continue to develop and impact the business world, especially related to our auditing approach."
SCARIEST MOMENT: "Every new stage in my career has been scary, but you have to always take yourself out of your comfort zone to truly grow as a person and professional."
BEVERAGE OF CHOICE: "Iced tea during work and Crown Royal in social situations."
FIRST CAR: "1979 Mustang."
TO YOUNG ENTREPRENEURS: "Build a 'Personal Board of Directors' advising you on all aspects of your business."
MICHAEL COLLINS
PRESIDENT/CEO, PORT KC
To the long list of public-sector construction projects Michael Collins has work on throughout his career, add a new wrinkle: commercial development. PortKC administers the Berkley Riverfront area, and earlier this year, Collins and his team unveiled a sweeping proposal for a glittering, $72 million luxury mixed-use project entailing hundreds of apartments, offices and retail space.
COLLEGE: B.A., Political Science, Park University; M.B.A., Rockhurst University-Helzberg School of Management
Emerging Trend: "Consumer expectation of same-day delivery will be pushed to new limits. The development of e-commerce … will be replaced with more vertical integration of shipping and product delivery; thus compressing cycle time even further." 
Favorite Movie: "Inception. I have always been fascinated with neuroscience and brain basics."
Favorite Book:  "The Tycoons" by Charles R. Morris. It is an illustration of how Carnegie, Rockefeller and J.P. Morgan created an economy based upon mass-consumerism in the U.S.  It also illuminates what not to do in management.
Beverage of Choice: "Silver Oak (Alexander Valley), Cabernet."
MATT CONDON
CEO, BARDAVON HEALTH INNOVATIONS
Healthcare is fast becoming as statistics-driven as baseball, and Matt Condon is in the forefront of crunching the numbers. His second startup, Bardavon Health Innovations, helps companies makes data-rooted decisions about wellness in the workplace, with the goal of improving overall employee health. He sees the time coming soon when physicians will be rated by their batting averages, so to speak, and remunerated accordingly.
COLLEGE: B.S., Kinesiology, Iowa State University; J.D., M.B.A., University of Toledo
SCARIEST MOMENT: "There were times early in each of my startups that money was running out; not enough revenue was coming in, and I was intensely aware that there were awesome people who took a huge risk to join our team and were depending on my ideas and leadership for their ability to put food on the table for their families."
FAVORITE MOVIE/BOOK: "Movie: Bull Durham 'the religion of baseball.' Book: My son's Little Blue Truck (summarizes the important points of business books with brilliant efficiency)."
BEVERAGE OF CHOICE: "Good bourbon, a little water."
FIRST CAR: "My sister's hand-me-down Nissan Sentra. The best part was the Alpine tape deck and the key was broken off in the ignition. I couldn't lock it and didn't need to carry keys." 
TO YOUNG ENTREPRENEURS: Don't ever apologize about your dreams. You have to truly love your idea and be intensely passionate about it."
JON COOK
CEO, VML
Ford Motor Co., Colgate-Palmolive, Pepsi, Wendy's—all have at least two things in common: One is the need for branding on a global scale. The other is VML, the Kansas City digital marketing and analytics firm filling that need. The reason they look here is because VML is, in the view of Advertising Age, one of the industry's Top 10 agencies. It's under the watch of Jon Cook, who has worked there for two decades and became global CEO in 2011.
COLLEGE: B.A., Journalism, University of Missouri
Extended Reach: On his watch, VML has grown to span 15 nations, with 28 offices. And they're not just in the New Yorks, Chicagos and San Franciscos—they've got things locked down in White Salmon, Wash., and Kalamazoo, Mich.
Industry Regard: Cook sits on the leadership board for the American Association of Advertising Agencies, and is a past winner of the Advertising Professional of the Year by the American Advertising Federation.
Entrepreneurial Chops:  He was also a regional finalist in the Ernst & Young Entrepreneur of the Year award in 2012.
Board Duties: Cook serves on the advisory board for the agency's VML Foundation,  the national advisory board for the National World War I Museum at Liberty Memorial, and on the board of Head for the Cure Foundation, which promotes brain-cancer research.
DAVID COOPER
PRESIDENT, BETTER HOMES AND GARDENS KANSAS CITY
Few know KC's residential real estate scene better than David Cooper. He's been selling since 1972 and has held executive positions with Coldwell Banker, J. C. Nichols, Reece Nichols and, of  course, Better Homes and Gardens where he became a broker/owner in 2004. A veteran seller, he prides himself on giving sales associates all the help they need to provide exceptional customer service.
COLLEGE: B.A., University of Kansas
TO YOUNG ENTREPRENEURS: "Never give up."
SCARIEST MOMENT: "Quitting after 30 years in the real estate business and learned to depend on established relationships."
FAVORITE MOVIE/BOOK: "The Blind Side."
BEVERAGE OF CHOICE: "Water or wine."
FIRST CAR: "'57 Chevy."
LITTLE-KNOWN FACT: "Tried to be a hippie in San Francisco after college graduation."
KEITH COPAKEN
PRINCIPAL, COPAKEN BROOKS
Keith Copaken and his partners and team are specialists in commercial real estate in this region, and often with game-chang-ing projects in leasing, development, management or investing. Most recently, they're key players in Lenexa City Center, a 2 million square-foot reinvention of that city's new core; the 12-story ARTerra luxury apartments going up in the Crossroads, and, of course, high-profile office towers Downtown.
COLLEGE: B.A., Economics, University of Pennsylvania; Master's, City Planning, University of California-Berkeley
Emerging Trend: "Industry shift away from separating uses (which is all almost two generations have really known) and back to mixing uses, whether urban or suburban."
Favorite Author:  "Ernest Hemingway—direct, concise, no-nonsense writer."
Beverage of Choice:  "Beer."
First Car:  "My mom's yellow, '68 Cutlass convertible."
Advice to Entrepreneurs: "There is always more than one solution to a problem."
Little-Known Fact: "I minored in Art History, with an emphasis on Greek and Roman art and architecture and its evolution in the Renaissance and the Baroque."
MICHAEL COPELAND
MAYOR, OLATHE, KANSAS
You know those citizen-satisfaction surveys they conduct every few years—elections? In Olathe, Michael Copeland is getting high marks from voters, who awarded him a fifth consecutive term as mayor in 2015—by a resounding spread of 85 percent to 15 for his opponent. Now in his fifth term, he's the city's longest-serving mayor, presiding over population growth of nearly 45 percent since 2001. 
COLLEGE: B.A., MidAmerica Nazarene University
Day Job: Copeland is also the Olathe market president for Bank of Blue Valley.
The Path to Olathe: Stop us if you've heard this kind of thing before, but Copeland, a native of southern California, fell in love with this region while in college, and decided it this would be the place to work and raise a family. 
He's Engaged: Copeland has a long history of civic and philanthropic engagement, and has been recognized for his contributions to KVC Health Systems, Kids TLC, the Olathe Chamber of Commerce, and his alma mater, MANU. He also won the Martin Luther King Jr. Legacy Award in 2011.
ANDREW CORBIN
PRESIDENT/CEO, BLUE CROSS/BLUE SHIELD OF KANSAS
With 40-plus years of experience in health insurance sales and management, Andrew Corbin is just the man they need to lead a health insurance organization more than 75 years old. Much of those four decades has been spent in the ranks of Blue Cross/Blue Shield of Kansas. In addition to his Kansas leadership role, Andrew is also deeply involved with Blue Cross/Blue Shield in various capacities on the national level.
COLLEGE: B.A., Education, Wichita State University
EMERGING TREND: "Health care costs and efforts towards a solution that works for all will continue to consume national attention and budget."
SCARIEST MOMENT: "Having a Kodiak brown bear jump up 20 feet in front of me.  I learned it is best not to have waders on; it creates a mess."
FAVORITE MOVIE/BOOK: "The Magnificent Seven. This movie relates the importance of standing up to prejudice and bullies."
BEVERAGE OF CHOICE: "Coke with a twist of lime."
FIRST CAR: "1955 Chevy."
TO ENTREPRENEURS: "If at first you don't succeed, try again. However, career employment with a reputable company is not a bad choice while you're pursuing entrepreneurship."
FUN FACT: "I raise cattle in four Kansas counties."
JOHN COSENTINO
VICE PRESIDENT, COSENTINO GROUP
Brothers, sisters, cousins, nieces, nephews—you'll find them all throughout the organization at Cosentino's. A score of the founding family's descendants, including John Cosentino, can be found in roles from customer service up to the leadership ranks of a company with nearly 30 stores around the metro area. Most of those fly the Price Chopper flag, but the company also operates Cosentino's Markets, Apple Market and Sun Fresh stores. 
COLLEGE: B.A., Marketing and Communications, Missouri State University
Entrepreneurial Roots: The company traces its origins to 1948, when Jerry and Jim Cosentino opened their first location. They would later bring in siblings Dante (John's father), Mary, Mickey and Joyce.
Civic Commitment: When city leaders were looking for a grocer to step up and fill a void with a Downtown grocery—a less-than-guaranteed proposition, given the population of the commercial business district at the time—Cosentino answered the call with the Cosentino's Market at 13th and Main.
FRED COULSON
MANAGING PARTNER, FIVE ELMS CAPITAL
B2B technology companies have a friend in Fred Coulson. As his company's web site puts it, "We invest $3-30 million in bootstrapped B2B companies with $2-20 million in revenue." About investing five times more than the VC/private equity norm, it says, "Like the entrepreneurs we back, we have meaningful skin in the game." Five Elms also provides help with strategy, business development and other essentials.
COLLEGE: B.S., Business Administration, University of Kansas
PATH to KC:  Coulson was previously a senior investment professional for a private-
equity firm, TH Lee Putnam Ventures, an investment banker with Morgan Stanley, and worked in London in asset management for Citibank. 
STAYING BUSY: Coulson is also the founder and chairman of Spring Venture Group, a rapidly growing exchange for Medicare Supplement and life insurance products for seniors. The company has announced plans to hire 1,000 more people as it relocates to a larger headquarters in Downtown Kansas City. 
SCHOOL TIES: Coulson sits on the board of advisors for the School of Business at KU and the Finance Department, plus the advancement Board for the University of Kansas Health System and KU's medical school.
TIM COWDEN
PRESIDENT/CEO, KCADC
Both sides of the state line count on Tim Cowden's dedication to his job. His organization works with economic development officials throughout the 18-county, bi-state region to help corporations that make their homes here expand and show others the many reasons why Greater Kansas City is a great place to set up shop. Prior to Kansas City, Tim held senior economic development positions in Texas and Utah.
COLLEGE: Bachelor's, Journalism, University of Oklahoma
EMERGING TREND: "Disruption. Those that adapt will thrive."
SCARIEST MOMENT: "Leaving the security of a successful family business twenty-five years ago to pursue my love for helping cities and regions grow." 
FAVORITE MOVIE/BOOK: "Saving Private Ryan. Mankind's best and worst qualities were on display in such rawness that one forgets at times when watching that it's a movie. Makes me appreciate so much the sacrifice that those in the military have made—and make—so I can pursue my dreams."
BEVERAGE OF CHOICE: "Before 5 p.m., Sonic Cherry Limeade. Post 5 p.m., Boulevard Pils."
FIRST CAR: "1977 Buick Electra LTD two-door coupe with 8-track and glasspack mufflers."
TO YOUNG ENTREPRENEURS: "Show leadership to yourself. Listen to your gut and do it. Most regrets come about from what one doesn't do or pursue in life versus what one does.
KEVIN CRULL
CENTRAL AREA PRESIDENT, SPRINT
It's a big job at a big company: Kevin Crull is responsible for direct sales, indirect sales and digital sales and marketing for Sprint Corp., but that's not all: Also under his wing are operations for postpaid distribution, omnichannel operations and customer experience, and customer management, and he reports directly to CEO Marcelo Claure. In those roles, he keeps tabs on 1,100 company-owned stores and 1,500 other outlets.
COLLEGE: B.S., Marketing, Ohio State University; M.B.A., Masagung Graduate School of Management, University of San Francisco
PREVIOUS DUTIES: Crull was previously president of the Central and Northeast U.S., regions, where he was responsibile for sales strategy and execution, network oversight, customer service, marketing communications and general operations. Prior to that, he was the company's chief marketing officer.
INDUSTRY RECOGNITION: Forbes magazine place him No. 3 on its list of the most influential marketers of 2015.
THE PATH TO SPRINT: In 30 years of telecom work, Crull has logged time at Bell Media, the biggest media and broadcasting company in Canada, leading wireless initiatives at AT&T, and for US West/Qwest Communications and Nestle USA.
BOARD DUTIES: Past board service includes the annual Walk for Kids Help Phone, the Sick Kids Foundation, and corporate roles with The Globe and Mail, and Bell Aliant.
DAVE CUMMINGS
CHAIRMAN/CEO, TRADEBOT SYSTEMS
It's a good bet that no one with fewer resources has done more to thrust the Kansas City region into tech prominence than Dave Cummings. In 1999, he was inspired to start Tradebot Systems, using computer algorithms to provide liquidity to the stock market. With $10,000 and a spare bedroom, he created a company that today accounts for up to 5 percent of the total U.S. stock market volume. Within a decade, he was in a position to start Tradebot Ventures and the
region build its next generation of high-growth technology companies.
COLLEGE: B.S., Computer & Electrical Engineering, Purdue University.
HOW IT WORKS: As a registered broker-dealer and member of major stock exchanges, Tradebot conducts high-frequency trading, executing millions of small trades every day for stocks from more than 5,000 companies.
RAPID FIRE TECHNOLOGY: Market data changes trigger the Tradebot system to generate new orders in a matter of few hundred nanoseconds.
WHY IT WORKS: The use of algorithms to conduct trading tightens the spread between a seller's bid and a buyer's offer, in turn saving individual investors billions of dollars a year.
INTERESTS: Offshoots of his acumen include Tradebot Properties, Tatora, and Auxby.
MARKET MAKER: Cummings is a founder and former CEO of BATS Global Markets. With game-changing technology to shorten the time for executing equities transactions, 
PAT CURRAN
PARTNER, C3 CAPITAL
When others view his success, Pat Curran hopes they recognize in him "the innate ability to see the potential in both people and business opportunities that may not seem obvious, and the ability to act on it," he says. That was certainly true in 1979, when as CEO of Cook Paint and Varnish, he took the company private in what's considered one of the nation's first leveraged buyouts. With C3 Capital, he manages capital investments in companies with similar potential.
COLLEGE: B.A., Stanford University; M.B.A. Northwestern University-Kellogg School of Business
BUSINESS TIES: His corporate board service includes stints with well-known brands like Applebee's International, Gold Bank, Lockton Companies, Sealright, JPS Packaging, American Safety Razor and Unitog.
EYE FOR GROWTH: Founded in 1994, C3 Capital has pumped more than $450 million into 70 small businesses. Curran was also a co-founder of C3 Holdings, which has invested more than $60 million in 10 other companies.
DENNIS CURTIN
REGIONAL OWNER, RE/MAX MID-STATES & DIXIE REGION
Dennis Curtin bought a RE/MAX franchise in 1975 and went on to international success with that investment, making a name for himself in both the U.S. and Ireland with the RE/MAX concept. And he did it all through a great deal of hard work. He believes firmly that, "The best aspiring leaders are prepared to do any and all tasks in the organization, regardless of its apparent importance today."
COLLEGE: B.S., Business Administration and Marketing, Rockhurst College
EMERGING TREND: "Millennials starting their families and moving to the suburbs." 
SCARIEST MOMENT: "Parachuting out of an airplane. What I learned was that our fears are greater in our heads than in reality."
FAVORITE MOVIE/BOOK: "Prosperity Bible. This a compilation of some the greatest classics such as Think and Grow Rich by Napoleon Hill."
BEVERAGE OF CHOICE: "Caymus Special Select Cabernet Sauvignon."
FIRST CAR: "1967 Chevy Malibu convertible."
TO YOUNG ENTREPRENEURS: "Go beyond what is expected and be prepared to commit 150 percent effort and resources to your company."
LITTLE-KNOWN FACT: "My passion for gardening."
KAREN DANIEL
EXECUTIVE DIRECTOR/CFO, BLACK & VEATCH
In addition to developing and executing business strategies for Black & Veatch, Karen Daniel serves as president of the company's Global Finance & Technology Solutions Division, leading the global finance and IT organizations. Previously, she spent 11 years with Peat Marwick (later KPMG) certified public accounting firm. In 2016, Daniel became the first black woman to serve as chair of the Greater Kansas City Chamber of Commerce. 
COLLEGE: B.A., Northwest Missouri State University; M.S., Accounting, University of Missouri-Kansas City
COMPANY SCOPE: CFO of an engineering, consulting and construction company with more than 10,000 professionals in over 100 offices worldwide.
ABOUT BECOMING KC CHAMBER CHAIR: Quoted saying, "My long-term goal is to help the region grow—more jobs, more visitors, better education, better transportation—and in the coming year I want the chamber to work on our vision and our strategy to be inclusive as we work toward this goal."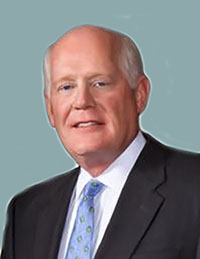 PAUL DEBRUCE
FOUNDER/CEO, DEBRUCE FOUNDATION
Kansas City's rich history of entrepreneurship yielded companies with names like Hallmark, H&R Block and Cerner. That roster wouldn't  be complete without what Paul DeBruce achieved after founding DeBruce Grain in 1978. Expanding into ownership of grain facilities, grain trading, processing facilities, fertilizers and feed ingredient, he built it into a $6 billion company by the time he sold it to Omaha-based Gavilon in 2010.
College: B.A., Business Administration, University of Kansas.
Kansas Roots: DeBruce is a native of Ulysses, in far southwest Kansas, and a major donor to his alma mater both personally and through the DeBruce Foundation.
Industry Presence: Among his various board roles in agribusiness, he served on the executive committee for the National Grain and Feed Association, the Customer Advisory Board for BNSF Railway, and the boards of the Kansas City Board of Trade and the Terminal Grain Elevator Merchants Association. He also served on the Kansas City Federal Reserve Bank's advisory council and was chairman of the regional Fed bank for two years.
Philanthropic Might: In addition to giving millions from his personal wealth to the foundation, DeBruce has logged board service with the Nelson-Atkins Museum of Art, the Civic Council of Kansas City, the American Royal, Ozanam Home for Boys and others.
DAVID DEHAEMERS, JR.
PRESIDENT/CEO, TALLGRASS ENERGY PARTNERS
David Dehaemers, Jr. has had a long, distinguished and successful career in the energy sector, and currently serves as a director at Tallgrass, in addition to his chief executive duties. Tallgrass, a public company found among the New York Stock Exchange listings, owns, operates, acquires and develops assets for transportation and storage of crude oil and natural gas and exploration-related water services across North America. 
COLLEGE: B.S., Accounting, Creighton University; J.D., UMKC School of Law
ENTREPRENEURIAL VISION: Dehaemers also co-founded Tallgrass MLP Fund I, a private MLP investment fund, and served as its CEO and chief investment officer. 
PREVIOUS STOPS: As executive vice president of corporate development at Inergy for four years, he helped set strategies for acquisitions and expansions that made it one of Kansas City's biggest public companies. Before that, he held leadership roles for Kinder Morgan, Inc. and Kinder Morgan Energy Partners.
BOOM TIMES: The company's revenues have doubled over the past four years, surpassing $600 million in 2016, and after going public in 2015 at $29 a share, has seen the price of its shares surge to more than $46.
JACKIE DESOUZA-VAN BLARICUM
CEO, RESEARCH MEDICAL CENTER
According to this CEO, taking her current job felt like a homecoming, having served eight years as Research Medical Center's COO before spending some time as CEO of Lee's Summit Medical Center. Since her return, she's been known for pouring an incredible level of determination, tenacity and genuine concern for others into her job, as she leads a team that includes hundreds of physicians and thousands of staff. 
COLLEGE: B.S., Health Services Administration, James Madison University; Master of Health Administration, Medical College of Virginia-Virginia Com-monwealth University School of Medicine
TO YOUNG ENTREPRENEURS: "My best advice is to never give up your dreams. It's okay to dream big and focus on what you want out of life, personally and professionally."
SCARIEST MOMENT: "The scariest moment I've had was when I was rock climbing. My life wasn't in danger but I got a very clear sense of what it means to rely on my own judgement and to only look a few feet ahead at a time until I got to the bottom of the mountain." 
FAVORITE MOVIE/BOOK: "Return of the Jedi is my all-time favorite movie. I love the plot of triumph and defeat over evil, and my girls love the Ewoks and androids!" 
BEVERAGE OF CHOICE: "Freshly-squeezed lemonade from Pita for Good Food Truck."
FIRST CAR: "Old Jeep Cherokee."
LITTLE-KNOWN FACT: "My husband owns a food truck that he runs all over town serving good food and fun!"
FRANK DEVOCELLE
PRESIDENT/CEO, OLATHE HEALTH SYSTEM
In 1953, Olathe Health was a 30-bed hospital. Today, it's a healthcare powerhouse with more than 300 physicians and 2,500 employees serving four counties. For more than 40 of its nearly 65 years, and times of much significant growth, Frank Devocelle has been the man at Olathe Health's helm. Mention him in Olathe and you'll hear not just what he's done for healthcare
but for the greater community, as well.
COLLEGE: B.S., Business Administration, Quincy College; M.B.A., Western Illi-nois University
TO YOUNG ENTREPRENEURS: "Stay close to the basics. Make sure operations are sound. But, in order to be successful, you must have a vision in which you truly believe."
SCARIEST MOMENT: "When I saw my daughter's heart stop after open heart surgery. That more clearly defined for me how important it is to appreciate each day and that everything is truly a gift from the good Lord."
FAVORITE MOVIE/BOOK: "I've always been interested in the struggles with settling the West. The movie, Dances with Wolves, captures that rugged, independent spirit of our forefathers. And, it brings forward the inappropriate treatment of Native Americans."
FIRST CAR: "1957 Chevy. Turquoise-blue with white accent."
LITTLE-KNOWN FACT: "I am an avid baseball card collector.
I have been able to extend that excitement to my eight grandsons."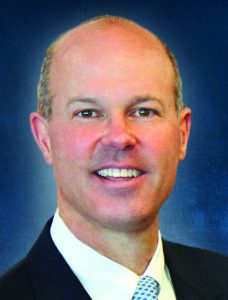 JOHN DICUS
PRESIDENT/CEO, CAPITOL FEDERAL
Topeka-based Capitol Federal Savings Bank has been around since 1893. Today, with more than $9.26 billion in assets, it's a giant on the Midwest financial landscape. John Dicus is uniquely suited to the CEO's chair, because he's a leader who truly knows the company he leads. He started with Capitol Federal in 1985 and has worked in all of its various operational areas, following his father. John D., into the leadership post. 
COLLEGE: B.A., Business, University of Kansas
TO YOUNG ENTREPRENEURS: "Follow your passion. Learn from others' mistakes."
SCARIEST MOMENT: "When we announced we were taking our bank public."
FAVORITE MOVIE/BOOK: "Lincoln."
BEVERAGE OF CHOICE: "Diet Mountain Dew or beer, depending on what time of day it is!"
FIRST CAR: "Ford Mustang."
LITTLE-KNOWN FACT: "I'm very superstitious about the number 13."
MARK DONOVAN
PRESIDENT, KANSAS CITY CHIEFS
Chiefs fans don't have to worry about the front office not relating to the heart of the game. Mark Donovan is a former Brown University quarterback who understands that decision-making all comes down to what happens on the field. Before coming to the Chiefs as COO in 2009, he racked up significant experience with the NFL and NHL organizations, as well as six years with the Philadelphia Eagles as Senior VP of business operations.
COLLEGE: B.A., Organizational Behavior and Management/Political Science, Brown University
TO YOUNG ENTREPRENEURS: "I like what Mark Cuban said when was asked how many hours a week he worked on his first start up, he answered 'all of them.' "
SCARIEST MOMENT: "The birth of our children. Learned how amazing my wife is and perspective on what is really important in life."
BEVERAGE OF CHOICE: "Red wine."
FIRST CAR: "1973 VW Beetle."
CASE DORMAN
OWNER, FIORELLA'S JACK STACK BARBECUE
Sixty years after Russ Fiorella set up a storefront barbecue place, eventually inspiring his son Jack to reach for his own success in the business, the Fiorella name adorns five restaurants and a catering operation serving customers nationwide. And the enterprise is still in the family, headed today by Case Dorman—the husband of Jack's daughter, Jennifer. The couple met as the result of Case's taking a teenage job behind Jack Fiorella's counter.
EMERGING TREND: "Apps will be taking the place of online ordering."
LIFE LESSON: "Stay true to your beliefs and values and don't obsess about the what-ifs."
FAVORITE MOVIE: "Hacksaw Ridge—faith and conviction are the true source of courage and strength."
BEVERAGE OF CHOICE:"Water, red wine."
FIRST CAR: "1970 Mustang (my wife hated it)."
TO YOUNG ENTREPRENEURS: "Surround yourself with people who will challenge you."
DAN DUFFY
CEO, UNITED REAL ESTATE HOLDINGS
In January of this year, for the third year in a row, Dan Duffy was named to the prestigious Swanepoel Power 200 as one of the most influential leaders in the residential real estate industry. He and the company see that honor as reflecting, among other things, United's "positive disruption of the traditional brokerage model" and "an agent-centric business model that allows agents to become true entrepreneurs." 
COLLEGE: B.B.A., Indiana University; M.B.A., Kellogg School of Management, Northwestern University
TO YOUNG ENTREPRENEURS: "As you develop your product or service offering, have many people, with varied and diverse business experience, review it and provide feedback to sharpen your focus and prepare you for launch or acceleration of growth.." 
SCARIEST MOMENT: "Working as a whitewater river guide in Jackson Hole; we hit a wave called 'lunch counter' and I had to collect 12 clients from the water before the next set of rapids. When things get most intense, it is best to get very calm."
FAVORITE BOOkS: "Zero to One and Boys in the Boat. In both cases, they tell the story of how to think originally and creatively to accomplish exceptional outcomes."
FIRST CAR: "Oldsmobile Calais (not cool, but it ran great)."
PEGGY DUNN
MAYOR, LEAWOOD, KANSAS
For the past 20 of Leawood's 69 years, this former probation officer and piano teacher has been its mayor. As someone with no strong interest in politics, who entered the arena at the suggestion of a friend and made a long-time success of it, Peggy''s advice to people with ambitions is something we should all take notice of: "Don't be afraid to be a risk-taker, but always do your homework; listen carefully to your mentors and learn from your mistakes."
COLLEGE: B.A., Sociology, University of Missouri-Kansas City
EMERGING TREND: "There is a growing need for a larger, technologically skilled work force. Educational institutions will need to recruit and instruct more students in these arenas."  
SCARIEST MOMENT: "When I was invited to be president of an organization but declined due to a fear of public speaking. Eventually, I started 'just doing it;' and the more public speaking I did, the more comfortable I became."
FAVORITE MOVIE/BOOK: "Movie—Brooklyn, which debuted in 2015. It's set in both beautiful Ireland and also the United States, and the star, Eilis Lacey, is a superb actress. The tale of strong family ties as well as the love story resonated with me long after viewing. Book—The Book Thief by Markus Zusak. This tale of a 10-year-old girl residing in Germany during WWII details her love of reading and close ties with family and friends.
First Car: "A very used 1960 Oldsmobile, a gift from my maternal grandparents!" 
STEVE DUNN
CHAIRMAN, JE DUNN CONSTRUCTION CO.
If you haven't seen a JE Dunn sign at construction sites around town, you probably haven't been looking very hard. The company has been in operation since 1924 and they keep very busy. Steve joined the family firm in 1975 and has been there through times of immense growth. With $2.79 billion in 2015 revenue, JE Dunn ranks as one of the top-earning construction companies in several major building categories.
COLLEGE B.S./B.A. Marketing, Rockhurst University
EMERGING TREND: "The projected shortage of skilled labor in the construction industry will be a major challenge for us in the years ahead. Also, staying on the cutting-edge of the changes in technology will be important to remaining competitive and productive."
SCARIEST MOMENT: "When my father and I turned on the TV after having dinner and saw that the Kemper Arena roof had collapsed from a downpour of rain. Luckily, no one was hurt. I learned that you should never assume or take anything for granted."
FAVORITE BOOKS: "Many Happy Returns by Tom Bloch and Lunchmeat and Life Lessons—
Sharing a Butcher's Wisdom by Mary B. Lucas. Both provide valuable lessons learned from (Henry and Richard Bloch, H & R Block and John Bichelmeyer, Bichelmeyer Meats)."
FACT: "I ook forward to my peace and quiet while fishing at my farm pond in Lone Jack."
FIRST CAR: "1972 Kelly Green Rally Nova."
TERRY DUNN
CHAIRMAN, JE DUNN CONSTRUCTION GROUP
Terry Dunn relinquished the helm at JE Dunn Construction in 2015, but he's still influencing the company through his board role at the organizational parent. And he's still the gold standard for executive engagement, as demonstrated with his history of service civic and non-profit organizations. Of late, he's been an outspoken advocate for advancing the cause of capital formation to promote business start-ups in the region.
COLLEGE: B.S., Business Administration, Rockhurst University; MBA, UMKC
Family Roots: JE Dunn did $3 billion last year,and  was founded in 1924 by his grandfather, John Ernst Dunn, who passed the reins to Bill Dunn Sr., then to Terry, in 1989.
ESOP Leader: On Terry Dunn's watch, JE Dunn Construction became an employee-owned company, one of the largest in the region to attain that status.
CIVIC WHIRLWIND: His other board roles in the past include chairmanships of the Federal Reserve Bank of Kansas City, the Greater Kansas City Chamber of Commerce, The Builders' Association Education Committee, and leadership roles for the American Cancer Society and Economic Development Corporation.
Power Couple: Peggy and Terry Dunn may not agree to this title but they are the only married couple with a place on Ingram's 250. We think they're pretty awesome.
Young accountant Tom Duvall was bitten—good and hard—by the entrepreneurial bug in 1996, when he decided to buy a small trucking company that had been a client. With little more than a computer, some office equipment and the assistance of a childhood friend, he started Truckmovers, and soon was using technology to win key clients, hitting $16 million in revenue after a decade, and nearly $200 million after another.
College: B.S./B.A, Accounting, M.A., Accounting, University of Missouri.
To Young Executives: "Be ready to work hard. Find good people and listen to them. Be respectful of others and appreciate those around you."
Most-Significant Achievement: "Surviving in a tough industry where I had no experience."
No. 1 Bucket List Item: "Sail the South Pacific."
Food You Wouldn't Live Without: "Anything Mexican."
Beverage of Choice: "Water—or a really cold beer."
First Car: "1976 Datsun 200SX"
Little-Known Fact: "I co-host an outdoor concert for cancer research each year that's raised $350,000 over the past three years."
STEVE EDWARDS
CHAIRMAN/CEO, BLACK & VEATCH
From his CEO's chair, Steve Edwards oversees the nation's 12th-largest employee-owned corporation, a firm in the top 150 of the Forbes Largest Private Companies list. Engineering News-Record has given Black & Veatch top rankings (including several first-place slots) among power, environmental and telecommunications design firms. He has been with Black & Veatch since 1978, bringing invaluable firsthand knowledge of the company to his job.
COLLEGE B.S., Electrical Engineering, University of Missouri-Columbia
BUSY COMPANY: 7,000 active projects worldwide.
2016 REVENUES: $3.2 billion. 
INTERESTING HISTORY: At the request of the United States Government War Department Black & Veatch supervised construction of military training camps during World War I.
ED EILERT
CHAIRMAN, JOHNSON COUNTY COMMISSION
Let's see … Johnson County, broadly, and Overland Park, more specifically, routinely turn up near the top of those national lists of Best Places to Live. What, in particular, might they have in common? Among other things, the leadership of Ed Eilert—four years on the Overland Park City Council, 24 years as the city's major, and now in his 11th year on the County Commission, where he's been chairman since 2010. 
COLLEGE: B.A., Business Administration, M.A, Business Education, Emporia State University
Early Adapter: Eilert's roots in Overland Park are nearly as deep as the city's own—he moved there in 1965, just five years after it incorporated.
Teaching is Fundamental: A former school teacher, Eilert spent 37 years as a consultant with the financial advisory firm A.G. Edwards.
Lasting Impact: A year after joining the commission, he helped secure voter approval for a 1/8th-cent sales tax that now funds the Johnson County Education Research Triangle, financing programs for the KU's medical center and Edwards campuses, K-State's Olathe Innovation Campus and Johnson County Community College.
WARREN ERDMAN
EXECUTIVE VP, KANSAS CITY SOUTHERN
Railroad exec and civic-minded citizen, Warren Erdman, shared a real nail-biter with us about learning a lesson in calm. Once upon a deal, KCS' Mexican partner halted plans to sell KCS its portion of a joint venture. Shareholder and stakeholder concerns ensued, until the steady hand of then-CEO, Mike Haverty. To this day, that example informs Warren's own approach to his broad portfolio of responsibilities at KCS.
COLLEGE: B.A., Westminster College
TO YOUNG ENTREPRENEURS: "Be persistent and calm in the face of adversity."
FAVORITE MOVIE/BOOK: "David McCullough's, Truman. I appreciate its description of Harry Truman and his Missouri personality, honesty and straight-forward approach to things."
BEVERAGE OF CHOICE: "Coke." 
FIRST CAR: "Chevrolet Monte Carlo."
LITTLE-KNOWN FACT: "I enjoy '90's alternative rock music."
MELINDA ESTES
PRESIDENT/CEO, SAINT LUKE'S HEALTH SYSTEM
By surrounding herself with strong leaders who are both smart and passionate, Melinda Estes has excelled in health-care administration. And not just from the perspective of an MBA-trained leader, but from that of a physician—she holds a medical degree, as well. She took her current position in 2011, and now leads the fourth-largest private company in the Kansas City region.
COLLEGE: B.S., Sam Houston University; M.D., University of Texas Medical Branch; M.B.A., Case Western Reserve University
MOST SIGNIFCANT ACHIEVEMENT: Building a team to meet goals and set a strategy of innovation and growth. "I know it all comes from the way we were able to come together and really focus on who we wanted to be as an organization, and then taking the right steps to get there," she says. 
PASSION/HOBBY: "I have always had a passion for running. I've run several marathons and half-marathons around the country. More recently, I have also taken up race walking. Both of these activities allow me to spend time outside in nature, they keep me healthy, and allow me time to be with myself and my thoughts. "
ONE FOOD YOU WOULDN'T LIVE WITHOUT: "I have a secret love for candy corn. And I'm very grateful that it's not easily found year-round."
DAVID FEESS
PRESIDENT/CEO, LIBERTY HOSPITAL
This year marks three decades of David Feess' service with Liberty Hospital, where he rose up the ladder from roles in finance, information and support services to assume leadership in 2011. Since then, the hospital has experienced the same trends facing other health-care facilities: fewer patient admissions, but far more outpatient visits as it pivots to bring sharper focus to wellness, while still fulfilling its acute-care mission.
COLLEGE: B.B.A., Pittsburg State University
MASTER BUILDER: During his time there, he has overseen a number of construction and expansion projects that have transformed the hospital into a healthcare campus.
ROOM FOR GROWTH: The hospital is poised to absorb additional in-patient traffic as the Liberty area grows, with 226 licensed beds. Currently, 133 of those are staffed.
STAFFING: Among its nearly 1,300 employees, the hospital counted 35 physicians and 319 nurses at the end of its most recent fiscal year.
BRANCHING OUT: The hospital is a partner in the Norterre development, which will bring together residents of all ages in a setting that promotes wellness and provides ready access to medical services. The first phase of that $66 million project broke ground last year.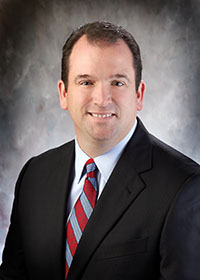 BILL FERGUSON
PRESIDENT/CEO, CENTRAL BANK OF THE MIDWEST
You can tell a lot about Bill Ferguson by what he values: In non-fiction, Emotional Intelligence, by Daniel Goleman; in assessing his most significant career achievement, "Helping others find ways to succeed," and in the advice he'd give a rising young executive: "Get engaged and stay engaged with your team to help them be successful!" Those kinds of qualities helped him in a banking career capped by last year's appointment as CEO at Central Bank.
College: B.A., University of Nebraska–Lincoln;
EMBA, Bloch School of Management,  UMKC
Most-Admired CEO: "Warren Buffet—for his simple, hard working, Midwestern values."
Bucket List No. 1: "Attend a Soccer match in Barcelona."
Passion/Hobby: "Music." 
Food you wouldn't live without: "Tacos."
Beverage of Choice: "Scotch."
First Car: "1965 Chrysler Newport."
TO YOUNG ENTREPRENEURS: "'Never, never, never give up.'—Winston Churchill."
Little-Known Fact: "I am a patient woodworker."
JIM FERRELL
PRESIDENT/CEO, FERRELLGAS PARTNERS
Following the departure of Steve Wambold last year, Jim Ferrell returned to the role he'd held in turning Ferrellgas into one of the nation's biggest providers of wholesale propane, and the second-largest retail marketer for that gas. His business-building acumen, which has yielded a company with 4,000 employees, was recognized in 2009 when he earned Ernst & Young's regional Entrepreneur of the Year award.
COLLEGE: B.A., Business, University of Kansas
COMPANY SNAPSHOT: How big is Ferrellgas? With more than 1,450 delivery trucks and 46,000 tank-exchange locations, it conducts roughly 20 million transactions a year. 
SHARING THE PROFITS: Though Ferrellgas is a publicly-traded company, nearly 25 percent of its stock is held by employees through an ESOP.
CHANGING MODEL: From a company devoted entirely to the propane energy sector in 2014, Ferrellgas has moved steadily to balance its model between propane distribution and midstream energy assets.
MIDSTREAM ASSETS: Furthering that model shift is an impressive collection of hardware: Ferrellgas is the for-hire crude oil carrier, with 555 trucks; it has contracted for 1,263 rail cars, has maritime capacity of 118,000 barrels and 19 pipeline terminals.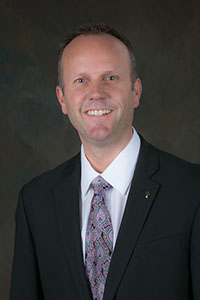 DAVE FLICKINGER
VICE PRESIDENT, KIEWIT
Dave Flickinger runs the power division of a Fortune 300 contractor with nearly $9 billion in annual revenues. Employee-owned Kiewit regularly appears among the Top 10 contractors in industry rankings. And they work big—construction of new natural gas-fired power generation added enough energy to the grid to power more than 14 million homes. Flickinger came here in 2010 after running infrastructure operations in New York and Chicago.
College: B.S., Civil Engineering, Pennsylvania State University.
To Young Executives: "Listen to those around you."
Most Significant Achievement: "Being part of the growth of Kiewit Power.  I came to KC in 2010 after running our Infrastructure Operations in New York and Chicago. The move exposed me to a new business and a new group of people.  We are now the market leader in new power generation engineering and construction in North America."
Bucket List: "Love seeing my boys grow up and can't wait to see what life throws their way."
Passion/Hobby: "Attending my kids activities, Soccer, Baseball, Band. It's awesome ."
Little-Known Fact: "I'm a Lady GaGa fan. Just saw her in concert. Madonna a close 2nd."  
GARY FORSEE
FORMER CEO, SPRINT AND PAST PRESIDENT, MU SYSTEM
The impact Gary Forsee has had on this region is almost impossible to gauge, but it's significant. He led the region's biggest employer at the time—Sprint Nextel Corp—from 2003-2007, and  Forbes named Sprint the second-most admired company in telecom for 2006. He left Sprint and took his management acumen to higher education, serving as president of the four-campus University of Missouri system from 2008-2011.
COLLEGE: B.S., Civil Engineering, Missouri-Rolla (Missouri University of Science & Technology); honorary degree, Engineering, honorary doctoral degree, MUS&T.
SHOW-ME ORIGINAL: Forsee was born in Kansas City and his youth was divided between Moberly, St. Joseph and Cape Girardeau, where he finished high school before heading off to Rolla for college.
CAREER STOPS: Virtually his entire 35-year career was spent in communications, with companies like AT&T, Global One and Southwestern Bell, with leadership roles at each.
NON-PROFIT SUPPORT: Forsee has logged board service on a national scale with past roles as national chair for the March of Dimes and trustee for the Boy Scouts of America. He also served on the board of trustees with his alma mater, now Missouri University of Science & Technology.
DAVE FRANTZE
PARTNER, STINSON LEONARD STREET
You don't need access to David Frantze's calendar to know what he's up to—his work in real-estate development is almost always making headlines somewhere. As leader of Stinson's real estate practice, he represents developers, property owners, tenants, cities, counties and states in big-time development projects, especially of the complex variety (like the KCI redevelopment tussle that recently made some of those headlines). 
COLLEGE: B.A. (magna cum laude), History/Speech & Theatre, Avila University; J.D., UMKC School of Law (with distinction)
EMERGING TREND: "The increase in cyberattacks has significantly changed the way business is conducted, with a particular impact on business communications. Those changes will continue to accelerate, forcing all of us to be much more cautious."
FAVORITE MOVIE: "The Usual Suspects—it reminds you that nothing is ever what it appears, and there is always more complexity to a situation than you think. A great lesson in the business world."
BEVERAGE OF CHOICE: "The house chianti at a trattoria in Florence or Rome."
TO YOUNG ENTREPRENEURS: "Don't build an exit plan; build a company."
DAVID GABOURY
PRESIDENT/CEO, TERRACON
"Enjoy the journey," says David Gaboury to up-and-comers, and enjoy it he has. A youthful interest in mathematics eventually introduced him to engineering and its intersection with environmental issues; a lover of the great outdoors, David found his professional sweet spot. Today, he leads a company that started out as a small, soil testing service and became a top multi-discipline firm specializing in environmental, facilities, geotechnical, and materials services.
COLLEGE: B.S., University of Massachusetts-Amherst; M.S., Massachusetts Institute of Technology; A.M.P., Harvard Business School
TO YOUNG ENTREPRENEURS: "The most important qualities of an entrepreneur are strong character and persistence," for either a start-up or an established company.
SCARIEST MOMENT: "The Great Recession and both the anticipated and actual impacts on our business. I learned the importance of strong, caring leadership, the need to be decisive and make hard decisions to protect and continue to develop your important resources."
FAVORITE MOVIE/BOOK: "Good to Great by Jim Collins. The timing was perfect, as I was in my formation years as CEO. My biggest take away was, 'The enemy of Great is Good.'"
LITTLE-KNOWN FACT: I like to cook and watch cooking shows—instructional or cultural, not competitions."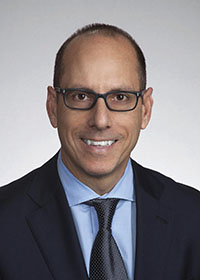 BILL GAUTREAUX
PRESIDENT, CRESTWOOD MIDSTREAM PARTNERS
Even at the CEO level, says Bill Gautreaux, "no one is perfect, so I look for leadership traits across the spectrum." He also serves as chief marketing officer for the LP gas concern, and his views on leadership are instructive: "Great leaders," he says, "have to be spotted because they are not usually promoting themselves. I look for the people at the top of their field in skill and knowledge."
COLLEGE: B.A. History, William Jewell College; Oxford University
BEST ADVICE: "Play the long game and stay the course. It takes a long time to get really good at something. Focus on all that you don't know, because big fundamentals are likely changing. Run your business like you own it."
BIGGEST ACHIEVEMENT: "Starting at the entry level in my first job and looking around 30 years later at a highly successful team of people who are willing to work with me as their leader."
BUCKET LIST NO. 1: "A series of longer vacations with my wife and daughters to places we have never been before like the African and Asian continents. And I would like to get on Augusta National."
PASSION/HOBBY: "A toss-up between collecting art and golf."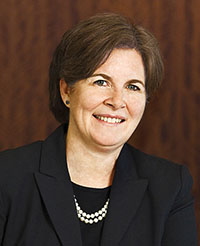 ESTHER GEORGE
PRESIDENT/CEO, FEDERAL RESERVE BANK 
OF KANSAS CITY
Most people on this list are here for contributions to the regional economy. Esther George fits that profile, but she also influences the nation's economy with a say-so in monetary policy as a member of the board of governors for the Federal Reserve Bank, and CEO of its 10th District. The Kansas City branch has more than 1,600 employees, with offices in Denver, Oklahoma City and Omaha, and oversees seven states.
COLLEGE: B.S./B.A, Business Administration, Missouri Western State University; M.B.A., University of Missouri-Kansas City; American Bankers Association Stonier Graduate School of Banking; Stanford Graduate School of Business
LONG HISTORY: George has been with the Fed since 1982, and previously served as a bank examiner and as the District's chief regulator. She became CEO in October 2011.
CONTRARIAN VIEWS: As a voting member of the Federal Open Market Committee, which sets key interest rates, George has consistently argued for higher rates—nudged up slowly—to reflect an economy that is slowly regaining strength.
RECOGNITION: She also is an alumna of Ingram's Women Executives-Kansas City, earning that distinction in 2002.
CARL GERLACH
MAYOR, OVERLAND PARK, KANSAS
Eagle Scout. Four-year Division I basketball letterman. Marketing vice president for screen-printing company Gill Studios. Three-term mayor of the region's biggest suburburban city. When Carl Gerlach sets his mind to something, things get done, and at a high level. He's also been an active booster of civic causes and educational initiatives. We're pretty sure he's the only Ingram's 250 honoree ever selected in the NBA draft.
COLLEGE: B.S., Marketing, Kansas State University
BEST ADVICE: "Find what you are passionate about; get involved in your community."
MOST-ADMIRED CEO: "Ben Craig. He always was focused on the 'greater good' when making decisions, acknowledging there would be some people disadvantaged from the decision and they needed to be helped. But the 'greater good' was the key."
BIGGEST ACHIEVEMENT: "Vision Metcalf. As a city ages, redevelopment is important to invest back into the older parts. We brought together the citizens, the development community and city government to create a redevelopment plan for Metcalf Avenue which is now being built."
PASSION/HOBBY: "College basketball and golf."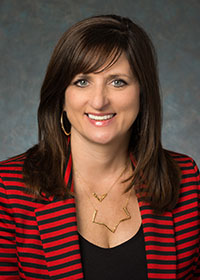 LISA GINTER
CEO, COMMUNITY AMERICA CREDIT UNION
She started out auditing credit unions for a CPA firm; today, Lisa Ginter runs one of the largest credit unions in the country, with more than $2 billion in assets and more than 200,000 members nationwide. Ginter arrived at CommunityAmerica in 1995 after a career that included top executive positions at other financial institutions. She is an especially strong advocate for women in her field.
College:  B.S./B.A., Accounting, Rockhurst University
To Young Executives: "Don't try to get to there really fast! There are so many life lessons you learn along the way that help define you as a leader." 
Most Significant Achievement: "I have never been given anything or handed anything, ever, and I am most proud of the fact that all I have achieved has been through good, old-fashioned hard work." 
Bucket List: "My sweet dad has always wanted to go back to his Irish heritage, to see where his ancestors grew up. I am taking him in September to Ireland." 
ONE FOOD YOU WOULDN'T LIVE WITHOUT: "Mexican!" 
BEVERAGE OF CHOICE: "Iced tea."
DOUGLAS GIROD
EXECUTIVE VICE CHANCELLOR, UNIVERSITY OF KANSAS MEDICAL CENTER
This decorated Navy veteran oversees education, research, patient care and community engagement for the university's schools of Medicine, Nursing and Health Professions in a sprawling and growing campus adjacent to Midtown. He has published 14 book chapters, 70-plus scholarly journal articles, and has been on international medical missions in places such as Uganda, Guat-emala, Mali, Philippines and Mexico. He also co-chairs KC Rising.
COLLEGE: B.A., University of Calif.-Davis; M.D., University of Calif.- San Francisco
BEST ADVICE: "Work selflessly and with a focus on the greater good and great opportunities will present themselves."
MOST-ADMIRED CEO: "Greg Graves (Burns & McDonnell) dedicated his career to one company and experienced tremendous corporate growth. He has dedicated tremendous time and energy to supporting and improving the KC region through civic service."
BIGGEST ACHIEVEMENT: "Ushering the Department of Otolaryngology-Head and Neck Surgery (as Chairman) to a USNWR Top 50 program for the last 8 years"
BUCKET LIST NO. 1: "Going on safari in Africa."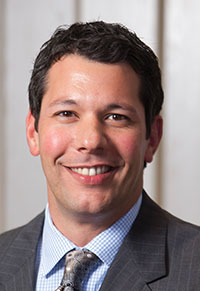 CHRIS GIULIANI
CEO, SPRING VENTURE GROUP
This man leads a company with a business model that was actually roughed out on the proverbial napkin. Chris Giuliani came to Spring Venture Group in 2011 as executive vice president and today steers the group that runs two companies focused on helping people navigate the often-confusing world of Medicare and Medicare supplement insurance. Chris and his team stand ready to help the Baby Boomers as they enter their retirement years.
COLLEGE: Bachelor's, University of Missouri; MBA, Baker University 
TO YOUNG ENTREPRENEURS: "Set clear goals/objectives, have a great plan, work that plan every day and be prepared to make adjustments. There should be an emphasis to put the right people around you, as the team you build will dictate success."  
MOST-ADMIRED CEO: "Richard Branson, for multiple reasons: passion for entrepreneurship, value of culture that reflects throughout his companies, and his proven success with his business model in many different industries."
BUCKET LIST No. 1: "That I get to continue going on vacations with my family, a passion that we have."
ONE FOOD YOU WOULDN'T LIVE WITHOUT: "Chips and salsa."
DAVID GLASS
OWNER/CEO, KANSAS CITY ROYALS
He's had quite a career overall, but David Glass will be remembered most fondly here as the owner who brought the World Series championship back to Kansas City. Before acquiring the Royals, this member of the Retail Hall of Fame spent 25 years with Walmart, 12 as president and chief executive officer, and is credited with leading the company through a period of unprecedented growth to become the nation's largest retailer.
COLLEGE: B.A., Business, Missouri State University
GROWTH CHAMPION: When Glass joined Walmart, the company had 123 stores as a regional retailer. When he left in 2000, it was on a trajectory that would reach 4,000 stores.
INVESTMENT SAVVY: Glass bought the Royals for $96 million in 2000. According to Forbes "The Business of Baseball," the team is now valued at $865 million.
BASEBALL BUSY: Glass is also on the board of directors of the Baseball Hall of Fame, the Executive Council of Major League Baseball, and served as chairman of MLB Advanced Media.
SHOW-ME ROOTS: He made his name south of the state line, but Glass' home town was Mountain View, Mo.
BRETT GORDON
PRESIDENT, MCCOWNGORDON CONSTRUCTION
Co-founder of one of the largest construction companies in the Midwest, Brett Gordon has watched it succeed based on core values of integrity, performance, relationships, associates, community and clients. In the greater community, Gordon serves with the Kansas City Area Development Council, the Downtown Council, Juvenile Diabetes Research Foundation and other civic and philanthropic organizations.
COLLEGE: B.S., Colorado State University; M.B.A., Rockhurst University
BEST ADVICE: "Entrust, empower and enrich your associates. They are your biggest asset. Also, find and train your replacement."
MOST-ADMIRED CEO: "Ewing Kauffman, a pioneer in building a company that prospered, but also rewarded his associates and gave back to the community."
BIGGEST ACHIEVEMENT: "To have been part of building a company that competes against some of the biggest competition in the country, while ensuring our associates have a great place to work and giving back to the community."
BUCKET LIST NO. 1: "Just spending time with my family, doesn't matter what the activity is as long as I get to enjoy it with the people I love."
JOHN GRANDA
PARTNER, STINSON LEONARD STREET
When you assess law-firm expertise in financial services, Stinson Leonard Street is always competing for the top spot on the list, in large part because of the work of its Corporate Finance Division, where John Granda is the chairman. Under the wing of this iconic rainmaker, the firm has placed nine practice groups, handling everything from capital markets to mergers and acquisitions to venture capital.
COLLEGE: B.A., Business Administration, M.B.A., University of Iowa; J.D., L.L.M., Taxation, Georgetown University
BEST ADVICE: "Work smart and hard, follow the Golden Rule and stay humble."
MOST-ADMIRED CEO: "Tom McDonnell, former CEO of DST; extremely bright, analytical, hard-working and humble."
BIGGEST ACHIEVEMENT: "Helping build the strongest corporate finance practice in Kansas City and arguably this region."
BUCKET LIST NO. 1: "Driven pheasant shooting in England."
PASSION/HOBBY: "Bird hunting."
ONE FOOD YOU WOULDN'T LIVE WITHOUT: "Steak."
TOM GRANT
PRESIDENT, SELECTQUOTE
Grant leads the SelectQuote group focusing on Medicare Supplement Insurance with the goal of helping customers navigate the process of purchasing Medicare insurance. Previously, he was a senior vice president at Quest Diagnostics and chairman, president and CEO for LabOne, Inc. He sits on the Commerce Bancshares board and is a member of University of Kansas Medical Center Research Institute.
COLLEGE: B.A., University of Kansas; M.B.A., University of Pennsylvania-Wharton School of Finance
PAST AFFILIATIONS: Former member of boards including, LabOne, Inc., BMA Corporation, Assicurazioni Generali Life Insurance Company and Kansas City Power & Light Company.
HISTORICAL NOTE: SelectQuote Insurance Services was among the first agencies to offer the direct marketing of term life insurance.
BEST THING ABOUT KANSAS CITY LIVING: The mild winters.
FAVORITE MOVIE: 12 Angry Men.
GREG GRAVES
CHAIRMAN & CEO, BURNS & MCDONNELL
Have we ever seen a more devoted, or more effective, champion of both business and civic affairs? Hard to think of anyone who's outhustled Greg Graves, either in the engineering world or as a civic booster for all things Kansas City. The firm grew fivefold under his 12 years at the helm (he retires in December) and his huge roster of philanthropic and community causes was payment on a debt, he says: "It's all about giving back to the community."
COLLEGE: B.S., Mechanical Engineering, South Dakota School of Mines & Tech; M.B.A., Rockhurst University
BEST ADVICE: "A favorite college professor said, 'The only thing that matters in life, is to matter in life.' Powerful words. From that moment on, I made a conscious effort to make every position I took on in my career matter."
BIGGEST ACHIEVEMENT: "Having Burns & McDonnell recognized as a best place to work. We work hard at nurturing our corporate culture and never take it for granted."
BUCKET LIST NO. 1: "Working on that one now, developing some property in rural Missouri. This is a dream my wife, Deanna, shares with me. In fact, for our recent anniversary, I bought her a tractor—and she loved it!"
HOBBY/PASSION: "Collecting wine."
SAM GRAVES
6TH DISTRICT REPRESENTATIVE, U.S. HOUSE
This sixth-generation family farmer beat an incumbent on his first run for state representative. He calls it his biggest political achievement because he did it through nothing more than determination and hard work. Today, Sam Graves represents his lifelong district in the U.S. House of Representatives, where he chairs the Subcommittee on Highways and Transit and sits on the Committee on Armed Services.
COLLEGE: University of Missouri-Columbia, Agronomy
BEST ADVICE: "Outwork your competition. It's that simple. Just about the only thing you can control in this world is how hard you work. If you're at it when other people aren't, you have an advantage over everyone who is not willing to make that sacrifice."
MOST-ADMIRED CEO: "What I really appreciate is any individual who has successfully started his or her own business. It's truly one of the hardest things to do, to deal with everything that goes into that, and still succeed in spite of it all."
BUCKET LIST NO. 1: "To someday teach my grandchildren to fly."
PASSION/HOBBY: "Performing at air shows with my team at the Texas Flying Legends Museum."
DON GRAY
GENERAL MANAGER, BOARD OF PUBLIC UTILITIES
Don Gray knows all about power. And water. He has to, as general manager for the municipally owned utility that provides electricity to 63,000 Wyandotte County customers and water to 50,000. For more than 40 years, he's been with the BPU, rising to manager of water operations before taking the leadership role a decade ago. He's credited with the BPU Charity Golf Tournament, raising more than $500,000 for children's charities.
COLLEGE: B.S., Microbiology, Kansas State University; B.S., Chemistry, Rockhurst University; M.B.A., University of St. Mary
BEST ADVICE: "Expand your knowledge, never stop improving your proficiencies through educational and training opportunities. Excellent communications skills are paramount; this includes also being a good listener. Working well with others, critical to success is being a team player. Exhibit leadership skills by having vision and also with creative thinking."
MOST-ADMIRED CEO: "Former head of the BPU Water Division, Erv Sims, Jr. He was consistent, fair, honest and set the bar very high for his integrity and he never micromanaged his staff."
BUCKET LIST NO. 1: "Attending the Masters Tournament in Augusta, Georgia."
DON GREENWELL
PRESIDENT, BUILDERS ASSOCIATION
He makes his living in two worlds: One, where white-collar business takes place, and one where people get their hands dirty for a living. Don Greenwell's role with the Builders Association gives him a keen understanding that a community doesn't move ahead unless it's re-inventing itself, physically as well as psychologically. The association provides a wide range of support services for the construction sector.
COLLEGE: B.S./B.A., Finance, University of Missouri-Columbia; J.D., UMKC School of Law
BEST ADVICE: "Find mentors."
MOST-ADMIRED CEO: "Elon Musk, CEO of Tesla and SpaceX. He thinks really big."
BIGGEST ACHIEVEMENT: "Helping others determine/pursue their vocational passion."
BUCKET LIST NO. 1: "To travel into the Himalayas."
PASSION/HOBBY: "Landscaping."
ONE FOOD YOU WOULDN'T LIVE WITHOUT: "Seafood would probably be what I would miss the most."
GUS GRIFFIN
PRESIDENT/CEO, MGP INGREDIENTS
While still in college, Gus Griffin helped teach a man to read so that he was able to get a promotion at work. "I have never forgotten that feeling," says the CEO of MGP Ingredients, "and want to do it on a larger scale." That has framed his outlook over a long career in the adult-beverage industry, particularly with sales and marketing of fine spirits, and he applies those skills at one of Atchison's largest employers.
COLLEGE: B.A., Economics, M.B.A., College of William and Mary
BEST ADVICE: "Learn everything you can from every role or experience. It may not seem relevant at the time, but you will be constantly increasing your value."
MOST-ADMIRED CEO: "Larry Page, Google, for his vision and impatience to achieve it. He is not concerned about being measured against competitors, but rather about their progress towards achieving their undefined potential."
BIGGEST ACHIEVEMENT: "Developing people, challenging them and helping them realize their true potential is certainly my proudest achievement."
PASSION/HOBBY: "Swimming, in any body of water, particularly the ocean."
WENDY GUILLIES
PRESIDENT/CEO, EWING MARION KAUFFMAN FOUNDATION
Carrying on the vision of a Kansas City legend, Wendy Guillies is the first woman named to lead the world's foremost center for the study and promotion of entrepreneurship. Kauffman, she once said, was the only place that could pull her away from a career in healthcare marketing: "I couldn't think of anything better than applying my communications skills to an organization trying to help more entrepreneurs start and grow companies."
COLLEGE: B.A., Journalism, University of Nebraska-Lincoln
BEST ADVICE: "Two things: 1) Hire people smarter than you and/or who excel in areas where you don't; and 2) Don't get too full of yourself."
BIGGEST ACHIEVEMENT: "The foundation has worked with a lot of great organizations that have accomplished amazing things, but at the end of the day, it's all about people. Leading this talented team and recruiting new people has been more fulfilling than anything I've done."
HOBBY/PASSION: "Let's go with Nebraska Huskers football. I'm a huge fan."
FOOD I WON'T LIVE WITHOUT: "Spaghetti and meatballs. About anything else Italian."
BUCKET LIST NO. 1: "See above, ha-ha. Italy was there for a long time, and I was finally able to go this past spring. I'd go again!"
GREG GUNDERSON
PRESIDENT, PARK UNIVERSITY
Greg Gunderson worked outside the ivory tower early in his career, for big names like ConAgra, Cray, Inc. and Arthur Anderson. There, he gained a depth of organizational understanding—colored by a respect for the bottom line—that he brought to Park University earlier this year, after serving as chief financial officer at Webster University in St. Louis since 2011, and before that, the University of Nebraska-Lincoln, where he earned his Ph.D.
BEST ADVICE: "View your career as a utility belt containing many skills, as you become an executive the specialist skills that got you to the top will be less valuable than the generalist skills you will then need."
MOST-ADMIRED CEO: "President Truman. He recognized he had obligations to his office and that doing what one believes is right outweighs what is simply popular."
BIGGEST ACHIEVEMENT: "Watching a graduate student who worked for me move into the career and opportunity that was only possible by the transformative power of education and mentoring coupled with natural talent."
BUCKET LIST NO. 1: "Restore a 1970s Cadillac Eldorado convertible."
PASSION/HOBBY: "I make writing pens on a wood lathe."
MIKE HAGEDORN
PRESIDENT/CEO, UMB
No bank in this region has grown quite the way UMB has in recent years, and the man now driving that financial Ferrari comes from a banking-family background in his native Iowa. Mike Hagedorn joined UMB as CFO in early 2005, after stints in Minnesota and Iowa, and since early 2014, has been CEO of the bank and vice chairman of its holding company. Since his arrival, UMB's assets have nearly tripled, from $6.63 billion to $18.1 billion.
COLLEGE: B.A., Business Administration, Finance and Accounting, Iowa State University; executive-education training at Harvard Business School, the Wharton School
BEST ADVICE: "Find a career and/or business where you love what you do. Life is too short to do something you are good at but don't really love, but it is also too long to do something you don't really love."
MOST-ADMIRED CEO: "John Berg, retired CEO of Wells Fargo's North Central Banking Group. Not a household name, but had a big impact on the leader I am today. He had a grace about him and the way he carried himself that made people trust him and want to do their very best."
BUCKET LIST NO. 1: "Adopting our two daughters from Russia."
NATHANIEL HAGEDORN
CEO, NORTHPOINT DEVELOPMENT
Industrial. Multifamily. Senior living. Self-storage. NorthPoint Development, just four years after Nathaniel Hagedorn bought out partner Charles Garney at Briarcliff Realty and rebranded, has established itself as a premier commercial realty developer not just for projects in this region, but across the nation—more than $1 billion worth and NorthPoint owns or manages more than 28 million square feet of space and more than 2,000 apartments.
EASTERN ROOTS: Hagedorn is a St. Louis native who moved to Kansas City to study medicine, but veered into commercial real estate development.
BRANCHING OUT: The company launched studioNorth Architecture in 2015, and it has already designed 15 million square feet of industrial space.
SPEC KINGS: NorthPoint has driven a regional boom in building of warehouses and distribution facilities on a spec basis—without a committed tenant—and has put up 11 buildings at Logistics Park Kansas City.
BIG VISION: NorthPoint's buildings are also pushing the envelope on industrial size, with a recent project topping 925,000 square feet.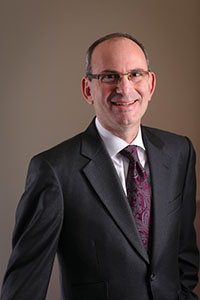 MARC HAHN
PRESIDENT/CEO, KANSAS CITY UNIVERSITY
The man who runs the Midwest's largest medical school says that educating physicians is his top professional achievement. A noted lecturer and medical/scientific writer, Marc Hahn has enjoyed a varied career that includes academia, private practice and even the U.S. Army Medical Corps, where he served as anesthesiologist for United States presidents Ronald Reagan and George H.W. Bush.
COLLEGE: B.S., Syracuse University; D.O., Des Moines University
BEST ADVICE: "Know your job and do it! Know your organization's mission and live it. Know your organization's strategic plan and work towards it. Know the people that support you and thank them. Support your boss as if your job depended upon it, because it does."
MOST-ADMIRED CEO: "General Stanley McChrystal, U.S. Army, Retired, for his highly effective team approach and collaboration skills, which are truly applicable to all types of organizations."
PASSION/HOBBY: "Spending time with family and friends is something I am passionate about, above all else."
BILL HALL
PRESIDENT, HALL FAMILY FOUNDATION
He's not a member of Hallmark's namesake family, but since 1976 he has been managing their generous support of charities, organizations and institutions in and around Kansas City. Hall also shares his foundation expertise on the boards of directors of University of Kansas Cancer Advisory Board, Marion and Henry Bloch Family Foundation and National Association of Basketball Coaches Foundation, among others.
COLLEGE: B.B.A., M.B.A., Southern Methodist University
BEST ADVICE: "Your greatest asset is your reputation."
MOST-ADMIRED CEO: "Don Hall, for his ability to successfully balance family, work and community."
BIGGEST ACHIEVEMENT: "Choosing to return to Kansas City and join Hallmark."
BUCKET LIST NO. 1: "Wife, three sons, six grandchildren."
PASSION/HOBBY: "Family and golf."
ONE FOOD YOU WOULDN'T LIVE WITHOUT: "Diet Dr. Pepper."
DON HALL, JR.
CEO, HALLMARK
If bloodlines are an indication, Don Hall Jr. will be running the show at Hallmark for quite a spell: His grandfather, Hallmark founder J.C. Hall, ran things for 56 years, and Don Hall Sr. followed for 36. The current CEO is just 14 years into his run, most notably marked by the company's pivot to address on-line competition, and most significantly with the decision last year to split the $3.8 billion enterprise into three operating units.
COLLEGE: Degrees in Economics and Literature, Claremont McKenna College; M.B.A., University of Kansas
EMPLOYMENT MUSCLE: Hallmark remains among the biggest individual employers in the Kansas City region, with roughly 2,700 people here, 9,500 full-time at subsidiaries worldwide, and 17,800 part-timers.
CREATIVE SPARK: Kansas City's increasing reputation for high-quality creative-sector services is often attributed to the presence of Hallmark, which still boasts roughly 500 artists, designers, stylists, writers, editors, Web designers, and photographers developing products here.
FAMILY AFFAIR: Hall is joined in the leadership ranks by his brother, David, who holds the title of president.
ADAM HAMILTON
FOUNDING PASTOR, CHURCH OF THE RESURRECTION
Fewer than three dozen communities in Kansas have populations of more than 10,000 and every Sunday, another one comes together: That's the size of the congregation Adam Hamilton has built since founding Church of the Resurrection in 1990. Soon, it will have a massive new sanctuary on the biggest of its four campuses—an impressive growth curve for a church that started with one pastor, his wife and their two children.
COLLEGE: B.A., Pastoral Ministry, Oral Roberts University; MDiv., Perkins School of Theology, Southern Methodist University
FOCUSED GOALS: Hamilton says the church embraces three main goals: to see people's lives changed and enriched as they become Christians, to inspire and equip members to positively impact the world around them, and to help strengthen other congregations "by giving away our best ideas."
STRATEGIC THINKING: The new sanctuary will comprise 44 sections of 80 seats each, which Hamilton calls "44 small congregations that all meet in the same room for worship each week." To connect more than 3,500 at a single service, 10 ushers, greeters and communion servers are assigned to each section.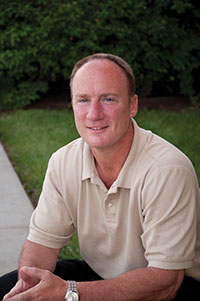 WELLS HAREN
PRESIDENT, HARENLAUGHLIN CONSTRUCTION
Of all the projects he's been involved with over his career—there have been many—Wells Haren declares his sense of priorities when he assesses a defining moment in his life: "The birth of my kids," he says. If genetic trends hold, they would represent Generation Four of a family-owned construction company founded by Haren's grandfather, Charles Haren, in 1932. Under Wells' guidance, the company has been among the fastest-growing contractors in the region during the rebound from the Great Recession.
College: B.S., Construction Science and Management, Kansas State University.
Diverse Model: The company has endured the highly cyclical nature of that sector by developing expertise in a wide range of construction projects—among them, churches, senior-living facilities, municipal buildings, office spaces and multi-family housing.
Civic Commitment: The company exercises corporate citizenship with robust connections: preparing emergency health kits for Heart to Heart International, gathering materials and providing construction labor for ​Hope Faith Ministries and Habitat for Humanity, conducting fund-raising for the Make-A-Wish Foundation, sponsoring both the The Builders' Association Invitational Golf Tournament to help fund scholarships, and the annual golf classic for the Catholic Charities Foundation of Northeast Kansas.
DAVE HARRISON
PRESIDENT, VANTRUST REAL ESTATE
VanTrust is the descendant of Caymus Real Estate, which Harrison founded in 2010 after ten years as vice president and general manager of Opus Northwest's Kansas City office. With more than 25 years of Midwest-market experience, Harrison has particular expertise in the packaging and delivery of build-to-suit and speculative development projects, real estate development consulting and value creation.
COLLEGE: B.S., Business Administration, Rockhurst University
SIGNIFICANT LOCAL PROJECTS: AMC Theatre Support Center, Freightquote Headquarters, Plaza Vista Office Tower, Hotel Sorella, 51 Main, Meadowbrook Golf & Country Club, The Village at Mission Farms.
AFFILIATIONS: Former Board Member, Ohio Economic Development Association; Past-President, Nationwide Children's Hospital Development Board.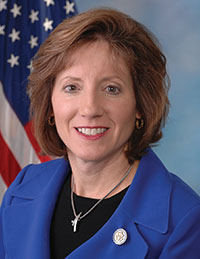 VICKY HARTZLER 
U.S. HOUSE, 4TH DISTRICT-MISSOURI
She got to Congress the hard way—defeating a 17-term incumbent in the late Ike Skelton—so it was indeed a landmark victory for Vicky Hartzler in 2010. In some ways, her breakthrough in the 4th District exemplified the political transition of the Show-Me State itself, moving away from rural areas that once solidly supported Democrats. 
College: B.A., University of Missouri; M.A., Education, University of Central Missouri. 
RISING EXECS: "Become competent in one area—you'll feel confident moving forward."
MOST-ADMIRED CEO: "David Green, CEO of Hobby Lobby, because his wife and he started their now-successful business in their garage, and when the government tried to force them to run it in a way that was contrary to their beliefs, they were willing to risk it all for those beliefs, challenging the edict all the way to the U.S. Supreme Court."
BUCKET LIST No. 1: "Ride in a hot air balloon."
PASSION/HOBBY: "Cooking for my family."
Favorite Movie: "The Sound of Music."
Beverage of Choice: "Skim milk."
LITTLE-KNOWN FACT: "I've never been to a hockey game."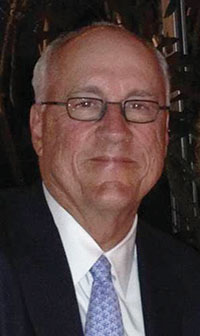 JAMES HEBENSTREIT
PRESIDENT, BARTLETT & CO.
Bartlett & Co. is among the nation's biggest private companies, and another pillar of agribusiness shoring up the regional economy, and James Hebenstreit has been a key in administration. He became president in 1992, CEO in 2005, and chairman in 2013. Among the company's key business lines are grain merchandising and storage, flour and feed milling, and cattle feeding. The company has operations in 11 states and Mexico.
FAMILY TIES: Hebenstreit represents a third generation of the extended Bartlett family to direct the company; it was founded in 1907 by Paul Bartlett, grandfather of Hebenstreit's wife, Marilyn.
POWER HITTER: Hebenstreit's influence outside the company extends to Commerce Bank, the biggest in the region, where he's been on the board of directors since 1987. He worked at the bank earlier in his career.
ANCHORS AWEIGH: In addition to his philanthropic contributions in the region, Hebenstreit volunteers time to serve as a Trustee of U.S. Navy Postgraduate School Foundation in Monterey, Calif. He served in the Navy for three years.
MIKE HEITMANN
PRESIDENT/CEO, GARNEY CONSTRUCTION
Mike Heitmann arrived at Garney straight out of college and went to work on projects all over the country, focusing largely on piping system challenges for power, pulp and paper and food and beverage companies. He became a vice president in 2001 and won his current role in 2011. He leads strategic planning, growth and employee development strategies that help 1,100 employee-owners achieve annual revenues exceeding $600 mil.
COLLEGE: B.S., University of Kansas
BEST ADVICE: "To be an effective leader, be humble, listen, admit mistakes, and check your ego at the door."
MOST-ADMIRED CEO: "Herb Kelleher. His personality and colorful style created a fun culture at Southwest that makes it an enjoyable place to work for his employees."
BIGGEST ACHIEVEMENT: "Being a part of the development of Garney into the leading water and wastewater contractor in the U.S."
BUCKET LIST NO. 1: "I don't have a bucket list. I have everything I need."
PASSION/HOBBY: "Architecture."
ONE FOOD YOU WOULDN'T LIVE WITHOUT: "Imo's Pizza."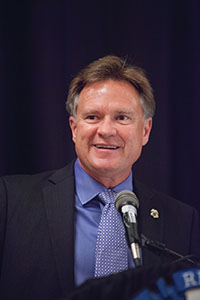 HARRY HERINGTON
PRESIDENT/CEO, NIC
You have to look hard to find someone who has crammed more experiences into a career than Harry Herington, a former police officer, lawyer and now CEO of a public company that's a national leader in development of Web sites for federal, state and local governments. An avid biker, Herington makes it a point to ride to each of nearly 30 NIC branches around the country each year, and leverages those into fund-raisers for law-enforcement charities.
COLLEGE: B.S., Wichita State University; J.D., University of Kansas School of Law
BEST ADVICE: "A good leader must be able to make the best decision that incurs the least amount of harm and mitigates as much risk as possible. Avoiding those decisions or delegating them is unacceptable."
MOST-ADMIRED CEO: "I admire leaders who take their passion and make a difference in their community—and that certainly isn't reserved to your typical or well-known CEOs."
PASSION/HOBBY: "My passion is giving back to society. I tell my employees and family that the differences you make within your community is what will be your ultimate legacy. My primary focus is supporting the families of fallen officers."
STAN HERZOG
CEO, HERZOG CONTRACTING
His father, William Herzog, started the company with vision and risk, putting his life savings on the line. Stan Herzog was right there at the beginning, too, back in 1969—working as a foreman on asphalt paving projects. He worked his way up the organization as it grew from paving specialist to heavy highway construction and building railroads, and its revenues of $628 million make it among St. Joseph's biggest companies. Today, he's the principal owner.
COLLEGE: Studied at Northwest Missouri State University, University of Missouri-Columbia
DEPTH OF EXPERIENCE: Herzog has extensive experience in highway/heavy construction, environmental, railroad work, rail mass transit construction, commuter and light rail operations and the railroad services division.
DOWNTOWN TIES: Herzog Contracting was a main contractor for the Downtown Kansas City streetcar starter line that opened last May.
PRINCIPLED PRINCIPAL: Campaign finance records show that Herzog was one of the largest contributors to Wisconsin Gov. Scott Walker during a recall battle in 2012, even though Walker had previously killed a Milwaukee-to-Madison high-speed rail proposal valued at up to $810 million.
DAN HESSE
FORMER CEO, SPRINT
Two years after stepping down as CEO at Sprint, Dan Hesse is still jazzed about the future of wireless communications, and his understanding of where the technology is moving us—from wearables to biometrics trackers, from driverless vehicles to refrigerator alerts when the milk runs low—are keeping him in demand as a speaker and as a board member for tech-related companies. He continues to be involved with local causes.
COLLEGE: B.A., Notre Dame; M.B.A., Cornell; M.S., Massachusetts Institute of Technology, (Brooks Thesis Prize winner)
LONGTIME LEADER: He was previously chairman and CEO of Embarq; chairman, President and CEO of Terabeam Corp.; and during his 23 years with AT&T, president and CEO of AT&T Wireless Services for three years. He's also a past board member for VF Corp. and Nokia.
STAYING BUSY: In January, he joined the board of PNC Financial Services, and in August, the board for Akamai Technologies, in addition to his service with the board for Adknowledge here in Kansas City.
RECOGNITION: Lifetime Achievement Award, Corporate Responsibility magazine.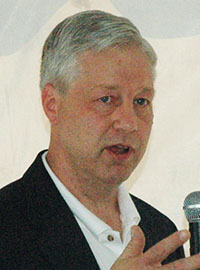 STEVE HEWLETT
PRESIDENT/CEO, EARP DISTRIBUTION
If you've ever eaten at a local McDonald's, it's a good bet you've indirectly done business with Earp Distribution, which just might be the biggest local family-owned company you've never heard of. It supplies hundreds of Golden Arches franchisees throughout the region; Wichita, Springfield, Mo., and most of Nebraska.
Today it's under the direction of Steve Hewlett, and Earp has added Chipotle to the client roster.
FAMILY ROOTS: The company was founded in 1954 as Earp Meat Co. by Don and Marie Earp, whose son, Cliff, is chairman today. 
ROOM TO ROAM: In 2011, the company opened a new distribution center in Edwardsville, a 184,000-square-foot plant with space for additional expansion.
THAT'S COLD: The physical plant includes a 20,000 square-foot-freezer, a 17,000 square-foot cooler and a 26,000 square-foot cold dock. It also has 67,000 square feet of dry storage space, 18,000 square feet of office area, and a 14,000 square-foot garage for vehicle maintenance. Apparently, it's a pretty cool place.
MARK HINDERKS
KANSAS CITY MANAGING PARTNER, STINSON LEONARD STREET
There are lawyers, and there are administrators. Draw a Venn diagram of the two spheres, and you'll find Mark Hinderks at the intersection. He manages the Kansas City office of Stinson Leonard Street, which, until early 2014, was Stinson Morrison Hecker. Since then, Hinderks has been helping manage the merger of one of the region's biggest firms with the former Leonard, Street and Deinhard firm in Minneapolis.
COLLEGE: B.A., Political Science and Economics (cum laude), J.D., University of Kansas
BEST ADVICE: "Be honest with yourself and your constituents, and don't let fear of failure control your thinking."
MOST-ADMIRED CEO: "Elon Musk. He has no apparent fear of competition or new ideas."
BIGGEST ACHIEVEMENT: "That which hopefully comes next."
BUCKET LIST NO. 1: "Continuing to earn the love of my wife and children."
PASSION/HOBBY: "Mediocre golf."
ONE FOOD YOU WOULDN'T LIVE WITHOUT: "Tacos. Any kind of tacos."
PAUL HOLEWINSKI
PRESIDENT/CEO, DICKINSON FINANCIAL CORPORATION
This Ingram's "Forty Under 40" alum (2006) led a successful turnaround of his organization after winning his current position in 2009. In that role, Holewinski serves as chairman and CEO for the Dickinson-owned Armed Forces Bank and Academy Bank. He is a Director of Truman Medical Center, a member of the Kansas City Civic Council Board of Directors and Chairman of the Kansas City Tomorrow Steering Committee.
COLLEGE: B.S., Finance, St. Louis University; M.B.A., St. Louis University School of Business; J.D., St. Louis University Law School
BEST ADVICE: "Work hard at building relationships. Kansas City is a small town when it comes to doing business and every person you meet is a potential customer, business partner or referral source."
MOST-ADMIRED CEO: "Steve Jobs. He had a tremendous knack for creating products that people didn't even know they wanted or needed. He saw a 24/7 connecting device and business commerce application when everyone else saw a phone."
BIGGEST ACHIEVEMENT: "The successful sale of Bank Midwest in a challenging market for banks. No associate at the bank lost their job as a result."
MARK HOLLAND
MAYOR/CEO, UNIFIED GOVT. OF WYANDOTTE COUNTY AND KANSAS CITY, KANSAS
The 28th Mayor of Kansas City, Kan., takes pride in helping to create a business environment that has laid the foundation for $3 billion in economic development in his first term. As the son of a pastor and a school teacher—and being a third-generation clergyman himself at Trinity Community Church—Holland is strong on faith and educational values as well as a deep commitment to community.
COLLEGE: B.S., B.A., Southern Methodist University; Master of Divinity, Iliff School of Theology; Doctor of Ministry, Saint Paul School of Theology
BEST ADVICE: "Lead with integrity. Success and failure are mercurial; they come and go. But your integrity will always be with you."
MOST-ADMIRED CEO: "Bill Gates. Through his philanthropy, he has used his great success and great wealth to benefit others, especially our public education system."
BUCKET LIST NO. 1: "Complete my tour of Major League stadiums. Six left."
PASSION/HOBBY: "Living a faithful life is my passion. Hanging out with my wife and four children is my hobby."
STEVE HOOLEY
PRESIDENT/CEO/CHAIRMAN, DST SYSTEMS
As DST puts it, Hooley has more than 20 years experience managing domestic and international business lines in financial services, healthcare, and customer communications. Previously, he led DST joint ventures with State Street Corporation, where he was a senior vice president. His knowledge of the company, along with his well-established relationships with DST customers, associates, and partners are considered valuable assets.
COLLEGE: Worcester Polytechnic Institute
COMPANY FACT: DST reported year-end earnings of $358.2 million for 2015.GLOBAL REACH: DST has offices in Australia, Canada, China, Hong Kong, India, Ireland, South Africa, Thailand, United Kingdom and the United States.
HISTORICAL TIDBIT: "DST" stands for "Data-Sys-Tance."
FUN FACT: Appears on the "Wall of Fame" at his high school.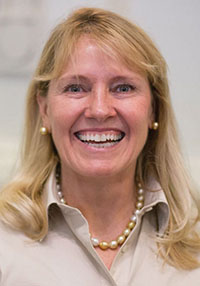 DARCY HOWE
MANAGING DIRECTOR, KC RISE FUND
After retiring from Merrill Lynch as vice president for investments, Darcy Howe knew there was still work to be done in capital formation here. She's jumped into that with KC Rise Fund, which teams up with other funders to help jump-start emerging businesses. With a goal of building a $20 million pool, KC Rise has already invested in some big start-up names, including Bardavon Health Innovations, ShotTracker, blooom and Innara Health.
College: B.S., Business, Indiana University
To Young Executives: "Learn to be flexible, make decisions on limited data and live comfortably with ambiguity."
Most-Admired CEO: "Ron LeMay. He keeps a wicked sense of humor amid high stakes and stressful work, he's open-minded, and encourages and supports independent thinking."
Most Significant Achievement: "Modeling the way for my children
to find their own paths of achievement."
Little-Known Fact: "I was a college rugby player."
CLARK HUNT
CHAIRMAN, KANSAS CITY CHIEFS
The Chiefs mean a lot to Kansas City and Hunt takes fan loyalty seriously. He put together a staff that achieved the best single-season turnaround in franchise history and went on to give fans their first postseason victory in more than 20 years. He has also led the enhancement of gameday with a $375 million stadium renovation, world-class amenities, stadium Wi-Fi and an app that connects fans and the team like never before.
COLLEGE: Bachelor's, Business Administration, Southern Methodist University
BEST ADVICE: "Hire talented people of high integrity and give them the resources and support they need to be successful."
MOST-ADMIRED CEO: "My father, Lamar. He was the definition of a servant leader."
BIGGEST ACHIEVEMENT: "I try not to focus on past achievements. I prefer to keep working toward our future goals."
BUCKET LIST NO. 1: "Winning the trophy that bears my father's name and bringing another Lombardi trophy to Kansas City."
PASSION/HOBBY: "Spending time with my family."
ONE FOOD YOU WOULDN'T LIVE WITHOUT: "Barbecue."
ANNIE HURLBUT
CO-FOUNDER, PERUVIAN CONNECTION
Back in the 1970s, Hurlbut was researching anthropology
in Peru when she fell in love…with Peruvian textile traditions. A dreamer and builder who loves to watch an idea unfold, and encouraged by reactions to a Peruvian sweater she brought home, she went into partnership with her mother, Biddy. Today the mother-daughter entrepreneurial duo offers products in catalogues, online and at Peruvian Connection retail stores.
COLLEGE: B.A., Archaeology, Yale University; M.A., Anthropology, University of Illinois
BEST ADVICE: "Always focus on today with the most positive energy you can summon. Tomorrow things will look different anyway, so no sense in borrowing trouble from the future."
MOST-ADMIRED CEO: "Jeff Hermanson of Larimer Group in Denver. He's figured out how to maintain a passion for his business while actually balancing it with a life full of amazing adventures."
BIGGEST ACHIEVEMENT: "Assembling and keeping an amazing team together in pursuit of a brand that has evolved over 40 years."
MARK IAMMARINO
VP/GM, TURNER CONSTRUCTION (KC/DENVER OFFICES)
Although still somewhat new to Kansas City, Iammarino brought with him Midwestern values that have helped him feel right at home in the local business community. Applying his expertise in leading collaborative, integrated teams, he oversees nearly $500 million in annual construction business for his company's Denver and Kansas City offices. He began his career with Turner Construction as a field engineer in 1984.
COLLEGE: B.S., Bowling Green State University
BEST ADVICE: "Get your hands into the business and do not delegate, but share the leadership roles with those who can lead."
MOST-ADMIRED CEO: "Steve Jobs. His disruptive innovation has shaped the way we interact and communicate with the world."
BIGGEST ACHIEVEMENT: "Co-authoring The Commercial Real Estate Revolution: Nine Transforming Keys to Lowering Costs, Cutting Waste, and Driving Change in a Broken Industry."
CLIFF ILLIG
CO-FOUNDER/VICE CHAIRMAN, CERNER
He's done a lot for Cerner, but helping it communicate has been one of the biggest. Illig recognized early the importance of being able to communicate and share information internally. Under his leadership, Cerner set a standard for the use of enterprise-wide technology to achieve seamless communication and information sharing. He has also been instrumental in client service methodologies, as well as sales and marketing strategies
COLLEGE: Accounting and Business Administration, University of Kansas
OTHER INTERESTS: Co-owner of the Sporting Kansas City soccer team.
PHILANTHROPY: With Neal and Jeanne Patterson, founded the not-for-profit First Hand Foundation to provide funding for children who need medical care assistance.
AFFILIATIONS: Executive Committee of the Heart of America Council of Boy Scouts of America, Stowers Institute Board of Directors.
RECOGNITION: Distinguished Eagle Scout and recipient of the Boy Scouts' Distinguished Citizen Award. Cerner is the all-time leader of Ingram's Corporate Report 100. Ranked among KC's 100 fastest growing company 22 out of 31 years.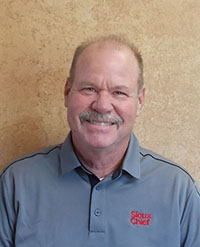 JOE ISMERT
PRESIDENT/CEO, SIOUX CHIEF
If there's a local family-owned business employing more members of the family, we'd like to hear about it: Sioux Chief, the plumbing parts manufacturer and distributor, has more than two dozen members of the extended Ismert family, all under the direction of Joe Ismert, son of founder Ed Ismert. Earlier this year, the company moved its headquarters—and 600 employees—from Cass County into south Kansas City.
College: Rockhurst College
Best advice to Young Executives: "Be unselfish in everything you do."
Most-Admired CEO: "My older brother, Mike. As thoughtful and genuine as they come."
Significant Achievement: "About a dozen patents that are still producing for us—that, and hiring my kids."
One food you wouldn't live without:   "Anything deep fried."
Favorite Movie/Book:  "The Princess Bride."
Beverage of Choice:  "Water or G2."
First Car:  "A used 1968 Ford Mustang convertible."
TO YOUNG ENTREPRENEURS:  "Produce something to improve the Human Condition."
SLY JAMES
MAYOR, CITY OF KANSAS CITY, MO.
A year into his second term, Sly James is what you might call Kansas City's first 4-E Mayor. He operates on a platform that lasers in on education, employment efficiency and enforcement. He served in the Army after graduating from Bishop Hogan High, finished college and earned his law degree (both cum laude), and went to work for what is now Husch Blackwell. James launched his own firm in 2002 and won his first mayoral term in 2011.
COLLEGE: B.A., English, Rockhurst University; J.D., (cum laude), University of Minnesota Law School
BEST ADVICE: "You can't go wrong by doing right."
MOST-ADMIRED CEO: "We are fortunate to have many great CEOs who are constantly engaged in ways to help make our city better. There are too many to pick just one "
BIGGEST ACHIEVEMENT: "Becoming mayor of the city I love."
BUCKET LIST NO. 1: "I want to spend a month in Florence, Italy."
PASSION/HOBBY: "Reading and music."
ONE FOOD YOU WOULDN'T LIVE WITHOUT: "I couldn't live without hot dogs."
LYNN JENKINS
2ND DISTRICT REPRESENTATIVE, U.S. HOUSE
This month's presidential vote may have been in question until Nov. 9, but the 2nd District race in Kansas was a slam-dunk for Lynn Jenkins. As she readies for a fifth term, she'll bring to bear the same values that have endeared her to district voters: supporting fiscally responsible government, promoting job creation and economic growth, working to improve transparency in Congress and backing a strong national defense.
COLLEGE: A.A., Kansas State University; B.S., Accounting, Weber State University
VOICE IN THE WILDERNESS: Jenkins has earned a reputation as a staunch advocate for reining in deficit spending: "We all know we have a debt problem in this country and spending must be reduced to get the economy back on track," she says. "We cannot keep putting off the bill for future generations to pay for it—it is not right or fair."
HOUSE DUTIES: Jenkins is vice chair of the House Republican Conference, and sits on the powerful Ways and Means Committee.
VISIONS OF HOME: "When I think of Kansas," Jenkins says, "I still picture the dairy farm I grew up on outside of Holton."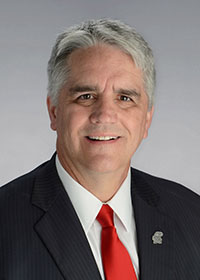 ROY JENSEN
DIRECTOR, UNIVERSITY OF KANSAS CANCER CENTER
The Stowers Institute primed the region's life-sciences pump, but few have worked the handle on it quite like Roy Jensen at University of Kansas Cancer Center. Since its 2011 merger with the Kansas City Cancer Center, Jensen has driven the process to attain National Cancer Center designation in 2012, and is now pressing toward Comprehensive Cancer Center designation, advancing care and research in the region.
COLLEGE: Associate's, Neosho County Community College; B.S., Pittsburg State University; M.D., Vanderbilt University
BEST ADVICE: "Find a job that you would gladly do for free and then find someone dumb enough to pay you to do it."
MOST-ADMIRED CEO: "Don Hall—built a great company and a great city."
BUCKET LIST NO. 1: "Marrying my wife."
PASSION/HOBBY: "Curing/preventing cancer"
ONE FOOD YOU WOULDN'T LIVE WITHOUT: "Buttermilk pie."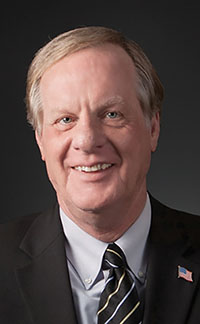 NICK JORDAN
SECRETARY, KANSAS DEPARTMENT OF COMMERCE
Nick Jordan started as a busboy in a restaurant when he was 15, and by 19, he was managing the place. That was the start of a 30-year career in the hospitality sector, which became a gateway to public service. He served 13 years in the Kansas Senate,
six as Secretary of Revenue, and when Antonio Soave unexpectedly vacated his office earlier this year, Jordan was immediately summoned to serve as interim Secretary of Commerce.
To YOUNG EXECUTIVES: "Find your passion; it should drive you forward, but without excellent 'people skills' it will be difficult to succeed. In any career where you are working closely with others, the ability to get along with colleagues is essential."
MOST-ADMIRED CEO: "I especially have real respect for CEO's who guided businesses from start-ups to booming, successful businesses, such as Neal Patterson and Cliff Illig at Cerner and Clifton Pemble at Garmin."
SIGNIFICANT ACHIEVEMENT: "Helping to build a visitors industry as the first president of the Overland Park Convention and Visitors Bureau, and playing a sustained role in growing the economy of Kansas as a member of the state Senate." 
PASSION/HOBBY:  "Spending time with family, including three awesome grandchildren."
MARK JORGENSON
DIRECTOR-COMMUNITY BANKING, U.S. BANK
For 35 years, Nebraska native Mark Jorgenson has been a pillar of philanthropic and civic engagement in his adopted home, as well as financial services in this region. Most of his day job has been with U.S. Bank, including 12 years as market president. This year, he took on a new, national role as director of community banking, overseeing more than 1,100 banks not in metro areas, but he insisted on staying in Kansas City in that role.
COLLEGE: B.A., Economics and Business Administration; M.B.A. (emphasis in Finance), Washington University in St. Louis
BEST ADVICE: "Be relentlessly curious, don't be afraid to respectfully challenge, and bring solutions to challenges as they arise."
MOST-ADMIRED CEO: "Greg Graves, Burns & McDonnell. He cares about his fellow B&M associates, but has very high expectations of their performance; further, he brings passion to many civic and charitable endeavors ."
BIGGEST ACHIEVEMENT: "Building a winning team in Kansas City."
PASSION/HOBBY: "Passion: family; hobby, golf."
ONE FOOD YOU WOULDN'T LIVE WITHOUT: "Beef."
CROSBY KEMPER III
EXECUTIVE DIRECTOR, KANSAS CITY PUBLIC LIBRARY

In the end, books won out over ledgers for the career affections of Crosby Kemper III: The former CEO of UMB Bank stepped out of that role after four years, and later agreed to become interim director of the Kansas City Public Library. The "interim" is long gone for Kemper, who has helped transform the library to make it more inviting, and engaging, to readers of all perspectives.
DIFFERENT PATH: After spending a few years at UMB after college, Kemper headed to China, where he taught English for a year.
FUND-RAISING MUSCLE: The iconic look of the Downtown library—with its façade of classic books on a shelf—stemmed from a $52 million fund-raising campaign that Kemper helped orchestrate, keeping the main library in the central business district.
CONSERVATIVE CREDENTIALS: Along with Rex Sinquefeld of St. Louis, Kemper is co-founder of the Show-Me Institute, the state's premier conservative think tank and advocate for free-market public policies.
JONATHAN KEMPER
VICE CHAIRMAN, COMMERCE BANK
Most families in this region can't even trace their roots back seven generations. Jonathan Kemper can, and he can trace their careers, too: His great-grandfather was the patriarch for two lines of banks here. He's vice chairman of Commerce Bancshares, the holding company, and chairman of Commerce Bank's Kansas City Region, where he started working in 1982, and he's a highly engaged and respected civic booster.
COLLEGE: B.A., Harvard; M.B.A., Harvard Graduate School of Business
CIVIC ANCHOR: Kemper is also co-trustee of the William T. Kemper Foundation, serves as president of the Kansas City Public Library board of trustees (his cousin, Crosby Kemper III, is director of the library) and is heavily involved with board work for the Chamber of Commerce, the Citizens Association, the Kansas City Design Center, the Downtown Council, and many other causes previously. He also sits on the Smithsonian's executive committee and national board.
SOLID FOUNDATION: Commerce Bank has consistently been recognized by Forbes magazine as one of the best-run banks in the U.S. (as high as No. 3 in 2009.)
MARINER KEMPER
CHAIRMAN/CEO, UMB FINANCIAL CORP.
The legendary Crosby Kemper, Jr. left Kansas City a number of gifts, through his work at UMB and through his philanthropy. Not the least among them were three sons who succeeded him as chief executive, including Mariner Kemper, the current chairman. Based in Denver, he continues to exert a powerful pull on regional banking here, and his personal ownership of UMB stock is roughly 6.7 percent of all shares outstanding.
COLLEGE: B.A., Political Science, University of Puget Sound
BEST ADVICE: "Do not confuse confidence for arrogance. Humility is important."
MOST-ADMIRED CEO: "I learn more from others' mistakes and poor examples than I do from those that I admire."
BIGGEST ACHIEVEMENT: "Successfully managing a financial institution through the most significant crisis of our time."
PASSION/HOBBY: "Running, horseback riding, quail hunting."
ONE FOOD YOU WOULDN'T LIVE WITHOUT: "Fine cheese."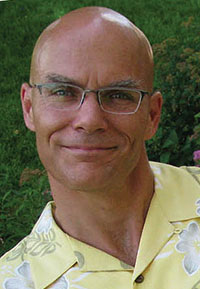 SANDY KEMPER
CHAIRMAN/CEO, C2FO
Whatever Kansas City's Kemper family feeds its continuing generations, it's working. Sandy Kemper has the clan's traditional entrepreneurial spirit in no uncertain terms. In addition to founding his own companies, he's also known as an active angel and venture investor. And in the Kemper tradition of philanthropy, he co-founded Agriculture Future of America (AFA), a non-profit scholarship and leadership development organization.
COLLEGE:  American History, Northwestern University
ACTIVE COMPANY: Since the company completed its first transaction in May 2010, C2FO has generated more than $100 billion in working capital flow volume.
CLAIM TO CAPITAL FAME: C2FO is already known as the largest marketplace for working capital in the world.
THE UMB LINE: Sandy Kemper is one of three brothers who succeeded their father, the late Crosby Kemper Jr., as chief executives of UMB Bank.
LITTLE-KNOWN FACT: Kemper and his family live on a farm, where they raise and care for their horses, sheep and any and all wild animals.
MIKE KILEY
CEO, SECURITY BENEFIT CORP.
Eleven people chipped in a dollar apiece to start a life insurance cooperative in Topeka 125 years ago, and today, Mike Kiley has achieved industry-leading results as its leader, helping millions of Americans reach retirement goals. His career has taken him to AXA, Guardian Life, Travelers Portfolio Group, Morgan Stanley Funds Distributors and Van Kampen Investments, where he was president and CEO before moving to Guggenheim Partners and his current role at Security Benefit.
COLLEGE: B.A., Holy Cross College
BEST ADVICE: "Start by recognizing that success is a journey, not a destination. To prepare for that journey, build on your core strengths, while accumulating additional skills along the way. Always have a healthy respect for what you don't know, and very importantly, become an aggressive listener."
MOST-ADMIRED CEO: "It is tough to name just one. But if I had to pick one chief executive I've admired most in my lifetime, I would have to leave the realm of the business world and go with President Ronald Reagan."
BIGGEST ACHIEVEMENT: "My most gratifying and enduring achievement would be the opportunity to build and lead successful teams."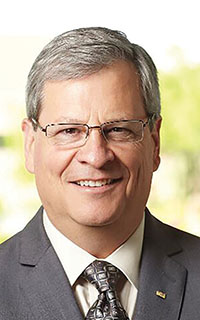 TOM KNOX
PRESIDENT/CEO, WESTLAKE HARDWARE
If Ace is The Place, then Tom Knox must be The Man. He leads more than 1,800 employees—nearly a third of them in the KC area—at Westlake Hardware, the largest Ace Hardware dealer. Its 98 locations posted a combined $262 million in sales last year. He joined the company in 1996 and rose through to ranks to become director of retail and business development in 2008, then VP in that discipline for three more years before his current duties in January 2014.
College: B.S., Abilene Christian University; MBA, Amber University (Garland, Texas).
Visionary: Knox is considered the primary architect of 20/20 Vision, Ace Hardware's long-term retail strategy that made unparalleled customer service a centerpiece.
Striving to Excel: Tom Knox was also one of the founders of the company's Ace Center for Excellence, which shares strategies and key principles to drive that customer service.
Business Focus: On his watch, the company implemented a B2B initiative and developed a comprehensive retail training program that bestows Helpful 101 certification for employees.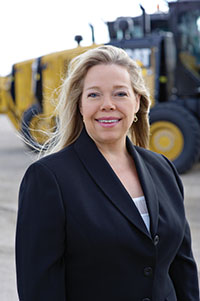 ANN KONECNY
CEO, FOLEY EQUIPMENT.
Foley Equipment was born a Wichita company, and Ann Foley Konecny has long been a rock-star business figure there. But the company's growth and expansion under her leadership has made her a Kansas City fixture. For 20 years, this third-generation leader has been steering a company that sells and services Caterpillar products, along with automation and equipment management solutions, engine rebuilds and more. 
COLLEGE: B.A., Business Administration (magna cum laude), Wichita State University
Most-Admired CEO: "Greg Maday (SpecChem, Sporting Kansas City). He is incredibly bright, has great instincts, and is well-rounded. Gracious and compassionate, loves his family and has his priorities straight. Oh, yeah—he is tremendously successful, too."
Bucket List No. 1: "I have a long bucket list. The No. 1 item is to leave the world better than I found it in a significant way."
TO YOUNG ENTREPRENEURS: "Ask lots of questions, and pay attention with whom you spend time. You are the sum of the few people with whom you spend the most time."
SCARIEST MOMENT: "My family and I were nearly killed by a charging bull elephant in musth."
JOHN KORNITZER
FOUNDER/CEO, KORNITZER CAPITAL MANAGEMENT
John Kornitzer has one of the most-recognized names in wealth management in this region, and in addition to founding Kornitzer Capital Management, he launched the firm's mutual-fund group, Buffalo Funds. Kornitzer Capital is a Mission-based investment powerhouse, serving more than 5,000 accounts with a combined $7.21 billion in assets under management. He also manages equity and fixed-income portfolios for the firm.
PREVIOUS STOPS: His background includes more than a decade on Wall Street (with Merrill Lynch and Butcher & Singer), and Kornitzer managed assets for Employers Reinsurance Corp., rising to vice president of investments.
LOCAL INFLUENCE, GLOBAL REACH: One of the region's biggest fee-based advisory services, Kornitzer Capital also serves clients around the world.
BOARD SERVICE: Kornitzer also sits on the board for the National World War I Museum at Liberty Memorial.
RAY KOWALIK
CEO-ELECT, BURNS & MCDONNELL
In construction and engineering terms, "topping out" is the placement of the final support beam in a structure. Ray Kowalik's personal topping out came in January, when he was introduced as the next CEO at Burns & McDonnell. He joined the company in 1987 as a structural engineer, took on project management duties in 1994, became Energy Group general manager in 2004, then president three years later.
COLLEGE: B.S., M.S., Civil Engineering, University of Missouri-Columbia
BEST ADVICE: "Always reach outside of your role. Start learning how your position connects with others and develop an understanding of the bigger picture."
MOST-ADMIRED CEOs: "Greg Graves (Burns & McDonnell) and Terry Bassham (Great Plains Energy). Graves for his vision; Bassham for his ability to connect with people."
BIGGEST ACHIEVEMENT: "My biggest personal achievement is my daughter, Sabrina. I might be able to claim her as my biggest professional achievement as well, because she is studying engineering at the University of Missouri."
ONE FOOD YOU WOULDN'T LIVE WITHOUT: "It would be hard for me to live without a really great filet. Some good, fresh fish is a close second.
BILL KRUEGER
PRESIDENT/CEO, LANSING TRADE GROUP
When he joined Lansing Trade in 1995, the grain merchandiser and handler had $100 million in revenues. It took 73 years to get that big. Bill Krueger needed just a year to reach its board of managers, and in less than a decade, revenues grew six-fold—about 600 million good reasons for his rise to president in 2003 and CEO in 2005. With 2015 revenues of $5.6 billion, it's one of the five largest private companies in the region.
COLLEGE: B.A., Agricultural Business, University of Nebraska-Lincoln; M.B.A., Keller Graduate School of Management, DeVry University
PREVIOUS EMPLOYERS: The Scoular Co., ConAgra.
POSITIONS HELD AT LANSING: Manger of Kansas City office, vice president of trading (emphasis: wheat merchandising), chief operating officer (2002), president (2003).
REVENUE GROWTH WHILE CEO: 700 percent.
JEFF KRUM
PRESIDENT, BOULEVARD BREWING
When he joined Boulevard, Krum had already been associated with it since its first keg in 1989. He has since seen capacity expand to 100 times its original business plan. In 2009, while CFO, he and some colleagues discovered that about 10-million Boulevard bottles were sitting in landfills. Figuring a company with that kind of output should help process the empties, they founded Ripple Glass, a regional glass recycling solution.
COLLEGE: B.A., Economics, Haverford College
BEST ADVICE: "Pay attention to the little things."
MOST-ADMIRED CEO: "Warren Buffet—brilliant, self-aware, humorous, humble."
BIGGEST ACHIEVEMENT: "Learning how to talk less and listen more."
BUCKET LIST NO. 1: "Immortality."
PASSION/HOBBY: "Experiencing new places and cultures."
ONE FOOD YOU WOULDN'T LIVE WITHOUT: "My wife's pot roast."
WILLIAM KULHANEK
PLANT MANAGER, GM FAIRFAX ASSEMBLY PLANT
Since 2011, Fairfax has been in the capable hands of this 30-year company veteran whose resume includes multiple plants and valuable international experience. William Kulhanek's shop builds the Buick Lacrosse and the Chevrolet Malibu, continuing a tradition of GM excellence that has produced more than 12 million vehicles at the Fairfax Assembly Plant since 1945 and currently operates at a rate of one vehicle every 58 seconds.
COLLEGE: B.S., Mechanical Engineering, University of Detroit; M.B.A., Wilmington University
BEST ADVICE: "Act with integrity. Put the customer at the center of everything you do. Take accountability for your actions. Develop relationships. Have the will power to deliver results. Be prepared when opportunities present themselves."
MOST-ADMIRED CEO: "Mary Barra of GM, because of her emphasis on safety for the customer and team member and because she is an innovative, visionary and collaborative leader."
BIGGEST ACHIEVEMENT: "Development of team members."
BUCKET LIST NO. 1: "My passion is my family and living a healthy lifestyle."
MICHAEL KULP
PRESIDENT/CEO, KBP FOODS
Recognized by Ingram's as both a top private company and for fast growth, KBP operates hundreds of restaurants in 14 states. Michael Kulp is credited with growing revenues from below $10 million to above $450 million. Among his interests are groups like First Downs for Down Syndrome and an employee-funded 501c3 called KBP Cares for employees with unforeseen medical emergencies, or victims of natural disasters or crime.
COLLEGE: Business Management and Marketing, Colorado Mesa University
BEST ADVICE: "Find great mentors. Never shy away from seeking the advice of experts in any given circumstance, and never fear failing."
MOST-ADMIRED CEO: "All whose businesses succeed and live beyond them, who created as much success for others as they did for themselves."
BIGGEST ACHIEVEMENT: "The creation of programs and a culture that have allowed dozens of families to become a part of our ownership structure. Creating opportunity that was once only a dream."
BUCKET LIST NO. 1: "Coach athletics full time."
MEL LAGARDE
CEO, HCA MIDWEST HEALTH
This CEO with a sailing bucket-list wish is at the helm of Kansas City's leading healthcare provider, with seven hospitals, three freestanding surgery centers, seven urgent cares and employing more than 9,600 people. Mel Legarde leads with a focus on compassion, concern for patients and their families and by keeping mindful of the fact that, "above all else we are dedicated to the care and improvement of human life."
COLLEGE: B.A., Master's in Public Health, Tulane University
BEST ADVICE: "Great leaders take risks and have humility along the way."
MOST-ADMIRED CEO: "Amazon's Jeff Bezos. He is innovative and creative, fulfilling a need people have and making the solution extraordinary from a customer experience and engagement perspective."
BIGGEST ACHIEVEMENT: "One of the most meaningful parts of my day is hearing from our patients—it's a remarkable and humbling experience to learn from them and know how we've impacted their lives."
BUCKET LIST NO. 1: "I want to captain a sailing experience around Cape Horn in South America. Being able to sail around with the winds and tides changing is incredible—and a challenge."
MARK LANEY
PRESIDENT/CEO, MOSAIC LIFE CARE
They do things big back in his native Texas, and Mark Laney has brought big, transformational change to Mosaic Life Care—a lot more than just a rebranding after Heartland Health hired him in 2009. The former president of the Mayo Clinic Alumni Association has made the health system a market leader in pushing care out into the marketplace with easy-to-access sites, changing the way services are delivered in this market.
COLLEGE: B.A., University of North Texas; M.S., Medical Management, University of Texas-Dallas; M.D., University of Texas Medical Branch
BEST ADVICE: "Make yourself indispensible."
MOST-ADMIRED CEO: "Jack Welch (General Electric)—relentless pursuit of excellence."
BIGGEST ACHIEVEMENT: "Changing the culture of Mosaic."
BUCKET LIST NO. 1: "Hike the Appalachian Trail."
PASSION/HOBBY: "Travel, reading."
ONE FOOD YOU WOULDN'T LIVE WITHOUT: "Fajitas!"
GORDON LANSFORD
CEO, JE DUNN CONSTRUCTION CO.
The first CEO not to have "Dunn" on his office nameplate at the region's largest construction company, Gordon Lansford succeeded third-generation executive Terry Dunn in 2014. Before that, this CPA was chief financial officer for 15 high-growth years as JE Dunn steadily moved up the national rankings of largest general contractors. An employee-owned company, it's a civic pillar and philanthropic giant in this region.
COLLEGE: B.S., Accounting and Business, Baker University
INDUSTRY INFLUENCE: JE Dunn was ranked No. 26 nationally in the most recent Engineering News-Record rankings of U.S. general contractors.
BOARD FIXTURE: Outside the office, Lansford has been a one-man whirlwind of service, donating his business sense and leadership on behalf of Children's Mercy Hospital's Hands & Hearts board, the finance committee for Boys & Girls Clubs of Kansas City, the Baker University board of trustees, and the boards for the Kansas City Sports Commission and Newhouse Women's Shelter.
BRIAN LARSON
EXECUTIVE CHAIRMAN, TRANSYSTEMS
Brian Larson is credited with growing TranSystems from a firm of 15 transportation colleagues to one of nearly 1,000 professionals spanning the entire range of business and technical disciplines applied to transportation; that growth is attributed to both organic efforts and acquisition. Larson's own technical background covers capital programming, planning, design and construction management for transportation systems.
COLLEGE: B.G.S., Philosophy, B.S.C.E., Civil Engineering, M.S., Engineering Manage-ment, University of Kansas
AFFILIATIONS: Larson currently serves on the Advisory Board of the University of Kansas School of Engineering and has previously served as chairman or director on a number of boards within industry, academia, and financial institutions.
PHILANTHROPY: TranSystems is a sponsor of Racing for Kids, a charity that uses the popularity of motorsports to focus public attention and funding on the healthcare needs of children.
SANDRA LAWRENCE
CAO, CHILDREN'T MERCY KANSAS CITY
With a degree in psychology and a master's in architecture, where does Sandra Lawrence end up? In healthcare, of course! Her Harvard MBA was the ticket into executive leadership, and she brandished those skills in management consulting, computer hardware, investment banking and other roles. Board service for the hospital opened the door to becoming CFO in 2005, then chief administrative officer last year.
College: A.B. Psychology (Statistics), Vassar College; Master's in Architecture,
Massachusetts Institute of Technology; MBA, Harvard Business School
To Young Executives: "Prepare yourself for opportunities to grow, seize every experience that expands your knowledge and broadens your perspective. Supplement your learning, try new roles, 'Get up and change your seat!'"
TO YOUNG ENTREPRENEURS:  "If you feel confident about your idea, you've devel-
oped a thorough plan and you think you have the drive to make it a success, do it now! 
As life becomes more complex, and daily obligations become more demanding,
it will become more difficult to take such a big leap."
Bucket List No. 1: "To go back to playing the harp and to learn to do it well!"
CARLOS LEDEZMA
OWNER, CABLE DAHMER AUTO GROUP
He got into car sales the hard way—Carlos Ledezma needed wheels, and the Chevrolet dealership back in Texas in the 1980s offered use of a demonstration model to salesmen who met their goals. After moving to the Kansas City area in 1994, he signed on with Cable Dahmer and worked his way up, becoming a partner and steadily increasing his ownership share until it was his, along with three other dealerships.
HIGH VOLUME: Cable Dahmer operations produce hundreds of new and used vehicle sales each month, placing it among the region's top-producing dealerships for General Motors products.
THE GM LINE: With four locations, Cable Dahmer offers Chevrolet, Buick, GMC and Cadillac products. Soon their Kia dealership will open in Lee's Summit.
HE'S NO. 1: Sales of more than $305 million in 2015 make Ledezma's company the region's largest minority-owned business.
A STABLE BASE: "One of the things I really enjoy about Kansas City is its foundation," Ledezma has said. "There's a diversity in business—that's what keeps our own business very, very stable."
JIM LEWIS
CEO, SECURITY BANK OF KANSAS CITY
FDIC-willing, a new bank will break into the list of the region's largest soon, but it won't be new to the market: A network of seven banks that shared a marketing presence has filed to become one, under the flag of Security Bank of Kansas City. Jim Lewis will be the CEO of the combined entity, which will incorporate Industrial State Bank, Valley View Bank, The Mission Bank, First Bank of Missouri, Bank of Lee's Summit and Citizens State Bank of Paola.
POST-MERGER MIGHT: When the merger is complete, Security will have 44 branches and 47 ATMs throughout the greater metropolitan area, and will rank roughly eighth in asset size, at about $3.2 billion, and employ 700 people.
SHARED INTERESTS: Leading up to the merger, the banks had worked together under the BancAbility brand banner, which allowed account holders at any one bank to conduct transactions at any other member site. Once the merger is completed, the BancAbility concept will fade away.
DAVID LOCKTON
CHAIRMAN, LOCKTON COMPANIES
Chairing the world's largest privately held independent insurance broker—$1 billion large, in fact—is a family trust for Lockton—brother of the firm's late founder, Jack Lockton. This Lockton has guided the corporation through expansion that includes more than 60 offices on five continents. Committed to serving the public good, as well, Lockton Companies gives upwards of $3 million to non-profits annually.
COLLEGE: B.A., Kansas State University
BEST ADVICE: "For years, I thought the key to leading was competence; later in life I learned that people follow leaders when they are sure that the leader cares about them and has their best interest at heart. Also—tell the truth, it is the easiest thing to remember."
MOST-ADMIRED CEO: "I favor the Good to Great CEOs who are not transformational but foster great culture and lead from behind."
BIGGEST ACHIEVEMENT: "The 6,000 Lockton associates who have a better career than if we did not exist."
BUCKET LIST NO. 1: "Hang gliding."
RON LOCKTON
VICE CHAIRMAN, LOCKTON, INC.
With a mix of empathy, emotional intelligence, and competitiveness in his working style, this member of the Lockton family says that, like many Lockton associates, he is hard-wired to put clients and fellow associates first. An excellent perspective for a man who has ultimate responsibility for delivering all aspects of customer service to clients of the world's largest privately held independent insurance broker.
COLLEGE: Bachelor's, Economics, University of Kansas
BEST ADVICE: "Don't worry about the speed bumps you will encounter, the temporary difficulties and setbacks. If you do the right thing long enough for your clients and your company, you will ultimately succeed."
MOST-ADMIRED CEO: "While I don't know him personally, it is easy to admire Bob Page at The University of Kansas Hospital. I have seen his passion, his commitment to patients, and how he engages people. He is a great role model."
BIGGEST ACHIEVEMENT: "Hasn't happened yet. Let me answer this in 20 years." PASSION/HOBBY: "Being outdoors: On a horse, a motorcycle, skis, on the golf course, or racing a car."
ONE FOOD YOU WOULDN'T LIVE WITHOUT: "Dark chocolate M&Ms."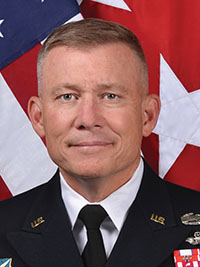 LT. GEN. MICHAEL LUNDY
COMMANDING GENERAL, FORT LEAVENWORTH
No list of regional business figures would be complete without someone whose enterprise has a $2.4 billion impact on the Kansas City area. In this case, Lt. Gen. Michael Lundy, who is on his second stint at Fort Leavenworth. With nearly 5,400 active-duty personnel and more than 2,100 civilian employees, the fort is one of the area's largest employers, and it accounts for a big share of passenger traffic each year at nearby KCI Airport.
COLLEGE: McNeese State University.
LIFETIME SERVICE: Lundy was commissioned as an Aviation 2nd Lieutenant in 1987.
COMBAT EXPERIENCE: Operation Desert Shield and Desert Storm (1990), Operation Enduring Freedom I (2001).
DECORATIONS: Legion of Merit, Bronze Star, Defense Meritorious Service Medal and Meritorious Service Medal, Air Medal, Joint Service Commendation Medal, Army Commendation Medal, Army Achievement Medal, Humanitarian Service Medal, Joint Meritorious Unit Award, Valorous Unit Award, Army Superior Unit Award, Meritorious Unit Citation, Master Aviator Badge, Parachutist Badge, Combat Action Badge, and the Ranger Tab.
GREG MADAY
CHAIRMAN/CEO/OWNER, SPECCHEM
Greg Maday could have been the template used to draft the term "serial entrepreneur"—being at it for more than 20 years. Chairman, CEO and and owner at SpecChem, which makes specialty concrete chemicals, he's also co-founder and principal at DBB, another construction-materials company, founding partner in Rock Island Capital private-equity and GEM Holdings asset-management, and part owner of Sporting Kansas City.
COLLEGE: B.S., Business Administration-Finance, University of Missouri, Columbia; Postgraduate studies, Harvard Business School
BEST ADVICE: "The decisions you make today determine the opportunities you will have tomorrow. Work very hard. It's not a 'right' to succeed. Success is a result of preparation and preparation is derived from hard work."
MOST-ADMIRED CEO: "Mike Brown of Euronet Worldwide, comes to top of mind. Mike started two companies from scratch and took them public before age 35. All the while, he has stayed focused on his family, faith and giving back to his community. Neal Patterson and Cliff Illig are absolute geniuses with what they have accomplished, and we are fortunate to have them in our community."
PASSION/HOBBY: "Golf."
MIKE MADDOX
PRESIDENT/CEO, CROSSFIRST BANK
Success has come to Mike Maddox in waves: First, on the basketball court, as a 6-foot-7 forward lettering at KU for four seasons, including two title-game appearances. Next, as a private practice lawyer. Then came the move into banking. He's winning on that court, too: Leawood-based CrossFirst Bank, founded in 2008, is the fastest-growing in the Kansas City region, recently crossing the threshold of $1 billion in assets.
COLLEGE: B.A., Business, J.D., University of Kansas
PREVIOUS STOPS: Maddox spent six years as a lawyer, first with the Stevens & Brand law firm in Lawrence, then as a partner at Skepnek & Maddox. He pivoted to banking in 2000 to become a community banking president for INTRUST Bank.
FULLY ENGAGED: Maddox has volunteered time for a long roster of community and civic causes, including the boards of the Kansas City Chapter of Young Presidents Organization, the KU School of Business, and the Kansas Chamber of Commerce. He's also been a member of the Kansas Bankers Association's legislative affairs committee, the board for KU Athletic Corp., and a board of regents task force on admissions.
FRANCIS MALECHA
PRESIDENT/CEO, COMPASS MINERALS
Malecha arrived as CEO in 2013, after working for a Canadian agribusiness where he was COO with global responsibility for grain merchandising, transportation, crop inputs, operations, commodity risk management, and international merger and acquisition activity. That expertise came in handy recently with the acquisition of a leading Brazil-based manufacturer and distributor of specialty plant nutrients.
COLLEGE: B.A., Accounting, University of St. Thomas
THEY GET AROUND: Compass has more than 19 facilities across the U.S., Canada and the U.K.
THEY'VE BEEN AROUND: The company has roots dating back to the early 19th century.
DIGGING DEEP: Compass operates the world's largest salt mine.
PETER MALLOUK
PRESIDENT, CREATIVE PLANNING
He might be the best-educated executive in Kansas City: quadruple majors in economics, business, political science and psychology, and he's been tagged multiple times by Barron's as the nation's No. 1 wealth-management adviser. Small wonder. Under the guidance of Peter Mallouk, Creative Planning has soared from roughly 4,700 accounts and $1 billion in assets under management in 2008 to more than $21 billion today.
BEST ADVICE: "Find a career that interests you and a company you can respect and get excited about working for, then make yourself indispensable by finding out the ways you can contribute that will have the highest impact and exceeding expectations."
MOST-ADMIRED CEO: "I have never really looked at CEOs as role models or emulated any of them. For me it's more about finding people who impact change and are kind. I tend to most admire those that have had a business and social impact. The Hall and Kauffman families fit the bill there."
BIGGEST ACHIEVEMENT: "I hope it hasn't happened yet!"
PASSION/HOBBY: "Travel with family with an emphasis on new environments and new experiences."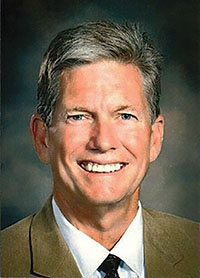 SAM MANSKER
OWNER, OLATHE FORD LINCOLN
Still in the Air Force when he started working for Olathe Ford Lincoln in 1972, Sam Mansker today shares ownership (with Mark McEver) of a dealership that is an 11-time winner of Ford's prestigious President's Award, and a 22-time member of Ford's top 100 dealerships. Among the causes it backs are Olathe Medical Center Hospice House, Project Graduation for the Olathe and Gardner Edgerton School Districts and Toys for Tots.
GO TEAMS: In addition to their many other charitable endeavors, Olathe Ford Lincoln sponsors a number of local youth sports teams.
FACE OF THE BUSINESS: Mansker has been at Olathe Ford Lincoln for 44 years.
ENJOYS: His grandchildren's sports, band concerts, plays and more.
FUN FORD FACT: Henry Ford built his first vehicle, the Quadricycle, in 1896.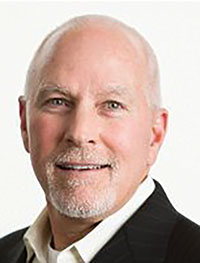 BILL MASSEY
PRESIDENT/CEO, PERFORMANCE CONTRACTING GROUP
After more than 20 years with Performance Contracting Group, much of it in southern California, Bill Massey began moving  through the C-Suites the way Sherman marched through Georgia: He became chief operating officer of the Lenexa-based company in January 2014, then president just 12 months later, and just a year after that, added CEO to the business card. It's one of the biggest specialty contractors in the nation.
ENTERPRISING ORIGINS: The company was created in February 1987 when employees of Owens Corning Fiberglas bought what had been a contracting division of the corporation for the previous four decades.
EMPLOYEE-OWNED: According to the Web site BrightScope, the employee stock-ownership plan at PCG ranks in the top 15 percent nationwide for companies in its peer group, has 900 active participants and more than $676.1 million in assets.
BILLION-DOLLAR CLUB: Performance Contracting Group ranked No. 26 among top private companies in the region this year, with 2016 revenues of more than $1.2 billion, up a healthy 9.4 percent from the previous year.
JOBS HEAVYWEIGHT: Last year, the company had just shy of 400 people working  locally, and nearly 5,300 nationwide.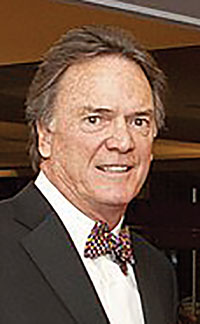 JOHN MCCARTHY
FOUNDER, MCCARTHY AUTO GROUP
With eight locations spanning the metro area from Olathe on the Kansas side to Marshall in Missouri, John McCarthy has spent the better part of two decades creating one of the region's leading vehicle-sales companies. The combined group sells thousands of new and used cars every year, employs more than 600 people and carries the GM brands of Chevrolet, Buick, GMC,
as well as imports through Hyundai, Nissan and Toyota. 
FULL SERVICE: The dealerships offer new and used vehicles, parts and service, plus assistance helping buyers secure loans.
GIVING BACK: The company has long been known for supporting local organizations, but just last month, it formalized that by establishing the McCarthy Family Foundation as the organization's charitable arm, providing a more structured giving strategy.
KEN MCCLAIN
PARTNER, HUMPHREY, FARRINGTON & MCCLAIN
Since 1986, this nationally known personal injury attorney has achieved total awarded verdicts and negotiated settlements of more than $1 billion. Among his successes are verdicts totaling $100 million won for several microwave popcorn factory workers who suffered debilitating lung diseases after chemical exposure. McClain has also acted on behalf of college and professional athletes in concussion-related injury cases.
COLLEGE: B.A. (magna cum laude), Graceland College; J.D., University of Michigan Law School
TOP WINNER: Thirteen of McClain's cash-award verdicts have been recognized as top verdicts either nationally or in Missouri.
PROFESSIONAL RECOGNITION: 2013 Top Plaintiff Verdict, 2010 Top Plaintiff Verdict, 2005 Missouri Lawyer of the Year (Missouri Lawyers Weekly) and "Best Lawyers in America" (U.S. News and World Report), among others.
COMMUNITY HONORS: These include, Distinguished Non-Alumnus Award (University of Missouri School of Law), Lung Advocate Award (American Lung Association), Citizen of the Year (Truman Heartland Foundation).
PAT MCCOWN
CEO/CO-FOUNDER, MCCOWNGORDON CONSTRUCTION
McCown focuses his 40-plus years of construction experience on developing the firm's annual goals and objectives and helping to guide the organization toward achieving its core values, mission and strategies. Also, by providing leadership and guidance to each project, he is contributing to redefining the role of construction management with an emphasis on relationships and total project leadership.
COLLEGE: B.S., Civil Engineering, Missouri University of Science & Technology; M.B.A. University of Missouri-Kansas City
BEST ADVICE: "Focus on relationships with your clients, associates and partners in your work ; it is through these relationships that success is driven."
MOST-ADMIRED CEO: "Winston Churchill. Maybe not truly a CEO but a tremendous leader who stood in the face of overwhelming circumstances, called upon friends for help, encouraged and empowered people to never lose faith and focus and persisted to see Britain and Europe free from tyranny."
BIGGEST ACHIEVEMENT: "The opportunity to help lead the organization, build the culture and instill the values into the company's DNA. I am proud that we are able to give opportunities to numerous associates to grow both personally and professionally."
TOM MCDONNELL
RETIRED CEO, DST, EWING MARION KAUFFMAN FOUNDATION
After retiring from DST Systems, where he had been president and CEO since 1973, McDonnell went to the Kauffman Foundation in 2012, leaving in 2014 after a tenure in which he focused on reinforcing the foundation's commitment to Kansas City while continuing to deliver impact in the areas of education and entrepreneurship. In retirement, he remains an active advocate for Kansas City.
REVITALIZER: Under McDonnell's leadership, DST kept most of its KC employees right in the heart of the city, revitalizing and restoring buildings and whole neighborhoods that otherwise would have been abandoned.
SCULPTURE-INSPIRER: Without Limits—a 25-foot tall sculpture installation by artist Tom Corbin—pays tribute to McDonnell's role in downtown revitalization through DST and beyond.
LOCAL HERO: The list of causes, institutions and organizations to which McDonnell has given time, talent and treasure is a long one, as is the list of the many honors and awards he has received over the years. He has been called, "a key force in shaping the face of Kansas City."
MADELEINE MCDONOUGH
CHAIR-ELECT, SHOOK, HARDY & BACON
On Jan. 1, Madeleine McDonough—a clinical pharmacist-turned-lawyer—will succeed John Murphy as chair at Shook, Hardy & Bacon, which has more lawyers in Kansas City than any other firm. Her practice concentrations dovetail with some of the business sectors that are driving an evolving economy in Kansas City: pharmaceutical, medical devices, agribusiness, food safety, life sciences and biotechnology.
COLLEGE: J.D., University of Kansas School of Law
MOST-ADMIRED CEO: "I think Howard Schultz, CEO of Starbucks, has done well both in business and in corporate social responsibility efforts. He invests in employees in meaningful ways, including offering comprehensive health coverage and equity stock ownership for Starbucks employees."
PASSION/HOBBY: "Attending arguments and opinion days at the Supreme Court. I also love documentaries, music, reading, cooking, and art of all kinds. I love driving (relaxing and meditative), and Kansas City is great for that—almost no traffic!"
ONE FOOD YOU WOULDN'T LIVE WITHOUT: "Vegetable soup. I make a different kind almost every week while I listen to the podcast of Fresh Air with Terry Gross, or This American Life."
JOHN MEARA
PARTNER, MEARA WELCH BROWNE
For four decades, John Meara has been a fixture on the regional financial-services scene, one dominated today by large national and global firms with often transient leadership. Not Meara: He spent eight years with larger firms and founded his own. It's one of the five biggest locally based accounting/consulting firms in the region. He's a CPA specializing in business valuation, and is a certified fraud examiner and financial-forensics specialist.
COLLEGE: B.S., Accountancy, University of Illinois; Law school classes at UMKC
BEST ADVICE: "Invest in yourself, get all the education you can, take vacations and make time for family and friends."
BIGGEST ACHIEVEMENT: "Founding and leading my firm for 40 years."
BUCKET LIST NO. 1: "Seeing my 12 kids grow up, get married and succeed in life."
PASSION/HOBBY: "I love the water and boating with friends and family."
ONE FOOD YOU WOULDN'T LIVE WITHOUT: "A great big steak!"
MICHAEL MERRIMAN
CHAIRMAN, AMERICO
While he maintains a low public profile, Michael Merriman casts quite the economic shadow. His family-controlled business is the lead company in one of the largest independent, privately held insurance groups in the United States. It boasts $6.1 billion in assets, 640,000 insurance policies under administration and more than $31 billion of life insurance in force.
COLLEGE: B.B.A., Southern Methodist University
STUNNING GROWTH: Americo's total assets have grown 8,980% since 1988. Insurance in force has grown 39% over the past 10 years.
RECOGNITION: Includes a Distinguished Alumni award from his alma mater, Southern Methodist University.
PHILANTHROPY: Among the organizations that have acknowledged Merriman and his generosity are the Boy Scouts of America Heart of America Council and Children's Mercy Hospital.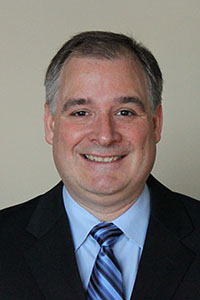 TREY MEYER
PRESIDENT, MIDWAY FORD TRUCK CNETER
It's no secret that the Midwest is truck country. And Midway Ford has been hauling success across that heavy-vehicle landscape since 1961. Trey Meyer started out as a part-timer in the Midway service department during his college years. Today, he's in the driver's seat of a company that has earned the highest dealership honors Ford Motor Company can bestow. It also serves the entire nation from its central location.
COLLEGE: B.S., University of Kansas
TO YOUNG ENTREPRENEURS: "You will run in to difficult situations which will tempt you to turn around or give up. But remember, when you are going through Hell just keep moving forward until you reach the other side!" 
Most Admired CEO: "Alan Mulally, CEO of Ford Motor Co. from 2006-2014.
He perfectly balanced humility, high expectations, accountability and fun."
Favorite TV Show: "Battlestar Galactica Series (2004 reboot). I was amazed at how well it touched on current events within its science fiction genre."
BEVERAGE OF CHOICE: "Depends on the situation. Sometimes red wine is good, but sometimes you just can't beat a cold beer!"
JOHN MITCHELL, JR.
CEO, TREAT AMERICA FOOD SERVICES/COMPANY KITCHEN
John Mitchell tried commercial lending after law school, but soon joined his father at Treat America in 1994 as one of just seven employees at a food-services company with annual revenues below $2 million. That move was a win-win: Under Mitchell's direction, Treat America became one of the region's 100 largest private companies, taking in more than $111 million in 2015.
COLLEGE: B.A., English, Philosophy, University of Kansas; J.D., KU School of Law
FAMILY AFFAIR: Mitchell succeeded his father, who founded the company in 1987.
GROWTH FACTORS: Mitchell has cited the company's entrepreneurial culture as a key to success—more than 10 percent of the associates there have direct or individual P&L accountability, and many are paid on a pure commission basis to encourage a customer-satisfaction mind set.
NEW IMAGE: Earlier this year, Treat America announced a rebranding as Company Kitchen, incorporating that into its corporate cafeterias (CK Café), its micro markets (CK Markets), and vending, coffee and catering operations.
PHILANTHROPIC-MINDED: The company supports dozens of causes each year.
JONATHAN MIZE
CEO, BLISH-MIZE
Jonathan Mize arrives at work each morning carrying something few other executives can fully appreciate: The weight of four preceding generations of his family's ownership with Blish-Mize. The wholesale hardware distributor covers a 13-state market, serving more than 800 hardware stores, home centers and lumberyards, some of whom have been customers for more than a century.
COLLEGE: University of Kansas
BEST ADVICE: "Start at the bottom of the ladder, and work your way up. Ask questions, share your thoughts and ideas. Work hard, be valuable."
MOST-ADMIRED CEO: "Jeff Bezos, Amazon.com. The vision of just starting to sell books online, to becoming a full line distributor with more than 180 distribution centers in the U.S. alone, to offering over 200 million products to consumers."
BUCKET LIST NO. 1: "Going to Paris and Italy with my wife."
PASSION/HOBBY: "KU basketball, exercising, and playing basketball."
ONE FOOD YOU WOULDN'T LIVE WITHOUT: "Pizza."
DAYTON MOORE
SENIOR VP/GENERAL MANAGER, KANSAS CITY ROYALS
From day one on the job in 2006, Dayton Moore's goal was bringing a world championship back to Kansas City, a goal he achieved in 2015 against the New York Mets. His tenure as manager is one of the most successful in team history. In his first 10 seasons with the Royals, the team racked up 12 Rawlings Gold Glove Awards, 20 All-Star Game selections, two Louisville Silver Sluggers and a Cy Young Award winner.
COLLEGE: George Mason University, Physical Education
PERSONAL: Moore was born in Wichita, Kan., and grew up a Royals fan.
RECOGNITION: Kansan of the Year (Native Sons and Daughters of Kansas), Kansas Baseball Hall of Fame, Executive of the Year (Kansas City Sports Commission).
PHILANTHROPY: Started the "C" You In the Major Leagues Foundation to support youth baseball, education, families in crisis and faith-based programs and organizations.
PREVIOUSLY: Assistant general manager, Atlanta Braves.
LEO MORTON
CHANCELLOR, UNIVERSITY OF MISSOURI-KANSAS CITY
"I never thought I'd be chancellor of a university," Leo Morton confides, "but it's the best job I've ever had." Since 2008, this former executive in telecom, energy and manufacturing has labored to redefine UMKC as a center of academic excellence for 15,000 students. "It's a job that will never be finished," he says, but I want to advance it to the point where UMKC has a really powerful impact on our community, especially with regard to urban youth outcomes."
COLLEGE: B.S., Mechanical Engineering, Tuskeege University; M.A., Management, Massachusetts Institute of Technology
BEST ADVICE: "It simply isn't possible to plan out your entire career. You need to be prepared to change direction, and open to opportunities (you've) never considered."
BIGGEST ACHIEVEMENT: "There's no one, big thing. As a servant leader, I see my role as clearing a path for my teammates to allow them to shine."
BUCKET LIST NO. 1: "Doing a great job here. It's a job that will never be finished, but I want to advance it to the point where UMKC has a really powerful impact on our community"
PASSION/HOBBY: "I have a passion for learning. I think that's why I'm a gadget freak."
TODD MUENSTERMANN
PRESIDENT/CEO, DURVET
Kansas City's place in the center of an animal-health corridor with global reach is assured in part by the presence of Durvet, which makes products for pets, horses and livestock, farming management—and even a few consumer products for two-legged customers. After working his way up through the marketing side, Todd Muenstermann took the reins last year, when it notched $171 million in sales.
COLLEGE: B.S.B.A., Central Missouri
BEST ADVICE: "Three things: 1) Never stop learning. 2) Treat people the way you want to be treated. 3) You become the 5 people that you spend the most time with, so choose your friends and business associates wisely."
MOST-ADMIRED CEO: "I admire CEO's like Joel Manby of Herschend Family Entertainment and Dave Ramsey for their caring leadership style."
BIGGEST ACHIEVEMENT: "Becoming President of Durvet."
BUCKET LIST NO. 1: "A vacation with my wife and daughters to some beautiful, remote place where there's no cell service, no internet and no shopping malls!"
JOHN MURPHY
CHAIR, SHOOK, HARDY & BACON
For the past 15 years, Kansas City's largest law firm has been guided by the steady hand of John Murphy, who is winding down three terms as chairman at the end of 2016. His laser-focus on providing unmatched legal services made Shook, Hardy & Bacon the International Who's Who of Business Lawyers' first-ever pick—and multiple-year honoree—as Global Products Liability Law Firm of the Year.
COLLEGE: B.A., Political Science, University of Connecticut; J.D., Washington & Lee University School of Law
BEST ADVICE: "Be passionate in whatever you do. If you don't believe in what you are trying to accomplish, no one else will either."
MOST-ADMIRED CEO: "I hesitate to pick out any one CEO. I have learned something from every executive I have ever encountered."
BIGGEST ACHIEVEMENT: "Leading Shook, Hardy & Bacon through 15 years that included a major recession and significant, permanent changes in the legal industry."
PASSION/HOBBY: "Spectator sports. As I have gotten older, I have to watch the sports I used to play."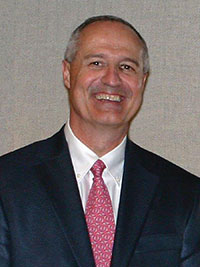 TIM MURPHY
EXECUTIVE CHAIRMAN, MHC
If you see a Kenworth truck rolling on your travels, it may very well have first rolled out of a dealership operated by MHC.
Tim Murphy runs a company with more than 100 dealerships across 16 states and has been recognized on numerous occasions as North American Dealer of the Year by Kenworth Truck Company. MHC started out in 1975 as Ozark Kenworth, with just three employees in a temporary facility.
COLLEGE: B.A., Business Administration, Spring Hill College
TO YOUNG ENTREPRENEURS: "Above all, be honest; have integrity and develop relationships. Always do what is right for your employees, customers, and community."
MOST-ADMIRED CEO: "Terry Dunn of J.E. Dunn Construction. He grew a large family business with national presence in a very competitive industry.
BUCKET LIST #1: "Our son is an F-16 pilot in the Air Force. I would love to take a flight with him, and watch him execute his passion."
PASSION/HOBBY: "Scuba diving. I've been able to share this with two of my children, and really enjoy the various dive sites we have explored."
ONE FOOD YOU WOULDN'T LIVE WITHOUT: "A cheeseburger and French fries."
ROGER NEIGHBORS
OWNER, NEIGHBORS CONSTRUCTION
It's been boom-time for residential builders in the region since the construction downturn ended circa 2012, and nobody has felt the demand for multifamily housing like Roger Neighbors and his clan at Neighbors Construction. The company has been riding a revenue rocket in recent years, and has put up some of the region's most desirable high-end apartment units in high-demand locations.
FAMILY AFFAIR: The company was founded by Neighbors' father, Pat, and Roger Neighbors started there in 1975. He took over after his dad's retirement in 1989 and is joined at work by his wife, Nancy, and a third generation in their sons Aaron and Ryan.
GROWTH FACTOR: Construction isn't generally thought of as a tech-dependent sector, but Neighbors has invested in it to bolster efficiencies in design work, estimating and business operations.
PASSION/HOBBY: Neighbors is partial to weekends at the Lake of the Ozarks, or about any setting that features high-performance boat racing.
REX NEWCOMER
PRESIDENT/CEO, D.H. PACE
Rex Newcomer has spent 37 years at family-owned D.H. Pace, more than half of that time as its chief executive. The Olathe-based maker of overhead doors-—perhaps best known for that "Overhead Door" red ribbion adorning a fleet of service vehicles, makes many other construction-sector products, and it is one of the 100 largest privately-owned companies in the region, with $314 million in 2015 revenues.
COLLEGE: University of Kansas
FAMILY AFFAIR: Rex is joined by three other members of the family in leadership or management roles, and two more are currently or are former board members, and a fourth generation of the family is coming on board.
EMPLOYMENT MUSCLE: The company increased its work force by more than 10 per-cent in 2015, adding 172 employees to finish the year at 1,457.
GROWING REACH: Acquisitions and new-market initiatives have put D.H. Pace on track to be a national company—it has offices from Las Vegas to Orlando, Fla.
MIKE NILL
EXECUTIVE VP/COO, CERNER
Under the leadership of this "techie at heart," a $4.9 billion cumulative investment in R&D has resulted in the highest programming code quality in Cerner history. Nill has been placed in many complex situations that required strong problem solving, planning, communication, coordination and focus. He was instrumental in making managed services a cornerstone of Cerner's business.
COLLEGE: B.S., Rockhurst University
BEST ADVICE: "Worry more about the job you currently have rather than the job you are trying to get. I've witnessed many leaders fail as they spent too much time trying to prove they could do the next big job while they let their current responsibilities slip."
MOST-ADMIRED CEO: "Clearly, I am very fortunate to work for one of the finest— Neal Patterson. He has not only taught me the need to be bold and innovative, but he has also taught me that none of this matters unless you deliver. He challenges all of us to be complete in our thoughts and to improve every day."
BUCKET LIST NO. 1: "A flight with the Blue Angels."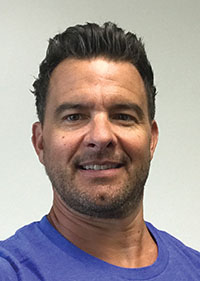 MICHEAL NORSWORTHY
PRESIDENT/CEO, KELLAN RESTAURANT MANAGEMENT
President/CEO, Kellan Restaurant Management
As the guy in the driver's seat of the region's latest company to crack the $100 million-revenue threshold, Michael Norsworthy rightfully takes pride in what's been accomplished to this point. What stands out, he says, is "not having any restaurant experience and creating one of the highest-volume, per unit, casual dining restaurant chains in the country." KRM operates the 54th Street Grill and Bar and the 54th Street Restaurant and Drafthouse concepts.
College: B.A., Accounting, UMKC.
All in the Family: Norsworthy's father, Thomas, founded KRM in 1990.
Locations, Locations: The company has operations in four metro areas—
Kansas City, St. Louis, Dallas-Ft. Worth and San Antonio.
To Young Executives: "Work hard, listen and be patient. Too many think they should be making 100K plus per year after a few years of hard work."
Bucket List No. 1: "Travel overseas …. been working too hard, I guess."
Passion/Hobby: "Staying fit and eating right. Being in health is a priority for me."
Beverage of Choice: "A great glass of red wine."
First Car: "Nissan Maxima with 100,000 miles on it."
TYLER NOTTBERG
CHAIRMAN/CEO, U.S. ENGINEERING
Tyler Nottberg leads the 21st century version of a business founded in 1855 Germany. It has been in Kansas City for more than 125 years. This fifth-generation mechanical contractor works with a focus on how potential outcomes will impact individual lives, a perspective that has led, outside the company, to endeavors like helping to found a group of business leaders investing in high-performing Kansas and Missouri schools.
COLLEGE: B.A., Middlebury College; M.A., Keasbey Scholar, Oxford University
BEST ADVICE: "Always take the time to understand the perspectives other people have, whether it's your family members, your friends or your colleagues. Nobody has perfect knowledge, so never assume that you always have the full story."
MOST-ADMIRED CEO: "While I never got to work with my father when he was CEO, many people have told me how he led the company and how he functioned as a leader in the Kansas City community. They always point out that he demonstrated integrity. In my opinion, that's the most important quality that any leader needs to possess because ultimately, your word is your bond to others."
BUCKET LIST NO. 1: "Getting a hole-in-one."
PASSION/HOBBY: "Golf."
RAND O'DONNELL
PRESIDENT/CEO, CHILDREN'S MERCY HOSPITAL
Believing in the goal that Children's Mercy could become one of the best children's hospitals in the world because of its mission, people, and unique supportive community has been key to O'Donnell's success. With more than 30 years of executive and association experience in children's health, he has had great impact in his field. His broad resume includes advocacy for children's health initiatives in Washington D.C.
COLLEGE: B.A., California Lutheran College; Ph.D., University of Iowa
BEST ADVICE: "Be passionate about your career. Listen more than you speak. Always embrace diversity and equity."
MOST-ADMIRED CEO: "The late Paul Henson, who founded United Tele-communications, later renamed Sprint. He was one of the first Children's Mercy trustees I met twenty-four years ago. He had a wonderful ability to bridge old school kindness in management and a vision for a highly technical world."
BIGGEST ACHIEVEMENT: "Serving as a champion for the inclusion of psycho-social care with the technical wonders of medicine."
BUCKET LIST NO. 1: "Becoming a grandparent."
ONE FOOD YOU WOULDN'T LIVE WITHOUT: "Salmon."
DAVID OLIVER
PARTNER, BERKOWITZ OLIVER
This attorney learned to climb mountains in his youth, which probably came in handy when scaling the steep incline that is law school. David Oliver is an award-winning trial lawyer handling business disputes in state and federal courts. His numerous civic activities include the boards of Alliance for Childhood Education, Kansas City Rep., Johnson County Arts Council and Spencer Art Museum at the University of Kansas.
COLLEGE: B.A., History, Haverford College; J.D., Boston University School of Law
BEST ADVICE: "Get involved; it will be good for your career and will make your life much more interesting."
MOST-ADMIRED CEO: "Warren Buffett—smart businessman, smart philanthropist, humble and down to earth, personal frugality despite immense wealth, likes to play the ukulele."
BIGGEST ACHIEVEMENT: "Helping our clients solve their problems quickly, efficiently, and reasonably."
PASSION/HOBBY: "Remaining curious."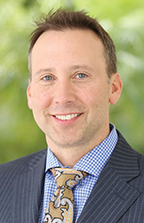 JEFF ODDO
PRESIDENT, CITY WIDE MAINTENANCE
Back in 1950s, Jeff Oddo's dad was working in the family grocery store, where they had trouble finding reliable cleaning people. The search for dependability led Frank Oddo to create a new and very successful janitorial services company. Jeff took over the president's role at City Wide in 1996 and began moving the company toward a building maintenance model that has now been franchised to nearly 50 locations across the United States.
COLLEGE: B.S., Construction Science, Engineering, Kansas State University
TO YOUNG ENTREPRENEURS: "Get up early every day, meditate, exercise, read, never stop learning!"
MOST-ADMIRED CEO: "Dayton Moore because he is so strong in his values, faith, family, loves life, others and gets great results."
BUCKET LIST #1: "To save a life."
PASSION/HOBBY: "Spending time with my family and running."
ONE FOOD YOU WOULDN'T LIVE WITHOUT: "Pizza."
FAVORITE MOVIE/BOOK: "Movie: Meet Joe Black.  Book: 7 Habits of Highly Successful People."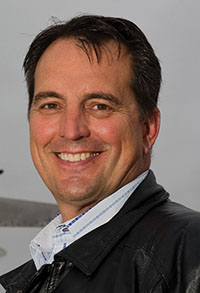 DANNY O'NEILL
FOUNDER, THE ROASTERIE
His story constitutes one of the emerging entrepreneurial legends of Kansas City: Danny O'Neill, one of 10 kids who grew up on an Iowa farm, started a boutique coffee company at his home in Kansas City, and by virtue of dedication to superior product and pounding a lot of pavement to secure shelf space in grocery stores and at coffee counters across the region, he built The Roasterie. His fascination with the DC-3s that ferry coffee beans around Central America has led to a West Side landmark like no other in town.
COLLEGE: B.A., International Studies & Political Science, Iowa State University;
MBA, Rockhurst University
RIDING FOR GOOD:  O'Neill recently completed a fund-raising ride to the Arctic Circle—on his motorcycle.
CAFFEINE CONSISTENCY: Coffee not your thing? The Roasterie has addressed that with its offerings of tea, hot or iced. 
EXPANSION-MINDED:  From its main plant on Southwest Boulevard, the company has been able to seed eight café-style coffee counters around town, and add a canning line for chilled coffee.
LITTLE-KNOWN FACT: O'Neill also has, arguably, the most unique lawn ornament in the Kansas City region—another DC-3 graces his farm near Excelsior Springs, MO.
PATRICK OTTENSMEYER
PRESIDENT/CEO, KANSAS CITY SOUTHERN
You could say Ottensmeyer changed trains a few times on his way to Kansas City Southern. In college, he sold homes for his father's real estate business, then he went into corporate banking, got to know a client called Santa Fe Pacific Corp., and before long found himself in the railroad business for a while. Turning down a relocation, he went into pharmaceuticals before making his way to Kansas City Southern as CFO in 2006.
COLLEGE: B.S., Finance, Indiana University
COMPANY: Founded in 1887 as Kansas City Suburban Belt Railway.
TRACK TO THE TOP: Joined Kansas City Southern in 2006 as executive vice president and CFO. Named executive vice president of sales & marketing in 2008 and then president in 2015.
PREVIOUS STOPS: Ottensmeyer has been CFO of Intranasal Therapeutics, and vice president finance and treasurer for Dade-Behring Holdings, Burlington Northern Santa Fe Corporation and BNSF Railway.
BOB PAGE
PRESIDENT/CEO, THE UNIVERSITY OF KANSAS HEALTH SYSTEM
We worried—a lot—about how a Cubs fan like Bob Page would get through the baseball playoffs, but it turns out he had all that under control. Positive outcomes, and all that. He's been pursuing those, and getting them, in the lead chair at the region's biggest hospital, building on the success of a turn-around that began after separating it from university control by establishing a public health authority, standing on its own, in 1998.
COLLEGE: B.A., Accounting, Illinois Wesleyan; M.B.A., Saint Louis University
BEST ADVICE: "Focus on doing your best at the job you have today. Don't focus on the job you may have tomorrow."
BIGGEST ACHIEVEMENT: "Integrating our clinical enterprise."
BUCKET LIST NO. 1: "Watching the Cubs win the World Series!"
PASSION/HOBBY: "The Cubs."
ONE FOOD YOU WOULDN'T LIVE WITHOUT: "Red meat."
ROSHANN PARRIS
FOUNDER/CEO, PARRIS COMMUNICATIONS
She has served an impressive list of clients, with surnames like Clinton and Obama. But Roshann Parris knows there's more to success than influence. "John Wooden wisely said 'you can't live a perfect day without doing something for someone who can never say thank you,'" she says. "So by that definition, I'm on a mission to make every day a perfect day. There's a great little secret to giving back: it feeds your heart and soul."
COLLEGE: B.A. (with honors), Indiana University; M.B.A., University of Kansas
BEST ADVICE: "Treat every client, every colleague and every interaction as though it's the most important one you'll have that day. Seek out the best of the best—colleagues, business partners, civic and community mentors who infuse you with energy, and let the energy you create together drive your collective success."
MOST-ADMIRED CEO: "Sheryl Sandberg, founder of LeanIn.org and COO of Facebook, inspires me to do more, give more, push more, care more, achieve more. She believes in the power of working on 'stuff that matters.'"
BUCKET LIST NO. 1: "Helping elect the first woman President of the United States."
ONE FOOD YOU WOULDN'T LIVE WITHOUT: "Warm chocolate layer cake with a heaping spoon of vanilla ice cream. A swoosh of chocolate sauce never hurts."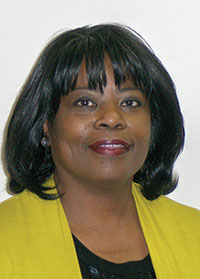 LENORA PAYNE
FOUNDER, TECHNOLOGY GROUP SOLUTIONS
For most companies back in the 1980s, IT meant word-processing and not much more. Then the Internet and digital mobility began to change everything, and Lenora Payne was taking notes. By 2005, she was ready to set out on her own as an IT professional, founding Technology Group Solutions, and it soon became one of the region's fastest-growing IT companies. Today, it's the region's largest company owned by a woman of color.
COLLEGE: Courses at the Kellogg School of Management, Northwestern University
BEFORE TGS: Her career stops included GE Capital Information Technology Solutions, MicroAge Computer Center, and other IT resellers in various senior positions that included operations management, employee training, sales support and human resources. 
BONING UP: Payne drew on the resources available at the Kauffman FastTrac Growth Venture to help get her company to gazelle status.
RECOGNITION: A multi-year winner on Ingram's Corporate Report list of the region's fastest-growing companies, she was also a finalist for Ernst & Young's Entrepreneur of the Year award in the Midwest division in 2013.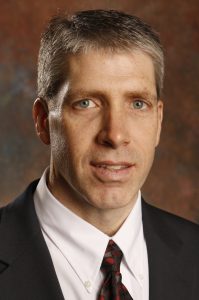 CLIFTON PEMBLE
PRESIDENT/CEO, GARMIN
When the men who founded Garmin were building their team, this math whiz and lifelong aviation enthusiast was one of their first calls. Having worked in earth-based and satellite-based navigation systems, he had just the skill set they needed. Pemble now runs a company that brought in $2.8 billion in 2015 revenue. Starting as a software engineer, he went on to various leadership positions, became COO in 2007 and CEO in 2013.
COLLEGE: Bachelor's, Mathematics and Computer Science, MidAmerica Nazarene University
SHIFTING STRATEGIES: Built from ground up by Min Kao and Gary Burrell on GPS technologies, the company pivoted to add wearable tech to its lineup and chart a new course.
GARMIN 2015 R&D INVESTMENT: $427 million.
NEW GARMIN PRODUCTS IN 2015: 125.
HIGHLY MOBILE CUSTOMERS: According to Garmin, users of their products cycled 2.5 billion miles and took 2.56 trillion steps in 2015.
TAMMY PETERMAN
COO, THE UNIVERSITY OF KANSAS HEALTH SYSTEM
In a sense, she's in the family business: Tammy Peterman's father was a small-town doctor in Kansas, and watching him sparked her interest in healthcare. And how: She's now the chief operating officer, chief nursing officer and executive vice president at The University of Kansas Hospital, the biggest in the region—and one that's getting bigger, with new additions at the main campus and satellite facilities under way.
COLLEGE: B.S., B.S.N., M.S., University of Kansas
BEST ADVICE: "'Bloom where you are planted.' Take advantage of every opportunity. Get involved, stay engaged and learn from everyone around you."
MOST-ADMIRED CEO: "Bob Page and Greg Graves: passion for work and community, compassion for others, driven, disciplined, visionary, fun."
BIGGEST ACHIEVEMENT: "Three consecutive Magnet designations, a recognition for nursing excellence."
BUCKET LIST NO. 1: "Really too many to list, but most importantly, making memories every day."
PASSION/HOBBY: "Time with family and friends."
ONE FOOD YOU WOULDN'T LIVE WITHOUT: "Ice cream."
RANDY PETERSON
PRESIDENT/CEO, STORMONT VAIL HEALTH
Peterson is a leader who believes in listening to all stakeholders and building positive relationships with everyone from staff, to physicians, to board members. Peterson also shares his nearly four decades of professional experience with several civic and professional organizations and has been awarded the Kansas Hospital Association's highest honor for distinguished service and outstanding contributions to Kansas healthcare.
COLLEGE: B.S., University of Nebraska-Lincoln; B.S., M.H.S., Wichita State University
BEST ADVICE: "Build your network of peers and colleagues. Your career will be judged based on the professional relationships you develop."
MOST-ADMIRED CEO: "Gerald Gering who gave me my first administrative position."
BIGGEST ACHIEVEMENT: "Recognizing that the culture of the organization must be aligned with and supportive of any strategic initiatives to be successful."
BUCKET LIST NO. 1: "Travel to other countries to explore their healthcare systems and apply these learnings to the U.S. healthcare transformation."
PASSION/HOBBY: "Weekends on the lake and golf."
ONE FOOD YOU WOULDN'T LIVE WITHOUT: "Nebraska corn-fed tenderloin steak."
JIM POLSINELLI
FOUNDER, POLSINELLI
Jim Polsinelli was only five years removed from the UMKC School of Law when he and two other lawyers started their own firm. Nearly 45 years and a lot of nameplate iterations later, it's Polsinelli, PC, the fastest-growing firm in the Kansas City region. It's among the fastest-growing law firms in the country, breaking into the AmLaw 100 list of the nation's biggest firms in 2013.
COLLEGE: B.A., University of Missouri-Columbia; J.D., UMKC School of Law
EDUCATION BOOSTER: Polsinelli is a lifelong advocate for causes related to education at every level—from board service at his alma mater, Rockhurst High, for a decade, to the board at Rockhurst University for nearly a decade and then the board of trustees at UMKC, part of a long list of civic service.
BROAD EXPERIENCE: He's had clients from a wide variety of business sectors, including manufacturing, retail food operations, distribution and trucking, financial services and real estate and more.
JEANETTE PRENGER
PRESIDENT/CEO, ECCO SELECT
Jeanette Prenger worked for some of the biggest corporate names in Kansas City early in her career—Waddell & Reed, TWA, DST and then Sprint—before she decided it was time to venture out on her own. From the launch of ECCO Select in 1995, she has built a company with more than $30 million in revenues, specializing in IT consulting, project management, supplemental staffing and other work-force assistance.
CONSISTENCY: ECCO Select, a nine-time honoree in Ingram's Corporate Report 100 list of the region's fast-growing companies, experienced average revenue growth in double digits virtually every year since hitting that mark in 2001.
FAMILY AFFAIR: Prenger is aided by her husband, Kevin, the vice president for IT and special products, and their son Darren, who's chief revenue officer.
TWIN RECOGNITION: By virtue of her Hispanic background, Prenger also has her company on the list of the region's largest minority-owned businesses, at No. 6. It stood at No. 7 on the list of women-owned businesses this year.
MARK RADETIC
MANAGING PARTNER, MARKSNELSON
Down to earth? Well, when a guy says he loves pretzels, drinks Bud Select and treasures the values championed in "To Kill a Mockingbird," it's easy to think of Mark Radetic as a regular guy. But regular guys generally don't become CPAs or rise to the leadership of a region's biggest locally-headquartered accounting firm, a career track that Radetic calls his biggest achievement.
College: B.S., Accounting, Benedictine College
To Young Executives: "Great success can be achieved in both work and life by simply having an open mind. Listening to truly understand and not just listening to respond is a skill worth developing."
Most-Admired CEO:  "Jerry Kelly, who developed a great culture at Silpada Designs, which in turn led to great success. Jerry never took success for granted and with his business acumen and his care and compassion for his team, he created one of the greatest success stories not only in KC but worldwide."
Bucket List No. 1: "Finding a warm winter home my family and friends can enjoy.
Little-Known Fact: "I have done some emceeing at weddings and other events.
I enjoy dancing and try to stay up-to-date on the latest dance moves."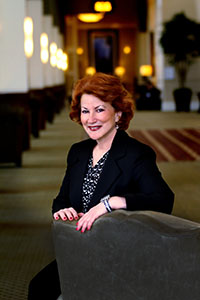 BERYL RAFF
CHAIRMAN/CEO, HELZBERG DIAMONDS
How many people can say they were handpicked for a job by Warren Buffett? That's how Beryl Raff came to Helzberg in 2009; and she earned the right to be Buffett's choice. From days as an executive trainee in the Macy's organization, to her rise through the Macy's ranks, to the C-suites of retail jewelry, Raff has displayed acumen and tenacity that make her a role model to aspiring executives.
COLLEGE: B.S., Business Administration, Boston University; MBA, Drexel University 
BEST ADVICE: "Whatever you choose to do, make sure you have great passion for it."
MOST-ADMIRED CEO: "Warren Buffett—a boss who gives significant autonomy, allowing me to be responsible for that which I am accountable. He believes in running the business for the long-term benefit, he understands realities, and is always supportive."
TOP ACHIEVEMENT: "I've successfully turned around three troubled companies."
BUCKET LIST #1: "Learning to play the Piano."
PASSION/HOBBY: "The beach."
ONE FOOD YOU WOULDN'T LIVE WITHOUT: "Fun Size York Peppermint Patties."
FAVORITE MOVIE/BOOK: "The Charm School by Nelson DeMille."
MIKE RAINEN
PRESIDENT, RAINEN COMPANIES
Mike Rainen is someone who seems to have a sixth sense about emerging opportunities. He built, then sold, the region's largest office-furnishings company. After the S&L crisis, he made discounted acquisitions of properties that would become the foundation of his company's real-estate holdings today. Among other interests, he develops and manages multi-family apartments, condominium conversions, and industrial properties.
COLLEGE: B.A., Finance, University of Texas
WORK ETHIC: "I'm a strong believer in hard work and passion," Rainen has said, "The harder I work, the luckier I get." "He called and asked me to lunch, ironically on my wedding day back in 1981," said Ingram's Publisher Joe Sweeney, "which led to a job offer and a few terrific years of growing Rainen Business Interiors. Mike Rainen is among the brightest and hardest-working guys I've ever known, said Sweeney. "He wins at virtually everything he does—he's a great role-model and mentor."
BOARD WORK: Rainen is on the advisory board for the Kansas City office of U.S. Bank, and is a trustee of the Basal Cell Nevus Carcinoma Syndrome Life Support Network.
JOE RATTERMAN
FOUNDER, BATS GLOBAL MARKETS
A true entrepreneur in the Kansas City tradition, Joe Ratterman took over shortly after Bats was founded in 2005, and helped turn it into the world's second-largest equities trading platform. As chairman, he helped take it public and oversaw its sale to CBOE Holdings this fall. Since turning over the day-to-day duties last year, he's had more time to focus on a passion for helping the homeless with a non-profit he co-founded, Hope in the Streets.
ALMA MATER: B.S., Math & Computer Science, University of Central Missouri
ADVICE TO YOUNG EXECS: "Love what you are doing, and truly enjoy who you are doing it with. If you maniacally focus just on the money and success, even if you find it, you probably won't be truly happy in the end."
PROUDEST ACHIEVEMENT: "The leadership team we assembled at Bats, that took us from a start-up to a multi-billion dollar global leader."
HOBBY/PASSION: "I'm a serial passion/hobby nut, having gone through a few phases in my life: rock-climbing, semi-professional water skiing, professional photographer, and most recently a professional pilot."
FOOD I WON'T LIVE WITHOUT: "Chocolate-chip cookies and Mississippi Mudslide ice cream."
JOE REARDON
PRESIDENT/CEO, GREATER KC CHAMBER OF COMMERCE
This former president/CEO at Kansas City Area Transportation Authority and two-term mayor/CEO of the Unified Government of Wyandotte County and Kansas City, Kansas, assumed his current post with a lot of experience in regional improvements. His accomplishments include helping his community win the competition to bring Google high-speed fiber to Kansas City. Reardon has been named a Kansas Mayor of the Year.
COLLEGE: B.A., Political Science, Rockhurst University; J.D., University of Kansas
BEST ADVICE: "As you develop in your professional career find ways to truly engage in the betterment of the community."
MOST-ADMIRED CEO: "I most admire those who get engaged in civic betterment. I believe communities need strong business leaders to push for ways to improve the quality of life. The Greater KC Chamber is fortunate to have among its ranks many CEOs with those qualities."
BIGGEST ACHIEVEMENT: "My 8 years as mayor/CEO of the Unified Government of Wyandotte County/Kansas City, KS and all the projects and developments I was able to help bring to reality."
JERRY REECE
CHAIRMAN EMERITUS, REECENICHOLS
This Vietnam veteran and retired U.S. Marine Corps Reserve colonel credits much of his professional success to what he calls, "dogged determination." His tenacity and drive helped him become one of the most recognizable names in Kansas City real estate. From the days of J.D. Reece Realtors, to the merger that created ReeceNichols, to Reece Commercial Real Estate, nobody knows the regional market better than Reece.
COLLEGE: B.S., University of Oregon
BEST ADVICE: "Everything rises and falls on leadership. Set the example, work hard, know your stuff, have fun, pay attention to family, call your mom."
MOST-ADMIRED CEO: "Warren Buffett—honesty, integrity, trust, smarts, humor, success, and leadership."
BIGGEST ACHIEVEMENT: "Working together with a great team of people to build a successful company."
BUCKET LIST NO. 1: "Touring wildlife parks in Africa."
PASSION/HOBBY: "Living the cowboy life in the Kansas flint hills."
ONE FOOD YOU WOULDN'T LIVE WITHOUT: "My wife, Patty, makes a great chili."
BOB REGNIER
CHAIRMAN/PRESIDENT/CEO, BANK OF BLUE VALLEY
This one-time safe deposit clerk and teller built a bank with total assets of $650,000,000, total loans of $450,000,000, and total deposits of $500,000,000. It's a bank with a primary focus on small business. Regnier feels strongly that America's future is closely tied to small-business success. A dedicated philanthropist, he serves on many boards and committees and has received numerous professional and civic awards.
COLLEGE: B.A., Kansas State University; MBA, University of Missouri-Kansas City
BEST ADVICE: "Stay focused and engaged. Do more than you are asked or expected to do."
MOST-ADMIRED CEO: "Greg Graves of Burns & McDonnell. He is smart, funny, balanced, philanthropic, a great leader and he has contributed to growth through his leadership of a great company."
BIGGEST ACHIEVEMENT: "Starting of the Bank of Blue Valley as a de novo bank [a newly chartered bank, not acquired through purchase]. I am not sure that could be done again in today's banking environment."
BUCKET LIST NO. 1: "River cruise through Eastern Europe."
TONY REINHART
GOVERNMENT RELATIONS DIRECTOR, FORD MOTOR CO.
The fact that Ford Motor Co. employs roughly 7,000 people at its Claycomo plant isn't just a testament to its faith in the work-force attributes of employees in this region. It's a tribute to the work Tony Reinhart turned in, working with state officials to help secure incentives in exchange for Ford's $1.1 billion commitment to overhaul the plant. He joined Ford in the mid-1990s and is regional director of government and community relations.
BOARD DUTIES: In addition to a number of other civic causes he's aligned with, Reinhart wrapped up a term as president of the Clay County Economic Development Council last year. He also offices in Chicago and is the President of the Illinois Chamber of Commerce.
EMPLOYMENT MUSCLE: Ford's work force has exploded in recent years, rising from roughly 4,000 during the production years with the Escape crossover SUV, and surging after the plant makeover to product the Transit van line.
RIGHTFUL BOAST: The company has previously recognized the Claycomo plant as the No. 1 volume Ford plant in the world.
ORA REYNOLDS
PRESIDENT/CEO, HUNT MIDWEST ENTERPRISES
Hired in 1991 to identify and implement expansion opportunities for Hunt Midwest, Reynolds' success in identifying residential development led to a quick rise through the ranks and, ultimately, a CEO's chair. A believer in giving back to the community, she holds board positions at Central Bank of the Midwest, Starlight Theatre Association, Kansas City Area Development Council, and the UMKC Board of Trustees.
COLLEGE: B.S., Finance, Indiana University
BEST ADVICE: "Find a mentor or leader to emulate. Work hard, and put yourself in a position to be successful."
MOST-ADMIRED CEO: "Alan Mulally, retired CEO of Ford. He reinvented Ford and made their iconic models 'best in class.'"
BIGGEST ACHIEVEMENT: "Expanding Hunt Midwest's development expertise in various real estate niches."
BUCKET LIST NO. 1: "Sailing the islands of the world."
ONE FOOD YOU WOULDN'T LIVE WITHOUT: "Bread."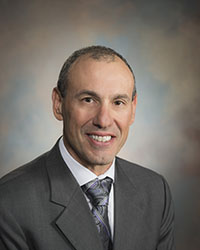 JOHN RICCIARDELLI
KANSAS CITY PRESIDENT, HONEYWELL
He's a relatively new face on the landscape of top corporate leadership in this region, and John Ricciardelli is heading up a big one: As president of the Kansas City National Security campus managed by Honeywell for the Department of Energy, he oversees 4,000 people producing non-nuclear components for the Defense Department. And he's doing it at one of the newest manufacturing mega-facilities in town, a 1.5 million-square foot facility in south Kansas City.
College: B.S., Mechanical Engineering, Penn State University; EMBA, Texas Christian University
To Young Executives: "Get noticed early by delivering on your commitments and owning the outcome.  When you say you are going to get something done, get it done and recognize others that helped you. Build a good network inside and outside of work to help guide you as a mentor and provide career advice."
Biggest Achievement: "Working in an industry that protects our war-fighters and provides national and global security."
Bucket List No. 1: "Hiking around the mountains of New Zealand where they filmed the Lord of the Rings trilogy."
FRANK ROSS, JR.
BUSINESS DEPARTMENT CHAIRMAN, POLSINELLI
Award-winning attorney Ross grew his department from 30 attorneys in 1998 to a professional staff of 375 today, serving distinguished business clients nationwide. Ross has billions of dollars in transactions on his resume, is sought after for corporate advice and has a reputation for building strong client relationships and investing completely in their needs. He also helps causes including American Red Cross and March of Dimes.
COLLEGE: B.S., Kansas State University; J.D., Washburn University School of Law; Master's, Georgetown University Law Center
BEST ADVICE: "Business is a long journey, not a sprint, and the fast and easy way cannot be an option. In the end, you succeed if your colleagues see the success of the business coming first before their personal success."
MOST-ADMIRED CEO: "Bob Page at The University of Kansas Hospital for his consistent message that the interests of the patient/customer always come first and the leadership to get his employees to buy into that culture."
BIGGEST ACHIEVEMENT: "My involvement with our firm's role as outside general counsel to The University of Kansas Hospital during its very successful transformation over the last 18 years."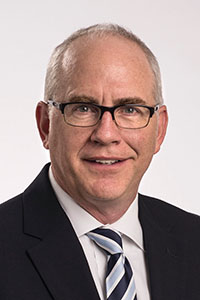 MARK RUELLE
PRESIDENT/CEO, WESTAR ENERGY
You have to hand it to Mark Ruelle: For a guy pursuing a deal that will cost him his current job, he's showing impressive determination. As the lead man at Westar Energy, he could have called things off when Kansas regulators rejected a proposal from
Great Plains Energy, parent of KCP&L, to buy the Topeka utility. But Ruelle and Terry Bassham, his Great Plains counterpart, are wrapping up a new submission for regulators to get it done.
College: B.A., M.A., economics, University of North Dakota
New Duties? Should the merger go through, Ruelle would serve as non-executive chairman of the company.
Second Time Around: Ruelle has been with Westar since 2003, rising to his current role in 2011. But he also worked there for 11 years, starting in 1986, in various roles, including strategic planning, financial and corporate development positions.
Board Service: In addition to serving on the board for Westar, he sits on boards for the Edison Electric Institute, the regional economic-development body GO Topeka,
and the Stormont-Vail Foundation.
TOBY RUSH
CEO/FOUNDER, EYEVERIFY
This entrepreneur started his career deploying SAP enterprise systems with Accenture. He went on to found two startups, Rush Tracking Systems and EyeVerify; he sold the former in 2009 and the latter earlier this year for a reported $100 million. Rush believes that to succeed, one must "engage the village," citing his history of bringing several investors into each of his startup ventures. "You can't succeed alone," he says.
COLLEGE: B.S., Kansas State University
BEST ADVICE: "Know from where you get your identity; and relationships will determine the scale of your success."
MOST-ADMIRED CEO: "I have to pick two: Elon Musk and Jack Ma. Both are mission-led leaders who have committed their lives to their vision of genuinely helping mankind."
BIGGEST ACHIEVEMENT: "Being true to myself throughout good times and bad."
BUCKET LIST NO. 1: "Traveling to outer space."
PASSION/HOBBY: "People."
ONE FOOD YOU WOULDN'T LIVE WITHOUT: "Coffee."
TOM SACK
PRESIDENT/CEO, MRIGLOBAL
Kansas City's rise to STEM prominence has tracked right along with Tom Sack's career. He joined what was Midwest Research Institute in 1985, and rose steadily through the research and administrative ranks until becoming president and CEO of MRIGlobal in 2013. MRIGlobal specializes in contract research for government and industry, and Sack is responsible for all aspects of leading, managing and operating it.
COLLEGE: B.S., Chemistry, Rockhurst College; Ph.D., Analytical Chemistry, University of Nebraska-Lincoln
BEST ADVICE: "Listen and learn: Find mentors and/or peers with whom you can share and discuss experiences. The best advice often comes from someone who has 'been there' and successfully navigated similar situations."
MOST-ADMIRED CEO: "Howard Schultz of Starbucks, because he has a vision and a passion that he has successfully maintained through the start, growth, and evolution of Starbucks."
BIGGEST ACHIEVEMENT: "Becoming CEO of MRIGlobal, after living its mission for nearly 35 years."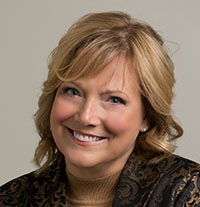 LISA SACKUVICH
OWNER & PRESIDENT, ARJ INFUSION SERVICES
The smart-money bet on Kansas City's next $100 million-a-year business just might be with Lisa Sackuvich's company, founded in 2000 when the smart money in commercial lending wouldn't  consider her business plan. To wit: customized, 24-hour availability of IV therapy and injections for patients in their homes. But the model (funded by a loan from her brother) worked, and worked spectacularly—last year, ARJ hit $77 million in revenues.
College: B.S.N., Avila University
TO YOUNG ENTREPRENEURS: "Respect history, because there is a lot to learn from our history."
TO YOUNG ENTREPRENEURS:  "Walt Disney, for his ability to communicate his vision and mission."
MOST SIGNIFICANT ACHIEVEMENT: Being a professional, skilled infusion nurse specialist.
Bucket List No. 1: "Travel to Ireland to visit the land of my ancestors."
One food you wouldn't live without: "Kansas City steak."
Favorite Movie: "Gone with the Wind"
Beverage of Choice: "Diet Coke."
PHILIP SANDERS
CEO/CIO, WADDELL & REED FINANCIAL
For a man with a lot of responsibility, Sanders states his top professional achievement simply, "Earning the trust and confidence of others to lead our organization." He began his career in 1988 as an equity research analyst, joining Waddell & Reed as vice president and portfolio manager in 1998. He became CEO this year. He is also a Chartered Financial Analyst (CFA) and member of both the CFA Institute and Kansas City CFA Society.
COLLEGE: B.A., University of Michigan; MBA, University of North Carolina-Charlotte
BEST ADVICE: "Be patient and flexible when it comes to your career—accept that you can't plan out every step and learn to adapt. Also, understand the difference between knowledge and wisdom."
MOST-ADMIRED CEO: "Howard Schultz of Starbucks. He is a powerful brand builder who redefined an established market, with a strong track record of innovation and execution skills."
BUCKET LIST NO. 1: "Golf trip to Ireland."
PASSION/HOBBY: "Golf and traveling with my family."
ONE FOOD YOU WOULDN'T LIVE WITHOUT: "Pizza: pepperoni, bacon, black olives."
EARL SANTEE
SENIOR PRINCIPAL, POPULOUS
Santee's work in major league ballparks, collegiate arenas and stadiums, spring training and minor league ballparks is credited with helping to bring urban life back to American cities. Considered a thought leader in stadium design, he was named Fellow of the American Institute of Architects, their highest honor given to an architect. Among his project experience, the renovation of Kansas City's own Kauffman Stadium.
COLLEGE: Bachelor's, Environmental Design, Bachelor of Architecture, Univ-ersity of Kansas
BEST ADVICE: "Don't be afraid to bend the rules; ask questions and be patient with your career."
MOST-ADMIRED CEO: "Steve Jobs, because he never settled for mediocrity; he strongly believed in innovation and ideas."
BIGGEST ACHIEVEMENT: "Honored as a Fellow by the American Institute of Architects."
BUCKET LIST NO. 1: "Fly fishing in Patagonia."
PHILIP SARNECKI
MANAGING PARTNER RPS FINANCIAL SERVICE/NM
Northwestern Mutual first heard of Philip Sarnecki when he distinguished himself as a Top 10 intern in 1991. He went full-time in 1992, beginning an award-winning run of excellence that led eventually to his appointment as managing partner in 2005. He held that post in Cincinnati until 2008, when he was brought to Kansas City to merge two Northwestern Mutual offices into a single organization.
BEST ADVICE: "Learn to stay outside your comfort zone. No one grows in a comfort zone."
Most Significant ACHIEVEMENT: "Can I have two? 1) Becoming Northwestern Mutual's youngest Managing Partner at age 34, and 2) Sitting down in the theater to watch the premiere of my own movie (I was executive producer)." 
BUCKET LIST #1: "Win an Academy Award."
PASSION/HOBBY: "Spending time with my family."
ONE FOOD YOU WOULDN'T LIVE WITHUOT: "Salmon."
FAVORITE MOVIE/BOOK: "Book: Bible. Movie: The Godfather. (Yes, I recognize the dichotomy!)"
BEVERAGE OF CHOICE: "Arnold Palmers."
PEGGY SCHMITT
PRESIDENT/CEO, NORTH KANSAS CITY HOSPITAL
Combining a nurse's informed perspective with an attorney's keen insight, Schmitt leads the largest hospital in Kansas City's Northland with 550 physicians representing 49 medical specialties. And this former nurse does it with dedication and determination to provide purposeful leadership that benefits the patients of North Kansas City Hospital by supporting physicians, employees and the community."
COLLEGE: B.S.N., University of Missouri–Columbia; J.D., Yale University,
BEST ADVICE: "Follow your interests and passions."
MOST-ADMIRED CEO: "Dr. Bridgette McCandless, Health Care Foundation of Greater Kansas City. She has a clear focus on the mission of improving the health of the community. I admire her intellect, compassion and ability to further that mission by bringing together diverse organizations, people and interests."
BIGGEST ACHIEVEMENT: "Being president & CEO of North Kansas City Hospital."
BUCKET LIST NO. 1: "Spend a month in a villa overlooking the Mediterranean."
PASSION/HOBBY: "Music—rock to Broadway to symphony concerts and beyond."
JIM SCHWARTZ
PRESIDENT/CEO, NPC INTERNATIONAL
Jim Schwartz has the job every hungry 10-year-old dreams of, because pizza, burgers and other goodies are the focus of his day, every day, at NPC, the descendant of Gene Bicknell's National Pizza Co. monolith. The company's 31,000 employees staff 1,240 Pizza Hut units—more than any other company in the world—in 27 states, and nearly 200 Wendy's units in five states.
COLLEGE: B.S., Business and Accounting, University of Kansas
BEST ADVICE: "Commitment and passion trumps intelligence."
MOST-ADMIRED CEO: "David Novak, former CEO of YUM! Brands, for his focus on people and recognition."
BIGGEST ACHIEVEMENT: "Building a team that's highly talented and long-tenured."
BUCKET LIST NO. 1: "Figuring out life's next chapter."
PASSION/HOBBY: "Mountain sports (skiing, biking, hiking, fishing).
ONE FOOD YOU WOULDN'T LIVE WITHOUT: "Pizza from Pizza Hut and Wendy's single hamburger and frosty—of course!"
BRENDA SHARPE
PRESIDENT/CEO, REACH HEALTHCARE FOUNDATION
This self-described "builder and a grower of organizations, networks and people" advances her foundation's strategic funding and public policy interests to create access to quality healthcare for the poor and underserved. Sharpe has also served with Kansas State Board of Healing Arts, Healthy Kansans 2020 Steering Committee and the Attorney General's Crime Victims' Rights and Human Trafficking Grants Review Boards.
COLLEGE: Bachelor's, Human Development and Family Studies, M.S. in Counselor Education, Kansas State University
BEST ADVICE: "Volunteer for an organization about whose mission you are passionate, run in the KC Marathon, start a new tradition by taking friends to Celebration at the Station, join a young leaders group like one sponsored by United Way of GKC, use your social media channels to promote your favorite cause."
MOST-ADMIRED CEO: "Bob Regnier is the perfect combination of business and civic leader, using his resources and influence to make our region a better place."
BIGGEST ACHIEVEMENT: "Building REACH from the ground up into a transparent, impactful and high-functioning philanthropy that increases health insurance coverage and access to care for low-income and vulnerable people in our community."
CHARLIE SHIELDS
CEO, TRUMAN MEDICAL CENTER
Charlie Shields spent 20 years in Jefferson City—12 in the House, eight in the Senate—developing a reputation as someone who could work across the aisle and bring people together. Those are skills that mesh nicely with a business sector as roiled as healthcare is today. He's been leading Truman Medical Centers since 2014, after serving as COO at the Lakewood campus.
COLLEGE: B.A., Marketing, M.B.A., University of Missouri-Columbia
HEALTHCARE CAREER: Before joining the Truman Medical Center team, Shields was an executive for St. Joseph-based Heartland Health, known today as Mosaic Life Care.
FINANCIAL HEAVYWEIGHT: The two-hospital system accounts for nearly $850 million in annual revenues.
COMMUNITY INFLUENCE: The Hospital Hill and Lakewood medical centers admit roughly 22,000 patients a year, but Truman also runs TMC Behavioral Health, the Jackson County Health Department and primary care practices. It's also the teaching hospital for UMKC's schools of medicine, nursing, dentistry and pharmacy.
GREG SILVERS
PRESIDENT/CEO, EPR PROPERTIES
Silvers is the man for his job largely because he knows it from so many angles. He served as vice president, secretary and general counsel from 1998 to 2006 and then as chief development officer from 2001 to 2006 when he became chief operating officer. He was appointed to his current role in 2015. Prior to joining EPR, he practiced with the law firm of Stinson Leonard Street, specializing in real estate law.
COLLEGE: B.S., Tennessee Technological University; J.D., University of Kansas
MENTOR: "My father. He taught me to treat everyone with dignity; that I might be around people who are smarter but don't let anyone outwork me."
FAVORITE TEACHER: "A line worker at a General Motors metal stamping facility. My job was to automate the plant, so he had reason not to like me. But he understood the plant and helped me be successful in the project. Most important, he reminded me that there are many smart people out there who didn't go to college and who earn dignity and deserve our respect."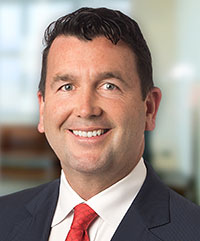 CHASE SIMMONS
CHAIR-DESIGNATE, POLSINELLI, PC
Polsinelli likes broad experience in its chairs and they're certainly getting it with Chase Simmons. His primary focus on real estate and real estate equity has led him to develop expertise in a broad range of related areas, including finance, public-private partnerships, public policy and government interaction at every level. He has also been applauded for his negotiating skills, which should serve the firm well in his new role.
COLLEGE:  B.A., Southern Methodist University; J.D., University of Georgia
TO ASPIRING EXECUTIVES: "Work with and surround yourself
with people you are proud to be associated with."
MOST SIGNIFICANT ACHIEVEMENT: "Helping change the sky line in Kansas City."
BUCKET LIST NO. 1: "Dancing with my daughters at their weddings."
Passion/Hobby: "Tennis with my family."
ONE FOOD YOU WOULDN'T LIVE WITHOUT: "Sushi."
Favorite Movie/Book: "The Sun Also Rises."
Beverage of Choice: "Red Bordeaux."
First Car: "1965 Mustang." 
TO YOUNG ENTREPRENEURS: "Hire a good lawyer."
JEFF SIMON
MANAGING PARTNER, HUSCH BLACKWELL
Another son of St. Louis who ended up on the other side of the state, Jeff Simon is an award-winning commercial litigator who in 2014 became Kansas City office managing partner for Husch Blackwell, co-headquartered here and in his hometown. He's also a one-man civic whirlwind, with causes and organizations that promote a better quality of life here.
COLLEGE: B.A., English, J.D., University of Missouri
BEST ADVICE: "Care about people, don't forget your mission, and prove yourself to be someone that others can count on."
MOST-ADMIRED CEO: "Pope Francis. He understands his organization's core mission, has the integrity to live that mission daily, and the courage to honestly confront obstacles within his organization which frustrate that mission, and cares about others more than himself."
BIGGEST ACHIEVEMENT: "Anytime a client turns to me for help, because I know that doesn't happen without trust and confidence."
BUCKET LIST NO. 1: "Re-trace my father's footsteps as a mortarman in the Battle of the Bulge."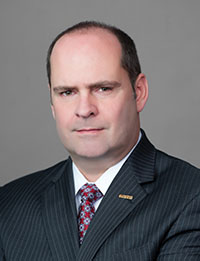 ROBERT SLIMP
PRESIDENT/CEO/CHAIRMAN, HNTB
Nearly 30 years into his career, Robert Slimp leads an engineering firm poised to cross the $1 billion revenue threshold—another mega-firm success story for a region that is blessed with a disproportionately large number of design professionals.His duties entail oversight of the firm's strategic direction and a small army of multidisciplinary design professionals in offices across the nation for an employee-owned firm that has operated in Kansas City since 1914.
COLLEGE: B.S., Civil Engineering, Louisiana State University
and Agricultural and Mechanical College
CURRENT CHALLENGES: "At local, state and national levels," he says, "elected and appointed officials are looking for ways to deliver our transportation network despite rising construction costs, declining gas taxes and as the desire for small government place difficult constraints on keeping our roads, rails, bridges and ports healthy."
LOOMING CHANGES: "Autonomous and connected vehicles will change the way transportation systems are designed and how transportation services are offered," Slimp says. "Agencies and their partners should be ready not only to adjust to such changes but capitalize on them to better serve the traveling and commuting public."
DAVID SMITH
PRESIDENT/CEO, ASSOCIATED WHOLESALE GROCERS
Here we have a CEO who has been in his industry since he was a teenager working in a family-owned business. Over the years, he worked in various retail roles, including store owner/operator. Smith spent 17 years in various wholesale positions prior to joining AWG in 2003 as director of real estate, which was followed by several promotions over the years. He assumed his current role at the end of 2015.
COMPANY HISTORY: Founded in 1924 and incorporated in 1926, AWG is the nation's oldest grocery cooperative.
FINANCIAL FACT: AWG achieved record total sales of $8.94 billion in 2015. Sales have more than doubled since 2000.
THEY GET AROUND: Associated Wholesale Grocers and its Valu Merchandisers subsidiary supply stores in 30 states.
PETE SMITH
CHAIRMAN, MCDOWELL RICE SMITH & BUCHANAN
A document designating Pete Smith as opposing counsel is the source of many a litigator's headache, because they know that no matter what else they do on that case, there's a good chance they'll be outworked. That's the approach this straight-shooting lawyer has taken over nearly half a century in practice, earning a reputation as a tenacious advocate for his clients' causes.
COLLEGE: B.S., Accounting (magna cum laude), University of Kansas; J.D. (magna cum laude), University of Missouri-Kansas City
BEST ADVICE: "Get up early, work hard, and go to bed tired."
MOST-ADMIRED CEO: "Neal Patterson (Cerner), because he brings imagination to the table."
BIGGEST ACHIEVEMENT: "Being named 'Dean of the Trial Bar' by the bar association."
BUCKET LIST NO. 1: "Finding out that I am the 'one' Highlander."
PASSION/HOBBY: "Motorcycles."
ONE FOOD YOU WOULDN'T LIVE WITHOUT: "Hamburgers."
RICK SMITH
PRESIDENT/CEO, DAIRY FARMERS OF AMERICA
He's been a high school teacher and a private-practice lawyer—maybe not the path one might expect for a dairy executive, but one that has put Rick Smith at the helm of what is without dispute the region's largest privately-owned company, Dairy Farmers of America. In recent years, the cooperative's revenues have reached as high as $18 billion, easily outdistancing the next-closest organizations.
PREVIOUS POSITIONS: Attorney, Bond, Schoeneck & King law firm, Syracuse, N.Y.; vice president and general counsel (1982-1988) and CEO (1988-2005), Dairylea Cooperative, Syracuse.
MAJOR ACHIEVEMENTS: Orchestrated merger of Dairylea and DFA in 2014.
INDUSTRY ROLES: Chairman of the Global Dairy Platform; director on the boards of National Milk Producers Federation, National Council of Farmer Cooperatives and the Innovation Center for U.S. Dairy.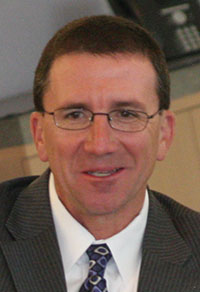 JOHN SNYDER
MANAGING PARTNER, DENTONS
In building a top real-estate development and lending practice for a global firm, John Snyder takes pride in the work done to recruit talented lawyers, and overseeing them as managing partner. "You only get out of something what you put into it; this is true whether it is your career, civic engagement, a hobby or life itself." He'd tell any rising exec that "if you just mail it in or check the box, then whatever you are doing will not be rewarding and you won't be very good at it." 
College: Illinois Wesleyan University, 1991, BA, magna cum laude, Economics and Political Science. The University of Kansas School of Law, 1994, JD, Order of the Coif.
MOST-ADMIRED CEO: "Warren Buffett. He lives in the home he purchased for $31K."
Bucket List: "Travel throughout Europe. I would love to take time to see London and Rome."
Hobby: "Long distance running, cycling and triathlons and have been fortunate enough to
participate in multiple marathons, cycling events and Ironman races throughout the U.S. A high-
light was being able to qualify and race in the Boston Marathon in eight consecutive years."
The one food you wouldn't live without: Chocolate (not sure that is a "food").  
Favorite Movie: Moneyball. The interplay between sports, statistics and business.  It shows how thinking outside the box can be the difference between mediocrity and winning.
First Car: 1980's Subaru sedan. Before it became the official car of Colorado…
Little-Known Fact: I was a band geek in high school. Played the trumpet (and piano).
JOE SOPCICH
PRESIDENT, JOHNSON COUNTY COMMUNITY COLLEGE
Believing a leader needs to be responsible, driven, tireless, and willing to take on challenges, this Fulbright Award winner prides himself on giving his all. Sopcich has done that in various positions at JCCC since 1992. As president, his achievements include a new approach to building the college's $140 million operating budget and a successful fundraising campaign for its new Hospitality and Culinary Academy.
COLLEGE: B.A., M.B.A., University of Notre Dame; Ph.D., University of Kansas
BEST ADVICE: "Purchase a necktie."
MOST-ADMIRED CEO: "Alan Mulally, former CEO of Ford Motor Company. His turnaround of Ford was a great example of what a passionate and determined CEO can do in the face of extreme adversity."
BIGGEST ACHIEVEMENT: "Giving my all to serve the Johnson County community."
BUCKET LIST NO. 1: "Living in Santiago, Chile for a period of time with my wife, Stacy."
PASSION/HOBBY: "Family, running, and Notre Dame football."
ONE FOOD YOU WOULDN'T LIVE WITHOUT: "An egg and sausage breakfast sandwich at Town Topic."
BRAD SPRONG
MANAGING PARTNER, KPMG KANSAS CITY
Feeling fortunate to have lived and worked in many places during his 30 years at KPMG, Sprong has led several multi-country engagements, identifying opportunities and building client teams based on specific needs. He is a member of KPMG's Women's Advisory Board, focused on recruitment, retention and advancement of women and serves with organizations including the NE Kansas/NW Missouri Girls Scouts of America board.
COLLEGE: B.S., William Jewell College
BEST ADVICE: "Raise your hand and be willing to accept opportunities outside of your comfort zone. Learning experiences (some call them failures) are critical to your growth."
MOST-ADMIRED CEO: "Don Hall. He is extremely genuine, has the utmost ethics and integrity, always puts others first and is committed to making greater Kansas City and others more successful."
BIGGEST ACHIEVEMENT: "Helping others advance their careers and/or successes. There is not an achievement which tops watching others succeed and knowing you had a small part in helping them."
PASSION/HOBBY: "Bow hunting and golf."
ANNE ST. PETER
FOUNDING PARTNER, GLOBAL PRAIRIE
Anne St. Peter was an inside-the-Beltway consulting firm executive in her early 30s, and just a few years later, was managing the biggest public relations firm operating in Kansas City. In 2008, this civic-cause whirlwind took the entrepreneurial plunge, co-founding Global Prairie and combining legacy advertising tools with digital marketing strategies, big-data crunching, and more at seven U.S. offices and two in Europe.
COLLEGE: B.A., Political Science, Wellesley College
BEST ADVICE: "Make time to be engaged and involved in your local community. Not only will the community benefit but you will as well."
MOST-ADMIRED CEO: "Henry Bloch and Ewing Kauffman: Both examples of Kansas City entrepreneurs who not only built extraordinary businesses, but also recognized the importance of giving back to our community."
BIGGEST ACHIEVEMENT: "Launching Global Prairie as a Benefit Corporation (B Corp) and being able to donate at least 10 percent of our annual profits to our Global Prairie Foundation to do good in the world through our business."
PASSION/HOBBY: "Architecture and design."
BRENT STEWART
PRESIDENT/CEO, UNITED WAY OF GREATER KANSAS CITY
Citing the ability to empathize with others as essential to being an effective leader, this thirty-year United Way veteran uses his own early-life experience in receiving community services to explain the need for assistance. Stewart has sat on the boards of organizations that include Federal Reserve Bank of Kansas City and the Kansas City Metropolitan Crime Commission. In the military, he was awarded an Army Commendation Medal.
COLLEGE: B.A., Howard University; Master's, Pennsylvania State University
MOST-ADMIRED CEO: "Howard Schultz, chairman of Starbucks. At the center of his success is a focus on treating people—employees, customers and coffee bean farmers—with fairness and respect."
BIGGEST ACHIEVEMENT: "I have been a United Way CEO for more than twenty years and have been given the opportunity to serve in that role in several communities."
BUCKET LIST NO. 1: "Travel to each one of the continents with my wife Monica and authentically experience the cultures that reside there."
PASSION/HOBBY: "I very much enjoy fly fishing."
ONE FOOD YOU WOULDN'T LIVE WITHOUT: "Since coming to Kansas City, I have become a huge fan of barbeque."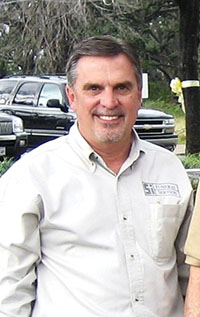 JOE SUHOR
CEO, WILBERT FUNERAL SERVICES
One might consider the funeral-services industry, built around a ritual thousands of years old, largely exempt from true innovation. One would be wrong. Ernst & Young recognized those qualities in Joe Suhor in 2013, naming him Entrepreneur of the Year for the Midwest Region. After more than a decade in sales and engineering for firms working in steel and stone, he joined a burial-vault business in 1983, bought it three years later, and has overseen a series of acquisitions and expansions that have pushed company revenues to nearly $150 million.
COLLEGE: B.S., Architectural Engineering, Delgado College
MULTIPLE INTERESTS: In addition to serving on the Wilbert board, he's on the board of directors for plastics-services specialist Wilbert, Inc., and is chairman of the board for Pierce Mortuary Colleges. 
OTHER ROLES: Suhor has served as an advisory director for U.S. Bancorp, as well as on the board for the Epilepsy Foundation of Kansas and Western Missouri, the
International Memorialization Supply Association and the National Museum of Fun-
eral History's board of regents.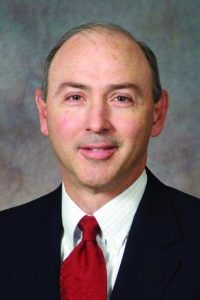 CHARLES SUNDERLAND
PRESIDENT/CEO, ASH GROVE CEMENT
With a fourth generation steering Ash Grove Cement Co.—the largest domestic producer in the U.S.—there's a good chance that anything built with cement within the past 135 years has a Sunderland family connection. Gen-Four has Charlie Sunderland as president and CEO of Ash Grove. No. 21 on the Ingram's 100 list of biggest privately held companies last year.
COLLEGE: B.A., Psychology, Trinity University
BEST ADVICE: "Commit your energy to something bigger than yourself. To paraphrase John Ruskin, the highest reward for your work is not what you get for it, it is what you become by it."
MOST-ADMIRED CEO: "There is an important balance between being respectful and having high expectations. I admire the respectful nature of former UCLA basketball coach John Wooden's leadership while also setting high standards for his players."
BIGGEST ACHIEVEMENT: "A reputation for reliability—personally and as a company. Reliability and consistency are crucial to our success and longevity, and an important part of our company culture."
ELS THERMOTE
NORTH AMERICAN PRESIDENT, TVH
From a partnership that began in 1969, repairing farm equipment and forklifts, TVH has grown in to the rarest of business creatures: A global company that remains family-owned. The co-founding Thermote family assigned young Els Thermote to the U.S. operations, TVH Americas, in 2003, and since then, she's promoted robust growth and turned the company into a leader in materials-handling equipment and supplies.
COLLEGE: Bachelor's, Business Marketing, Hantal (Kortrijk, Belgium)
BEST ADVICE: "Follow your passion with a purpose."
MOST-ADMIRED CEO: "Jeff Bezos. Customer-centric approach and long-term vision."
BIGGEST ACHIEVEMENT: "Moving from Belgium to Kansas through an acquisition, and in over 10 years building a great culture and growing the business 8-fold, together with a strong, engaged team."
BUCKET LIST NO. 1: "Visit 100 countries in the world (at 58 so far)."
PASSION/HOBBY: "Health and wellness, traveling with my beautiful family."
ONE FOOD YOU WOULDN'T LIVE WITHOUT: "Kale."
JONATHAN THOMAS
PRESIDENT/CEO, AMERICAN CENTURY INVESTMENTS
This local boy's career has taken him from Fidelity Investments, to Bank of America, Boston Financial Data Services, First Data Corporation, Morgan Stanley and in 2005, American Century Investments, where he is proud to lead a company with an innovative ownership structure that has directed $1.2 billion in annual dividends toward the work of the Stowers Institute for Medical Research since the year 2000.
COLLEGE: B.A., University of Massachusetts; M.B.A., Boston College
BEST ADVICE: "To maintain any kind of edge, you must understand all aspects of your chosen industry; the learning never stops. If you fall behind, miss the changing preferences of your clients, or what your business rivals are doing to build their market share, you can easily lose your competitive position."
MOST-ADMIRED CEO: "Walt Disney. He's someone who had great vision and grit, and created one of the most admired companies in the world. And he got his professional start right here in K.C."
BIGGEST ACHIEVEMENT: "Returning to my hometown of Kansas City (I'm a Shawnee Mission South grad) to lead American Century Investments."
PASSION/HOBBY: "Outdoor pursuits with my family."
POLLY THOMAS
KC PRESIDENT, CBIZ EMPLOYEE SERVICES
Arriving at CBIZ in 2009, Thomas held several positions prior to being named president of its Kansas City operation in September. Among her achievements is helping to create the CBIZ national onsite clinic consulting practice; earlier in her career, she participated in the implementation of such an onsite center at Cerner. In addition, Thomas is vice president of the board of directors at Turner House Children's Clinic.
COLLEGE: B.S., Physical Therapy, University of Missouri
BEST ADVICE: "Surround yourself with those that you most admire and invest the time in having business mentors both outside and within your organization; those mentors can and should change periodically."
MOST-ADMIRED CEO: "Jerry Grisko of CBIZ. He demonstrates great leadership characteristics but also instills the importance of integrity, commitment and family in all of our business interactions. He continues to support a leadership development program for women throughout our business, which is appreciated and needed in a predominately male-dominated industry."
PASSION/HOBBY: "Cooking and baking with my family."
BOB THOMPSON
PARTNER, BRYAN CAVE
Bob Thompson comes from a farming heritage—the acreage near Nevada has been in the family for more than a century. While he likes to get his hands dirty now and then, he makes his living in more fertile territory: Managing complex commercial litigation for Bryan Cave. He' is co-leader of the food and agribusiness industry group, and a member of the commercial litigation and class and derivative actions client service groups.
COLLEGE: B.S., J.D., University of Missouri-Columbia
BEST ADVICE: "If you are the first to arrive and the last to leave, you are almost automatically in the top 50 percent. Work hard, learn your industry, and spend less than you make."
BIGGEST ACHIEVEMENT: "Trying to keep up with my partners. I have been so privileged to have as colleagues some of the best lawyers and citizens around. I am just trying to do my part to take care of our business."
BUCKET LIST NO. 1: "I have a long list of fun and challenging things I've aspired to."
PASSION/HOBBY: "Production agriculture and specifically the cattle industry."
PAUL THOMPSON
PRESIDENT/CEO, COUNTRY CLUB BANK
Paul Thompson ponders his own success thinking of his father, the late, legendary Byron Thompson. "He was passionate, engaged, energetic, entrepreneurial, tough-minded, but at the same time he cared greatly about the people in our organization and took the time to know them personally," says Thompson. That's the foundation for his own approach to one of the region's biggest banks, with 365 employees and $1.33 billion in assets.
COLLEGE: B.S.B.A., Creighton University; M.B.A., Rockhurst University; Graduate School of Banking, University of Colorado
BEST ADVICE: "Have an inquisitive mind and a passion for what you do. Encourage others and enjoy team successes. Most importantly, demonstrate leadership by providing your own best and honest efforts every day and then assist others you work with to do the same."
BIGGEST ACHIEVEMENT: "The influence I have had in recruiting some tremendously talented people into our organization which, ultimately, has helped our organization to continue to grow and become even more successful."
BUCKET LIST NO. 1: "I would love to play golf at Augusta National Golf Club."
ONE FOOD YOU WOULDN'T LIVE WITHOUT: "Barbecue!"
BRENDA TINNEN
GENERAL MANAGER/SENIOR VP, SPRINT CENTER
Under Tinnen's leadership, Sprint Center—anchor to $6 billion in downtown investment—has exceeded attendance and financial projections every year since its opening and is consistently ranked among the nation's busiest arenas. The accolades she has received include, Executive of the Year by the Kansas City Sports Commission, Woman of the Year from The Central Exchange and Pollstar Magazine Facility Executive of the Year.
ALMA MATER: Oak Park High School, Kansas City, Missouri
BEST ADVICE: "Be humble and hungry. When you're willing to go above and beyond to get results with humility and awareness of the importance of teamwork, excellence is inevitable."
MOST-ADMIRED CEO: "Ronnie Burt at Visit KC. In addition to being smart, a fantastic motivator and superb team player, he is deliberately strategic in his efforts to understand the bigger picture, address details and courageously embrace change."
BUCKET LIST NO. 1: "I believe in living life to the fullest each and every day because tomorrow is not promised."
MIKE VALENTINE
CEO, NETSMART
Mike Valentine ran his own tech solutions company, Maryville Technologies, then went to Cerner for more than a decade, rising to COO, before heading up New York-based Netsmart. One of his first moves was bringing the company to Kansas City, tapping into the culture and talent that have made it an emerging tech hotbed. Netsmart focuses on tech solutions for the mental-health sector, a huge component of care in the U.S.
COLLEGE: B.S., Industrial Engineering, Kansas State University
FAST GROWTH: On his watch, Netsmart has doubled in both client count and revenues, and is both one of the largest private companies in the region, and one of the 100 fastest-growing.
HIRING FRENZY: Netsmart has grown from 185 local employees during its first year here to more than 500 today.
HOBBIES: Hunting, fishing, outdoor activities, spending time on his farm.
LINDA VAUGHAN
PRESIDENT/CEO, REECENICHOLS
Caring matters most to this CEO, which suits a business that touches lives the way residential real estate does. Vaughan started out in 1976, won a Rookie of the Year Award in 1977 and made management a year later. In 2002 she became executive VP at ReeceNichols and then CEO in 2013. Asked about hobbies, she points to what she does every day, "If a hobby is what you do because you enjoy it, then it's my hobby as well."
BEST ADVICE: "Always do the right thing, even when it's the harder thing to do. You will gain the respect and trust of others, that's leadership."
MOST-ADMIRED CEO: "My former CEO, Jerry Reece. His leadership skills earned him a strong following. He believed in his people and gave them opportunities to learn and grow."
BIGGEST ACHIEVEMENT: "The many years I've been part of the ReeceNichols family, the different positions I've held, and now having the opportunity to lead as president and CEO. These are my biggest professional achievements."
MICHAEL VIAZZOLI
PRESIDENT/CEO, BANK OF KANSAS CITY
Viazzoli brought impressive credentials to Kansas City in 1998, including roles in Los Angeles, New York, Zurich and Chicago. He joined Bank of Kansas City in 2011 and is now responsible for banking services delivery for its commercial, wealth management and consumer business units and a food and commodities banking group. His community involvement includes, Lyric Opera of Kansas City and University of Kansas Medical Center.
COLLEGE: Bachelor's, Economics, University of California-Davis; M.B.A., University of Chicago-Booth School of Business
BEST ADVICE: "Have a passion for whatever career path you take. Find the right role in the right organization and all the other pieces of your life will fall into place. Learn when to lead, when to manage and when to act. Culture trumps all."
BIGGEST ACHIEVEMENT: "I don't know if I have gotten there yet. I have had some key moments during my career but I have plenty more years to hit the event."
BUCKET LIST NO. 1: "Growing old with my wife and traveling to see our children wherever they end up."
PASSION/HOBBY: "My family is the only way I want to spend my free time."
ONE FOOD YOU WOULDN'T LIVE WITHOUT: "Kansas City BBQ."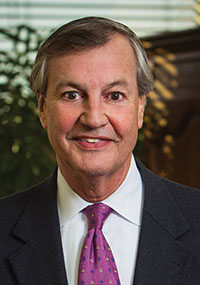 TOM WAGSTAFF
FOUNDING PARTNER, WAGSTAFF & CARTMELL
There's little question, looking back on a law career of more than 45 years, that Tom Wagstaff's most significant achievement was building the firm that has his name over the door. What he learned from that experience as an executive translates into this advice to others: "To be a good leader," he says, "you have to make sure
that the people you're working with focus on fairness and teamwork. It's not about you; it's about the group or the team."
COLLEGE: B.A., American History, Williams College; J.D., University of Kansas School of Law
BUCKET LIST No. 1: "Starr and I plan to spend more time traveling to places around the country. I'm interested in going to significant places like presidential libraries."
HOBBY: "I love to read, and I have a passion for Kansas City's pro sports teams."
ONE FOOD YOU WOULDN'T LIVE WITHOUT: "I can't imagine living without a good steak."
BEVERAGE OF CHOICE: "My dad was in the Coca-Cola business, so it was part of our family. And occasionally, Johnny Walker Black."
FIRST CAR: "An MGB-GT I had in college."
TO YOUNG ENTREPRENEURS: "Step back, make sure you know exactly what it is you want. Take your time planning, then go for it. Make sure you understand the potential pitfalls. Don't look back."
DAVID WARM
EXECUTIVE DIRECTOR, MARC
David Warm understands that the challenges facing Kansas City go way beyond a state line down the middle. There are 16 counties, dozens of cities, and 2.8 million people who want basic services—now, of course—that won't be there without some element of regional cooperation. That's a large part of what MARC does, aligning local government interests in hopes of prudent planning and delivering more efficient services.
COLLEGE: B.A., Political Science and Economics, University of California-Santa Barbara; M.P.A., University of California-Riverside
PREVIOUS STOPS: Before joining MARC in 1990, Warm had executive roles in Liberty, as city administrator, and with KCMO.
FULL SCHEDULE: Among the civic groups and initiatives he's involved with, Warm is on the advisory board for K-State's Olathe campus, serves with boards of nonprofits in healthcare, education and community development, and the board for the Hall Family Foundation.
MAURICE WATSON
CHAIRMAN, HUSCH BLACKWELL
Courtroom wins and losses are easy to measure: Maurice Watson's job as chairman of Husch Blackwell is more challenging than that: He's responsible for developing the firm's strategic direction, then seeing to it that the firm's policies and culture align with the vision. The Harvard-educated Watson is also a member of Husch's legal team that serves clients in healthcare, life sciences and education.
COLLEGE: A.B., Liberal Studies, Harvard College; J.D., Harvard Law School
BEST ADVICE: "Pursue your passion which may or may not be something you are already great at. More important than the work you do, have meaning and purpose for yourself personally and then commit to the work, heart and soul. Finally, find a role model whom you can emulate, style and substance. And, if possible, recruit that person as a sponsor but make sure that you contribute as much to the relationship as you take from it!"
BUCKET LIST NO. 1: "Addressing a joint session of the U.S. Congress."
JAMES WELCH
CEO, YRC WORLDWIDE
After 29 years rising through the ranks to the role of president and CEO at YRC's Yellow Transportation subsidiary, Welch spent about three years at the helm of another company before returning to lead the entire $5 billion YRC Worldwide organization beyond some struggles and forward to today. He also sits on the boards of SkyWest, Inc., a regional airline and Erickson Air Crane, manufacturer and operator of heavy-lift helicopters.
COLLEGE: B.S., West Texas A&M University
BEST ADVICE: "There is still value in working hard and trying to do the right things. Balance of life is important, but in today's world hard and smart work still matters."
MOST-ADMIRED CEO: "Bill Gates built a fabulous company, but now his focus is squarely on the Bill and Melinda Gates Foundation and helping others."
BIGGEST ACHIEVEMENT: "Becoming president & CEO of Yellow Transportation at the age of 45."
BUCKET LIST NO. 1: "The time I have spent with Marcus Luttrell, Lone Survivor."
PASSION/HOBBY: "Lake living and ranching."
ONE FOOD YOU WOULDN'T LIVE WITHOUT: "Steak."
PATRICK WHALEN
MANAGING PARTNER, SPENCER FANE
An Ingram's "Forty Under 40" alum, Pat Whalen has been recognized as a top intellectual property lawyer, a trailblazer in cybersecurity and data privacy and among the best in the world at Internet and e-commerce law. He is also author and/or co-author of numerous articles and books, first-chair veteran of dozens of jury trials, seven-figure verdict winner and a member of several civic and professional organizations.
COLLEGE: B.A., University of Kansas; J.D., University of Texas School of Law-Austin; M.B.A., University of Texas-San Antonio
BEST ADVICE: "Seek first and always to serve those you would lead."
MOST-ADMIRED CEO: "CEO-turned-professor, Clayton Christensen. He leads with tremendous personal integrity, always keeping his priorities and values straight."
BIGGEST ACHIEVEMENT: "Earning the confidence of clients and colleagues at Spencer Fane."
BUCKET LIST NO. 1: "Taking my wife on an extended tour of Europe."
PASSION/HOBBY: "My passion is my wife and children."
ONE FOOD YOU WOULDN'T LIVE WITHOUT: "Seafood."
DEBBIE WILKERSON
PRESIDENT/CEO, GREATER KANSAS CITY COMMUNITY FOUNDATION
Debbie Wilkerson heads one of the true crown jewels of Kansas City, an organization that thrives on the region's uncommon philanthropic spirit, channels that energy into new and innovative programs, and in turn inspires others to find ways to give, too. She took the top spot in 2012, directing a foundation with $2.4 billion in assets—the bloom from a $213.19 seed planted by a few civic leaders who passed the hat to start a charity in 1978.
COLLEGE: B.A., Psychology, University of Kansas; J.D., KU School of Law
PREVIOUS STOP: Before joining the foundation, Wilkerson spent five years as an estate-planning associate at Shook, Hardy & Bacon.
DOLLAR POWER: The foundation issued a grand total of $378.9 million in grants and donor services last year. Since inception, the grants total tops $3 billion.
LEVERAGE: The foundation is home to more than 3,500 charitable funds established by individuals, families and businesses, and has a significant focus on bringing in small donors, as well as the philanthropic wealthy.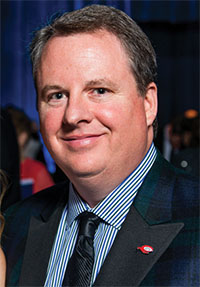 CHAD WILLIAMS
CHAIRMAN & CEO, QTS
In 2005, Chad Williams drew on his background in developing mission-critical facilities and launched Quality Technology Services. Today, it's a public company operating 25 data centers in the U.S., Europe and China, spanning an impressive 4.8 million square feet, and serving more than 1,100 customers. It took him less than a decade to establish a leadership position in ownership, operation and management of data centers.
GOING UP: QTS went public in 2013 at $21 a share, placing the value of the enterprise at more than $257 million. Today? Those shares are trading at nearly $55.
QUALITY COUNTS: QTS was the outgrowth of Williams' Quality Group of Companies, the privately owned parent of other operations in commercial real estate, design-build development, commercial interiors and vehicle and technology leasing.
FAST GROWTH: In the three years since going public, the company's revenues have soared more than 45 percent, from nearly $218 million to more than $402 million.
DANETTE WILSON
PRESIDENT/CEO, BLUE CROSS BLUE SHIELD OF KANSAS CITY
The first woman to steer the ship at the region's largest health insurer took on those duties during tumultuous times (thanks, ACA!) but Danette Wilson has kept BlueKC on course as the market leader, with revenues topping $1 billion. Virtually her entire career has been at BlueKC; she signed on just three years out of college, starting on the marketing side, and made a steady rise through the ranks before assuming command in early 2015.
COLLEGE: B.A., Business Administration, University of Nebraska
BEST ADVICE: "From legendary Husker coach Tom Osborne's Beyond the Final Score: 'When adversity strikes—and it will—I think we have three choices. The first is to quit. The second is to blame someone else. The third is to learn from the experience.' Quitting and blaming others do nothing to help us accomplish our goals. We always have an opportunity to learn from the difficult experiences that we encounter."
BUCKET LIST NO. 1: "To be wearing Husker red in the stands, with my husband and son, when Nebraska wins its next national championship game!"
ONE FOOD YOU WOULDN'T LIVE WITHOUT: "Mexican food from one of Kansas City's many great restaurants."
KEVIN YODER
3RD DISTRICT REPRESENTATIVE, U.S. HOUSE
It wasn't quite the cakewalk his first three congressional elections produced, but Kevin Yoder is nonetheless going back to Congress for Kansas, following a 51-41 percent victory over Democrat Jay Sidie. This trip to D.C. is likely to entail more responsibilities with an additional term of experience, but it's hard to top a seat on the all-important House Appropriations Committee, which controls the nation's purse strings.
COLLEGE: B.A./B.S., English & Political Science, University of Kansas
POLITICAL ROOTS: Yoder's first large-scale venture into politics was a presidential campaign he won—for student body president at KU.
ROAD TO D.C.: After practicing law at a pair of Johnson County firms, he won three terms in the Kansas House, serving on the Appropriations Committee there, too, then won his first race for Congress in 2010.
PRO-BUSINESS RECOGNITION: Yoder is a past winner of the Guardian of Small Business award from the National Federation of Independent Business.
JULIAN ZUGAZAGOITIA
DIRECTOR/CEO, NELSON-ATKINS MUSEUM OF ART
Kansas City's iconic art museum had just four directors in its first 77 years before Julian Zugazagoitia became its CEO in 2010 on the strength of his international scholarship, museum-direction experience and reputation as a consultant. He's currently preparing for the opening of the Bloch Galleries in the spring, and "we will also be announcing some marvelous acquisitions in the near future."
COLLEGE: Diplomé de l'Ecole du Louvre, Art History, and Ph.D. in Philosophy, Aesthetics, from the Sorbonne, Paris IV. Dissertation: The Total Work of Art as Horizon of Modernity
BEST ADVICE: "Never forget that success is not an individual gain. You must create teams that bring out the best in each of the participants."
MOST-ADMIRED CEO: "Reynold Levy, former president of the Lincoln Center for the Performing Arts, and now president of the Robin Hood Foundation. I admire him for his work in the corporate world, as president of the AT&T Foundation, and also for his tenure at the Lincoln Center, where he led a $1.2 billion transformation of the campus."
Methodology
The Ingram's 250 field is largely, but not entirely, determined by our editors' best assessments of the financial throw-weight each member has in his or her professional arsenal. Often, that comes down to simple matters of capital resources: As a starting point, executives from the largest organizations clearly wield more commercial influence than those at one-man shops and startups. But corporate revenues, C-suite salaries or employee payroll totals don't alone define what it takes to make this select field. We assess the influence that these leaders have on regional commerce, on public policy, on civic initiatives and on philanthropic ventures. Their ranks represent the largest employers in the region and the size of revenues, yes, but we also consider profitability, which is why some large-company executives one might think of as slam-dunk picks don't show up here. And we've carved out space for a select few who, though retired from day-to-day corporate life, still wield huge influence on matters that shape regional business and define us as a community. Is it all purely scientific? No. But a combined 50 years of editorial experience covering business here tells us that these people, at this time, are the most powerful business leaders in the Kansas City area. 
Submit Your Nominations
An interesting exercise for our readers and your associates may be to create your own list of the most powerful and influential business leaders in the greater Kansas City region. Your choices may often be the same as our own; however, we would be interested to know whom we may have missed and what makes your candidate qualified to be included in our 2018 class. Please email DBoone@Ingrams.com.