Thanks, COVID-19! Big XII Tournament Shut Down
---
---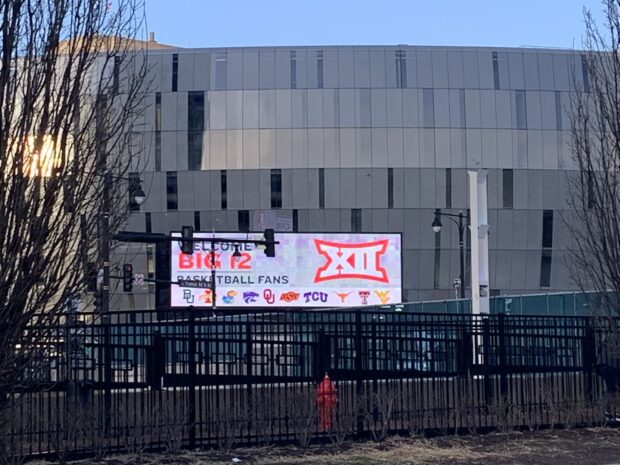 ---
Kansas State University fans were able to watch their team beat Texas Christian University 53-49 at the Sprint Center on Wednesday night, but as of today, the rest of the scheduled Big XII tournament games have been canceled due to the COVID-19 coronavirus.
Estimates have the tournament bringing in at least $12 million in economic impact a year to Kansas City annually during the games, but that figure is sure to be much lower this year, with hotel-room cancellations and skipped travel plans.
A joint statement by Mayor Quinton Lucas, , Health Department Director Rex Archer and Emergency Medical Services Medical Director Erica Carney said that "While Kansas City was eager and prepared to host fans from across the country during the Big 12 men's and women's basketball tournaments this weekend, keeping our community – and their players – safe remains our top priority. We support the Big 12's decision to limit fan attendance at all tournament games and we still look forward to welcoming the Big 12's men's and women's teams to our region. As a reminder, there are still no confirmed COVID-19 cases in Kansas City, Missouri. We continue to closely monitor the situation and make decisions accordingly. We will continue providing updates as we have them."
Meanwhile, The University of Kansas, which is on spring break, is delaying return to classes until March 23 and will have courses conducted online, though that date could be pushed back even further.
In macroeconomic news, stocks once again this morning took a trading halt after the S&P 100 plunged by 8 percent.