Terracon Names Srinivasan as President
---
---
Terracon Consultants, the Olathe-based engineering firm, announced new details of its succession plan this afternoon, with COO Vasan Srinivasan becoming its new presdident of the employee-owned firm, taking over those duties from CEO David Gaboury. In a news release announcing the transition, the company said Srinivasan is assuming leadership of Terracon's operating company, which includes the firm's geographical operating groups, service lines, business sectors, and its quality group, which provides professional services nationwide.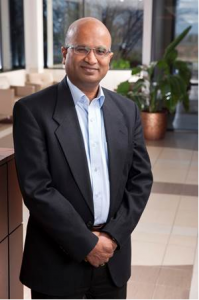 Gaboury had served in that capacity the past 20 years. On his watch, the company soared 57 spots on Engineering-News Record's Top 500 Design Firms list and exceeded $600 million in revenues. He and  Srinivasan will continue the executive transition throughout the year, the company said.
"Vasan has been a large part of Terracon's success. His drive to advance innovation in all we do, his initiative, and his commitment to our employees, clients, and communities makes him a highly effective leader," Gaboury said. "He represents the outstanding quality and dedication of the employee-owners at Terracon."
Srinivasan joined the firm a decade ago when Terracon acquired Cincinnati-based H.C. Nutting, then advanced from senior engineer to geotechnical engineering manager to division manager, then Western Operating Group manager and executive vice president, until becoming chief operating officer. He has held a seat on the company's board of directors since 2013.