Despite change, agribusiness retains its unique position in Kansas City's economy.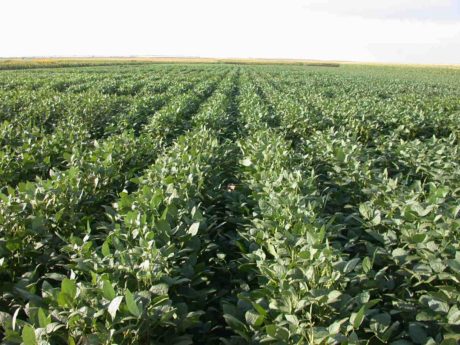 On the surface, it might appear that agribusiness has been easing its grip on the broader economy of the Kansas City region in recent years. There are good reasons to think that:
In May 2018, Bartlett & Co., a 111-year-old agribiz anchor here as one of the region's largest private companies, sold for an undisclosed price to a Utah company specializing in transportation of commodities and materials. Two years earlier, in its last reported financials, Bartlett had annual revenues of $2 billion and had ranked No. 16 among the region's largest private businesses.
Just months later, an Indiana-based company called The Andersons acquired the interest it didn't already own in Lansing Trade Group, fifth-ranked among private companies here with  revenues of $4.8 billion in 2017.
Then last month, Kansas City Southern, which shipped more than $355 million worth of grain and food products in 2020, agreed to be acquired by Canadian-Pacific Railway for $25 billion. KC Southern was No. 9 among the largest public companies in the region, with $2.6 billion in 2020 revenues.
But all of that is, indeed, on the surface. If you dive a bit deeper, you can see that the Kansas City region's historical ties to production agriculture, to food processing and packaging, and to shipping and distribution remain rock-solid.
"Agriculture and agribusiness are both prospering in the Kansas City area. I see no reason for that to change," says Bob Petersen of Petersen Consulting. He should know; he's the past CEO of the American Royal and former executive director of the Agribusiness Council of Kansas City. "The fundamentals are there, the production is there, and, of course, farmers continue to get more productivity,  with better crop and livestock genetics and high-tech equipment."

And all of that output, agribusiness executives say, has to be delivered from the farm, the ranch, the feedlot or the dairy barn. It has to be processed, it has to be packaged, it has to be shipped to retailers so it can go into a meat case, on the shelf or onto a restaurant plate for consumers. And Kansas City remains steeped in agribusiness assets to make all of that happen, even after the "loss" of some big-name companies in recent years, losses that may be more a matter of wounded civic pride than actual economic impact, executives say.
"If you drill down a bit, even after these recent mergers, I think the Kansas City work force and the nature of it remain largely unchanged," said Petersen. Bartlett's acquisition extended the reach of its new parent; it didn't supplement existing strengths or business operations. Given that, he said, "by and large, that work force and that economic activity continues on, as I see it, pretty much unchanged."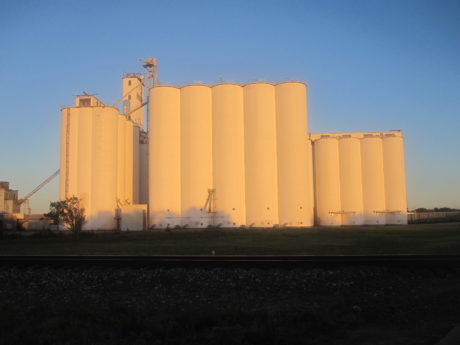 The same might be said for Lansing Trade Group under The Andersons. It retains the bulk of its Kansas City-area work force, and as an operating unit of the larger company, is still engaged in the trade, storage and transportation of grains.
One could even argue that the Kansas City Southern deal with add additional fiber to the agribusiness muscle of this region, allowing the Canadian parent access to southern ports and overseas markets that it didn't have before. And the company has already declared that Kansas City will remain the U.S. headquarters for operations here.
Challenges and Opportunities
Farmers around the world are always at the mercy of conditions outside their control—weather being perhaps the biggest threat—but if any man-made condition can threaten agribusiness' economic supremacy in this region, you'd have to start with ag policy. 
Just last month, Missouri Attorney General Eric Schmitt led a coalition of 12 states in filing suit against President Biden's administration over
massive expansion of federal regulations through executive order, potentially impacting nearly every aspect of the economy and Missouri household.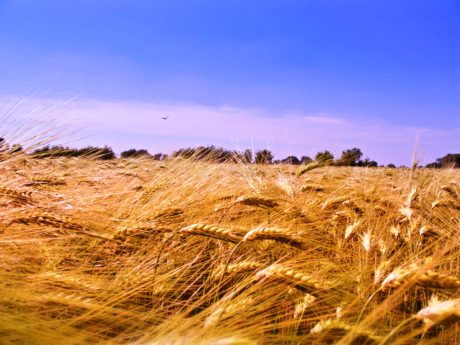 That brought immediate applause from Garrett Hawkins, newly installed president of the Missouri Farm Bureau. "For decades, farmers and
ranchers have led the way in producing more food, fuel and fiber while reducing their environmental impact, including capturing carbon in more ways than ever," Hawkins said. "Government should not get in the way of our continued progress by adding regulations that dramatically increase production costs."
Richard Felts, his counterpart with the Kansas Farm Bureau, concurred, but has additional concerns. 
"Our members face a number of challenges every day, including uncertainty in prices, trade, regulation and, of course, the weather," Felts said. "But what we're also known for is our resiliency and ability to adapt. Many of our members operate family farms that are more than 100 years old. That doesn't happen unless you have the wherewithal to survive." 
In policy terms, he thinks efforts to infuse farming with the latest in tech tools will keep the sector strong. "We've known for a long time that broadband access is insufficient in rural areas, and COVID-19 put it in the spotlight," Felts said. "We'd also like to continue to see a lessening of trade barriers.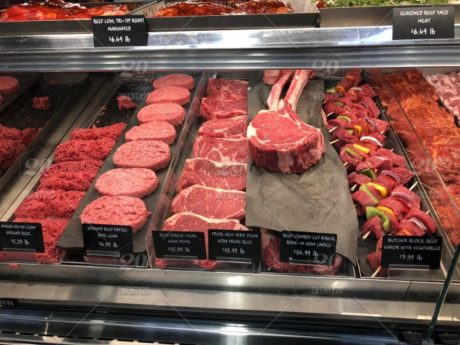 "Kansas farmers and ranchers can compete around the world if they're working on a level playing field. I also know it is vital to reduce burdensome regulations and manage risk with federal crop insurance to let farmers and ranchers do what they do best—grow food for the world."
On the whole, Petersen sees reasons to be optimistic.
"I don't recall seeing in business circles a more entrepreneurial era than what we're in right now," he says. "We see companies small and mid-size and larger, but we're also seeing under the radar, entrepreneurs out there still looking for a niche where they can provide a needed service or product and make money doing it. 
"We have that classic agribusiness, but also this wonderful wave of innovation that is sweeping over us now, with new ideas for how to improve productivity and efficiency in a centuries-old business."
The Ag Impact
Total agriculture, food and food processing sector contribution to the Kansas City-area regional economy: 
DIRECT EFFECT:
EMPLOYMENT
53,223.3
% EMPLOYMENT
3.56%
OUTPUT
18,747,743,275
% GROSS REGIONAL PRODUCT
14.04%
INDIRECT EFFECT:
EMPLOYMENT
30,745.2
% EMPLOYMENT
2.06%
OUTPUT
6,197,694,722
% GROSS REGIONAL PRODUCT
4.64%
INDUCED EFFECT:
EMPLOYMENT
30,535.0
% EMPLOYMENT
2.04%
OUTPUT
4,353,262,666
% GROSS REGIONAL PRODUCT
3.26%
TOTAL EFFECT:
EMPLOYMENT
114,503.5
% EMPLOYMENT
7.66%
OUTPUT
29,298,700,662
% GROSS REGIONAL PRODUCT
21.94%
Source: Agribusiness Council of Kansas City