A combination of 15 independent smart-home design firms from around the country have joined forces to form a single entity with a national reach. Based in Overland Park, Bravas LLC was recently put together with $75 million in financing by Presidio Investors, a private-equity firm with offices in Austin, Texas, and San Francisco.
Bravas' chief executive officer is Ryan Anderson, owner of Kansas City, Kan.-based Elevated Electronics, which provides technology design solutions for luxury homes and commercial developments in the area. 
"To have an investment platform, operating as one national brand, changes the way business is done in our industry," said Anderson said in a press release. "We are stronger together, sharing local and national resources that shape our ability to accelerate growth and improve the homeowner experience."
The new company has locations in 13 states comprising 285 designers, engineers, installers, technicians and programmers that, combined, completed 3,500 residential projects last year.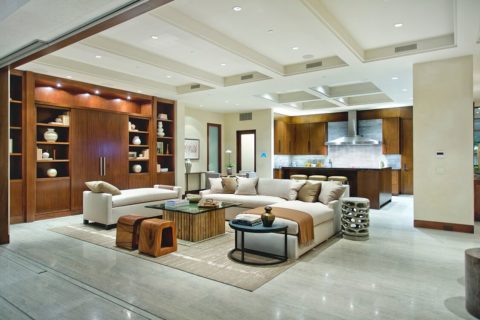 When designing homes and offices, Bravas concentrates on lighting and shading, climate control, entertainment systems, wellness features, security and surveillance, energy and power usage, as well as other technologies. The Bravas umbrella company has access to a network of architects, builders, interior designers, and other related firms across the country.
"We will bring the industry's best dealers into the Bravas family and continue to focus on the life-long local relationships we build with our customers," Anderson said. "We also look forward to building the most intelligent homes in Kansas City." 
Other than Overland Park, Bravas is made up of companies with offices in Arkansas, California, Florida, Georgia, Indiana, Maryland, Minnesota, New Jersey, Oklahoma, Tennessee and Texas.