Small Business Administration sees large expansion with center openings
---
---
Twenty new Women's Business Centers across the country are now open through the U.S. Small Business Administration.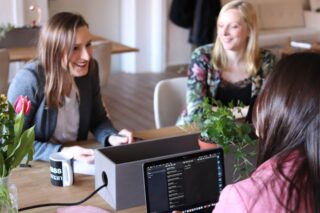 The opening of these new locations marks the largest single expansion of Women's Business Centers in organization's 30-year history.
Centers will serve as a source to women-owned businesses at they continue to recover from the lasting effects of COVID-19 on business and operations.
Each location will be hosted in rural and underserved markets, according to a news release from the U.S. Small Business Administration.
Among these 20 new locations is one located in Springfield, Mo. called the New Growth Women's Business Center.
"Over the past several months, we have seen Women's Business Centers provide aid to our nation's innovative and determined entrepreneurs, allowing countless small business owners to pivot with confidence to stay afloat during the pandemic," SBA Administrator, Jovita Carranza, said in the release.  "Adding these new Women's Business Centers to the already existing network of centers across America will boost timely resources to our nation's female economic drivers, providing them with local training and counseling."
Along with the opening of these locations, SBA said it plans to launch Ascent, a free digital e-learning platform geared to help women entrepreneurs grow and expand their businesses.