A launch is set to take place in the near future of the Restaurant Revitalization Fund through the Small Business Administration (SBA).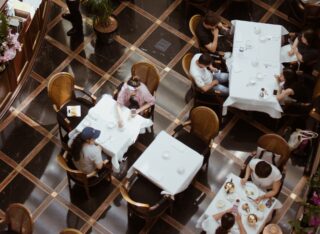 Its upcoming start follows closely behind the rollout of the Shuttered Venue Operators Grant program (SVOG), which has been on pause since its portal crashed on April 8. This was shortly after it opened applications to venues and theater operators.
According to an April 16 email from the SBA, the agency said it plans to, "reopen the portal by the end of next week."
The Restaurant Revitalization Fund is a $28.6 billion endeavor that will be different from the SVOG in a number of ways, according to the agency.
For one, restaurants will not have to register with the federal government's Sam.gov or apply for and receive a DUNS number. Through the SVOG program, applicants would have had to do to this in order to apply.
These small changes seem to be part of an effort by the SBA to make the program accessible to the most disadvantaged and smallest businesses, for which these sorts of requirements often serve as hurdles to getting the help they need.
Eligible applicants will be able to apply a few different ways, including through the SBA portal, over the phone or through various SBA "restaurant partners" that will include services vendors and payroll processors.
A seven-day pilot period will be conducted ahead of the launch of the Restaurant Revitalization Fund.
The new grant program will also offer different calculations for restaurants based on when they opened. Businesses open before 2019 will use a calculation based on revenue comparisons with 2020. Those that opened after March 11, 2021, can use a calculation based on their eligible expenses.