The acquisition of Kansas City-headquartered Custom Truck One Source has been finalized, the specialized truck and heavy equipment solutions provider selling to Nesco Holdings, Inc.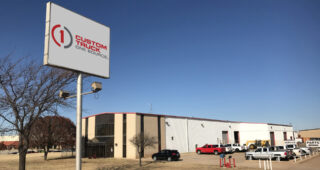 Image courtesy of Custom Truck One Source
---
News of the acquisition was originally announced back in December 2020. Today, the transaction closed at a hefty $1.475 billion, according to a Friday news release.
Merging the services of the two companies delivers one, larger platform for customers, creating a leading one-stop-shop for specialty rental equipment.
Effective immediately, the company has been renamed Custom Truck One Source, Inc., in partnership with an affiliate of Platinum Equity, LLC.
"We are truly excited about bringing these two great companies together," Custom Truck One Source co-founder and CEO, Fred Ross, said in the release. "We believe that our stockholders will realize the benefits of the combination as we create one of the largest specialty rental fleets in the country. Moreover, we are excited to bring a larger platform to our customers and to continue to provide them with the outstanding customer service they have come to expect from both of us."
Shares of common stock for company will trade on the New York Stock Exchange (NYSE) under the ticker symbol "CTOS" beginning on April 5, 2021, according to the release. Its existing warrants will trade on the NYSE under the ticker symbol "CTOS.WS". 
Platinum Equity has invested to become the majority stockholder of the company, according to the release. Existing CTOS equity holders have became minority stockholders. For Nesco stockholders that prior to the acquisition held majority stock in the company, those will retain their ownership positions with the company.