Saint Luke's Buying Bulk of Mosaic Clinics
---
---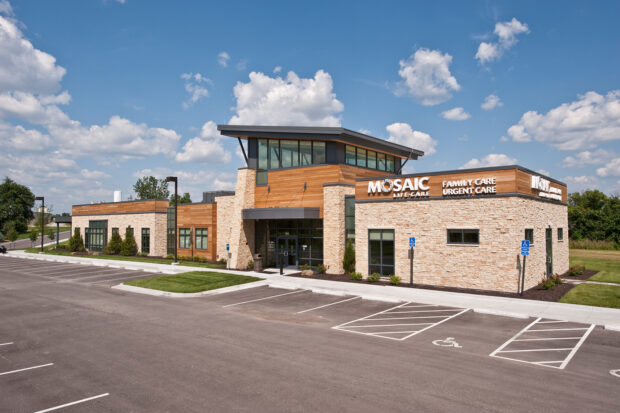 ---
Saint Luke's Health System announced this week that it would acquire all but two of the Northland clinics operated by St. Joseph-based Mosaic Life Care. Terms of the deal were not disclosed, but the sale represents a significant marketplace pullback for Mosaic, pivoting from a strategy put in place several years ago to connect with consumers closer to where they live and work.
Saint Luke's said it would offer primary care and limited specialist care at three of the Kansas City properties—Shoal Creek, Burlington Creek and Highland Plaza—plus clinics Mosaic had opened in Parkville, Platte City and Smithville. Two clinics closer to Mosaic's home turf in St. Joseph, in Excelsior Springs and Kearney, remain part of that system, allowing Mosaic to make additional investments at the main medical center.
Mosaic will also relinquish the naming rights it had secured earlier this year for the redevelopment of Kemper Arena. In February, the Kansas City Council approved an ordinance allowing Foutch Brothers, a local development company, to buy the arena for a dollar and transform it into Mosaic Life Care Arena, a two-tiered youth sports facility.
That got the city off the hook for $1 million in annual maintenance costs, plus an estimated $12 million that would have been needed to demolish the historic structure. The Foutch Brothers plan called for a facility that would be home to a sports health clinic for youth, basketball and volleyball courts for tournaments, a training area, aquatics area, one of the largest indoor running tracks in the nation, and other sports opportunities.