Creighton University's Rural Mainstreet Index for June was released today, and if it showed anything, it showed that things in the rural heartland could be worse: After all, they were—in May.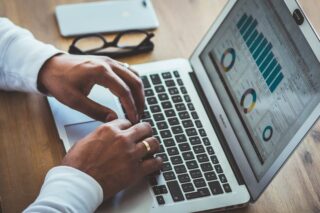 The June index, based on surveys of bankers in a 10-state region including Missouri and Kansas, rose significantly in multiple areas, relative to the scores from the previous month. But in each case, the reading was substantially below levels that indicate growth.
It was the third straight month the index reflected recessionary economic conditions, with the overall index rising to 37.9. That's up sharply from 12.5 percent in May and the record low of 12.1 percent in April, but still well below growth neutral. The index ranges between 0 and 100 with a reading of 50.0 representing growth neutral.
"Even with a slight recent rebound in prices, farm commodity prices are down by 7.3 percent over the last 12 months," said Ernie Goss, Chair in Regional Economics for Creighton's Heider College of Business.  "As a result, and despite the initiation of $16 billion in USDA farm support payments, only 3 percent of bankers reported positive economic growth
 Among the survey's findings for June, the report said:
More than 75 percent of bank CEOs reported an economic downturn in their local area.
Almost one-third of bankers with local ethanol plants reported current production shutdowns, permanent or temporary.
Slightly more than one-third expect low commodity prices to be the greatest economic challenge over the next 12 months for their banks.
More than one-fourth of bankers, 27.3%, indicated that rising loan defaults represented the biggest challenge for their banks for the next 12 months.
Borrowing by farmers expanded for June, but at a slower rate than in May. The borrowing index fell to 63.6 from May's 72.2. The checking-deposit index declined to 77.3 from May's 86.1, while the index for certificates of deposit and other savings instruments increased to 51.5 from 48.6 in May.
Among its findings by state, the June RMI for Missouri rose to 38.1 from May's 15.3. The farmland-price index increased to 47.8 from 43.2 in May. The state's hiring gauge climbed to 54.6 from May's 11.2.  Compared to 12 months ago, employment in urban areas of the state, was down by 11.4%, while jobs for rural areas of the state were down by 11.3 percent.
In Kansas, the RMI rose to 37.6 from May's 9.2. The state's farmland-price index expanded to 47.7 from 38.1 in May. The new-hiring index advanced to 45.5 from 3.4 in May.  Compared to 12 months ago, employment in urban areas of the state, are down by 9.3 percent, while jobs for rural areas of the state were down by 9.7 percent.