A new study from CareerCloud shows that "retail salesperson" is the most common and competitive job in Missouri, at 1,359 jobs per 100,000 people.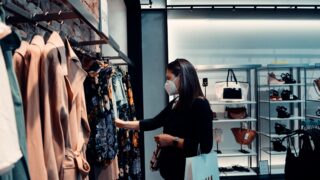 Neighboring Kansas also shows retail as the most competitive job. The study uses recent data from the Bureau of Labor Statistics, the U.S. Department of Labor and the Census Bureau.
The study is in line with other statistics about the U.S. job markets as a whole. Retail sales positions represent 1,379 jobs per 100,000 people in the country. 
Cashier positions also are a heavily occupied position in the U.S., making up 1,115 jobs per 100,000 people.
As technology has evolved over the years, the viability of positions like a cashier remain uncertain as larger corporations experiment with new technology in their stores.
Companies such as Walmart have tried an all-self-checkout store. Amazon now has two grocery stores in the state of Washington where customers can simply walk out and be charged for their items without having to go through the checkout process.
With millions of Americans vying for positions, the availability for these types of jobs will only become more scarce.
Statistics from the CareerCloud study also show that the fastest-growing jobs in the U.S. through 2028 are solar installers, wind turbine technicians, home-health and personal-care aides and occupational therapists.