Research Medical Center CEO Taking New Job
---
---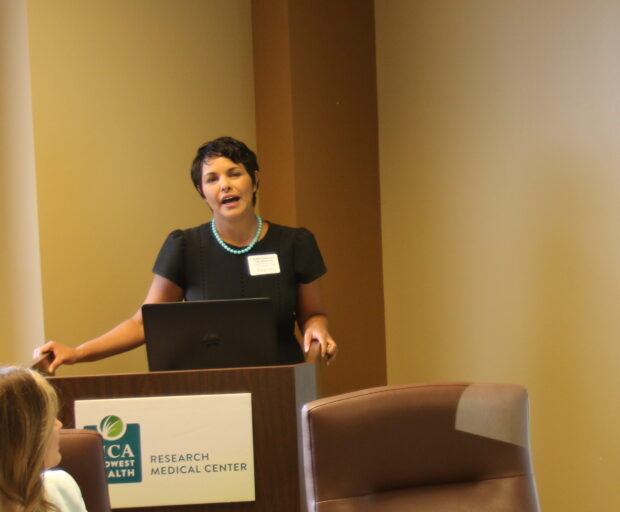 ---
Jackie DeSouza-Van Blaricum is stepping down from her role as chief executive officer of HCA Health Midwest's flagship Research Medical Center, a position she has held since 2014. She's moving on to become chief executive at HCA's Riverside (Calif.) Community Hospital, she announced at Ingram's 2019 Healthcare and Insurance Industry Outlook assembly last week. She is leaving Research on May 6 and will start the new position on May 13. Johnathon Myers, the current chief operating officer at Research, will serve as interim CEO.
It's the latest career step for DeSouza, who has gradually made her way up the corporate ranks at HCA. She has been in the local market for 16 years, starting in 2003, when HCA had acquired and was absorbing Health Midwest. At that time, she was named associate administrator to support the Health Midwest's division president and chief financial officer during the conversion. Later in 2003, DeSouza was promoted to chief operating officer of Overland Park Regional Medical Center. She previously worked in Aurora, Colo., as administrative resident of HCA Health ONE at The Medical Center of Aurora.
The search for DeSouza's replacement is currently underway, said Christine Hamele, a public relations executive for HCA. Though there is no definite timetable to find a new CEO, the company would like to fill the position as quickly as possible and is looking at candidates both internally and externally.
"We're always excited when our leaders can take that next step," Hamele said. "She does a fabulous job as a woman in health care and business."