Requirements expanded for Missouri energy aid program
---
---
Missouri residents who meet certain guidelines may be eligible for additional assistance to help pay for home utility costs this winter.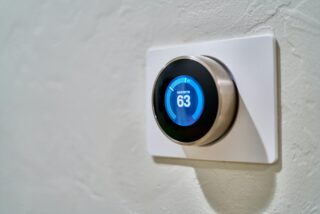 Amid several days of bitter winter weather including severely-low temperatures, Missouri Gov. Mike Parson announced changes to the state's Low-Income Home Energy Assistance Program (LIHEAP) Energy Crisis Intervention Program.
Residents facing utility shut-offs or disconnection in the past have been eligible to receive the minimum amount needed from the Energy Crisis Intervention Program to get service restored from November through May.
Now, residents meeting certain requirements can receive the maximum amount, up to $800, toward home energy costs.
"We are very pleased to announce this improvement to the Energy Crisis Intervention Program, especially given the extreme winter weather our state is currently facing," Parson said in a statement. "Since many Missourians remain in crisis for subsequent months, paying only the minimum to keep a low-income household out of crisis tends to prolong the situation. Now, we can make it faster and easier to resolve a household's crisis situation."
To qualify, individuals must be U.S. citizens or legal permanent residents; meet income requirements based on household size and fuel type; be responsible for paying home heating costs; and have less than $3,000 in bank, retirement and investment accounts, according to a news release from the governor's office.