Despite the nationwide run-up in housing values, Kansas still comes out looking like a bargain compared to any region and larger metro area on either coast.
As one of the nation's most affordable states—ranked as high as No. 2 in various objective measures—Kansans can live better on their take-home pay than their counterparts in many areas of the country, and they have more disposable income after meeting their living expenses. 
The benefits of that, to both employer and employee, are clear: The labor costs in Kansas, even when lower than national averages, create a competitive edge for business owners, while the employees can realize a higher standard of living.
In fact, compared to national averages, Kansans enjoy advantages in every one of the six key components of cost-of-living measurements—groceries, transportation, health care, and miscellaneous goods and services.
But housing costs, in particular, set the state apart, falling considerably below the national average.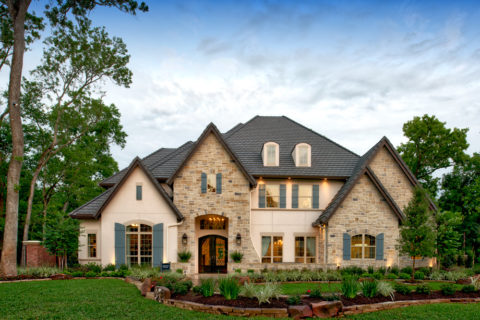 Here's just one example of affordability in action: In Kansas City, a household earning the median household income of $79,900 can afford to purchase any one of nearly 90 percent of the area's homes. In San Francisco, the nation's most expensive city for housing, a family earning the median income of $113,200 can't even think of buying a home until their incomes triple: the median home price there last year—$1.3 million—was out of the reach of 80 percent of residents.
Even in more volatile new-housing markets, Kansas and its communities ranked well. According to the National Association of Realtors, cities in the Wichita and Kansas City regions ranked well down a listing of more than 150 of the nation's largest cities in terms of actual home sale prices, often considered a better indicator of the prices that transferees would pay. 
The state's strength is in its Midwestern location, an area with median home prices well below those around the country. According to 2020 Census data, the estimated median value of homes in Kansas—new and used combined—was roughly $264,136 in late 2021. That was nearly 15 percent below the national figure of $308,800. And for new homes, the difference is even more stark, with a national average price of $408,800 in 2021.
The NAR listed the median home sales price in the Wichita area at $196,800 for 2021, while Kansas City stood at $283,300, which includes homes in that metropolitan area's most expensive suburb, Johnson County. Topeka, the state capital and the third-most populated center, had a median value of $172,500. Compare each of those figures with the national median value of $363,800, and the advantages for Kansas homeowners become immediately evident. 
Around the state, some interesting differences can be found, depending on how close a given location is to the major population centers. Measuring the cost of living in the Kansas City region, for example, is an exercise in extremes. Although like most of the Midwest, this area is strong on affordability, it includes major differences between the upscale suburban neighborhoods in Johnson County, the college town enclaves like Lawrence, and the region's many small towns and rural communities, many of them less than half an hour's drive from the more populous cities. 
Franklin County and its largest city, Ottawa, effectively demonstrate that dynamic. Just 20 minutes south of Lawrence on U.S. 59, that area boasts homes with an average value of roughly $158,987—less than half the $394,000 for neighboring Johnson County. And the farther removed from the major areas, the more bargains can be found. In some counties, the average value of a home falls below $50,000. The flip side to this affordability is that residents in areas like that can normally expect to earn substantially less than in other parts of Kansas, unless they live within commuting distance of the state's larger job centers.