On both sides of the state line, online ranking and review website Niche noted the top school districts in the Kansas City area and in Kansas and Missouri.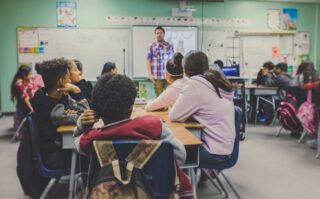 The Blue Valley and Blue Springs school districts were the area's highest-rated districts in a new ranking by Niche.
Niche's 2021 Best Schools study bases its rankings on reviews from parents and students, along with information from the U.S. Department of Education.
The 2021 study has four area districts — all in the suburbs — with an A+ ranking. In order of ranking, the area districts with this top mark are Blue Valley School District in Overland Park, Blue Springs School District, De Soto School District and Lee's Summit School District.
Olathe Public Schools, Park Hill School District, Shawnee Mission School District and North Kansas City School District all received an "A" on Niche's grade card.
Kansas City-area schools showed well in Niche's overall rankings for the state of Kansas, with Blue Valley and De Soto ranked numbers 1 and 2, respectively. They were joined in the top 10 for the state by the Olathe district, at No. 5, and the Shawnee Mission district at No. 8.
On the Missouri side, St. Louis-area schools dominated the top of the list. The Blue Springs district, at No. 4, and Lee's Summit district, at No. 6, are the only Kansas City-area districts in the top 10 for the state.
To review the complete list of rankings by Niche, click here.