Private insurers to cover cost of at-home rapid antigen tests
January 2022
---
---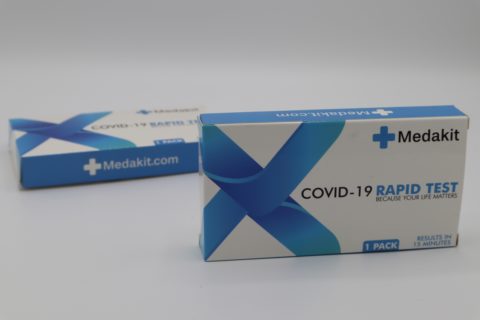 With the nation recording the highest case COVID-19 case counts since the pandemic began in March 2020, the Biden administration has directed private insurers to cover the cost of up to eight at-home coronavirus rapid tests per person, per month.
The Department of Health and Human Services announced that the new policy would take effect Saturday, covering all FDA-approved at-home tests. Though such tests are in short supply at the retail level, consumers who are able to find them can buy them at stores or on-line; the cost will be covered by showing proof of insurance, or by reimbursement after the purchase, if necessary, HHS said.
"Today's action further removes financial barriers and expands access to COVID-19 tests for millions of people," said Chiquita Brooks-LaSure, administrator of HHS's Centers for Medicare and Medicaid Services.
Though imperfect—recent studies show that the tests may not effectively identify infectiousness within the first three days after onset of symptoms—experts say they nonetheless are important tools that can help individuals contribute to the fight against further transmission. The Omicron variant of the virus that is driving the most recent outbreak may be less deadly and produce milder symptoms, but its vastly higher level of transmissibility means far higher case counts overall, and therefore, more raw numbers of severe cases.