A new PPP announcement was made late afternoon Tuesday, the SBA updating forgiveness guidelines for small business owners who have received loans through the Paycheck Protection Program and issuing new guidance titled Interim Final Rule on Revisions to Loan Forgiveness Interim Final Rule and SBA Loan Review Procedures Interim Final Rule, according to reporting from Forbes.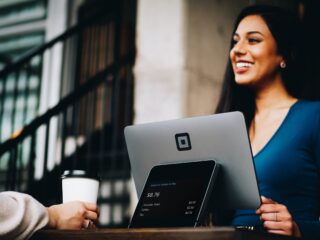 Several changes have been made over the last weeks in regard to rules, applications and guidance. The new Interim Final Rule released on June 22 has now officially arranged these changed into the Interim Final Rules governing loan forgiveness and the lender review process, according to Forbes.
New guidance released has updated the language of the Final Rules to include the changes enacted via the PPP Flexibility Act of 2020, Forbes reports.
This includes the 24-week extension, the 60% rule, the extended loan payment deferral period, the extension of the "employee rehire amnesty" period, the new employee reduction exception to forgiveness reductions and the new EZ Forgiveness Application.
Businesses have until June 30 to apply for a PPP loan, if they have not already done so, according to reporting by Fox Business. If the loans are not forgiven, a business will have five years at 1 percent interest to repay the loan, rather than the initial two years
Updates to the PPP provide clear new guidance listed below, reports Forbes:
Borrowers can file for forgiveness during the 24-week period immediately after they have spent sufficient amounts to merit this.
Forgiveness for owners (including S or C Corporation shareholders) will be limited to 15.385% for the 8-week period or 20.833% for the 24-week period of their 2019 compensation, and in certain other ways.
State required closings, and the inability to rehire or find qualified replacement employees will be interpreted in a borrower-friendly manner.
As of Tuesday, more than 4.67 million loans worth close to $515 billion had been distributed through the program, according to Fox Business. Congress allocated about $610 billion to the PPP, leaving roughly $100 billion left over in the fund.
It is currently unclear what will happen to the remaining money once the program expires at the end of the month.