Pharmacies prepared to vaccinate public in Mo., Kan.
---
---
A few big-name pharmacies say they are ready to begin vaccinating the public in Missouri and Kansas as soon as they receive word to proceed from each state.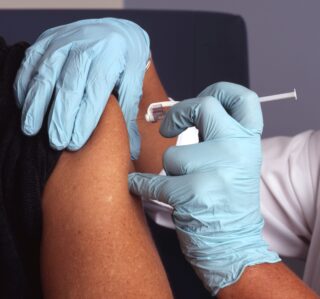 CVS and Walgreens are prepped to give the shot at thousands of store locations. For CVS, this includes its pharmacy locations inside Target stores.
Hy-Vee and Walmart are two others that say their pharmacies are ready for public vaccination.
"We are ready and willing to assist with vaccine distribution in all of the eight states that we operate in, including online appointment scheduling and Hy-Vee Healthy You Mobile units, to help streamline the vaccination process," Hy-Vee said in a statement.
The Iowa-based supermarket chain said its pharmacies will be a go-to place for a COVID-19 vaccine and that it is waiting to hear from Kansas and Missouri regarding their next steps.
Walmart's vaccination plan includes offering the vaccine at its Sam's Club pharmacies, too.
CVS said it has an agreement with the Department of Health and Human services to administer the COVID-19 vaccine to the public when it becomes available and has the capacity to administer 20-25 million shots a month.
Around 9,000 Walgreens locations will offer COVID-19 vaccines when they become available to the public. They are also waiting to hear from the CDC, Missouri and Kansas on how to proceed.