Pence breaks tie for Brownback
---
---
It took a visit and a vote from Vice President Mike Pence to advance Kansas Gov. Sam Brownback's nomination as the nation's ambassador-at-large for International Religious Freedom.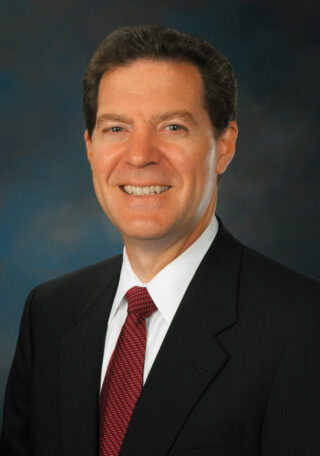 The cloture vote happened on the Senate floor Wednesday afternoon.  The votes were stuck at 49-49 before Pence came in to act as the tie-breaker. GOP Senators John McCain and Bob Corker were not present for the vote.
Brownback was first nominated for the position by President Trump in July, but his nomination had to go back through the Senate Foreign Relations Committee just last week.  If Brownback is confirmed on a subsequent Senate vote, he will have to resign his post as governor, and Lt. Gov. Jeff Colyer will take over in the interim.
Colyer is one of 21 candidates running to replace Brownback in the gubernatorial election this fall, and he's among 14 Republicans vying for the position.  Limits on consecutive terms prevented Brownback from running again.