Gov. Laura Kelly and Lt. Gov. David Toland flanked Kazuo Tadanobu, president and CEO of Panasonic Energy of North America, and other dignitaries as the dirt began to fly on the battery-plant construction site.
Public officials, local dignitaries, economic-development czars and–most important–executives from Panasonic Energy gathered this morning in DeSoto to celebrate the biggest industrial project in the history of Kansas: The Japanese giant's $4 billion electric-vehicle battery production plant, which marked its official ground-breaking.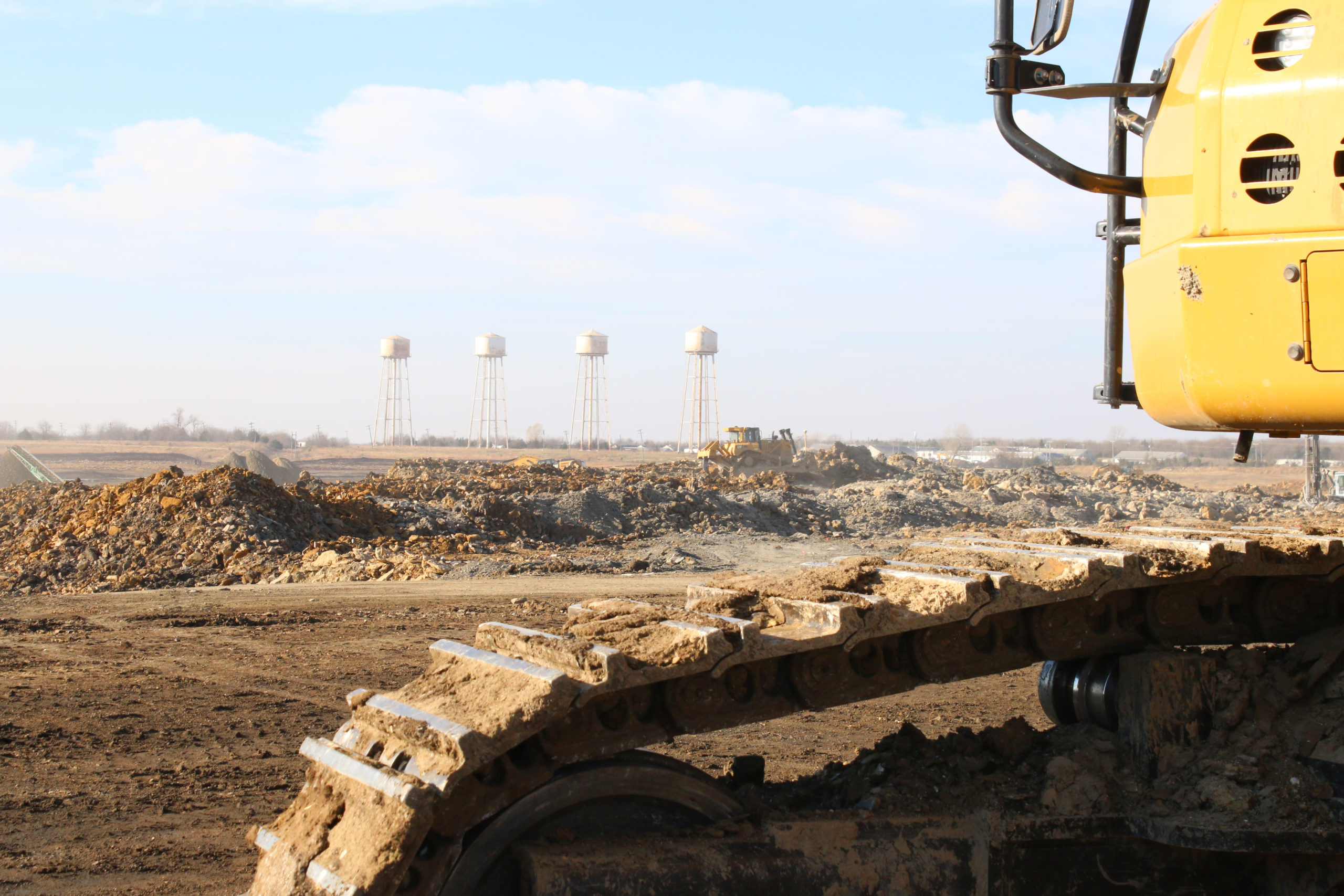 Joining Gov. Laura Kelly and her lieutenant governor/Commerce secretary, David Toland, were executives from Panasonic Energy who emphasized the factors underpinning July's announcement that Kansas had one the nation's biggest manufacturing sweepstakes events of the year. Among them were the central location within the U.S., the abundance of qualified workers in this region, top-shelf infrastructure and transportation access, and the willingness of public officials from both parties to pull together on an unprecedented package of incentives that sealed the deal.
The plant is projected to bring 4,000 manufacturing jobs to Johnson County at the long-languishing Sunflower Army Ammunition Plant site, since rechristened as Astra Enterprise Park.  Companies supplying materials and services to the plant, slated to open in 2025, are expected to generate an equal number of ancillary jobs.
Kelly, six days before voters are to render judgment on her bid for a second term, happily added to her reputation as The Education Governor by claiming equal status as The Jobs Governor. And she said there's plenty more where that came from. "Panasonic," Kelly said, addressing a crowd of several hundred, "doesn't represent the end of our economic development efforts; far from it–we are just getting started."
With Tim Cowden of the Kansas City Area Development Council serving as master of ceremonies, a series of speakers divvied up an hour's worth of time to assess how the deal to land Panasonic came about, what the potential impact might be, and how both the broader Kansas City region and Panasonic will benefit. Among them were Kazuo Tadanobu, president and CEO of Panasonic Energy of North America; chairman/CEO Megan Myungwon Lee of Panasonic North America, and her wingman, president Allan Swan.