On Friday, Tyson Foods confirmed that tests at the chicken processing plant located in Noel, Mo. have resulted in 371 employees testing positive for COVID-19.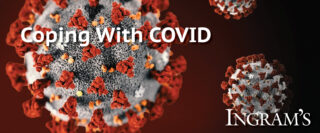 In a news release from Tyson Foods, the company said that it tested 1,142 employees at the plant in Noel from June 17 to June 19, 291 testing positive for COVID-19. Of those 291, Tyson said 249, or 85%, were asymptomatic.
Tyson said an additional 80 Noel employees tested positive for COVID-19 in separate tests that were performed by their healthcare providers or by the Missouri Department of Health and Senior Services.
"Tyson believes that large-scale testing protects its team members, helps prevent the spread of COVID-19 in local communities and helps maintain a reliable food supply chain," Tyson said in the release. "The company is also using sophisticated predictive tools to monitor areas of the country where hotspots could emerge."
The release has supported suspicions that the large spike in numbers in McDonald County, where Noel, Mo. is located, is the result of large-scale testing at the plant, according to the Springfield News-Leader.
"We are pleased that Tyson was able to effectively use the 'box-in' strategy by conducting facility-wide testing of their Noel team members," Director of Missouri Department of Health and Senior Services, Dr. Randall Williams, said in the release. "This approach will help protect the health of the Tyson team members and also the community at large."
Meat processing plants across the U.S. have been stung by outbreaks, including plants in other parts of Missouri, according to the Associated Press.
"Our team members do essential work, and their health and safety come first," Nathan McKay, complex manager for Tyson in Noel said. "It is our job to protect our team members, and by disclosing our results we not only take the necessary precautions for our facility, but also provide the wider Noel community with the information it needs to stop the spread of the virus."