Stricter rules set in for KCMO businesses, residents
---
---
Mayor Quinton Lucas has announced "Safer at Home," a new set of rules designed for a partial slowdown of activity in Kansas City due to the rapid increase in Covid-19 cases.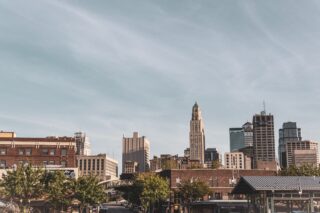 "We are in the toughest moment since this virus came into our communities, and overcoming this crisis requires an aggressive and immediate response," Lucas said in a Monday release about the guidelines.
The newly announced order, set to begin at 12:01 a.m. Friday, includes the following new rules:
All indoor gatherings are limited to 10 people maximum.
Restaurants, taverns and all other venues, including wedding and other event spaces, shall close at 10 p.m., require social distancing between different parties and limit the number of occupants indoors to no more than 50% of building occupancy.
Indoor and outdoor patrons at these facilities must be seated and where masks at all times except when actively eating or drinking. Indoor and outdoor parties are limited to a maximum of 10 people and parties shall be spaced with no less than six feet of distance between themselves and individuals from any other parties.
Restaurants, taverns and bars must immediately report known Covid-19 cases to the Kansas City Health Department.
Masks must be worn in all indoor spaces with more than one person per room as well as in outdoor spaces where social distancing can't be maintained.
Patrons of gyms, fitness and recreational centers, including city, school and other publicly-owned and managed facilities are required to wear masks at all times, and these establishments are limited to no more than 50% capacity.