On Wednesday morning the Kansas City Council's Committee on Transportation, Infrastructure and Operations met to discuss a resolution that would assign policing operations to the Kansas City, Missouri Police Department in the Kansas City International Airport.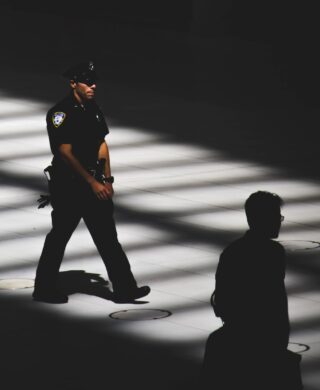 Those in the meeting talked about streamlining and safety, those opposed to the idea expressing their concern with the cost and tone of policing, according to reporting from KCTV5 News.
Co-sponsor and councilwoman Teresa Loar said now is the time to make the transder, before the new single-terminal airport opens.
"I think with a new airport coming on, congestion being there and the possibility of new routes and more airline traffic, I think we need to take a good hard look at our security," Loar said.
Mayor Quinton Lucas is the other co-sponsor and expressed his support for the transfer, saying that KCPD has the experience necessary to handle any threatening situations that could possibly arise at KCIA.
The idea has been a topic of discussion through multiple police administrations for more than a decade, according to KCTV5.
Steve Newman, former chief of the KCPDI for five years before leaving for San Antonio in 2019, served for KCPDI for more than 20 years, and said he has an issue with the suggestion that the KCI Police Department isn't equally up to the task, reported KCTV5.
Newman said that what some people believe KCPD is better equipped to do, KCI already has in place under the current system.
"We already have bomb detection dogs and TSA bomb disposal agents stationed at the airport. We also have a DEA task force that operates at the airport, Newman said. "And we actually teach run-hide-fight training to all the airline tenants as well as train with KCPD and other outside agencies on active shooter situations."
Back in January, Aviation Director Pat Klein sent a letter to the Interim City Manager opposing having KCPD take over operations, reported KCTV5.
Klein said that KCIPD has provided, "the highest levels of service without incident," and that KCIPD officers, "are paid between 8%-50% less than their comparable counterparts at the KCPD."
Switching to KCPD would increase costs between $3 million and $7 million, Klein said.
The mayor questioned the accuracy of Klein's cost claims and said a change could just as easily save money by cutting out duplicate command and administrative positions, according to KCTV5.
A decision that has not been finalized, a vote to transfer KCPD operations to the airport would need to come before the full city council on a later date.