New Dean for KU School of Business
---
---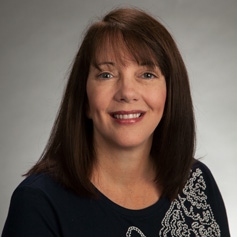 ---
The University of Kansas School of Business has a sparkling new home on the Lawrence campus, and soon will have a new chief executive at its helm: The university announced today that Paige Fields, dean of the School of Business at Trinity University in San Antonio, would take the reins of the program on July 1.
She will succeed Neeli Bendapudi, who became KU's provost last year. "I am truly excited to have Paige joining our faculty," Bendapudi said in a news release announcing the succession. "Dr. Fields has proven leadership skills that will continue the upward trajectory of the school and build important partnerships within the university as well as the across the state of Kansas and in the Kansas City region."
Fields will set up shop in the $70.5 million Capitol Federal Hall, which opened last year to serve more than 2,200 students studying for degrees at the bachelor's, master's and doctoral levels.
"I am honored to be joining the KU family as the new dean of the School of Business," Fields said. "With Capitol Federal Hall as our home, outstanding opportunities for the School of Business abound. I am absolutely thrilled to begin the process of working with the KU community to develop strategies, new ideas and cutting-edge programs that will enhance the school's already outstanding reputation. We should look to invest, innovate and grow, and I am eager to help KU's incredible group of faculty, staff, students, alumni and business community members do just that."