Augusta, Mo. will see development which could soon make the area home to the largest vineyards and winery in the Midwest.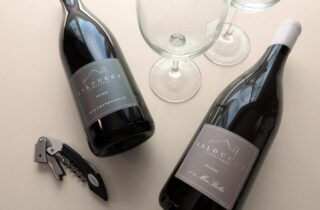 This news arrives with the acquisition of the Balducci Winery and Vineyards, the Knoernschild Vineyards, The Old Augusta Wine Company and an old country feed store in Augusta by Naples, Fla.-based Hoffmann Family of Companies.
Additionally, the company revealed it will be purchasing two additional wineries in Augusta in late January or early February.
Despite being based in Naples, Fla., the company conglomerate is run by David and Jerri Hoffmann, who hail from Washington, Mo. Each were born and raised in Washington and continue to own property there as well as office towers in Clayton, Mo.
"We see a unique opportunity to consolidate the Augusta, Missouri wine country to enable us to provide not only great wine from the beautiful countryside of Missouri, but to create a national destination similar to Napa Valley," David said.
Combined, all five vineyards and wineries are estimated to cover around 700 acres which Hoffmann plans to consolidate and make them the largest vineyards and winery in the Midwest.
Demolition and renovation has already begun on two downtown Augusta buildings, according to a news release from Hoffmann Family of Companies.
The company said it will meet with city officials to outline other plans which call for the building of a hotel, a nine-hole par three golf course, a paddle boat to be docked in Augusta, trolley rides, horse & buggy rides, a 5-star restaurant and other attractions.