MU reduces Bright Flight scholarship amount
---
---
Last week, MU's financial aid office informed Bright Flight scholars at the university of a cut to the program in a Wednesday afternoon email.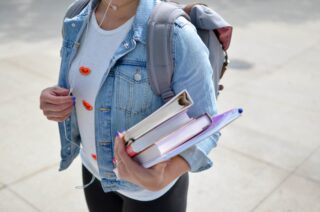 Beginning this school year, students at MU eligible to receive the Bright Flight scholarship will be awarded a lesser amount.
The scholarship has been available to students who scored in the top 3% of Missouri students on the ACT or SAT and previously came with a $3,000 award.
MU now says that budget cuts at the state level have led to the university's decision to reduce the award amount to $1,800.
"A $1,200 difference is pretty substantial," MU Bright Flight recipient Melina Psihountas said to KOMU 8 News. "With all the added stress and difficult circumstances from COVID, Mizzou should be working on plans to financially assist students and help them." 
Christian Basi, a spokesperson for MU, said that the university will try to assist students in this situation, reports KOMU 8 News.
"As this is a state scholarship program, we'll do our best to work individually with each student, looking at their circumstances and determine what we might be able to do to help them," Basi said.